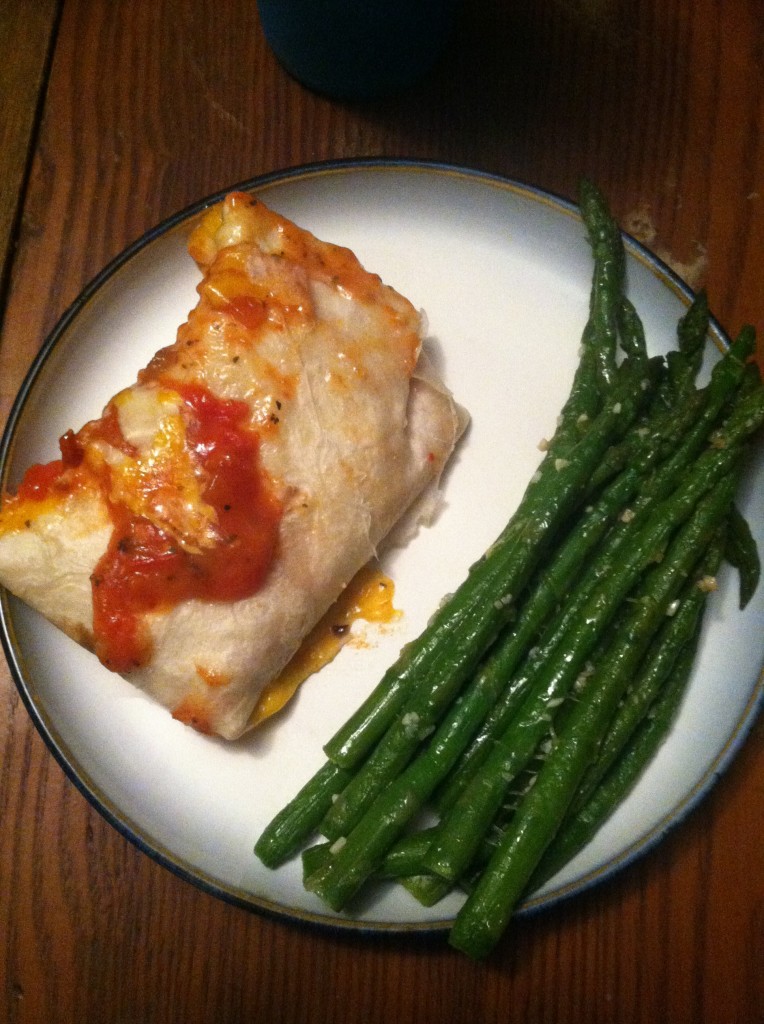 So, I just spent about five minutes googling what an enchilada is, and what the difference is between an enchilada and a burrito. Apparently, it's all in the tortilla that is used…
Since I didn't really pay attention to the tortilla, I'm going to go ahead and say this is NOT an authentic Mexican recipe, but it's authentic in that it is an easy family favorite.
Let me also note here that EASY should not be confused with QUICK. This can be a quick meal, but for me it took some prep work of cutting onions and peppers, cooking the chicken, rice and enchilada sauce, and grating the cheese. But none of it is hard work, so stick with me!
Brown in a large saucepan:
1 lb ground beef or cooked chicken
1 medium onion, chopped
3 teaspoons vinegar
1 teaspoon garlic powder
1 teaspoon red pepper
Meanwhile make the sauce. Mix and heat to boiling:
1 T flour
1 T water
1 can (14.5 oz) tomatoes
1 t red pepper
1 1/2 t oregano
Grease a 9X13 pan. Grate 1 cup cheddar cheese. Spread out tortilla's. Put chicken/beef filling on each. Sprinkle each with cheese. Roll and place in pan. Pour sauce over top. Sprinkle with remaining cheese. Bake 10-15 minutes at 375.
This is the original recipe that was given to me. However, I have tweaked it a little to make it my own.
**if you use full quantities of red pepper that this recipe calls for, it will be SPICY. Just sayin'
**I always double the sauce, then put sauce INSIDE each tortilla as well as on top
**One day when I was making these, my husband had a brilliant idea that I add rice to them, Chipotle style. This is brilliant because not only does it fill up the tortilla more, it also allows me to use less meat. Since we are on a budget, this is incredibly helpful. White or brown rice is perfectly acceptable!
All my ingredients ready to throw together…chicken, enchilada sauce, rice, grated cheese and tortilla's!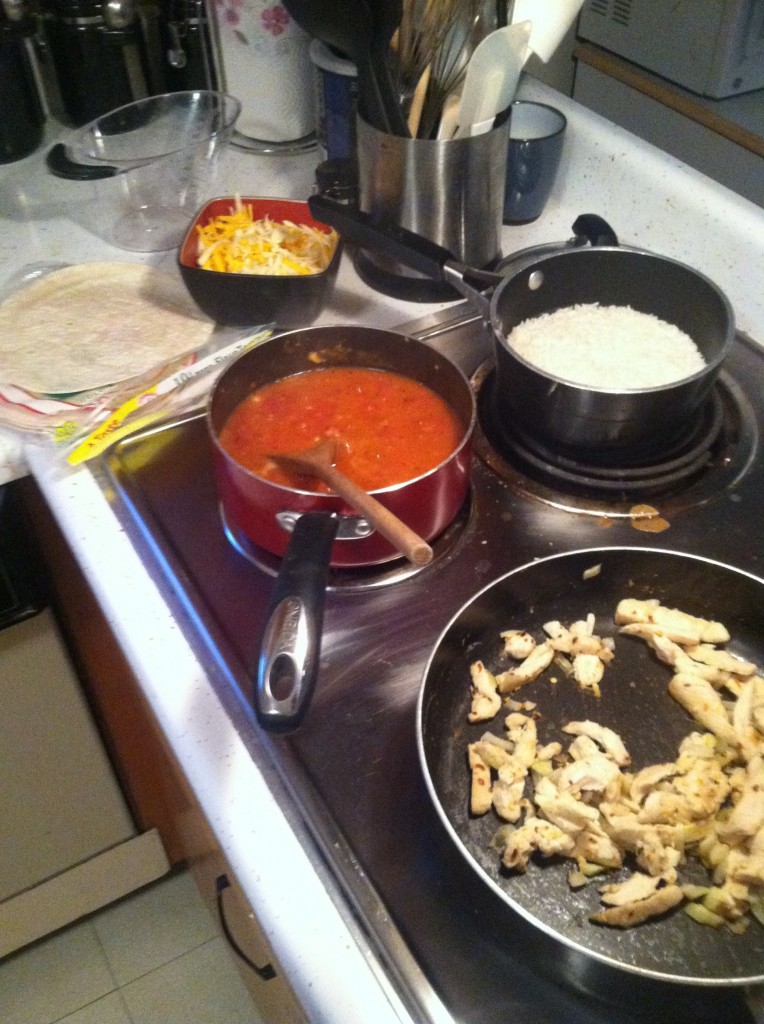 Ready to be rolled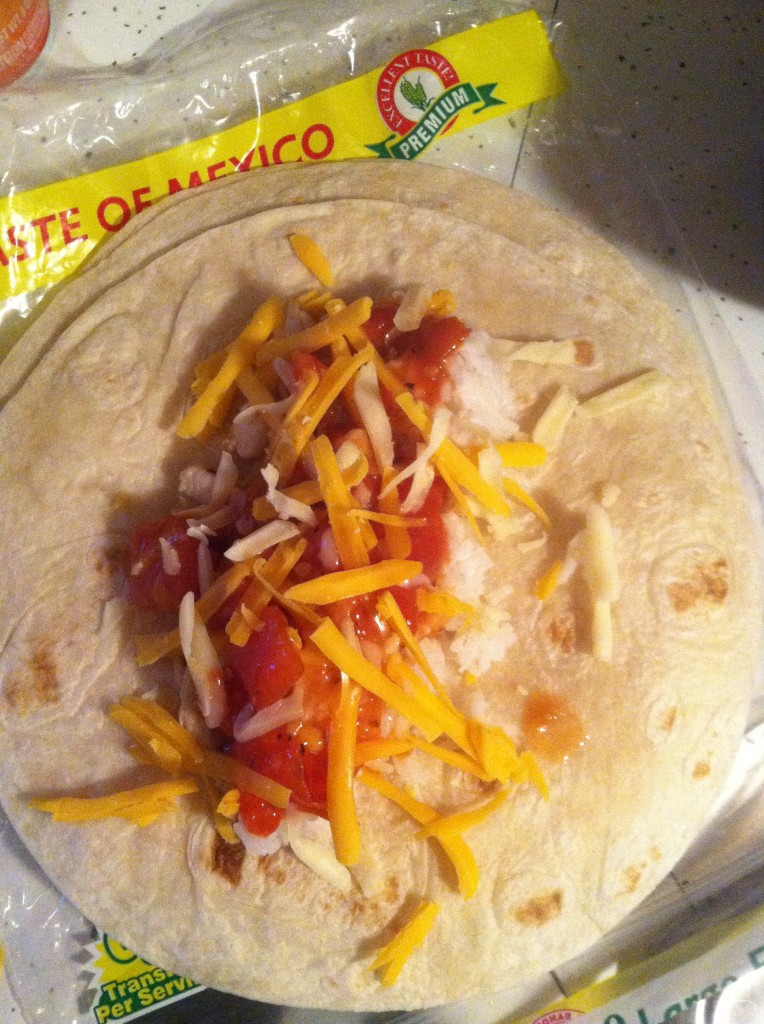 Placed in a pan (I make two smaller pans…one for leftovers and one for our actual dinner).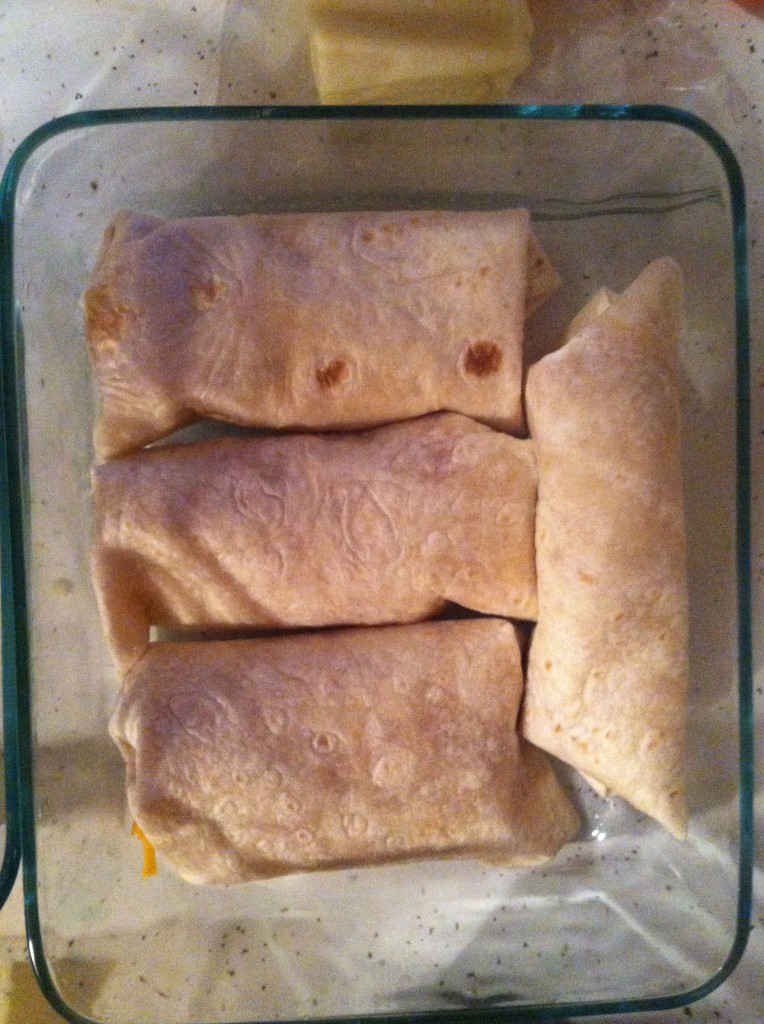 Emerging from the oven…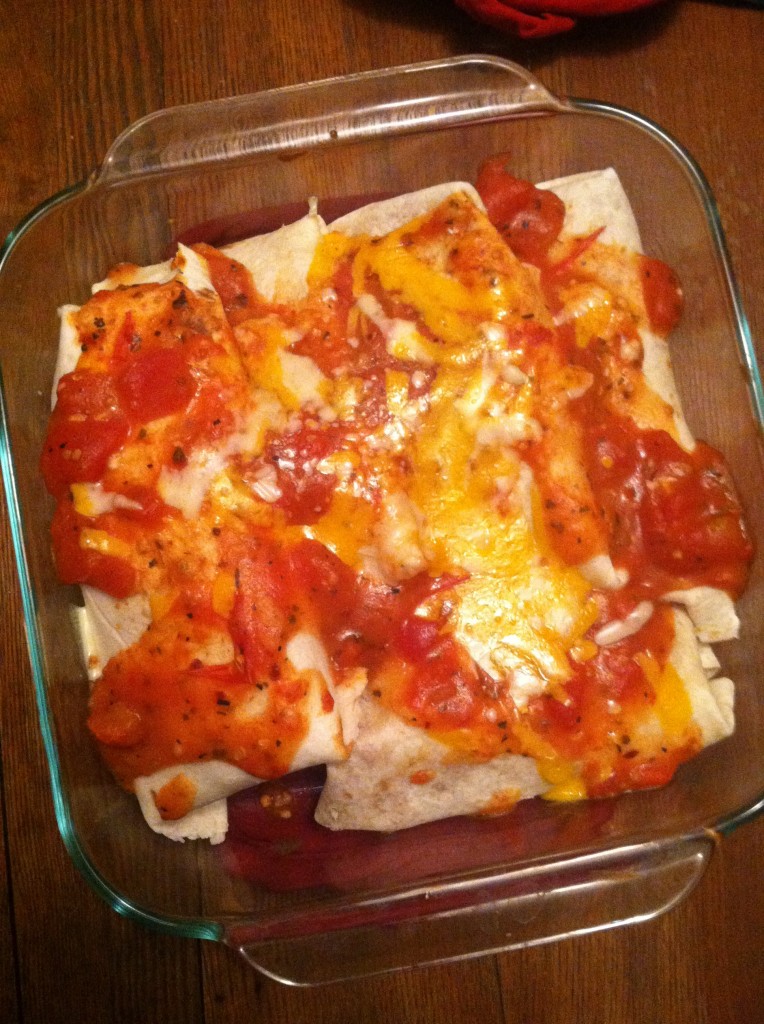 Dinner! (served with stir-fried asparagus)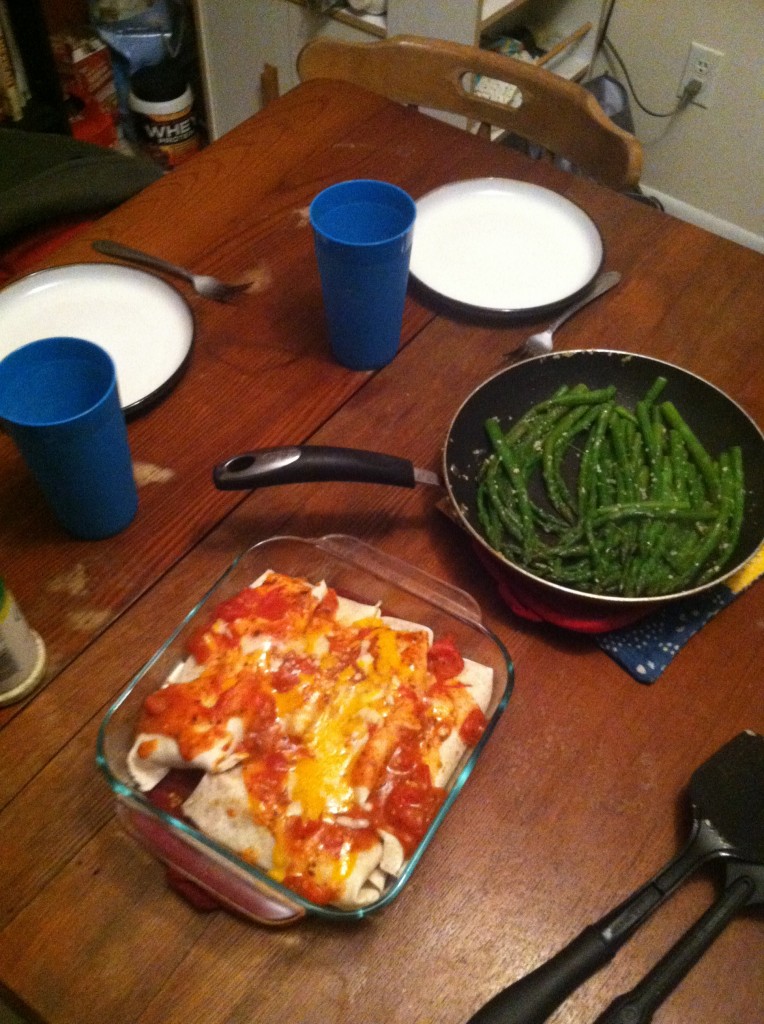 Enjoy!