Theo and I drove up to Michigan to spend Christmas with the Hines family. I am planning a blog post about that trip, but first I wanted to record our little family Christmas!
Theo's family is rather large, so we decided to do our own little family Christmas at our home before we left.
Since life has been so crazy with moving and unpacking, we didn't really have a set plan for when we would do Christmas. In fact, we didn't even have a tree or decorations until about a week before Christmas. One day when I went out to the store, Theo chopped down a tree and dragged it inside. Then, I had him put lights on it and then I decorated it. It was beautiful and so special- our first tree in our own house!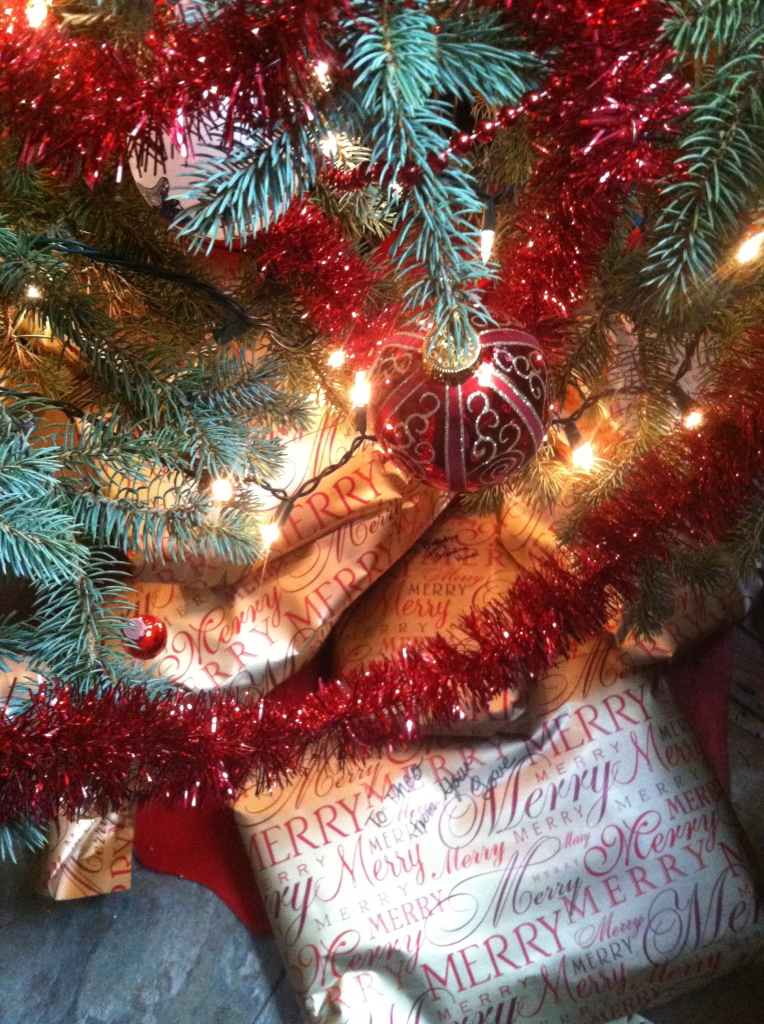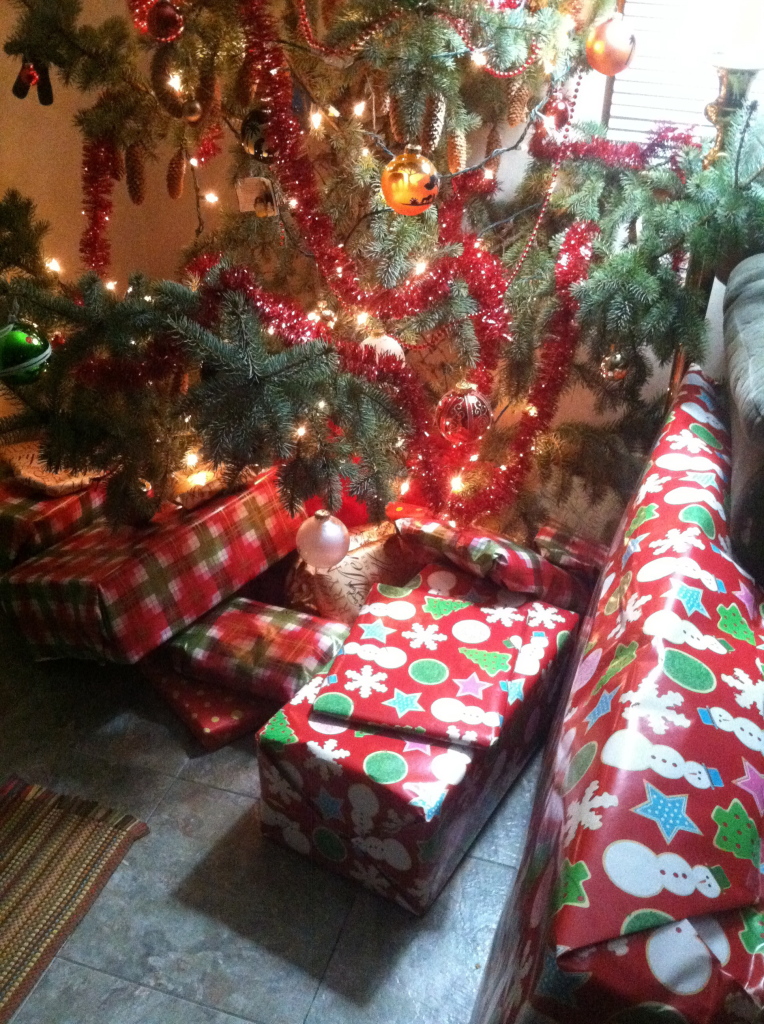 As I was wrapping gifts on Friday afternoon, Theo said, "Hey! Let's open presents tonight!" So, I finished wrapping gifts and then made our special Christmas dinner- shrimp fettucine alfredo. Hey, don't judge. It tastes good, and it's has an expensive ingredient (shrimp), plus- it's easy!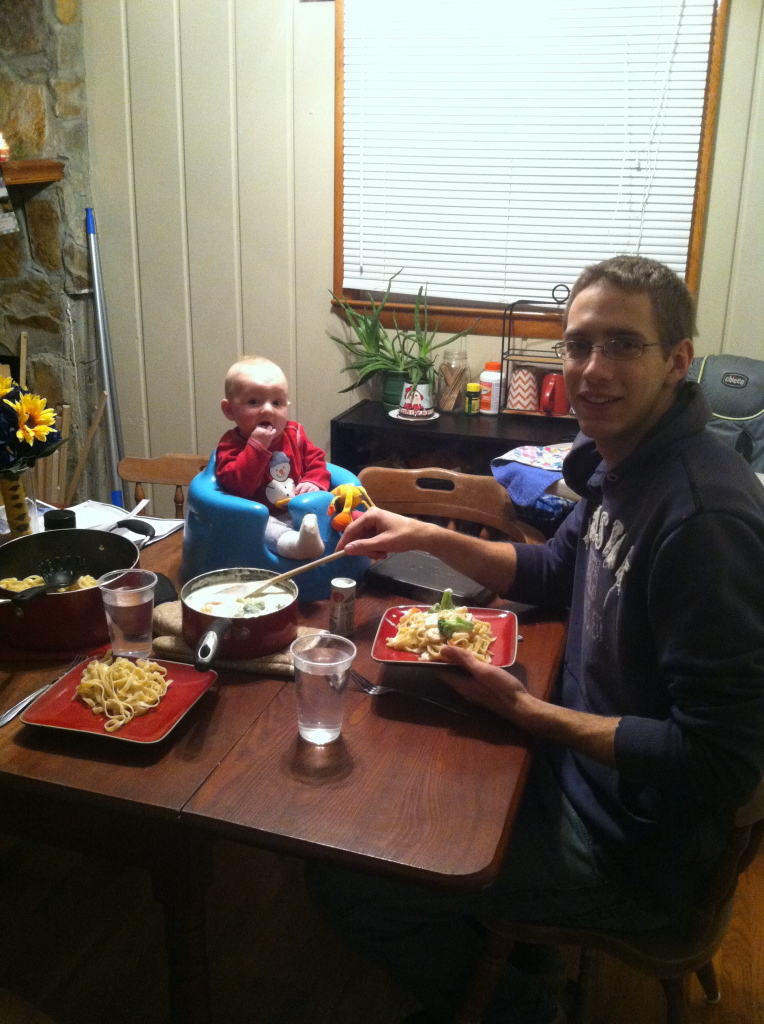 After dinner, we were responsible adults and Theo cleaned up while I fed Tera.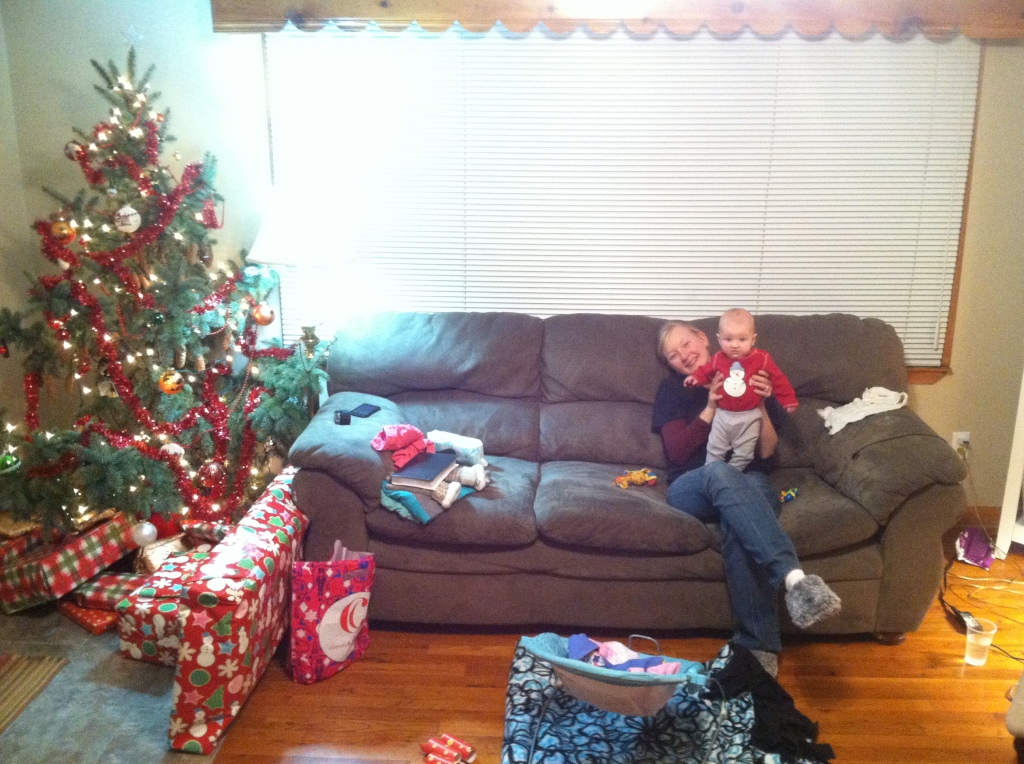 Then, we opened our gifts!
(Tera must love gifts as much as Mommy!)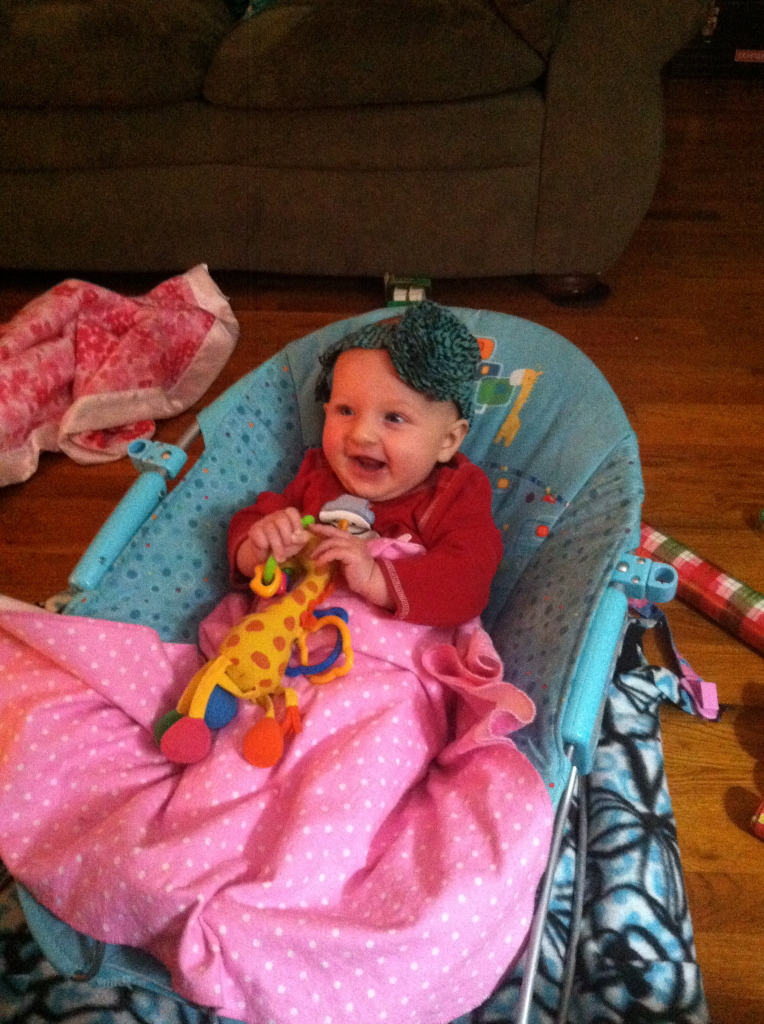 In my family, we always opened our stockings first, so we are sticking to that tradition now. It was really funny opening gifts for Tera. She had no clue what was going on, and could have cared less about it all. It was especially funny to me because I had JUST wrapped all those presents and there I was UNWRAPPING them all again.
Tera with all of her stocking stuffers: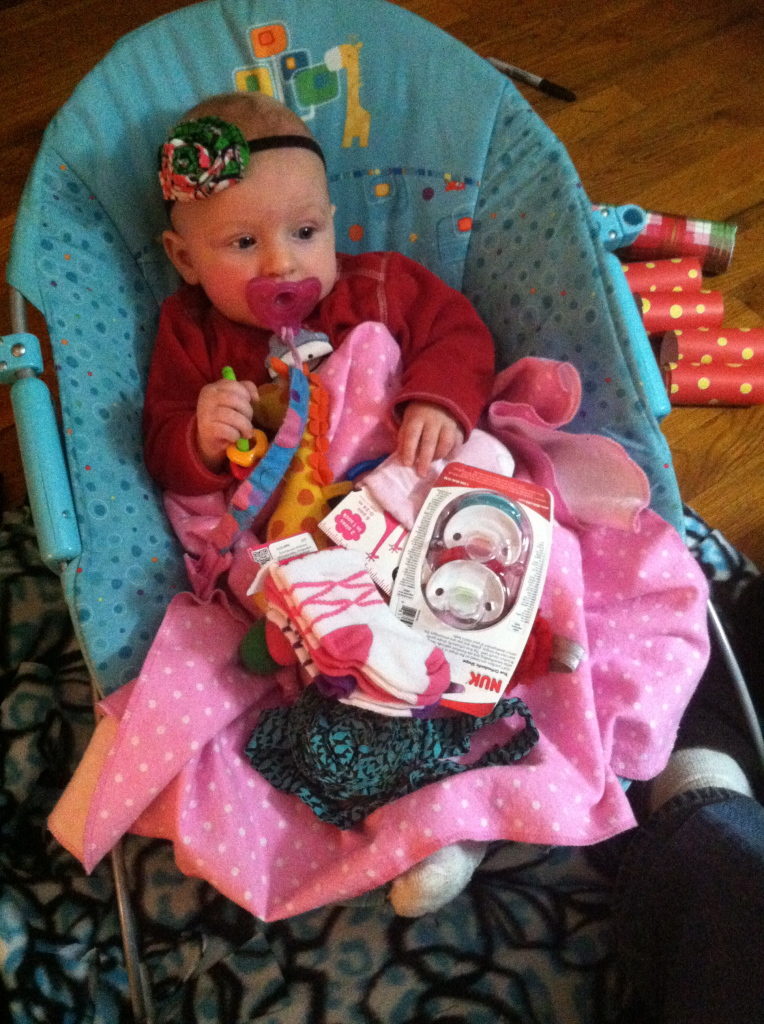 Since Tera is 4 months old and couldn't care less about Christmas presents, we opted to not spend much money on her. I bought her some socks and new pacifiers for a stocking stuffer (things I was already going to buy her anyways), and we gave her a set of Melissa and Doug blocks that I had found on Craigslist for $5. Her Hines Grandparents gave her money- so I used that money to buy some things for her (to be revealed later!), and her DeValve Grandparents sent her some gifts…so she did have lots of gifts!
Opening her present from Grandma DeValve: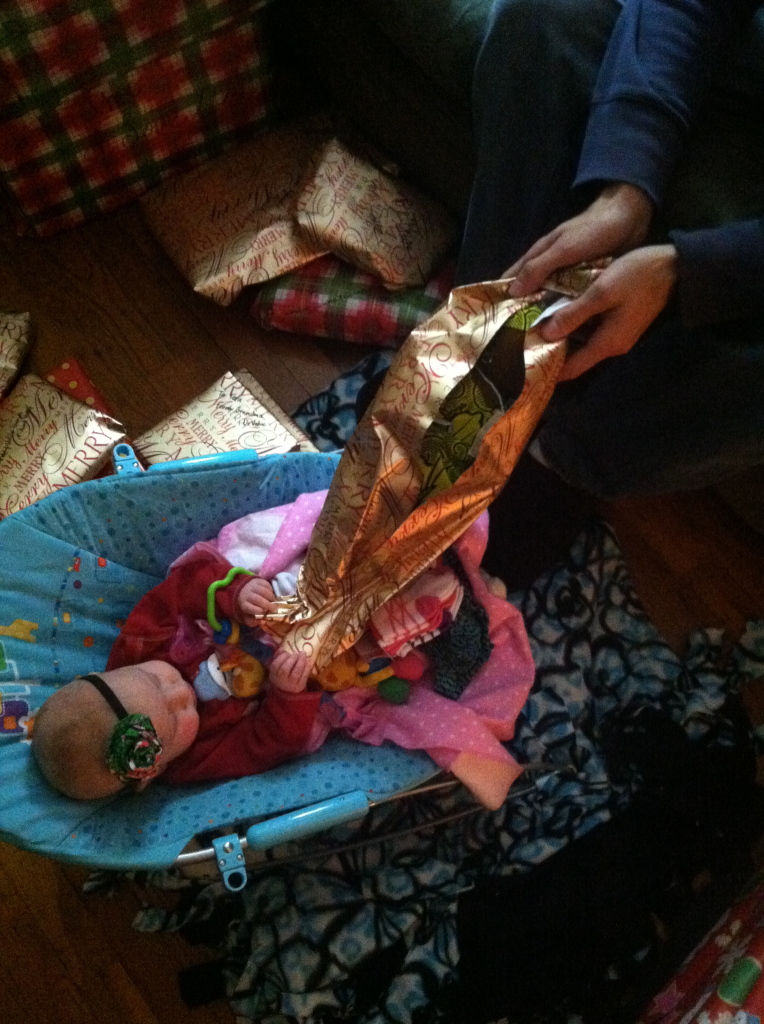 She loves her doll!
Tera's Great-Grandma DeValve sent her a gift card for Barnes and Noble. This is what we got her: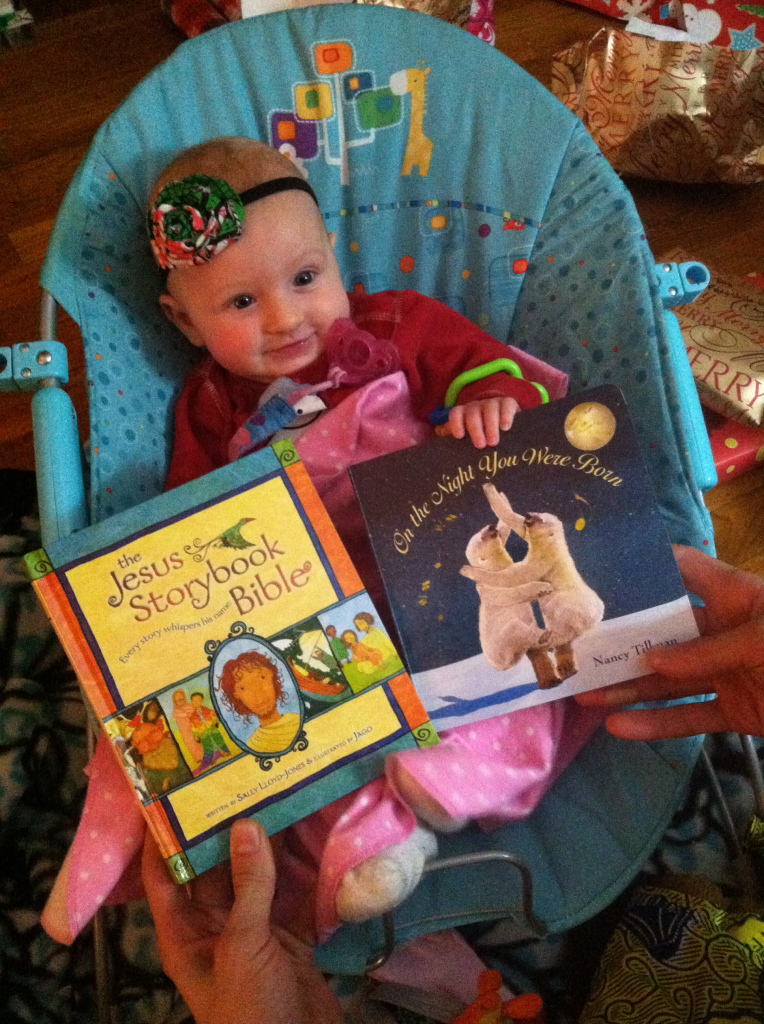 Theo also got some presents, don't worry. Theo is incredibly hard to shop for, so I went with what I knew he would use: gift cards. I decided to buy him a gift card to Home Depot, but then I felt so bad that he would only have ONE gift, so I went to Home Depot and bought three different gift cards. One gift card I stuck in his stocking, and the other two I put in huge boxes and wrapped them and put them under the tree. Theo was so proud of me for being so tricky! haha!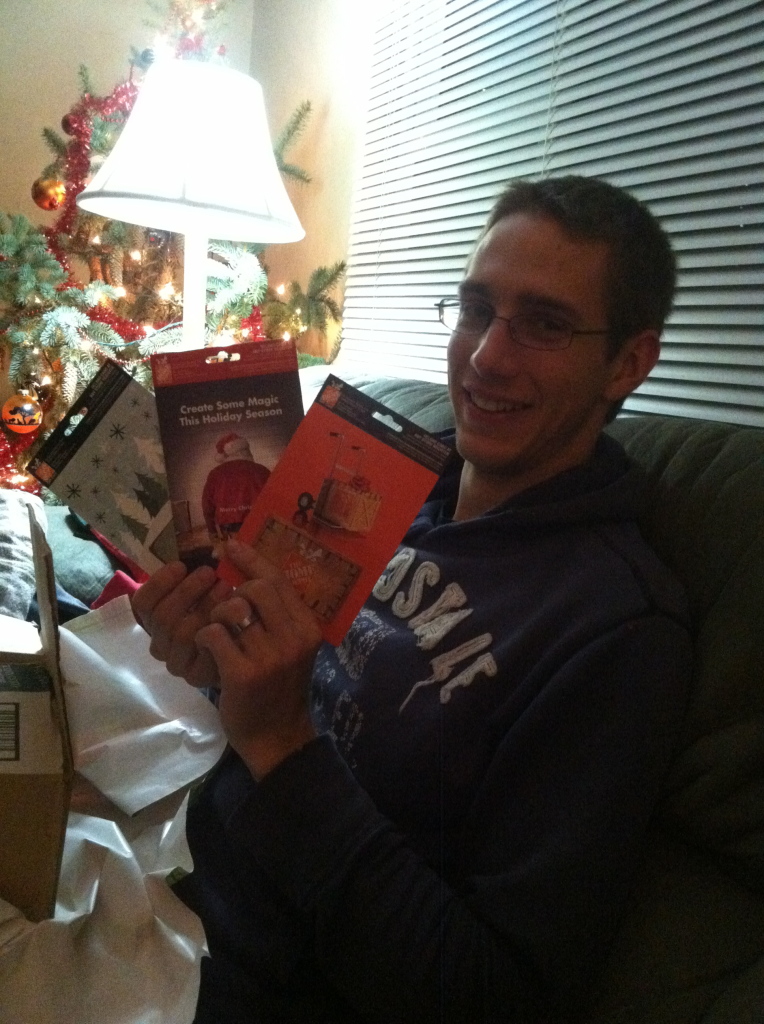 Theo dragged out this massive present for me, and I had NO CLUE what it was.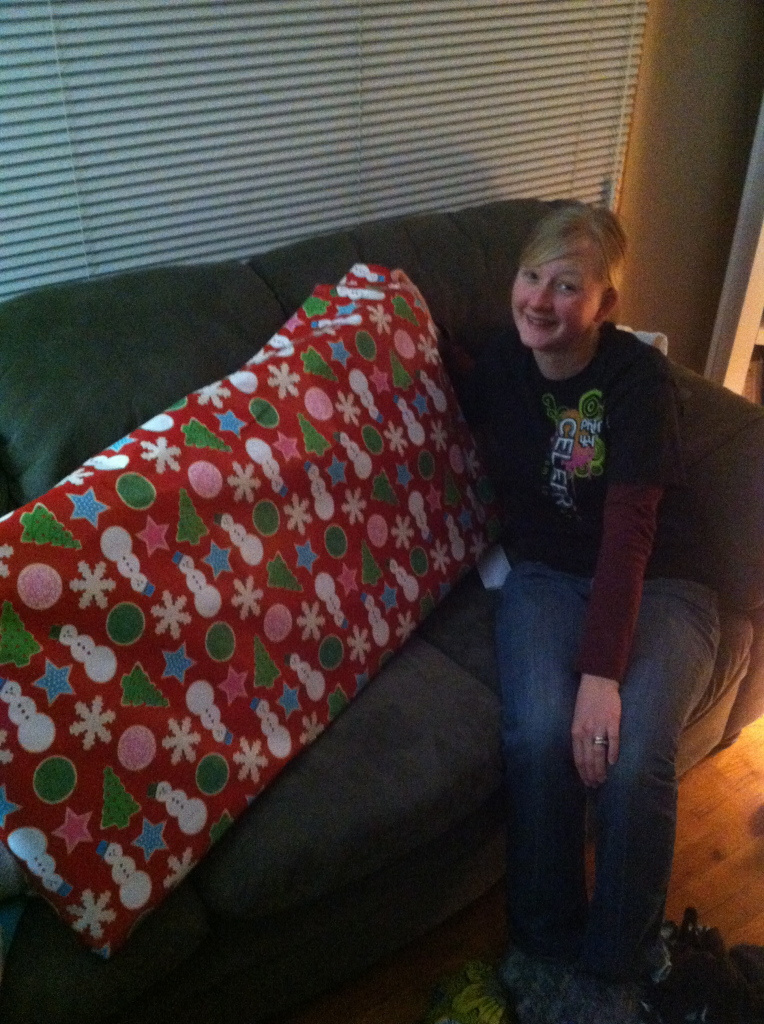 My face when I saw what it was: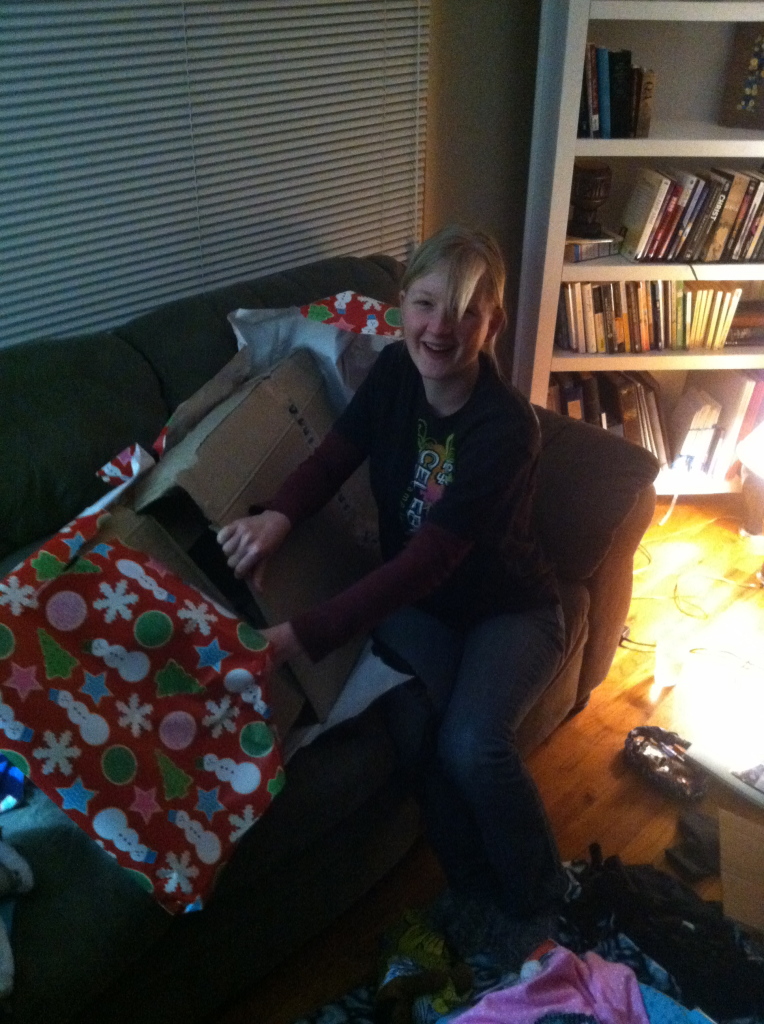 And here it is: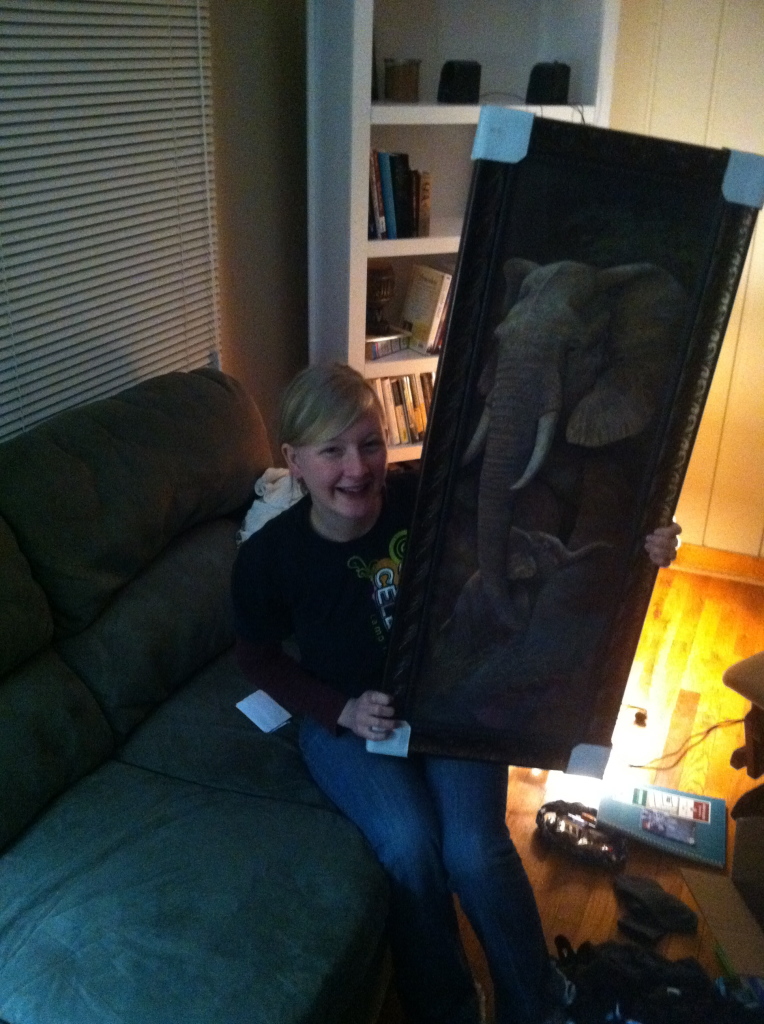 I had spotted this picture in the mall a few months ago! Theo remembered and went back and bought it for me for Christmas. That makes me feel so special. I had given Theo a long list of "ideas" of things he could buy for me, and this was not on the list. That shows me that he was paying attention, and that he is a wonderful man! (Can you tell my love language is gifts?!?)
Here it is in the daylight, hanging on my wall: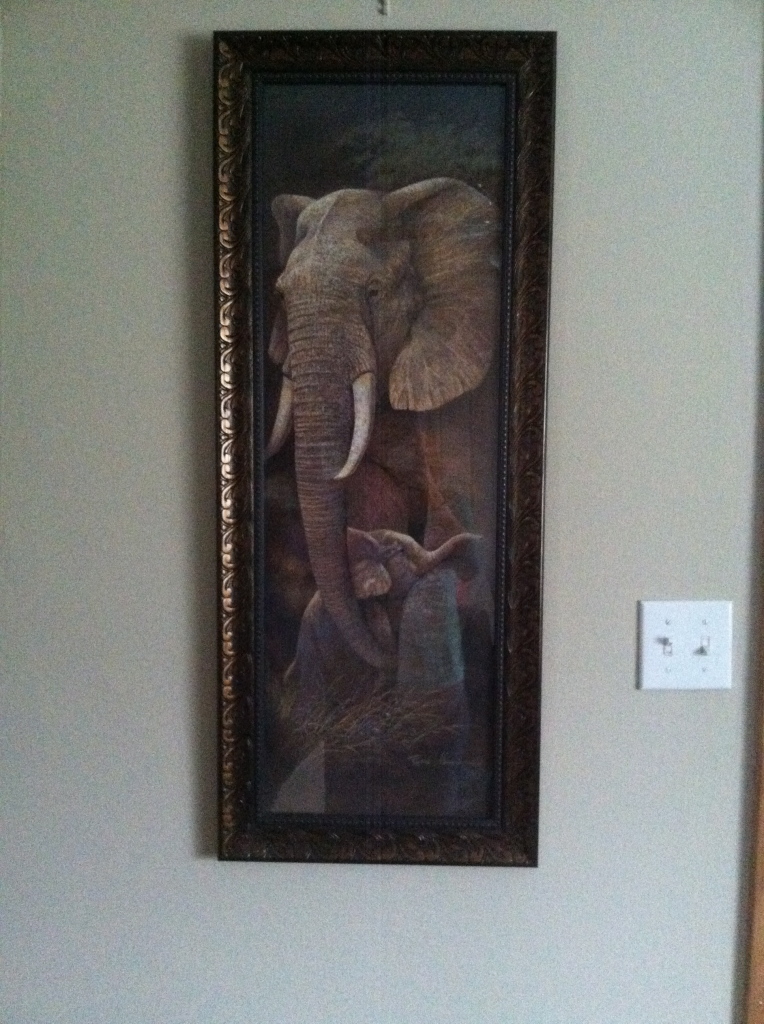 And that was our Christmas! Here are two bonus pictures for you, just because you made it through that whole post!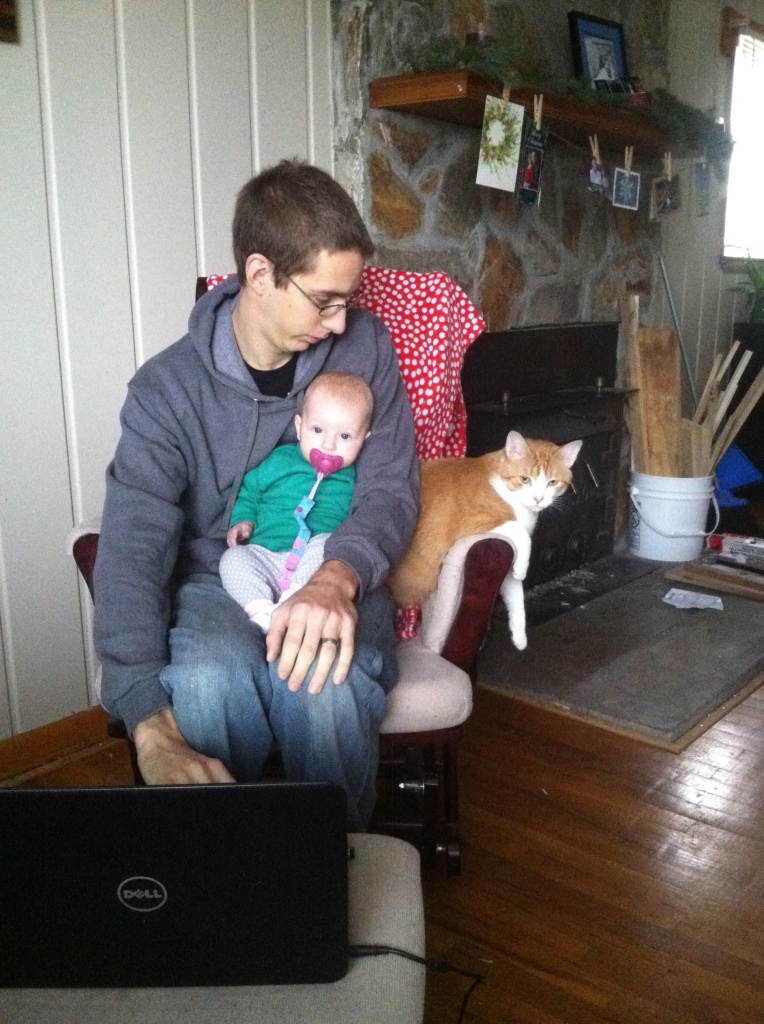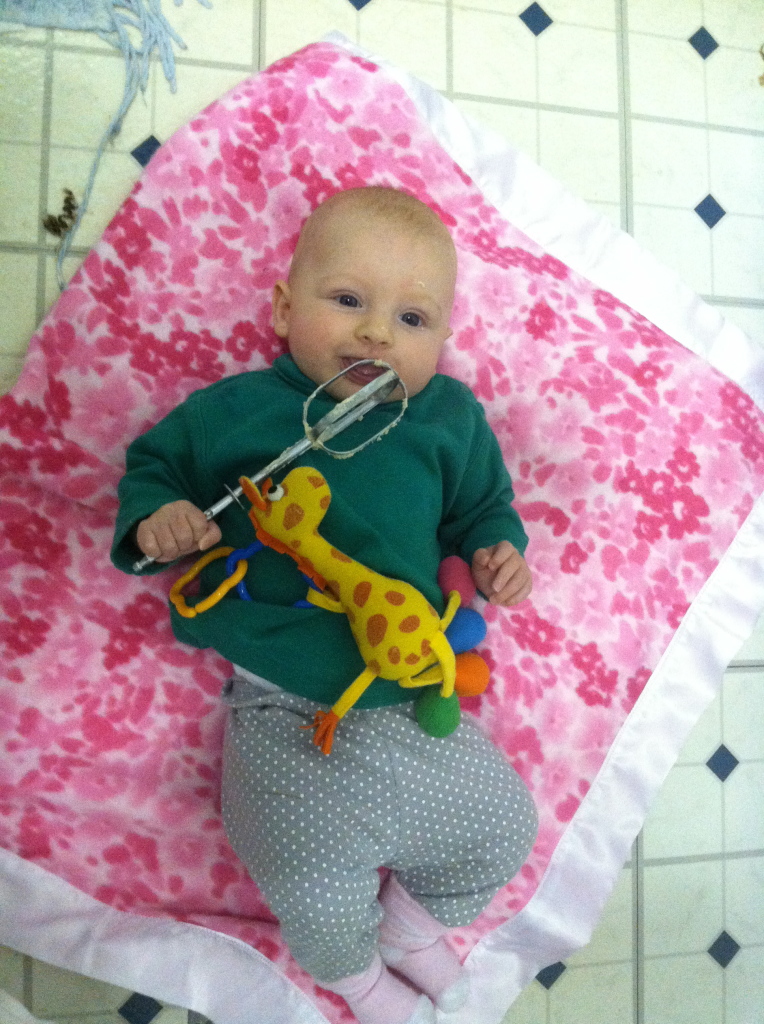 And people were right: Holidays are SO MUCH FUN with a baby!!!