Nope.
Not pregnant.
But don't leave this page!!!
Because we do have a special announcement regarding our family. Here…Tera will tell you more.
Mom, what is this thing?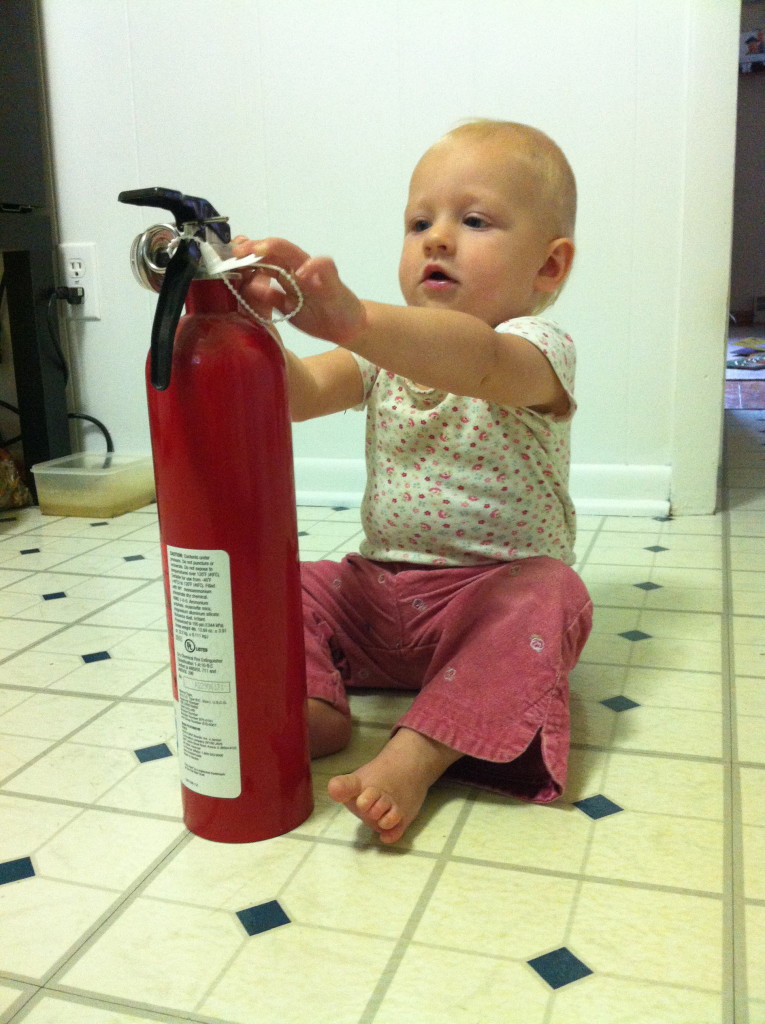 It puts out fires?? Well, what do you mean?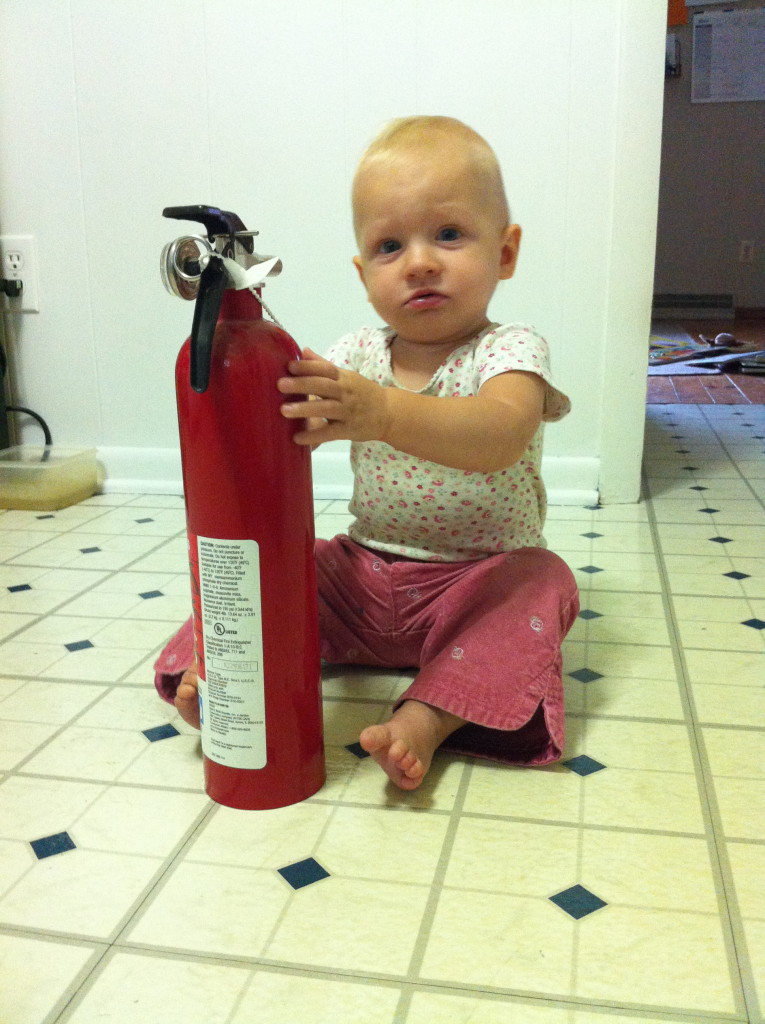 Well that doesn't sound like something that I want to be doing! That sounds like a dangerous job…a job for a man! A job for someone who is really good when things go wrong! A job for someone responsible and capable and good at helping people. I don't think I need to be touching this thing…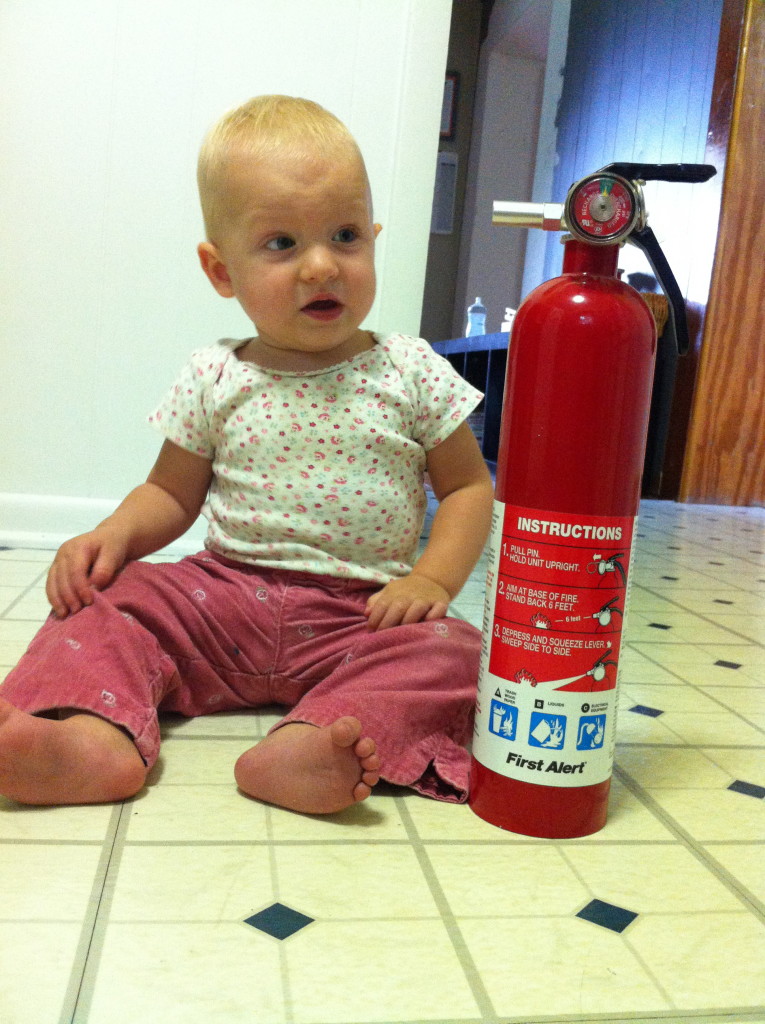 Wait..what's that you say? It's not me that has to do that job? It's Daddy that gets to do that job?!?
Oh! Well then, congratulations, Daddy!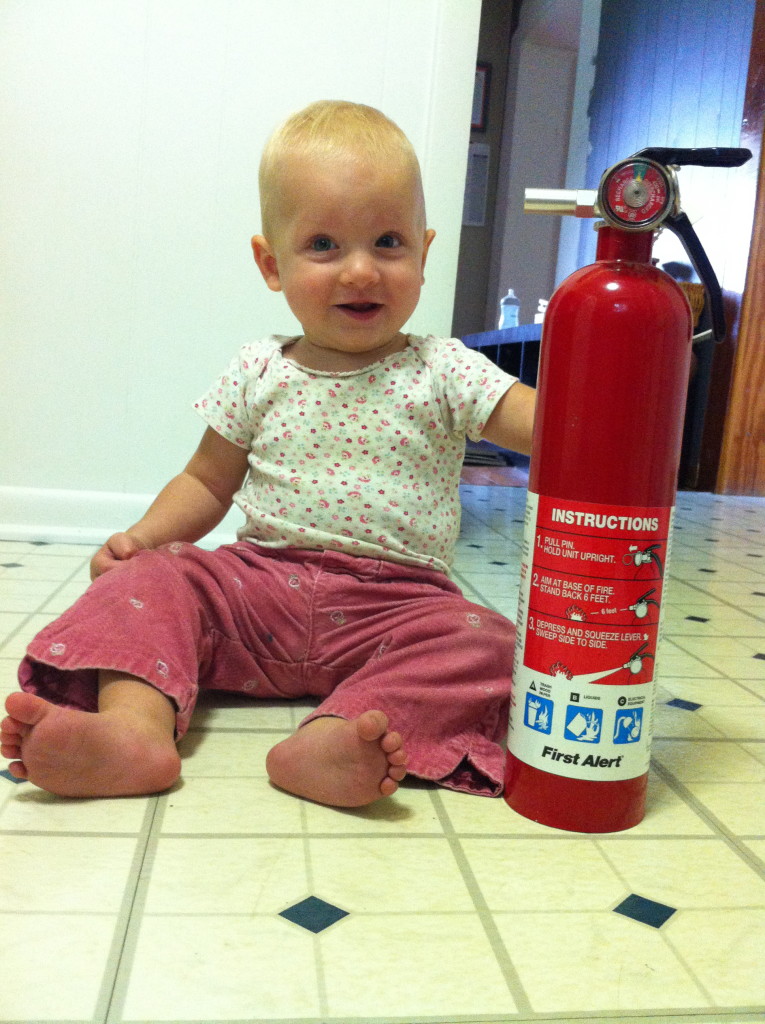 That's right! Theo got hired by the Dayton Fire Department! I cannot tell you all the ways that this job is a huge answer to our prayers. It truly is. We are not foolish. We know that this job will have it's downsides. From the outside looking in, it seems ideal. It seems perfect. But we know that there will be frustrations. We know that there will be horrid coworkers and boring days and long nights…but this job is an answer to prayer!!!
Theo started his orientation for the job today. I sent him off at 6:25 am.
(Ignore the blur. It was 6:25 am for heavens sake. I wasn't cohesive enough to remove my finger from the lens. Don't judge.)
For the first time in our three years of marriage, Theo will be on a 7-4 schedule. This means I get to see him every morning and greet him every evening when he returns home. Of course, this is just a six week orientation, and then when he starts to work at the fire department, he will go back to being on 24 hour shifts. But I'll take 6 weeks of this, and then I'm sure I'll be glad to see some 24s roll around! Not the 24s themselves…but the 48 hours of off time that he gets after it!
So, you want to know about the job? Well, Theo is still an EMT basic. He is NOT a firefighter. He is working for the fire department, but only in the ambulance. This means that he gets to respond to 911 calls. This means that his pay is significantly higher than his past job. This means that he actually gets insurance, sick days and vacation days (all things he did not get at his last job). This job means he will be within 30 minutes of our house (instead of the 1.5 hours he was before!). Not to mention that the management will be completely different…and no matter how bad the management is at his new job, there is no possible way that it could be worse than at the old job. And that is saying it nicely. Trust me.
So! What can you do? Well, offer Theo some congratulations, of course! Not only are there all the benefits I listed above, but this is also a career job…meaning that he can continue to advance in "rank" and eventually retire through this job. I'm not saying that is the plan…but at least it's a possibility. Feel free to text him or call him or email him or just leave a comment here and I'll pass it along to him. Also, you can be praying for us. This is GOOD news, but it also comes with a lot of changes. Theo was told that basically he will be saying goodbye to his family during this 6 week orientation. Pray for him as he begins on the very bottom rung of the fire department. Pray for him as he will be responding to emergency situations and he may make the difference between life and death. Pray for Tera and I that we will not be afraid but that we will trust God and be helpers to Theo.