Due to Theo's work schedule this year, we spent Christmas day here in Ohio. Theo worked the 23rd and the 26th, so that made travel a little bit difficult. We are SO thankful that he had BOTH Christmas Eve and Christmas Day off, and that we get to go up to Michigan later this week to celebrate with Theo's family!
My girls are so incredibly blessed to have friends and family who gave them beautiful Christmas dresses! So many Christmas dresses, in fact, that I decided we need to have a little photo shoot in their dresses!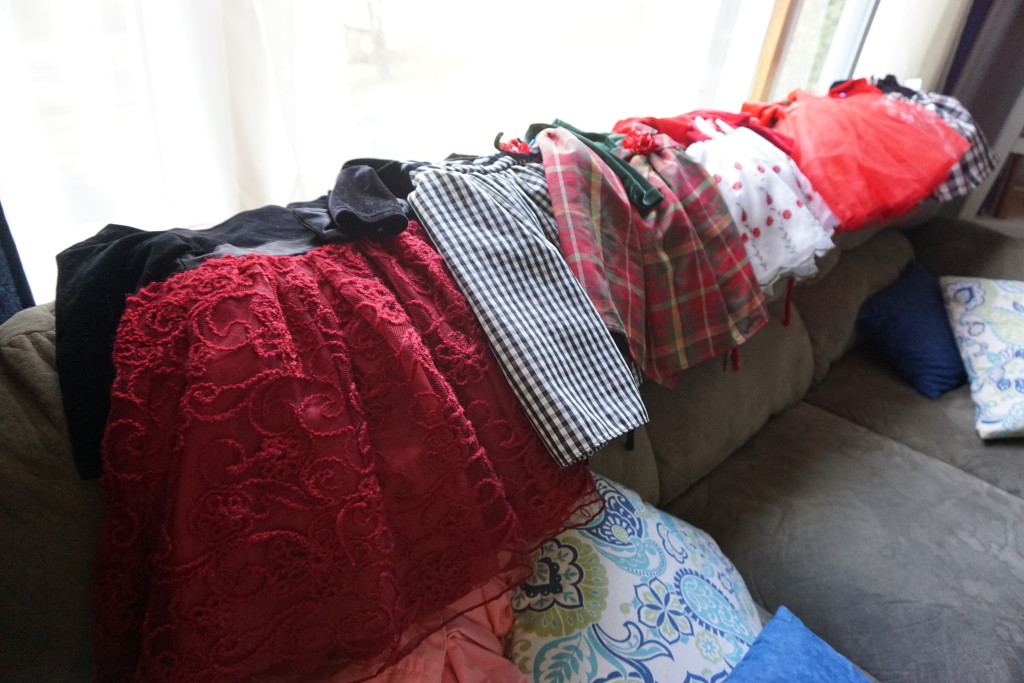 Unfortunately, I can't share most of the pictures because Little Miss is the star of most of them, but I can share a couple of the ones of Tera!
Here is dress #1: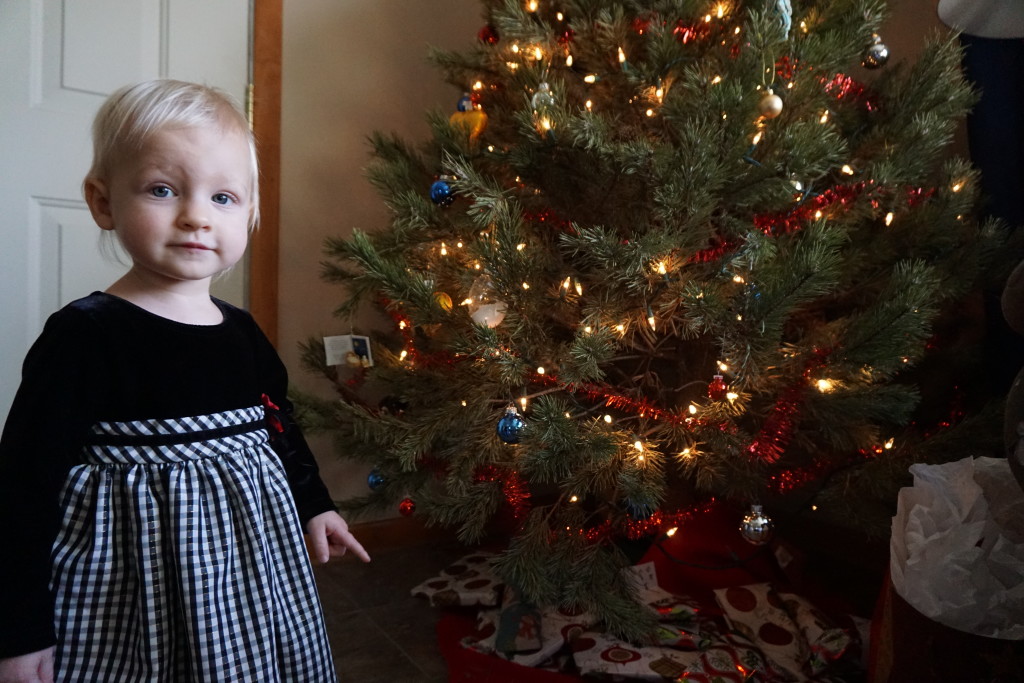 Dress #2, a special one from Aunt Natalie. Isn't it beautiful????
And Tera added a little twirl for good effect. How did she learn how to twirl? It seems to be a natural girl thing!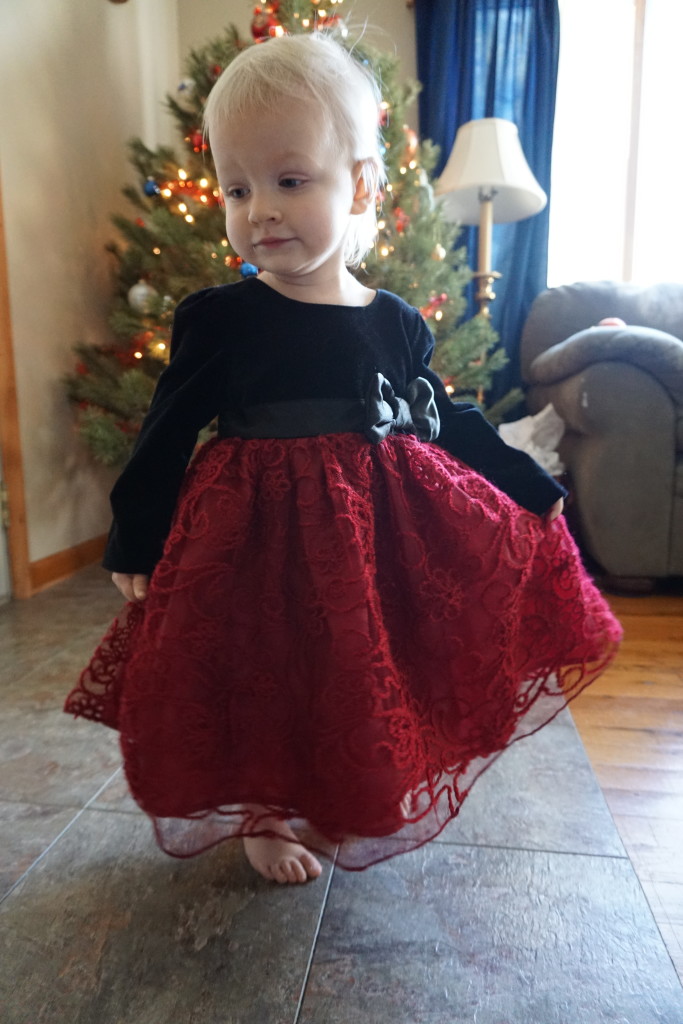 I might be a little bit biased…but how beautiful is she????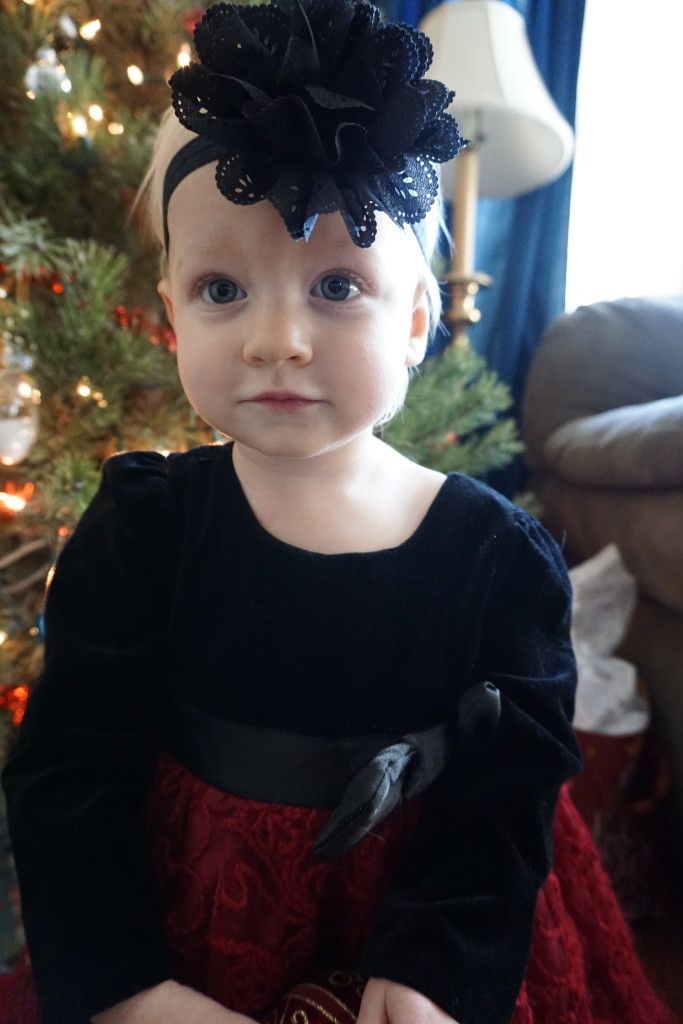 Dress #3: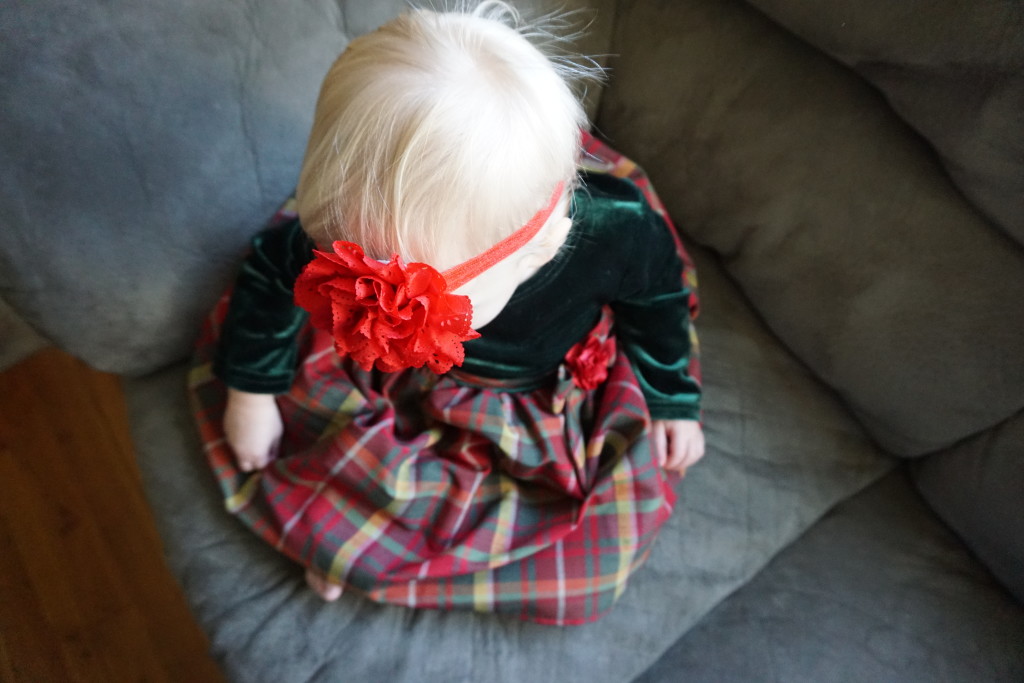 Right in the middle of the photoshoot, Tera dropped a glass ornament and it SHATTERED. She enjoyed sitting on the couch watching Daddy clean it up 😉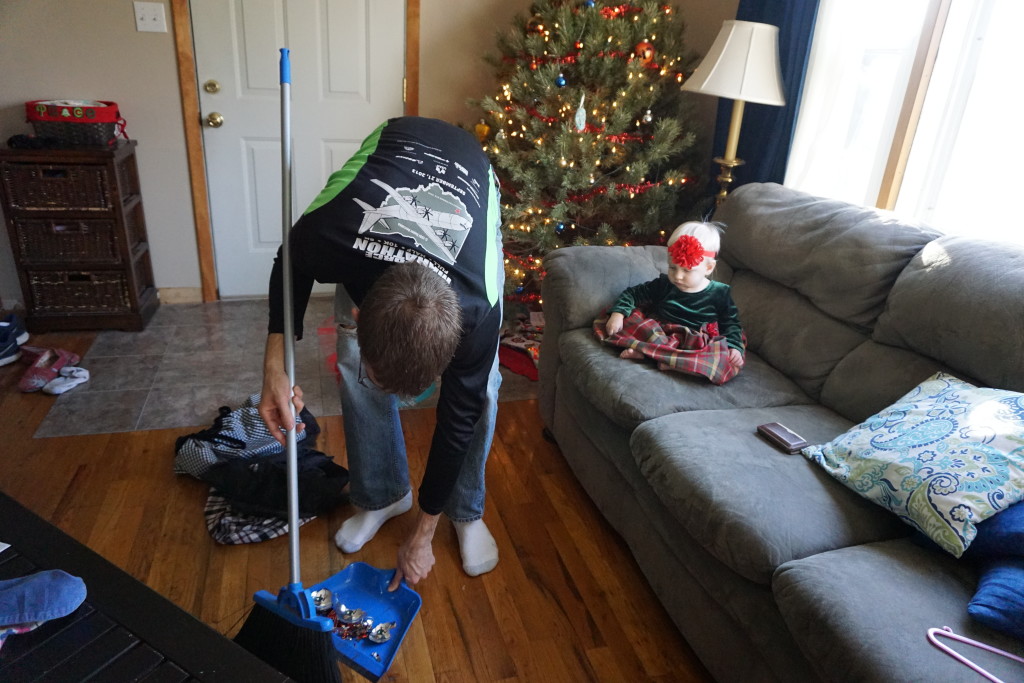 My neighbor bought these dresses for the girls and brought them over on Christmas Eve. I had already planned on dressing the girls in their dresses from Aunt Natalie, so I thought I would just dress them up and take some pictures!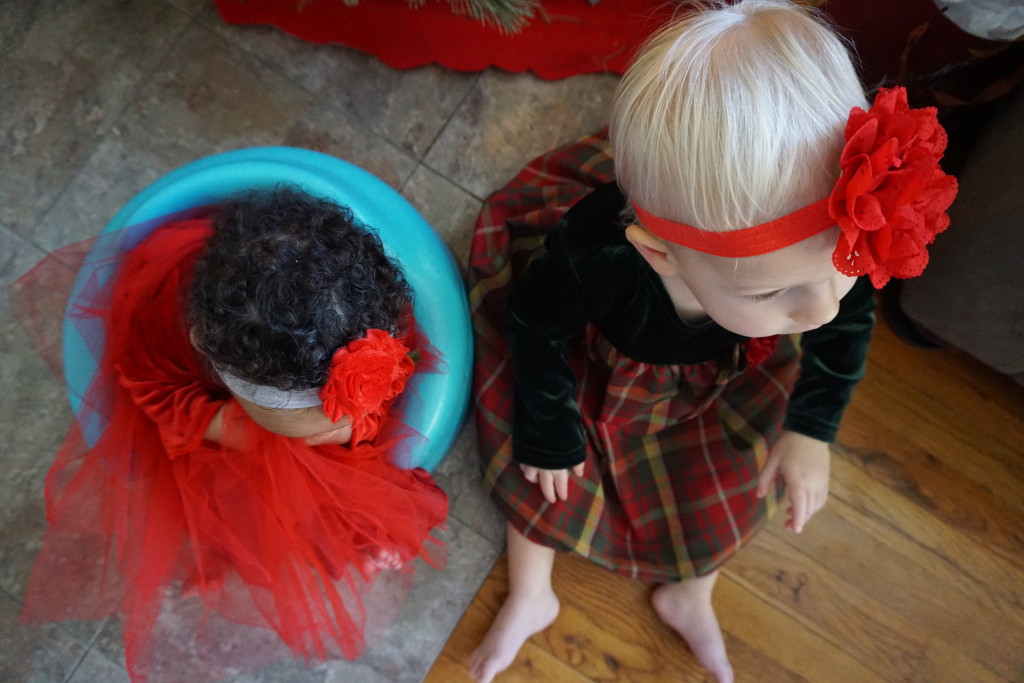 Little Miss got this outfit from some of her relatives. Isn't she such a sweet, little, totally unexpected gift? It KILLS me that I can't show you her face! She is GORGEOUS.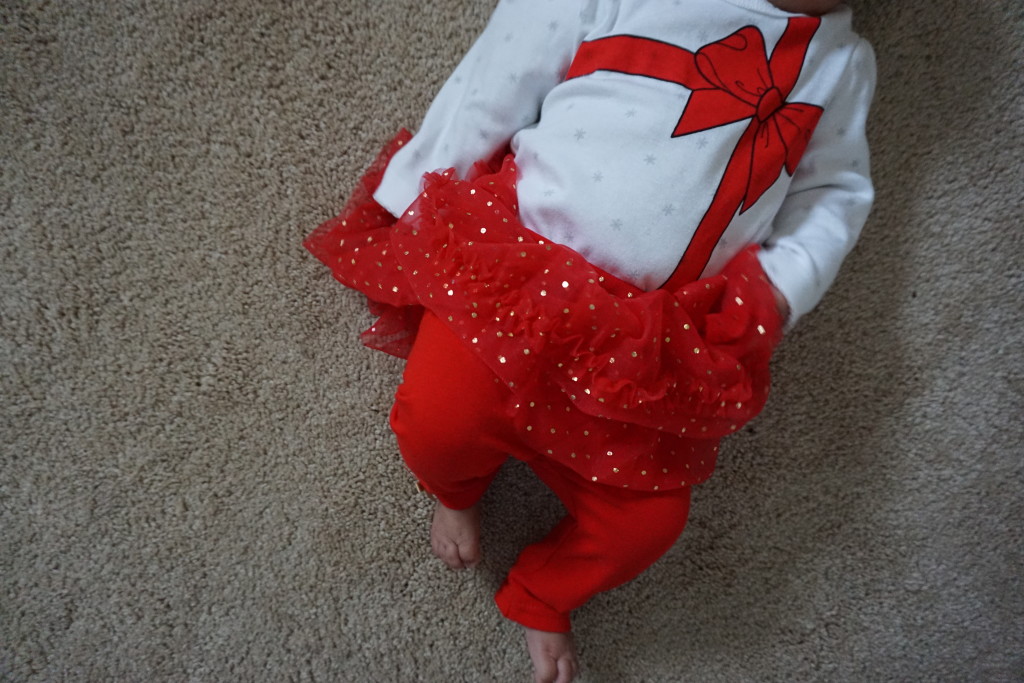 We went to a Christmas Eve service at a nearby church. Our church and their church joined together for a beautiful service. Even Tera was somewhat interested in the choir and the responsive reading for a while!
On Christmas Eve, we always sleep by the Christmas tree. I think this is the first year we have attempted it with kids. We had Little Miss on one side and Tera on the other. Let's just say it did not go so well in the morning when Little Miss was up for her feedings! Tera woke up and wanted to play… Still, it was so fun and I love this little sleepover tradition.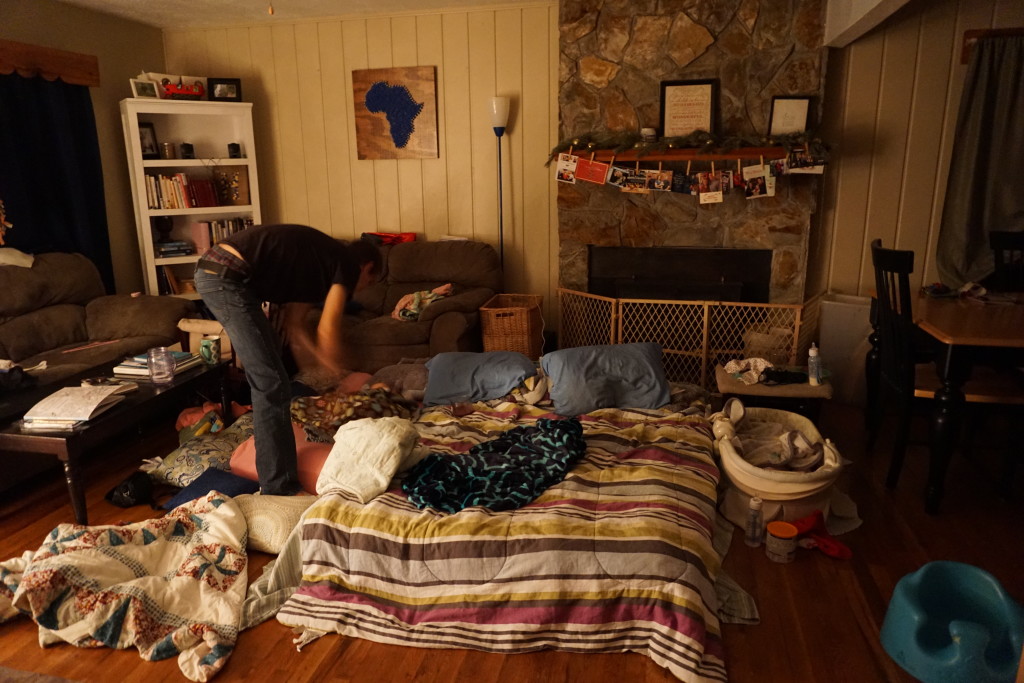 Christmas morning I made Tera a healthy breakfast and popped my cinnamon rolls in the oven to bake. We caught up on our Jesse Tree advent and Theo read us the Christmas story.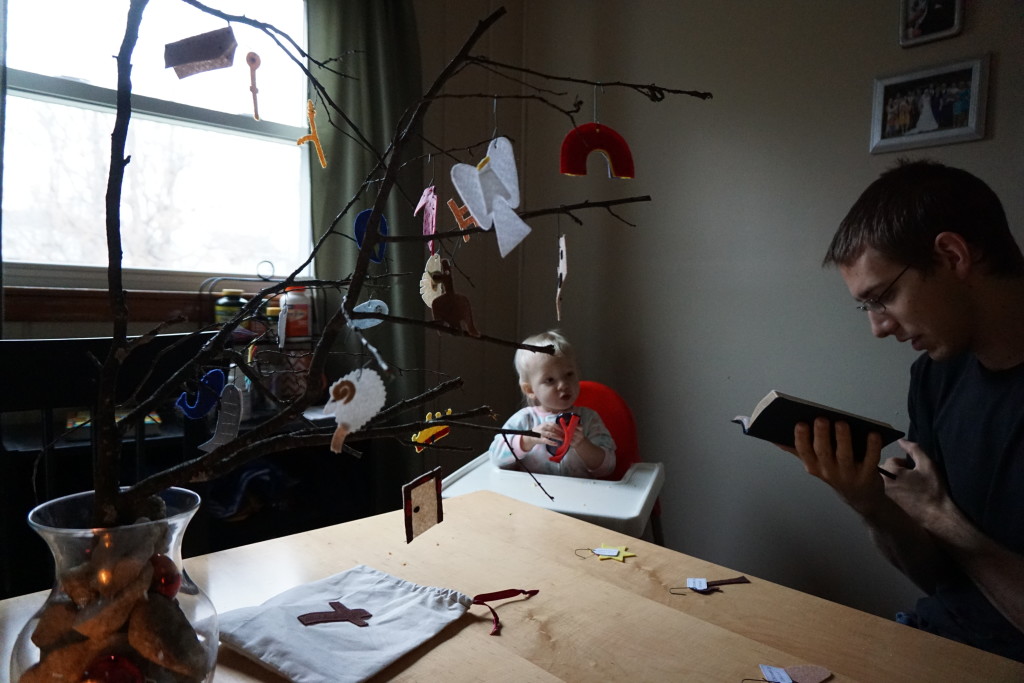 Made from scratch cinnamon rolls. I'm still perfecting my recipe. Hopefully by the time my kids retain memories they will be AWESOME.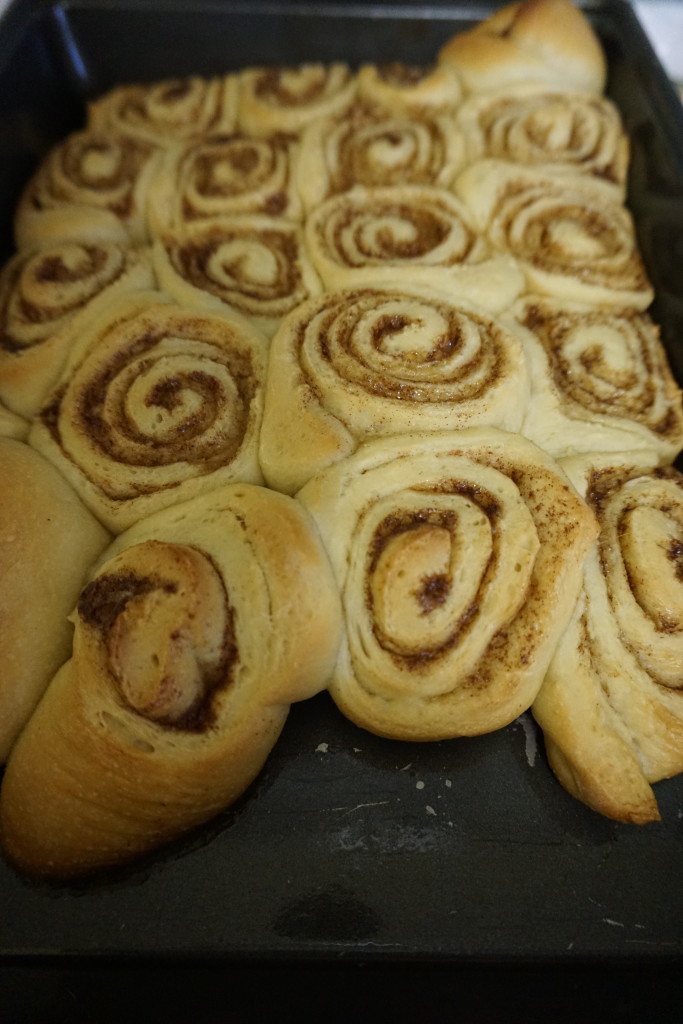 Little Miss' relatives also got her Christmas jammies- and matching ones for Tera, too. It was adorable and made my Mommy heart burst with happiness. How lucky Tera is to have a sister for this Christmas!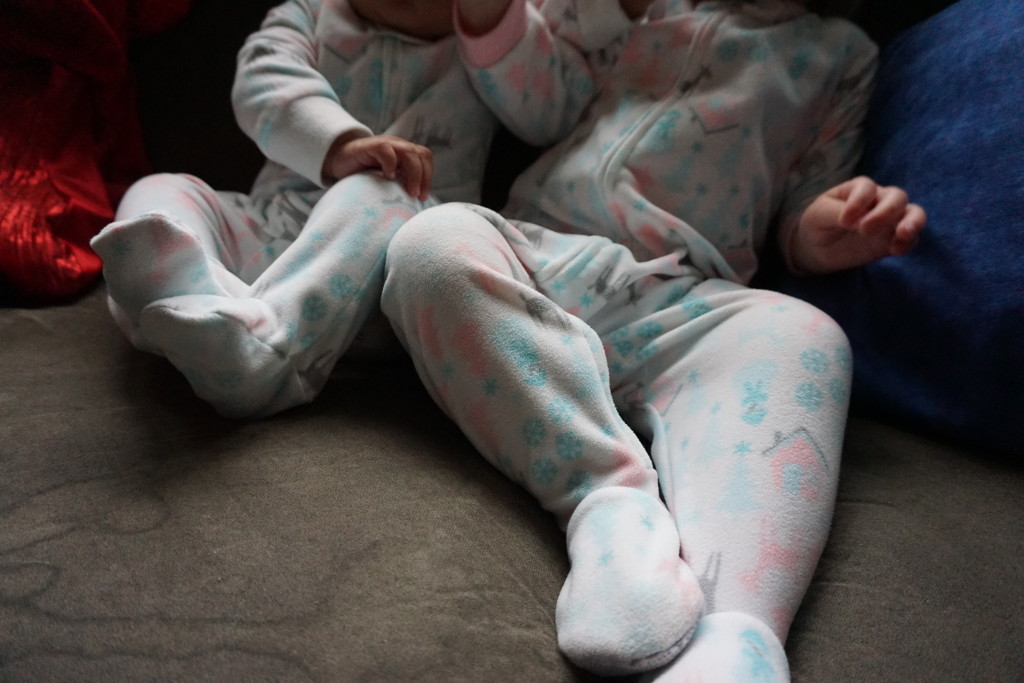 We opened stockings first. Tera got the hang of it after a while.
Theo got ALL of his girls flashlights, since he is gone so much. One for me, one for Tera, one for Little Miss, and the two headlamps for our basement just in case.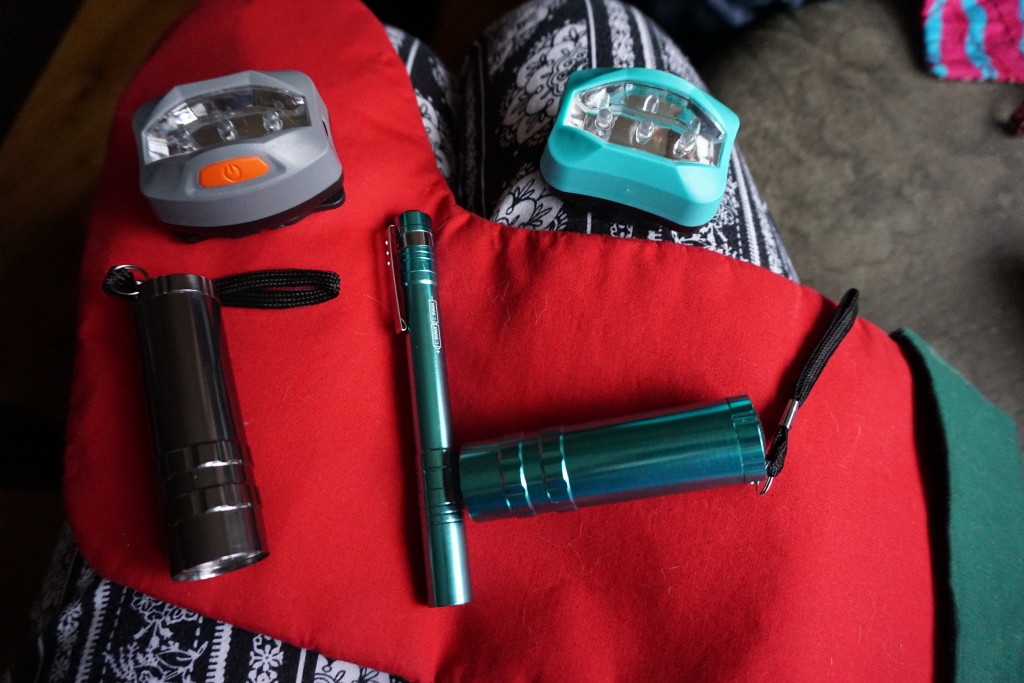 We took a little break after stockings to change some diapers, glaze the cinnamon rolls (those two tasks were done by different adults, just fyi) and wrestle with Moose.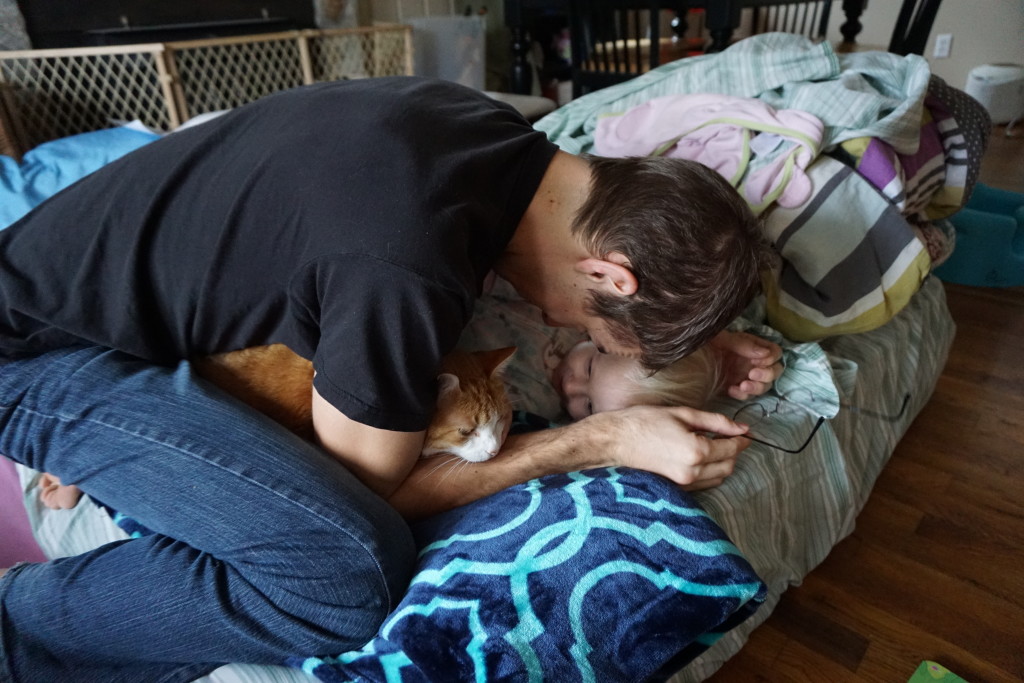 Then onto the presents! We really don't want to go crazy with presents for the kids. Especially at this age when they really could care less about presents. It really seems to be a status quo thing nowadays of who can lavish the most extravagant gifts on their children. Well, we do not win the prize! Haha.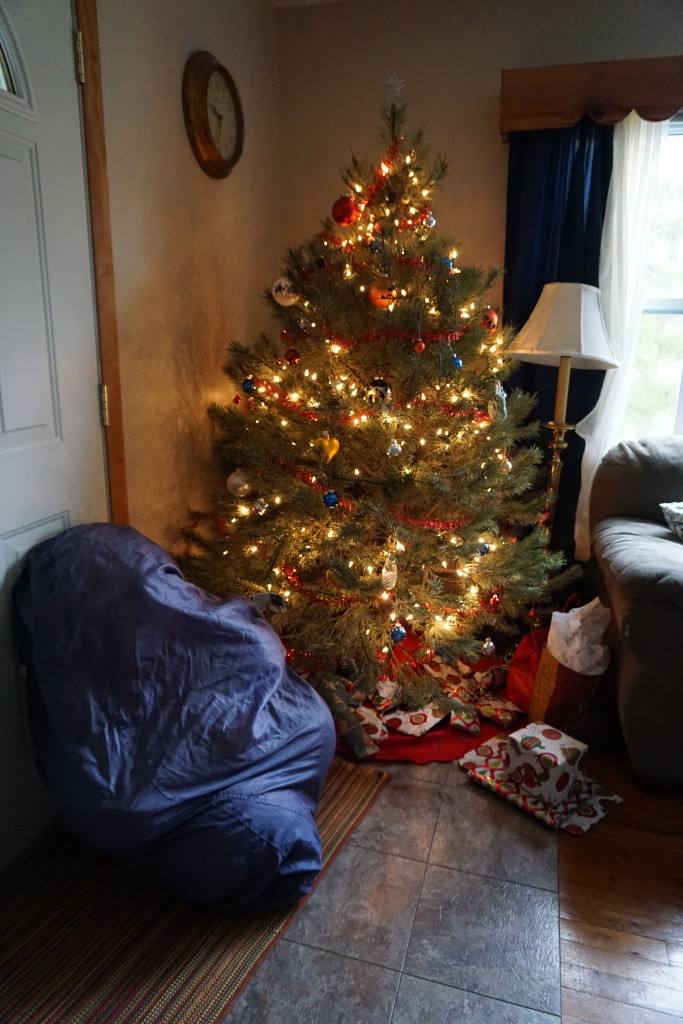 Theo did lavish me with an extravagant gift!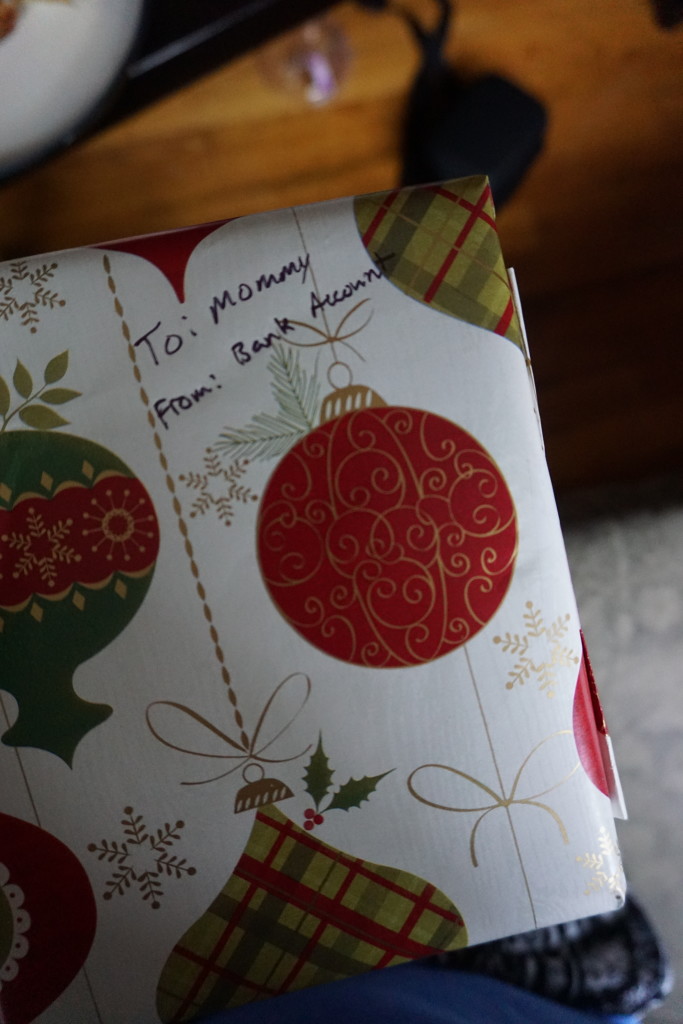 I've been using it for about a month now and I'm loving it!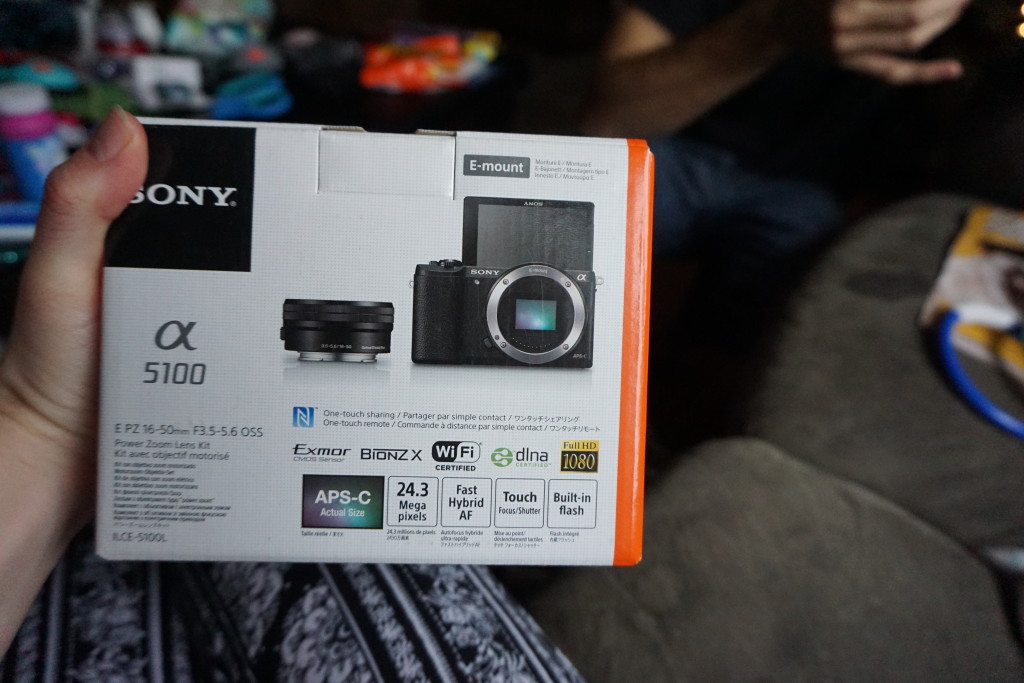 This might be one of my favorite pictures taken on Christmas morning. They were enjoying their cinnamon rolls!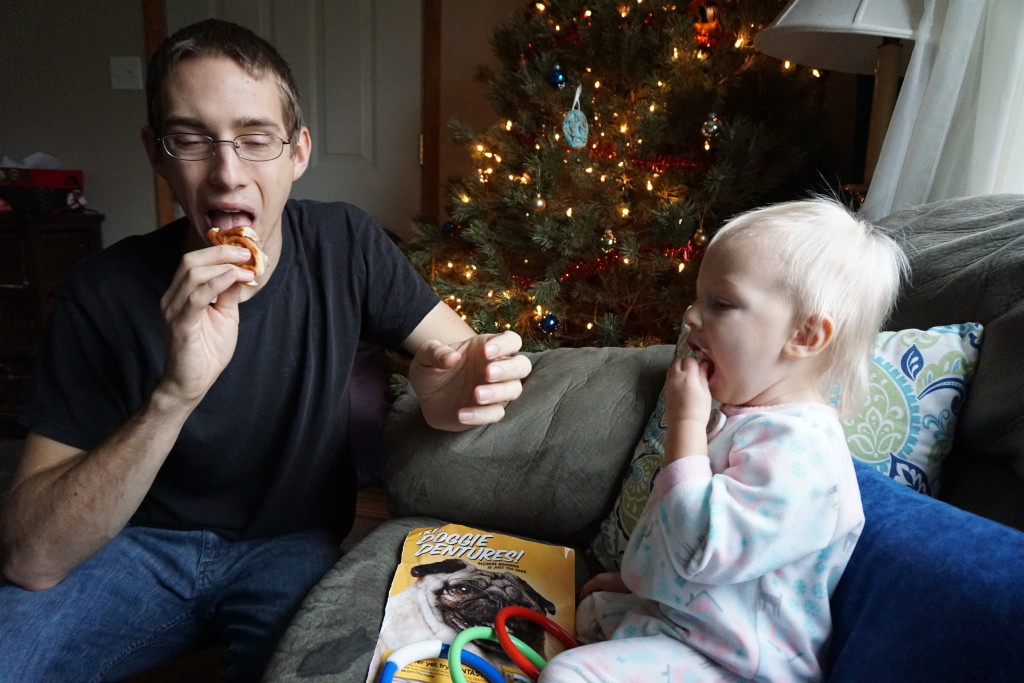 If any of you have ever wondered if your donations to a charity ever actually make it to their promised destination, this is proof. Angel Tree puts names of children who are without their parent at Christmas time, and members of the local community can pick the names/ages, buy a gift and drop it off, where it will then be delivered to the children. It was indeed delivered to Little Miss, and it was the sweetest gift.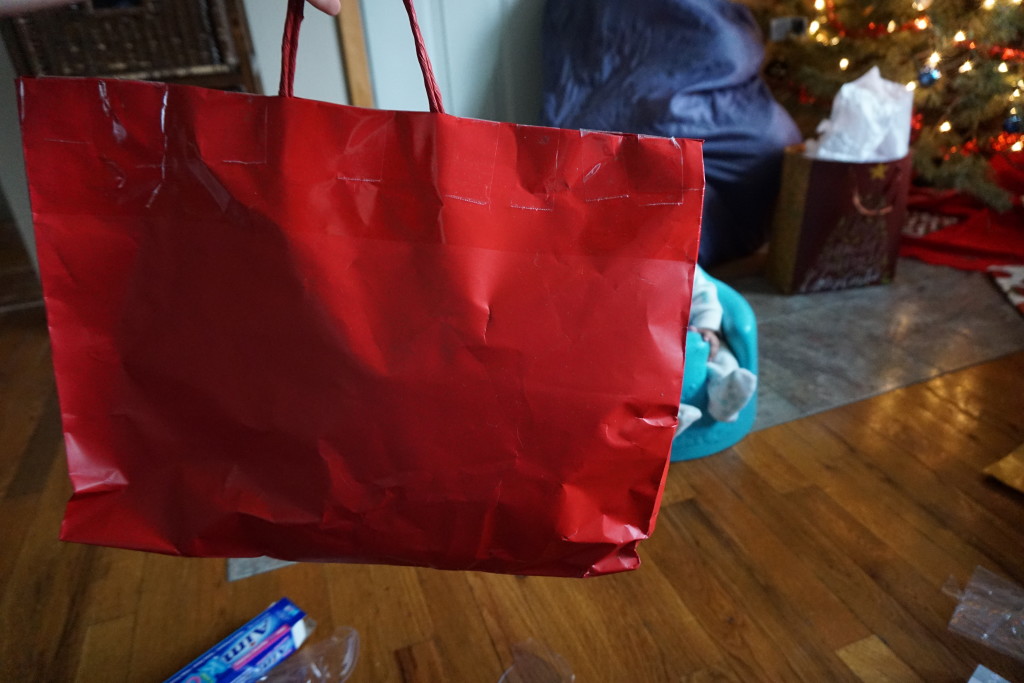 The neighbor boys picked out a harmonica and a recorder for Tera. NOOOOOOO. Haha, just kidding. It was really sweet and great gift idea! Tera loves blowing as hard as she can into the thing. Moose obviously does not enjoy it.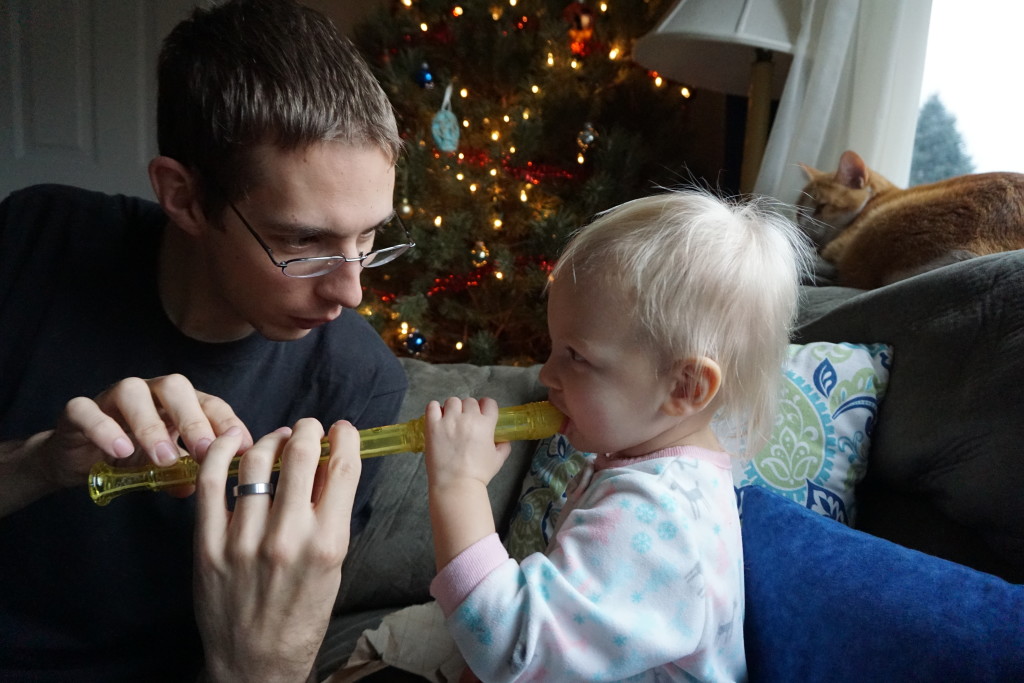 Tera's last and final gift was this giant bear that we found at Aldi. It was really funny because Tera was exhausted and throwing a toddler tantrum. I was trying to get her to put down Daddy's candy and just turn around to see the bear, but she refused (mostly because it was something I was asking her to do). When I finally convinced her to turn around, she was DELIGHTED!!!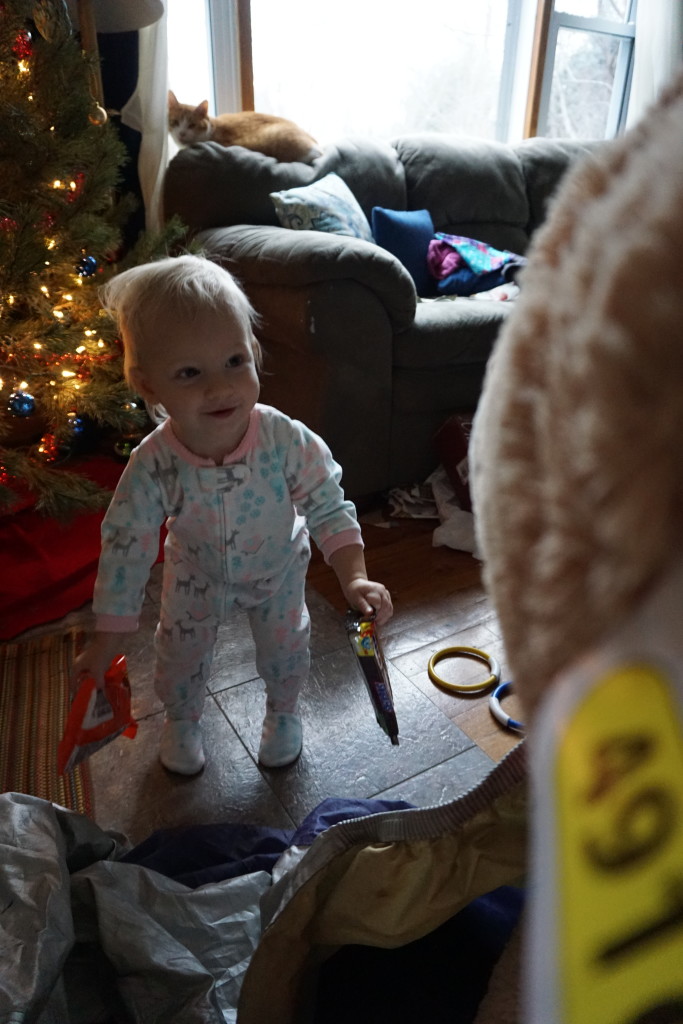 She LOVES the thing.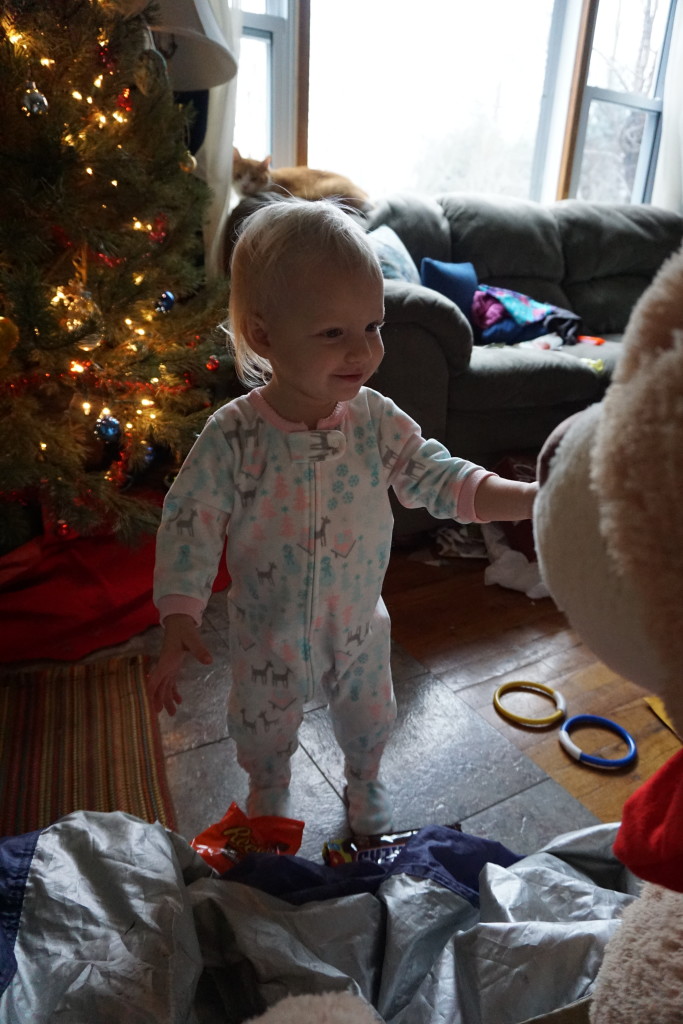 She immediately gave it a big hug!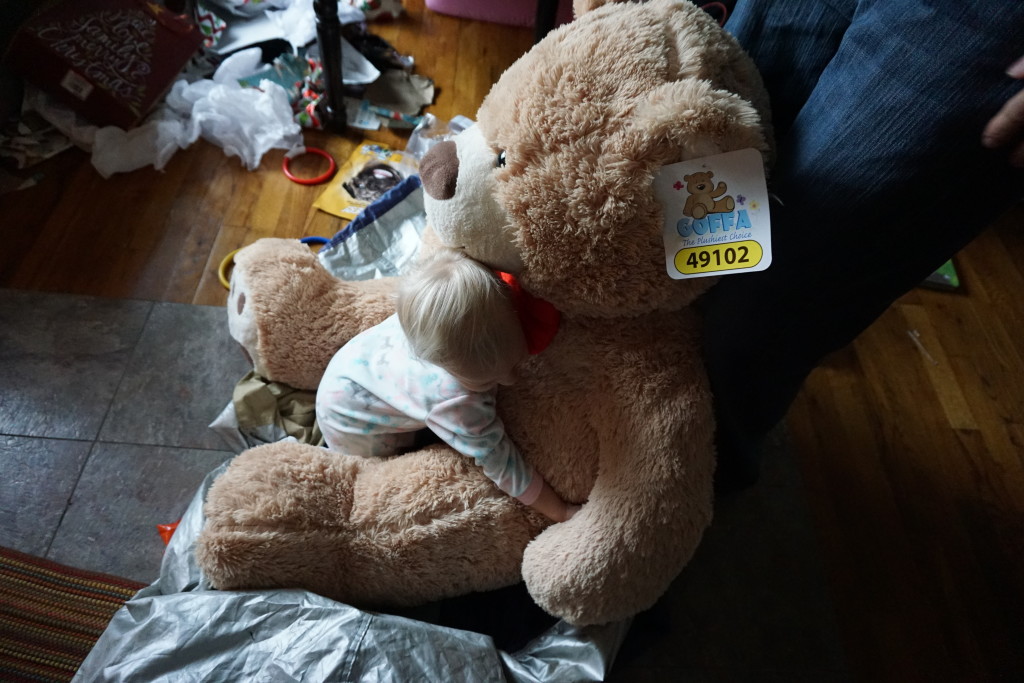 A panorama sweep of our living room on Christmas morning.

A family shot.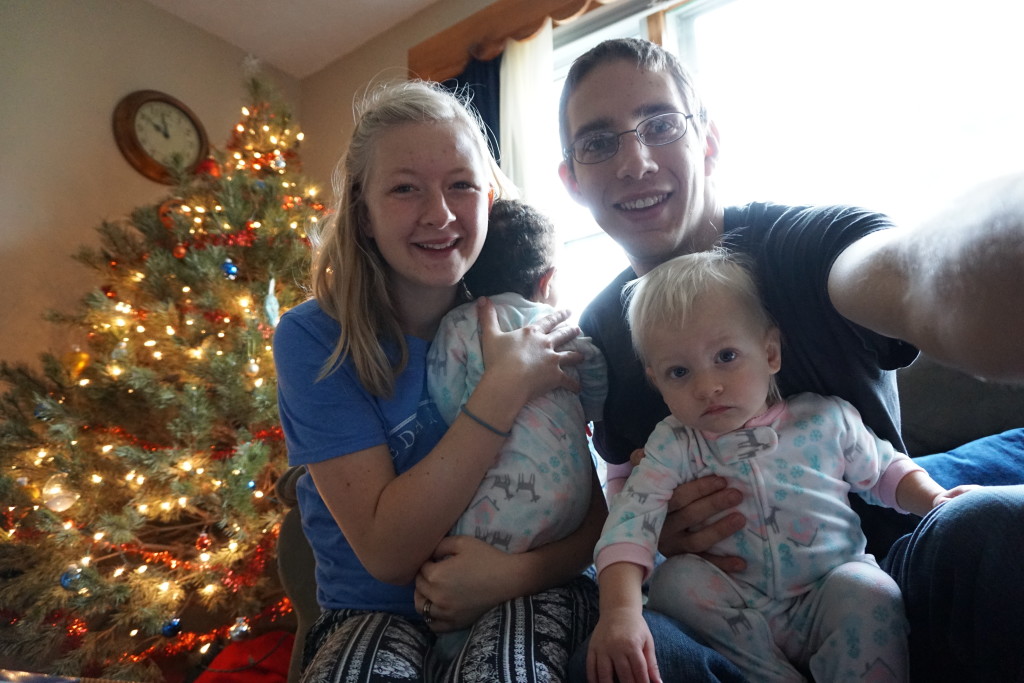 I later got to Skype with my parents.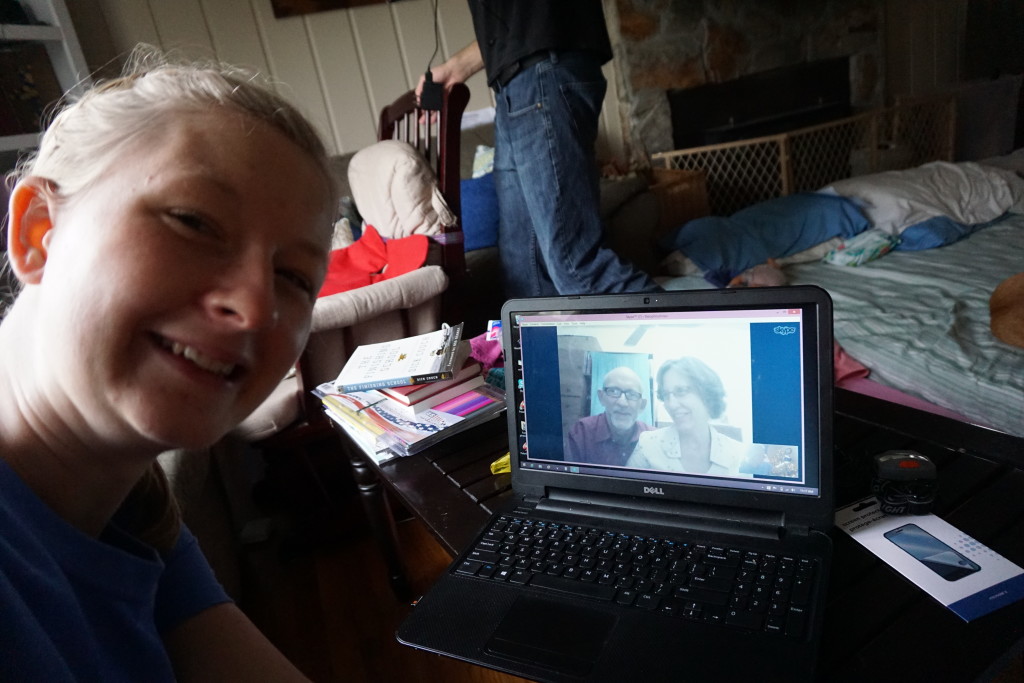 For Christmas dinner we went over to a distant relatives house for lunch. It was fun, and nice that I didn't have to cook, but it was hard being away from all those that we really wanted to spend Christmas with. Tera was exhausted and napped for most of the afternoon, and Little Miss had her worst day yet. She was awful. Theo and I took turns all day just holding her and trying to get her to sleep for us, but to no avail. By 11 that night, Theo was at the end of his rope and I was long past the end of mine. My heart tells me that this child deserves nothing by unconditional love and comfort, and my head tells me that I cannot stand one more second of the crying and the inability to be comforted. And then I hate myself and feel so inadequate when I get frustrated and impatient. I just wanted a nice, relaxing Christmas at home with my family and instead I felt like I got no time with my family and neither of us were able to relax at all. It's been especially hard because Little Miss had made so much improvement, and we had thought we were over the worst, only to have it come back with a vengeance the past week or so. I don't know if it's teething, a four month sleep regression or WHAT, but I'd appreciate your prayers for Little Miss, that she will overcome, and for us…that we will be patient.
My Mom made the girls these matching skirts and I snapped a few pictures of them in their matching outfits today. SO CUTE.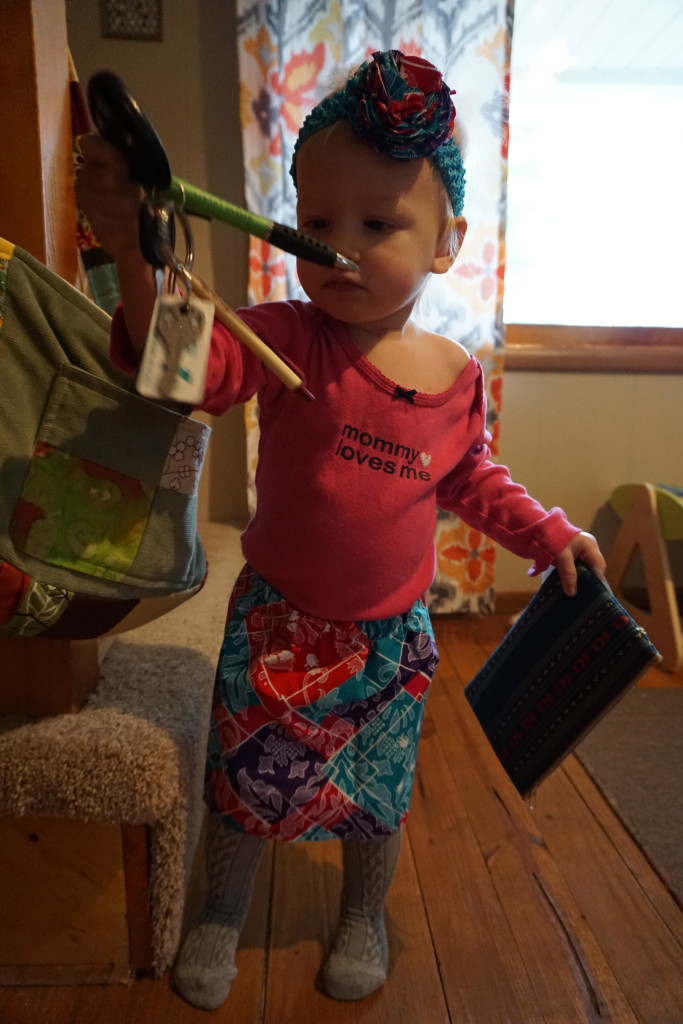 I just love the headbands!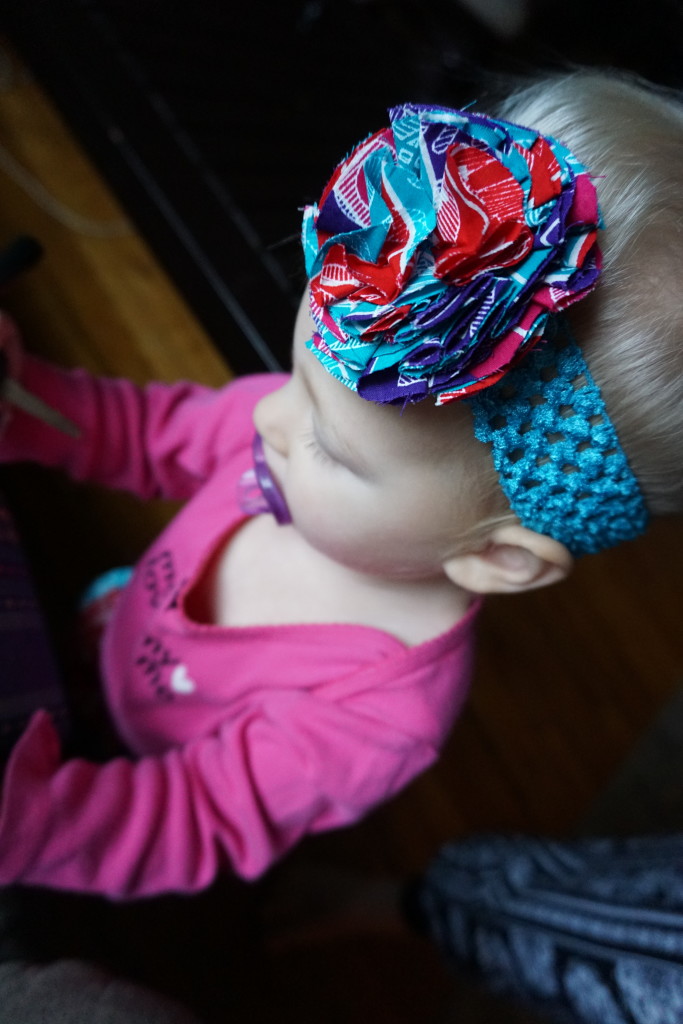 The whole outfit.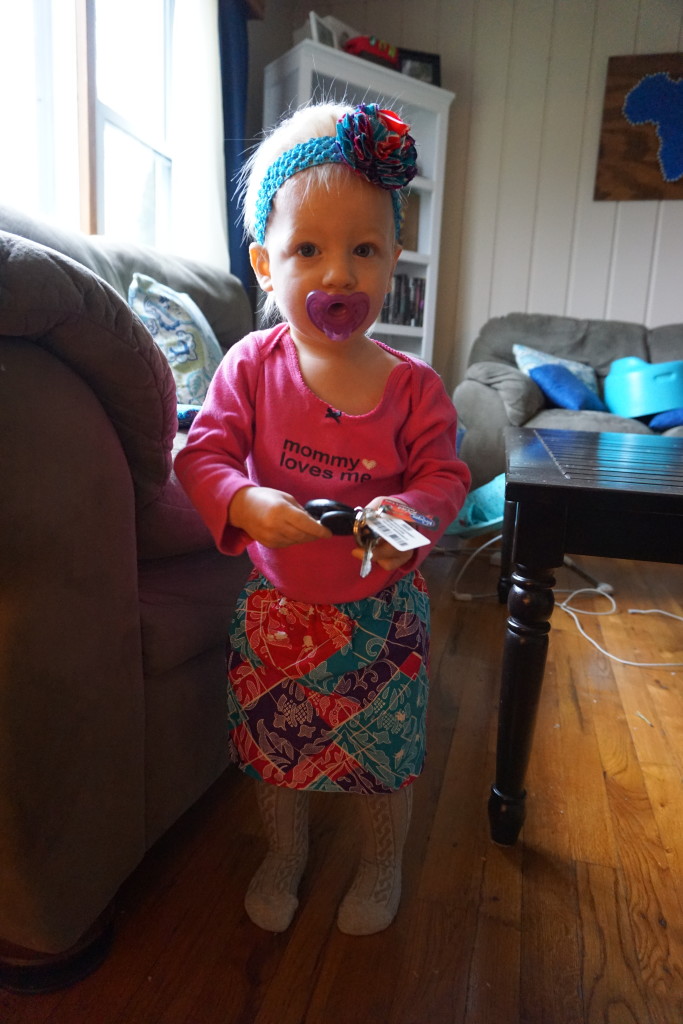 Little Miss has a matching skirt, matching tights and a matching headband. I wish you could see both of them together in their outfits. It is the CUTEST thing.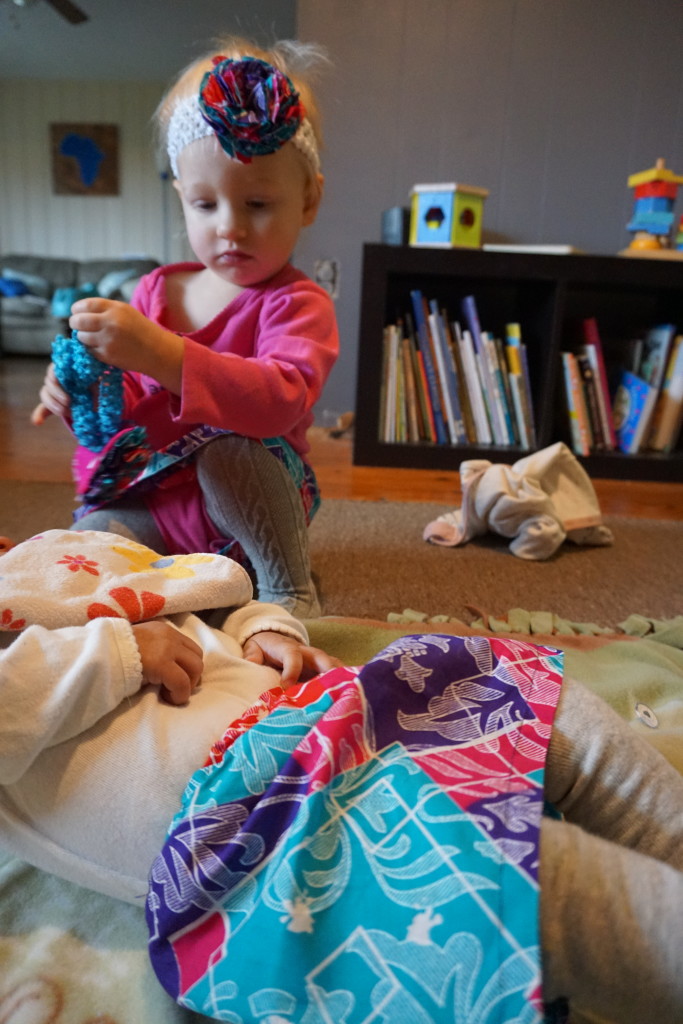 Tera-girl!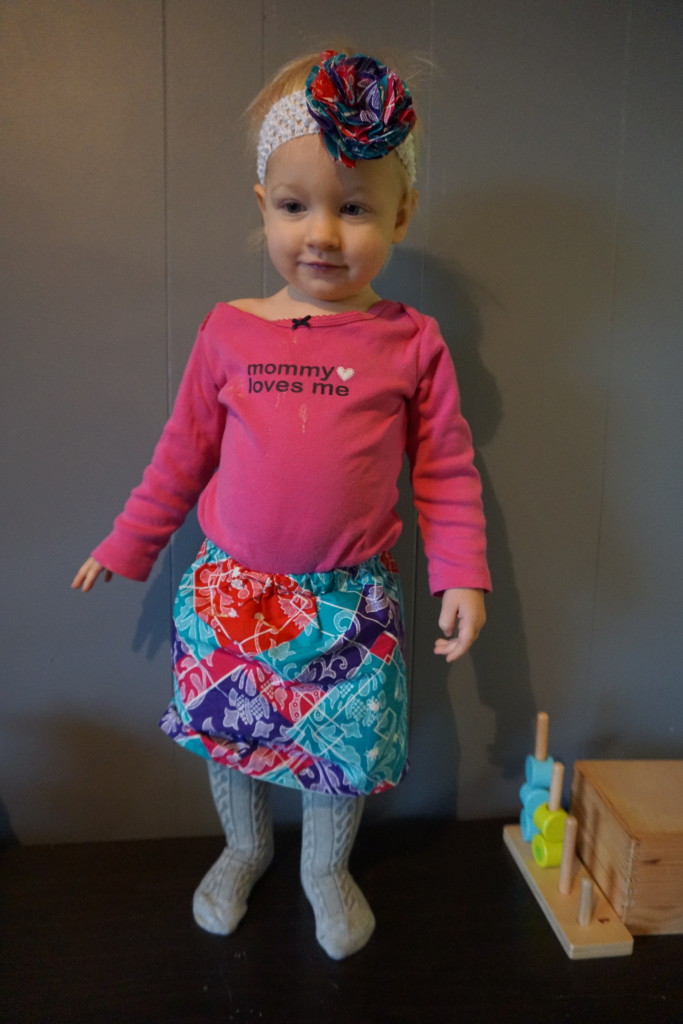 Even though our Christmas was low-key and not the greatest day ever, I am so thankful for this little family and that I get to celebrate with them! And it doesn't even feel like Christmas is over yet because now we get to go celebrate with Theo's family! Woohoo! Merry Christmas, everyone!