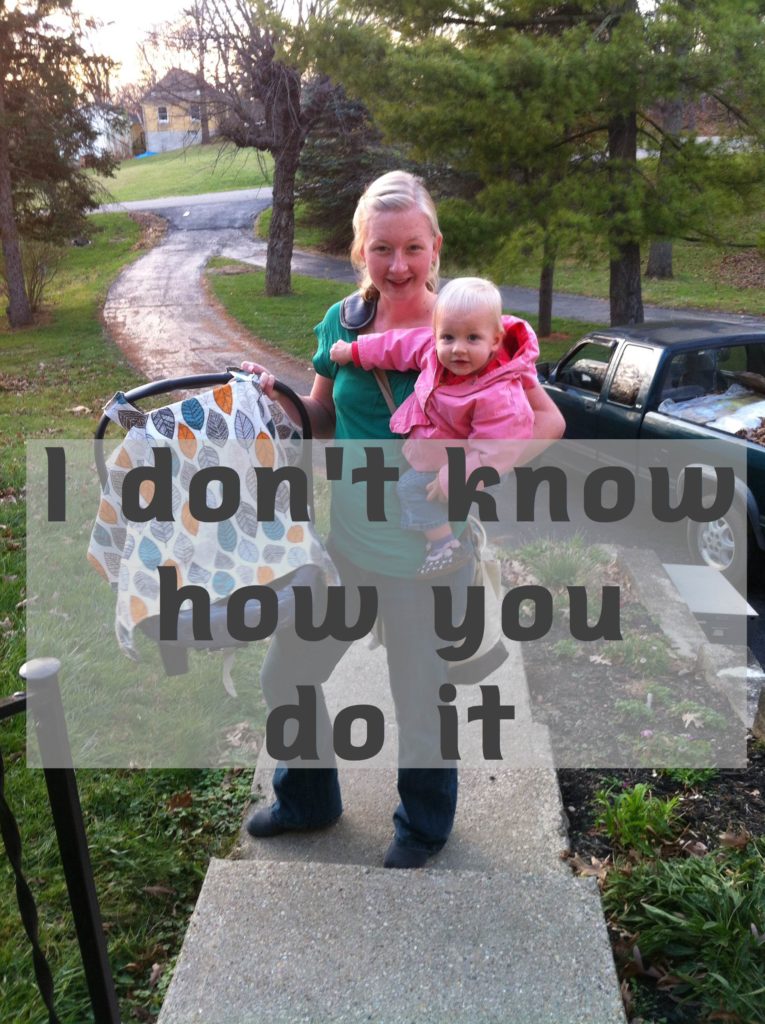 I can't even count the times I've looked at a fellow Mom and uttered these words:
I just don't know how you do it
My sister in law who moved her and her family to the DRC to do ministry there
My cousin who has a 6 year old, a 4 year old and almost 2 year old twins
My fellow Mama at church who has 6 kids
My mother-in-law who has raised a child with special needs
The Mom on IG who always seems to have perfect outfits and picture poses for her children
The Mom on Pinterest who can style a party like nobdoys business
The working Mama who also seems to do so much with her kiddos
Honestly, honestly…I don't know how they do it.
And then, we got Little Miss. And people started staying this to me on a daily basis.
Suzanne, I don't know how you do it!
At first, I found it offensive. It made me feel like I was some unreachable superhero, that I was so much better than everyone else and totally excelling at the mom/foster mom life.
The truth is: I'm not. I never was. Most days I'm flailing around just counting down the hours until bedtime or naptime (whichever comes sooner!). And hearing comments from others about "doing it" just made me feel like surely I was letting someone down that I wasn't actually "doing it".
And then I slowly learned to take it as a compliment. Oh! They don't know how I do it! That means: they admire me! That means they think I'm doing a great job! Just like when I tell one of those people listed above that I don't know how they do it. I admire them because it seems to me like they are doing an amazing job at a tough task, a task that I don't have to endure on a daily basis
But let me tell you a little secret: I don't know how I do it, either.
Honestly. I look back on the pictures of the week we brought Little Miss home and I don't know how I did it. Tera was hardly even walking, and I literally had to carry the both of them around everywhere we went.
I look back at the pictures from Little Miss' first three months of life in our home…she cried for most of those first three months. And I don't know how I did it.
I think back to March of this year when I had an 18 month old, a 6 month old and a super horrible first trimester of a pregnancy. Honestly, I don't know how I did it.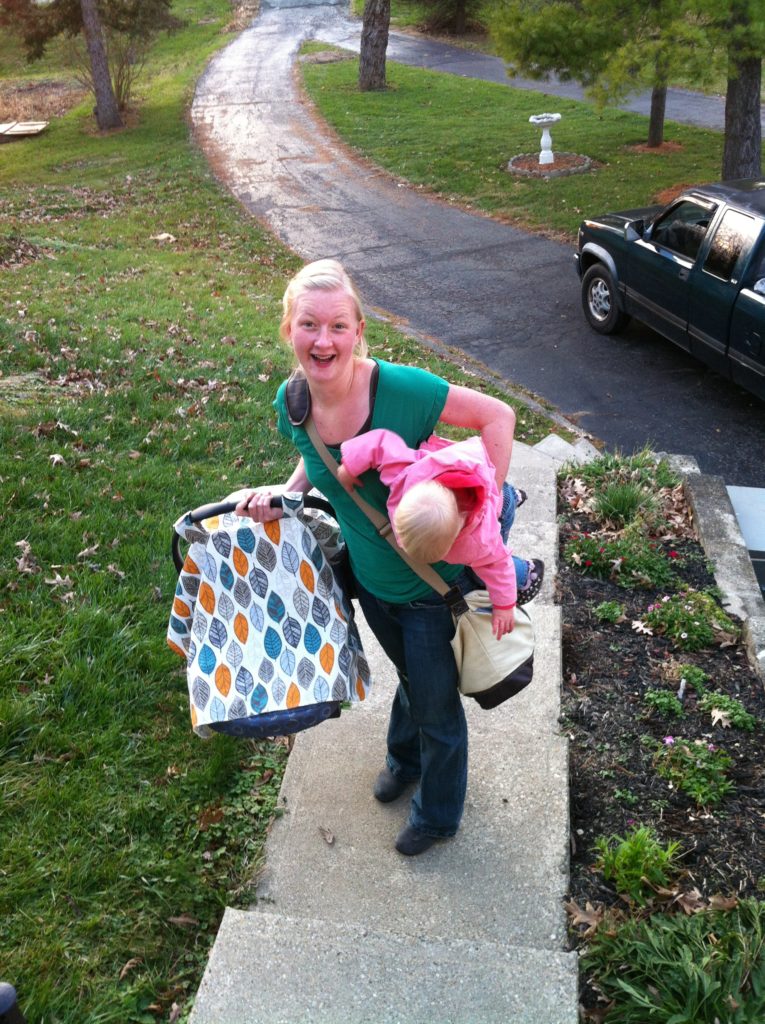 And as I think back on those times, I realize that I do know how I did it.
First and foremost…it was only by the grace of God. He sustained me and guided us and somehow I had the strength and the courage and the patience to get through those difficult days. It was not a human strength, guys. It was all him. He gave me the grace to start every day new and even when I felt like I was barely holding on, one day rolled into the next…and then somehow we had made it through the difficult stage.
And the other thing is? I didn't think about it. I just did it. I didn't wake up in the morning and think t myself, "Should I get up and feed the babies or should I just lay here?". I moaned and groaned, but then I always just…did it. Some days it was the bare minimum. Some days it was a little more than the minimum. But every day it was one step in front of the other. One moment, one task, one hour, one day at a time.
And the third way I do it? Is by setting my priorities. We all have them. We all need to have them. But we aren't all going to get it all done. We are going to work and play with our kids, but probably not keep up with cleaning the house. One Mom is going to be able to take fabulous pictures of her kids and spend hours editing them, but she probably struggles with meal planning and getting dinner on the table for her family. One Mom is going to have a spotless home, but doesn't ever leave the house. One Mom is going to be making money for her family, but is rarely home. It's our priorities. So when you see a Mom excelling at something that you are not excelling at, remember that we are all different. We all have strengths and weaknesses and we need to learn to cheer each other on in our priorities. My priorities are being a wife, a Mom and a foster Mom. To me, this means that I am present with my children, making home-cooked meals and spending nap time hustling on this blog. But your priorities? They might be totally different. Just make sure you know your priorities and you stick to it!
Mama, sometimes we are going through a hard time. It might be grief. It might be depression. It might be exhaustion. It might be overwhelming tasks. It might be two kids super close in age. It might be a husband's deployment. It might be a difficult pregnancy. It might be _______ (fill in the blank!)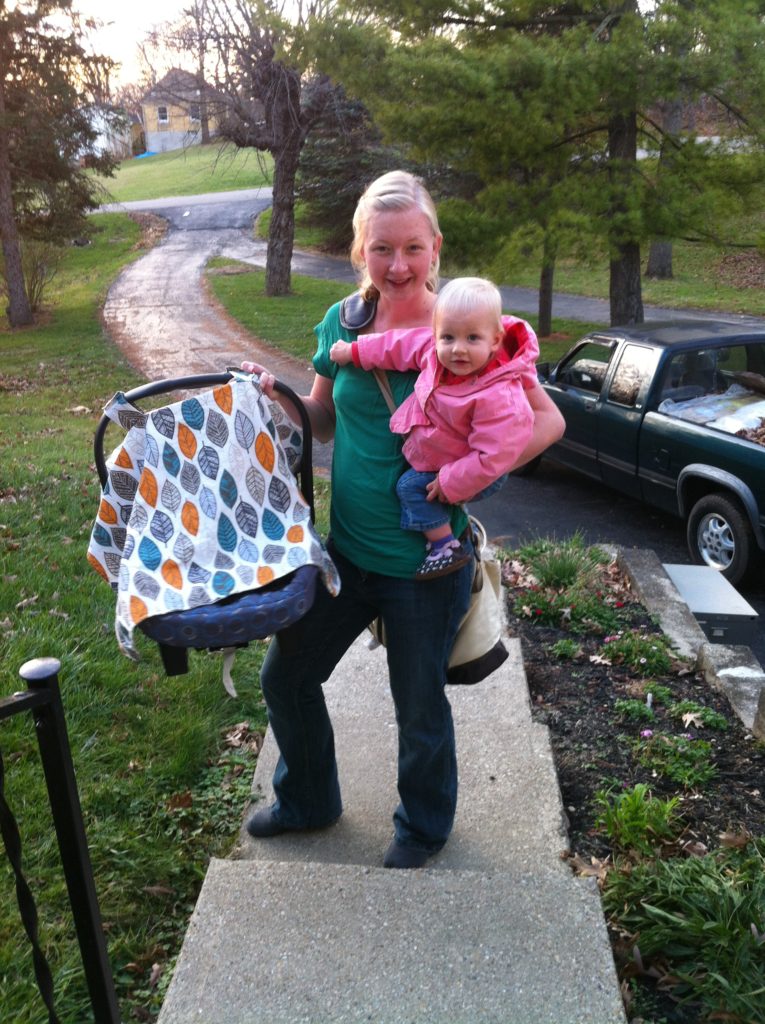 And here is what you are going to do, Mama. You are going to do it. You are going to put one foot in front of the other. You aren't going to focus on "getting through" or the end of this hardship. Instead, you are going to go moment by moment. You are going to wake up in the morning and get up. You are going to carry both of those children through the store since neither child can walk. You are going to get through the long weeks of this pregnancy. You are going to do it one day at time. Hey, maybe that's too daunting. You are going to do it one hour at a time. One minute at a time. You are going to do it.
And remember this: you are not alone. Oh, God totally gives us more than we can handle. I've never experienced this more than when I became a Mom. But the thing is that you don't have it go alone. Grace and mercy. And faith. And little moments of joy in times that you least expected it. Comfort and peace that passes understanding in these difficult situations.
And one day, Mama? One day you are going to look back and smile a little inside. Because suddenly you will see what everyone else saw. You will look back on yourself and your situations and your circumstances and you will say to yourself,
"I don't know how I did it!"
But you did, Mama. You did it. Not on your own. Not without your tribe. Not without our great and mighty God. But you did it, Mama. You did it.