As a stay at home Mom, I feel that part of my responsibility to my family is to keep the atmosphere of my home beautiful and comfortable.
I recently started reading through a book called The Ministry of Motherhood, which is SO. VERY. GOOD.
It got me thinking about what I do in the daily to make my home a ministry. I have these beautiful house and it's where my family spends the majority of our days. I have bedrooms that aren't currently being used and I have dirt and cobwebs piling up in some corners.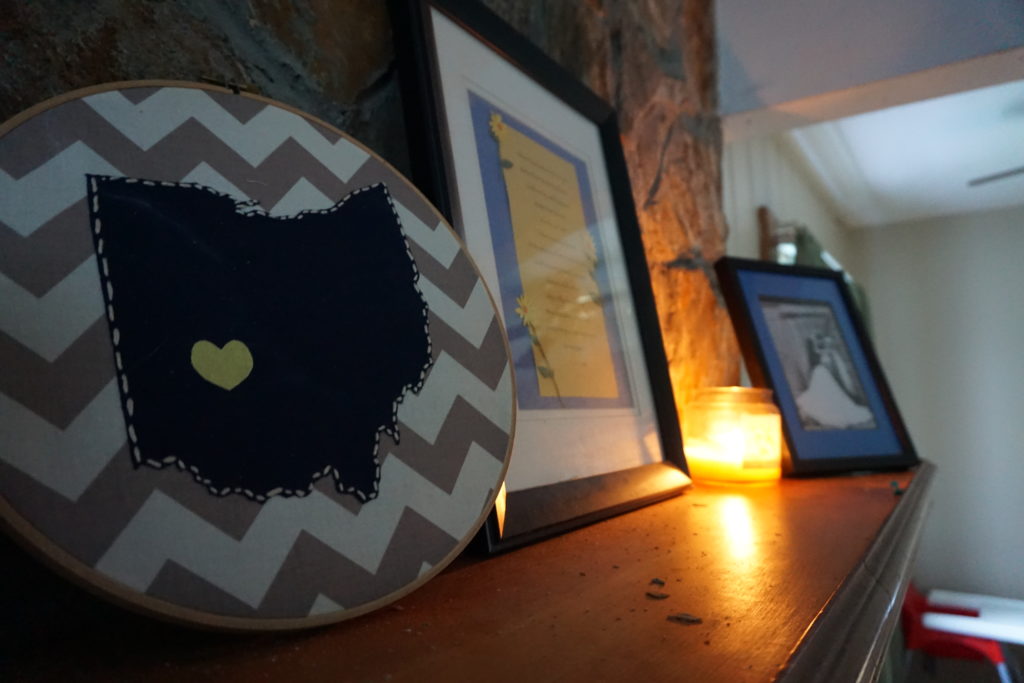 But most of all, I have the responsibility to make my house a home and to serve my husband and my children within the walls of this home.
Over the past few months I've been thinking through what I want the atmosphere of my home to look like. Do I want it to look pristine, or do I want it to look lived in? Do I want it to smell like pumpkin spice, or would I rather have it smell like essential oils? Do I want a separate space for work and play, or do I want to combine those two things so that they happen at the same time, in the same place? What do I want the function of my bedroom to be? What about the guest bedroom? And the living room? So many questions!!
I picked up The Nesting Place from the library thinking that it was going to be a book about how to decorate my home, which I usually find to be inspirational but rather unrealistic. Instead, I found a book that asked my soul all the right questions in what I wanted in a home.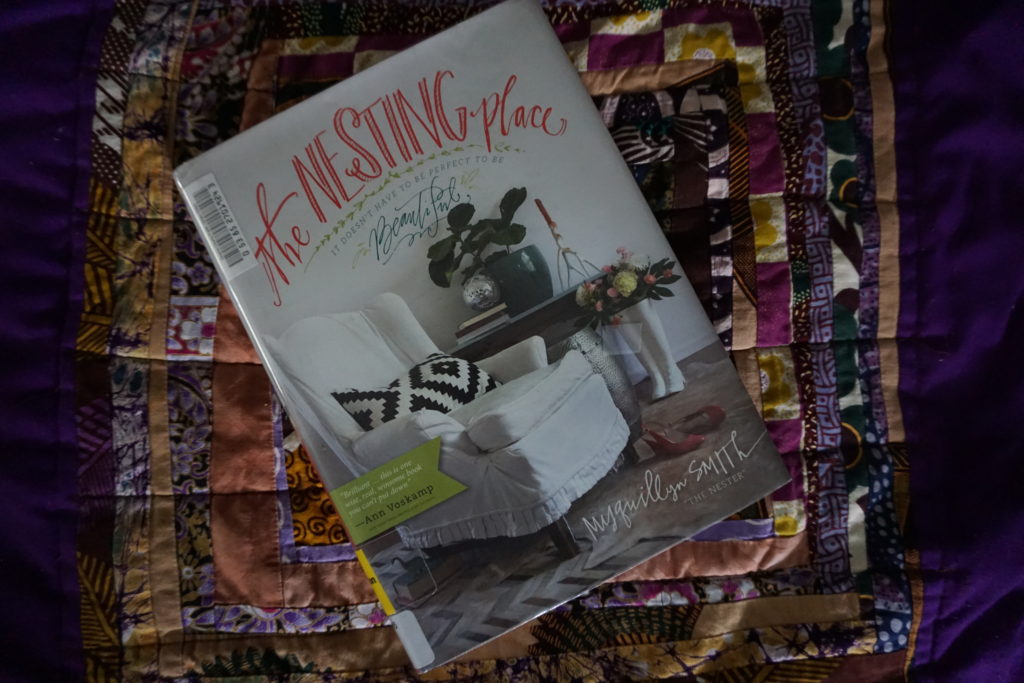 I don't want to pretend that I've got it all together and that I know all the answers to these questions, but I just wanted to share a few of the questions that I've been thinking through and how I want to revel in the atmosphere of my home.
If you are a newlywed or just setting up your new apartment, I strongly encourage you to ask yourself these questions and then work towards your goals. If you are in the trenches of toddlerhood and you feel like you live with a tornado, go ahead and ask yourself these questions and do what you can to make it happen. If you are a stay at home Mom, I would encourage you to ask yourself these questions and find time to make the atmosphere of your home delightful for all who live and come into your home. If you are a working Mom, I would encourage you to ask yourself these questions and make it a priority to put some time into your home, especially the rooms that your family spends the most time in.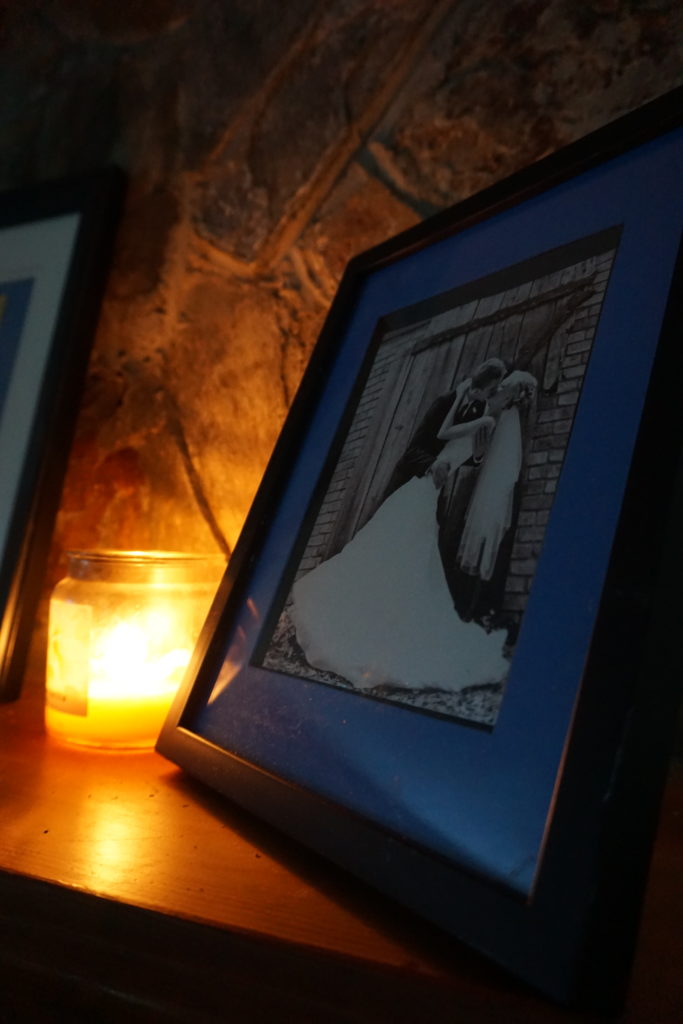 These questions are not profound. In fact, they are rather simple.
The Atmosphere of my Home:
Smell: What do I want it to smell like?
When someone enters into my home, what is the scent that I want them to smell? Is it a seasonal candle, or essential oils, or maybe I always want them to smell the food that I have cooking like garlic or snickerdoodles
Sight: What do I want my house to look like?
Obviously, this questions has a lot of other questions wrapped up in it. Do I want my home to appear clean, or "lived-in"? What kinds of things do I want hanging on my walls? Do I want my furniture to look super comfortable, or do I feel more pleased when my furniture all matches? What kind of conversation starters can I have around my house? What colors do I want to stand out in this room? What vibe do I want to send?
The important thing for answering this question is taking the time to go through each room and answer the question for each room. In my playroom, I want COLOR. In my living room, I want more comfortable and relaxing hues.
Try some Pinterest inspiration boards to see what you like. This is not about finding the things that Joanna Gaines would put in her house, or that would make your best friend happy. This is YOUR home, and you need to find your own style. For example…Theo thinks I'm crazy but I've been begging him to keep his eye out for two papason chairs for my living room. Joanna Gaines would probably die if she had to put one of those in her living room…but it's what I love.
As a Christian, I cannot emphasize enough the idea that you need to have things that visually point to Christ in your home. How can you add these things into your home to create an atmosphere that brings glory to God?
Sound: What sounds do I want to hear in my home?
One of my favorite things to do during the day is listen to podcasts. Theo prefers silence. Maybe there are certain times of the day when we need dancing music, another time of the day when we need worship music, a time of the day when we need a podcast and then a time of the day when we need silence. Ask yourself when and why it's important to have these sounds. Ask yourself what your children are hearing all day, and if it's conducive to the attitudes that you want your children to have and the atmosphere that you want to achieve.
One thing that most Americans have going for them is a TV. We often think of TVs as visual, but they are also contributing a lot of noise to our home. Does your TV contribute unnecessary noise to the atmosphere of your home?
Taste: What do I want available for friends and family to be tasting?
Yes, this is so important in determining the atmosphere of your home! What do you want on your counters, in the snack cupboard, served on the meal table? Do you want candy dishes near your couch, or mints in your bathroom? Do you keep a secret stash of chocolates in your bedside table or maybe you always want cookies in the cookie jar for your kiddos to grab (or maybe you don't!). Meal times are important, but so are snack times!
Touch: What do you want people in your home to feel when they are there?
What type of couch do you like to feel when you sit down? What type of bed do you want to lay on? What type of bed do you want your guests to lay on? How do you want your feet to feel after walking across the floor barfoot? When you step out of the bathtub, what do you want to feel under your feet? When you are doing the dishes, what kind of dishsoap feels best on your hands?
Spiritually: What do you want people in your home to learn about God and his presence?
Is there Scripture around? Is there worship music playing for your kids, or just the TV? Do your offer to pray with your guests? Do you have a prayer corner or a special devotional spot in your house? What can you do to incorporate Scripture and God into each room of your house? I have a friend who had nine rooms in her home, and she assigned each one a "fruit of the spirit". Love was their bedroom, and she subtly had something hanging on the wall that said love. Joy was the living room, and again, she incorporated joy into the room. I can't remember which word she assigned to the kitchen, but she had it embroidered onto the bottom corner of the kitchen curtain. It was so, so beautiful!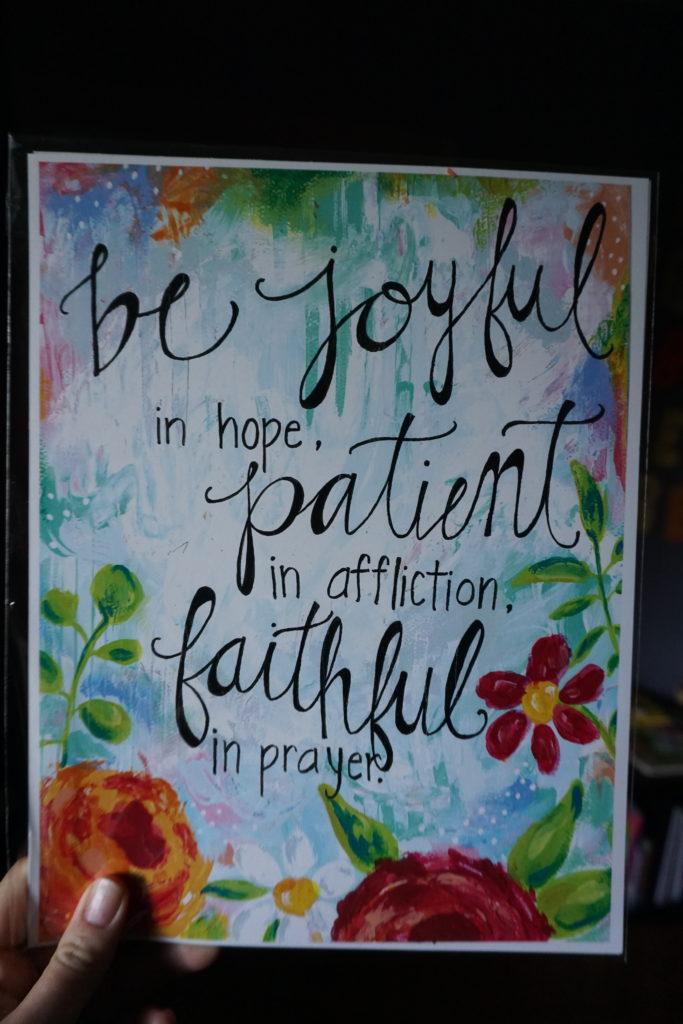 A couple things to remember:
DO NOT. UNDER ANY CIRCUMSTANCES, answer these questions with what would please someone else. Not your mother in law. Not your next houseguest. Not your blog readers. Not Joanna Gaines. Answer these questions in light of what makes you most comfortable, and those who are living in your home. If you have the task of being in charge of a house and making it into a home, you need to answer these questions from your own heart. If you go about making your house YOUR home, people will be comfortable in it. People will want to be in it. People won't care if they don't like the smell of your candles, because they will be so happy to be with someone who is comfortable and loving the atmosphere of their home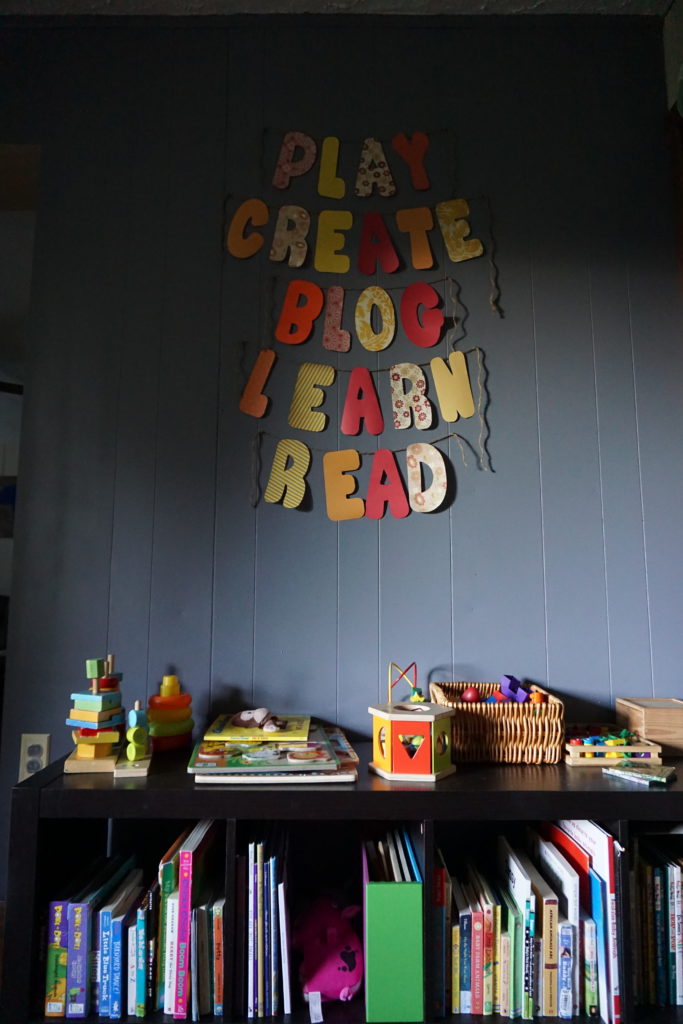 TAKE YOUR TIME. I have been married for over four years now, and I don't have any of this nailed down. In fact, now is when I'm just starting to think through each of these things. Your answers to the questions might change over time, and that's ok!
YOU MIGHT NEVER "GET THERE". Don't wait until you feel like your home is perfect to invite people in. I think we have this huge problem in America where we think everyone else has a perfect home, and therefore we must, too. It's not true. Most of the images you see on Pinterest or even online, everything else is pushed aside and it's only the frame of the picture that shows perfection. Have people over in the imperfection, and you will be amazed at how many doors (literally) that opens up.