I could not be more excited to share today's shop feature with you all!

The moment I laid eyes on a skirt from
Francis and Benedict
, I knew it was West African wax print fabric. Of course, that alone was enough to make me fall in love with these gorgeous skirts.
But then it got even better when I found out that Francis and Benedict does so much more than create gorgeous skirts. They also empower and equip skilled seamstresses in Togo, West Africa by providing them with dignified and sustainable employment.
Just in case you are new around here, I wanted to back up and tell a little bit of my story. I spent 16 years of my life in West Africa as a missionary kid. Although I have now lived in the States for almost 8 years, I think I will always consider Africa home.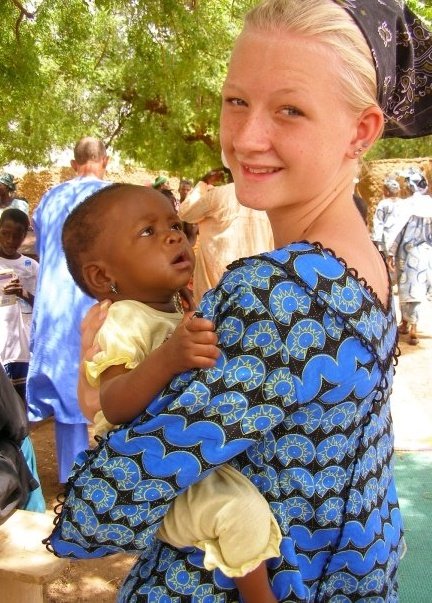 I have recently taken a step back from blogging and re-evaluated where my time and my priorities need to be. I have said it before, but I will say it again. I will NEVER promote or advertise a company that I cannot 100% get behind.
This a company that I would gladly shout from the rooftops. But I'll let Katie, the founder and CEO tell us some more:
In the months following my first-ever and extremely impactful trip to Togo, I decided to launch 
Francis
 + 
Benedict
. I have known our in-country partners (
Francis
 and 
Benedict
 Avoyi) for over five years and I find it is a daily joy to partner with them on this adventure. I describes myself as a Jesus-needing mama of 5 (soon to be 6 in a few months), and proud wife to Josh- my first love and Campus Pastor at Seacoast Church in Charleston, SC. I desire to use my life to replicate the love that God has shown me personally, to my family, to my community and to the world.
About 

Francis

 + 

Benedict

–
Founded in Togo, West Africa in January of 2016, 
Francis
 + 
Benedict
 is a non-profit clothing company that exists to empower women and equip local leaders to continue to serve those trapped in poverty. We sell our beautiful handmade clothing in the American market and return the profits back to Togo to sustain these efforts. The shop in Togo employees 8 seamstresses, most of whom are widows or the sole providers for their family.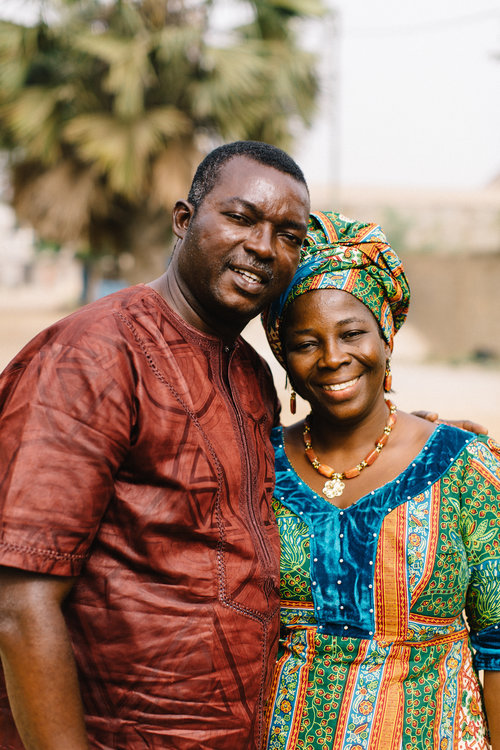 The name 
Francis
 + 
Benedict
 comes from our two in-country directors: Pastor 
Francis
Avoyi and his amazing wife 
Benedict
. This couple has been serving their home country of Togo and positively impacting all of West Africa for over 20 years. They have personally sacrificed to help sustain orphanages, church plants, and have been the only support + shelter to countless widows and street children for years. This business is a God dream for them and our goal is not only to employ seamstresses, but to continue to resource the important work that they are doing in Togo.
Skirts
Each skirt is handmade and marries American style with West African wax print textiles. There are three types of skirts- maxi, midi and mini and each skirt is sorted into several different collections named after each of the nine seamstresses.
Maxi: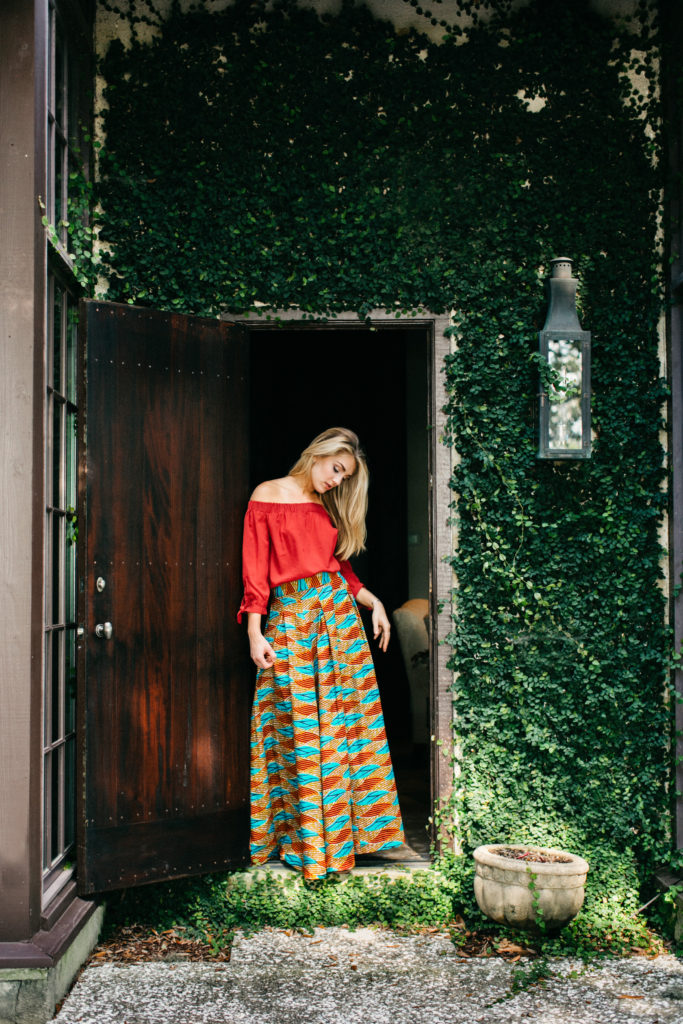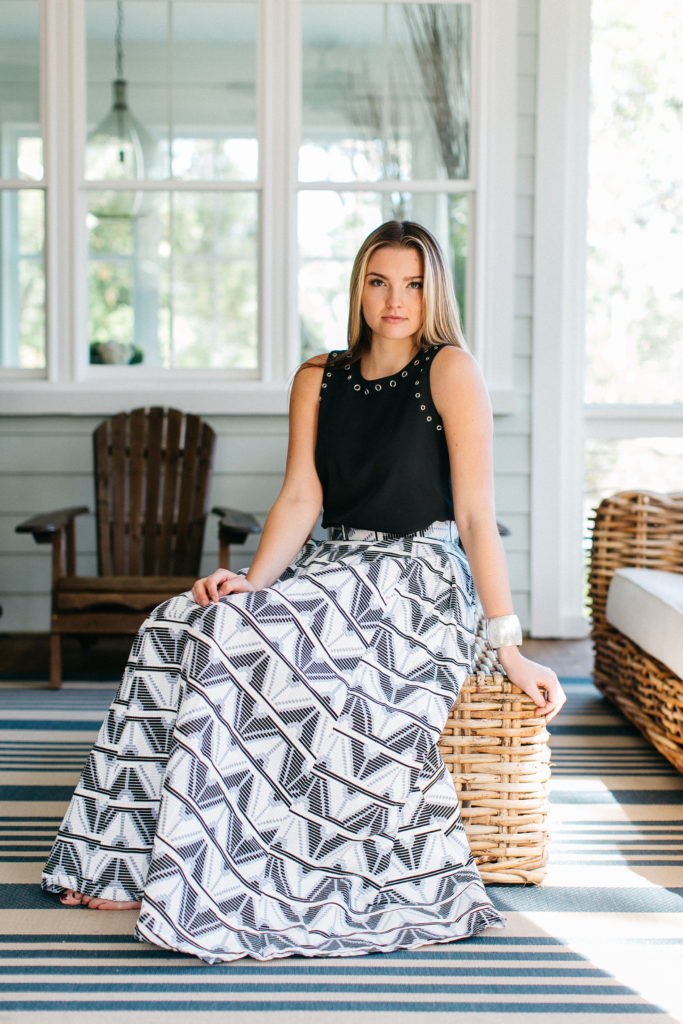 Francis and Benedict was kind enough to send me one of their skirts, and I chose the
Mono River Maxi 
for myself. I ordered a small, but it ran a little big for me, and I should have ordered an extra small. The skirt was made and shipped within 10 days of my order! I will also mention here that I would not normally spend this much on a skirt, but when I consider the fact that the cloth was made overseas, the skirts sewn overseas by some amazing Togolese women and that there are no retail stores that could sell something like this- I'm a HUGE fan of that price!
Theo took some shots of me wearing my gorgeous maxi..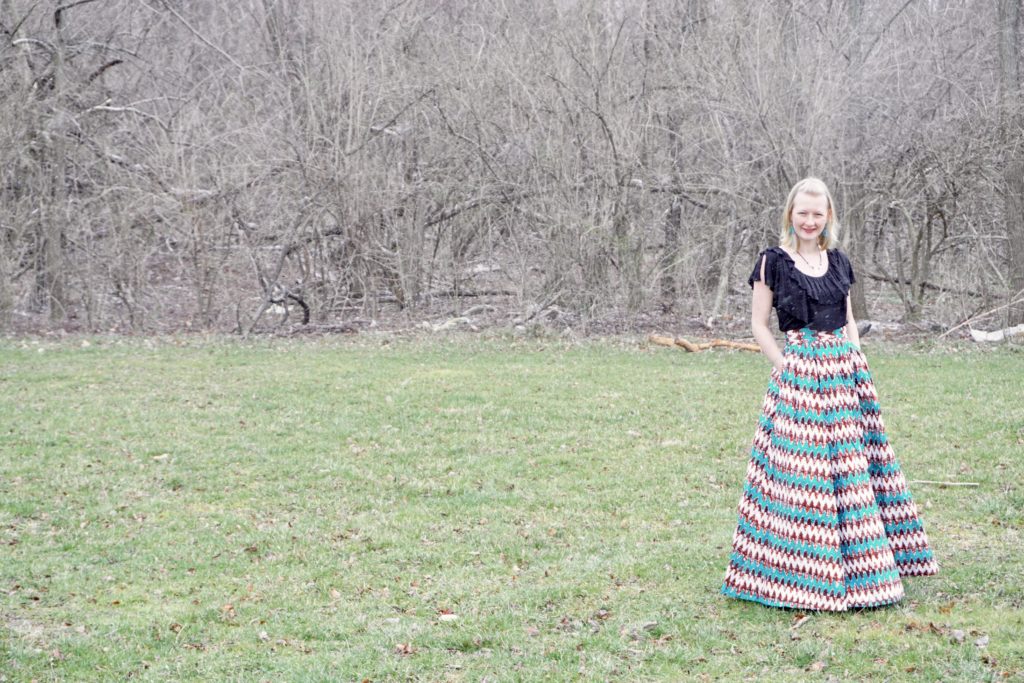 POCKETS.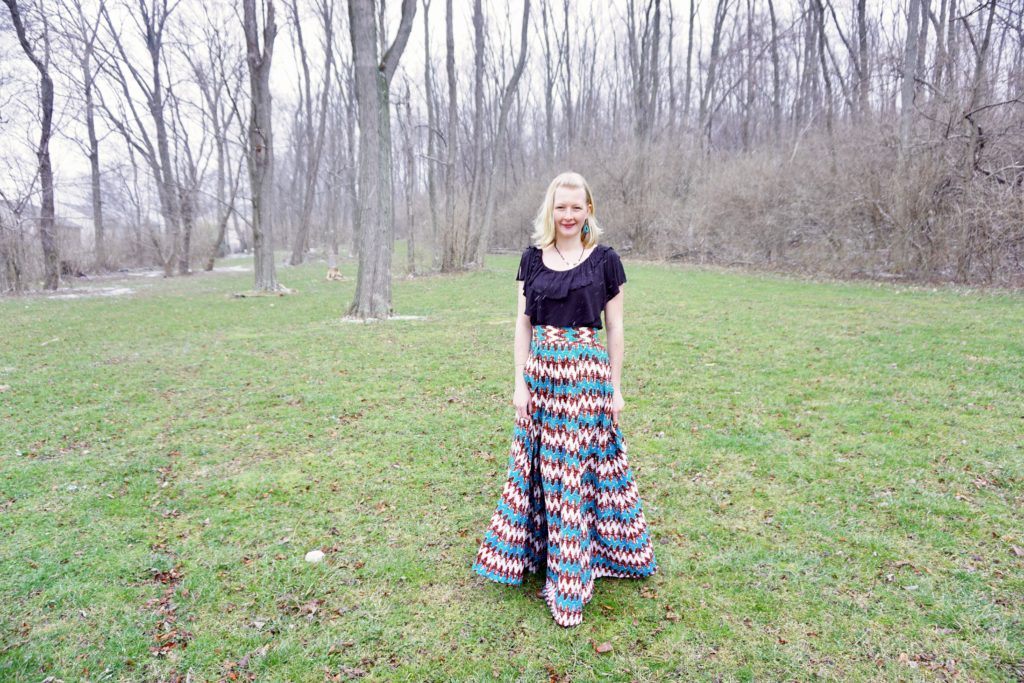 I made sure to wear my Africa necklace, too.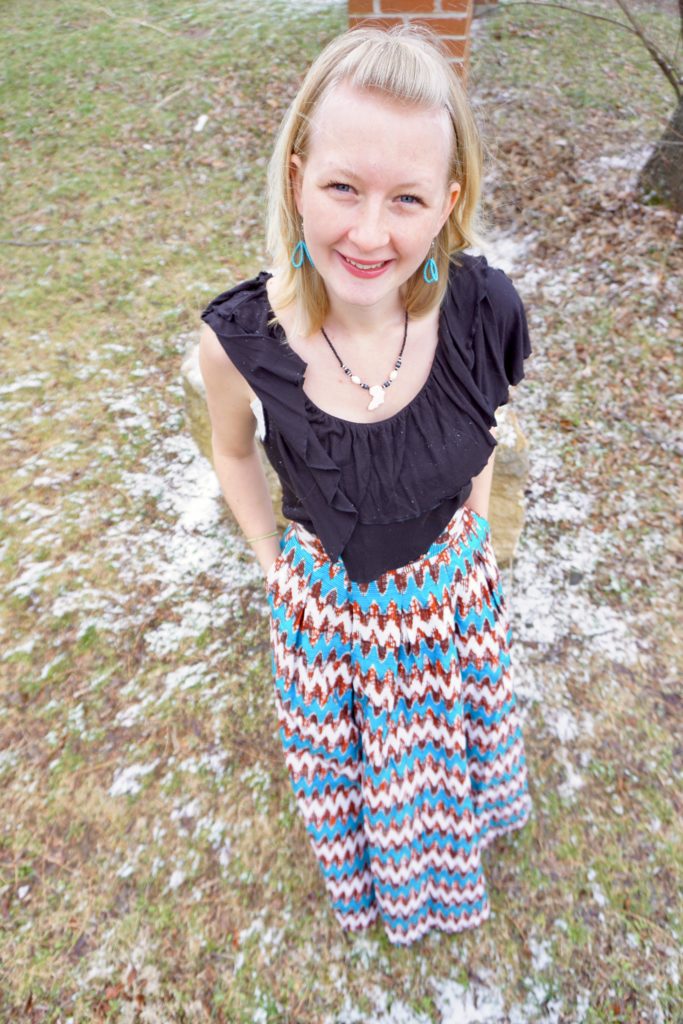 Yes, yes it was 27 and snowing when I took these pictures. SO COLD.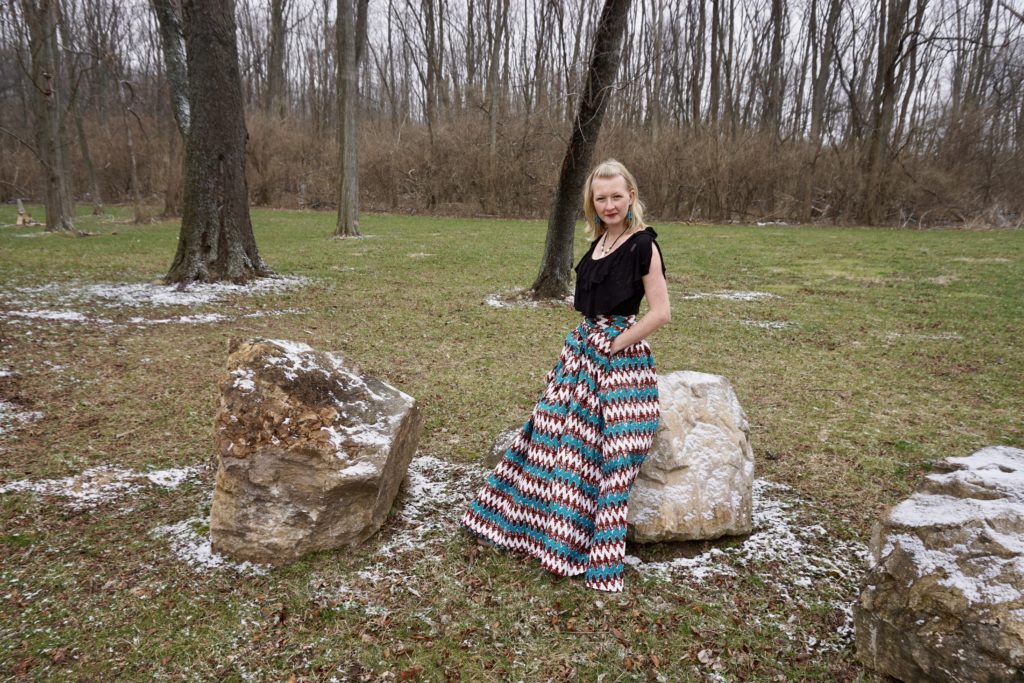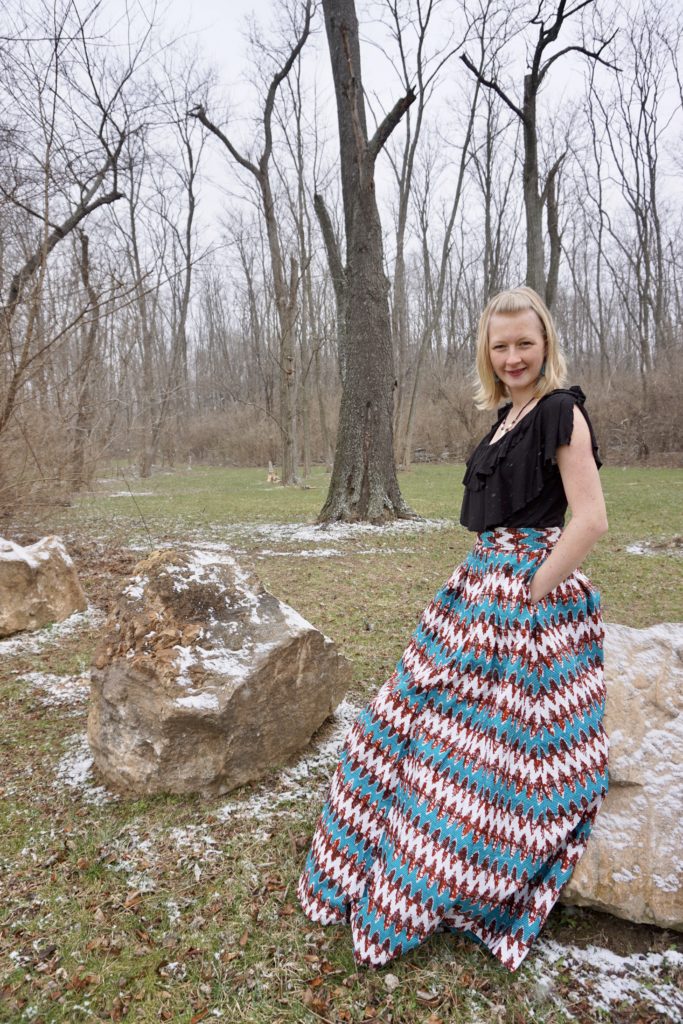 Ok, enough pictures of OTHER people in the skirts, let me tell you how to get your hands on your own skirt!!!
Website:
Instagram:
@francisandbenedict
Facebook:
Email:
And the best news yet…!!!! I have an exclusive discount code to the shop! You can use GM10 for 10% OFF your purchase!!!
Today happens to be Monday, March 6th which means that Francis and Benedict just launched a brand new collection: The Juliette Collection! Be sure to follow them and check out the new collection. I would LOVE to see your gorgeous skirts on you when you get one!!!