March started out with some very sick kids, but has continued to get better and better! Yesterday was such a gorgeous day and I'm finally convinced that Spring has arrived! It wasn't even that harsh of a winter here in Ohio, but I'm still so glad to see it go!
I have been trying to do fun little activities with Tera every day. If you saw my blog post on the "preschool" curriculum I chose, you will get an idea of what I've been trying to do.
Well, this one was a total fail.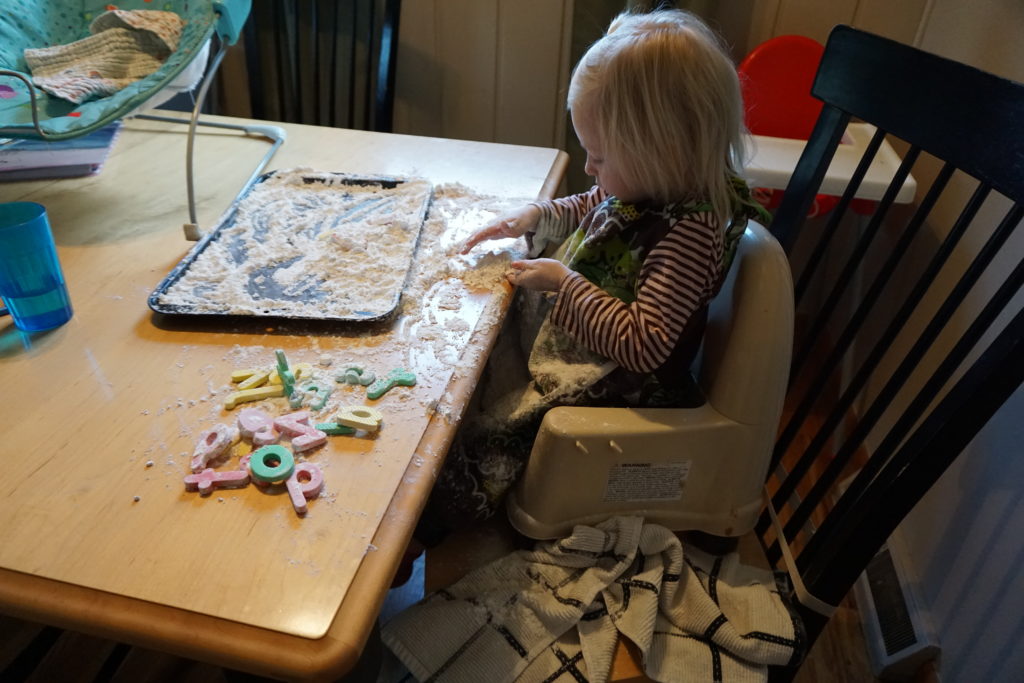 I mean…she had fun. She was occupied for at least an hour. So maybe not a total fail, right?
Maybe the theme of this month should be #momfail? I mean…is this even safe? I don't know. But they had a blast doing it (just look at Tera's face!), so it's a win for me.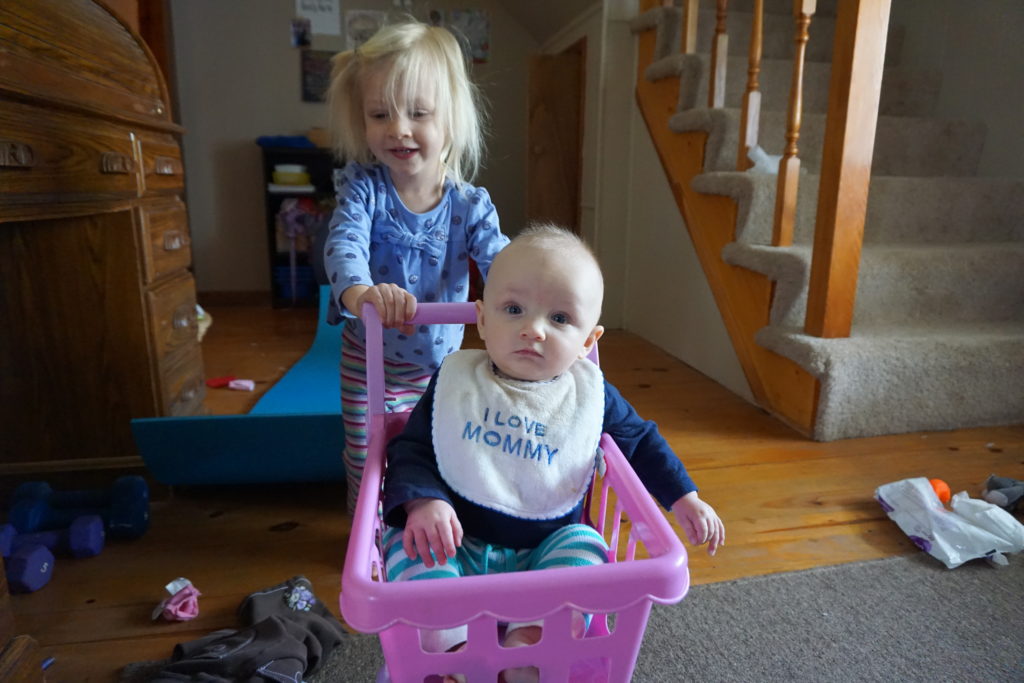 We sure do love when Daddy gets home! An 8 hour day sure is shorter than a 24 hour shift, but we are always glad to have him home at the end of those 8 hours!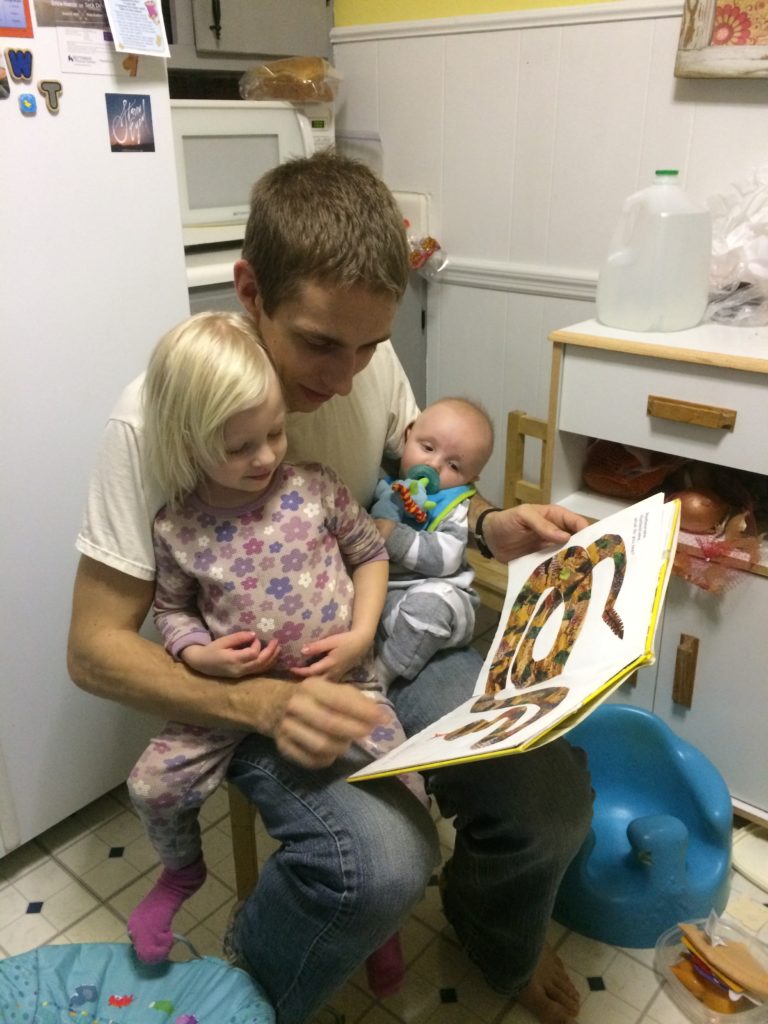 This is Theo's binder of notes from the first 5 weeks of the police academy. All of those are handwritten. It's an insane amount of work and we are missing Theo being around more often, but we are so proud of him and all the hard work he is putting into the academy.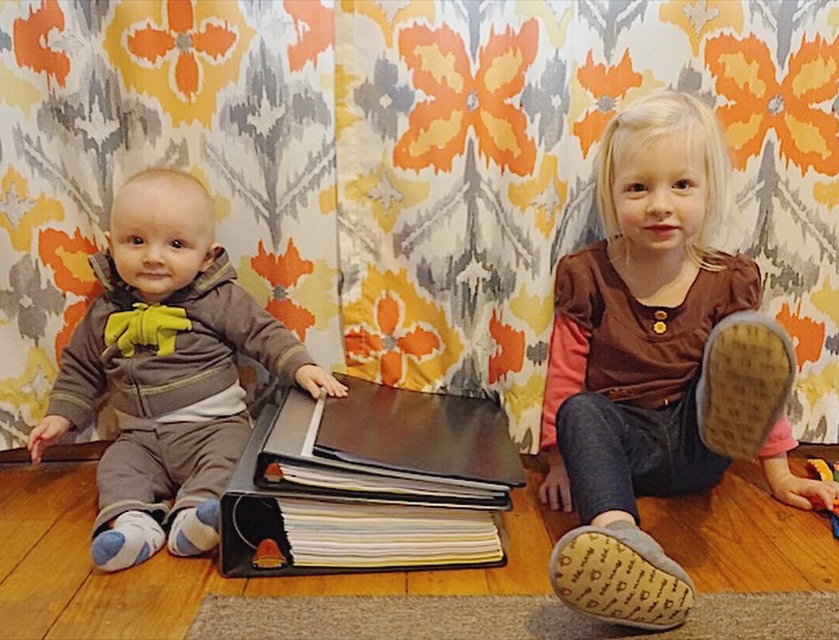 I was able to get out of the house and go to my Dayton Mom's Blog contributor party. We had a blast painting wine glasses and just hanging out and having adult conversations. I also got some pretty cool swag like this shirt and the Ohio necklace!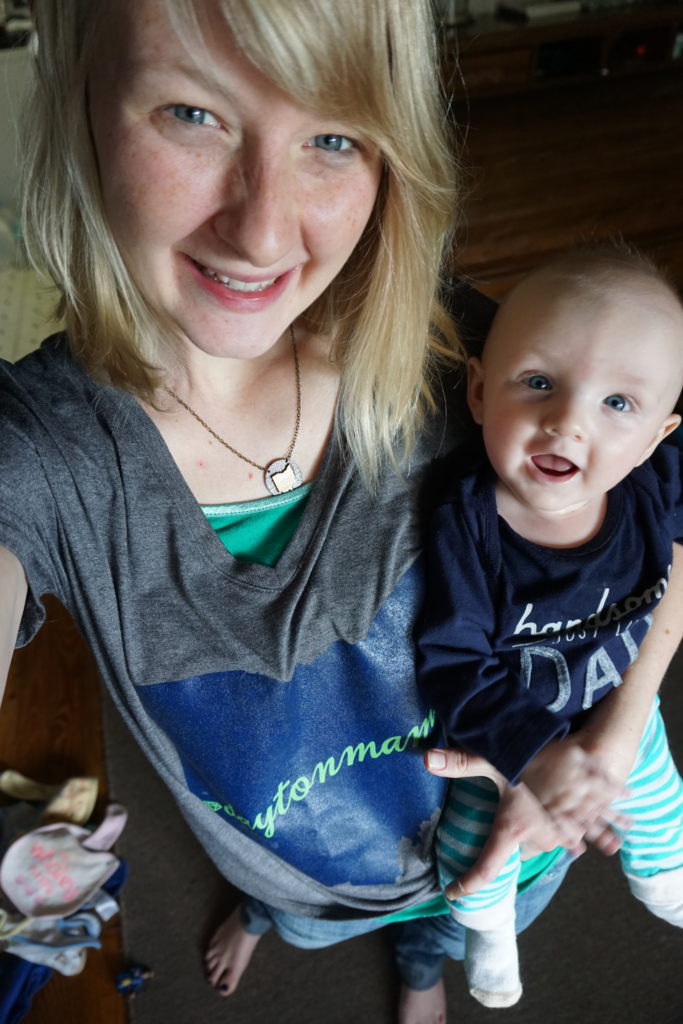 Also blog related, I received this GORGEOUS skirt from Francis and Benedict and asked Theo to take some pictures for me in it. What you can't see in this picture is that it was below 30 and snowing! Ah!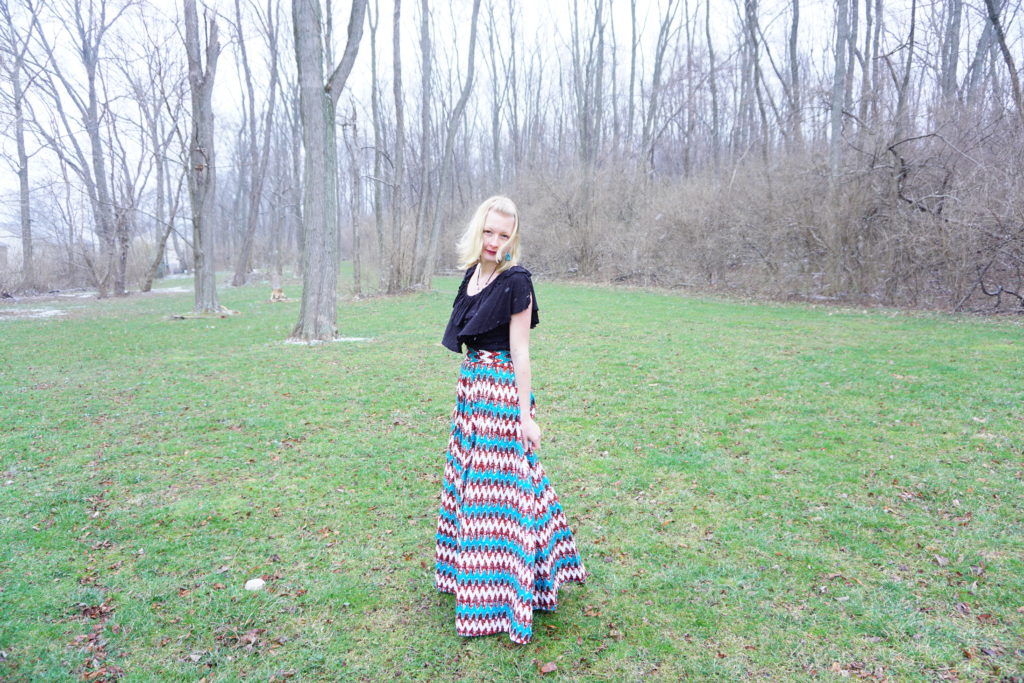 And then the very next day it was in the 60s and sunny. Welcome to Ohio. We took advantage of the weather and went hiking at our local state park. We overestimated the daylight hours and underestimated our speed, and we made it out just in the nick of time for sunset.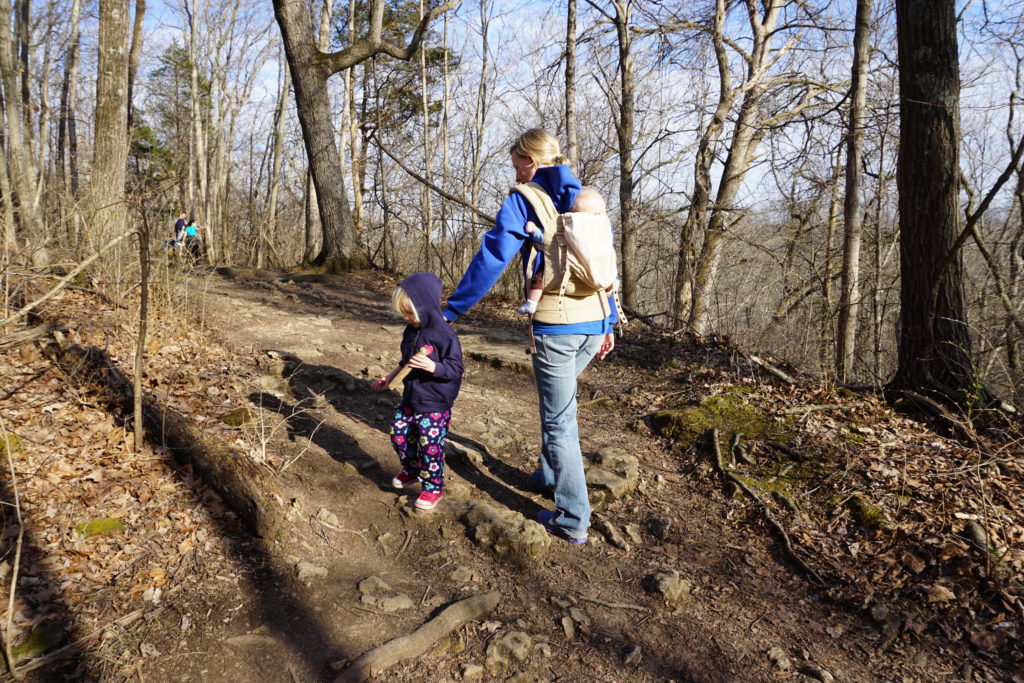 My two sweet things.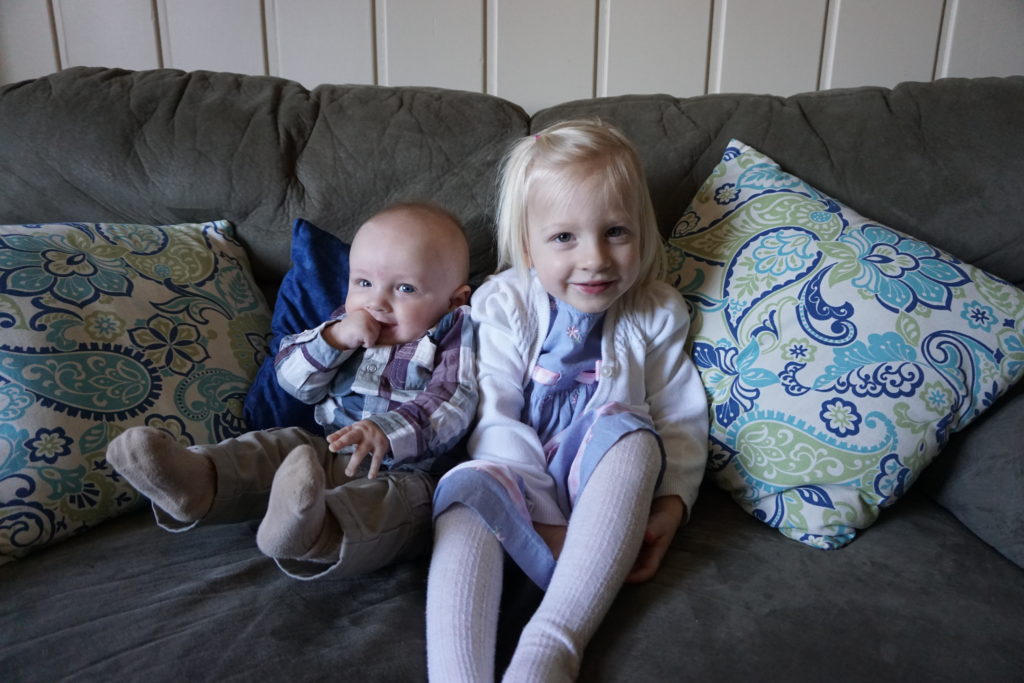 This picture is just cracking me up! She actually didn't push him, but it sure looks like it!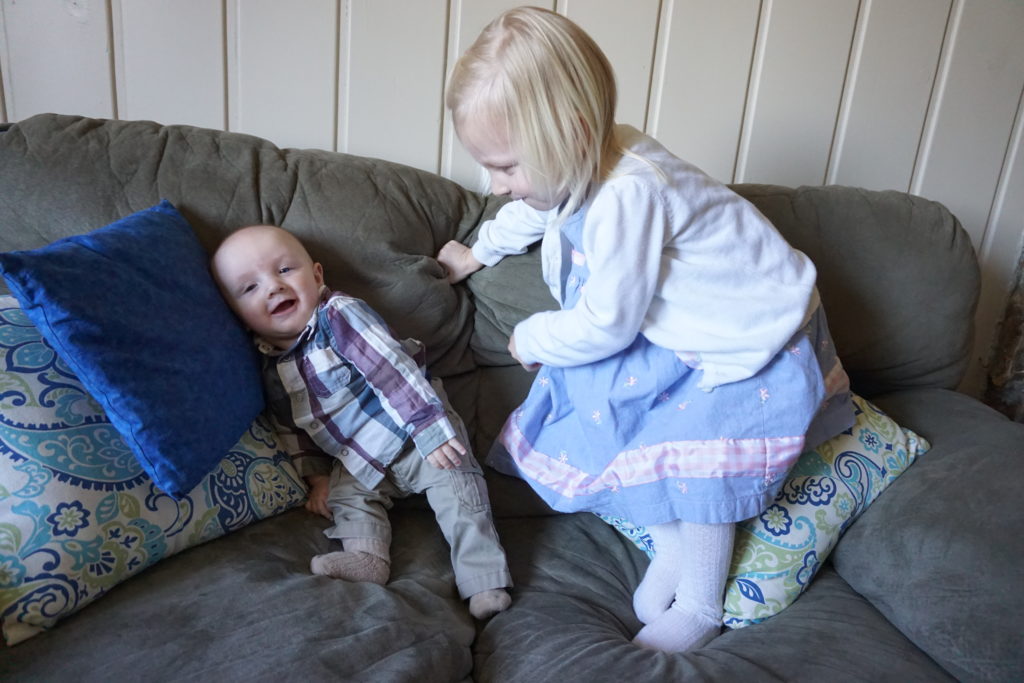 Tera is LOVING reading and is so excited to begin to identify some of the letters. She knows A, B, C and T. I'm just so proud of her!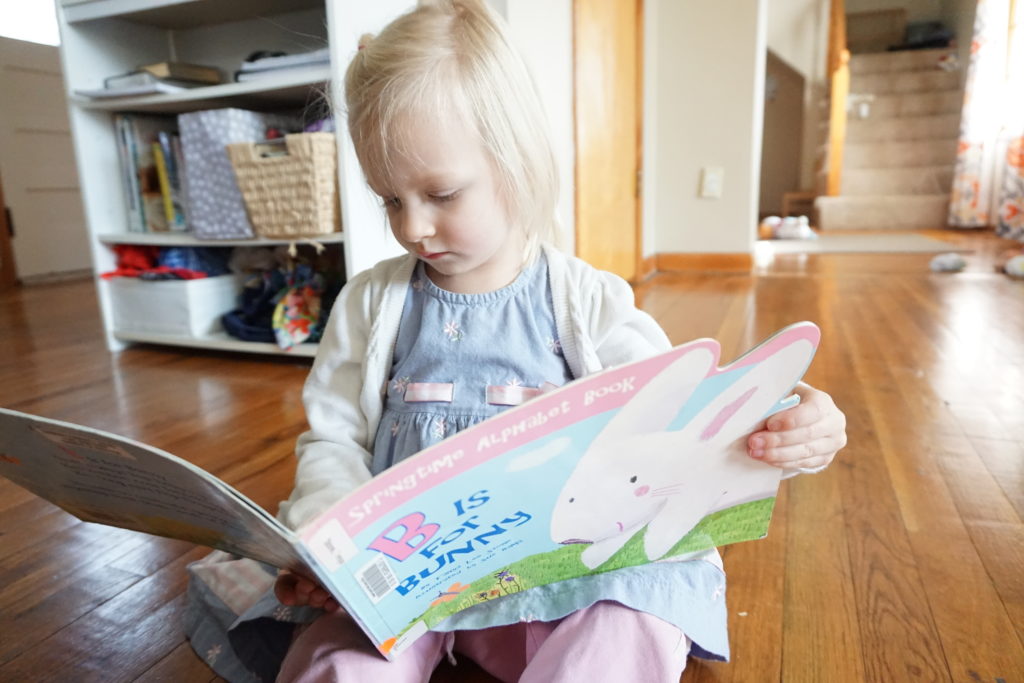 But of course, she still loves to be read to. From the same book. Over and over and over again.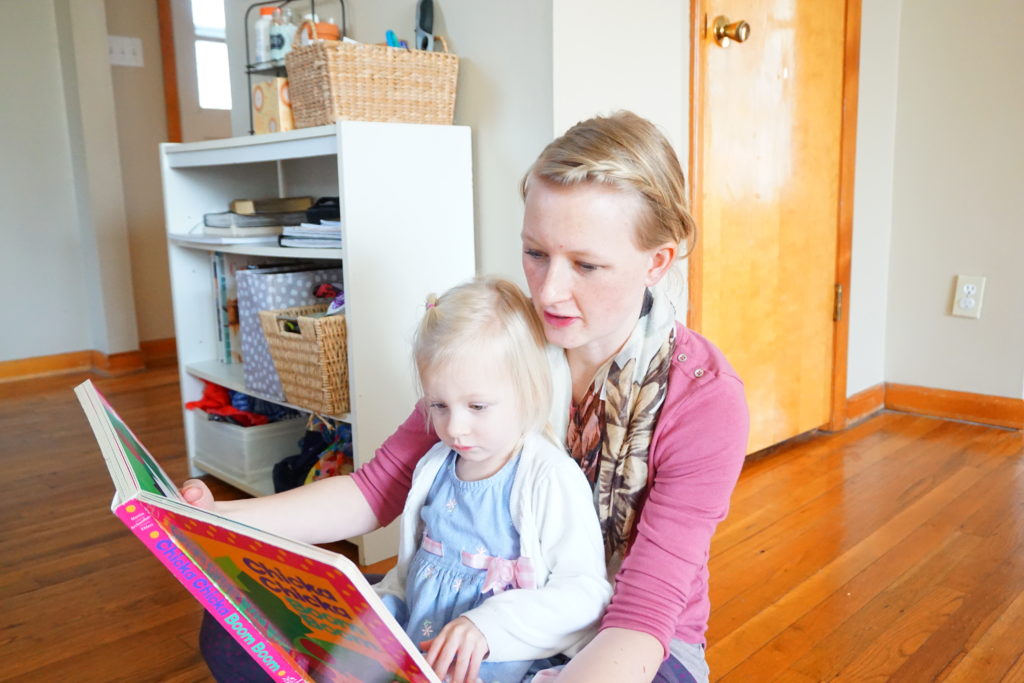 Getting back outside has been a theme of March! Oh, we LOVE the outdoors and every winter we ask ourselves why we live in Ohio. WHY? And then every spring, summer and fall we remind ourselves how GORGEOUS the seasons here are.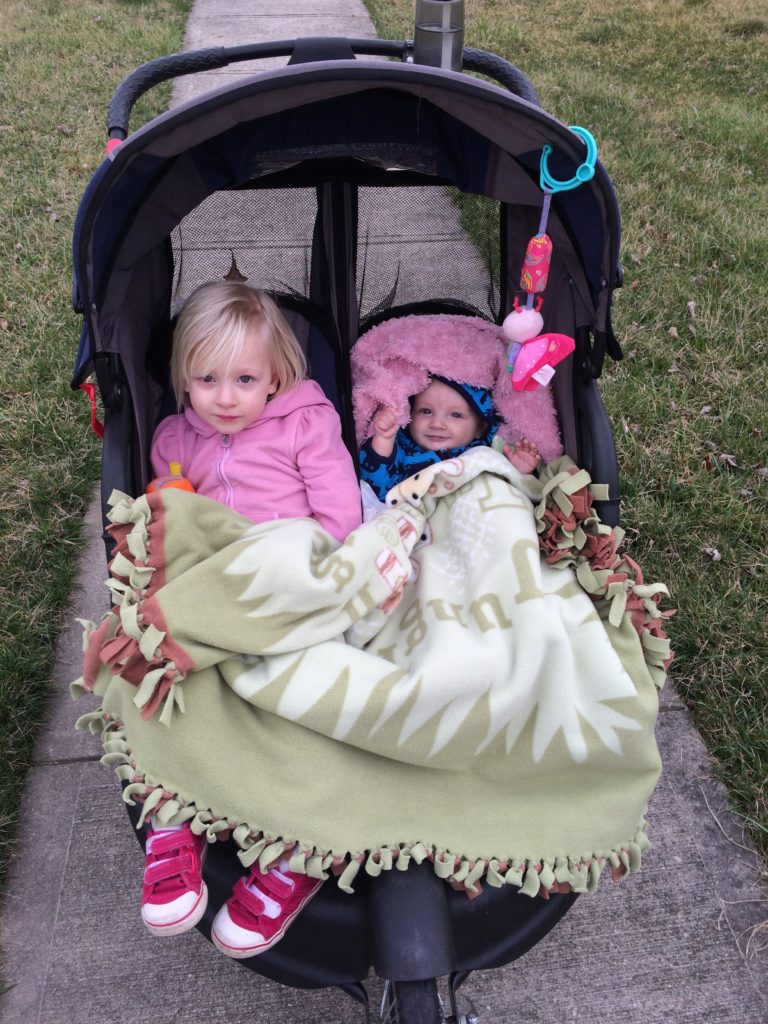 King Kiah turned five months old this month! He is such a sweet little cutie! We love him so!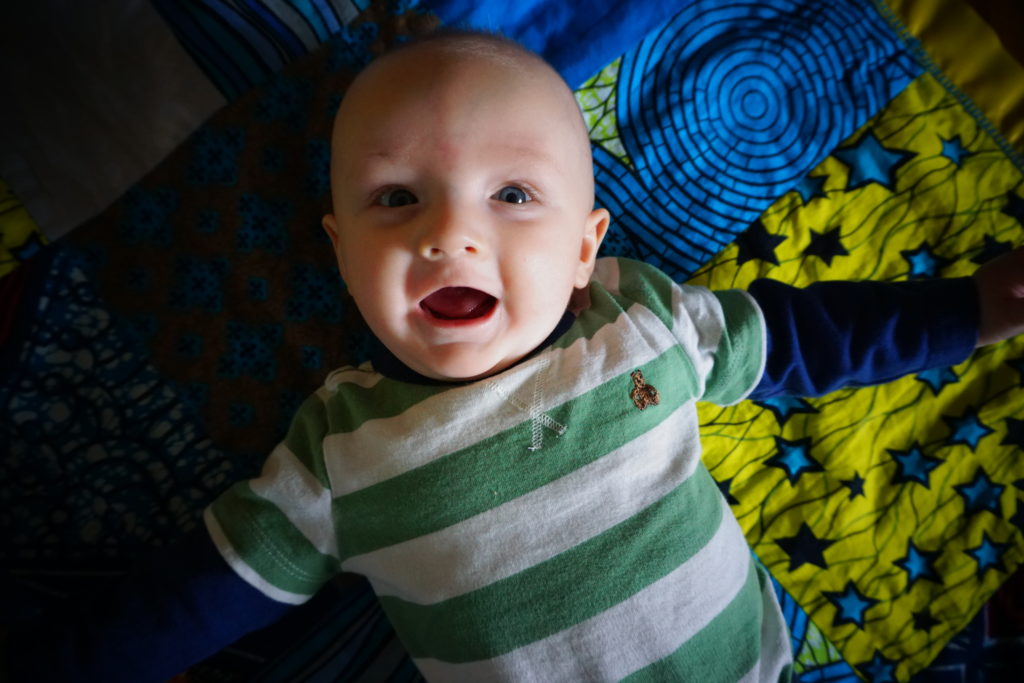 Meanwhile, Tera is keeping us all entertained and on our toes!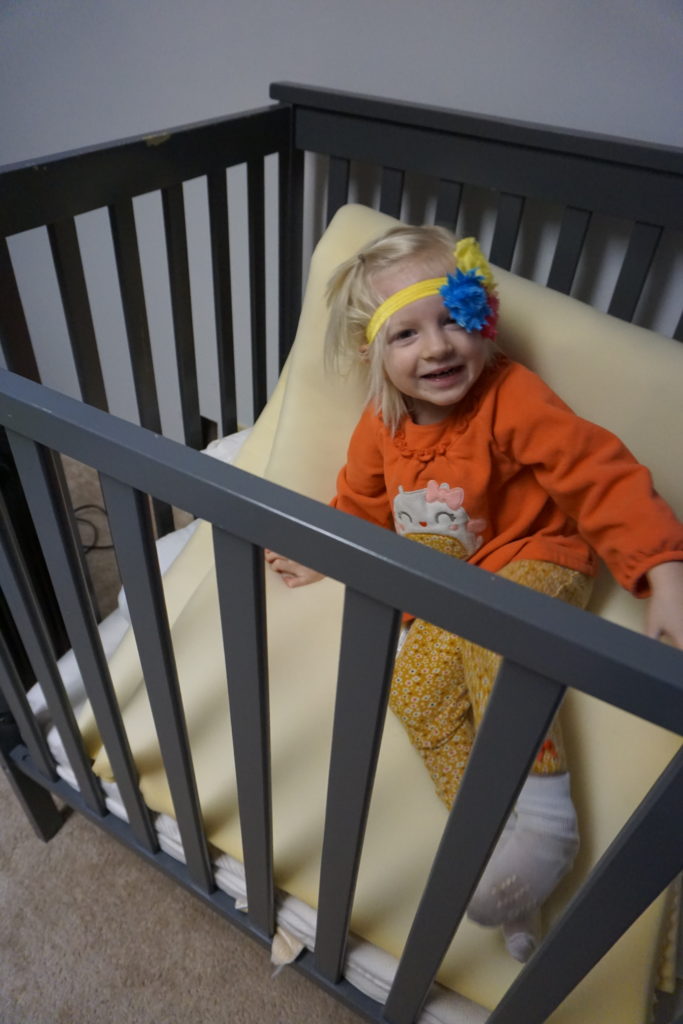 On Sunday, March 12th, Ella Male, Theo's Grandmother, passed away. She ended her battle with Alzheimer's and was reunited with her husband, who died just 66 days before her. But more than that, she finished the race and I cannot imagine the joy she had when she entered heavens gates.
Theo wasn't able to get off work, but I took the kids and went to the funeral. It was quite the adventure, including driving home the next day in a huge snowstorm with horrible road conditions.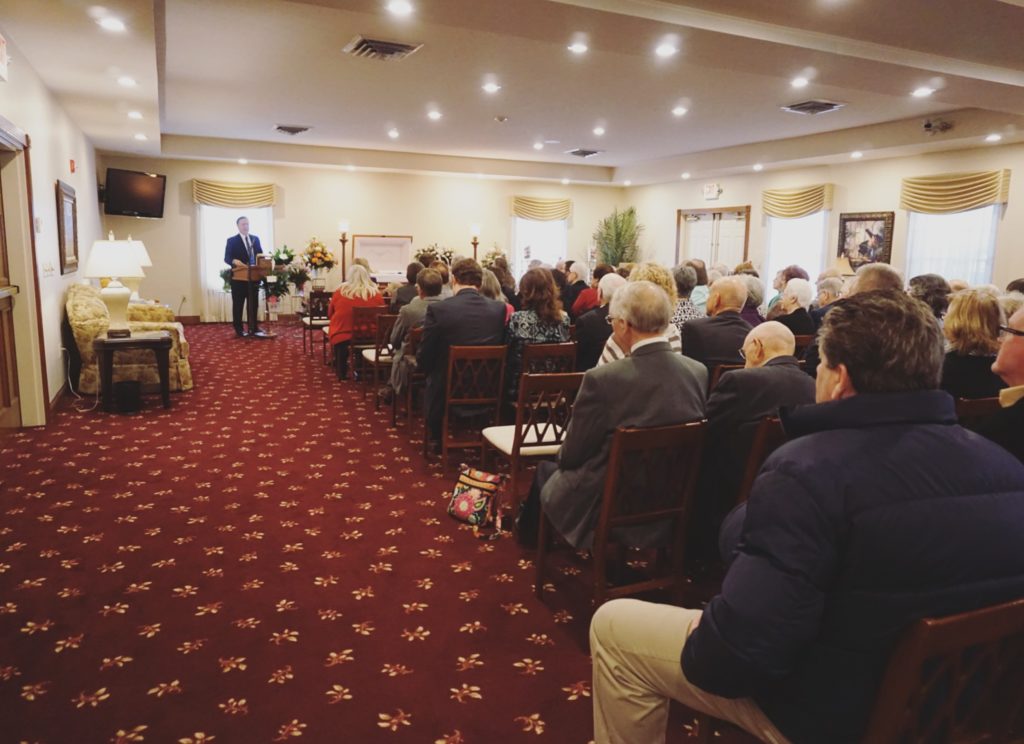 My MIL fell and injured her knee the morning of the funeral. She was alright, but wasn't able to bear weight on it, and since the day involved a lot of activity, she was most comfortable in a wheelchair. Kiah enjoyed his free ride!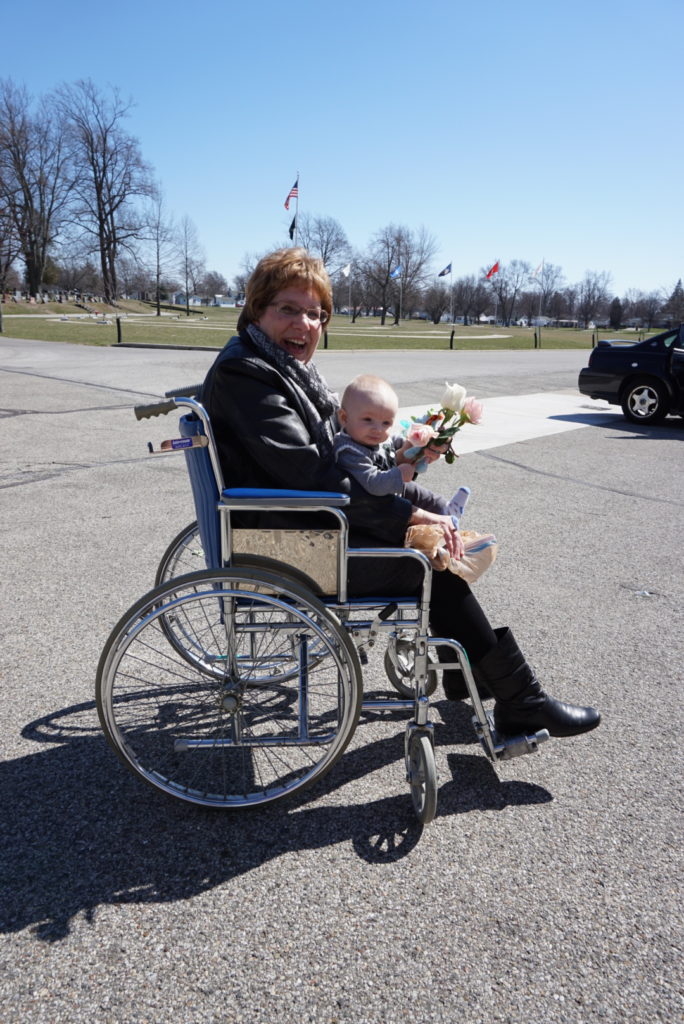 In fact, all the cousins got a kick out of seeing Grandma in a wheelchair. I don't think anyone has ever seen her sit down for more than 20 minutes at a time…she is an incredible woman who is always doing something for someone!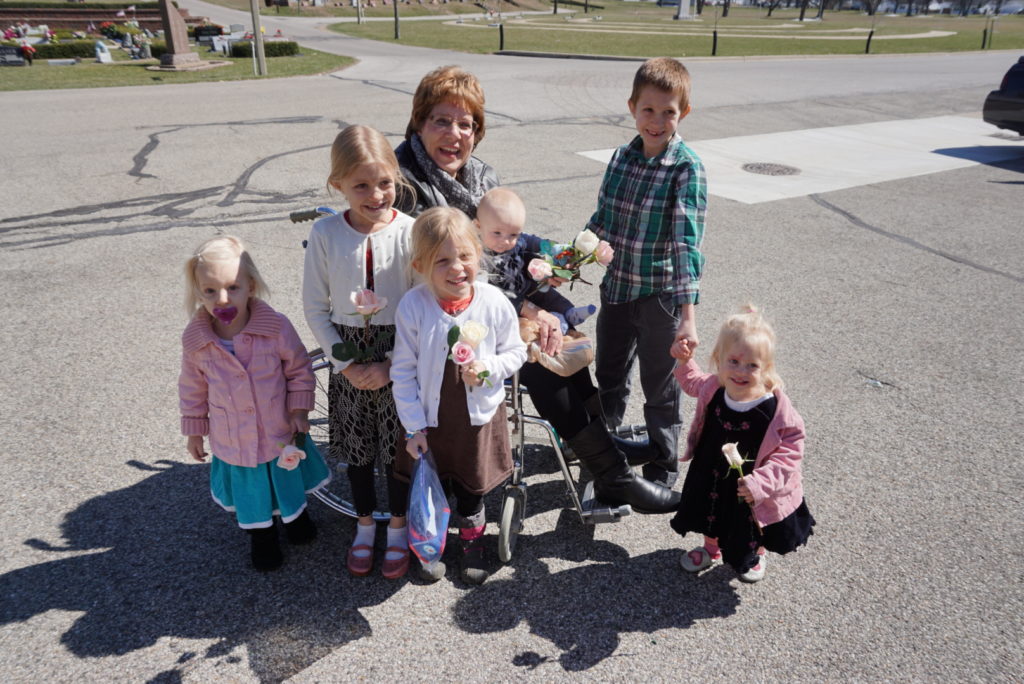 Theo also celebrated his 26th birthday this month! Thanks to some dear friends at church who watched our kids, we were able to go on a date night! We headed to Scene 75 and waited in line for these go karts pretty much our entire date night. Lol. It was still fun, though!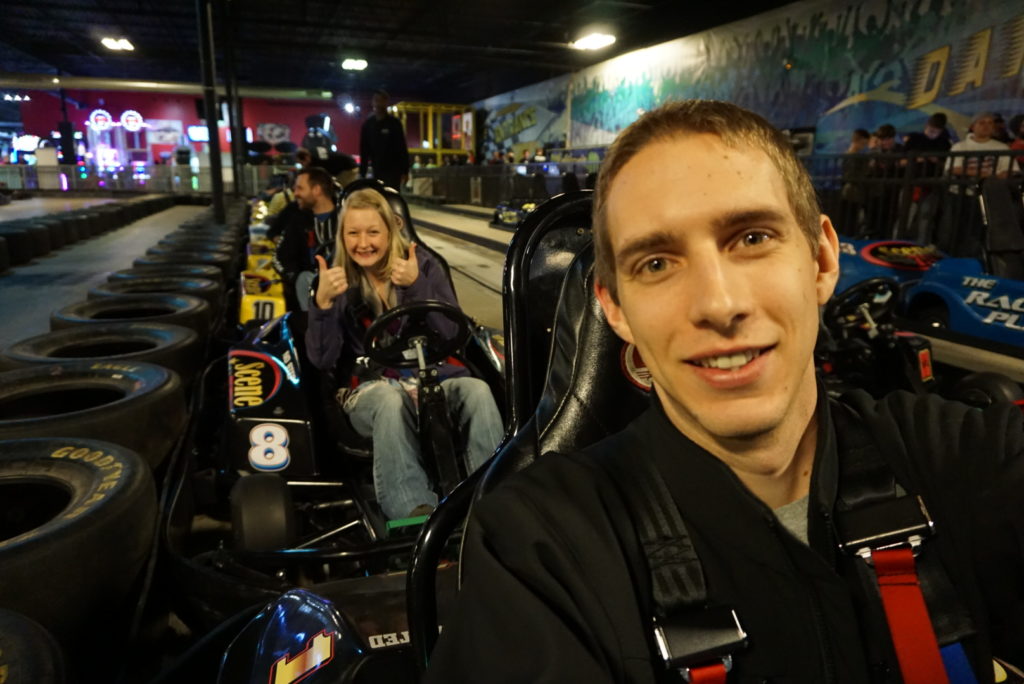 We walked around Dayton a little bit and then ordered some Thai takeout to eat at home after we put the kids to bed.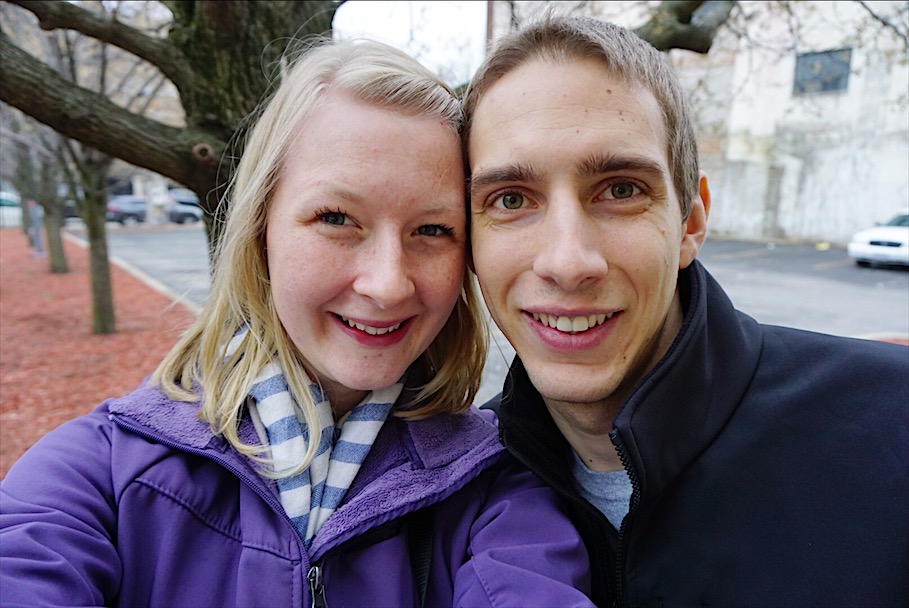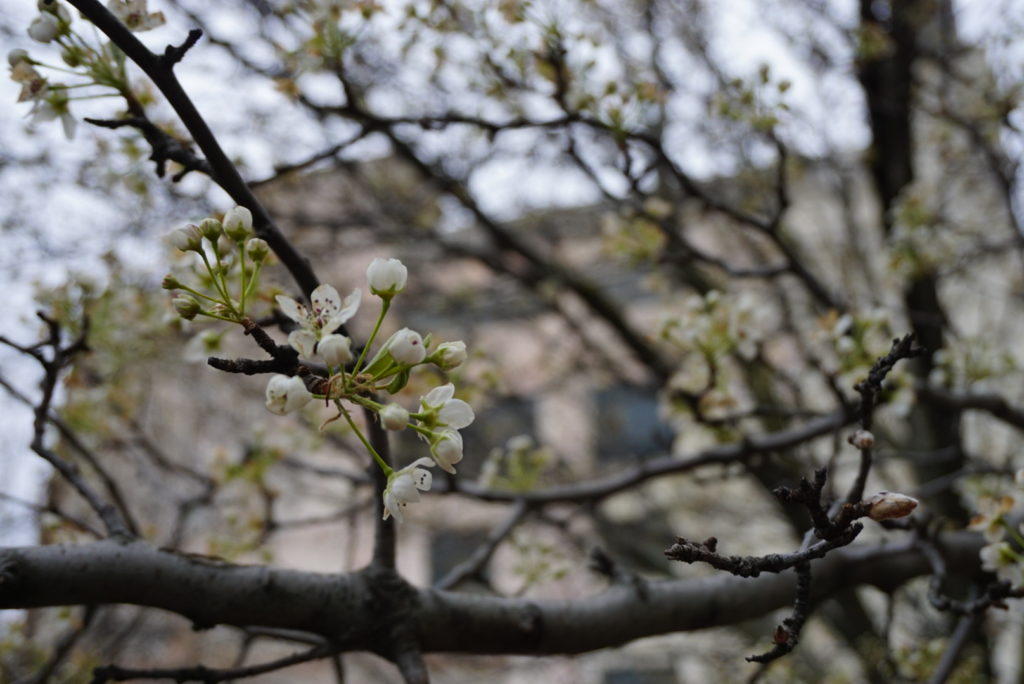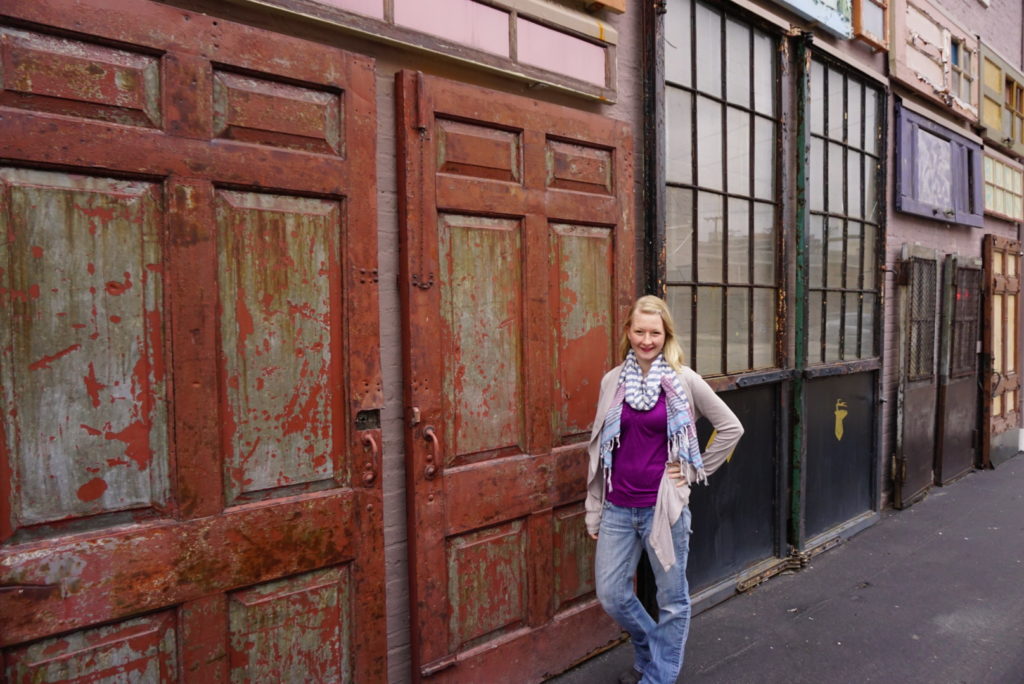 After some encouragement from friends, I'm really working on taking better pictures with my camera. It has only taken me a year and a half to take it off manual and start trying some new settings. I'm still a total amateur, but I really want to keep learning and practicing!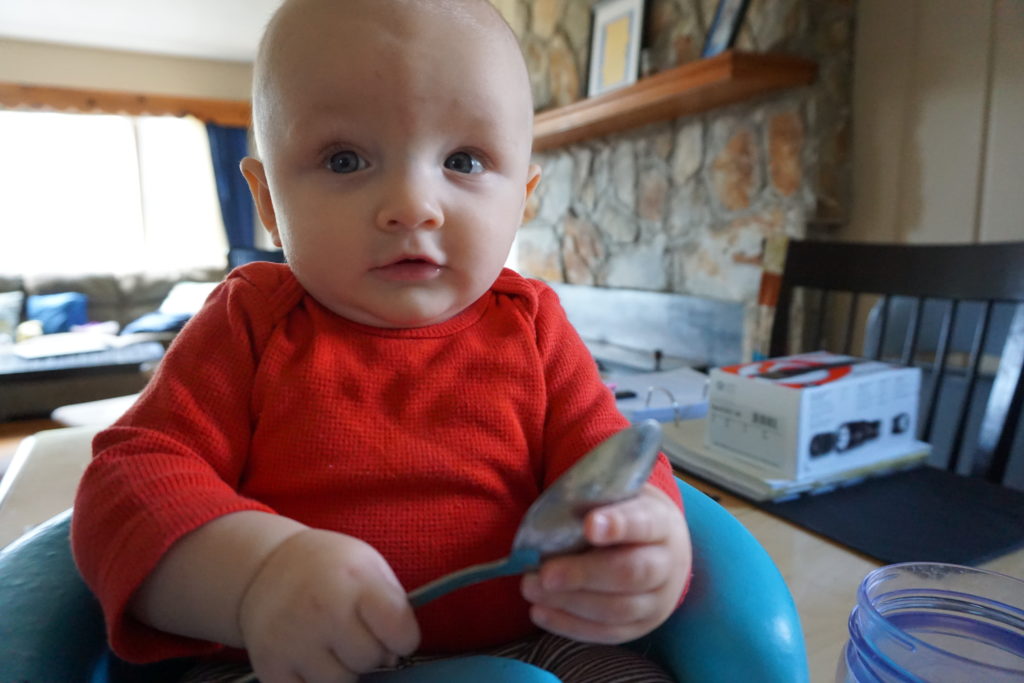 Tera is officially potty trained and we are in undies all the time except nap and bedtime! As a reward for going in the potty, we have taken her to the dollar store once or twice and let her pick out four or five things. This play dough pack of four was the best $1 investment EVER.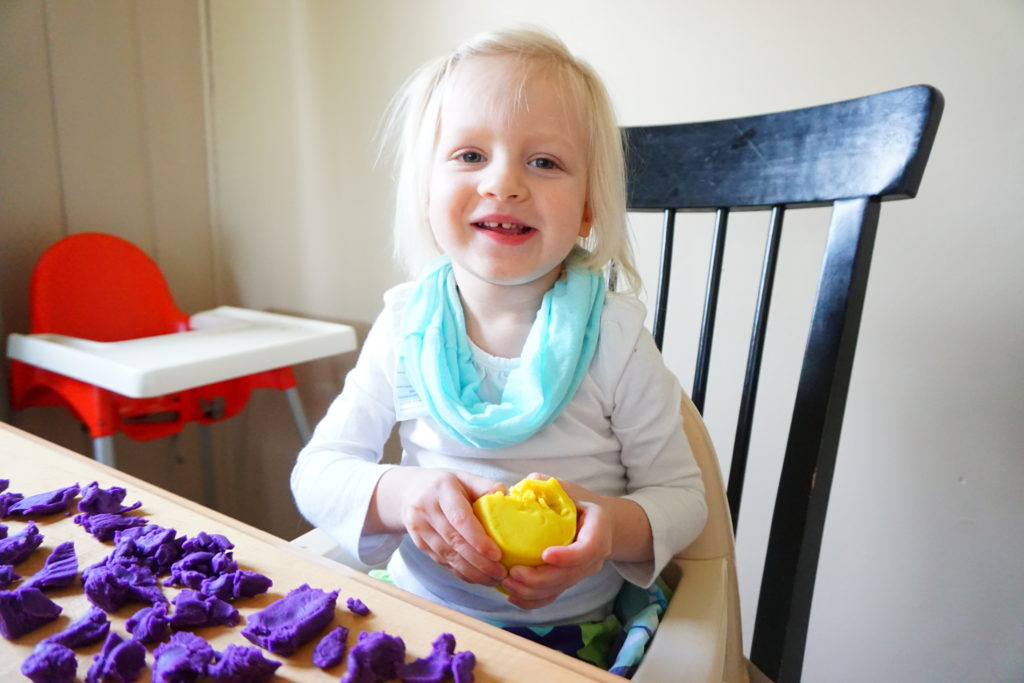 Just look at that face!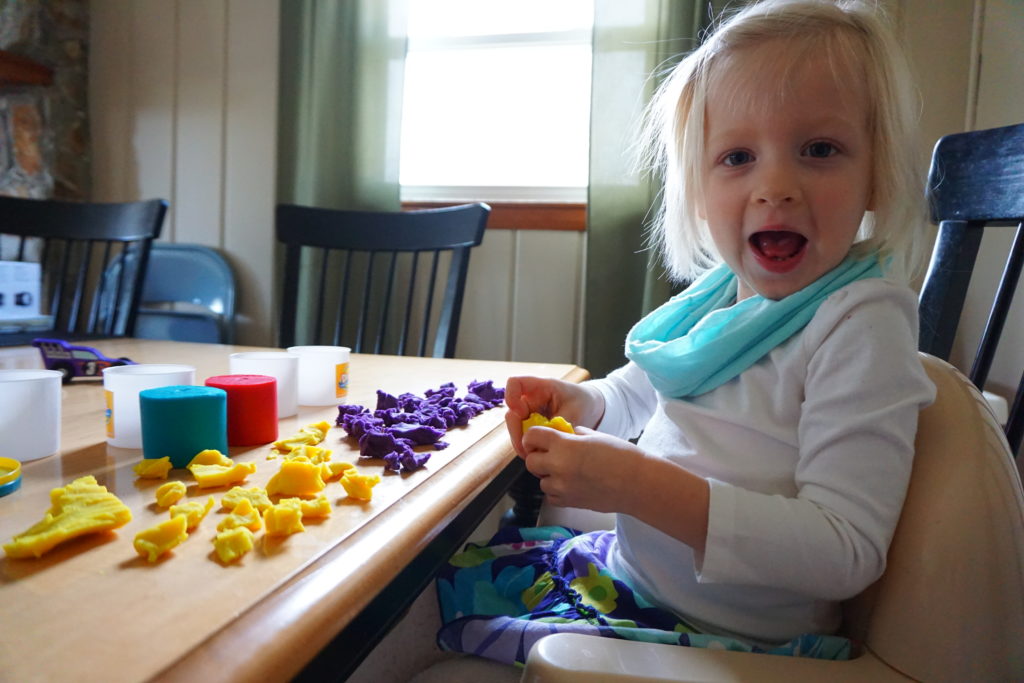 Tera decided to decorate Kiah's bouncy seat with a plethora of stickers.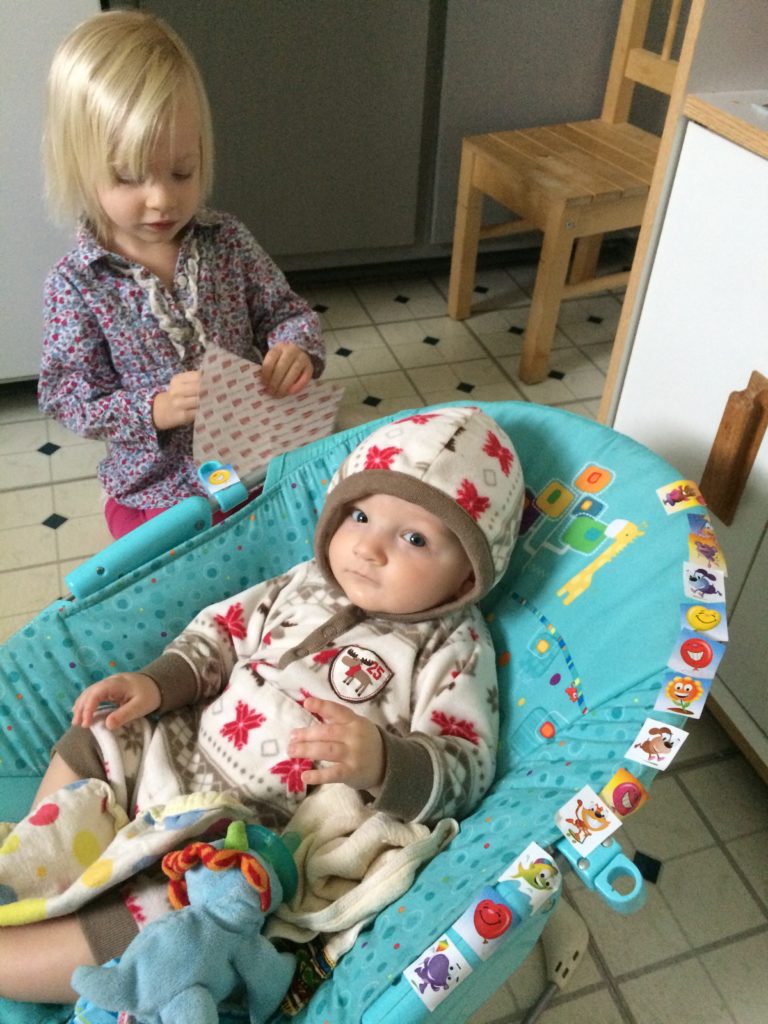 And she has entered the stage of insisting on wearing all the combination of strange outfits.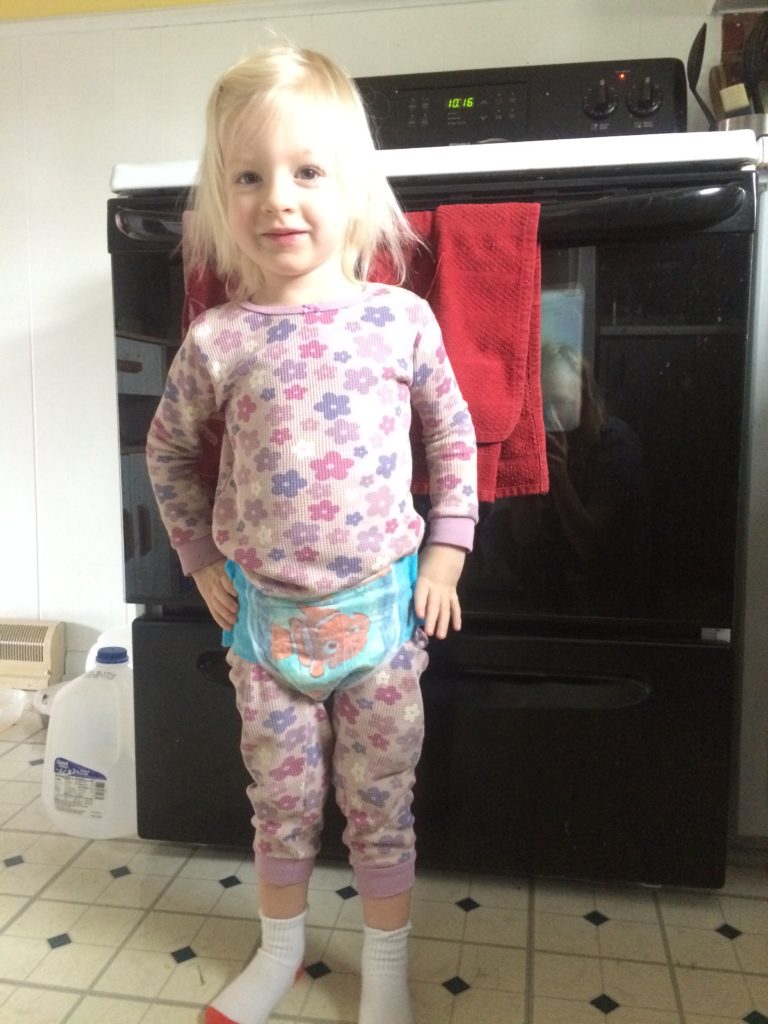 I had a playdate at the park with some of my friends! We each have two year olds, and we each have little boys, too. We laid all three out on a blanket at the park and all the girls between the ages of 6-12 COULD NOT STAY AWAY. Haha! We had to pick them up after a while because they were attracting so much attention (and being blinded by the sun). Kiah is 5 months, Crosby is 6 months and Zeke is 3 months!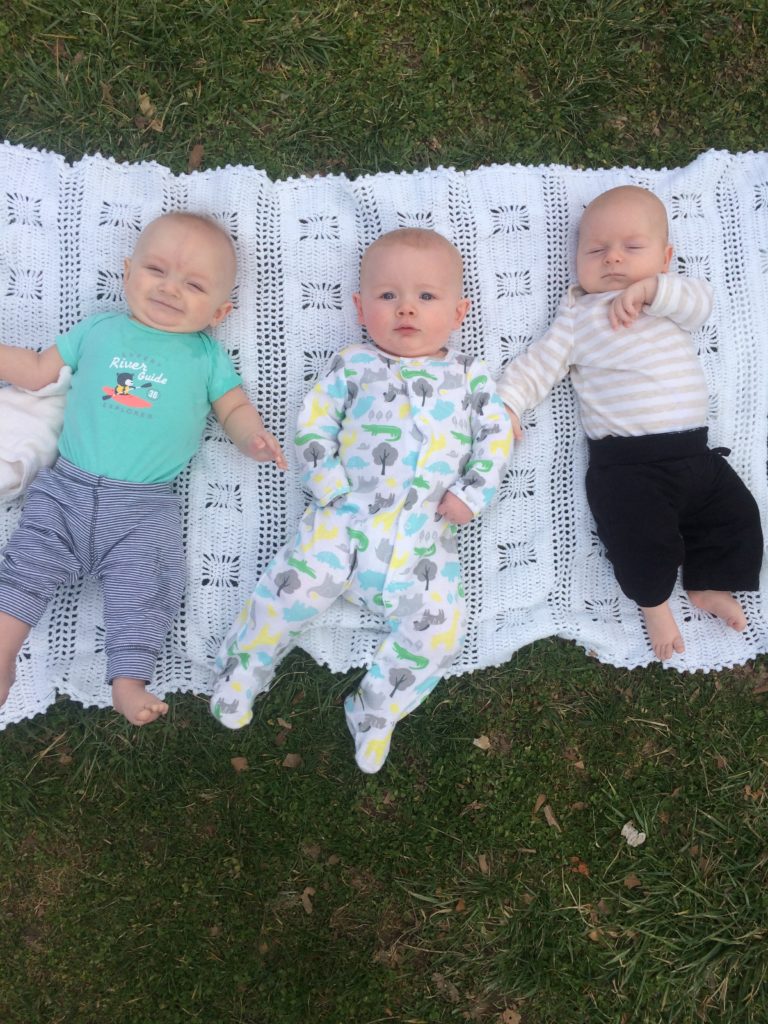 This last weekend of March was absolutely insane and it makes me exhausted just thinking about it. First, we headed 3 hours North to enjoy a one-night stay at Castaway Bay (full blog post coming on Monday!). It was an absolute BLAST and we cannot wait to go back again!!!
Then, we headed another two hours North to my brother and sister in laws baby shower! They are having twin boys and the shower was African animal themed. It was adorable and so fun to be there!
Opening gifts. With Tera's help, of course. She was so funny because she would tell Uncle Dan exactly what everything was. And the funniest part was that Uncle Dan didn't actually know prior to her telling him! It was so sweet!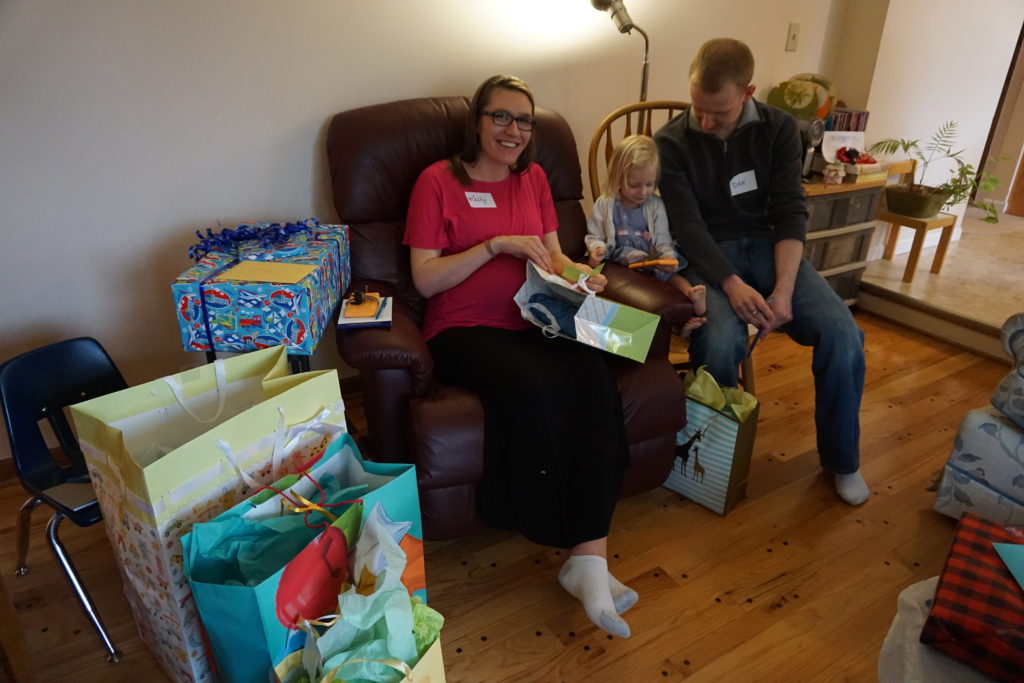 How fabulous does Kelly look?? I mean…32 weeks pregnant with TWO boys? She's rocking it (although I know she's feeling it!).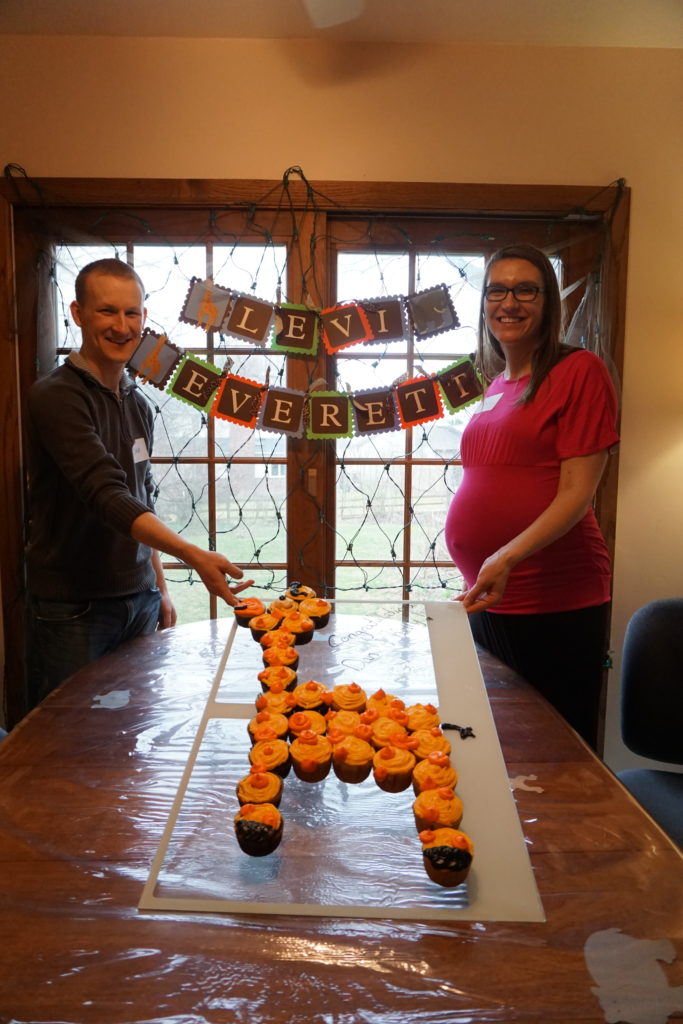 I'm SO glad I was able to be there!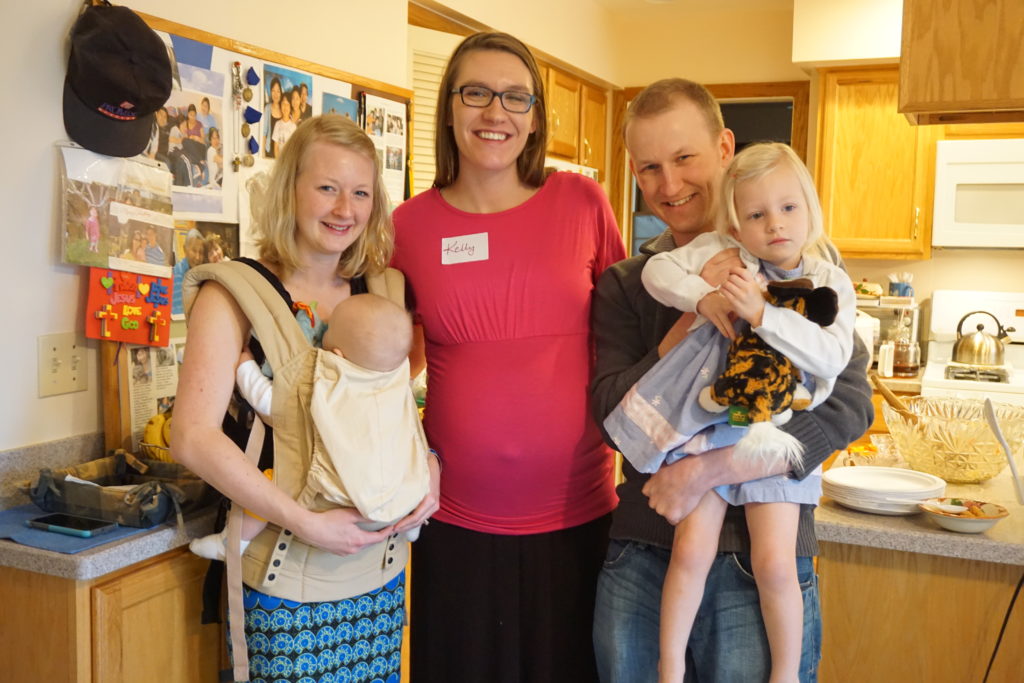 We finished off March with a trip to the Air Force Museum with my sister in law and her kids. The museum has four huge hangers and we only made it through ONE in the hour and a half we were there. It is amazing!
This is Apollo 15 which is the actual capsule that went to the moon. Like, the ACTUAL one.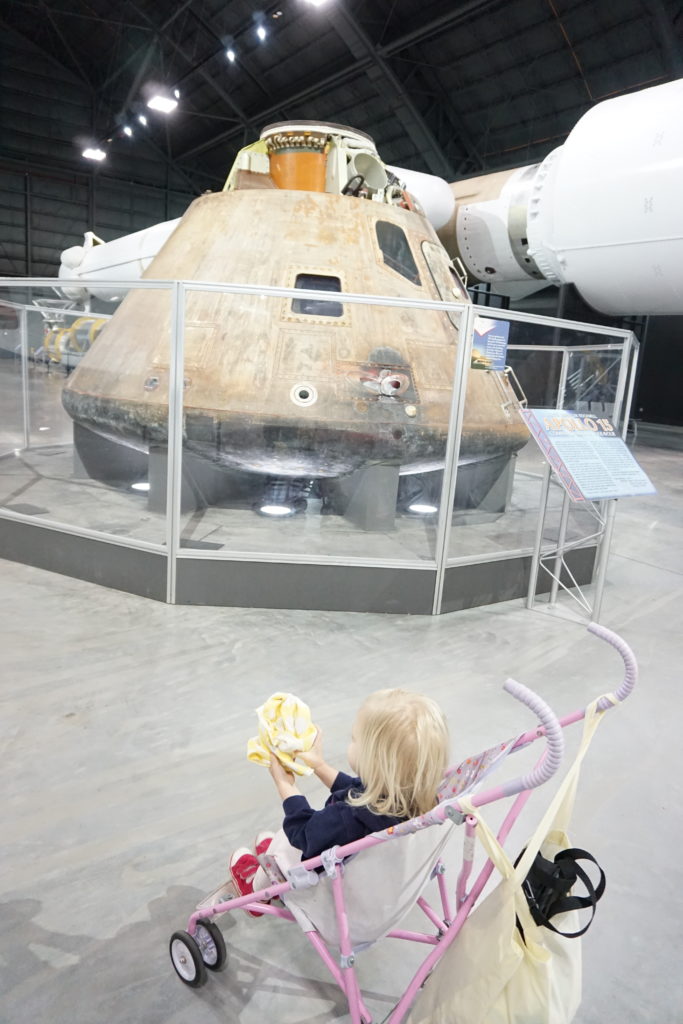 The museum is free and everyone who works there knows their stuff. If you ask anyone a question, they will talk for hours. It's really cool that they know so much and are so passionate about sharing it!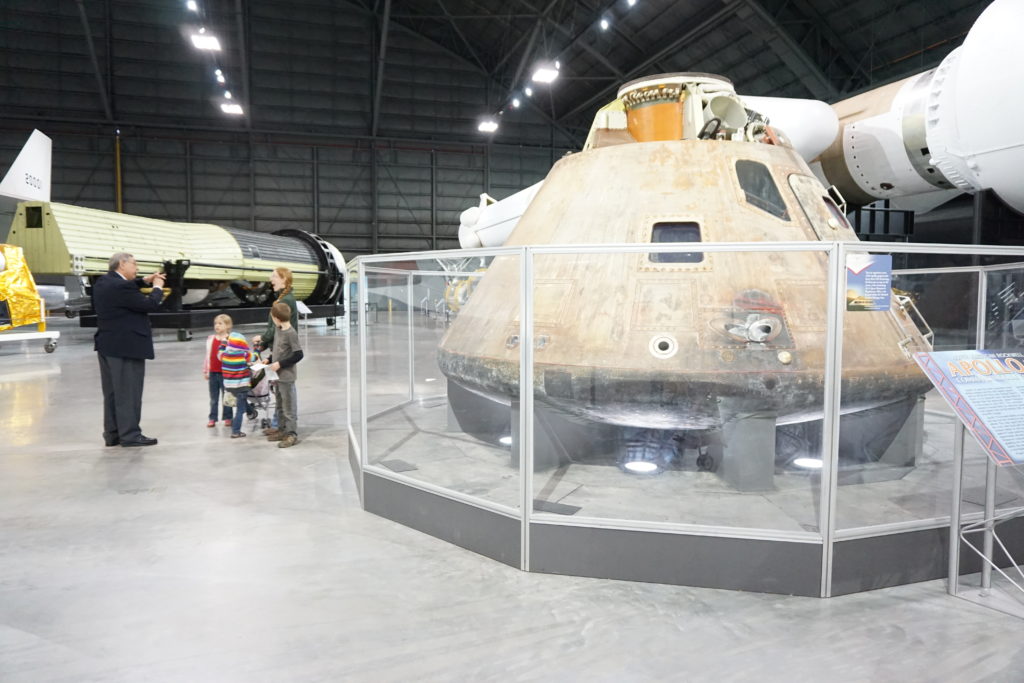 Kindrea has four kids and is the epitome of super mom. I mean, just look at her carrying Avia who insisted on both being carried and pushing the stroller. Patience of a saint, I tell ya!
This little area was a flight simulator where the kids could take control of an airplane and try to land it. No one landed theirs successfully haha.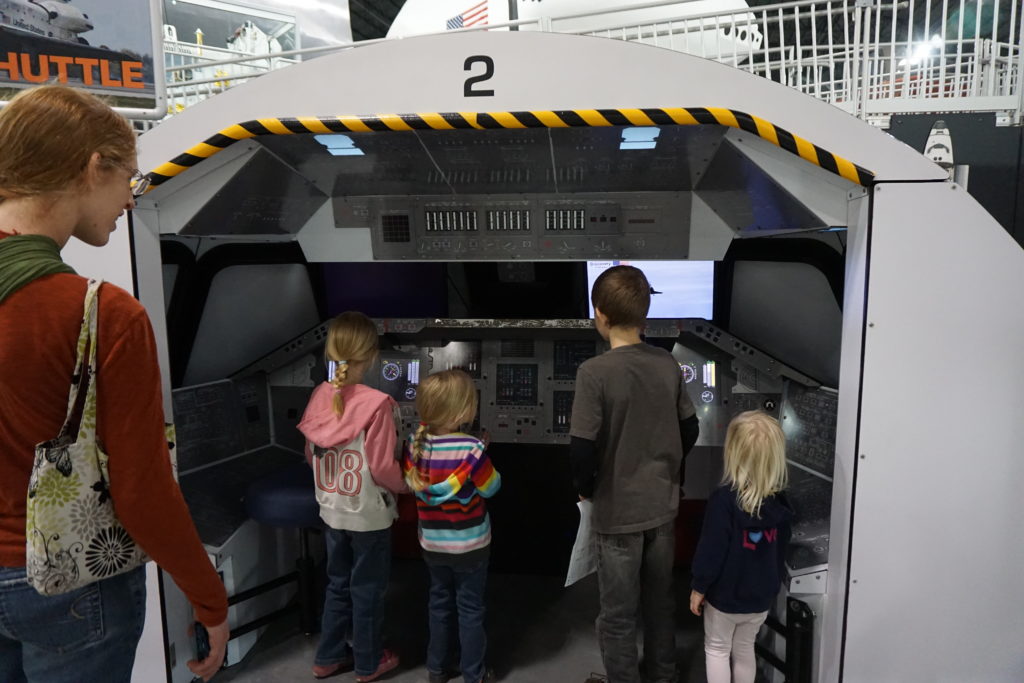 Cousins!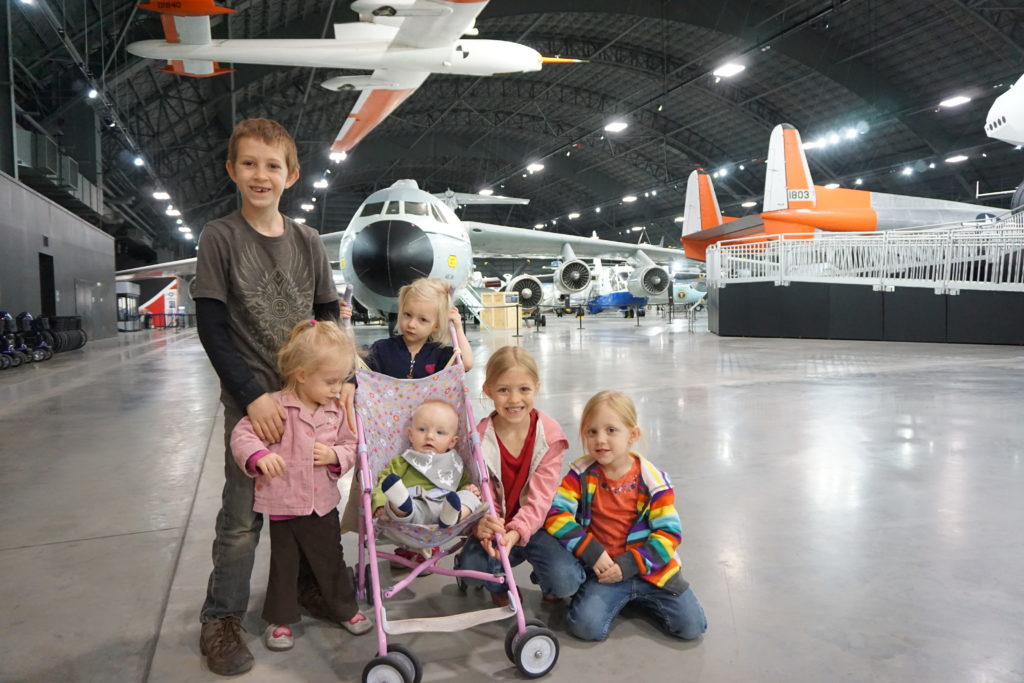 We are so, so glad that it seems Spring has finally arrived! We are getting outside every chance we can, opening up our windows all day long and smelling the flowers that are budding all over our yard!
So there is our March highlight reel!