It's Friday! And it's a long weekend!
Today we are celebrating. We are celebrating because we have been through five years of marriage!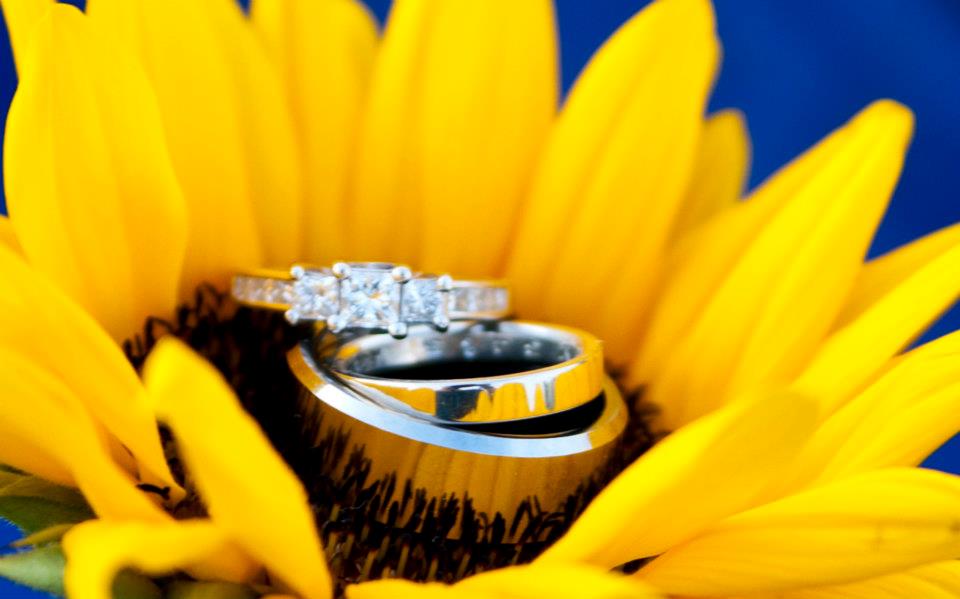 Five years ago today, we said "I do" and committed our lives to each other. It was a beautiful day and as I am reflecting on this day, I wanted to record a few observations.
Weddings are SO MUCH FUN, but marriage is even better. I think so often in our culture we put a lot of emphasis on the actual wedding- it's a big, huge, fun party! We often forget that it's just the tiniest blip on the whole adventure of marriage. I'm so glad that we kept our wedding simple and had a blast, but that we also knew that it was just the start.
I loved our wedding. Five years later, I still hear from other people how much they enjoyed our ceremony and how meaningful it was. Of course, I feel this way about it, but it's really encouraging to hear from other people. We did a few unique things, but my favorites were when my Dad gave me away and when we said our vows. When I was 16, my parents gave me a purity ring and I wore it until I got engaged. When I got engaged, Theo and I had the purity ring made into my wedding band. After my Dad walked me down the aisle, he gave Theo a little speech about handing his daughter over to become a wife (not a dry eye!) and then gave Theo the ring. It was SO meaningful and special! Our vows were also unique and while we didn't write them, they were very personal. They were written to reflect the relationship between Christ and the church.
Relationships come and go, and brokenness is so real in this world. But so is the beauty of friendship.  As I look through my wedding pictures, I stumble upon pictures of people who have gone through things in the past five years that no person should ever have to go through. Divorce, abuse, addiction, loss. I have people in my wedding pictures who will no longer talk to me today, and that makes me sad. On the flip side, I see the pictures of the friends who have stuck through it all and my heart is so encouraged. Friends who stood by our side five years ago are still standing by us today.
Relationships Grow. Believe it or not, there are people in my wedding pictures that I barely talked to on that day, that are now the most frequent contacts in my phone. I thought Theo's family was a bit strange and that I would probably never get along with them. Five years later, I text all my sisters on a very regular basis and consider them my best friends. I'm so sad that when we took our family pictures we didn't include Sarah in them- now we are so close and if I was getting married today again, I would have her as a bridesmaid! Haha! It's funny how things change, isn't it?
I have found the one whom my soul loves. It sound cliche, but I love Theo more today than I did on that day five years ago. We have come through some hard times. We have parented four children, and said goodbye to one of them. We have fought and cried and yelled and slammed doors and struggled to forgive. We have stayed by each other through some nasty sicknesses and two pregnancies. We have laughed until we cried and gone on date nights and moved houses and lived the tiny little inconsequential moments together for five years now. And I love him more. I am so thankful for this man of mine, who has been so hardworking and steady. Even as I learn more of his faults each day/week/month, I also learn more of his strengths and fall more and more in love. I'm so thankful for the grace of God in our lives, giving us abundantly more than we could ever ask, and giving us the faith to make it through those incredibly tough marriage moments.
Happy Anniversary, my love.