Oh boy do I have some great books to review this month!!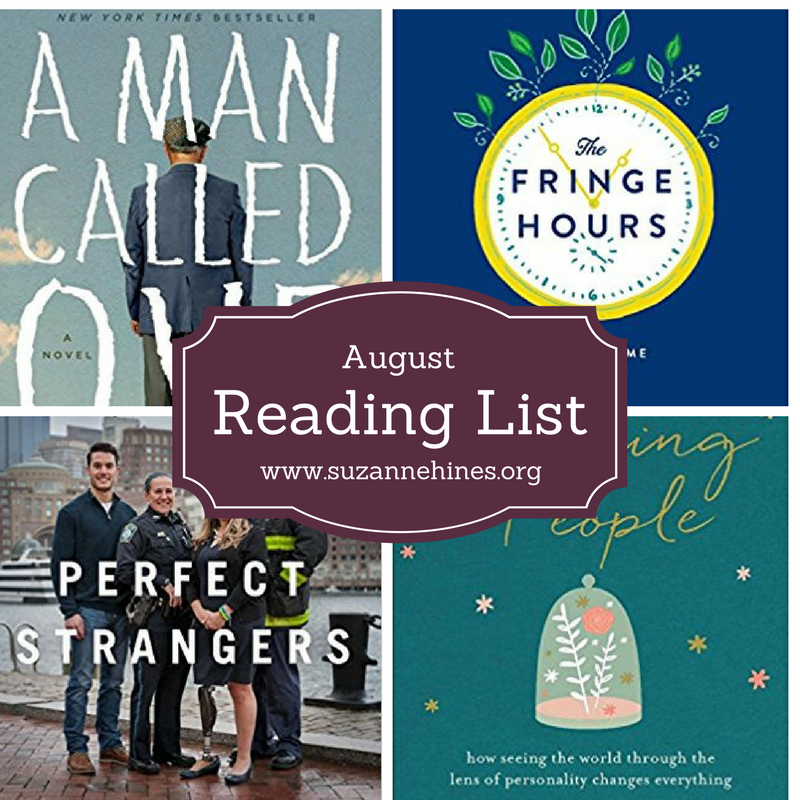 I started out the month reading A Man Called Ove.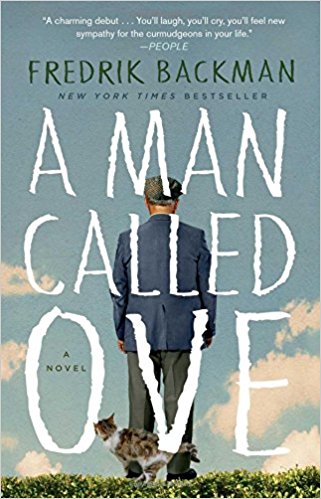 Hands down, this will be on my top five list this year (possibly top 10 ever?). LOVED IT. I don't want to give away too much of the story, but it's about an old man who has no reason left to live. Through a series of meetings and relationships, he slows starts to wonder if there really is a meaning to his life. It's amazing and I cried several times throughout the story. Warning: While I wouldn't call it "adult content", there is a lot of mature subjects throughout the story including tragic death, suicide and language. HIGHLY RECOMMEND.
The next book I picked up was The Fringe Hours.
As soon as I picked it up my Mom laughed and said that she hadn't enjoyed the book much. I still read it and was able to get some good information out of it. Basically, her premise is that we as women and Moms are not able to spend time caring for what really matters. We need to learn to say no, work with our support systems and use our fringe hours. Our fringe hours are the many small pockets of time in our day (waiting in line, waiting for the water to boil on the stove, etc). These small pockets can add up to HOURS of time that we can use in our day. I did like many of the helpful tips that she gave throughout the book and her encouragement to us as Moms to take care of ourselves. I didn't love the book, though. I didn't feel like I could relate to many of her tips since she is a working Mom and I am a SAHM. Overall, it was a good read, but probably not one I would read again.
Next, I picked up Perfect Strangers at the library and read it within a few days.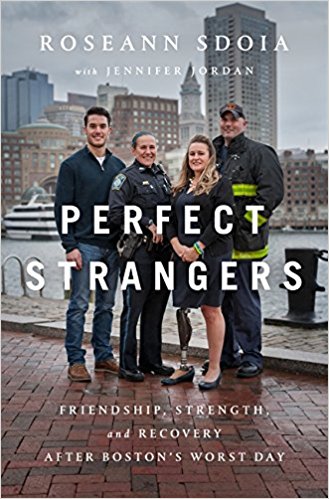 I don't know what it is about the Boston Marathon bombing that is so interesting to me, but I have read almost all the books that have come out about that day. I think it's something about watching people pick up the pieces of their lives after tragedy and that is so inspiring to me. This was an excellent story of one person who lost her leg in the bombing, and the three responders who helped her. Even though they were complete strangers seconds before that bomb went off, today they all have an incredibly bond (and she is even dating the firefighter that saved her life!). It was inspiring and fascinating and I enjoyed the fact that she opened up and shared her story- the hardships and the obstacles she has overcome.
I am now currently working my way through Reading People, and it's AMAZING! This book comes out next week and if you have ever taken a personality test or been interested in personality tests, THIS BOOK IS FOR YOU! You can preorder a copy here.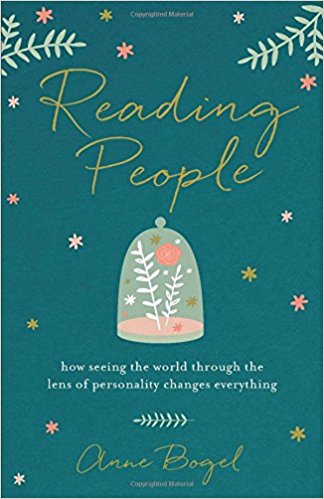 I'll have a full review on it coming next week!
And that's a wrap on my August reading list! I expect to be reading a few more books in September since Theo will be working late nights and I will be curled up on the couch waiting for him to come home..
July// June// May// April// March// February// January//