It's the middle of September and I'm just now recapping Tera's third birthday "party"…which was way back at the beginning of August!
I have so many pictures and amazing memories from this day, so I really wanted it to have it's own blog post.
We were quite the circus at the zoo! We had six adults and five kids…four of them under the age of 3! We had a wagon, an umbrella stroller and a double stroller. We were a sight to behold!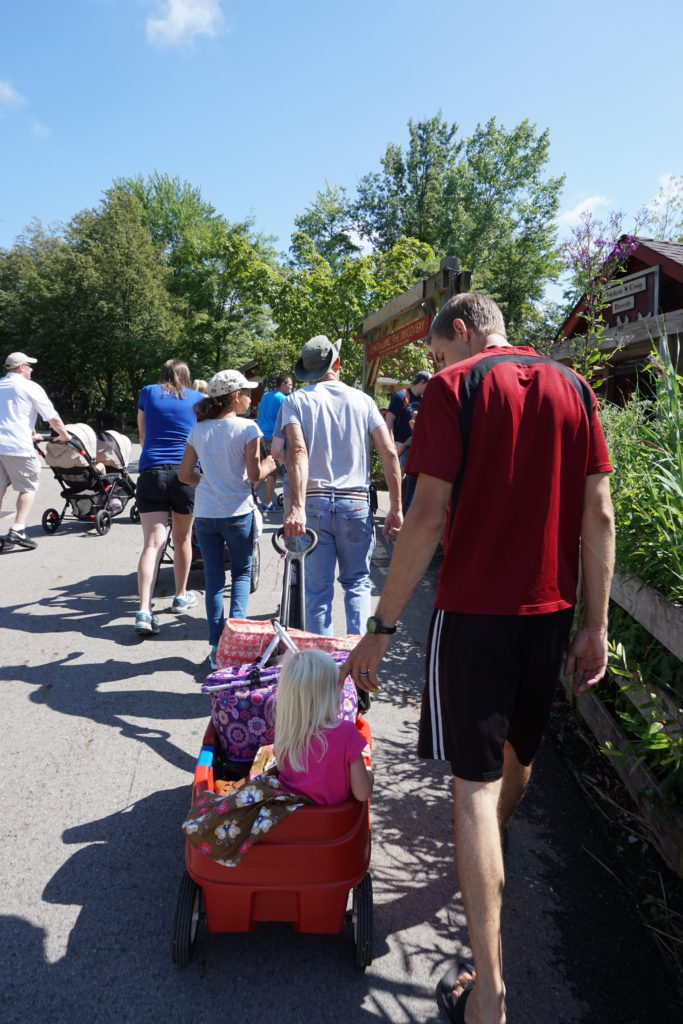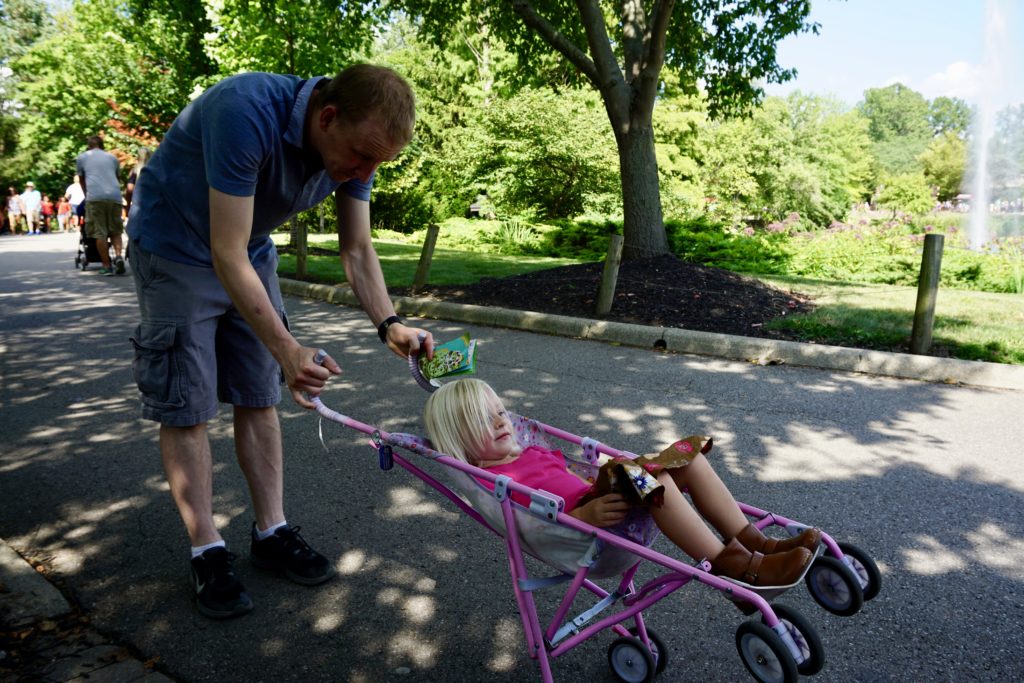 We started out with a stop at the petting zoo. Tera and Heavenly loved it, and I was so incredibly overwhelmed. There were kids and animals running EVERYWHERE and I had such a hard time keeping track of my three kids in there…even with several other adults.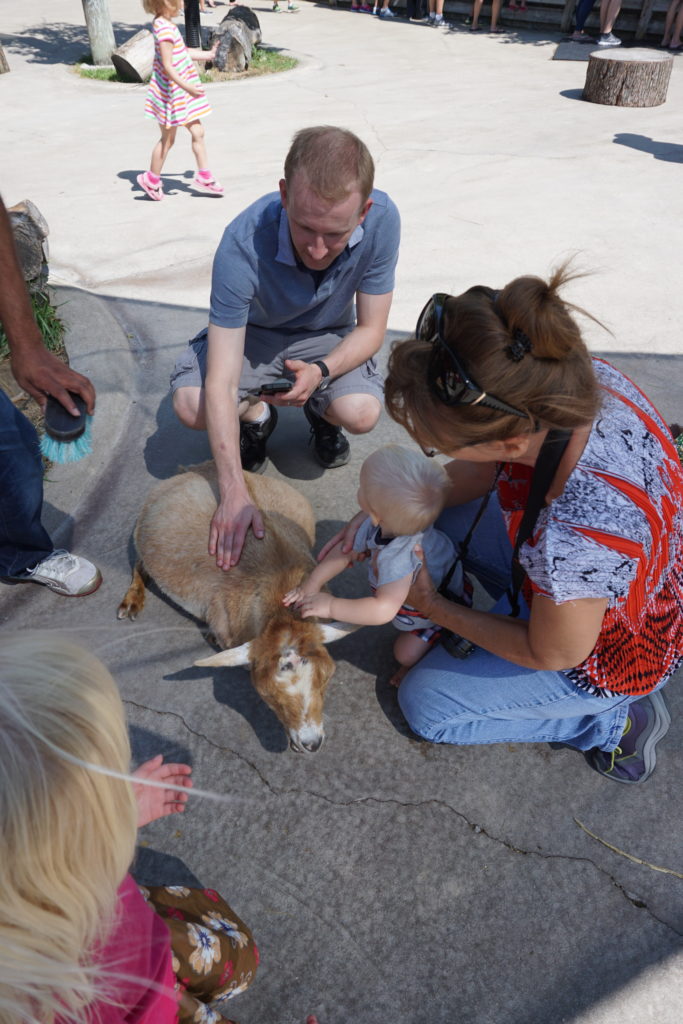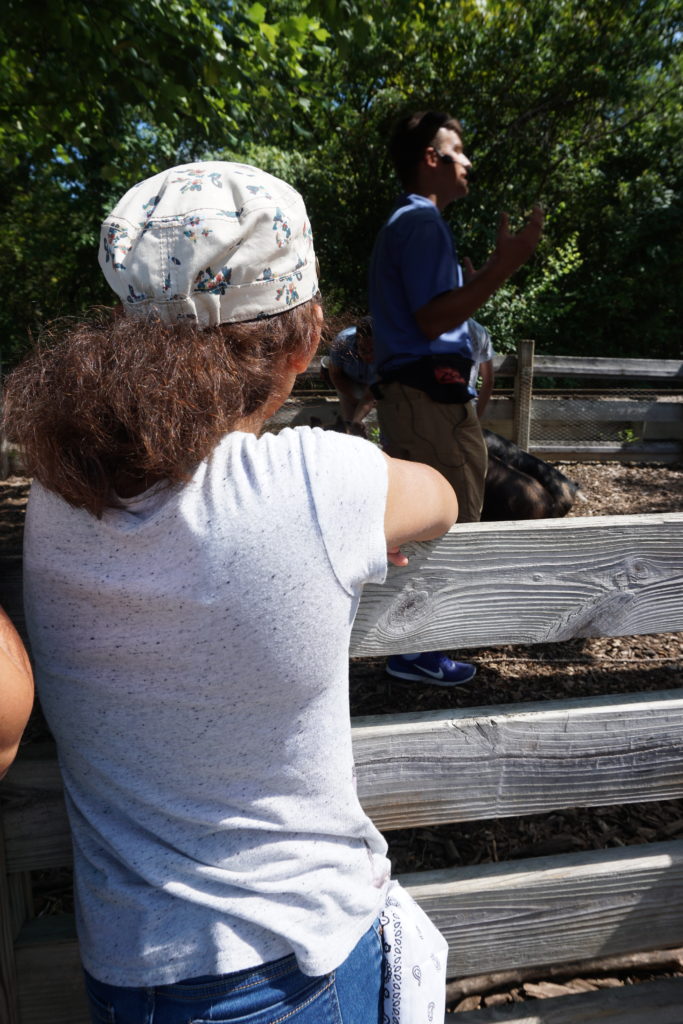 I just love this picture! This was the first time since Kiah was born that all our family was in the same place at the same time!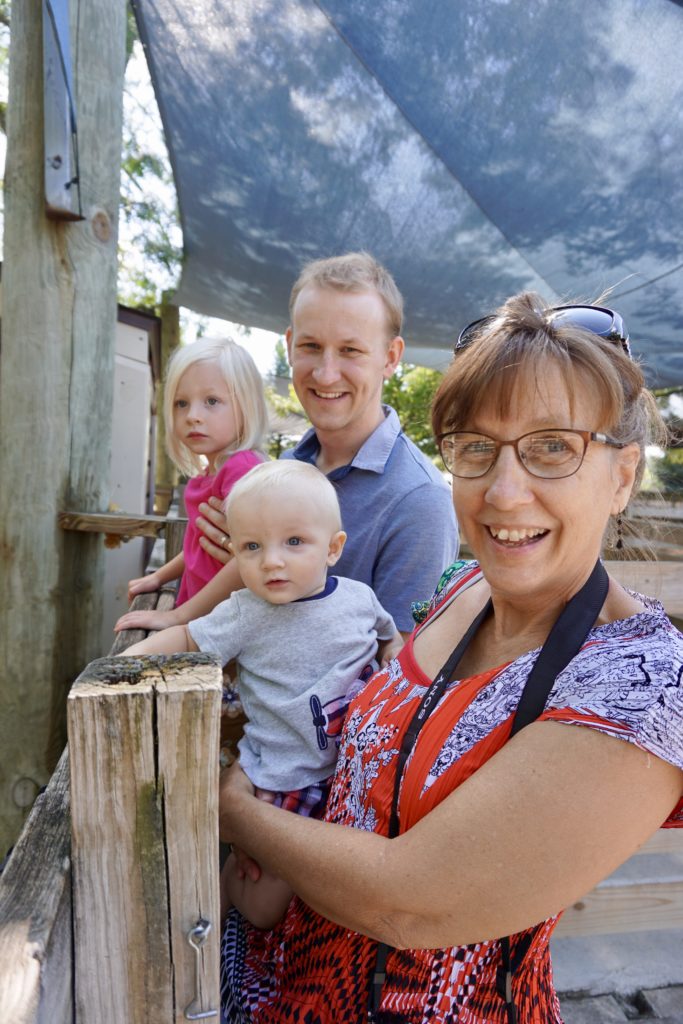 We walked close to four miles around the Colombus Zoo. We saw so many animals! We were hoping to see the polar bears swimming, but they were out sunning themselves, so we looked at the fish instead.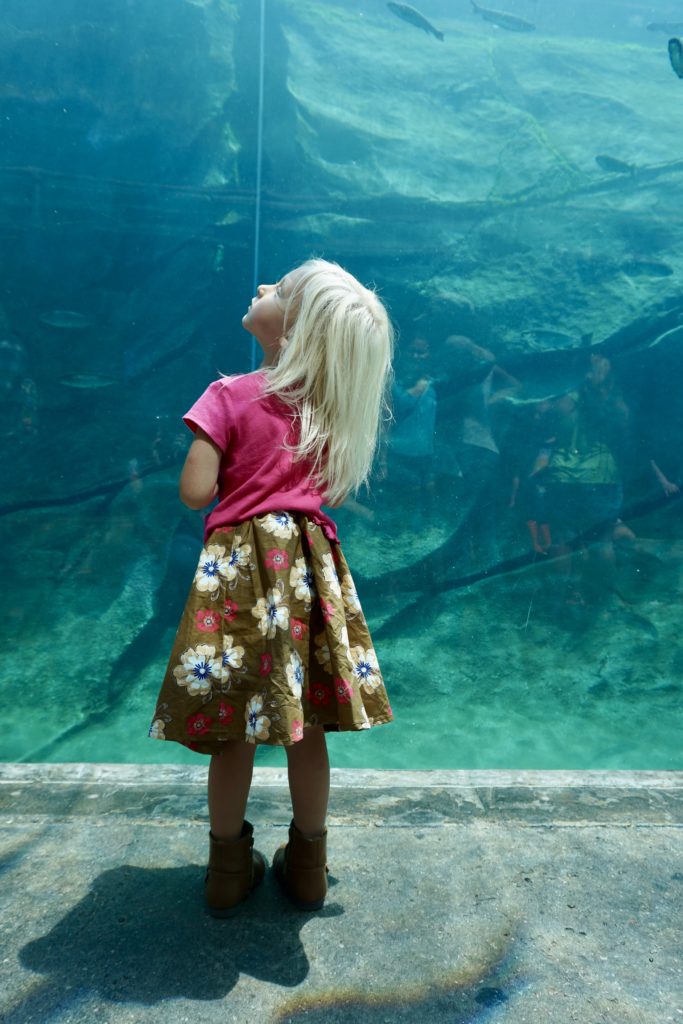 Uncle Dan is Tera's absolute favorite person. She wanted to be with him, next to him and doing what he did all day long. Except growl like a bear…she wasn't too sure about that.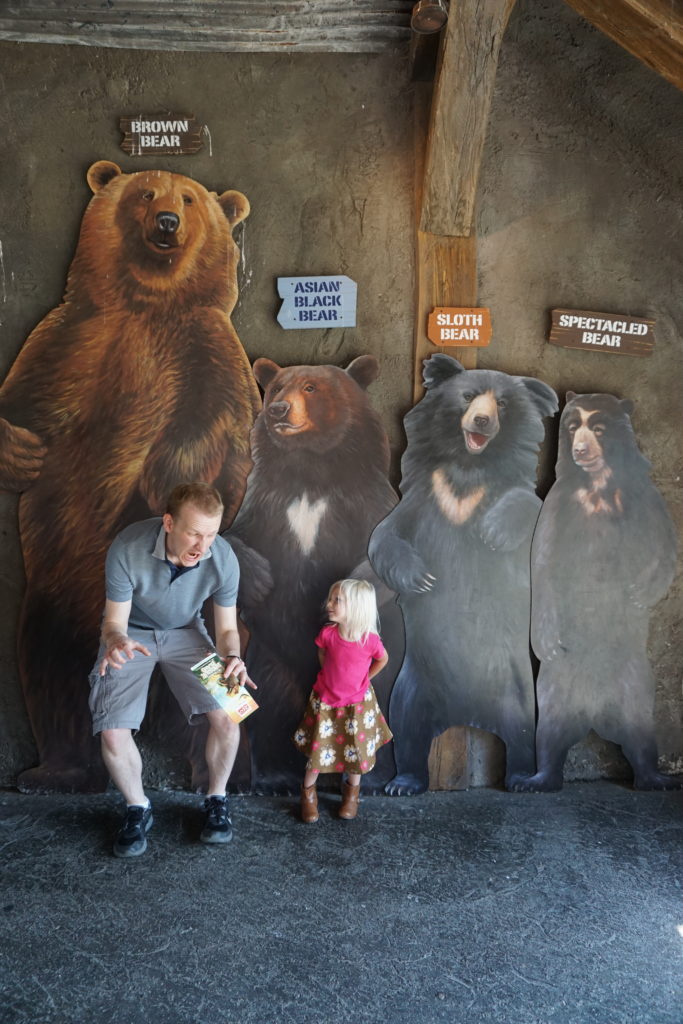 Kiah and the twins are only six months apart, so eventually they will all be playing together and destroying everything in their paths, but for now the age gap is pretty hysterical! Kiah was THRILLED when he realized that there were TWO babies with four beady eyes and two noses to pull!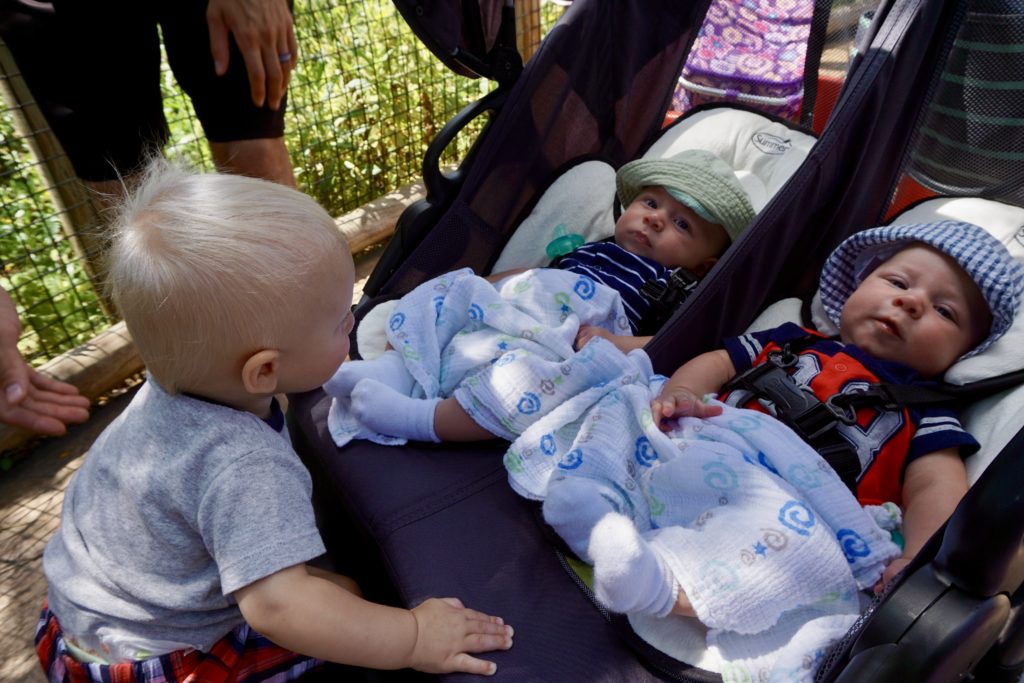 He even got a smile from Everett (or maybe it's Levi?)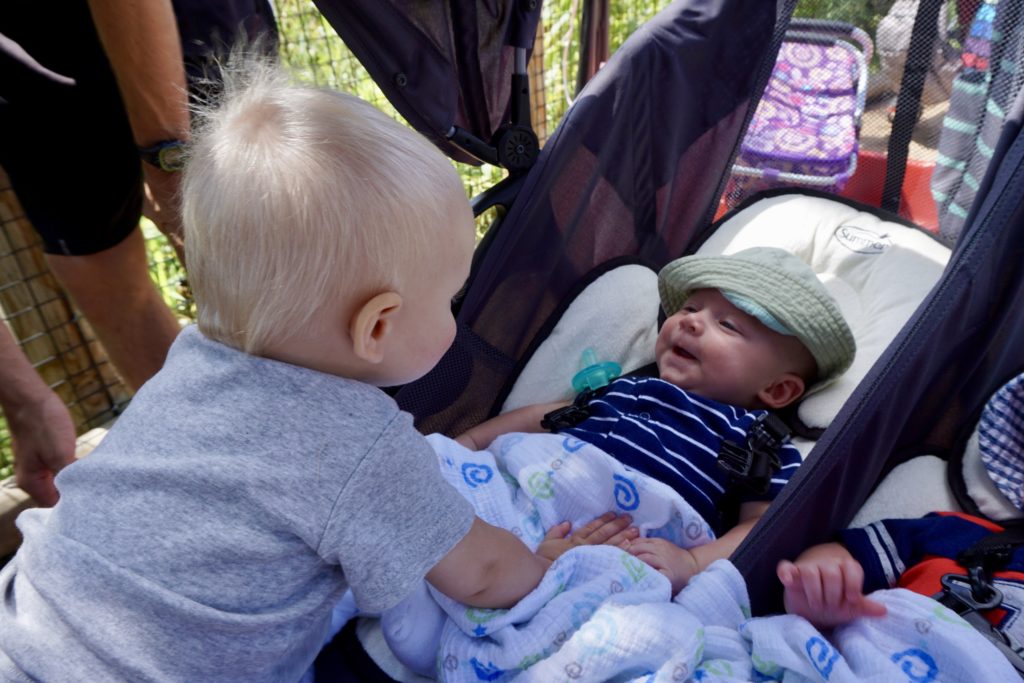 The weather was gorgeous on this day and the zoo was PACKED! We were all trying to stick together and navigate the crowds with all our gear. We were finally reaching meltdown hunger levels, so we decided to stop for lunch.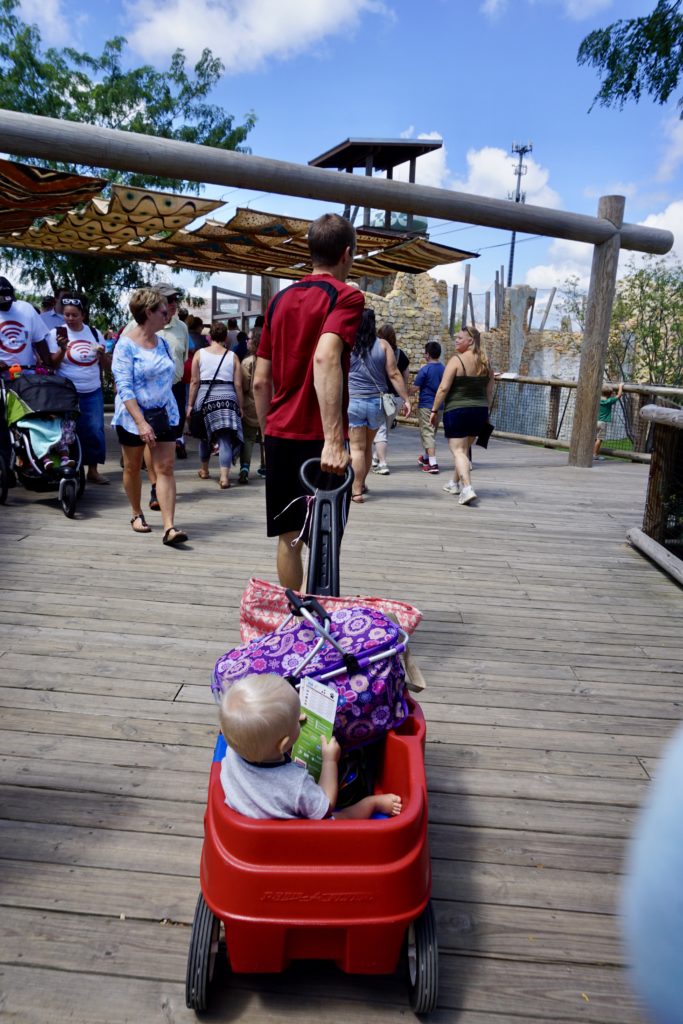 The zoo let us take in our own coolers, which was SO nice. We were able to pack sandwiches and snacks and avoid paying an outrageous amount on zoo food. We all had water, lunch and some of the baby variety got their bottles of milk!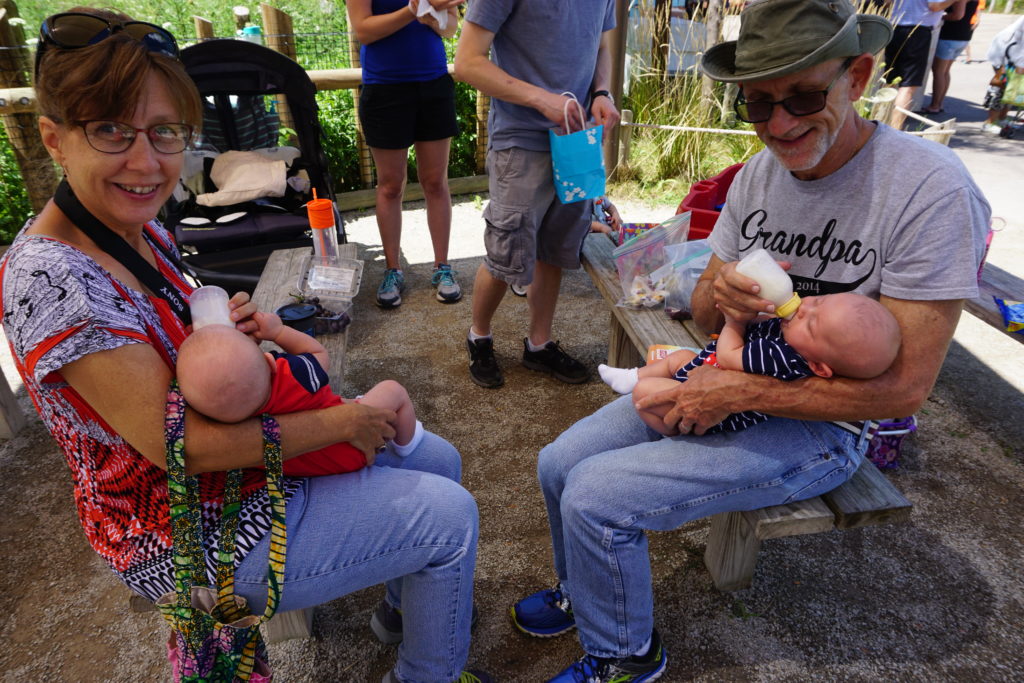 We stopped in a little place set up as a school in The Heart of Africa. It was the perfect place to snag some pictures!
Here is Daniel and Kelly with Levi and Everett. And, yes, they are identical. And, no…it's not ok to ask if they are "natural" or not. They are certainly not aliens! Kelly said it's ridiculous how many people have asked her that question.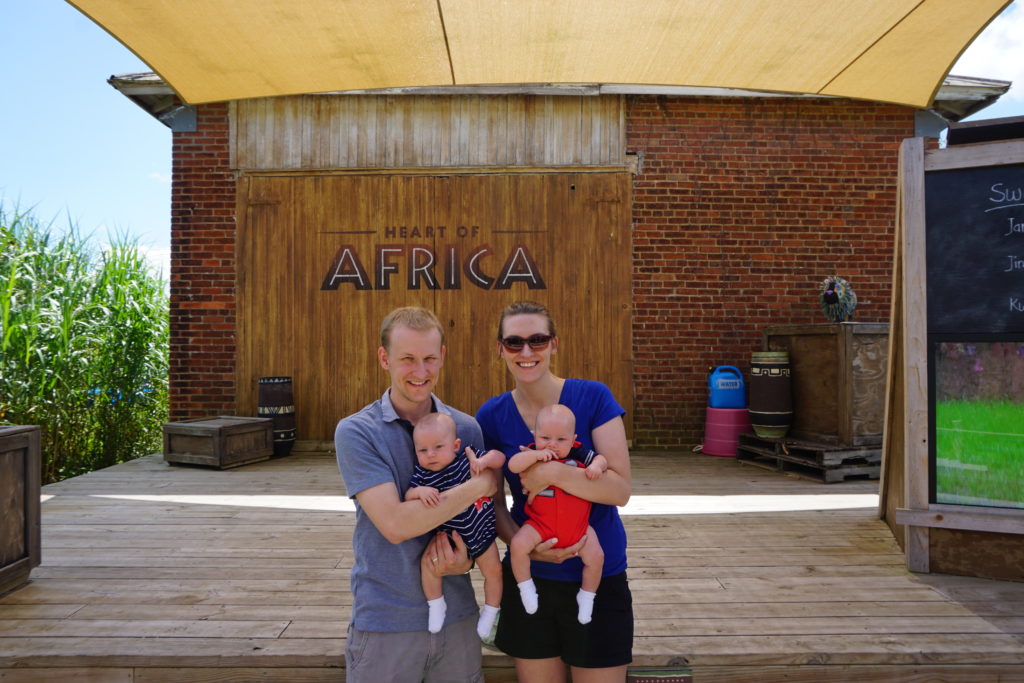 We tried to get a picture of Grandpa and Grandma with the grand babies. it was pretty funny. Tera and Kiah just look absolutely dazed while Levi and Everett are having none of it.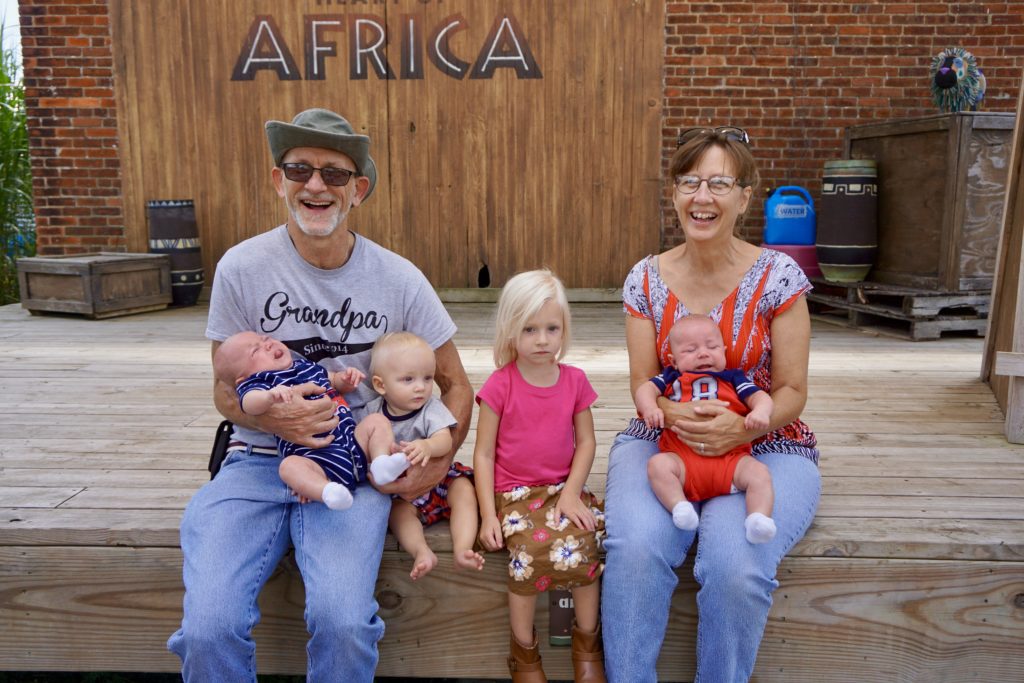 The parents stepped in to offer some pacis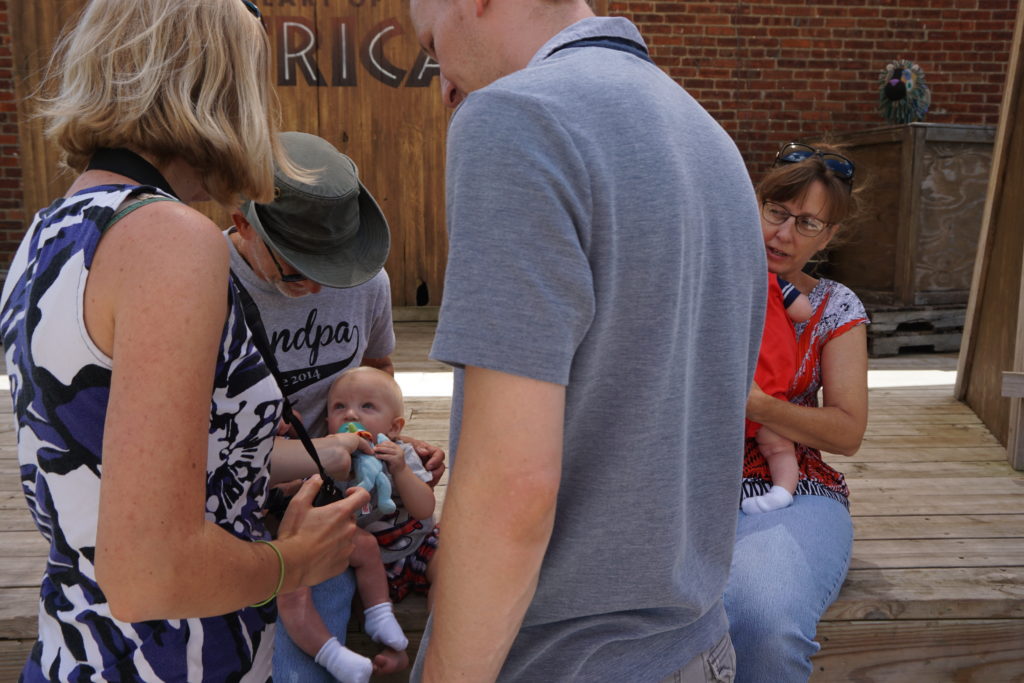 I love getting to spend time with Kelly! She is rocking motherhood!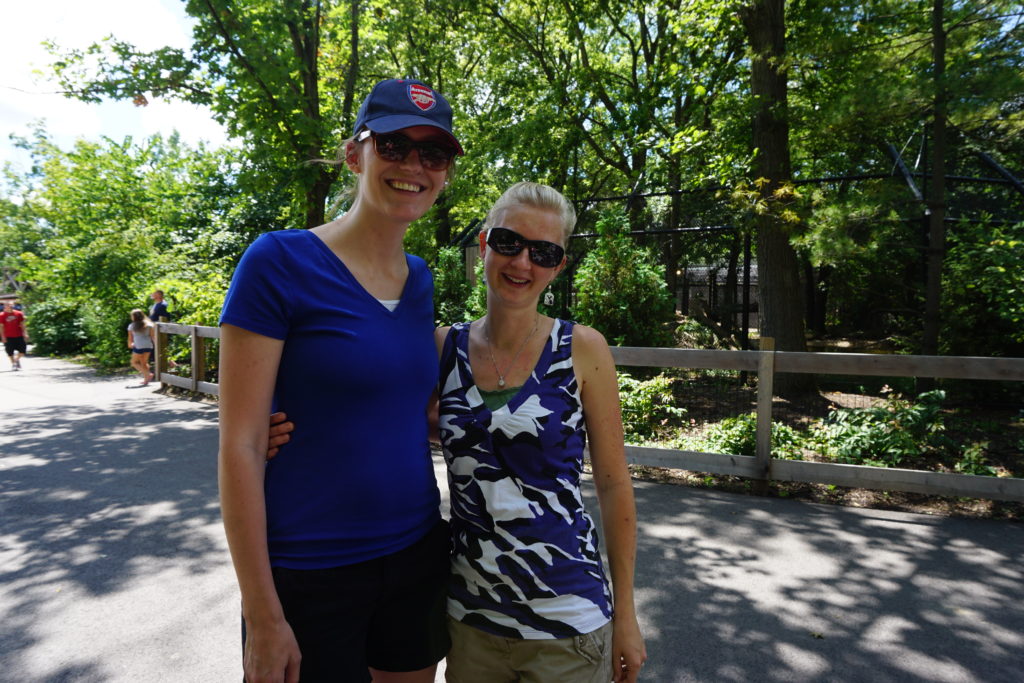 Tera and Uncle Dan.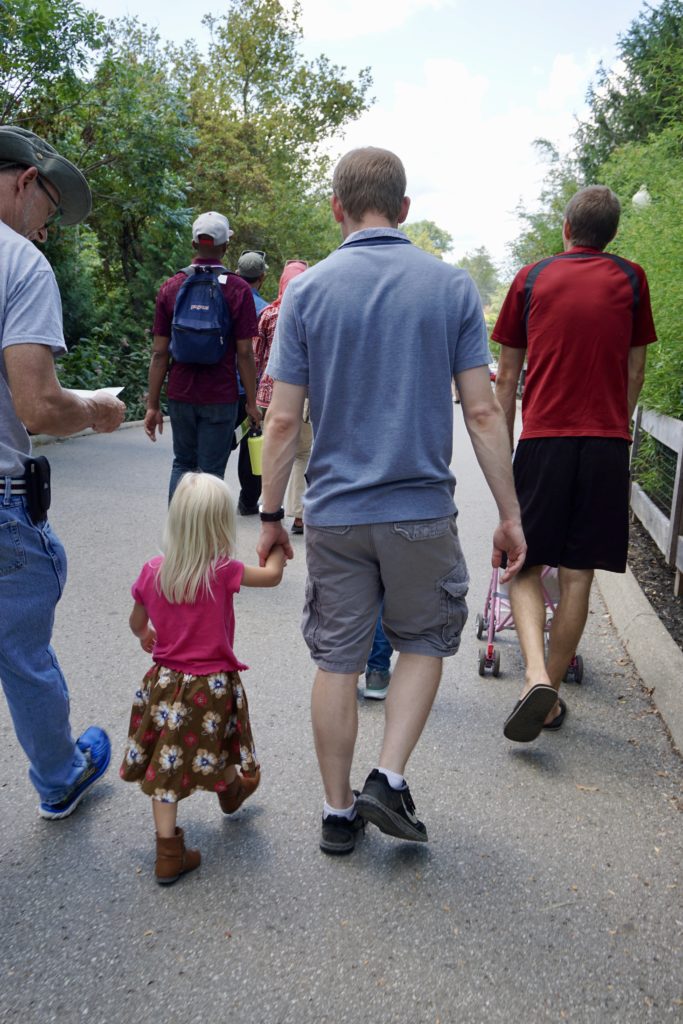 The elephant was a favorite!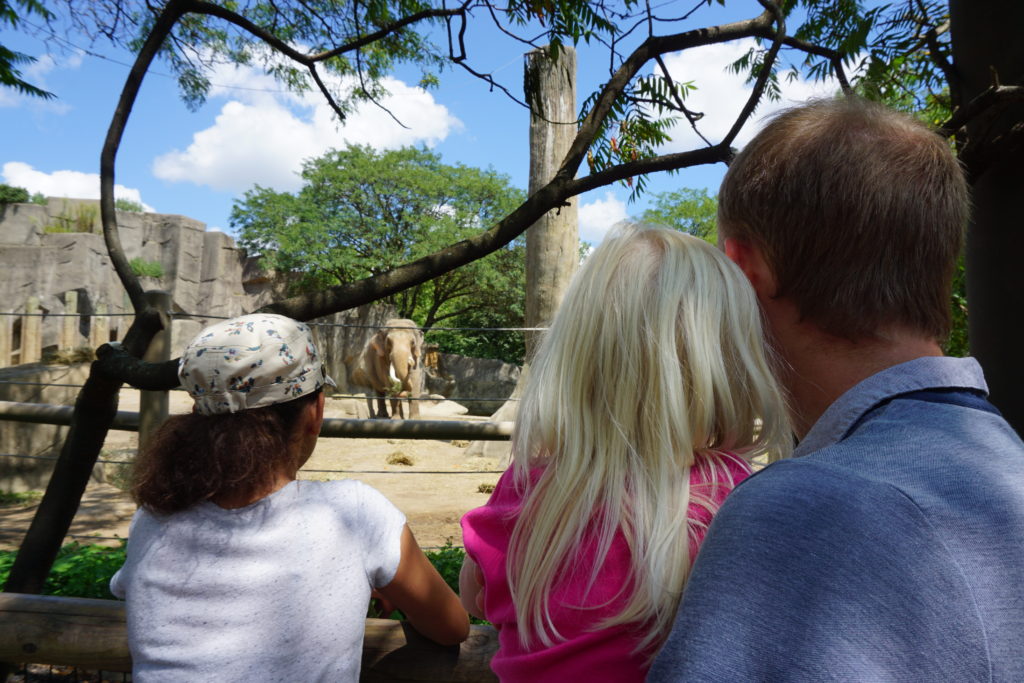 Kiah conked out in the stroller, and everyone else was starting to feel pretty tired, too. We had only seen about half the zoo and we didn't want to skip out on the rest, so we started walked faster and skipping a lot of the exhibits. The kids were starting to get really whiny and I knew if we didn't call it quits, somebody was going to lose it.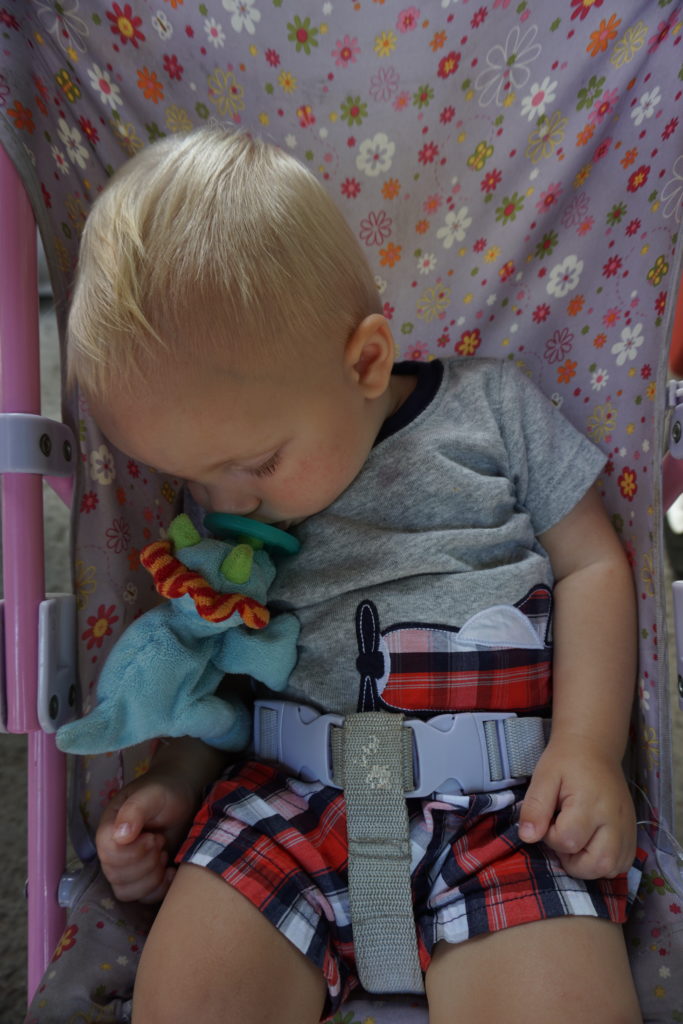 We went through the reptile house and Tera (and Uncle Dan) got to pet a snake!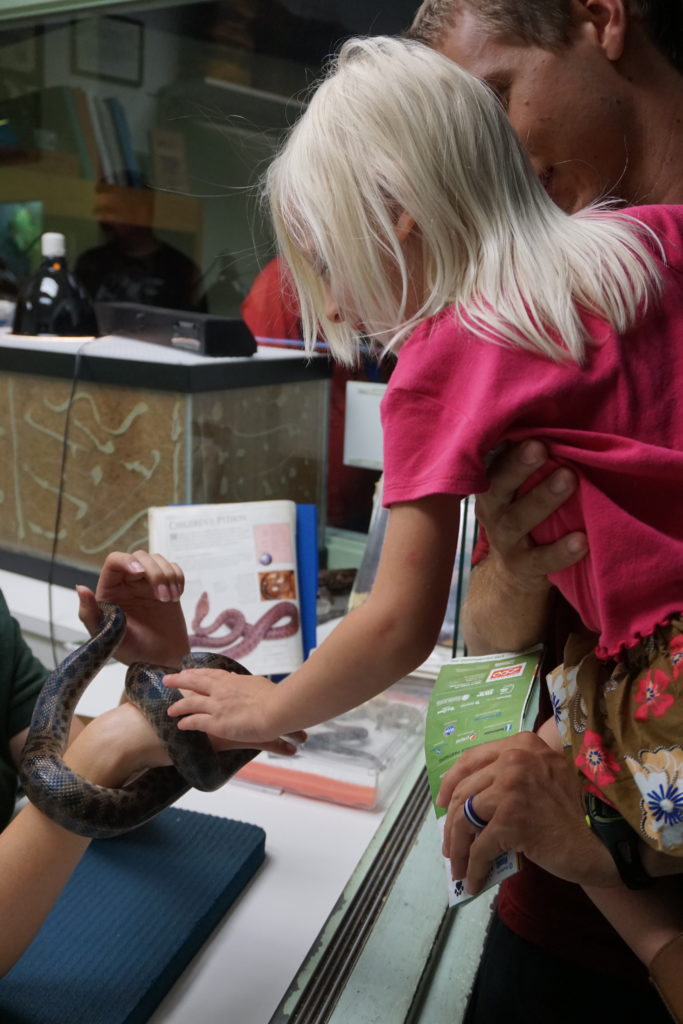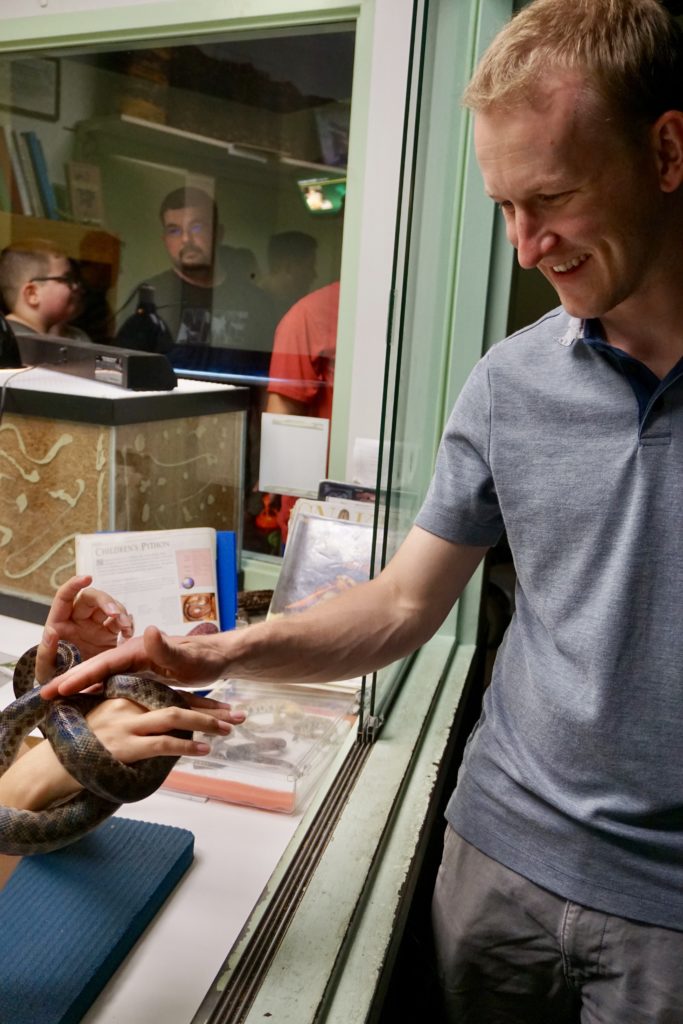 Our last stop was at the aquarium part of the zoo. It was so cool, but SO PACKED. I have a hard time in these huge crowds when I'm trying to keep track of my kiddos, but Heavenly LOVED the manatees, so it was worth it!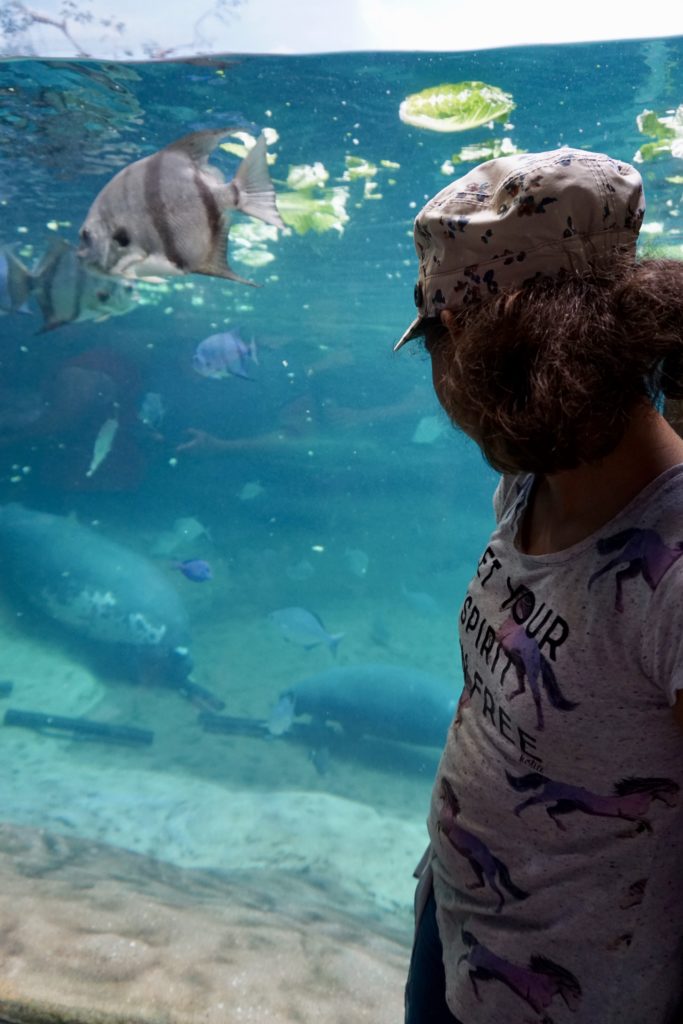 Instead of doing a birthday party, this is what we did for Tera's first birthday. It was a great time together, and I think that Tera loved it! We are starting to move away from the big birthday parties and either do a party or a trip to somewhere.
What do you do to celebrate birthdays in your family?