*I received a copy of this book to review in advance and receive a commission off any book purchased through the link on blog. My opinions are my own.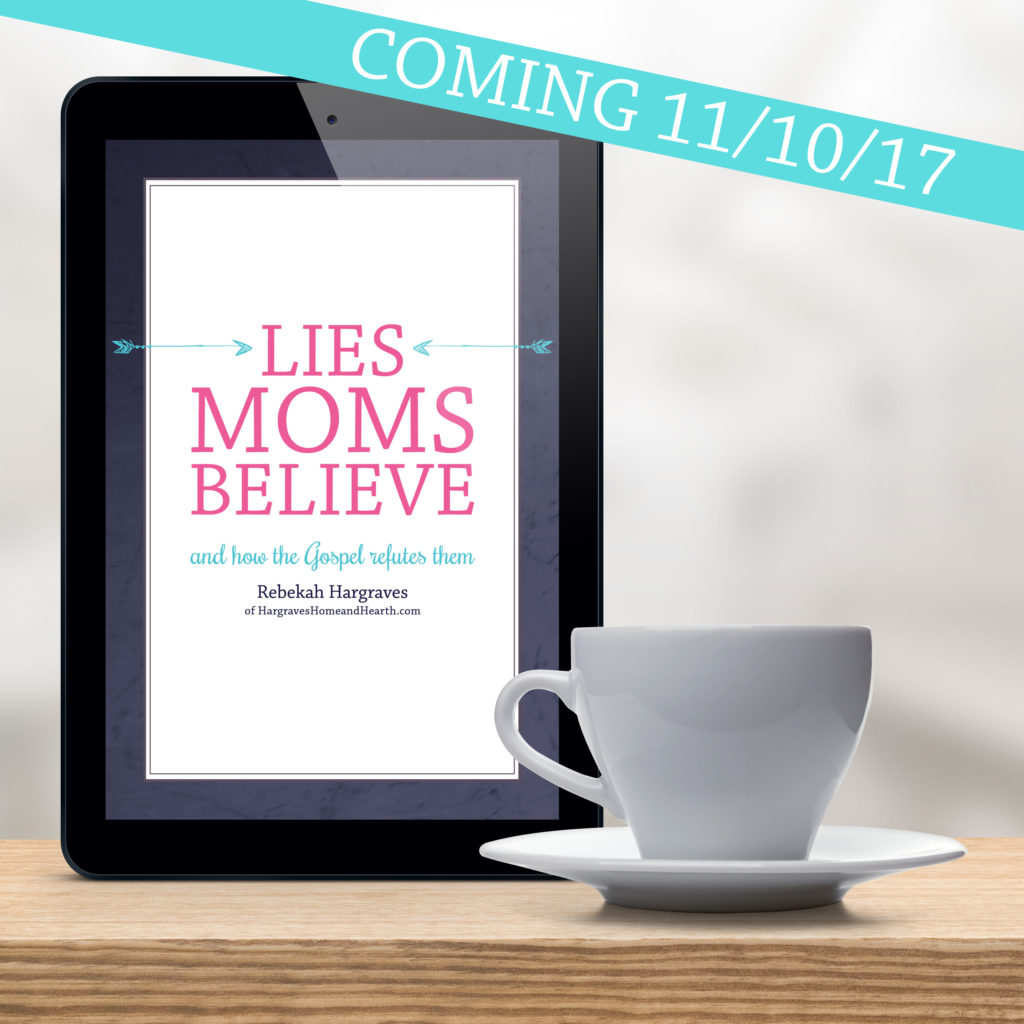 I've been telling myself lies for years. Some of the lies are big, and some of them seem teeny-tiny, but are equally destructive. Every day we are bombarded by things on the radio, the TV, our social media feeds, books we read and even billboards we see as we drive our kids to school.
The voices I most often listen to are the ones in my own head.
And one of the ones that I struggle with the most are in relation to mothering my foster kids and my biological children. I hear the lies that what I am doing will destroy my kids, have negative effects on them or ruin them forever.
But the biggest lie that I tell myself on a daily basis? That my child would be better off with a different Mom. Honestly? It's an easy lie to believe because it comes from a partial truth: my foster children WOULD be better off with their own Mom. If there was no brokenness or abuse or addiction in the world, my foster children would be best parented by their own mother. However, there is brokenness and abuse and addiction and therefore these children need a mother who is able to parent them in their current situation. Sometimes I wonder if I am loving them well enough through the trauma, if I am being Mom enough and if my home is safe enough for them.
Lies born out of half-truths are the worst kinds of lies, because they are the easiest to believe.
Here are the words that have brought me great encouragement as I wrestle with this:
"A perfect example of this is found in the context of what has become an incredibly popular verse from Jeremiah 29: "For I know the thoughts that I think toward you, says the Lord, thoughts of peace and not of evil, to give you a future and a hope." (vs. 11). While we have the tendency to take this verse and run with it, imagining it to be promising us days of ease, comfort, and unending happiness, what is really being promised is the encouraging truth that in spite of the hardship, trial, di culty, and heartache that we will surely face in this sin-cursed world, God's plans are still ultimately in motion. He is still working everything together for our good (Romans 8:28), and we can rest in Him no matter what is going on around us."           – Lies Moms Believe by Rebekah Hargraves
I have had the privilege of being on the launch team for Rebekah Hargraves new book, Lies Moms Believe.
Rebekah begins her book like this:
"To the Mama who daily finds herself battling lies and the discouragements they bring. This book is for you." 
I have followed Rebekah for a while on social media, and I have absolutely loved getting to know her better. She is a follower of Christ, a wife, a Mom, a podcaster and a writer. She has the sweetest voice and a calm and peaceful demeanor. I have always admired how she juggles motherhood and faith with the social media world. Just watch one of her live videos and you will catch sight of one of her children…and she always welcomes them with open arms. She truly lives out "children are not a distraction from the most important work, they are the most important work."
When I found out she was writing a book, I was so thrilled to jump on this launch team. You guys. When I received the book and opened it up, I was immediately drawn to tears. Just from reading the table of contents, I already knew this book was going to convict, encourage and challenge me. "Lies Moms Believe" has five sections of lies:
Lies About Motherhood
Lies About How God Views Us As Moms
Lies About How We View Ourselves As Moms
Lies About Our Children
Lies About Our Parenting Choices .
These five sections unpack 32 lies that our culture tells Moms. Lies like "Mothering is Unimportant Work", "Theology Isn't for Moms", "I Can't Have a Clean House While Raising Children", "Children are a Nuisance and Interruption", "The Experts Know Better how to Raise and Educate my Child".
Not only do I feel like I hear (and listen!) to most of these lies on a daily basis, but I hear them multiple times on a daily basis.
So how do we refute these lies that we hear day in and day out?
The answer is Scripture.
Scripture is how we refute these lies.
Rebekah has not only littered the entire book with Scripture, but she has built each answer around the truths that Scripture gives.
If you are a Christ follower who is also a mother, I would highly recommend that you get your hands on this book! It is available for preorder and comes out THIS WEEK on November 10th! This is a Kindle/E-book and pre-ordering means that it will arrive to your Kindle on launch day!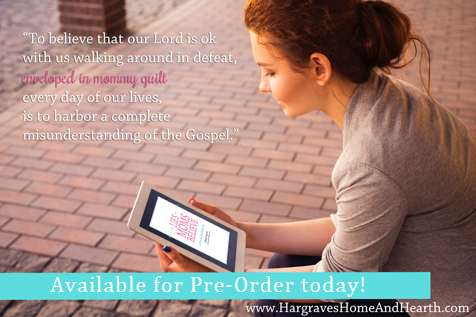 You can order here at the link below, and make sure to follow Rebekah across all social media platforms (including her podcast!)
Blog: Hargraves Home and Hearth 
Facebook: Hargraves Home and Hearth
Instagram: Hargraves Home and Hearth
Podcast: Hargraves Home and Hearth