It's hard to believe that Thanksgiving has come and gone!
We had a wonderful week, and I hope that you did, too. I know that holidays can be stressful and sometimes hard, but it's such a wonderful time to step back and remember what we are thankful for and why we are thankful.
But first, a little background on our holiday: for two weeks before Thanksgiving week, the kids and I had been very sick with a nasty cold. It just lingered and lingered. We were sleeping terribly and just miserable, plus I hadn't been out of the house in two weeks. Then, on Thursday evening, Tera came down with a high fever that lasted the next four days. Her temp hovered right around 103 for four straight days, and she quite literally laid in bed the entire time. The poor girl was SO sick. And then one more thing happened: On Saturday night we discovered lice. LICE. Oh my lanta. All day Sunday we battled the lice and we had the winning hand by the time we collapsed into bed on Sunday night.
On Monday afternoon, my parents arrived to spend the holidays with us. I am not even kidding you, my body fully gave up on me the moment they walked in the door. I said hi, then handed them the kids and went to bed for the rest of the day.
Thankfully, by Tuesday morning I was feeling much better and was able to get right back to normal. On Tuesday I attended Heavenly's school Thanksgiving feast and then she was on break for the rest of the week!
Thursday morning we watched the Macy's Day Parade on YouTube and colored thankful coloring pages around the table while intermittently preparing food for our lunch feast. Theo had to go into work at 4pm on Thanksgiving Day, so we wanted to enjoy our feast before he had to leave. He also worked the night before, so he had to get his sleep in the morning while we were watching the parade and coloring.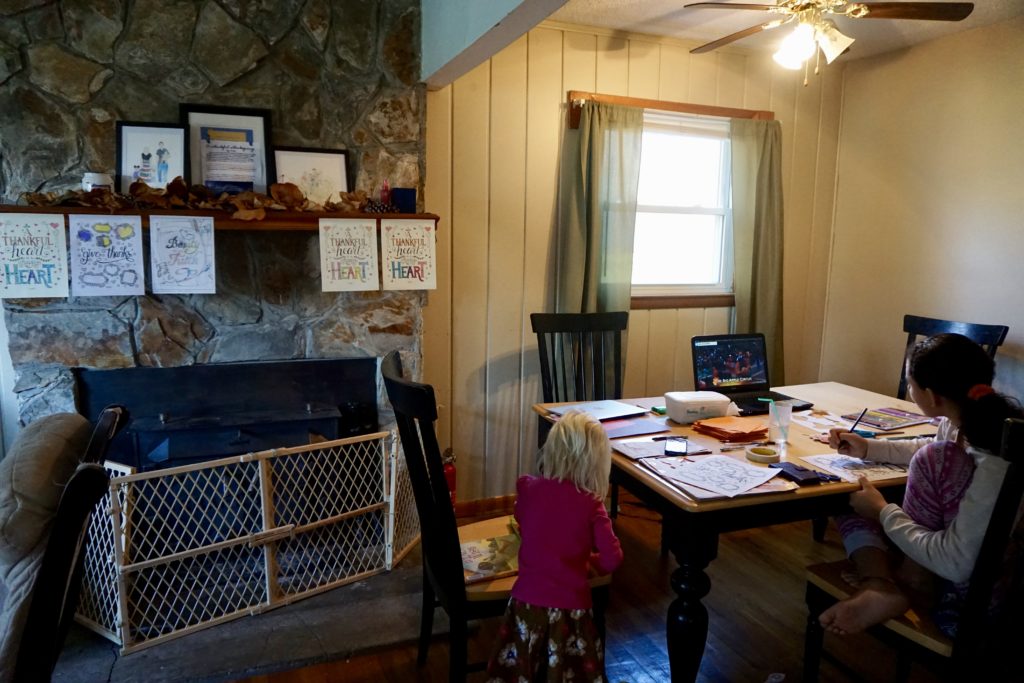 A Thankful Heart is a Happy Heart!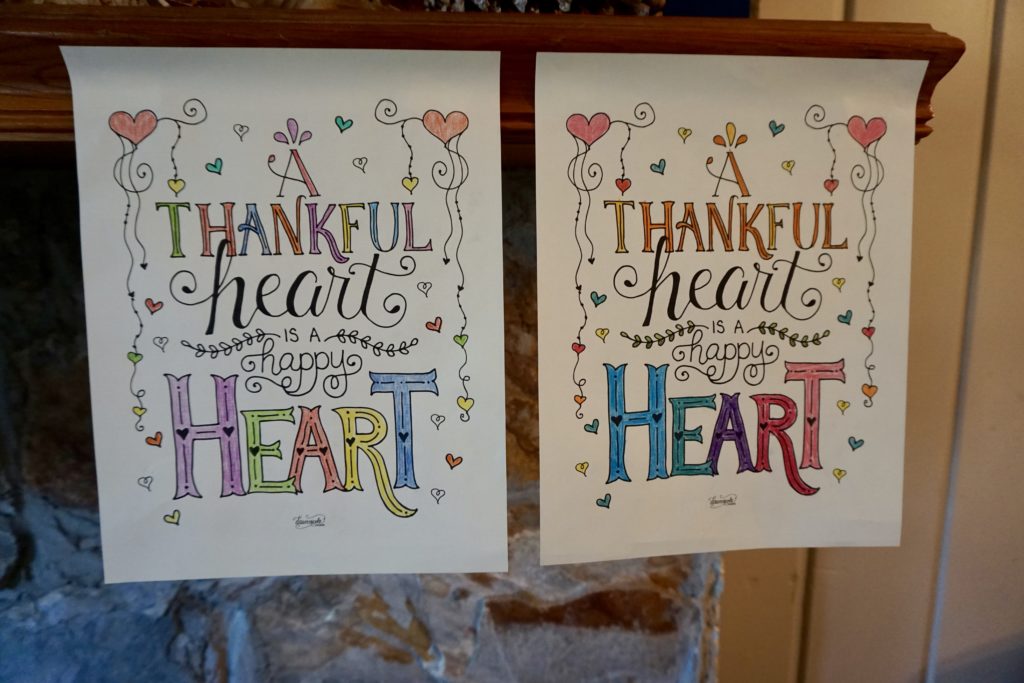 We had a small get together with my parents and a couple from our church. I kept things super simple and very last minute lol!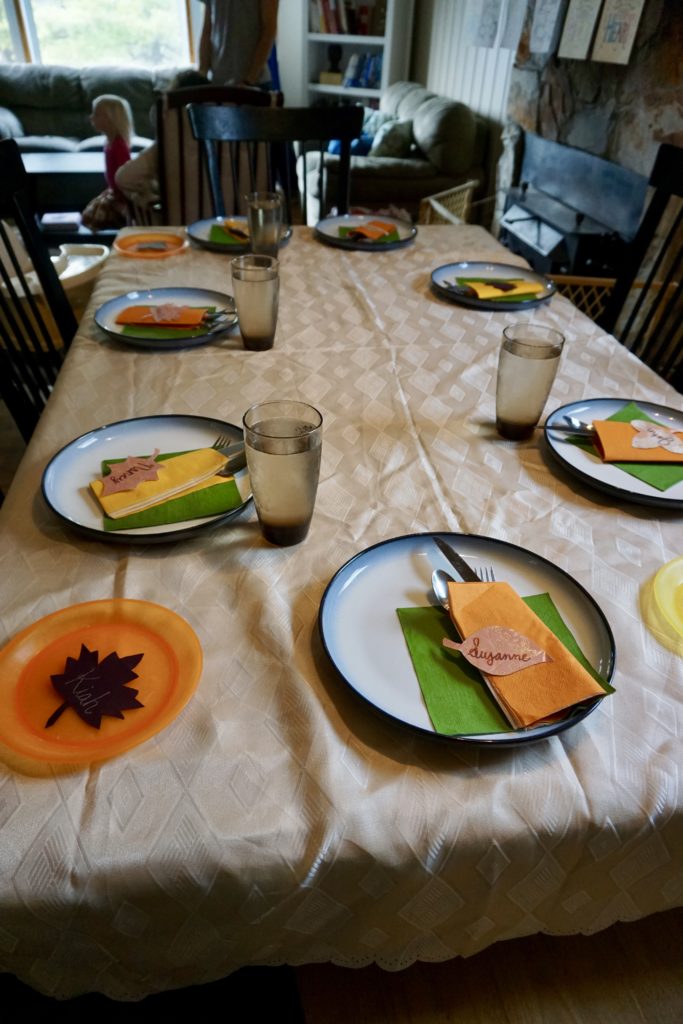 I forgot to take a picture of the food before we devoured it, but here is the aftermath: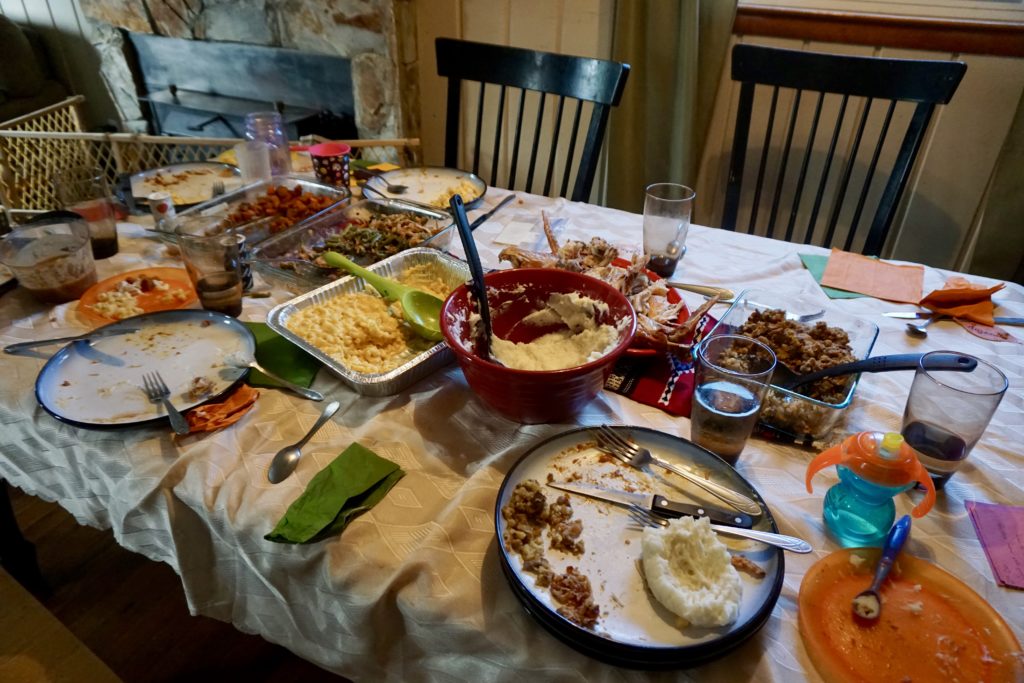 After lunch I planned a small scavenger hunt with activities at each stop. I got it from The Dating Diva's website, which I absolutely LOVE. I kept it really simple, but Heavenly and Tera loved it and some of the adults even participated. I thought at first it would be kind of cheesy and dumb, but it was actually really entertaining and gave a focused place for my kids to put their energy.
Here is Heavenly playing Pin the Feather on the Turkey (she was just a teeny tiny little bit dramatic about it):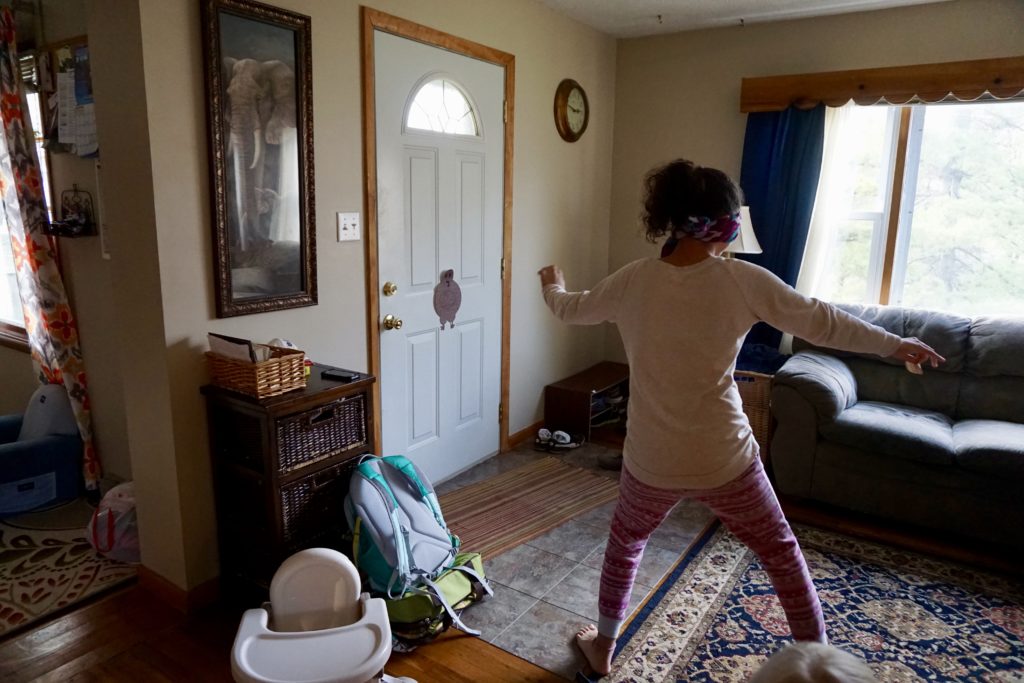 The scavenger hunt led to the pie, of which we had three! Apple (from our apple trees!), cherry (from a can!) and chocolate (from our guests!).
King Kiah ate like a King for Thanksgiving dinner. He loved EVERYTHING, but his favorite was Memaw's mashed potatoes.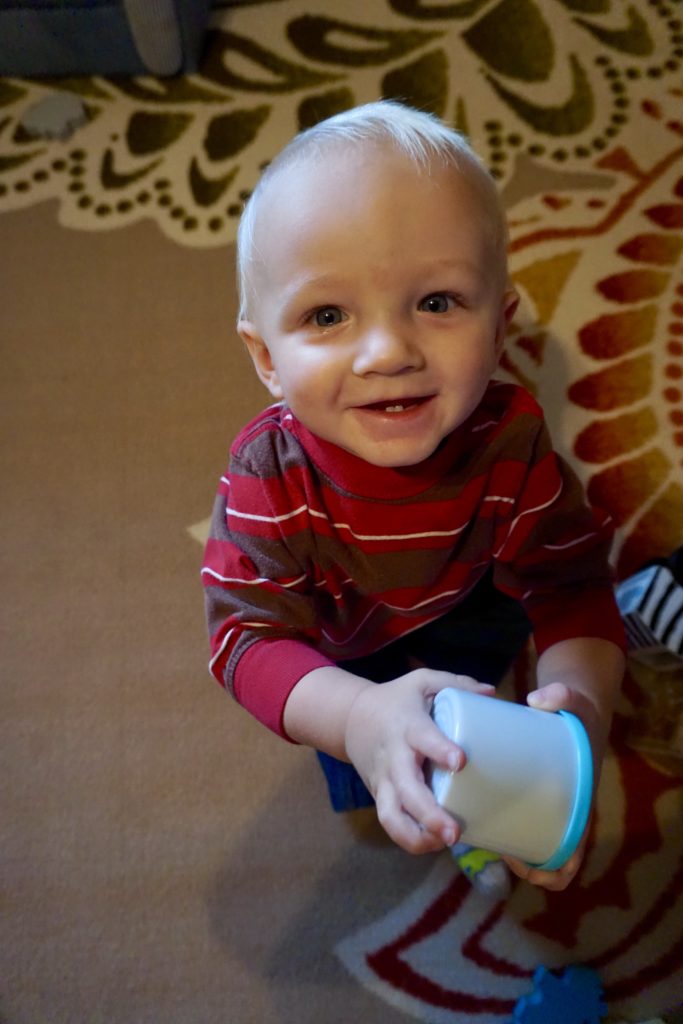 After lunch Heavenly treated us to an entire rehearsal for her upcoming viola concert. I think they are playing 12 songs and she played every single one. She is getting very, very good at playing viola and we are so proud of her. I'm hoping to get her into private lessons sometime soon!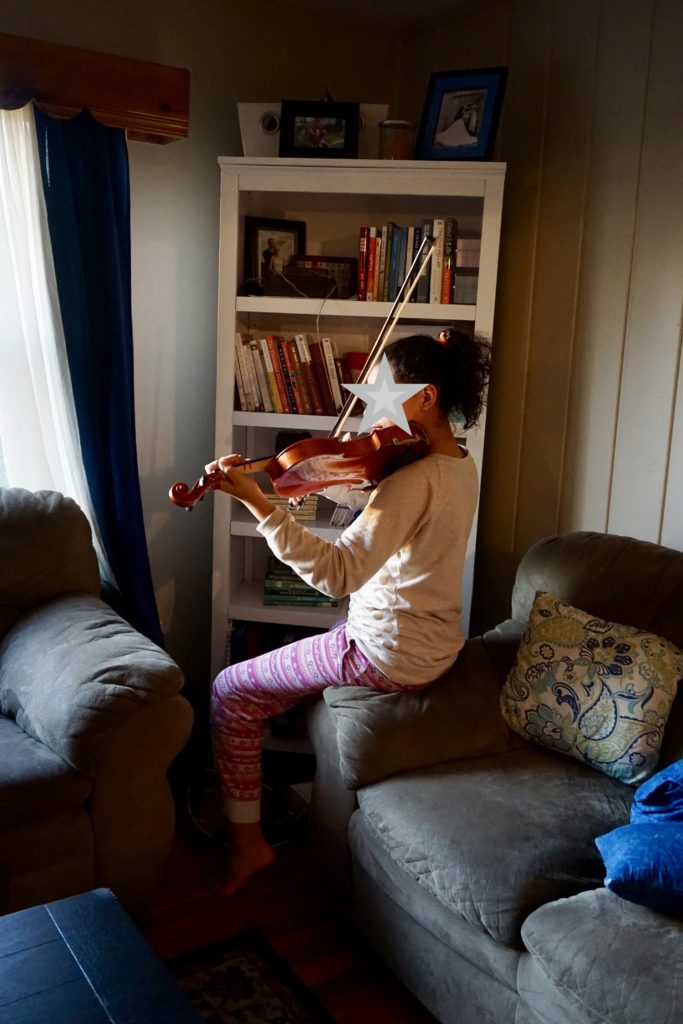 And that was a wrap on Thanksgiving! Believe it or not, we still haven't decorated for Christmas around here. Theo was working most of the week and then on Sunday my Dad ran a 5k and I ran a half marathon (recap to come tomorrow). I'm hoping we can get around to decorating sometime this week while Theo has his days off.
How was your Thanksgiving?