November was a month to remember! We were sick for MOST of the month and I took a break from social media just to spend time with my kiddos, so I didn't get as many pictures as I usually do. Still, we managed to do some fun stuff.
Theo has been working a shift that is 5p-3a, and it has been a bit of an adjustment for our family. The kids really miss him when he is gone (or sleeping all day from being gone all night). Just look at this look on Tera's face: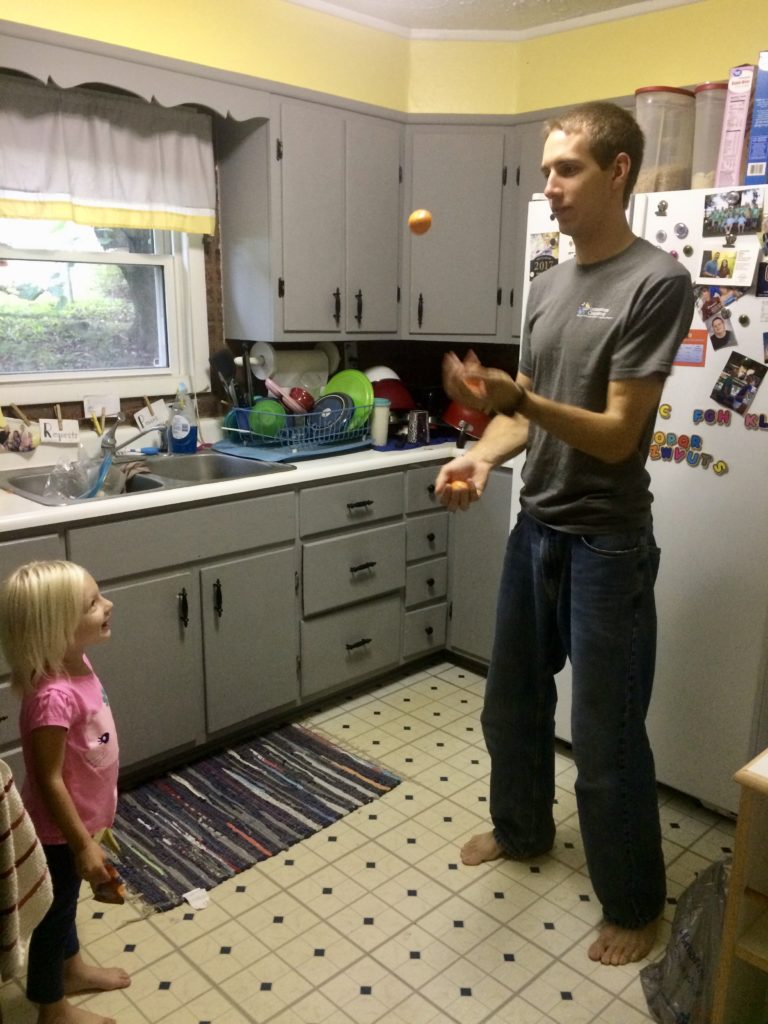 Oh my cutie pie! This girl.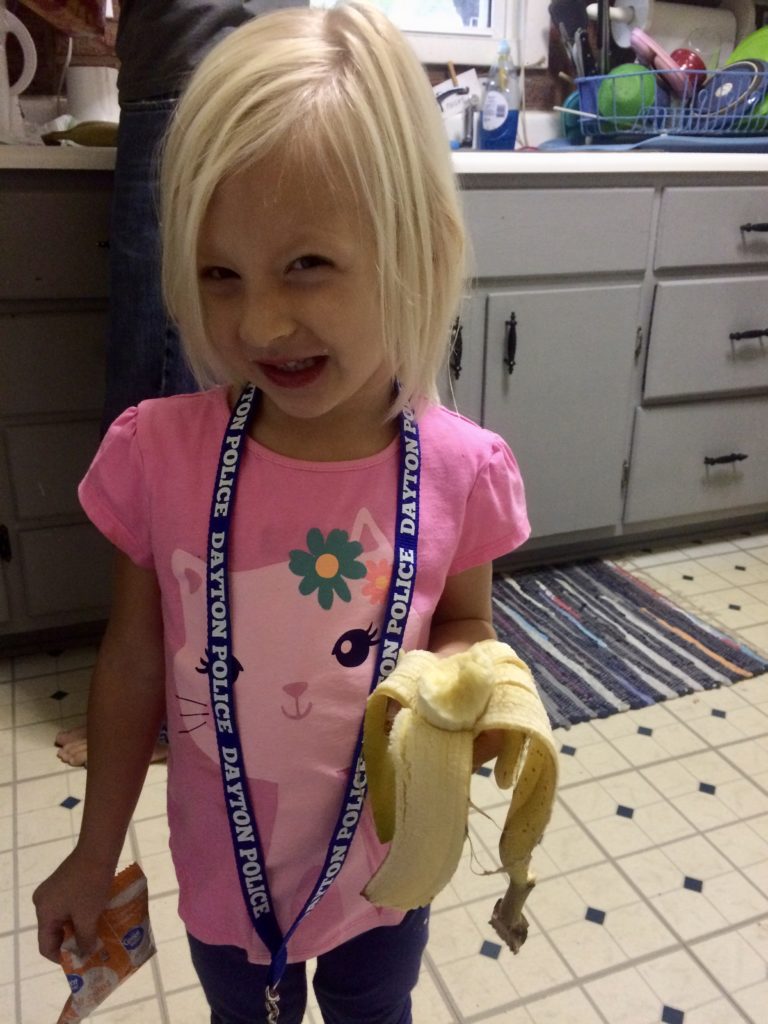 We took our family photos back in October, but I just downloaded the pictures from my phone and I found this one. Trying to get the twins to smile for the camera took a lot of effort! Haha!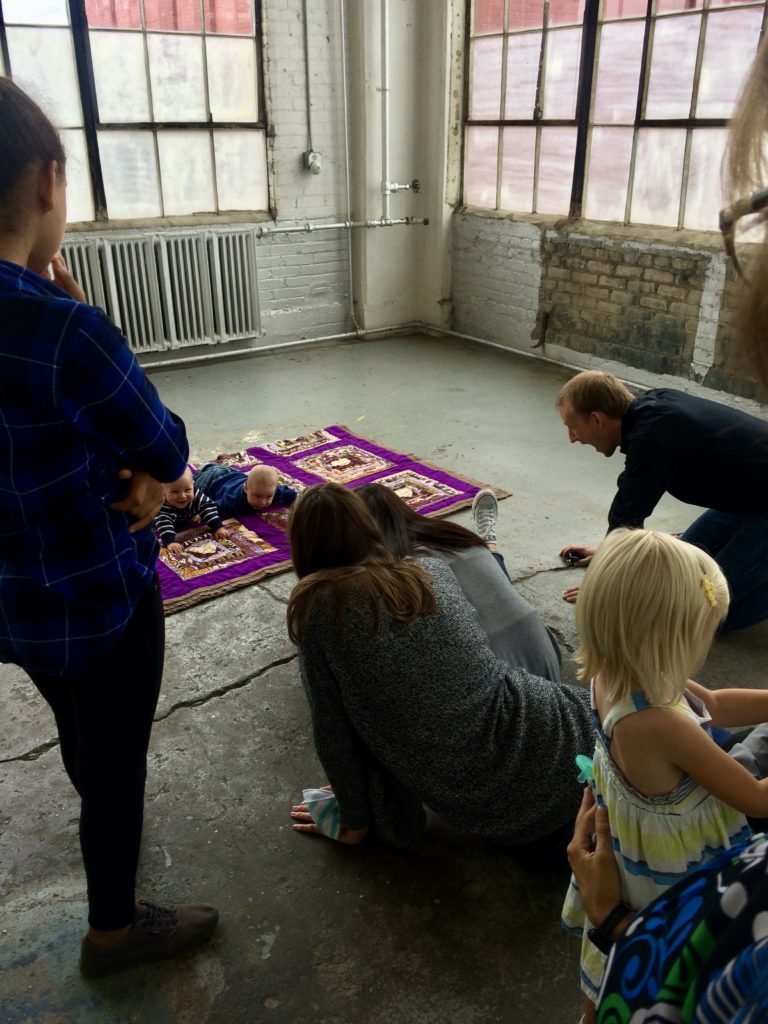 November weather can be 75, or below 30 and snowy, so we know to take advantage of warm, sunny days. I knew this would probably be the LAST warm, sunny day so we really enjoyed it.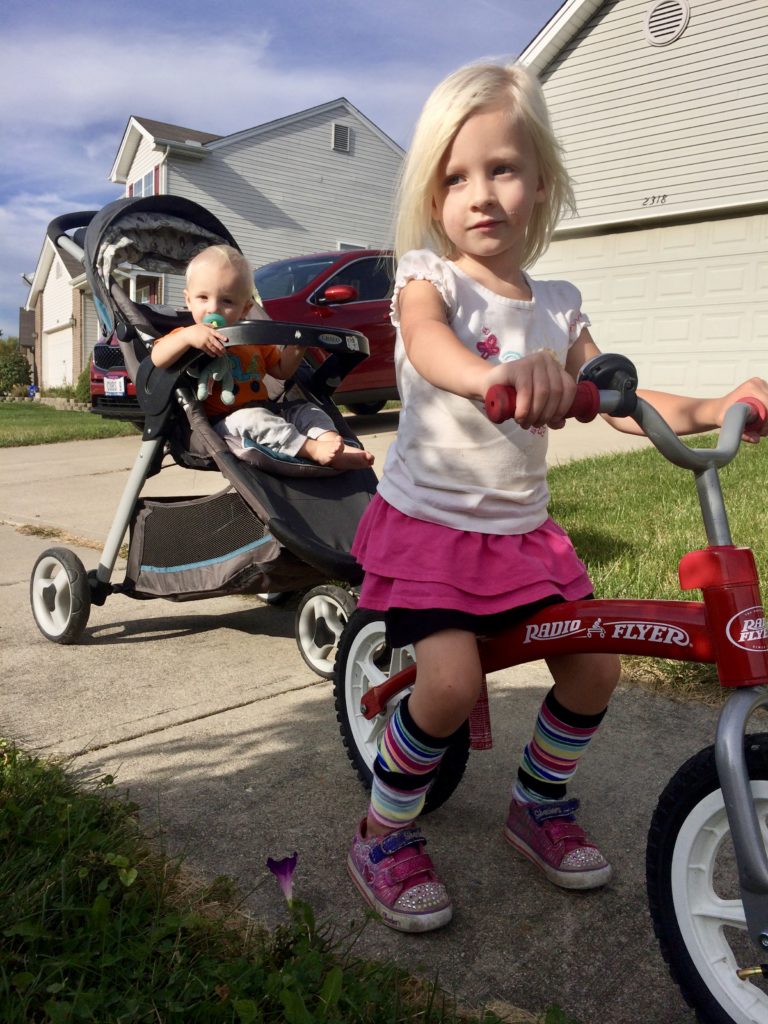 We have a park within walking distance from our place. It doesn't have any swings, but the kids still love it. Kiah is just now discovering climbing and sliding. And which slide is his favorite? The one that is on the tallest tower with the biggest drop, of course.
Summer is my favorite, but Indian summers are the absolute best weather of the entire year. It's like a little gift that we weren't supposed to have.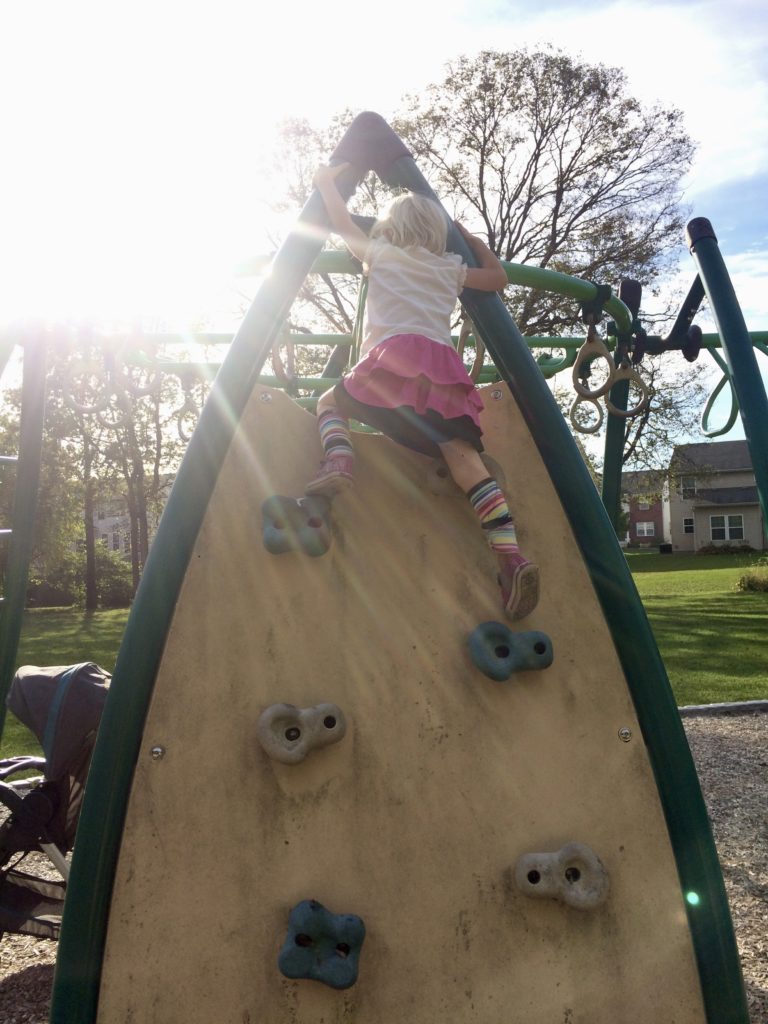 She's also really into dressing herself lately.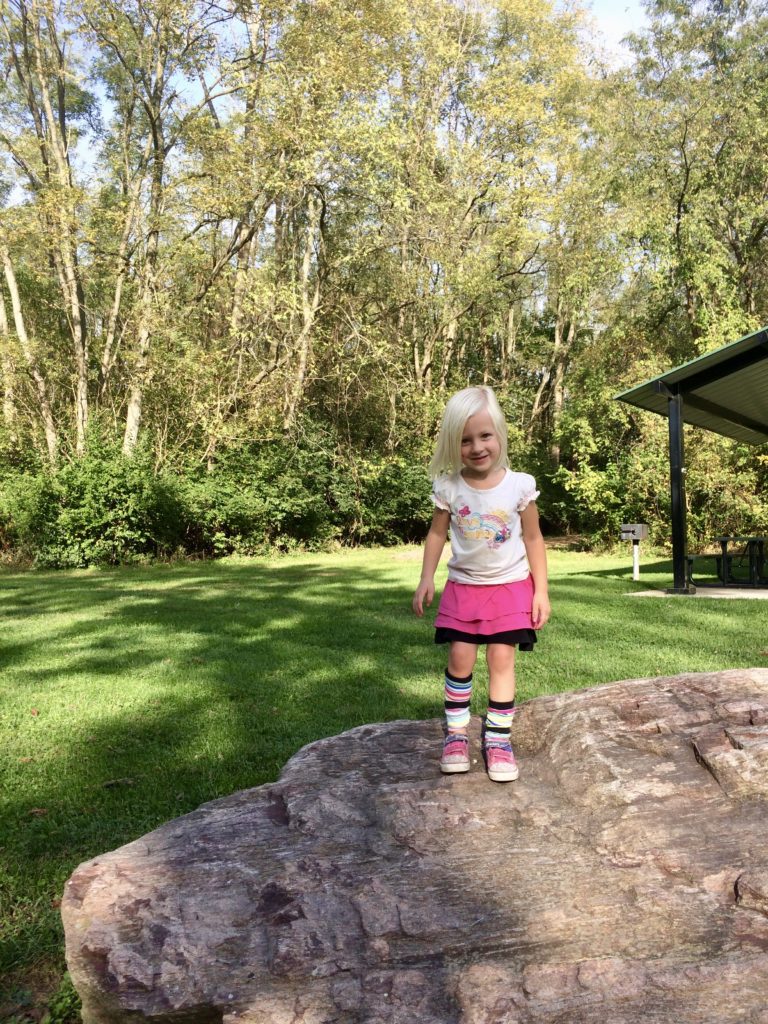 Tera rides her strider bike the whole 1.5 miles (there and back) and I push Kiah in the stroller. I also get in some good podcast listening while we walk.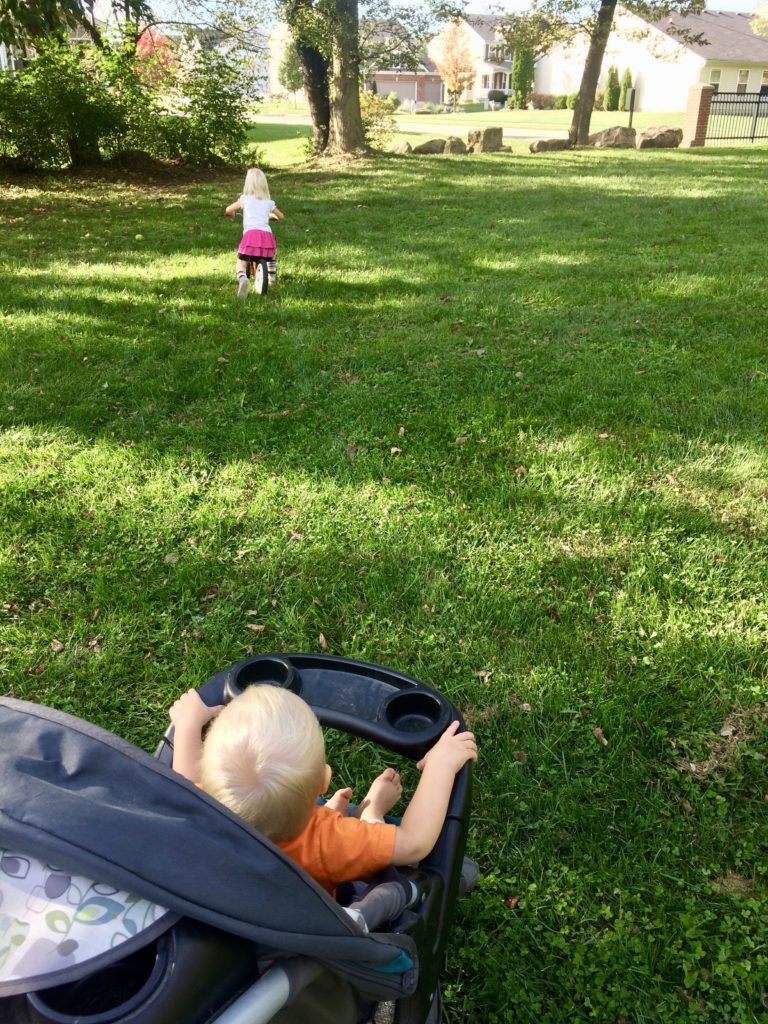 This month Theo and I got to go on a date! We went geocaching for the first time and we are hooked!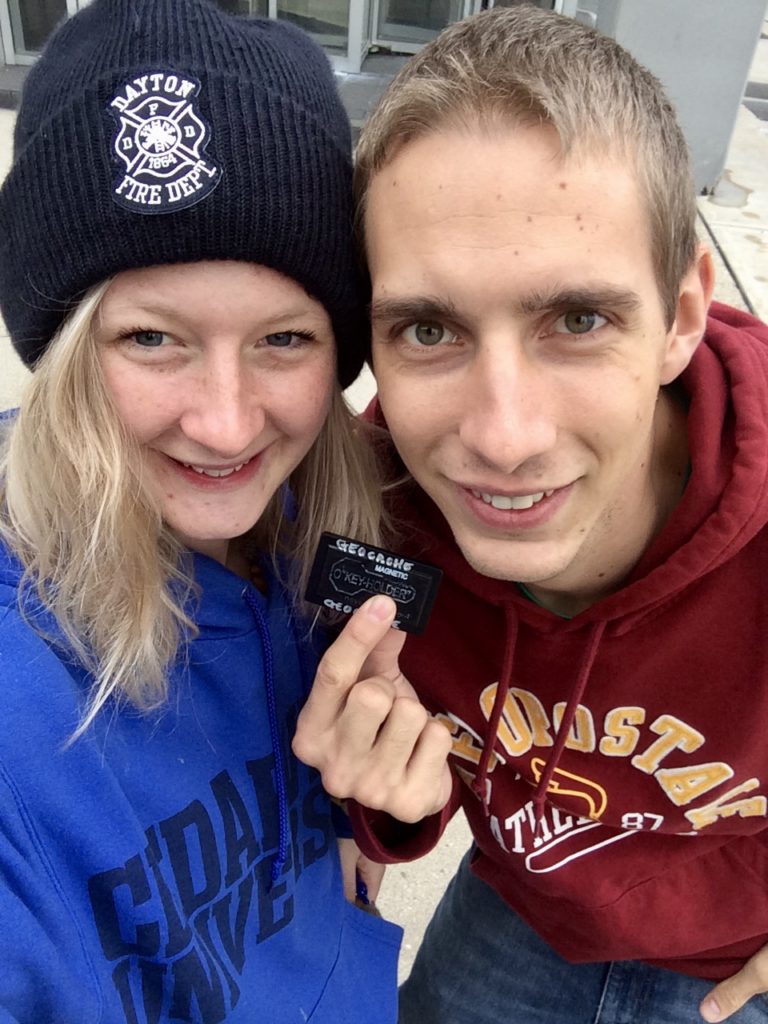 We went to downtown Dayton and found 4 or 5. Since then, we have done a few in the woods, too, but I think I actually like the city ones better! Although I will admit that geocaching in the city brings a lot of strange looks from people passing by.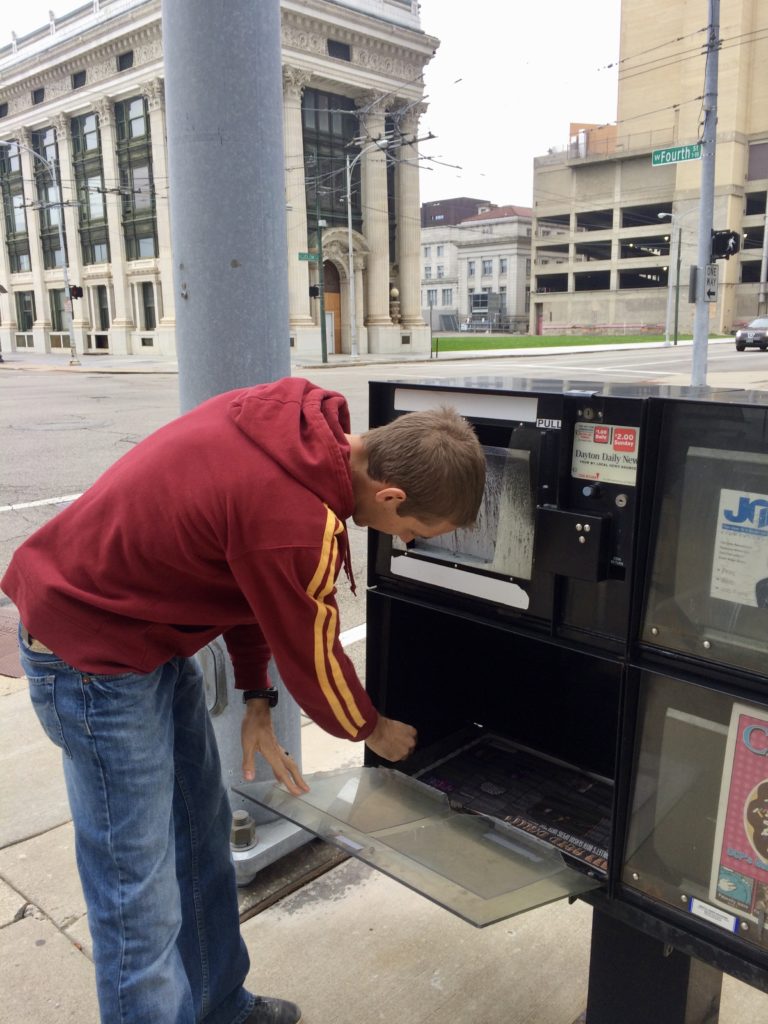 We ended date night with dinner at Old Scratch! This was a fun little local joint and I can't wait to go back there again. Perfect for a date night, a group meeting or dinner with the family. We didn't know it at that moment, but that was the final voyage of our black Impala, the first car I ever owned the one we had since we got married. It had almost 300,000 miles on it and it lived a good life. RIP black Impala.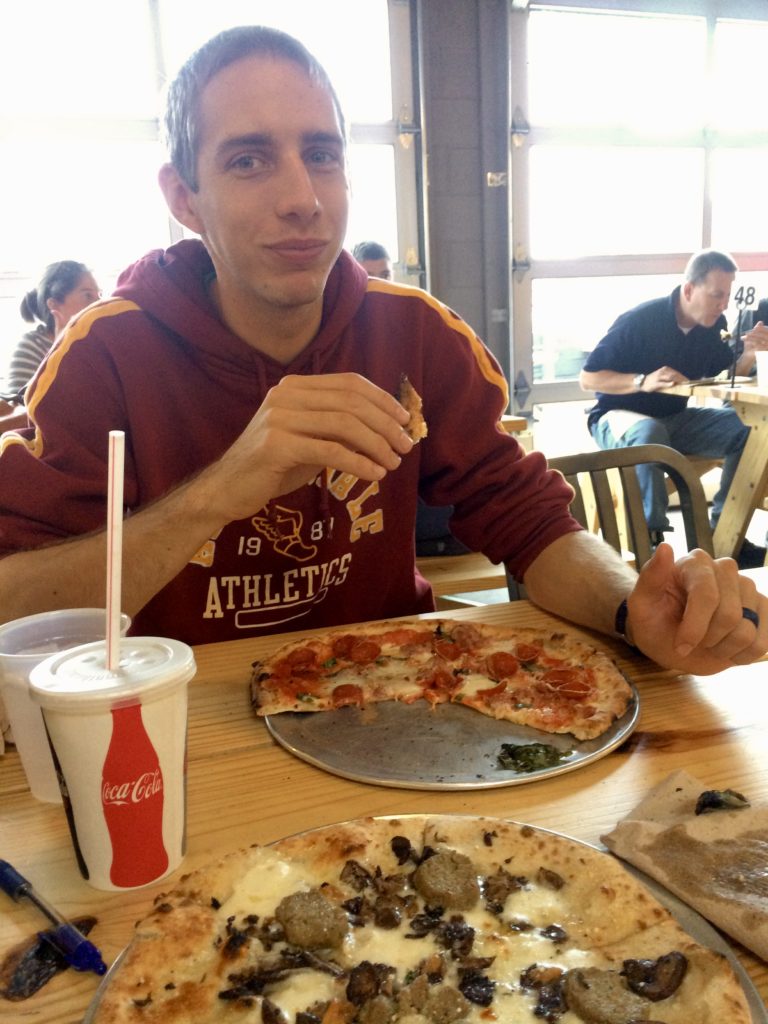 Fall means leaves, and giant leaf piles, and jumping in the leaf piles, and throwing the cat in the leaf pile….
This pile of leaves was MASSIVE.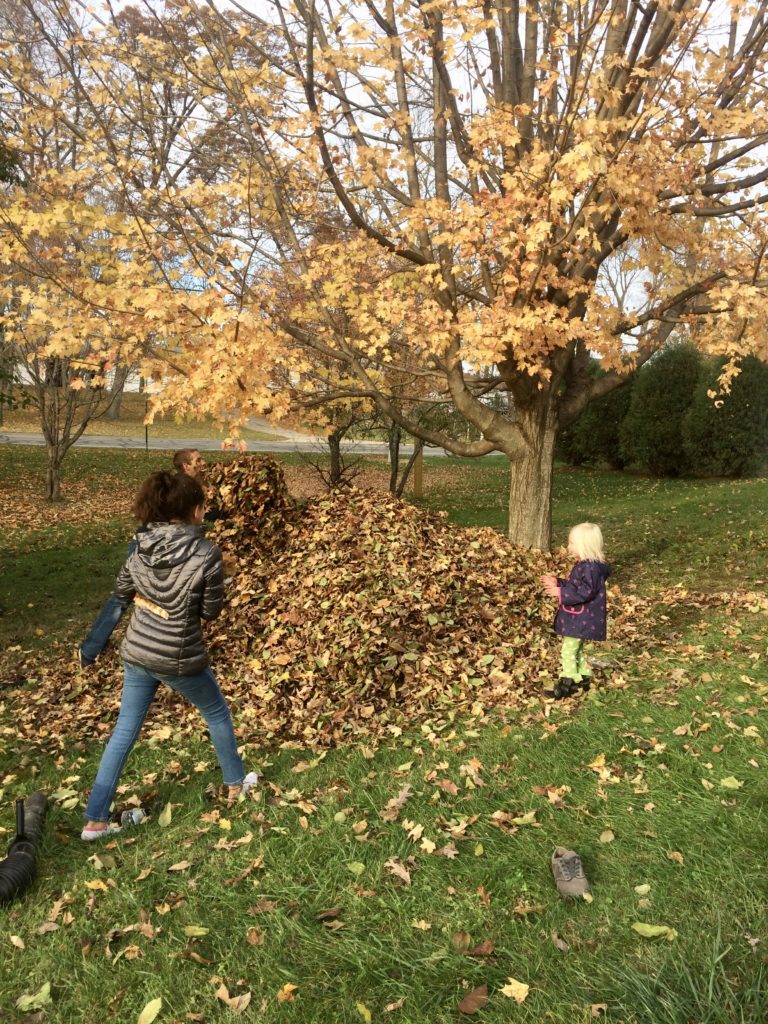 Heavenly and her friend were jumping out of the tree into the leaf pile. Haha!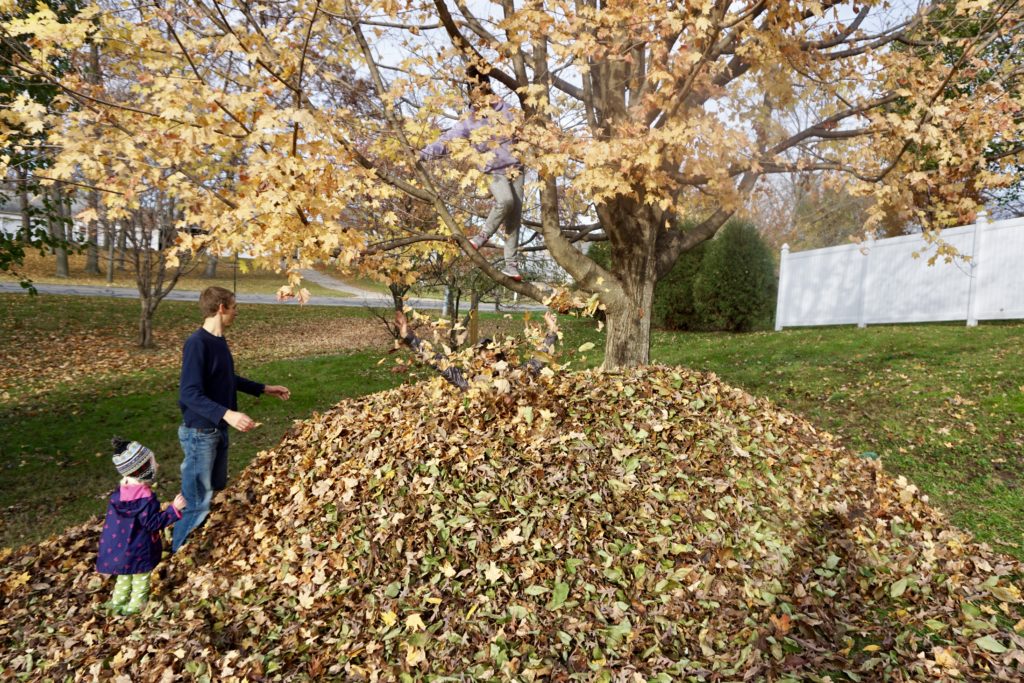 Heavenly came home from school informing us that she had a school project to work on and that she needed google to help her do it. We informed her that before google people did homework with their actual brains (what a concept). This cell project had blood, sweat and tears but by the end she had done the entire thing herself, was BEAMING with pride, hadn't used google, had discovered what an encyclopedia is, and got a 120% on it (bonus points for turning it in early). I was so proud I cried.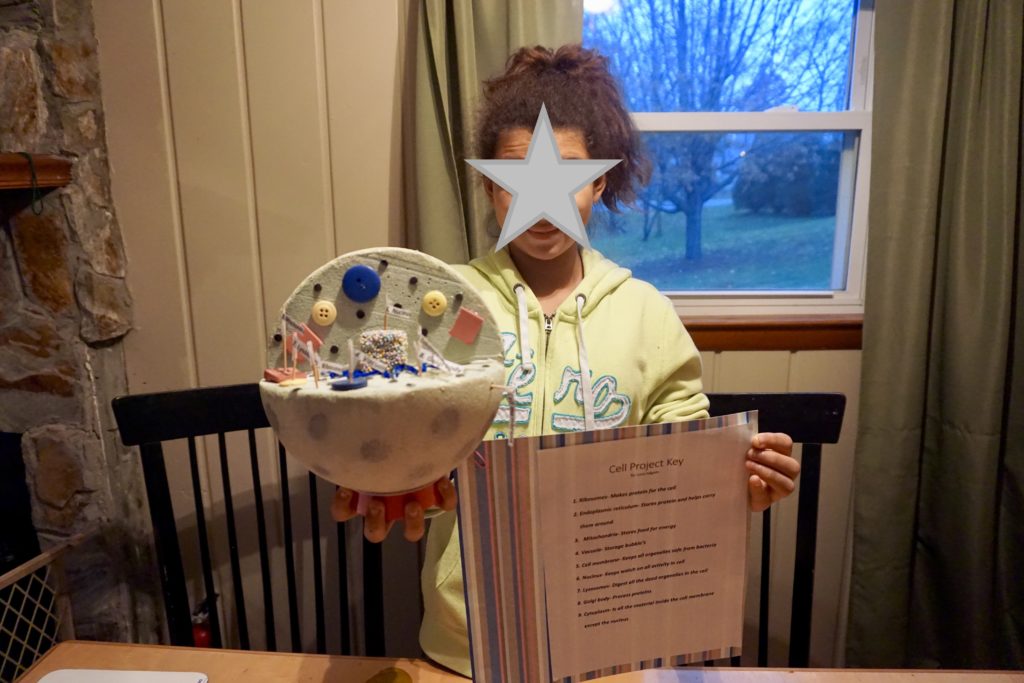 Little man has gone from the most content baby in the world to being very fussy, clingy and needy all.of.the.time. I'm not really sure what is going on with him, but it's been a bit of a trial for me. Still, he is so dang cute and I love seeing him explore and just explode with knowledge.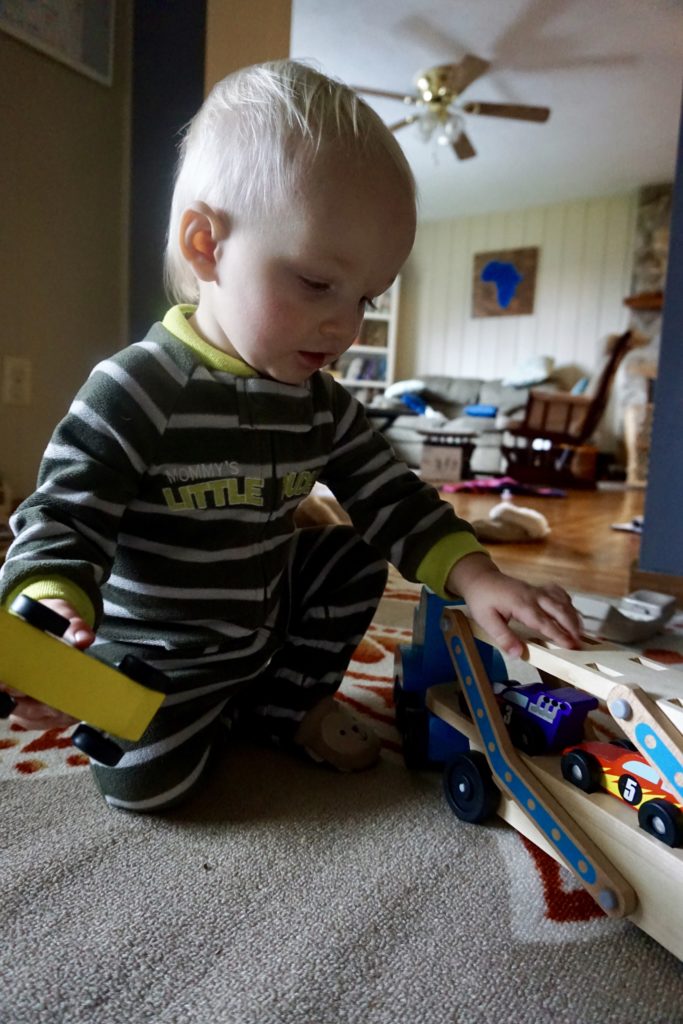 He has still not taken his first steps, although he is perfectly capable of doing so. We have tried absolutely everything to get him to walk but NOPE. I'm sure he will take steps when he is good and ready, but that time is not right now.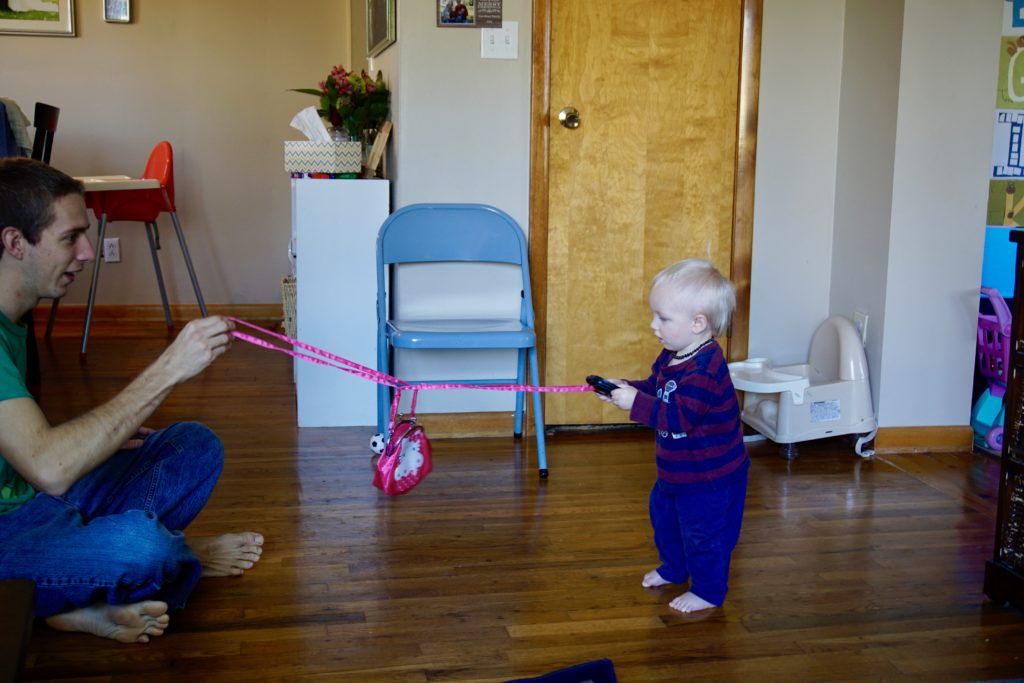 We also hosted Thanksgiving this year which I wrote all about here.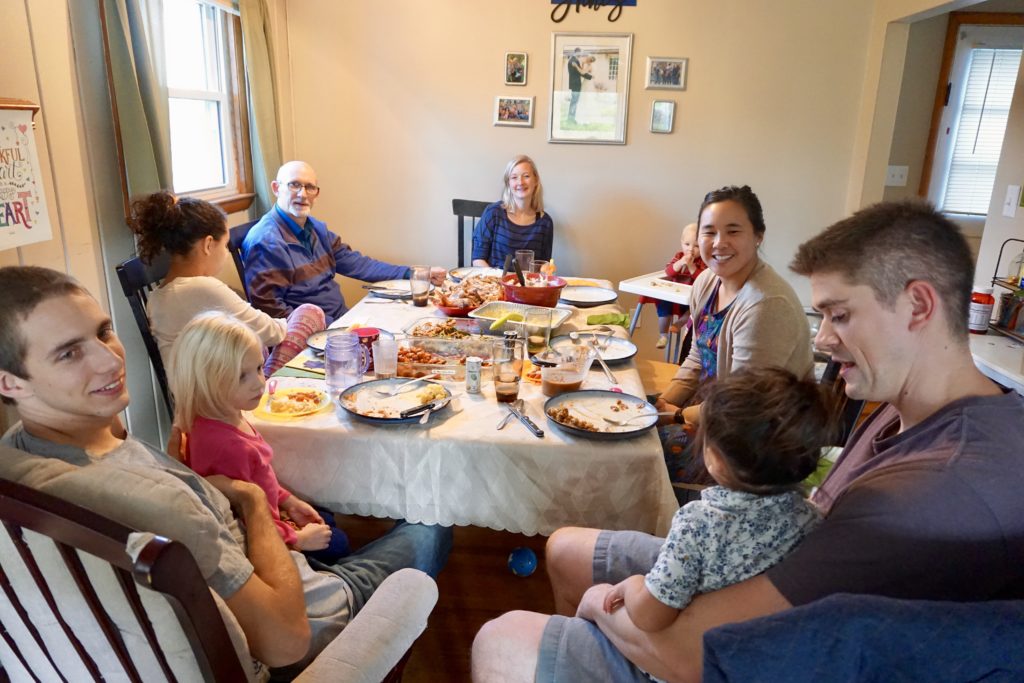 I also ran my second ever half marathon and did fairly well! I recapped that here. My Dad ran the 5k and did awesome, too!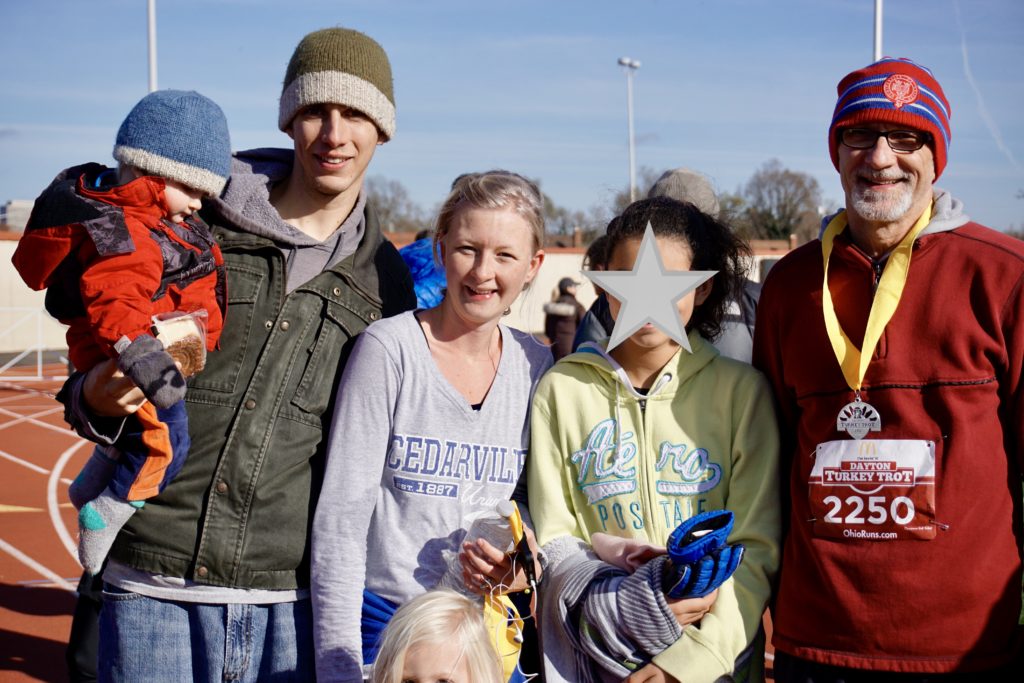 The day after my parents left from being here for Thanksgiving, my friend Joy brought her two kids up for a visit. We always have a blast together, especially after we put our kiddos to bed, and I'm SO thankful for our 15 year friendship. I didn't take many pictures while she was here, but I did take some when we went to the Air Force Museum.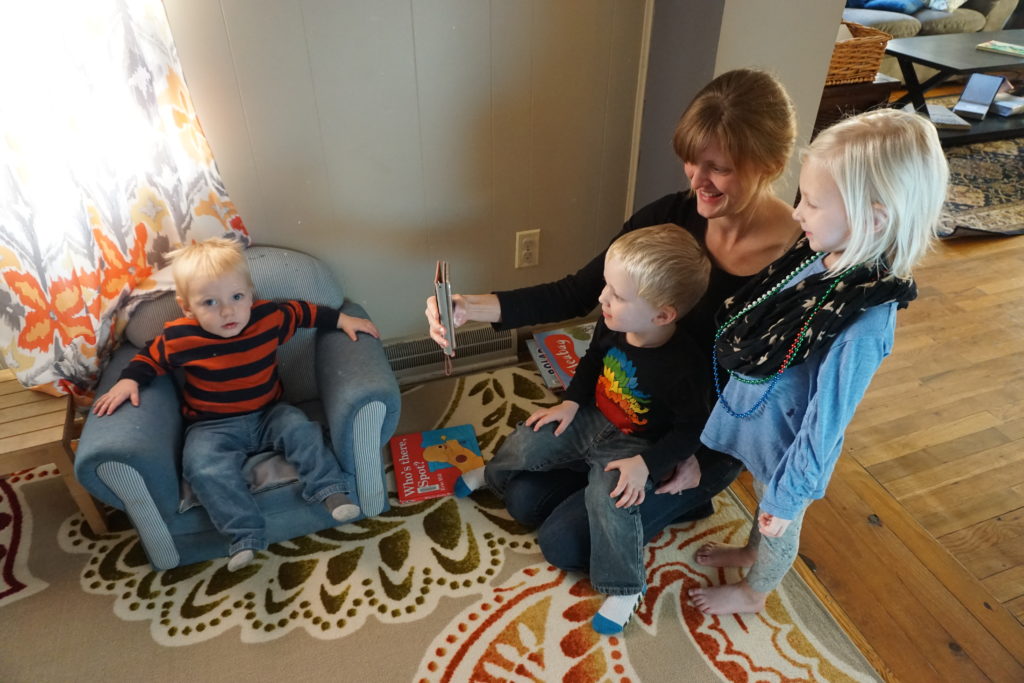 Gabriel was not interested in walking with us, and Tera was very concerned that he was going to be lost. She was holding his hand and insisting on pushing Kiah in the stroller. Lol.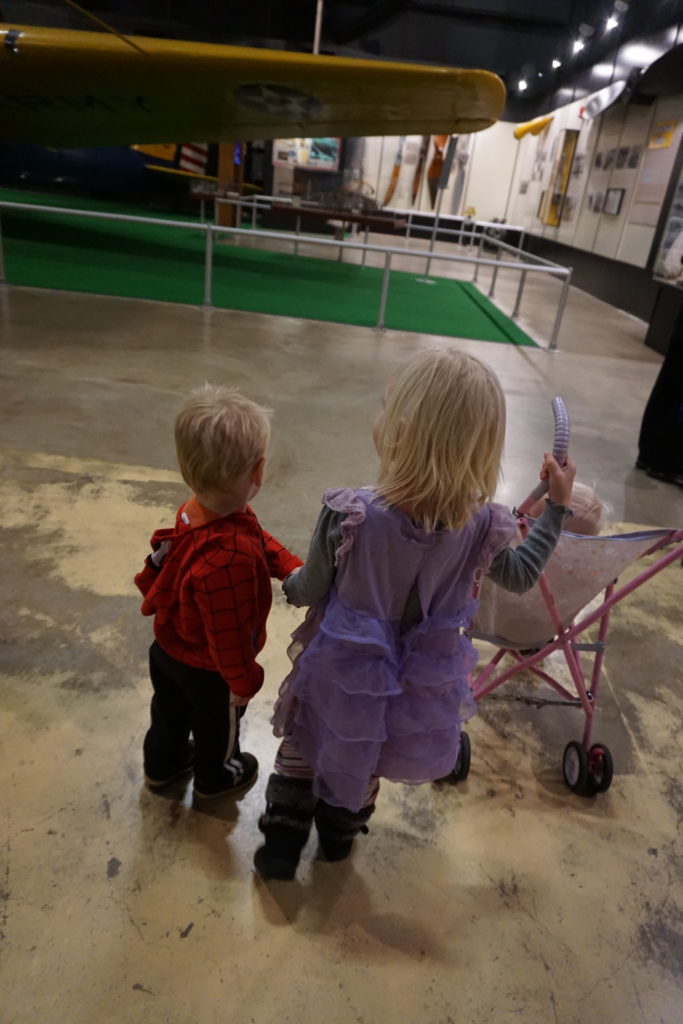 By the time we walked to the back hanger, Kiah did not want to be in the stroller and Gabriel did not want to walk. So Daniel got to ride while Tera pushed, Gabriel got carried and Kiah crawled. We were quiet the sight to behold. 4 kids 3 and under.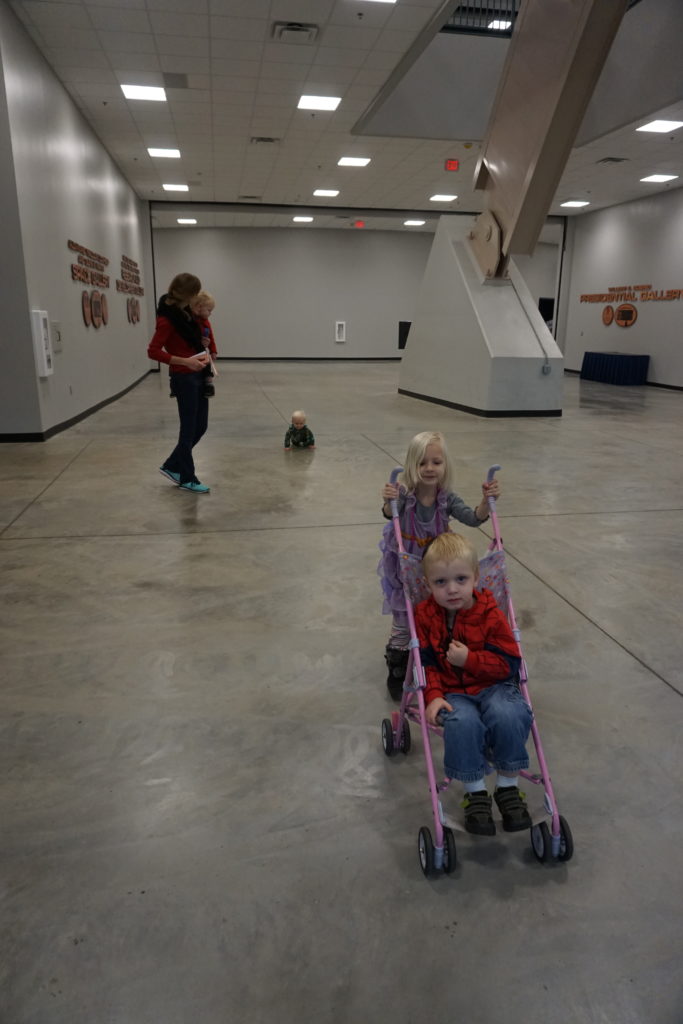 One thing that I love about the Air Force Museum is that they are SO friendly and helpful with kids. I didn't realize this before, but the strollers at the museum are FREE. Some helpful volunteer noticed us struggling with our crew, and brought two over to us. They had plenty more, but we didn't have enough hands to push any more. They also have several double strollers, but they were all located right near the exit which is where we were headed anyways.
At one point we were pushing these three strollers and came around the corner right into a big group of men wearing uniforms with a LOT of decorative medals on the chest. I have no idea who they were, but I would imagine that they were some highly important and obviously very well decorated Air Force people. We scrambled to get out of the way but I hope they enjoyed the view of this crazy crew!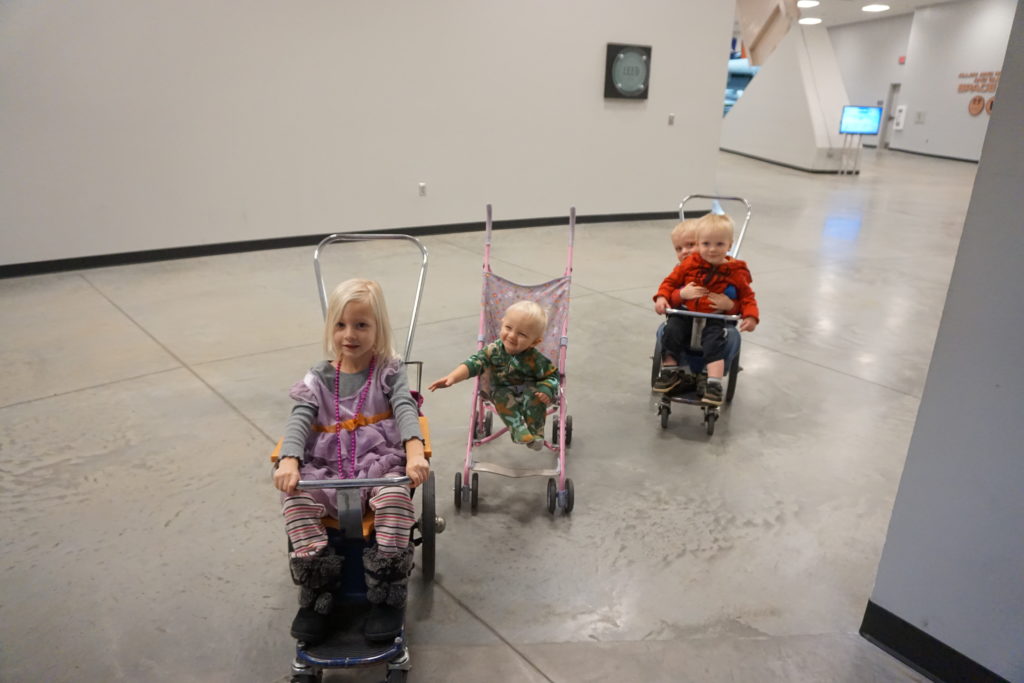 And on that note, I'll leave you with some pictures of Kiah's impressive fuzzy head: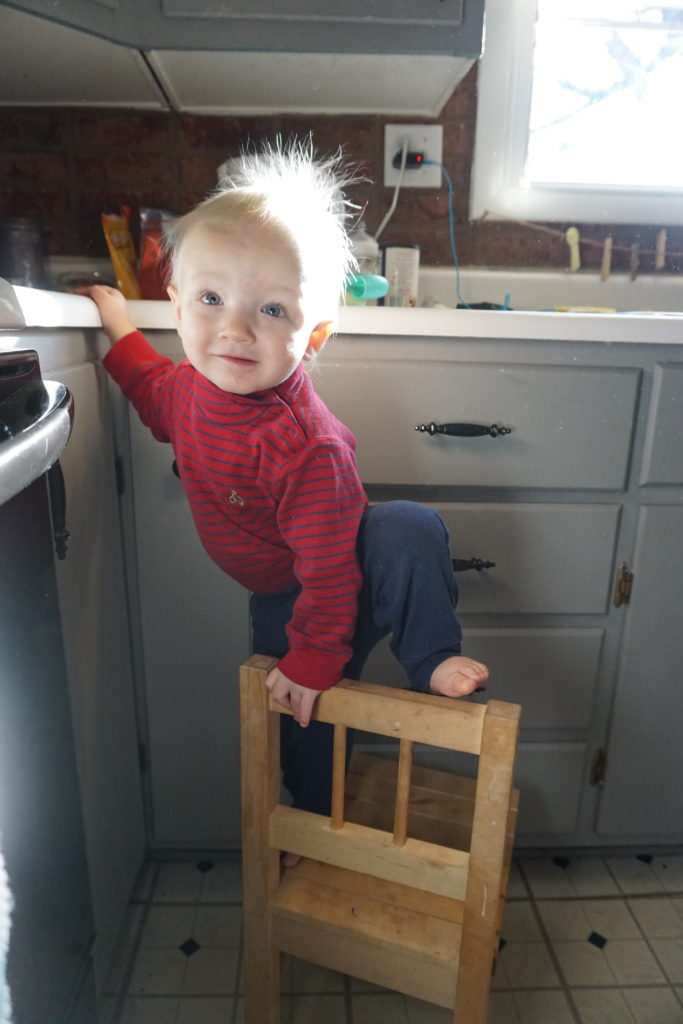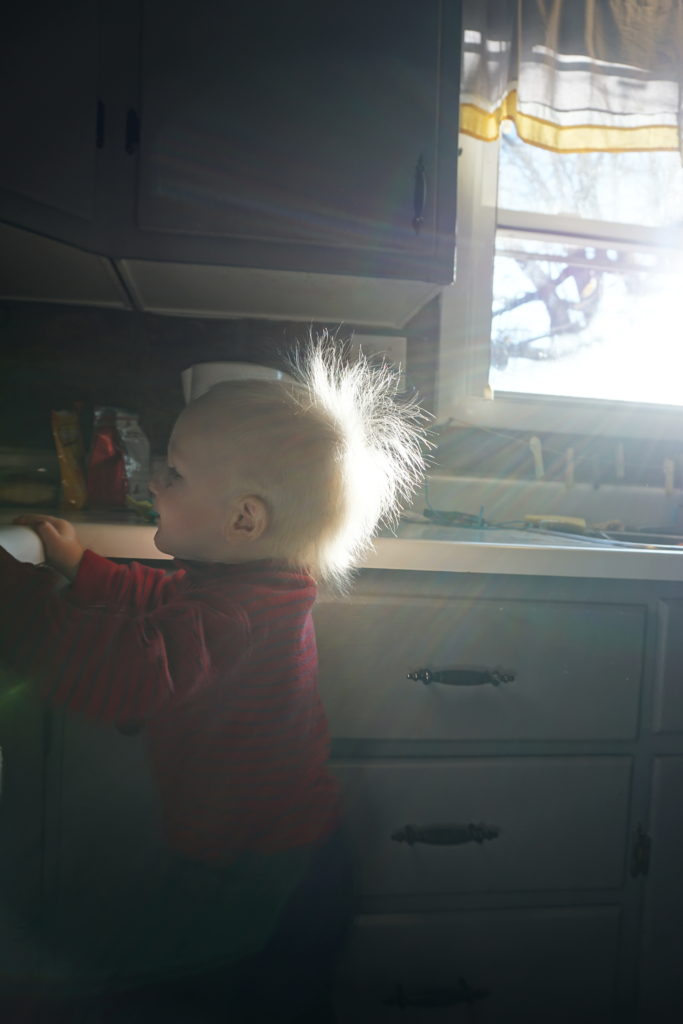 Most popular November posts: