Every year, at the beginning of September, a huge sunflower field blooms not too far from our house. It blooms once a year, for about a week…and is absolutely breathtaking.
Sunflowers are my absolute favorite flower. They were my wedding flower. They are just so BRIGHT and cheery, and big and tall. And parts of them are edible, too! What's not to love about them??
Theo and I have tried to go every year.
The first year we went, we missed the blooms and found a field of dead flowers.
I was really disappointed. So we tried again the next year…
And that time, we struck gold. SO BEAUTIFUL! I could just sit there and stare at that field for hours…
So this year, I did not want to miss them. I thought it would be the perfect place to take some family pictures. I watched closely for the announcements about when they would be in bloom, and when it was announced, we made plans to go on a Monday evening. My mother-in-law was in town, and I thought it would be fun outing, plus we would have someone to snap some pictures for us. I fed Tera, we all got ready and headed out the door. We made two quick stops on the way, and then we got to the beautiful fields.
We got Tera out of her seat, and she immediately started to fuss.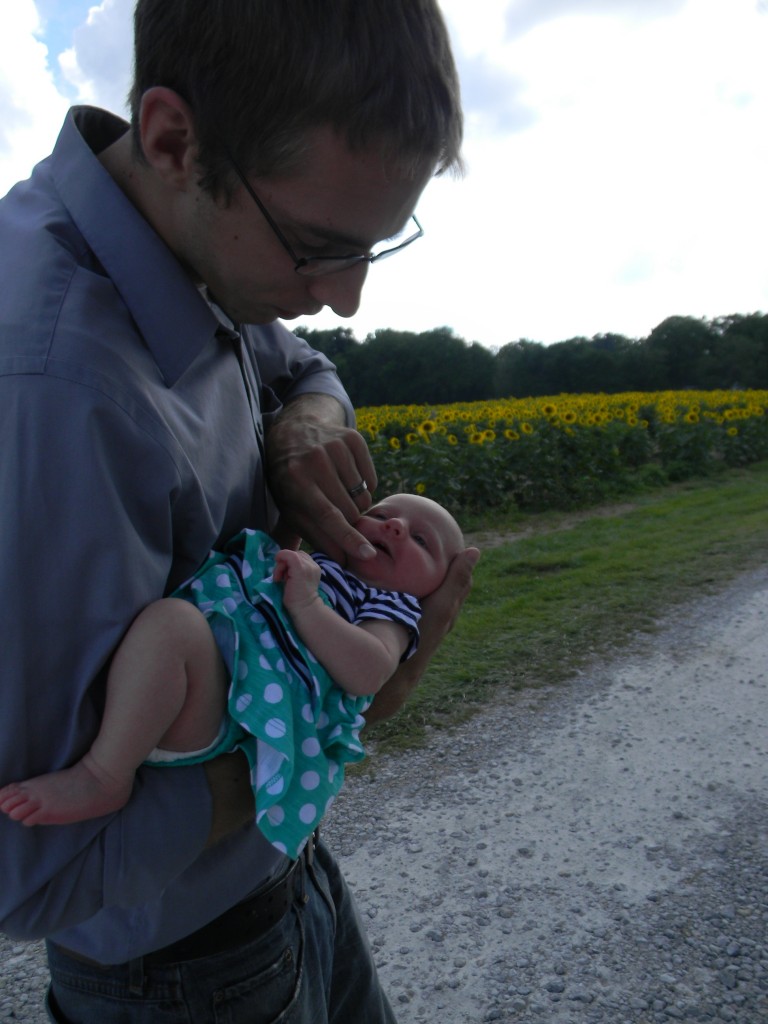 So we posed for some cute pictures, hoping that she would hold on just a few minutes so we could get a few good shots…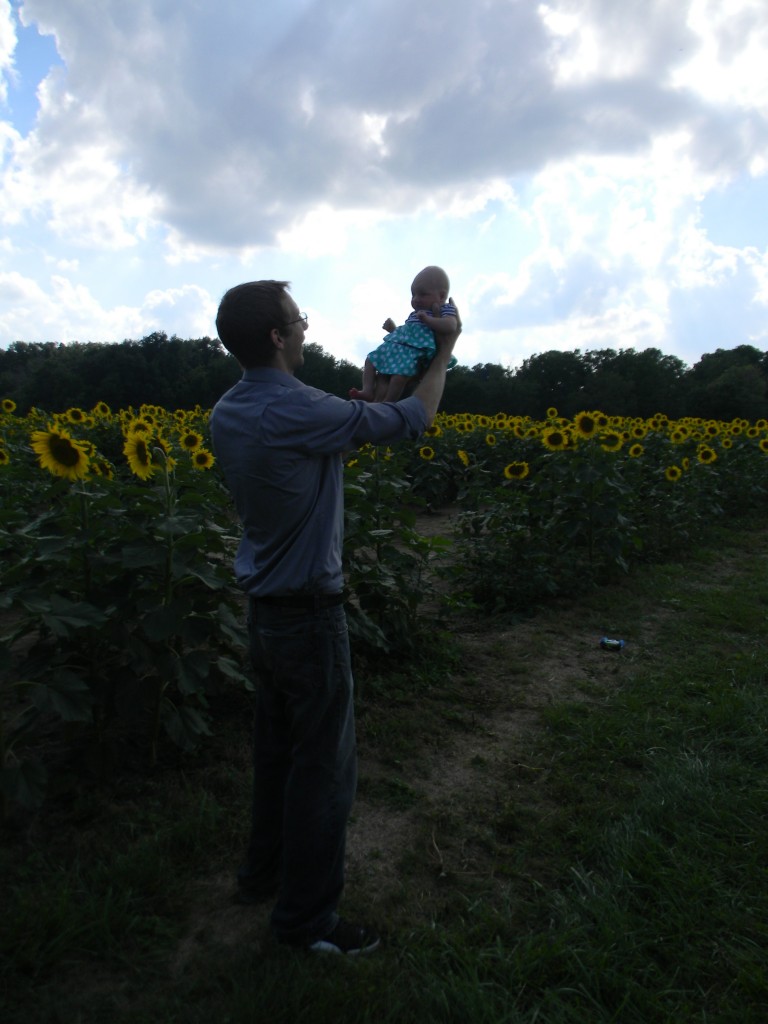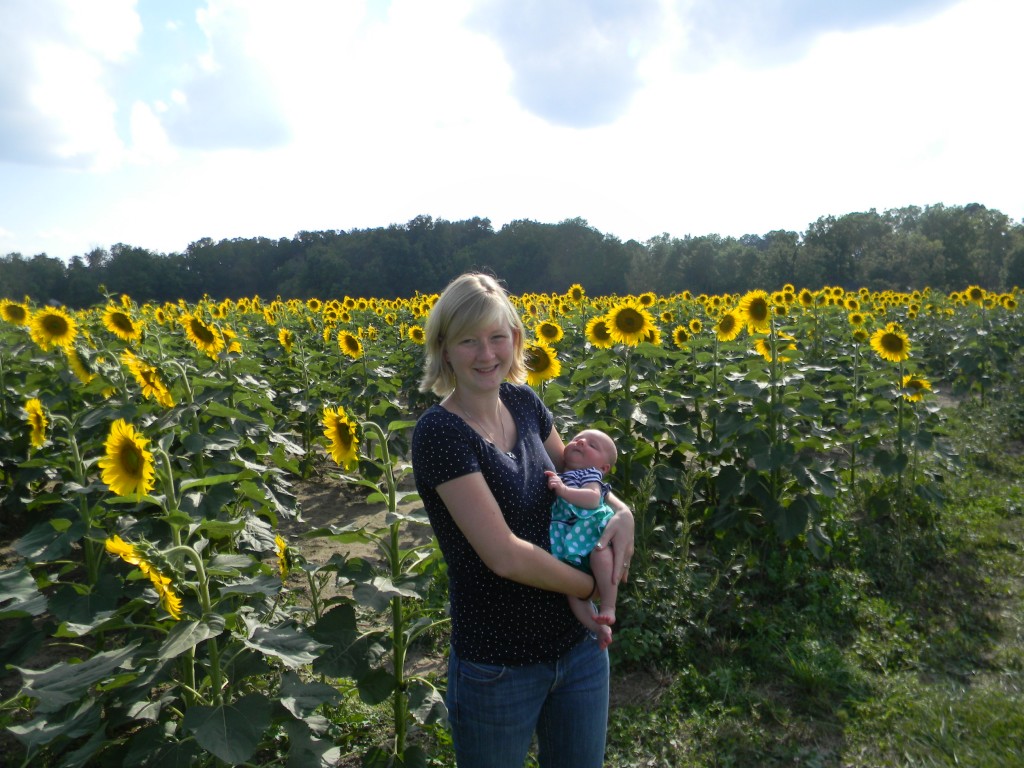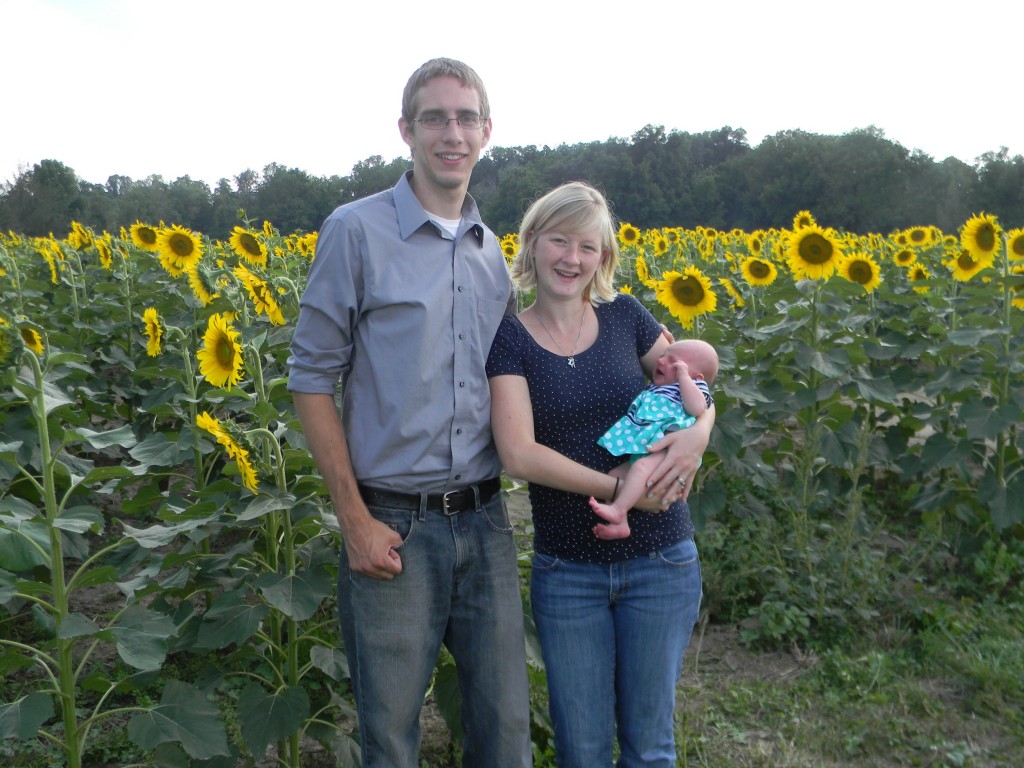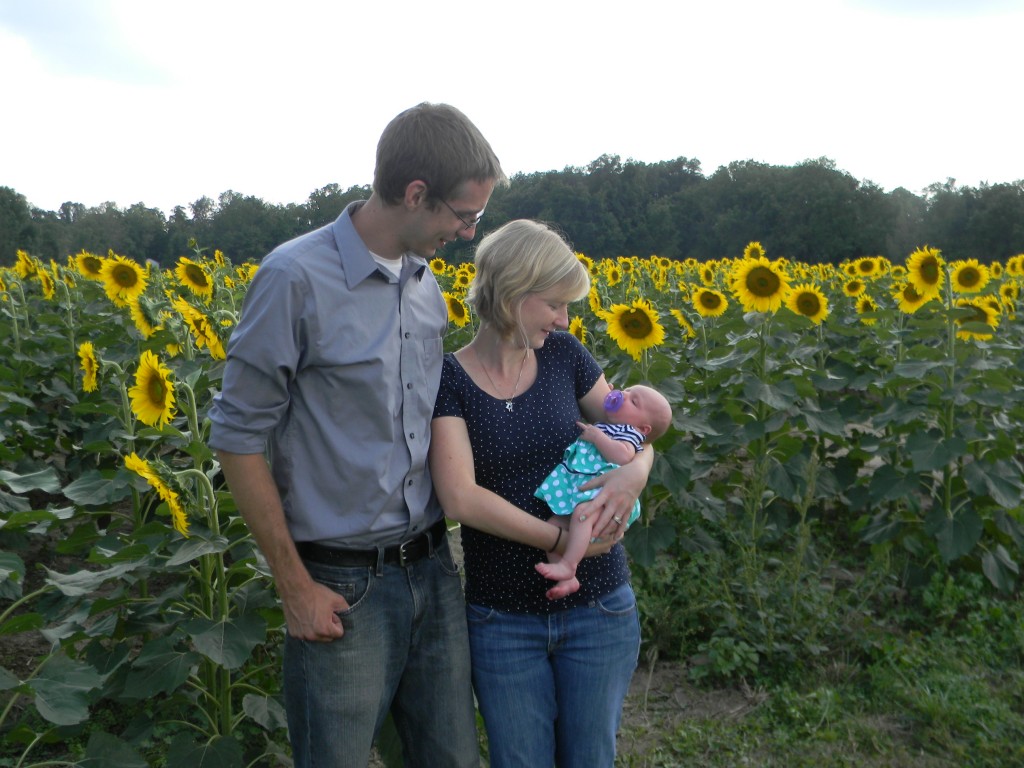 She was not having it, so Grandma gave it a try…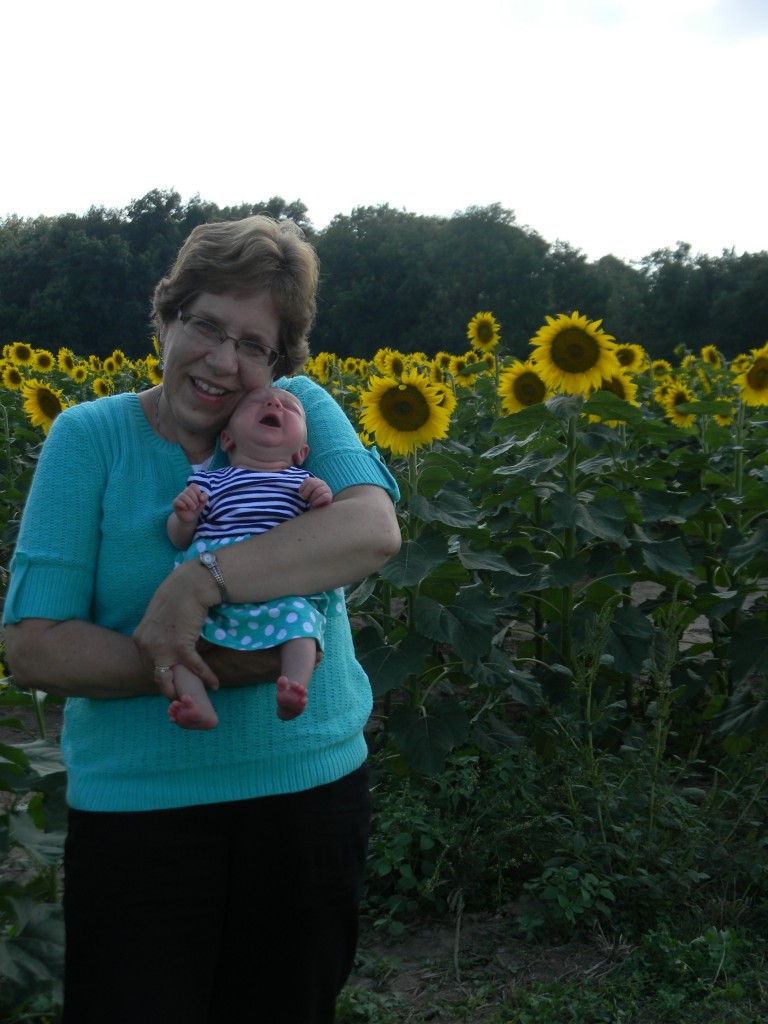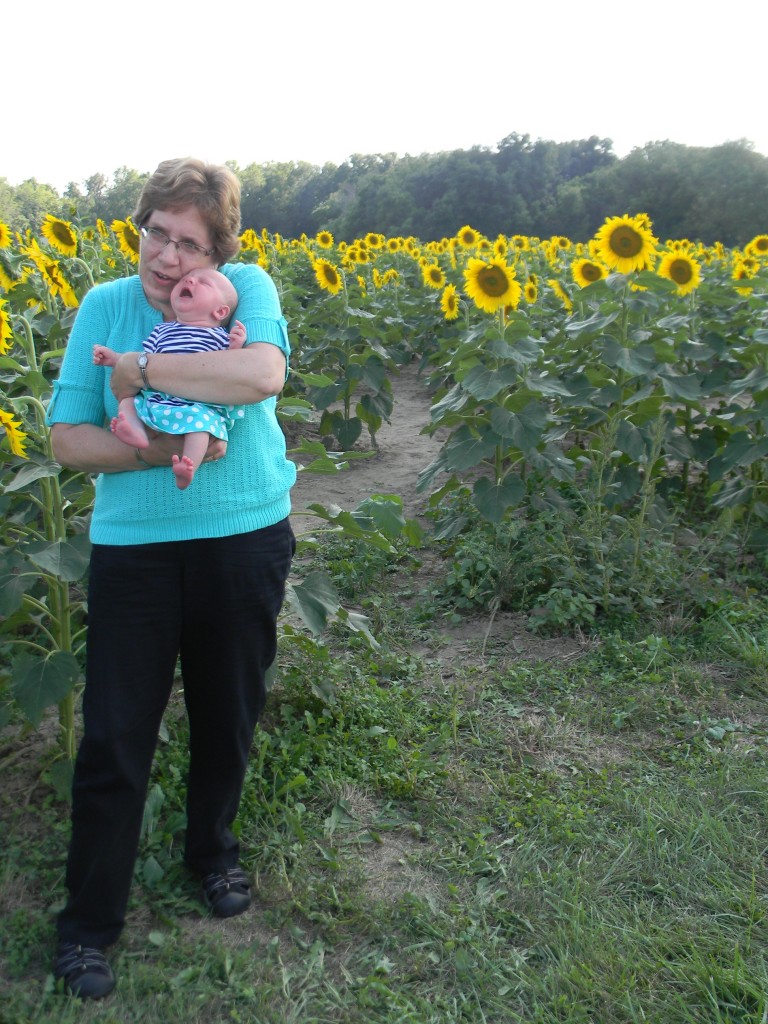 Nope. Nope. Nope. By that time, I was in tears because I was so frustrated, and so focused on trying to get a good picture. So, we headed back to the car to give Tera some grip water and regroup. Maybe they should invent some gripe water for Mom's.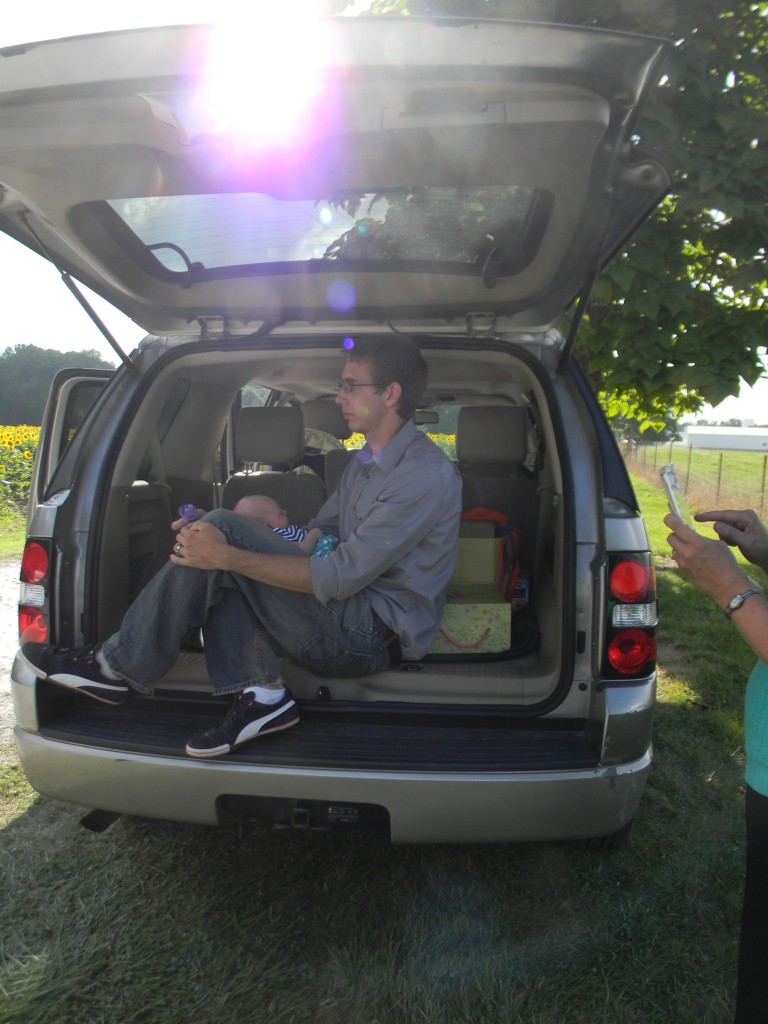 Back at the car, she settled down right away, so we headed back to see if we could get some good shots.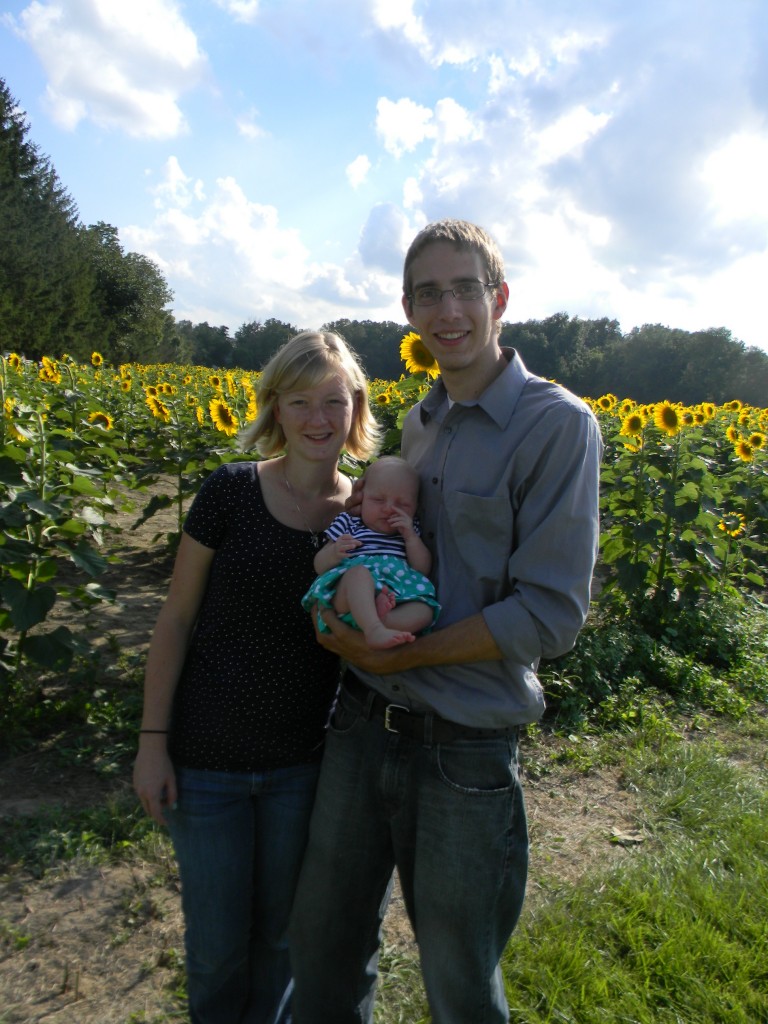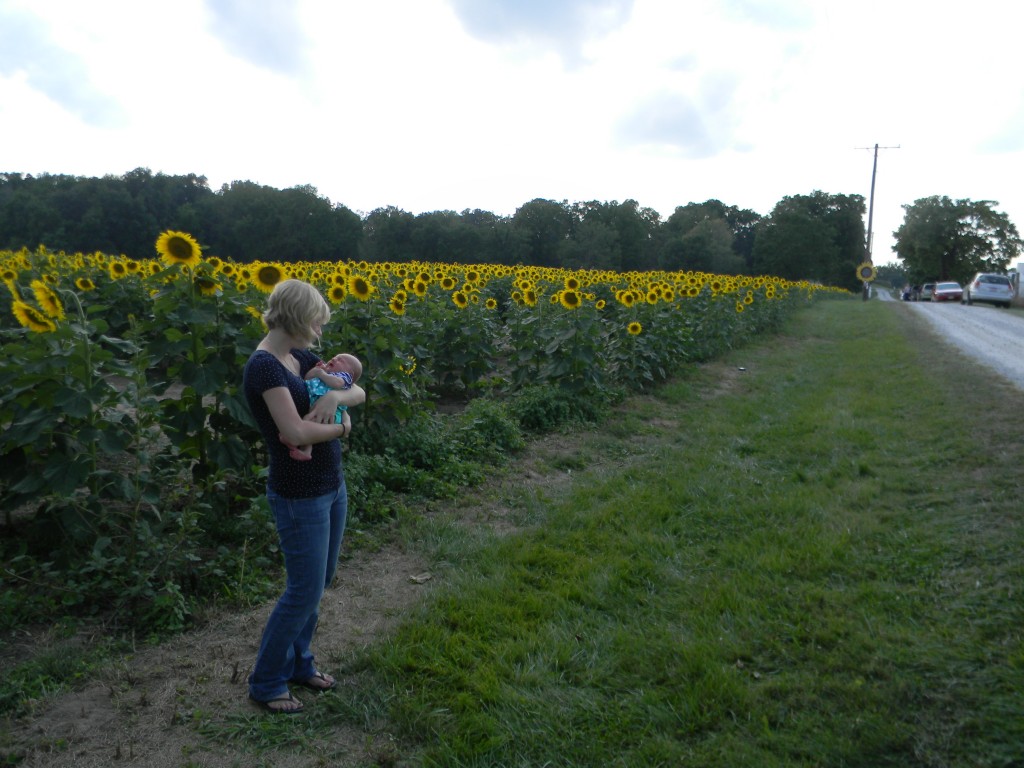 No, thanks, Dad and Mom. I don't want to pose for your silly pictures!
So then Theo had a brilliant idea…let's just turn her around, so you can't tell that she is screaming in all the pictures!
Brilliant!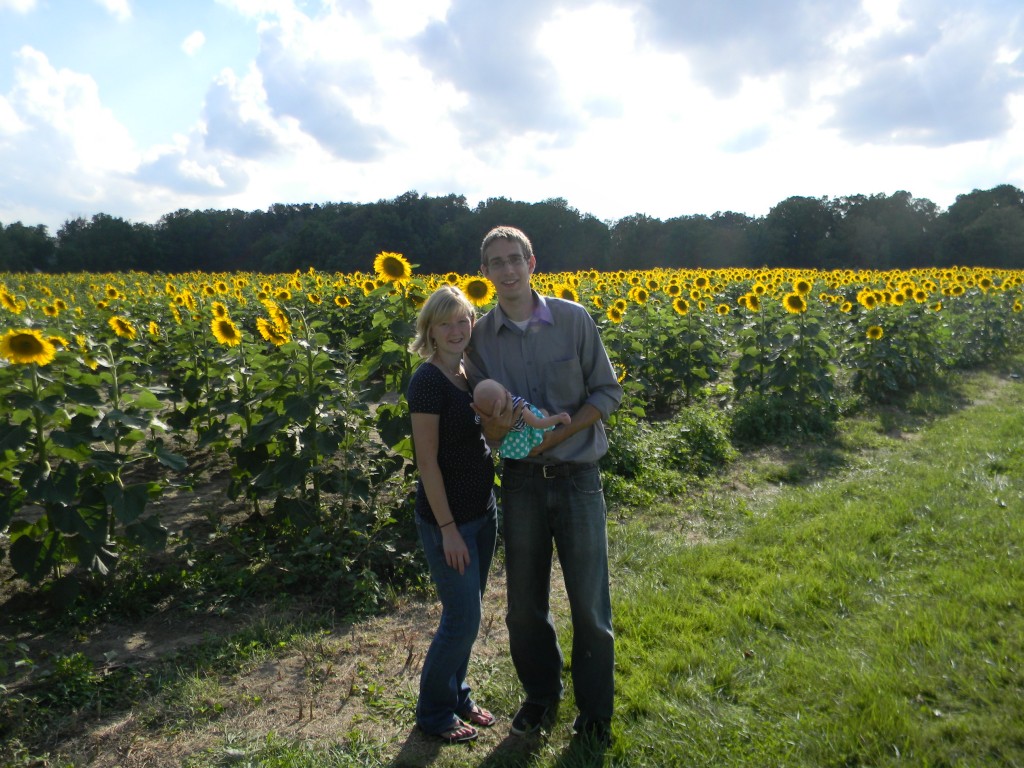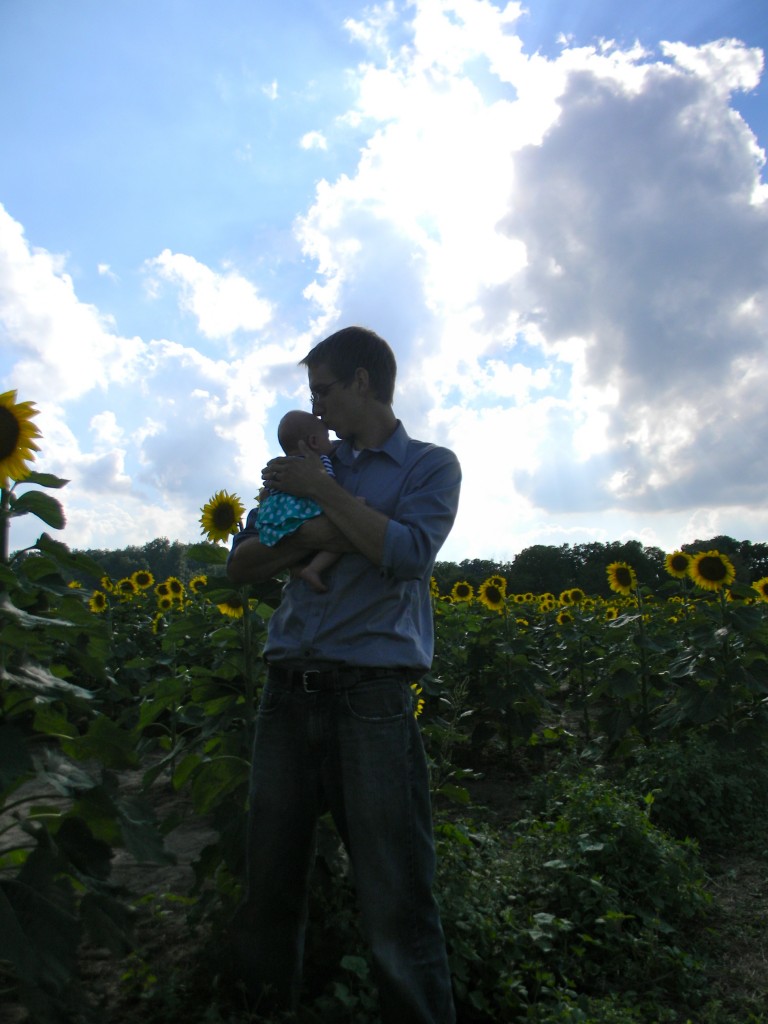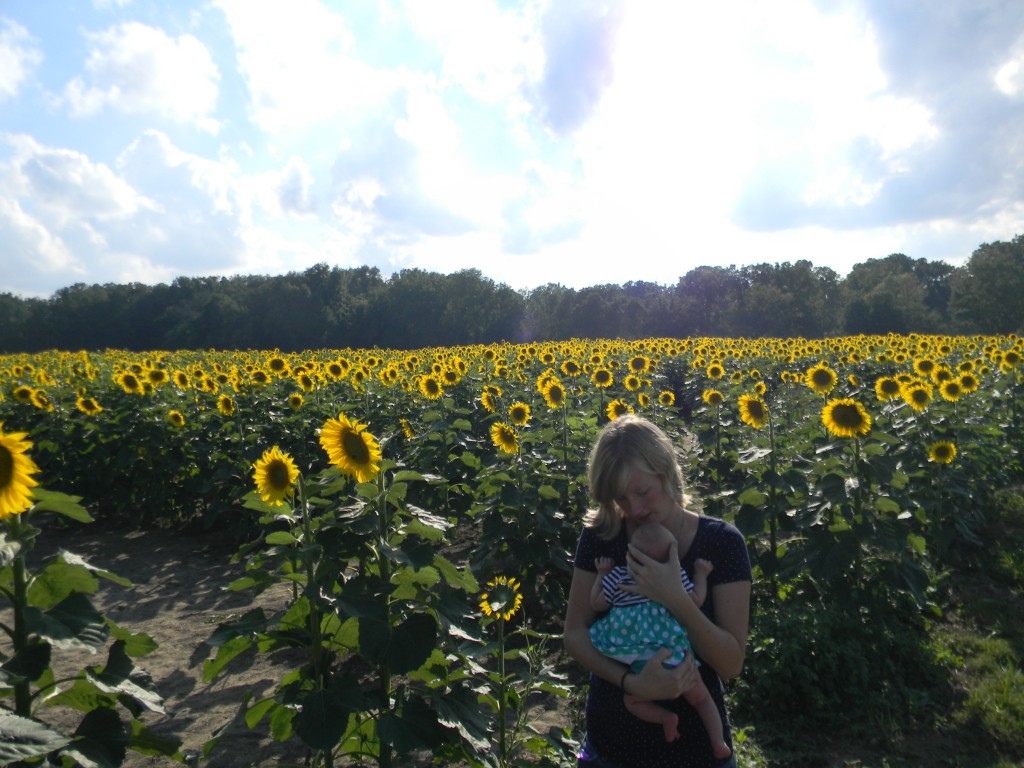 Oh, Tera-girl…you always keep us on our toes! And you are our precious joy and delight, even if you are fussy right when Mommy has a goal to take some cute pictures. We love and think you are adorable, even when you are crying. And one day we will look back on these pictures and laugh…and remember how much fun it was to take pictures with you, even if you didn't think it was fun to take pictures with us!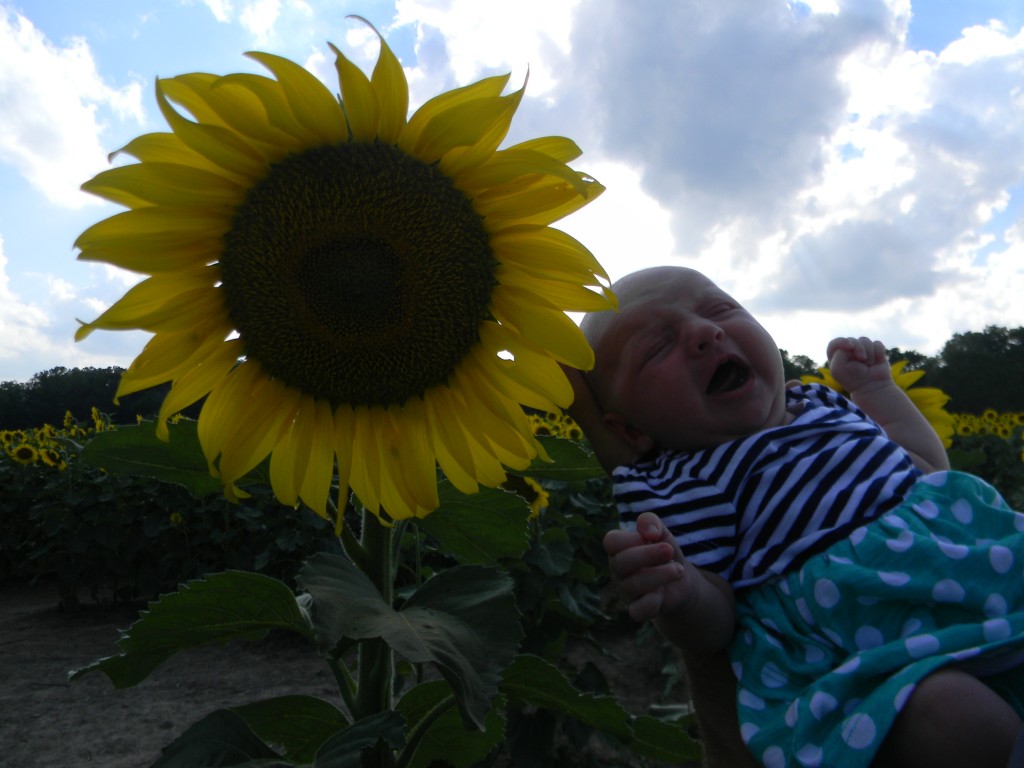 Until next time, sunflower fields!