My best friend is MARRIED! How is it possible? When did we grow up? Weren't we just running around the dirt track at Sahel together?
I am sharing the pictures that I did take over the weekend in this blog post. Since I was in the wedding, I didn't take very many pictures on wedding day. The professional photographer took lots, and from what I saw, she did an amazing job! I can't wait to see more!
Last Thursday, I packed myself up and got in the car to make the 8 hour drive to Philadelphia! It took me about 10 hours because I decided to stop for lunch, and because the PA Turnpike is a ridiculously overpriced mess of traffic. But eventually I made it and I jumped right into the bachelorette party!
We did henna, then headed out to a restaurant for a late dinner and drinks.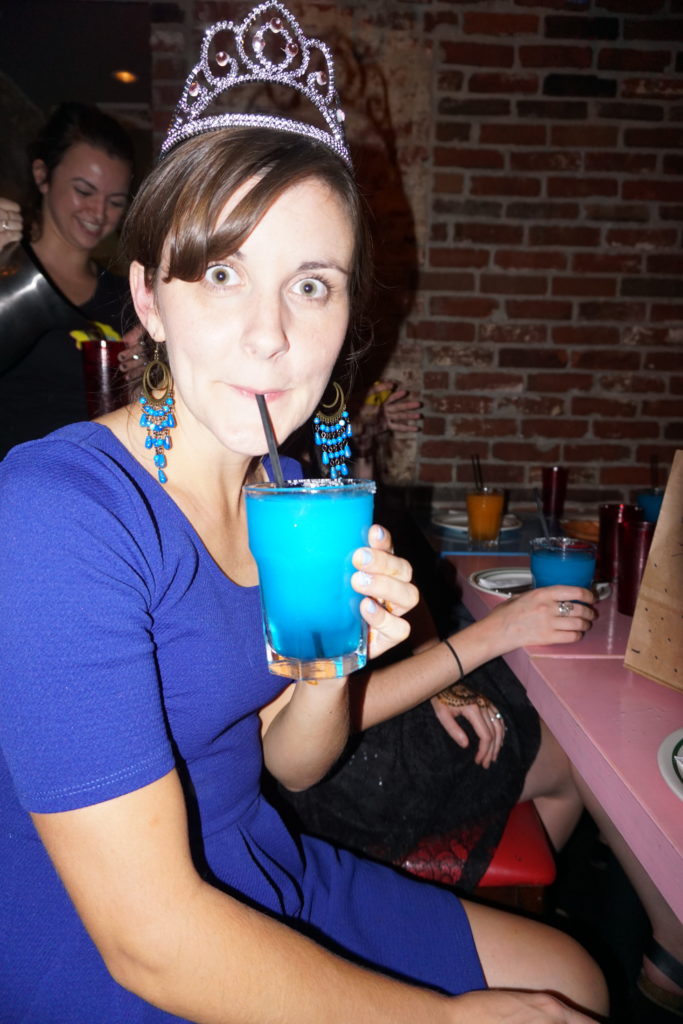 It was a fabulous time with lots of laughter and jokes and friends!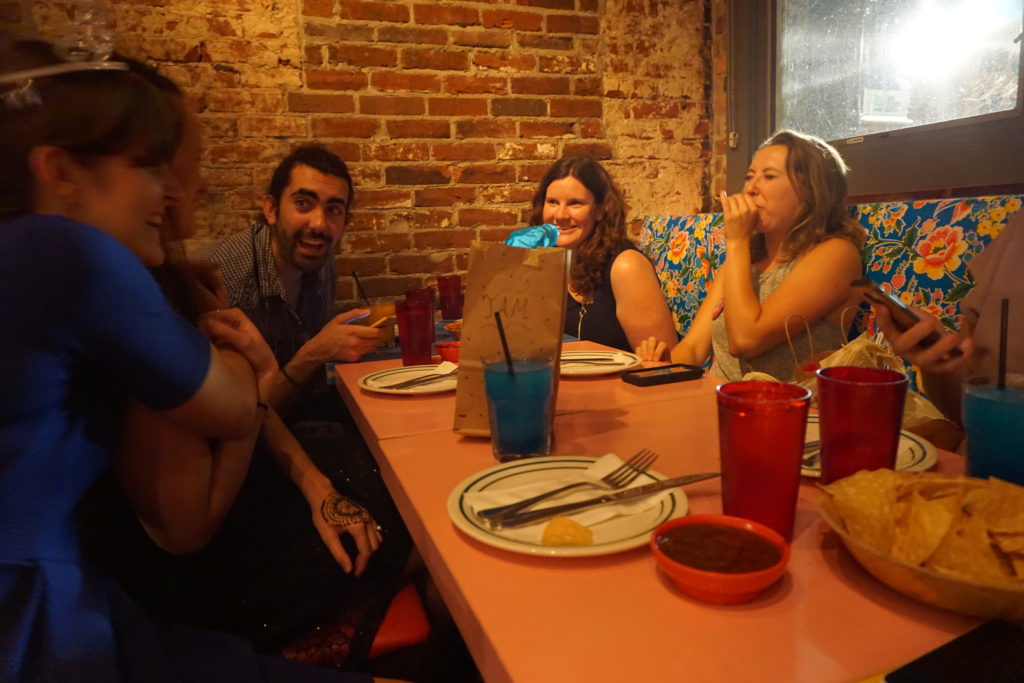 Friday came and we began to run all the typical errands that come with DIY wedding. Mostly, we needed to nail down the flowers and have everything ready to go to decorate on Saturday morning.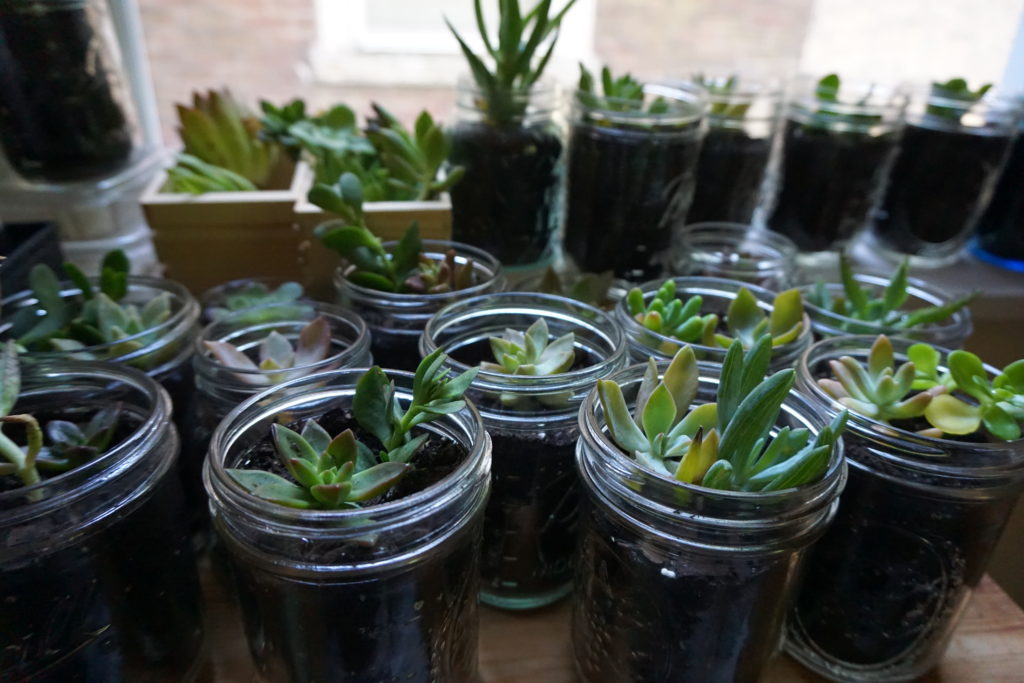 I absolutely love the colors that Tam and Vince chose for their wedding! Vince designed the heart on the invite and all the colors flowed from that. It all tied together so well! I also love the succulents as their wedding flowers. It was all so perfect!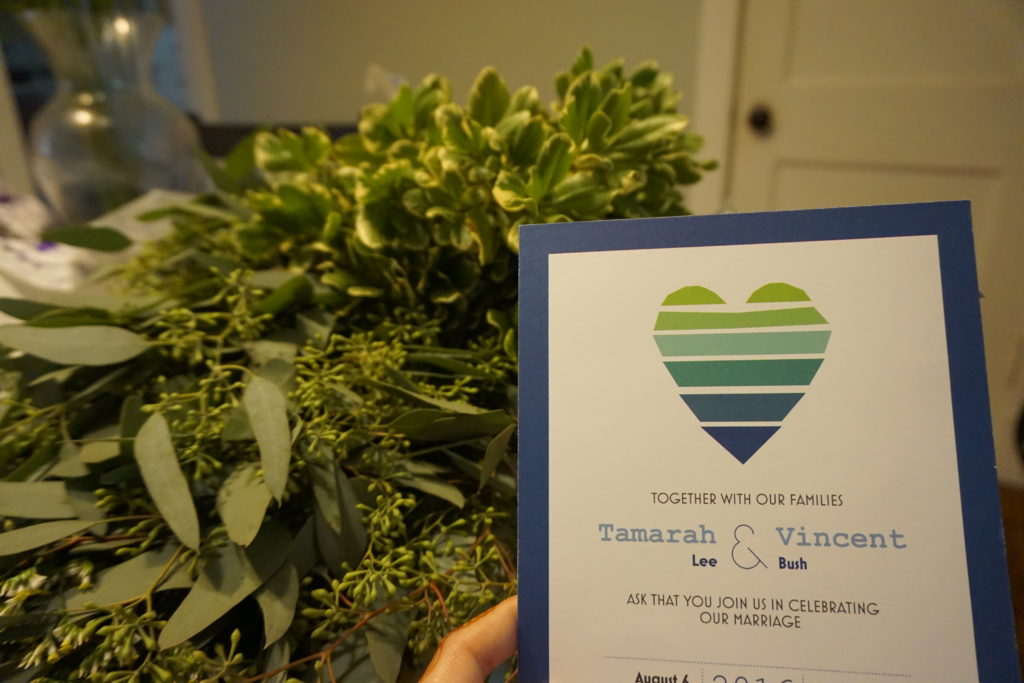 Tam's sister in law made all the bouquets, boutonnieres and corsages. We basically handed her a pile of plants and she worked all day to make them into the incredible bouquets that we used!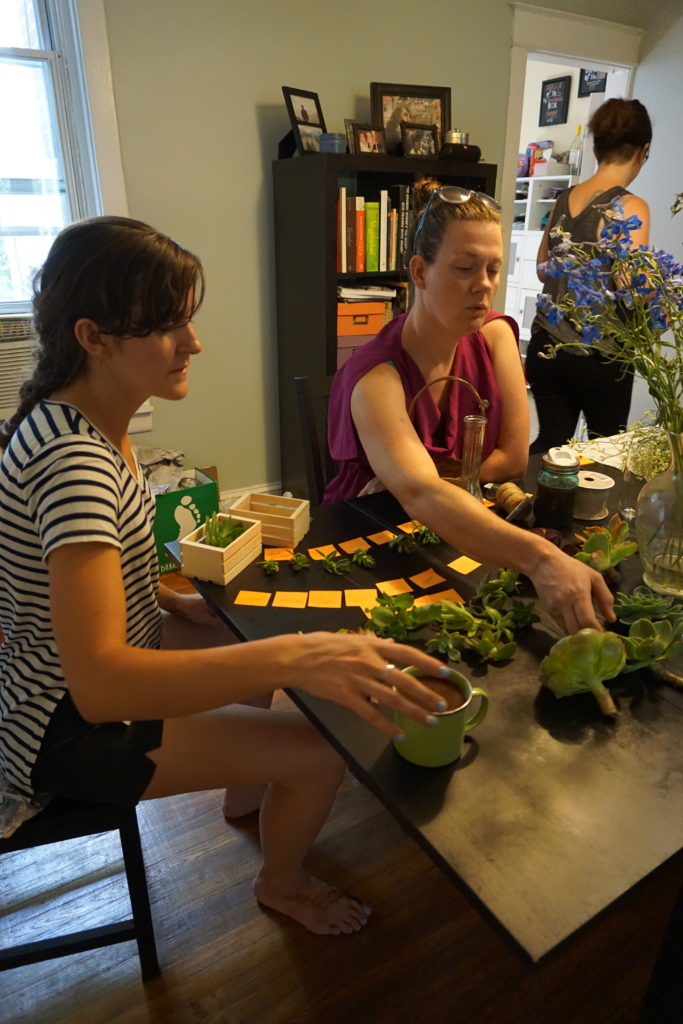 The ring bearer boxes. How cute is that???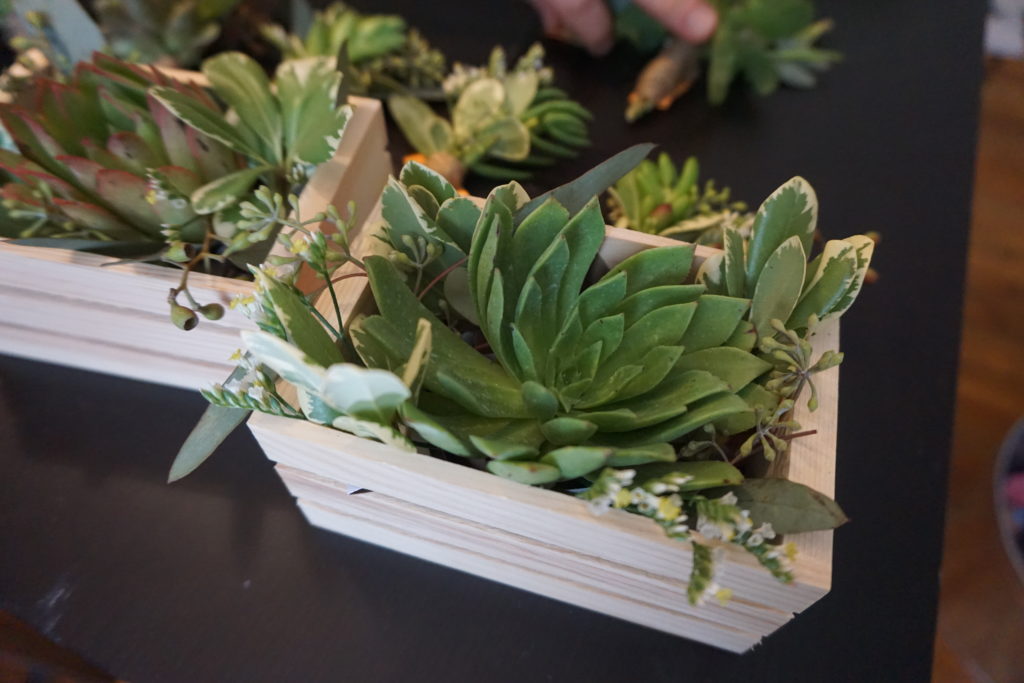 On Friday night, we headed to Vince's house for the rehearsal and rehearsal dinner. At the end, Vince asked everyone to gather around and he shared a slideshow that he made for Tam! It was the sweetest thing!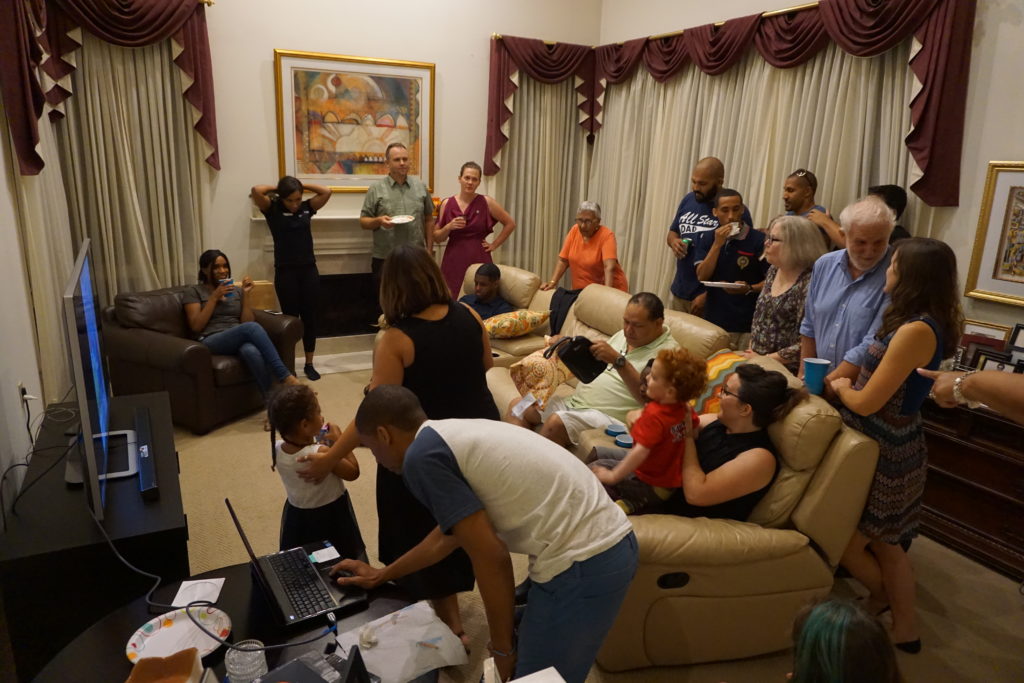 I snagged a picture with the bride!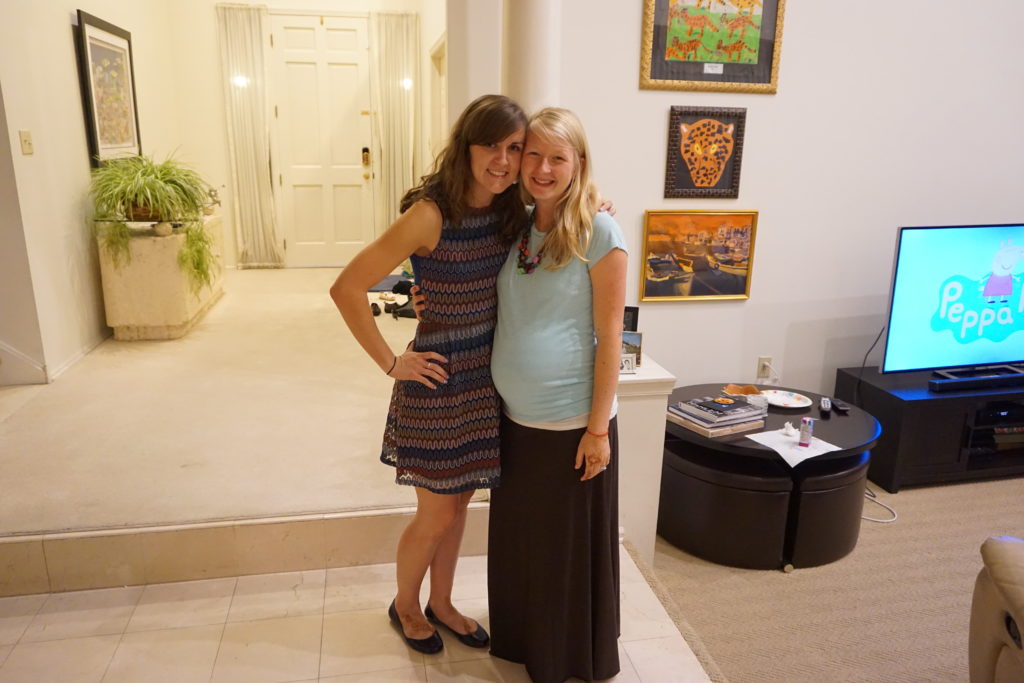 I LOVE this shot!
I don't know if any of you have ever done a DIY wedding, but there are lots of details that can be big stressors. There were several things that were kind of up in the air until the last minute, and Tam handled them all with so much grace. She would say she was a mess, but we kept telling her all the feelings were completely normal. I could tell from the get-go that although there were outside stressors, there were certainly NO stressors about marrying each other! And that's just the best thing.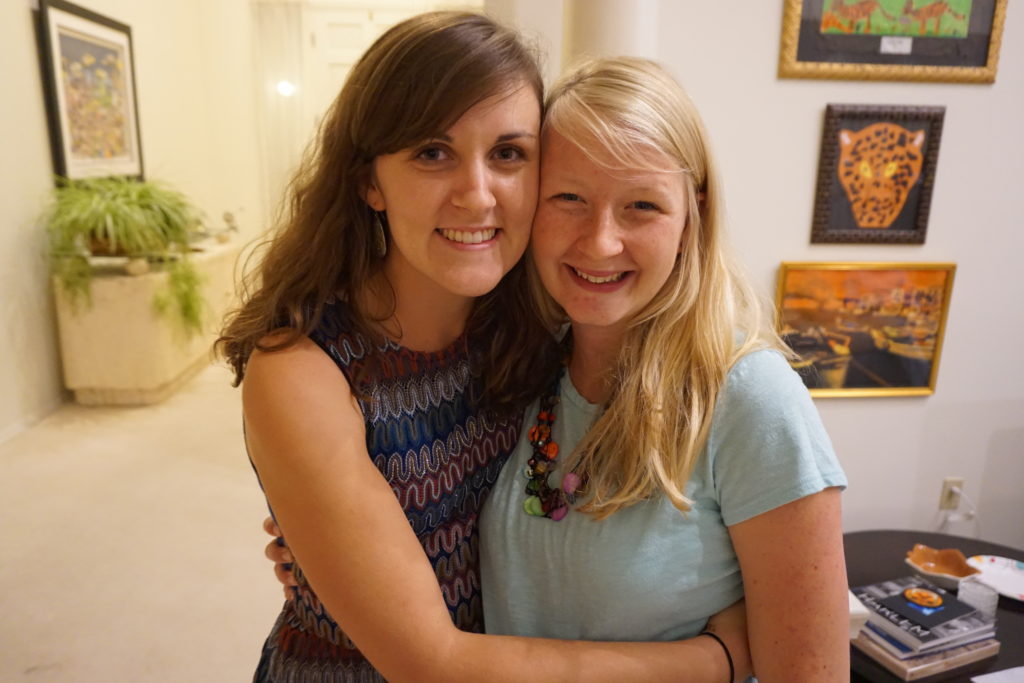 I'm telling you…we handed Jess a pile of plants and she made all this.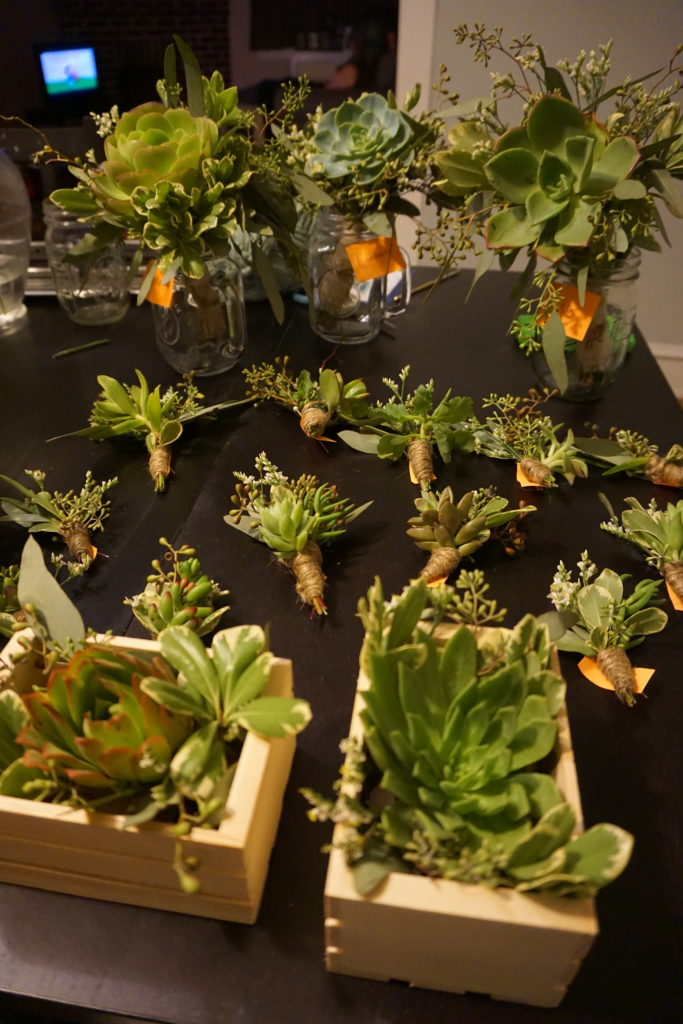 Saturday morning we got up early and it was wedding day!!! We weren't allowed into the venue until that morning, so we called all hands on deck to get it set up and decorated.
Tam's Mom made all these paper flowers, and we hung them on the wall all around the venue. The ceremony and the reception were in the same room, which worked out really well because we only had to decorate one spot!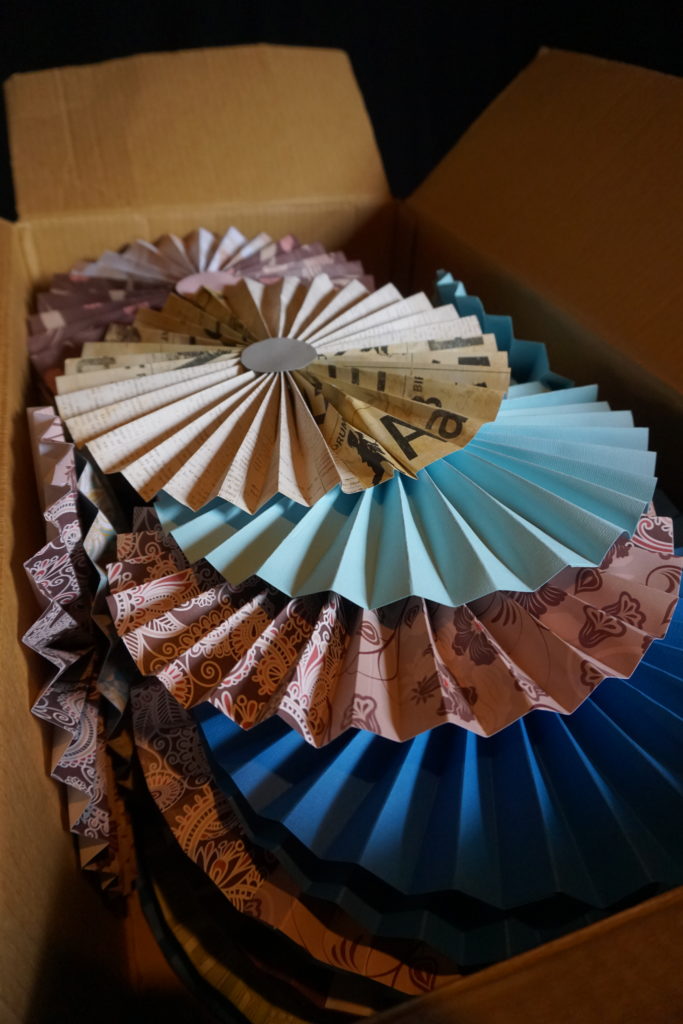 The ceremony was up front, and the reception tables were set up in the back. After the ceremony, we moved all the tables and chairs to make the whole room open for the reception.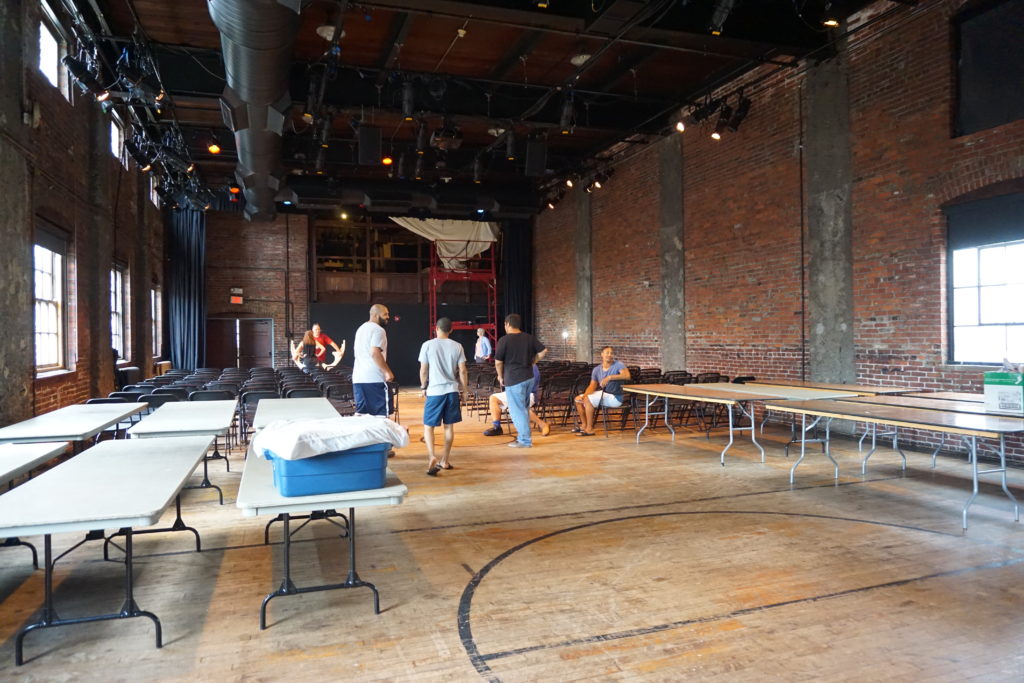 Tam's brother is an incredible artist, and made Tam and Vince these signs for their wedding day!
Like I said…all hands on deck!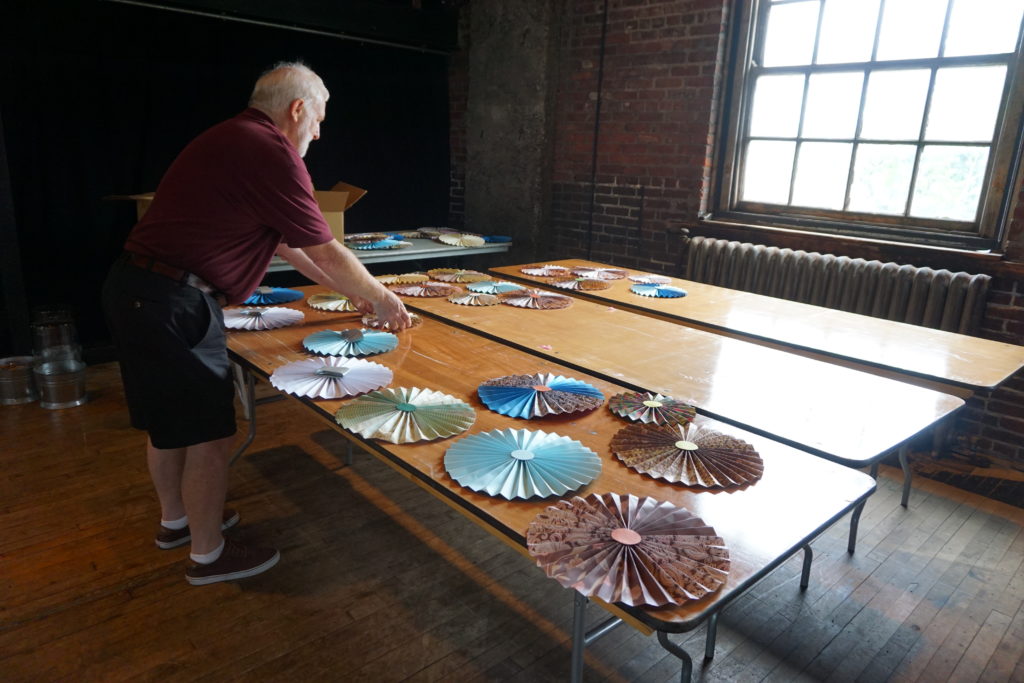 Tam and I left the venue to head to her hair appointment. My advice to brides on a budget is to spend money on two things: their hair and the photography.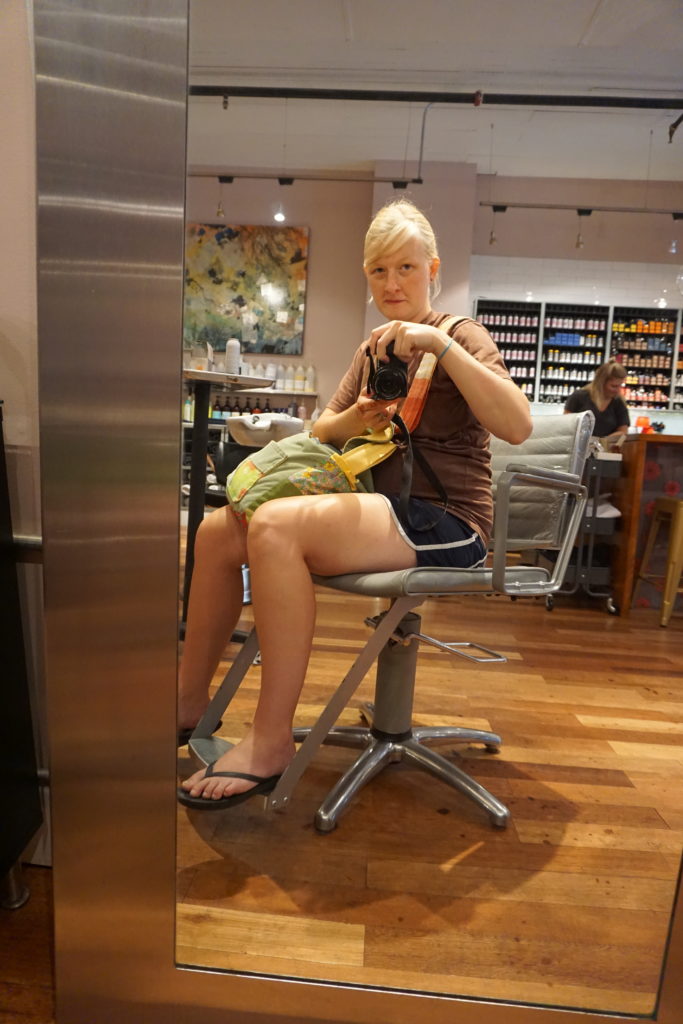 Tam had a fabulous hair dresser who made her hair look gorgeous, but unfortunately we weren't impressed with the salon overall. They quoted one price and charged another, and even though they had water and snacks for clients, they didn't even offer any to me (the clearly pregnant friend of a client). I get it. I wasn't a client, and I was taking up space. however they are now receiving a mediocre review from me because of all that.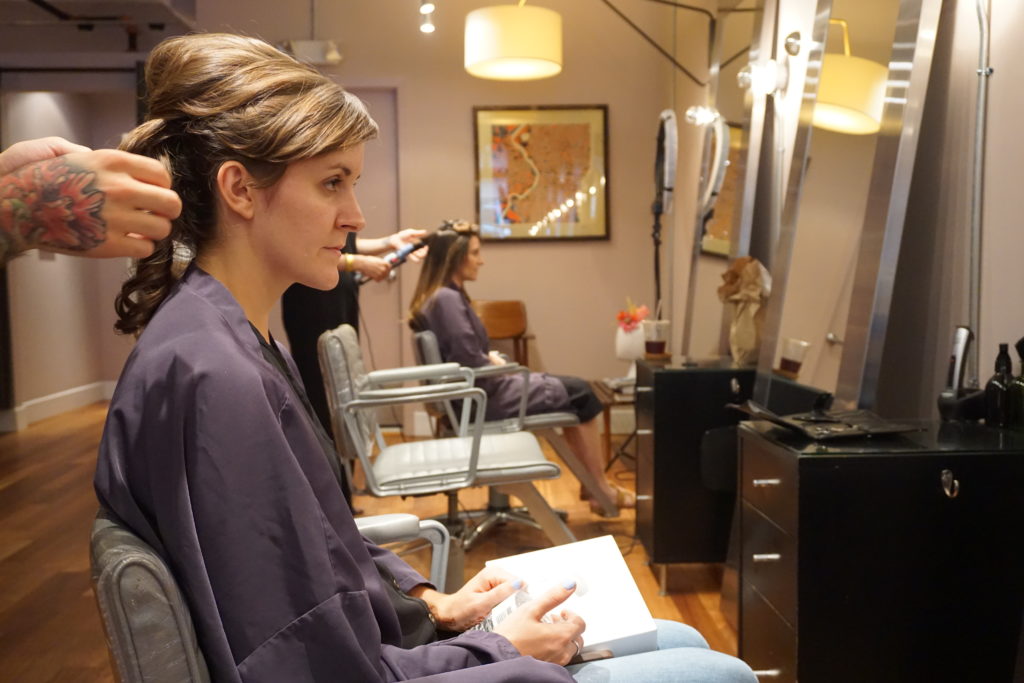 STUNNING hair!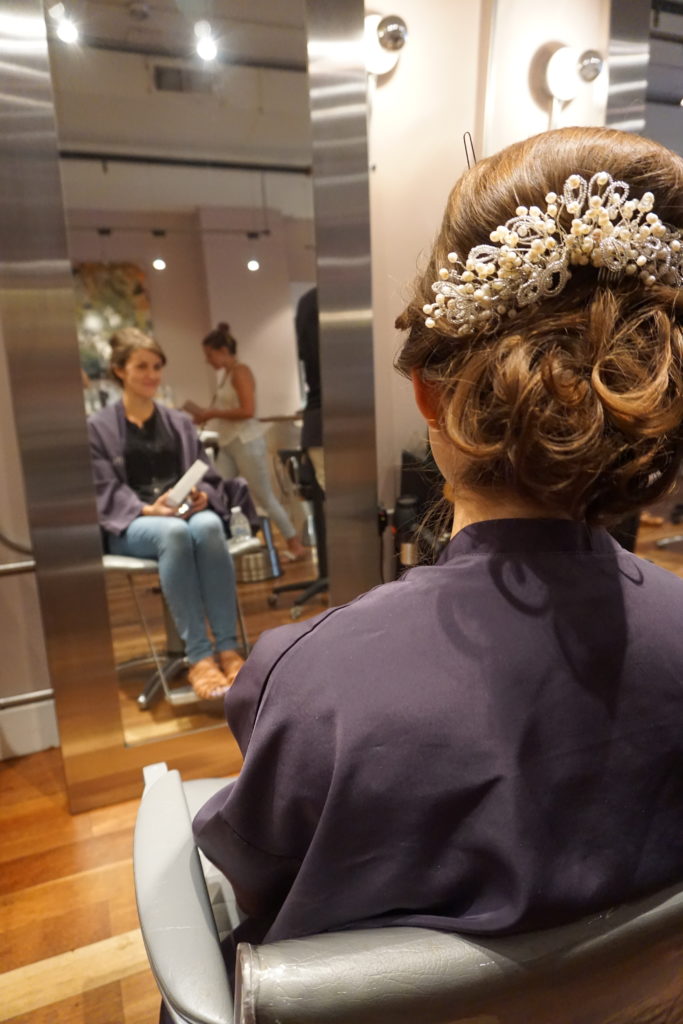 My beautiful friend! I cannot believe it's her wedding day!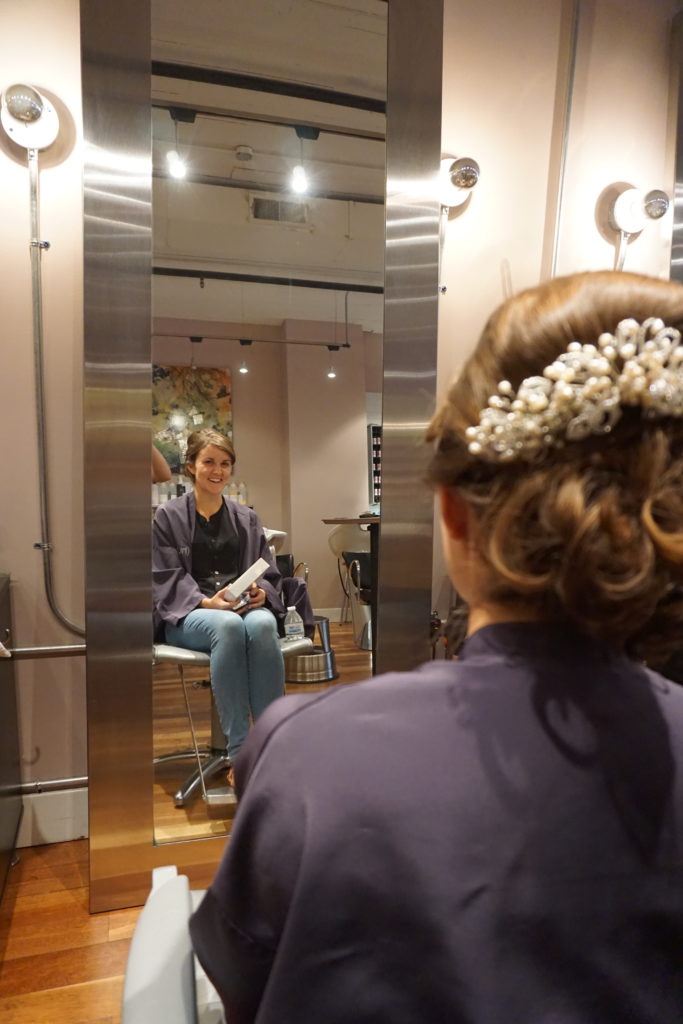 After her hair appointment, Tam and I walked the two blocks to an AirBnB to get ready! I didn't take any pictures during getting ready because that was when the photographer showed up. After getting ready, we walked back to the church/venue for some pictures and the first look! The bridal party was all standing upstairs and we watched the first look out the window 🙂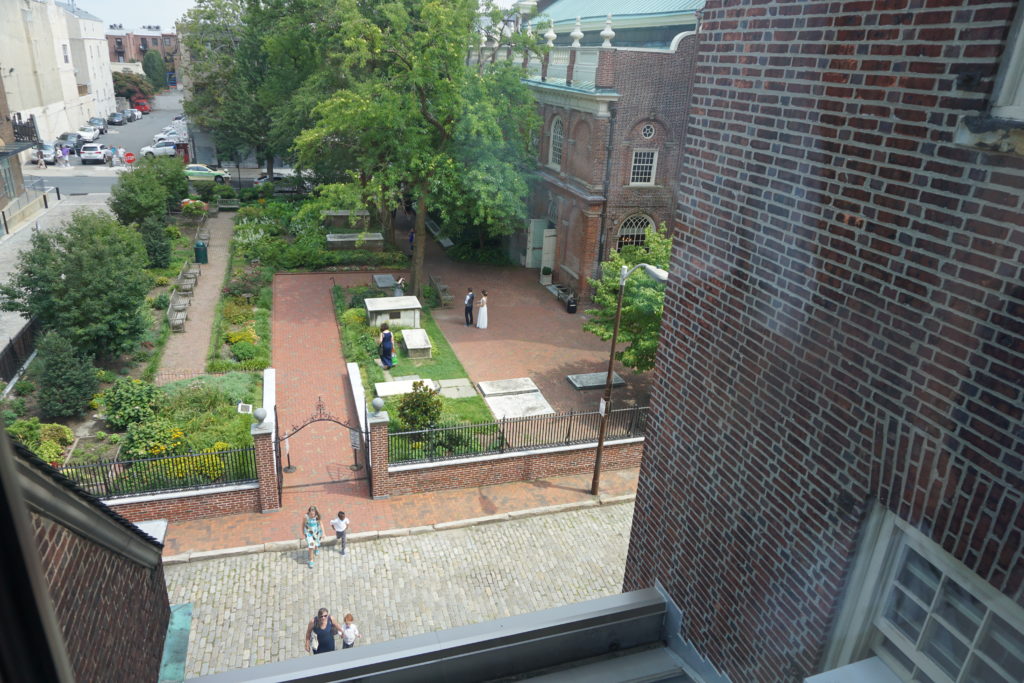 So sweet!! First looks GET ME EVERY TIME! Bawling.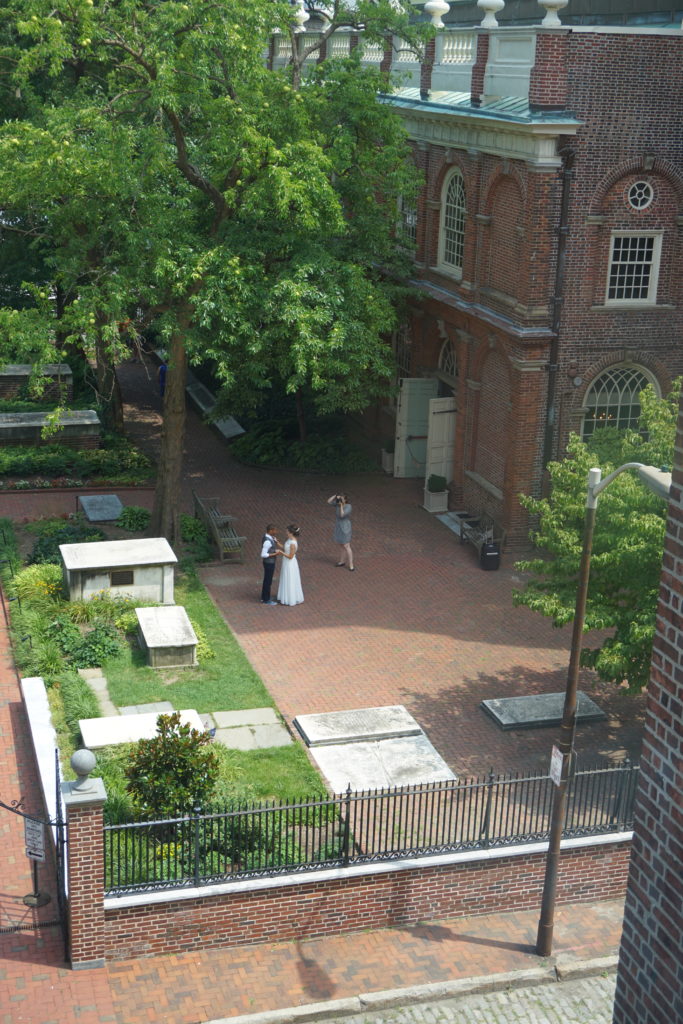 After that little photo opp, we took group pictures and then it was ceremony time! I obviously didn't take any pictures during the ceremony, but it was beautiful! It was Christ-centered and true to Tam and Vince, which is always important in a wedding.
After the ceremony, the families were all taking pictures, so I snapped some pictures of the fully decorated reception area!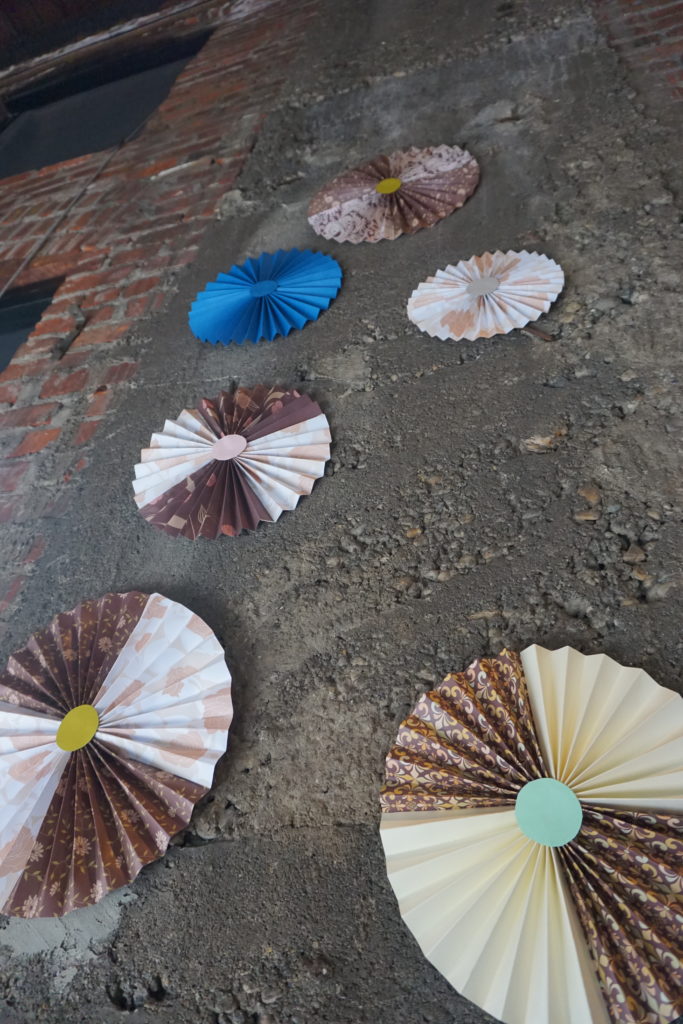 Look at how well it all tied together!!!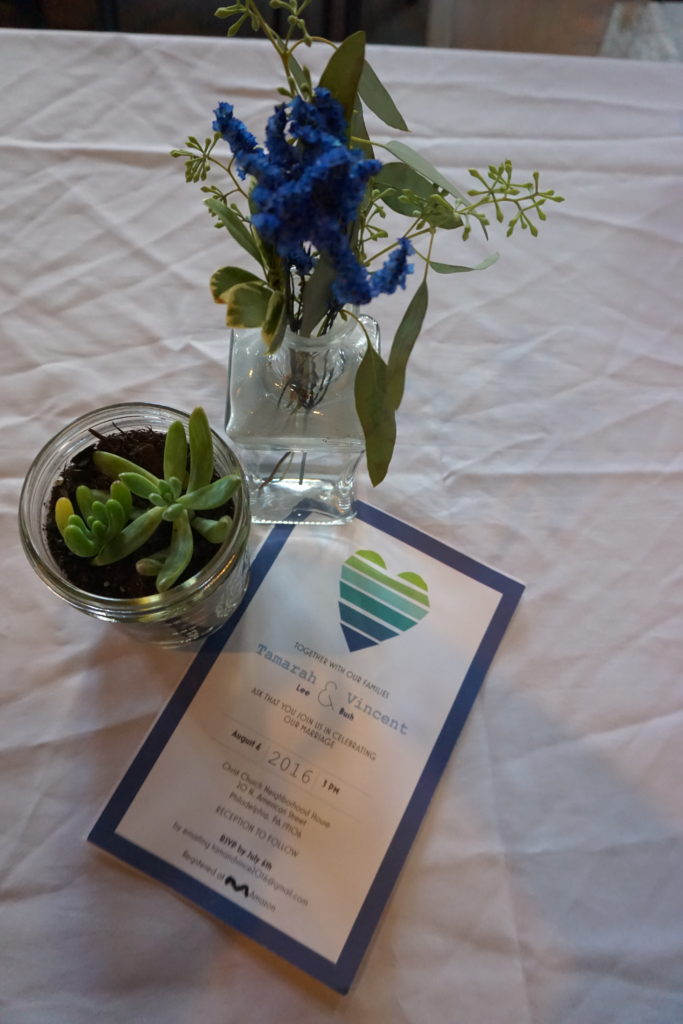 Tam's brother also made this arch for their wedding. They got married under it, and the plaque says "Combine Our Hearts In One 8.6.16" And then the back was the guest book, which everyone signed. SO PERFECT! I just love it when little details come together, especially when it is so meaningful!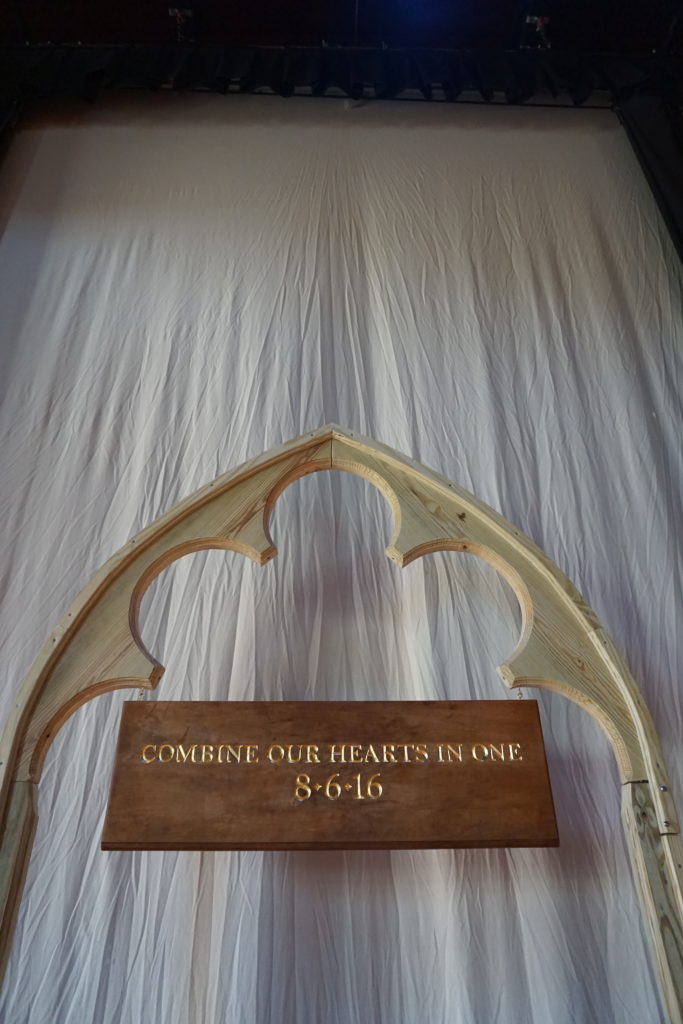 The bridesmaids dresses were navy blue, our shoes were shades of green and our bouquets were succulents! Didn't it all tie together so well?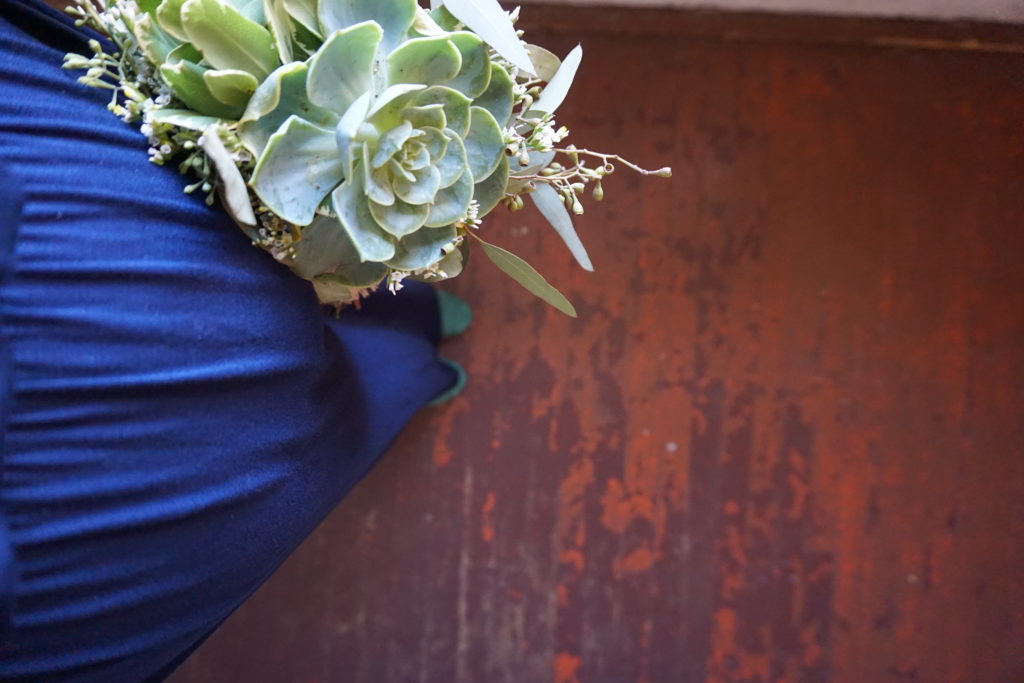 The reception kicked off with dancing, dinner (the best vegetarian food I've ever had!), drinks and a grand celebration!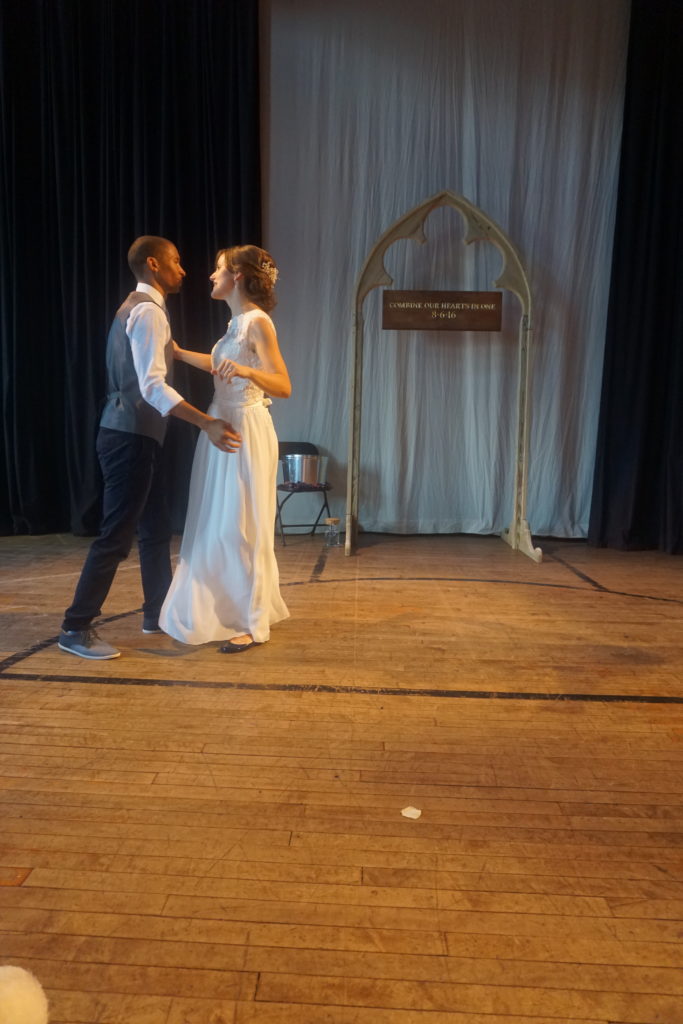 The cake! The photographer had some of her pictures from the day playing through in a slideshow. I cannot wait to see them, because the ones I saw were amazing!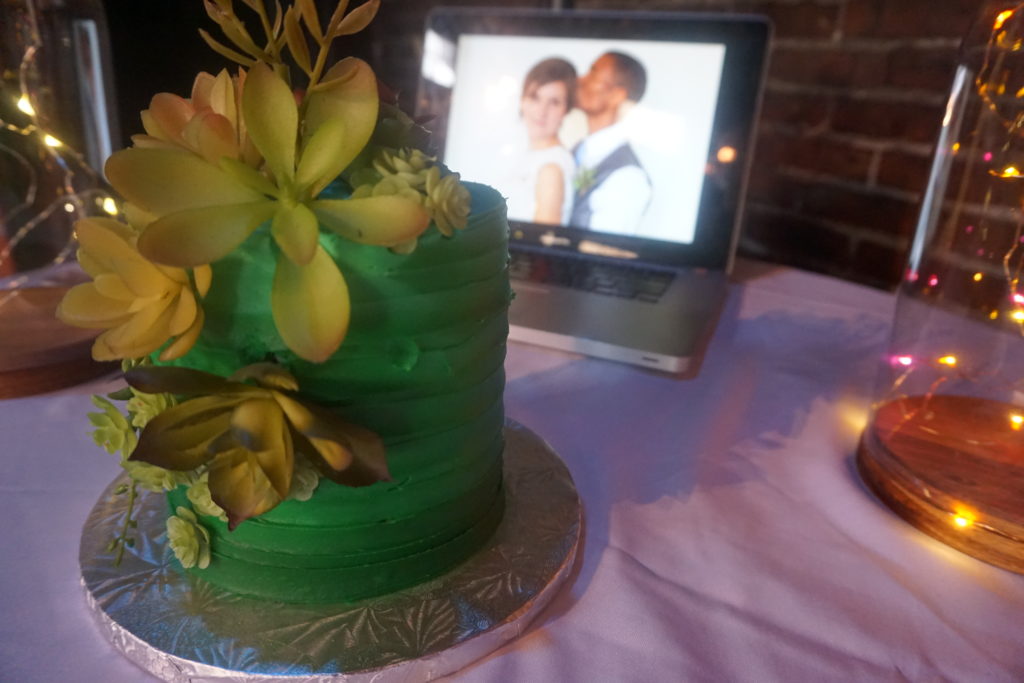 I finally thought to snap a picture with Tam! Such a gorgeous bride!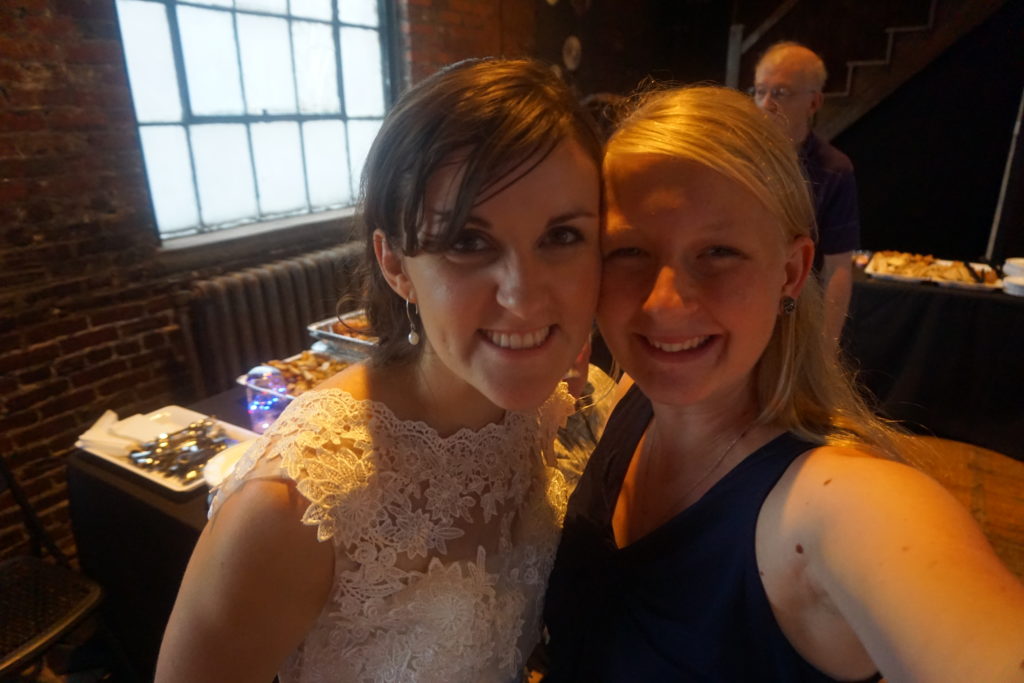 The only pictures I got of Tam and Vince together were when they were cutting the cake! Aren't they just the sweetest couple? I cannot wait to see where God takes this marriage!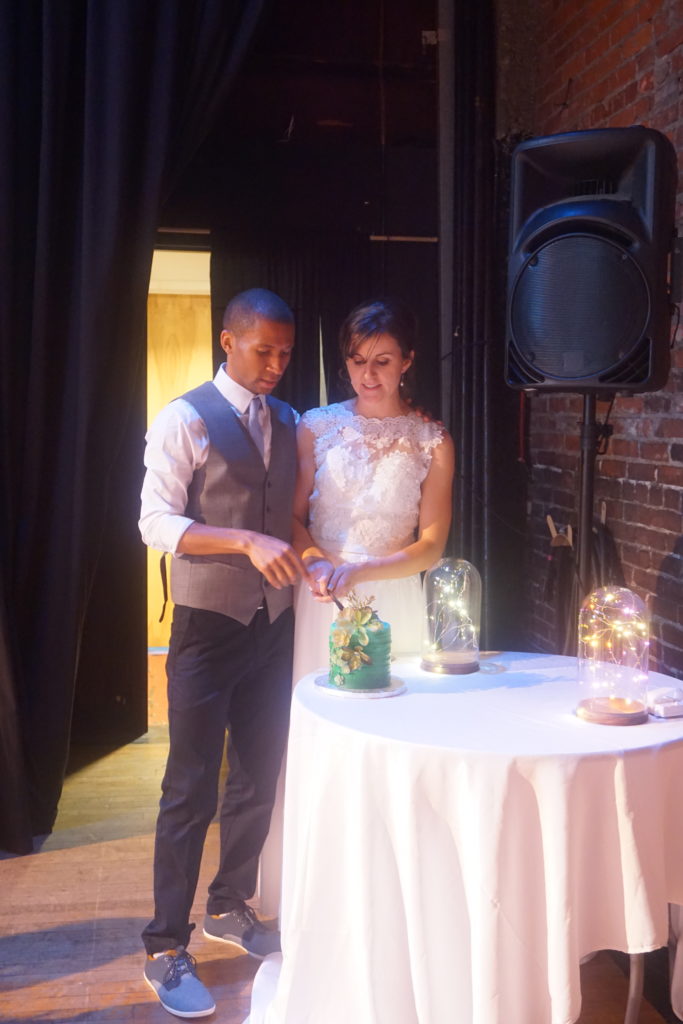 LOVE.
I'm just so happy for them. So many happy tears!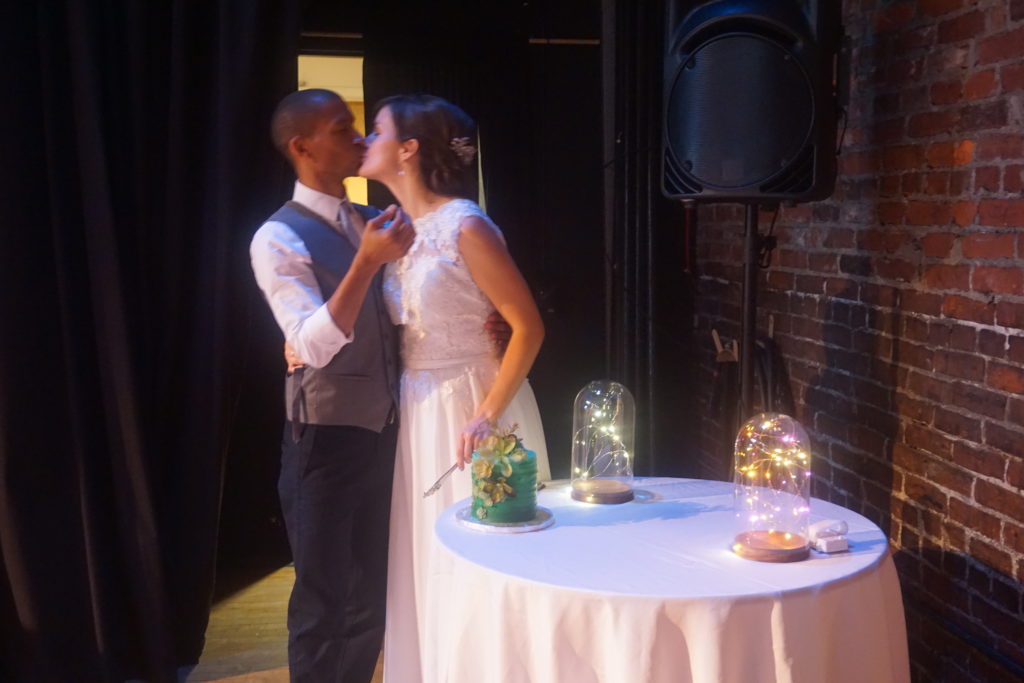 And we wound the night down with some moves on the dance floor! Wooohooo!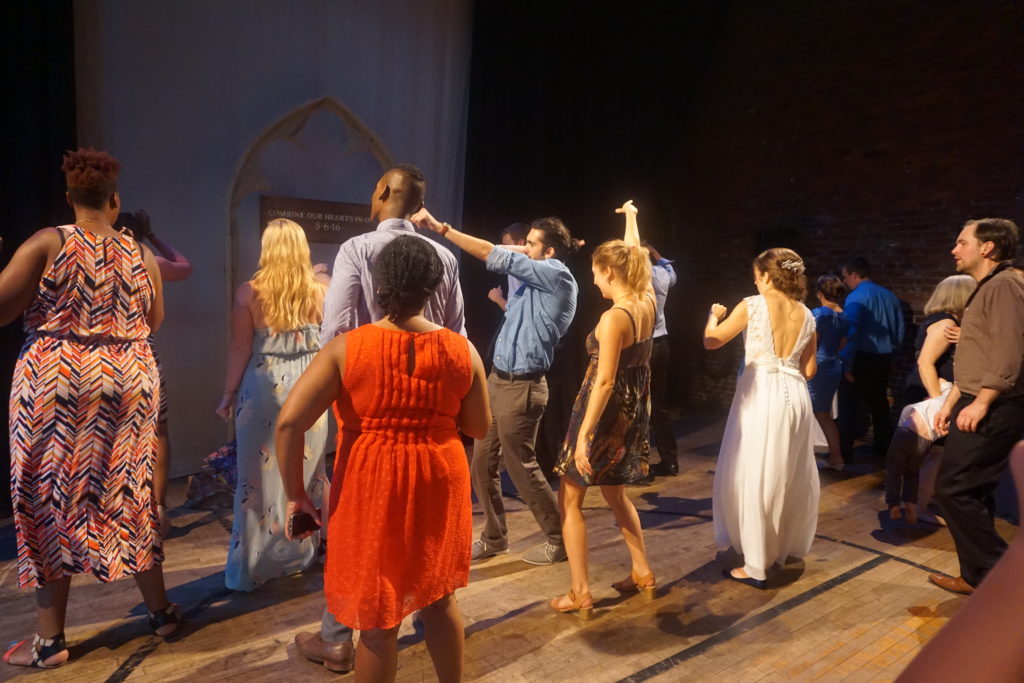 I am so, so thankful that I was able to be there for Tam and Vince's special day! The drive was long, but it was worth it. 29 weeks pregnant is not an optimum time to be a bridesmaid, but it was such a pleasure for me to stand by Tam on her special day, nothing was going to stop me!
Tam and Vince, I wish you all the best in your married life!