July ended with our family reunion Up North, and August 1st saw us back at home for a brief stopover before the crazy began again! Of course, since we had three entire days at home, we all went ahead and got the colds that all the cousins gladly shared with us. It wasn't exactly the most delightful thing, but we survived and were none worse for the wear!
I ordered my shoes for Tam's wedding last minute, and when they arrived Tera wanted to wear them.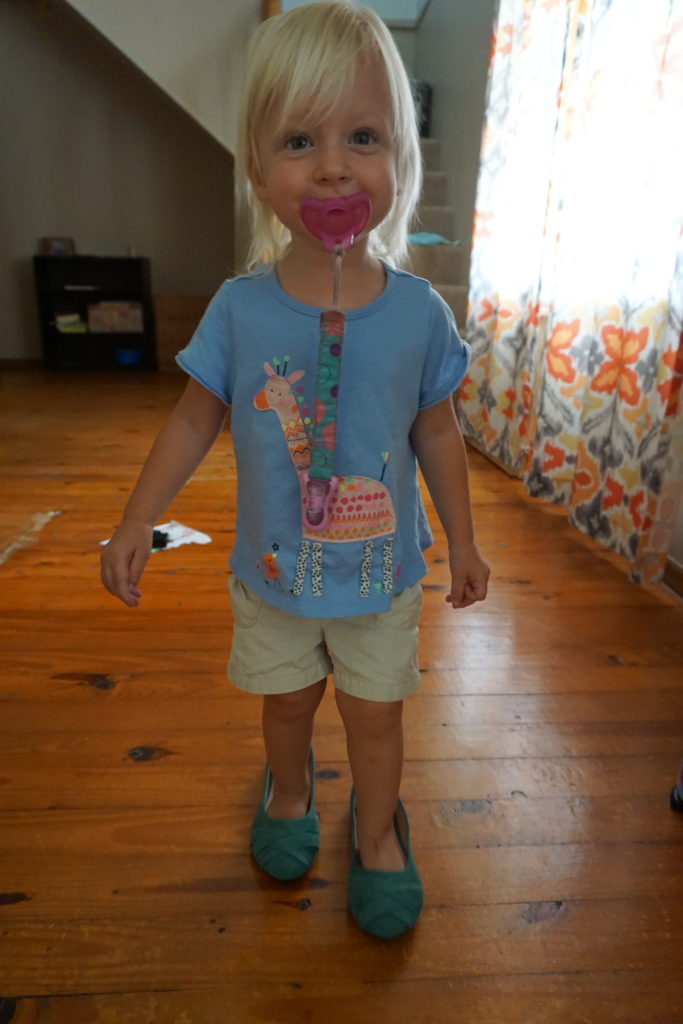 One of my FAVORITE things in the world to do is go to county and state fairs! I just seriously love them. Both our county fair and the Ohio State Fair were that first week of August that we had only three days at home (and all got sick). We tried so hard to make it happen, but it just didn't fit into our schedule. So right before I left for Tam's wedding, I took Tera to the county fair. It was the middle of the afternoon and it was blazing hot. The place was deserted. I paid for the entrance and a cold bottle of water and that was all my allotted funds. It was rather awful. But…
Someone gave Tera a lollipop and she couldn't have cared less that it was so blazing hot.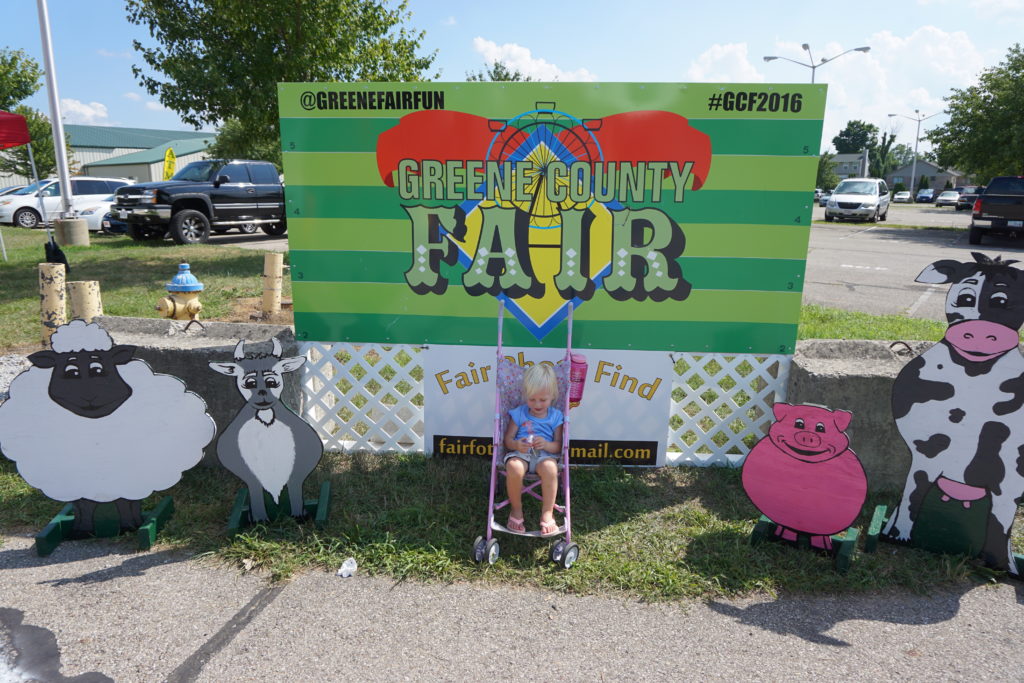 She about died of happiness when she saw the bunnies…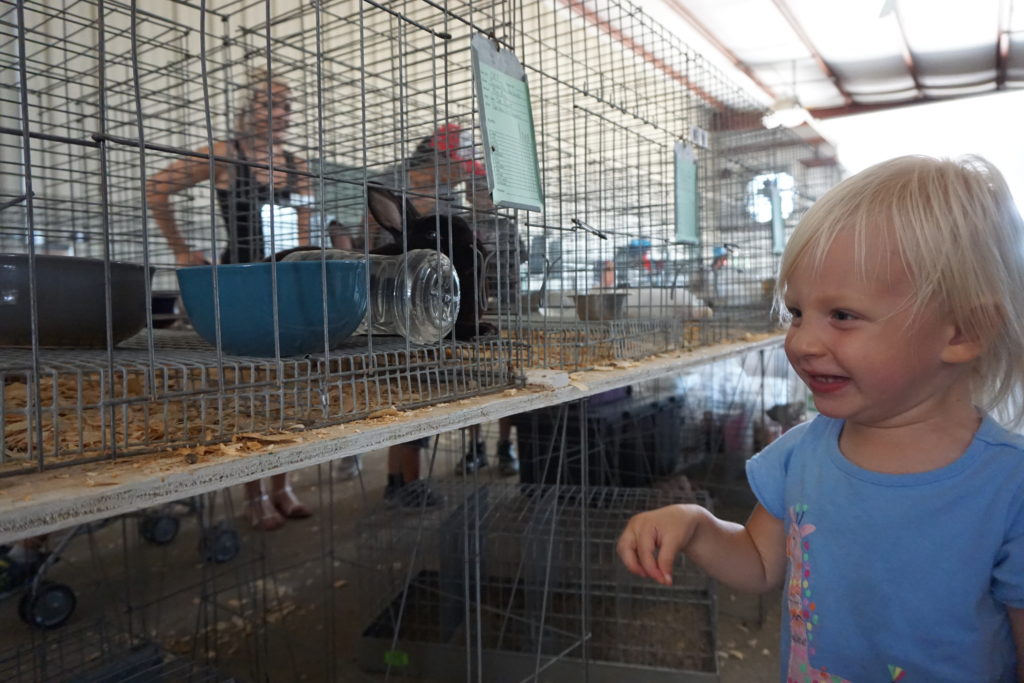 And the goats. And the cows.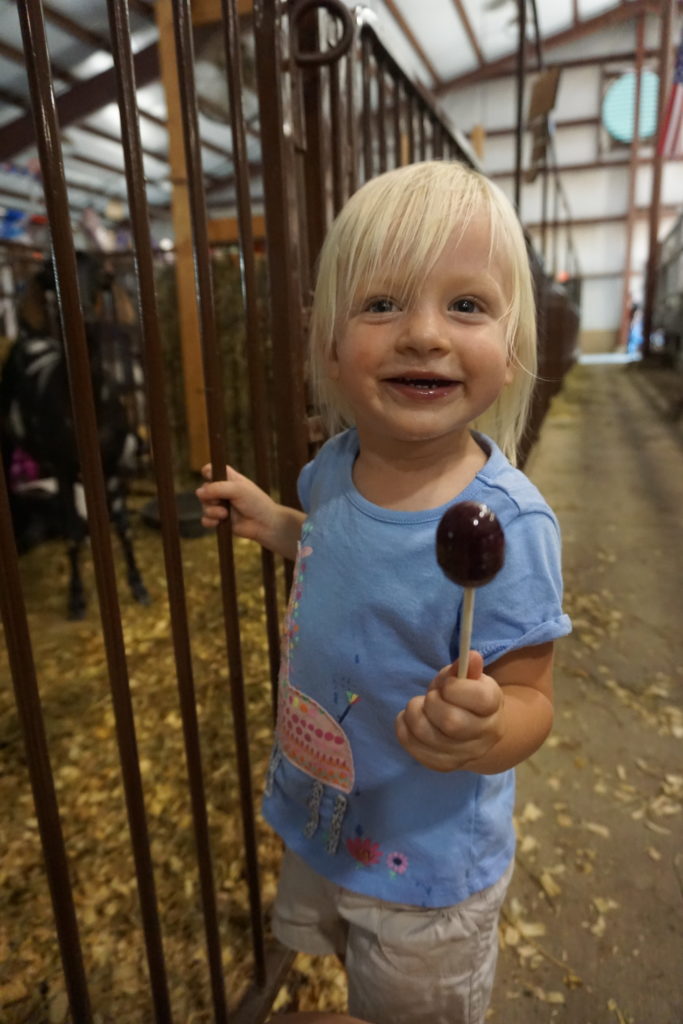 We watched the pig races, and Tera thought that was the coolest thing ever. By this point, I was just pouring water over her head because it was so hot! I'd say it was totally worth the outrageous cost of a bottle of water to take my girl to the fair!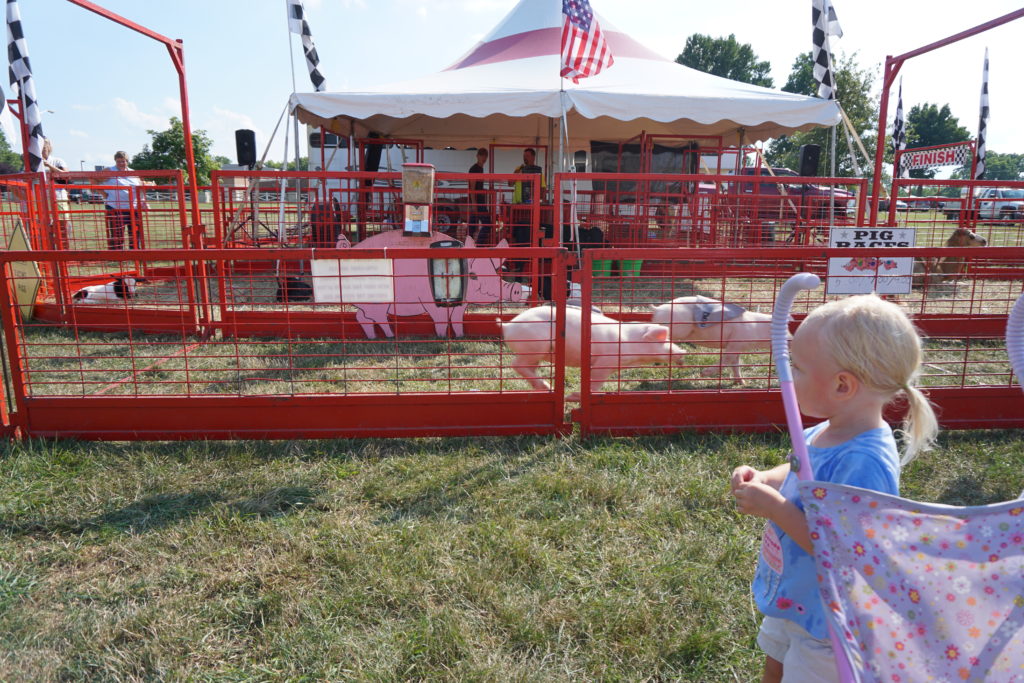 I left on Thursday, and spent Thursday-Sunday celebrating the beautiful marriage of my best friend Tam and her hubby Vince. I recapped that whole trip in a separate post that you can find here. I can't wait to see the professional pictures from the photographer!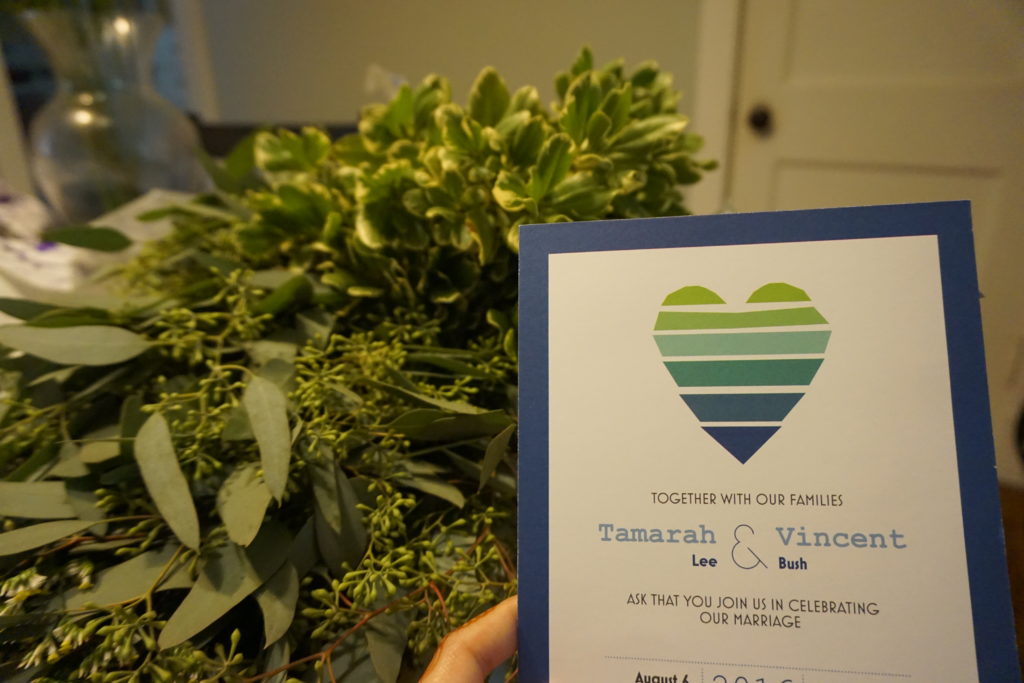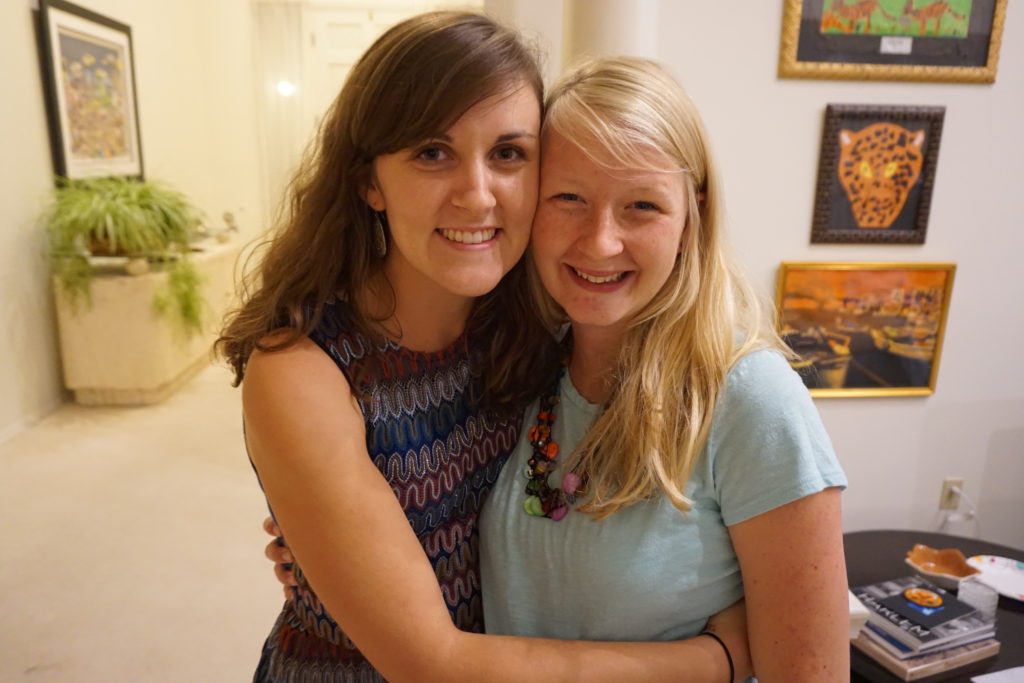 28 weeks pregnant and the matron of honor!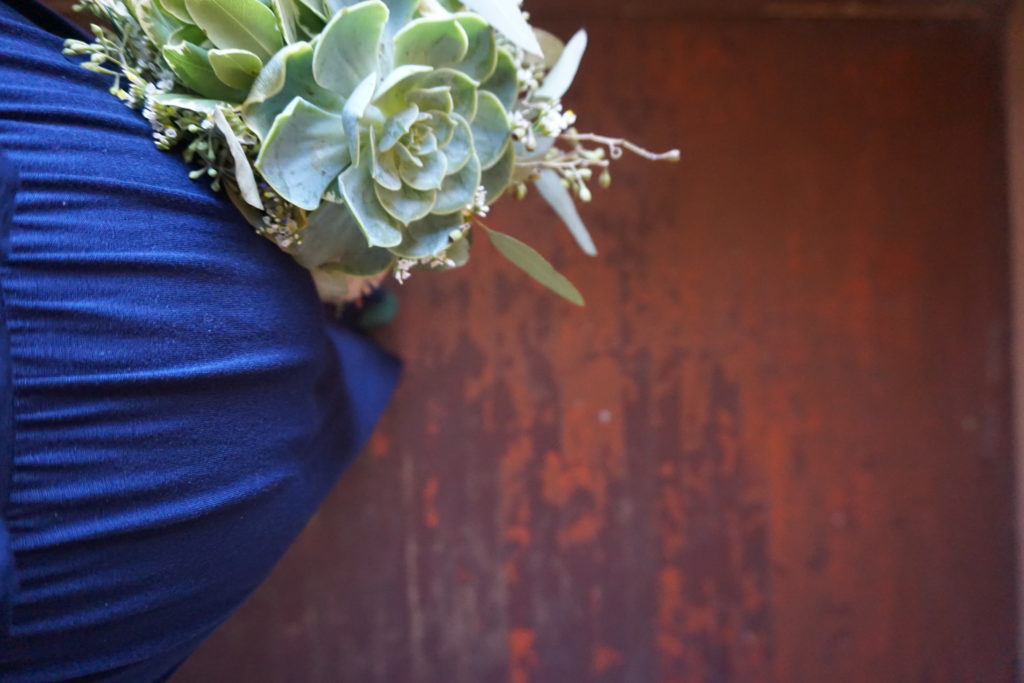 As soon as I got back from the wedding, it was time for another celebration! Our Tera-girl turned TWO! She had no clue what was going on with all the singing and presents, but she loved it! By the following day she had figured out that birthdays were awesome, and was saying "Happy Birthday!" to everybody.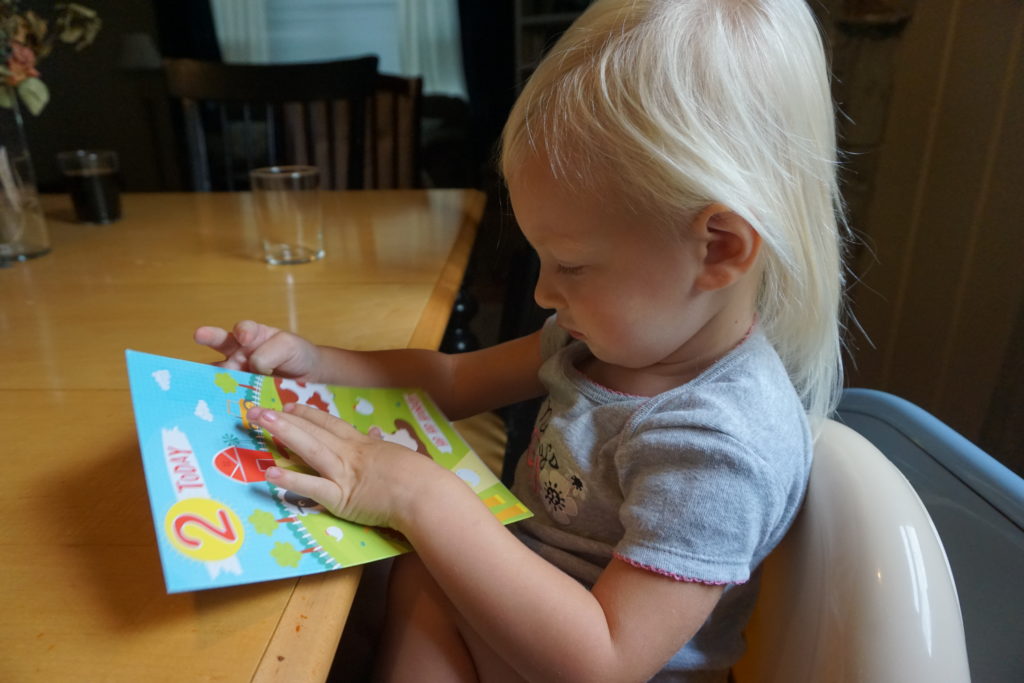 One of the highlights of her day was skyping with Little Miss!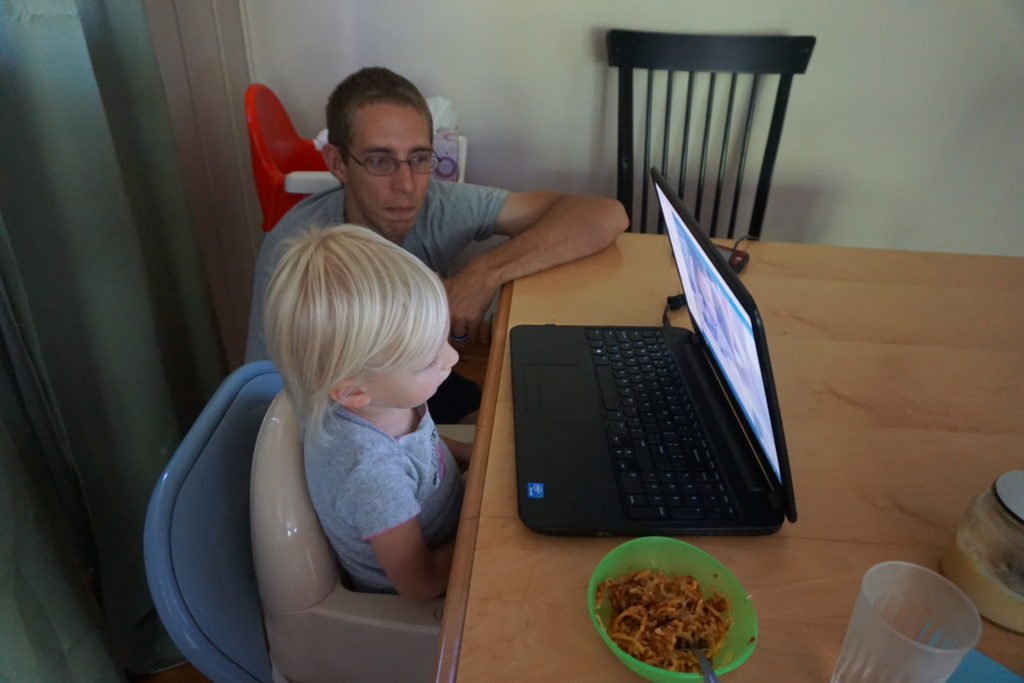 We also took her to the duck pond since ducks and animals are her very favorite things right now!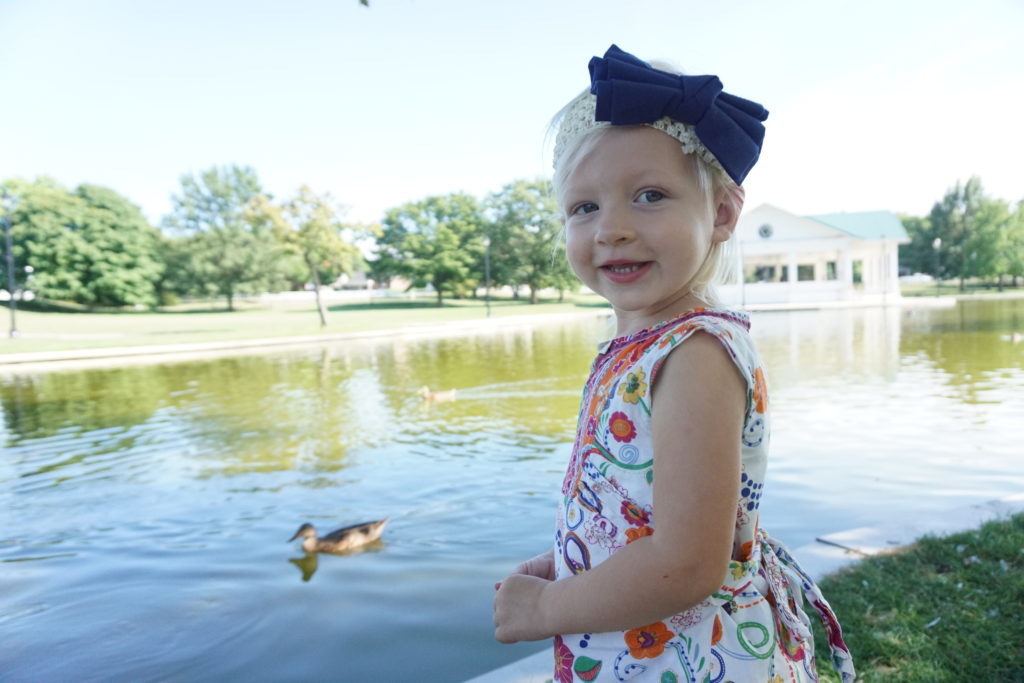 They ask people to not feed the ducks, but these ducks are the most overfed ducks in the history of ever. And very tame. So Theo, of course, caught one. Tera was delighted. BEST BIRTHDAY EVER…MY DADDY CAUGHT A DUCK!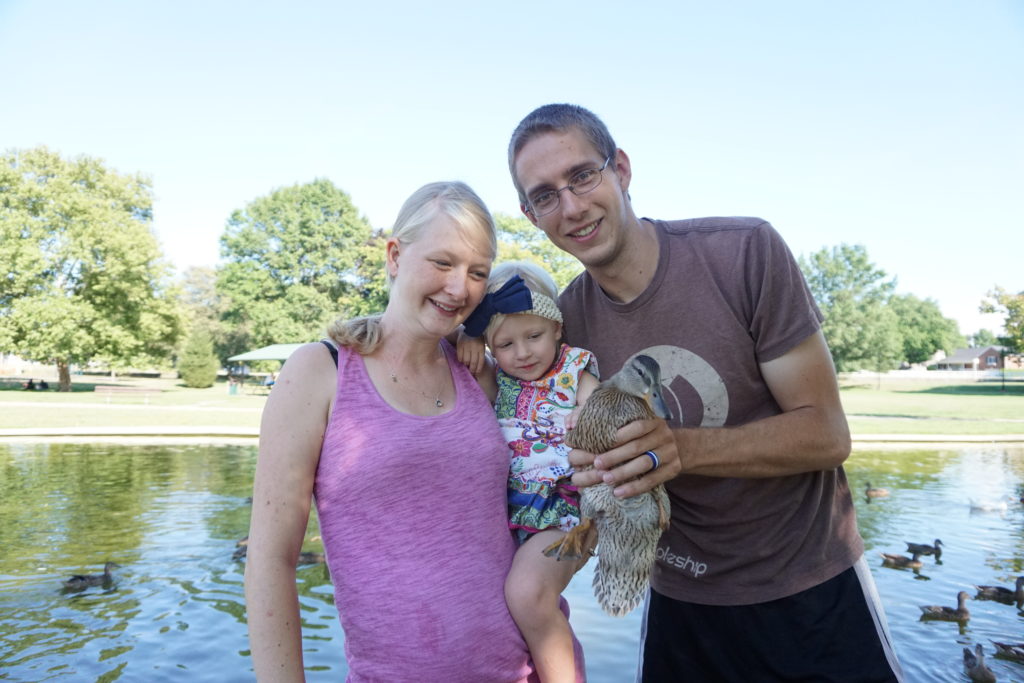 She got ice cream with two candles in it after dinner while Skyping with Uncle Dan and Aunt Kelly. And earlier in the day she skyped with her Meemaw and Peepaw, too. It was the perfect day.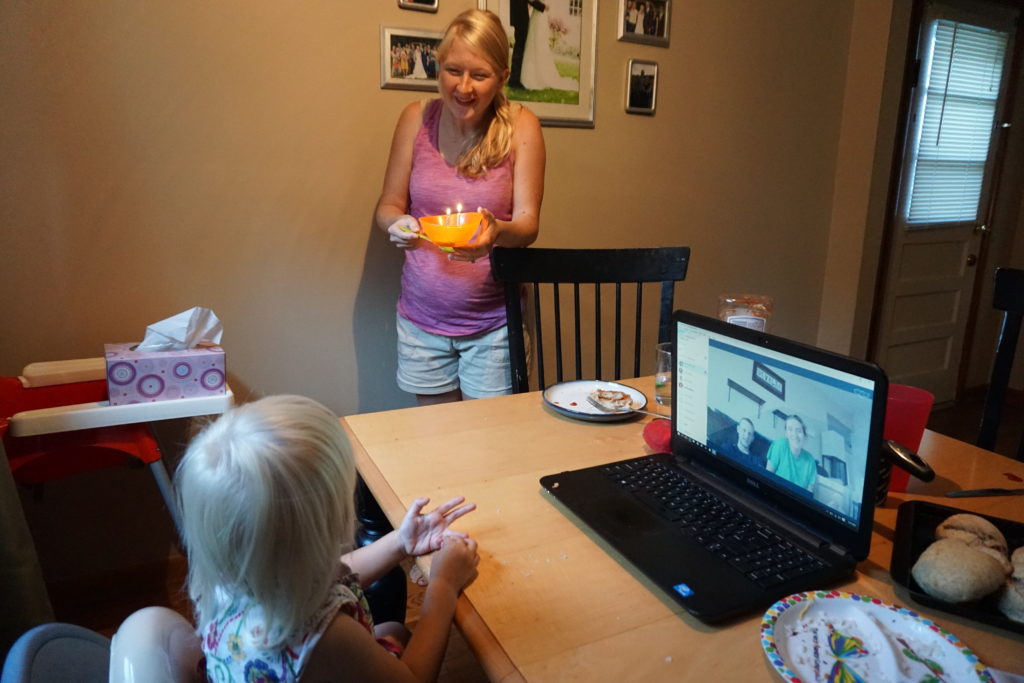 You can read Tera's two year update by clicking here.
The day after Tera's actual birthday, we had her birthday party at the Learning Tree Farm.
I recapped her birthday party here.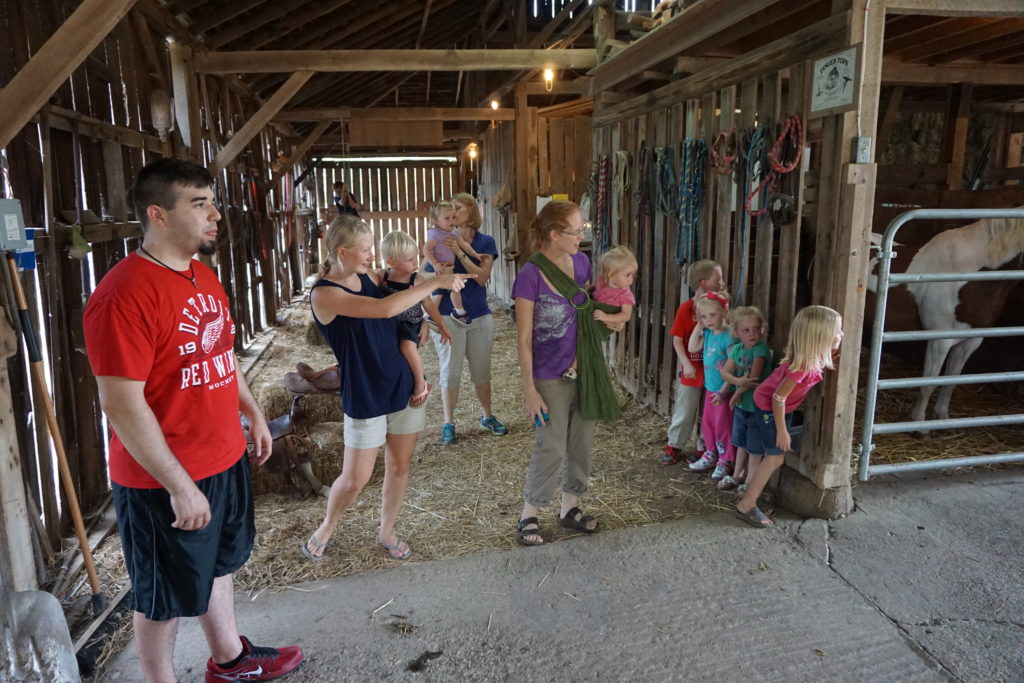 We visited Daddy at work a couple times! We are so proud of this man!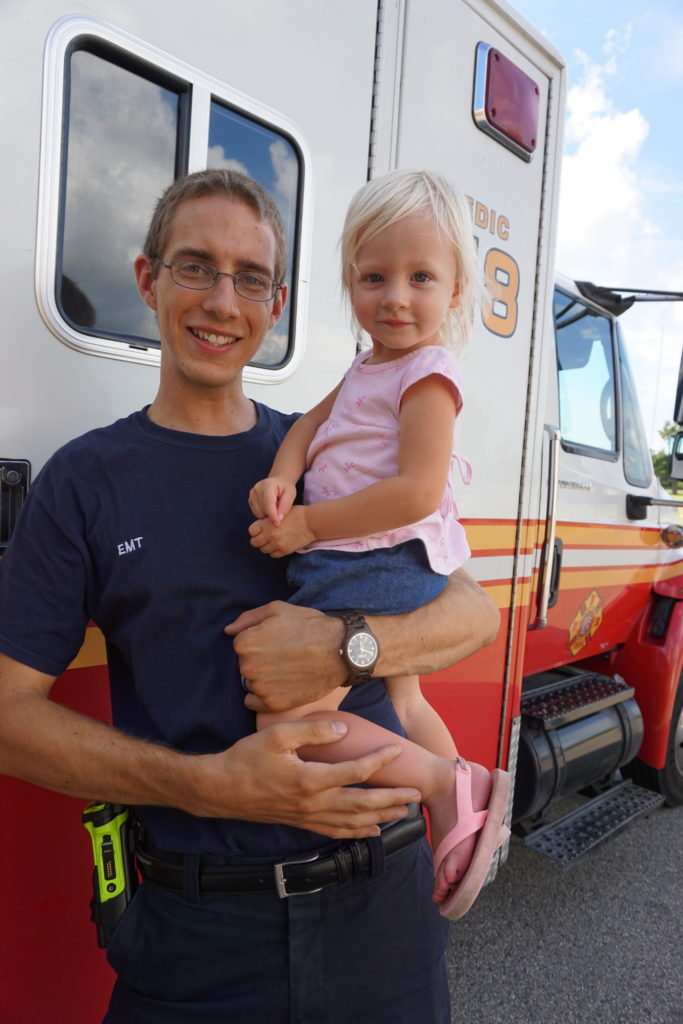 August also brought Avia's first birthday! Avia was born in the DRC a year ago, so it was SO special to be able to spend her birthday with her!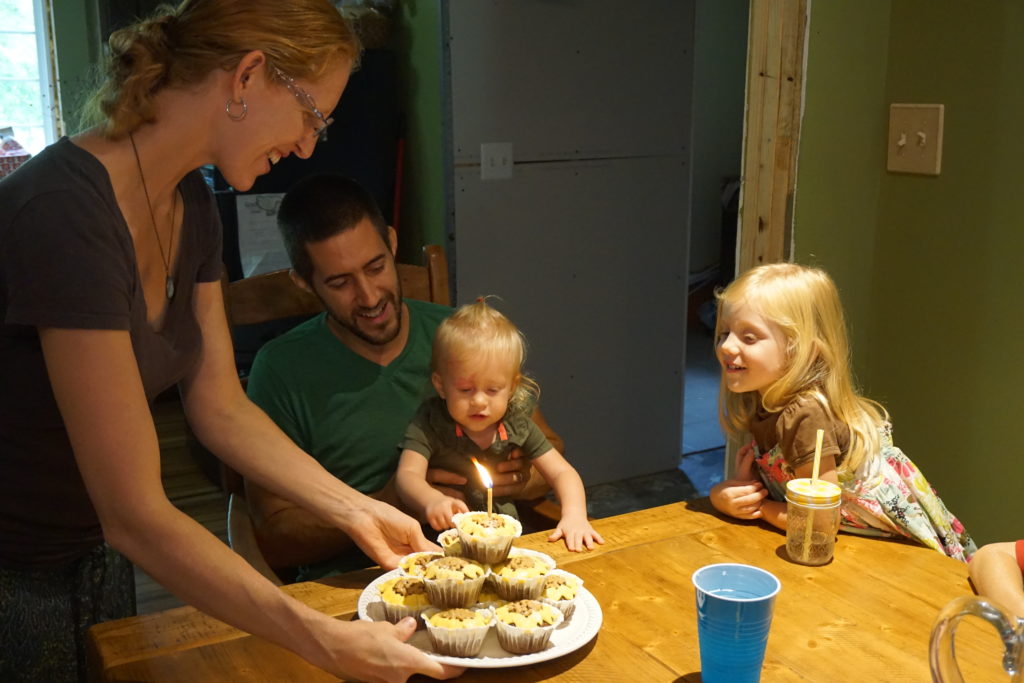 It was a simple but beautiful sunflower party with a few family members. I just love birthday parties that are more about the celebration and less about how above and beyond the Mom can go.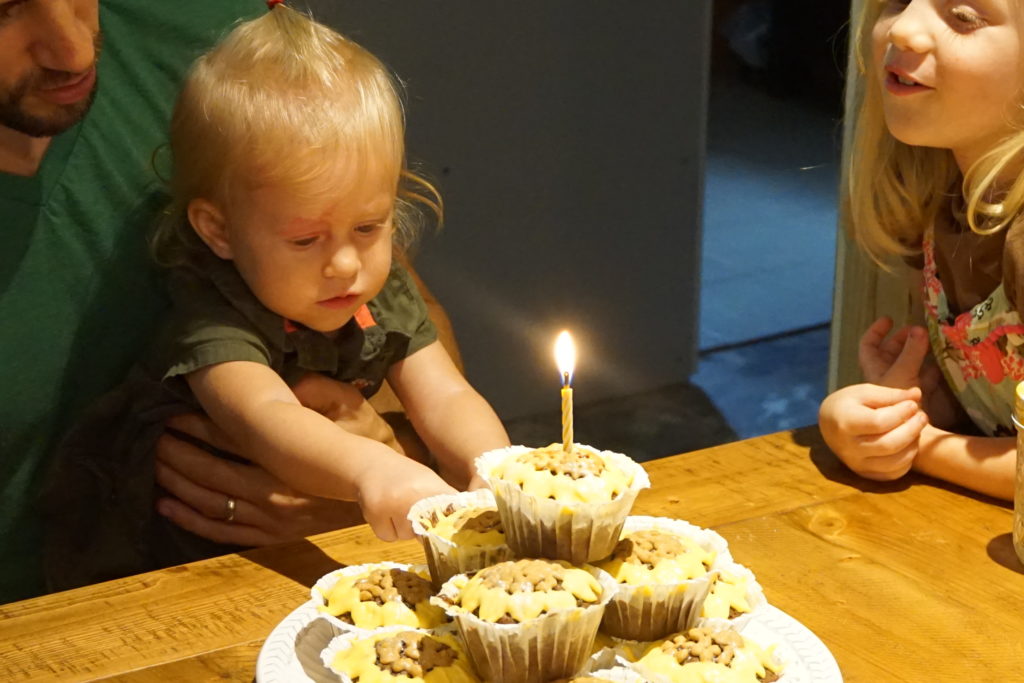 Ade and Avia!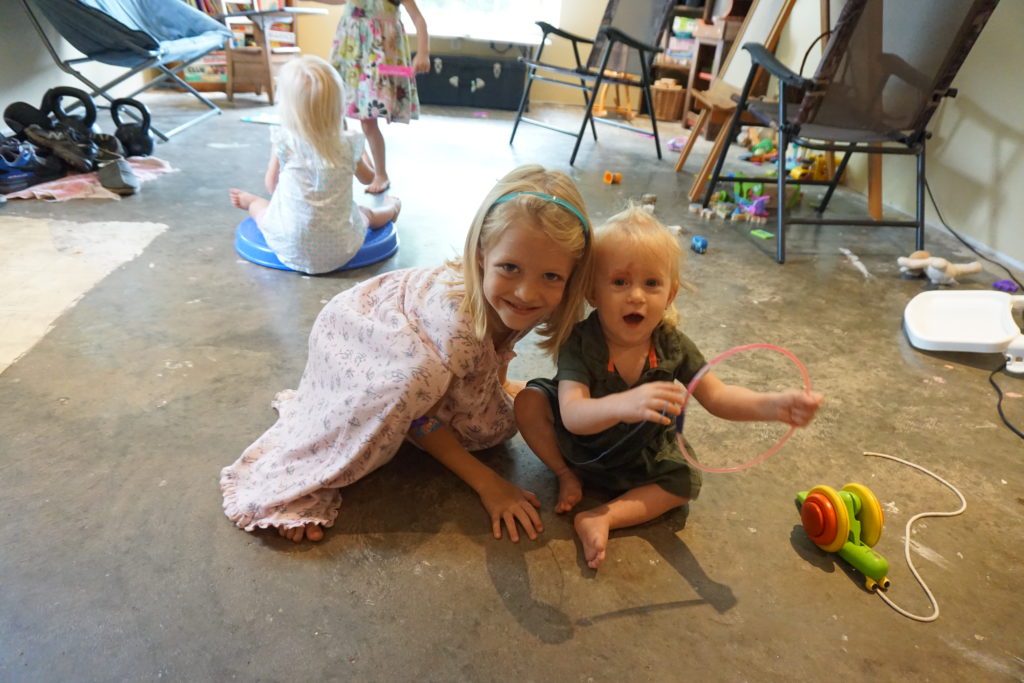 Of course…when you are the fourth child, you don't get to open any of your own birthday presents until your 8th birthday…or something like that.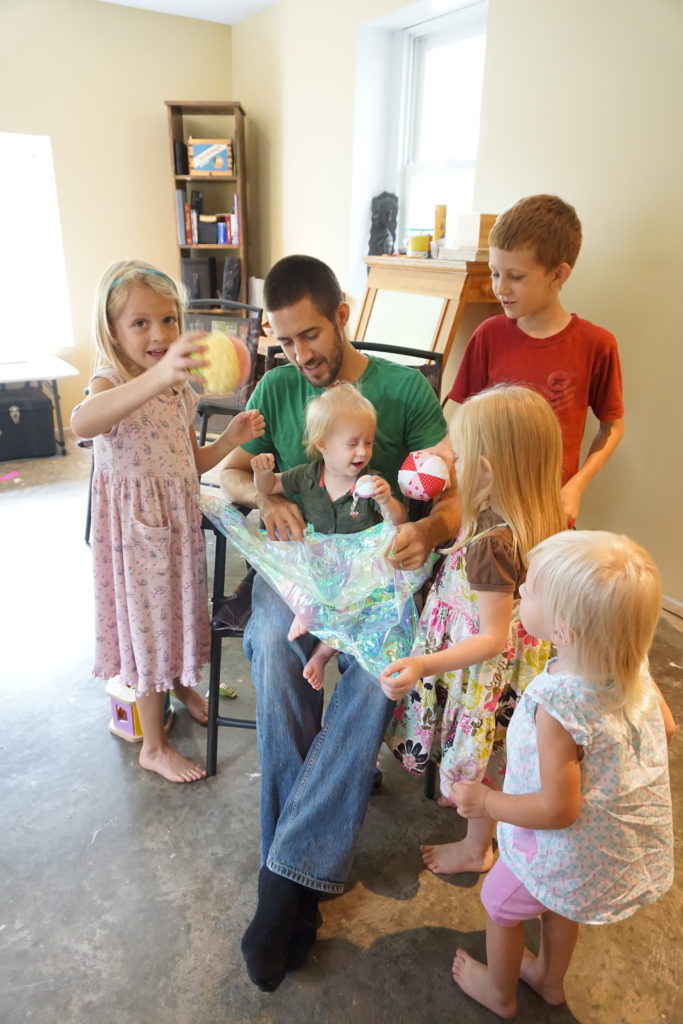 Tera loves Uncle Ethan and Aunt Kindrea's chickens! Funny Side Story: Tera's cousins all came to her birthday party at the farm. When they got there, the helpful farm hand told them very excitedly that they could go look at the chickens! They all blinked at her a few times and then nodded. I mean…chickens aren't so exotic when you have your own (and have to do the chicken chores!). Haha.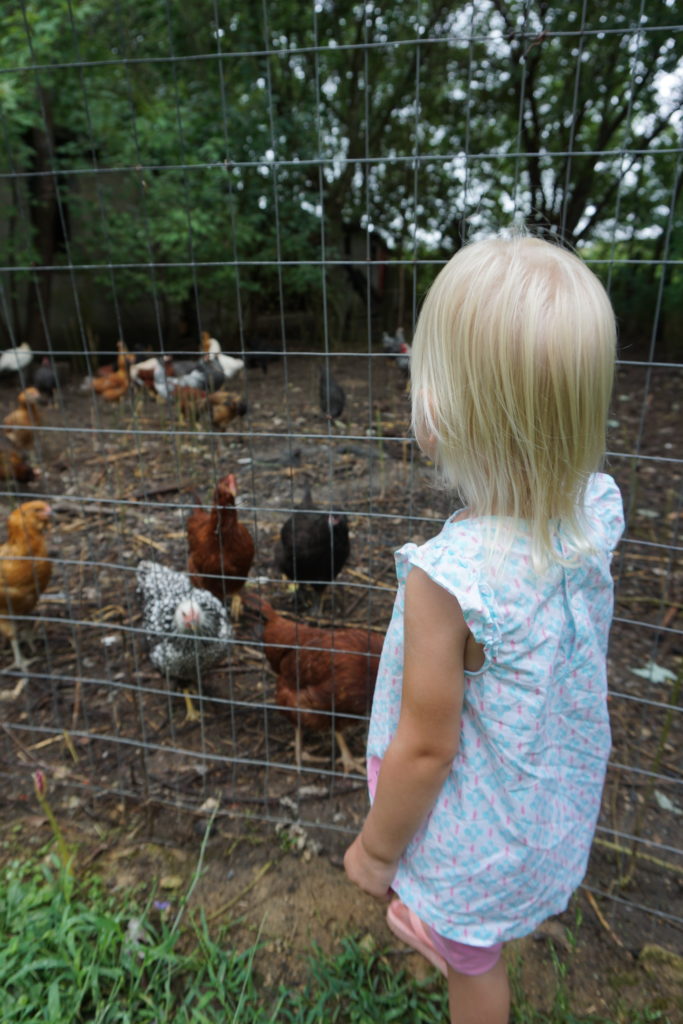 Did you see my recipe for chocolate caramel squares? I'm really trying to cut back on the sugar so I'm going to wait to make another batch until I'm like 39 weeks pregnant and need a little pick me up. Ha!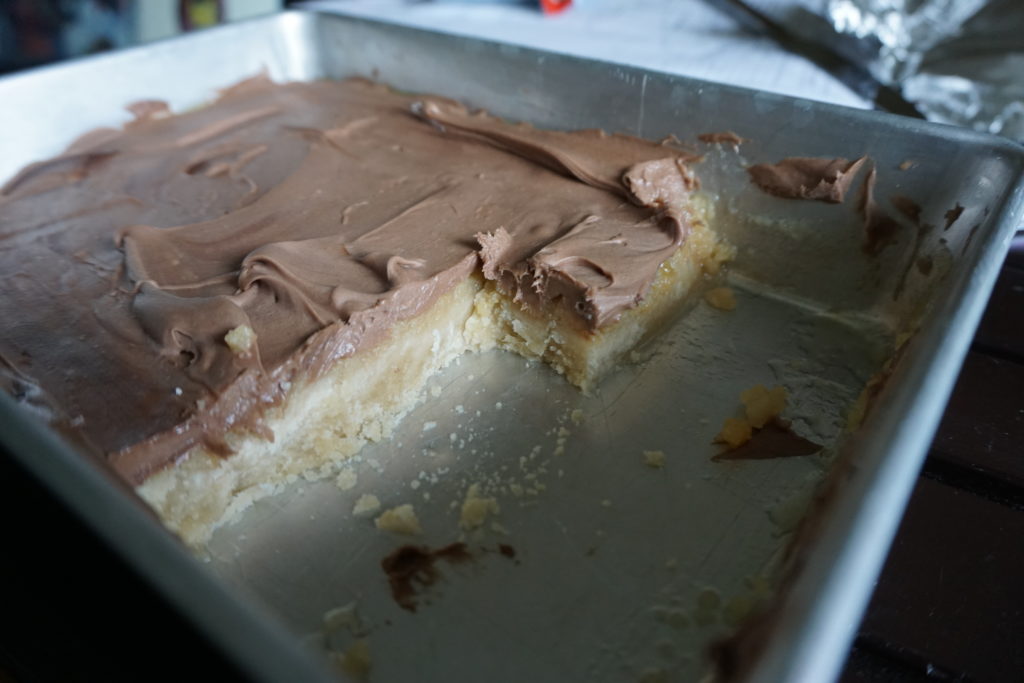 Most of the rest of August was just hanging out with this girl. It's been really good for all of us to just be home as a family of three. And, what? An oreo? I don't see any evidence of an oreo…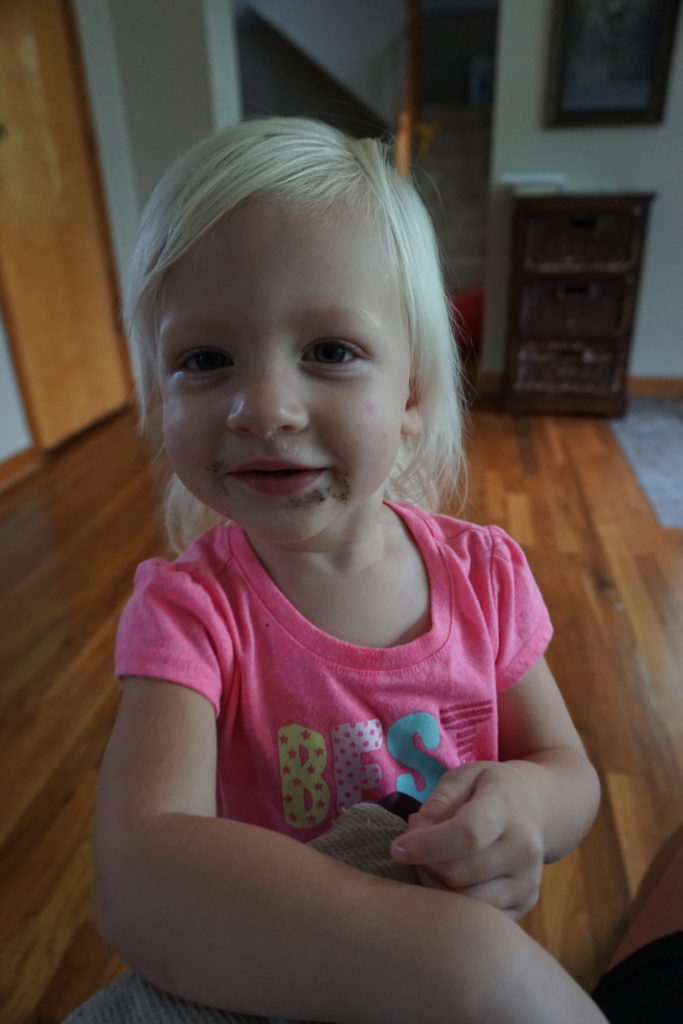 We might have missed out on the fair, but we did manage to go to a festival at a nearby park. I always love walking around the booth, eating some festival food and just enjoying people watching. Tera especially loved watching the ponies! I didn't have any cash with me and I wanted Theo to be there, so we decided we would come back again the following day for a pony ride.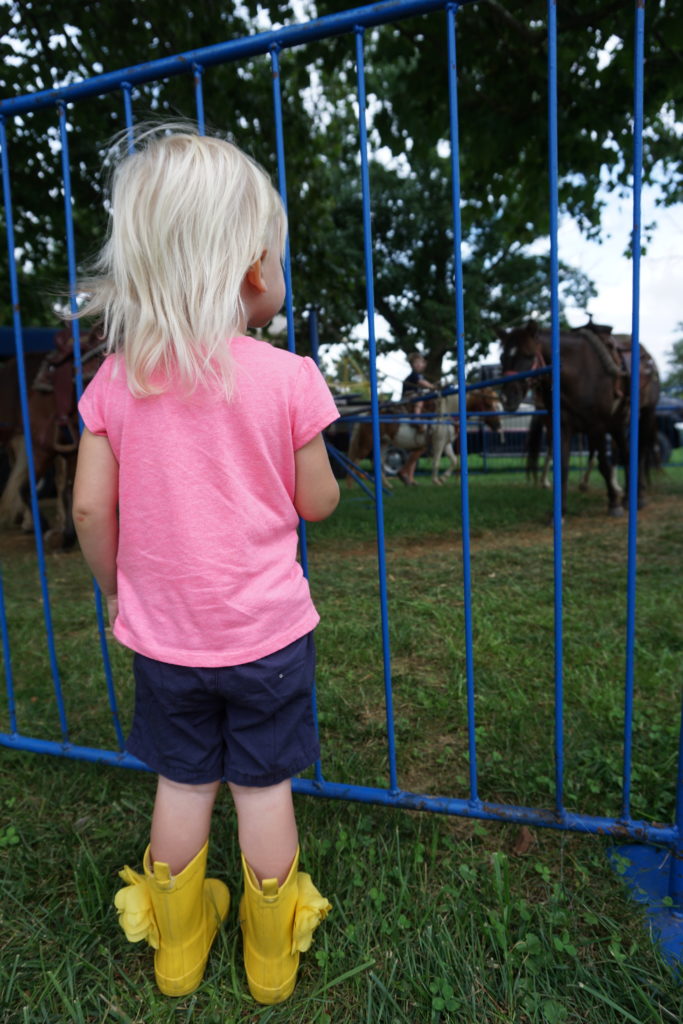 This is so classic of Tera. She just likes to watch people. She could stand there all day and just watch. She would rather watch other kids in the bouncy house than get in it herself. She's just like her Daddy, this one.
The next day we went back to the festival and Tera got to go for a pony ride! Unfortunately, she wasn't feeling the best, so we got out of the car, walked around, rode the pony and then went home.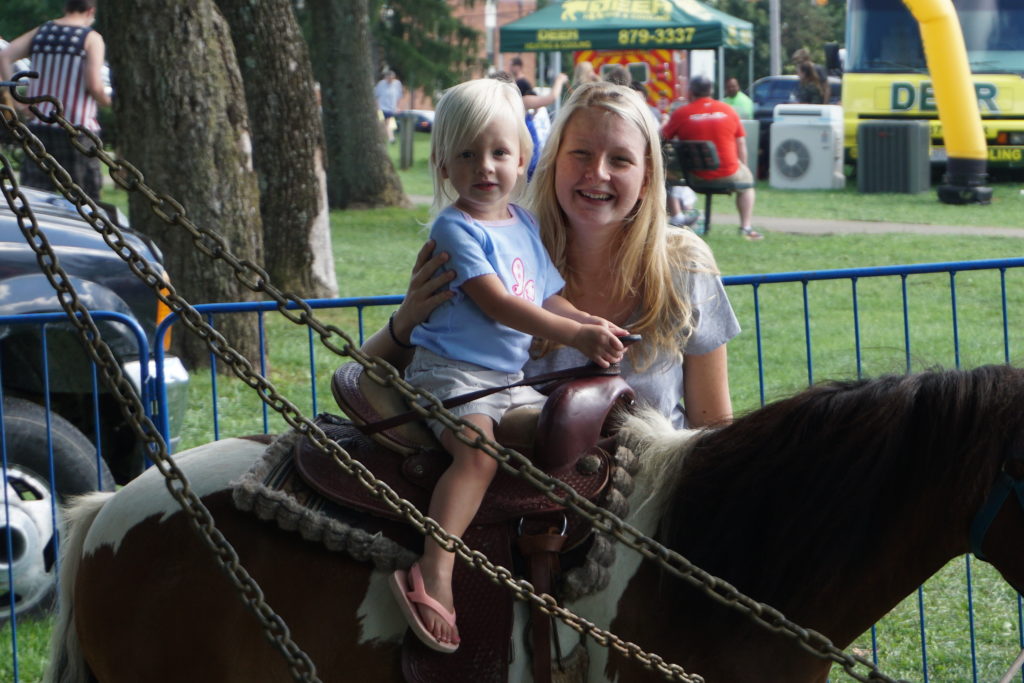 I was right next to her the entire time, but she didn't need me there at all. I don't know it takes to ride a pony, but I'm just going to go ahead and say that she was a total natural.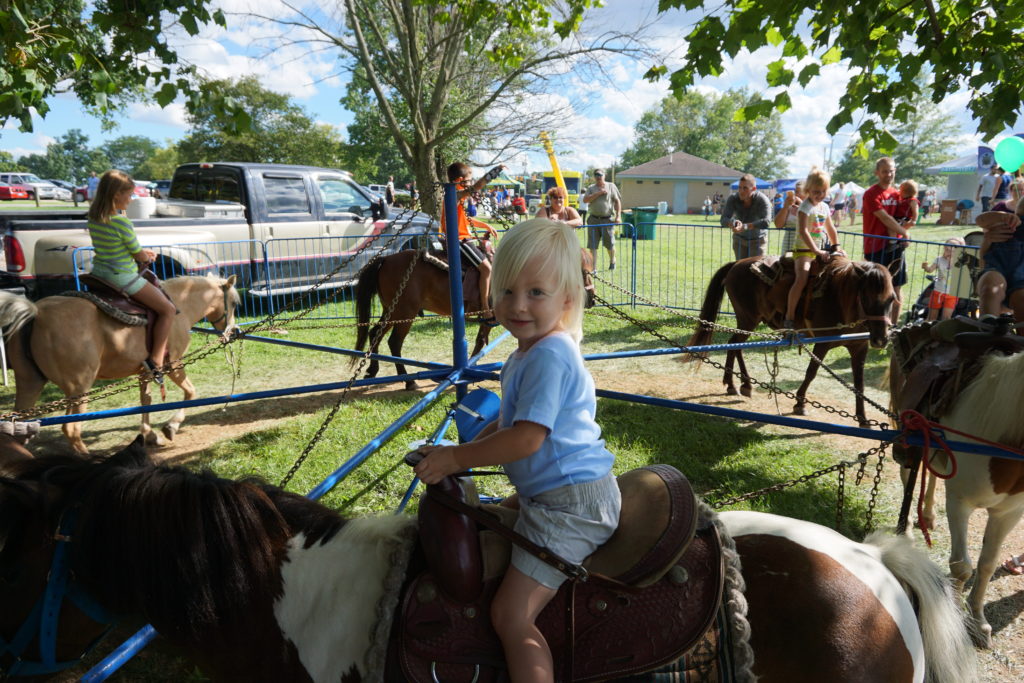 She LOVED the entire thing!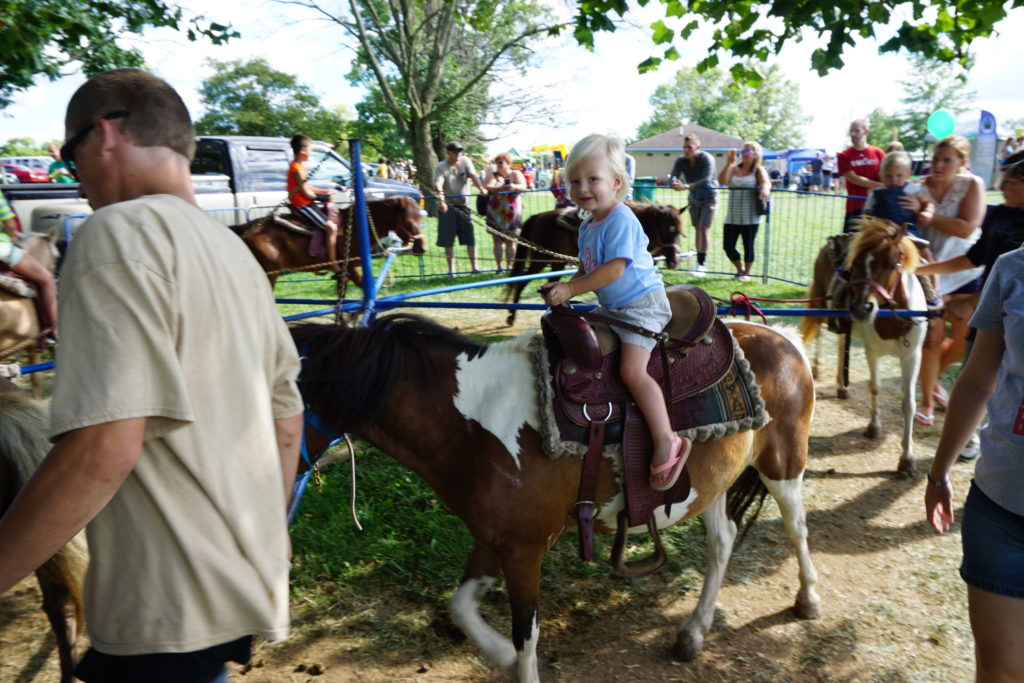 This festival happened to be the same festival that we took Tera to for her first public outing two years ago. She was 10 days old and I was STIR CRAZY. Two years ago, Theo carried Tera around the festival like this:
We tried to recreate the moment but Tera wasn't a huge fan. And she's gotten a little heavier!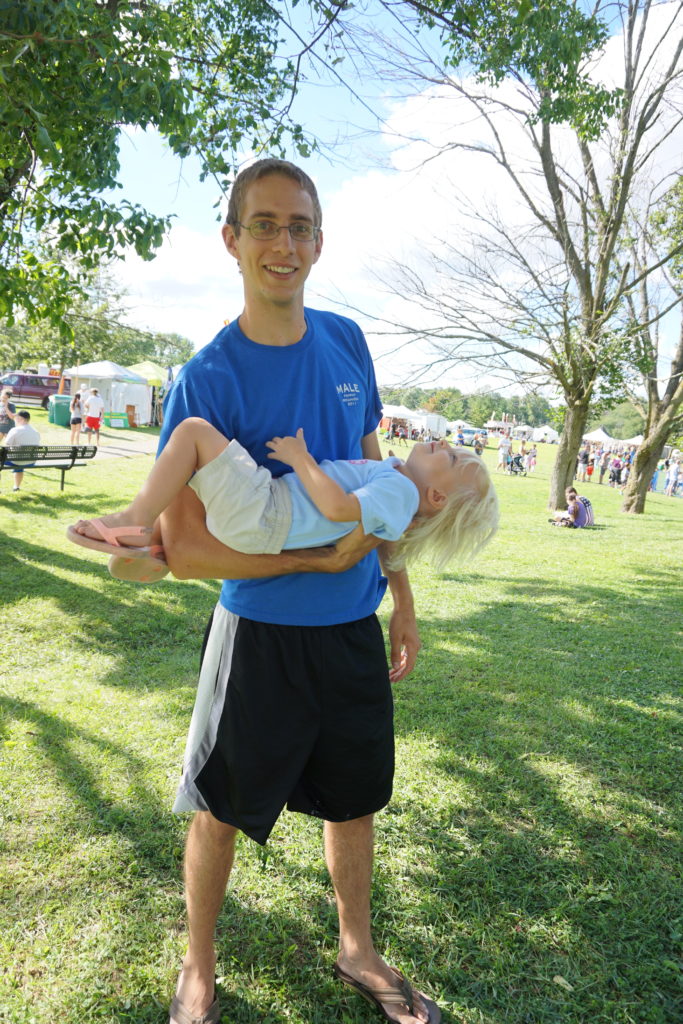 Now, THIS is how she prefers to travel nowadays.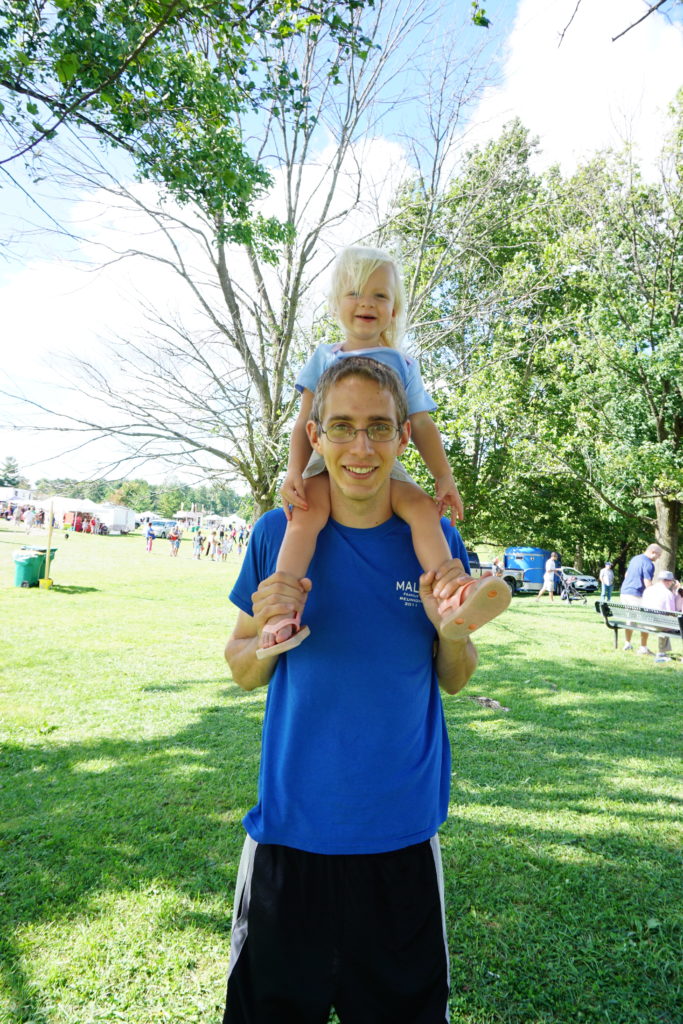 And that is a wrap on August!
Don't forget to check out what I read in August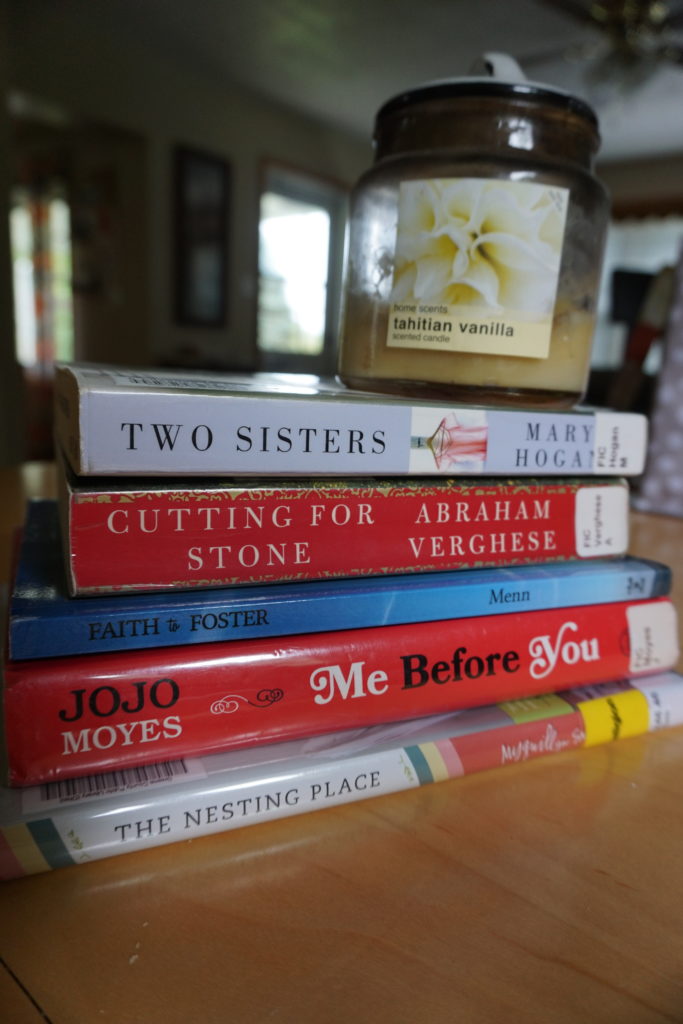 And if you haven't already…make sure to head on over to Dayton Mom's Blog and read the post I have published over there this month: Why I do Chores WITH my Kids