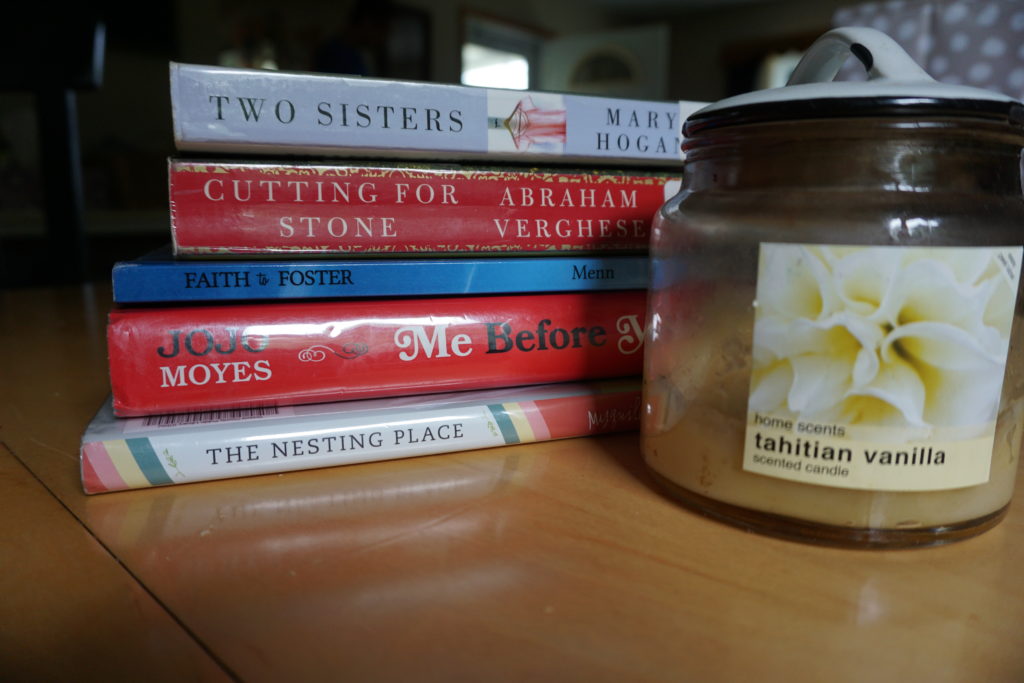 This post contains affiliate links, which means that if you click on one of the links and purchase something directly from that link, I may receive a small amount of compensation.
It's one of my favorite blogs of the whole month: my reading list!
I get a lot of comments about how I find so much time to read as a busy Mom. I wrote this post for Dayon Mom's Blog a few months ago that gives a few of my personal tips on how to make time to read as a busy Mom. I know that I am gifted in being a fast reader, but I also honestly make it a priority. Instead of "Netflix and Chill", you can often find me chilling with a good book.
Also, remember that this book review is entirely my opinion! I usually make my book list through asking people what they are reading. I have found my own style and the things I like, but your style and opinions may be completely different! Feel free to disagree! Or to add these suggestions to your book list!
Anyways…on to my August reading list!
I actually cheated and started this book back in July at our family reunion. And it took me a looooong time to get through it. I heard a few good things about it, so I added it to my list. Guys, I'm still undecided about recommending this one or not! First off: I loved the plot. I can't stop thinking about it, even a few weeks after I've read it. I loved the characters and how they are all woven and interwoven and throughout their lives they appear and disappear and play main roles and then are in the background again. But the author's way of taking us through the plot? Yawn. It was SO SLOW, and there were tons of details where there didn't really need to be details. I didn't even feel like the book got good until the last 3/4 of the book. So, if you are an avid reader and really feel like tackling a somewhat-boring-but-worth-it-in-the-end book…this is the one for you. If you are someone who really needs to feel entertained and drawn in…not worth your time.
Note: This book contains several "graphic" (detailed) sexual scenes.
This book is all the rage lately! This summer it was made into a major motion picture. Now, as reader, I am a firm believer in always reading the book before seeing the movie. I love books so much more than movies, so I will say that I have not yet seen the movie and I have no ratings/opinions on it. I also have no idea how closely it sticks with the plot line of the book. I'm also not a huge fan of books that are "all the rage". I often read them admist the hype and wonder why so many people are so excited about it. It's called the crowd mentality and I hate it. Basically, something is popular because a large portion of people like it, not necessarily because everyone's opinions are in favor of it. Does that make sense?
Oh, but this book! It's popular for a reason. I found it well-written, easy to read and very descriptive. I enjoyed the character development, and most of all I enjoyed the different perspectives that were presented. Yes, this book is all about assisted suicide. If you have opinions about assisted suicide, read this book. I loved how there were different well-developed characters who all had different opinions on the matter, and they were all woven into the plot. I actually didn't cry, as the ending is fairly predictable, but I do highly recommend the book.
It has a sequel, After You, which I will be adding to my reading list FOR SURE!
I was selected to be on the launch team for Shannon Martin's upcoming release, Falling Free. I still haven't had the chance to fully wrap my head around this book, but it's going to be on my top 10 books I've ever read. And it's going to be the one I will recommend over and over and over to anybody who is a believer.
Reading this book during our summer off from foster care was intense, because it made me want to do all the hard and crazy things for Christ. Honestly, it was like Radical and Jen Hatmaker's books crammed into one crazy, convicting and beautiful story. Shannon and her husband (and kids), sold their perfect little American dream farmhouse and moved into the inner city, where her husband works as the jail chaplain. They rub shoulders with ex-cons and kids whose Mom's are high in the house next door, and Shannon tells of the beauty and pain of following Christ whole-heartedly, even if it doesn't seem "safe".
Do yourself a favor. Pre-order it now from Amazon, and it will arrive on your doorstep sometime shortly after September 20th (depending on your shipping options!). You can thank me approximately two days after you receive it, which is when you will have finished reading it. I promise.
** I will be doing a whole separate blog post on this book, and I will be giving away a copy of it on my blog! So stay tuned!!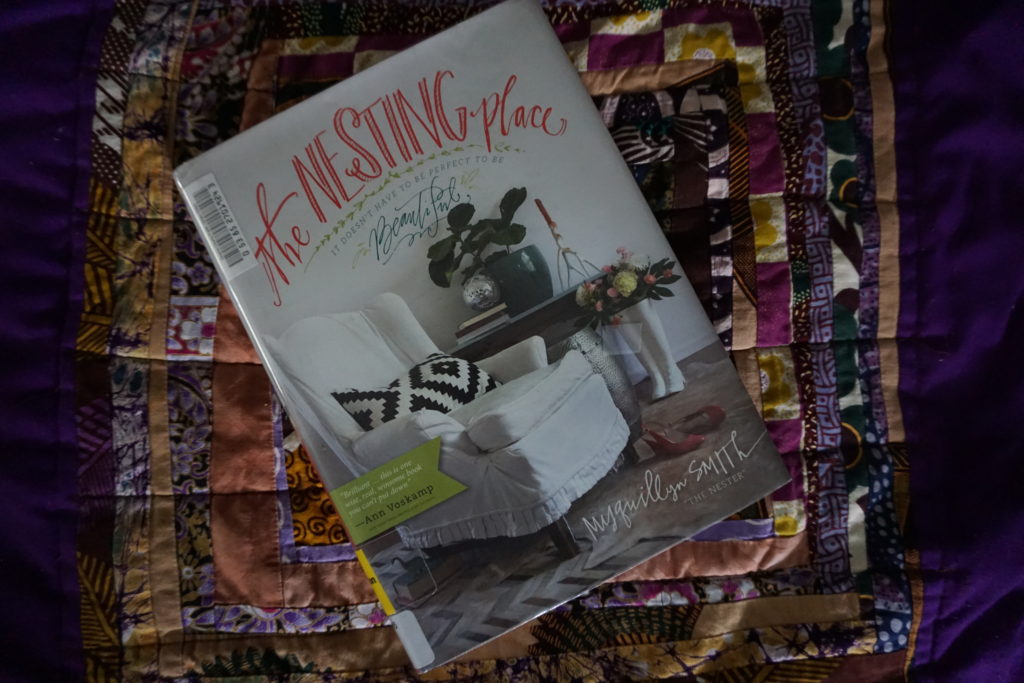 This was another book that I had heard a lot about, and I was a little intimidated by it. I mean…this woman runs a super famous/popular blog called The Nester. And she can decorate like nobody's business. All the pictures I've seen of her homes are Pinterest-perfect and nothing like anything I could create.
But this book. If you have a home, an apartment, a shack on the edge of the Sahara desert, a tiny house or a mansion- you need to read this book. The author breaks down beauty, walking through the facts that beauty in a home is not meant to be perfect. What is the function of your home? What do you want your home to achieve? And then she tells you how to do it. It's like peeling back the layers on a Pinterest picture and being given the exact instructions to make your home that beautiful- in your own way, on your own budget, wherever you live. Oh. It's so wonderful. This is now going to be one of those books that I give as a wedding present. Seriously. I cannot recommend it enough!
This book was an interesting read for me! I can't say I hated it, but I also can't say I highly recommend it. It's a book about a fairly dysfunctional family and the lies that one sister is asked to keep. Honestly, I feel like the novel was supposed to be written in a light-hearted way, but I felt that all this poor sister went through qualified as abuse, and therefore the book seemed fairly dark to me. It made me wonder if everyone I know is dying and they are just keeping it a secret. It wasn't a very happy read, but it was fairly light and I did want to keep reading to just find out what happens!
Note: This book contains several direct bashes against God and those who believe in Him. Several pages are dedicated to making fun of The Creation Museum. It was obvious to me that the author had been to it, thought it was a load of crap and decided to use her book as a platform to promote that view (it was completely irrelevant to the story). I wasn't happy with that part of the book at all.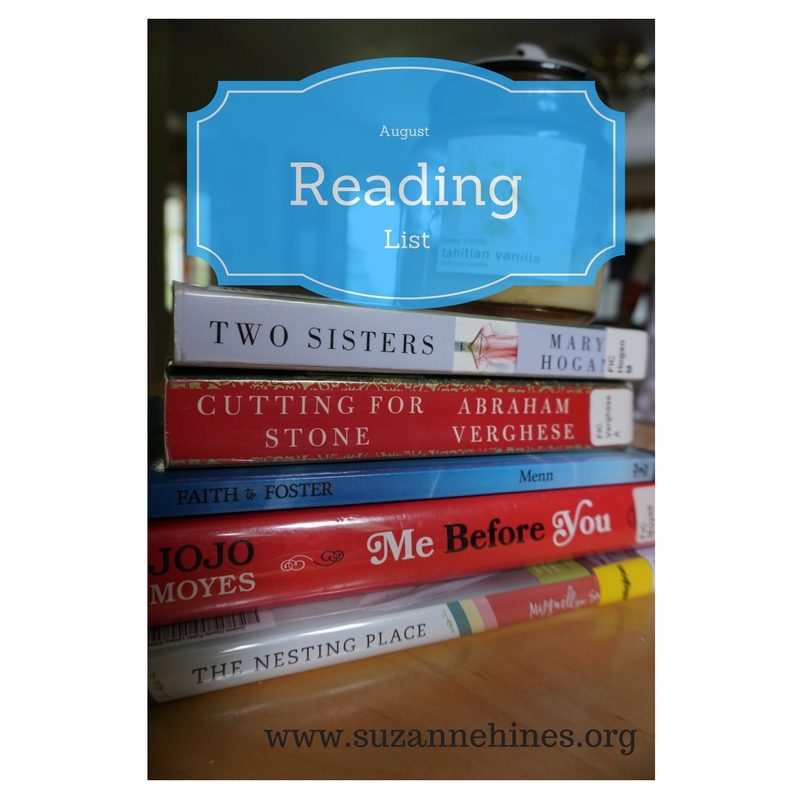 You can view my previous reading lists here: