Our annual trip to the sunflowers fields has come and gone, but I still wanted to share a little photo dump/scrapbook memory of our time there!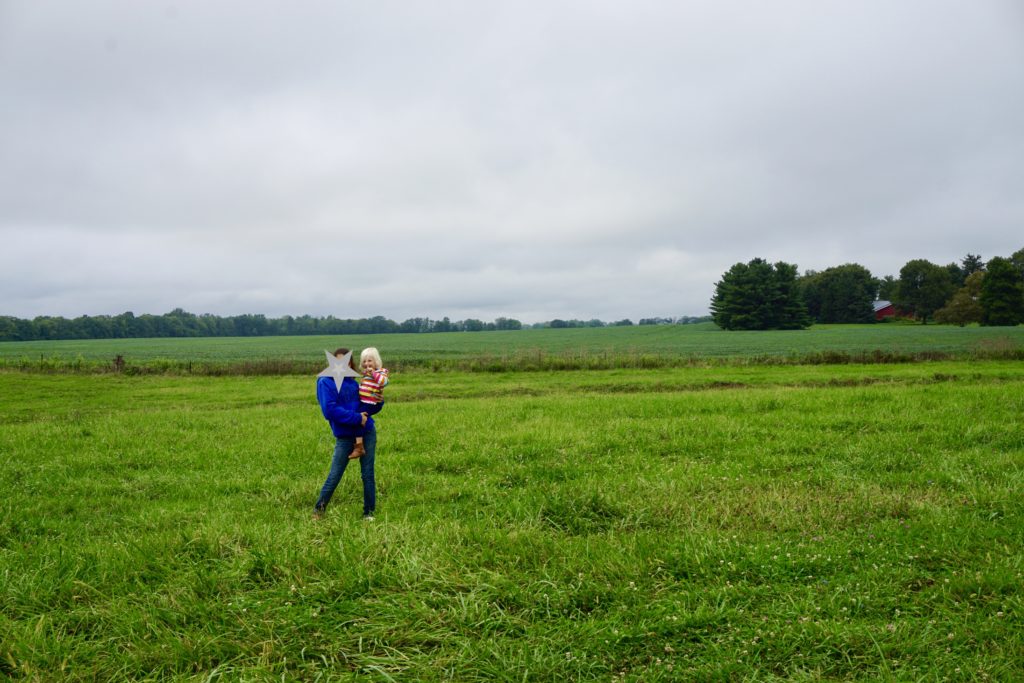 It was a chilly, overcast day but I still love the way that our pictures turned out!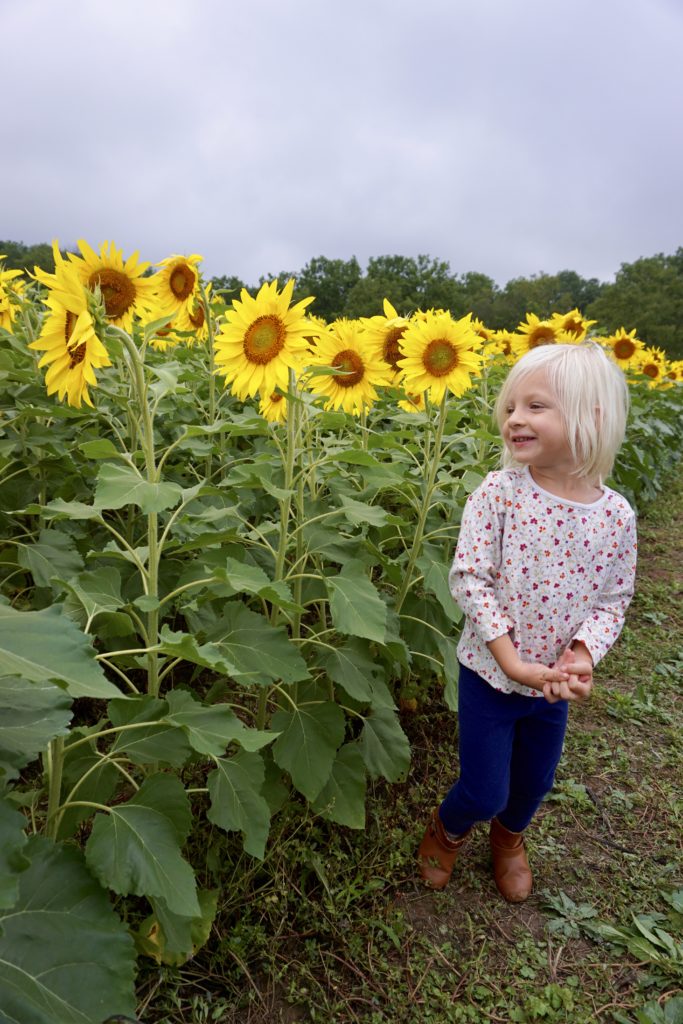 Within seconds of being at the field, Tera needed a little talking to. I was about to give up on family pictures within a few minutes of being there, but I'm so glad we stuck it out and worked out our attitudes because we got some gorgeous shots!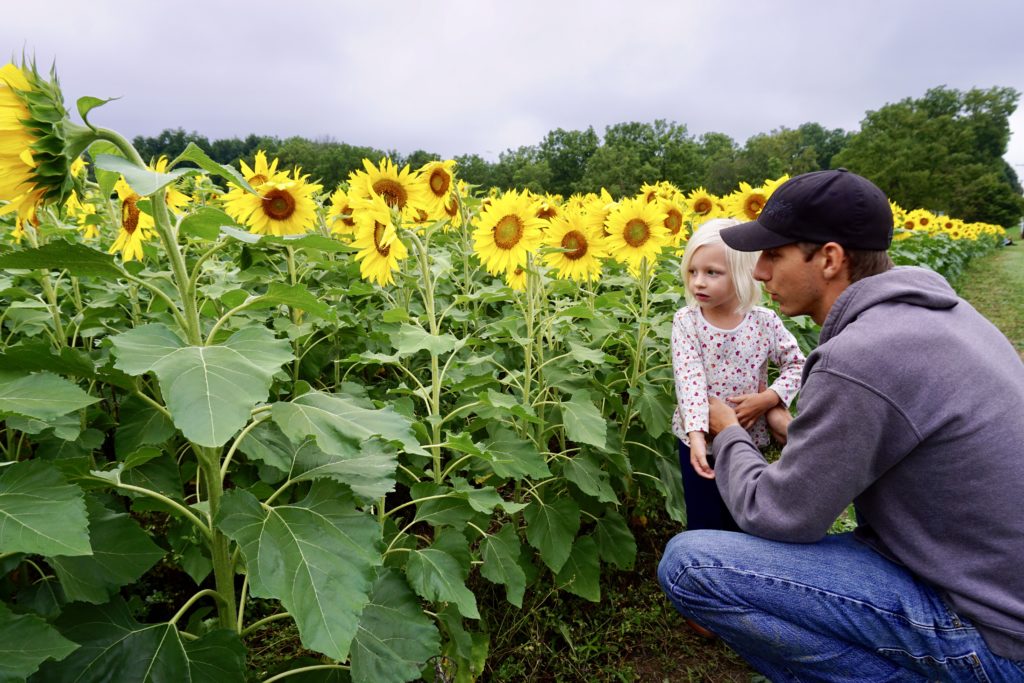 We went the same weekend of Theo's graduation, so some of Theo's family was with us! When we made plans for the weekend, I said I didn't care what we did with the rest of our time, but I HAD to make it to the sunflower fields. Of course, the men would much rather have shot their guns all.day.long, but they humored me and had great attitudes! Here is Barnabas just absolutely thrilled to be taking his picture with the sunflowers 🙂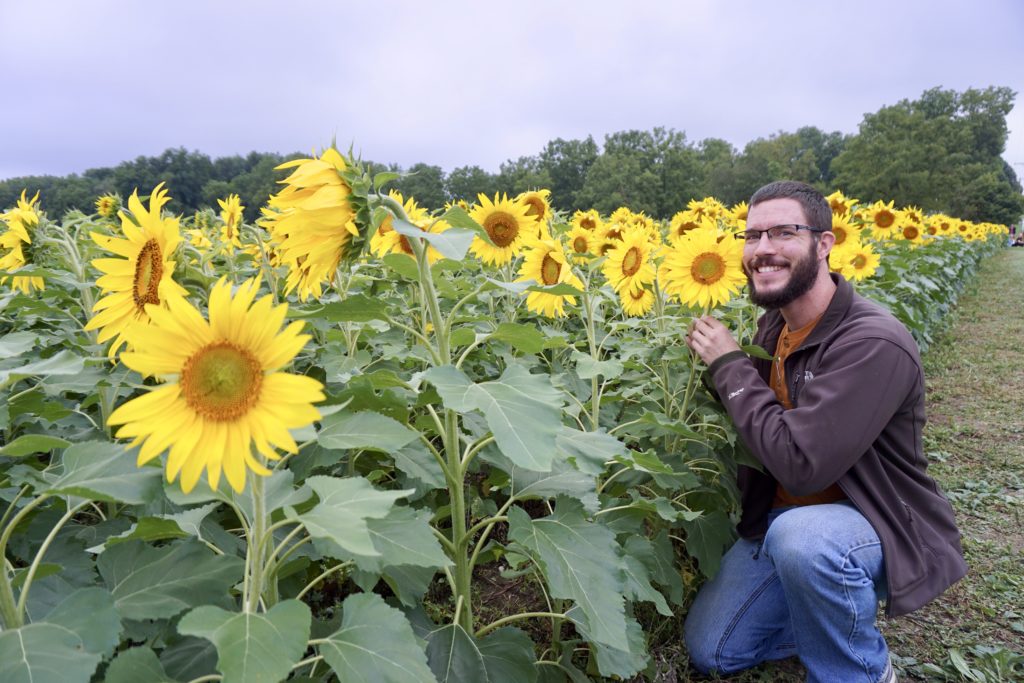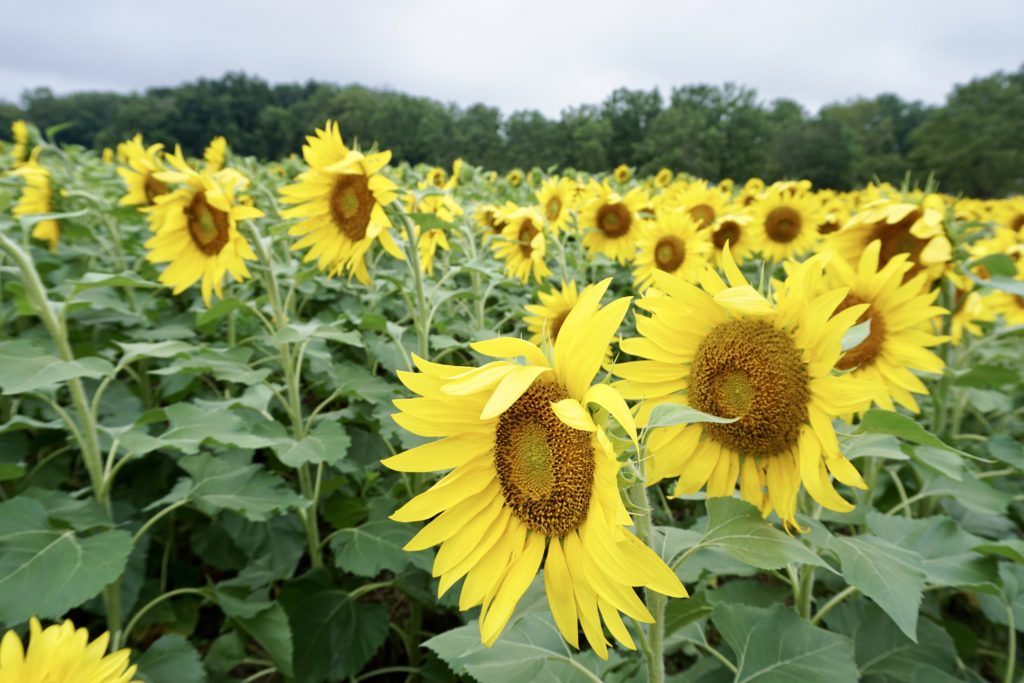 .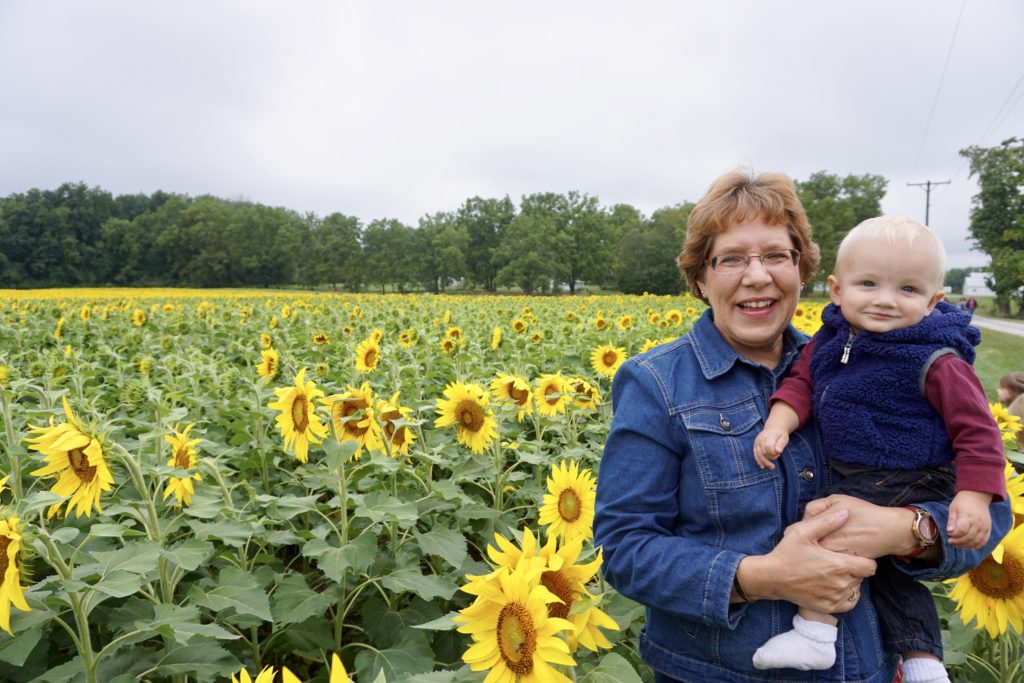 .Grandma with her two latest grandsons!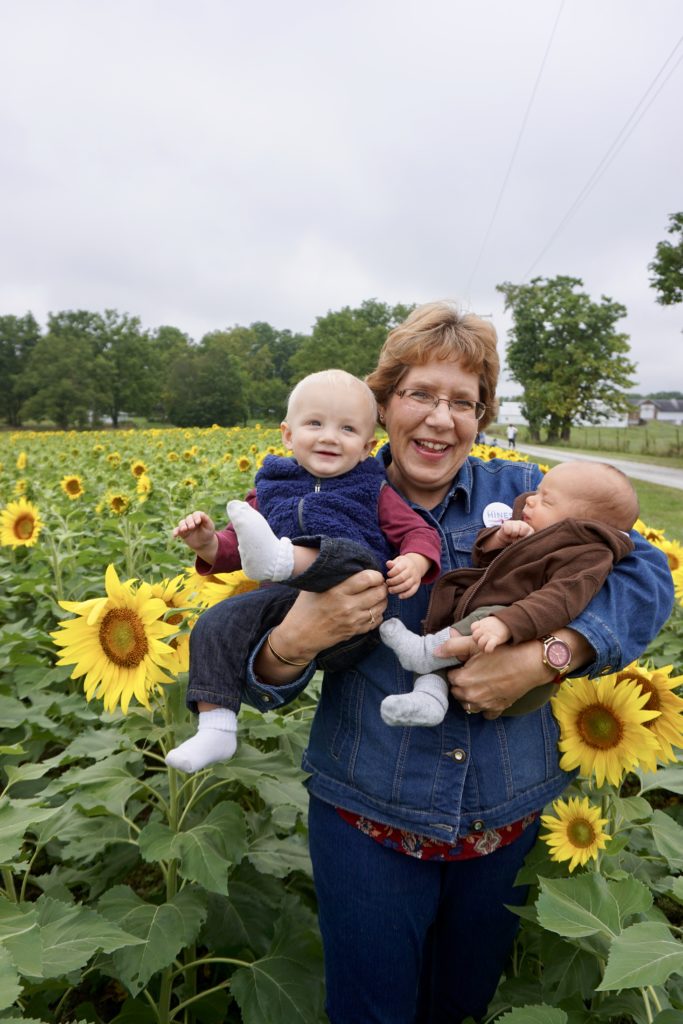 Family. This one will be framed in our house!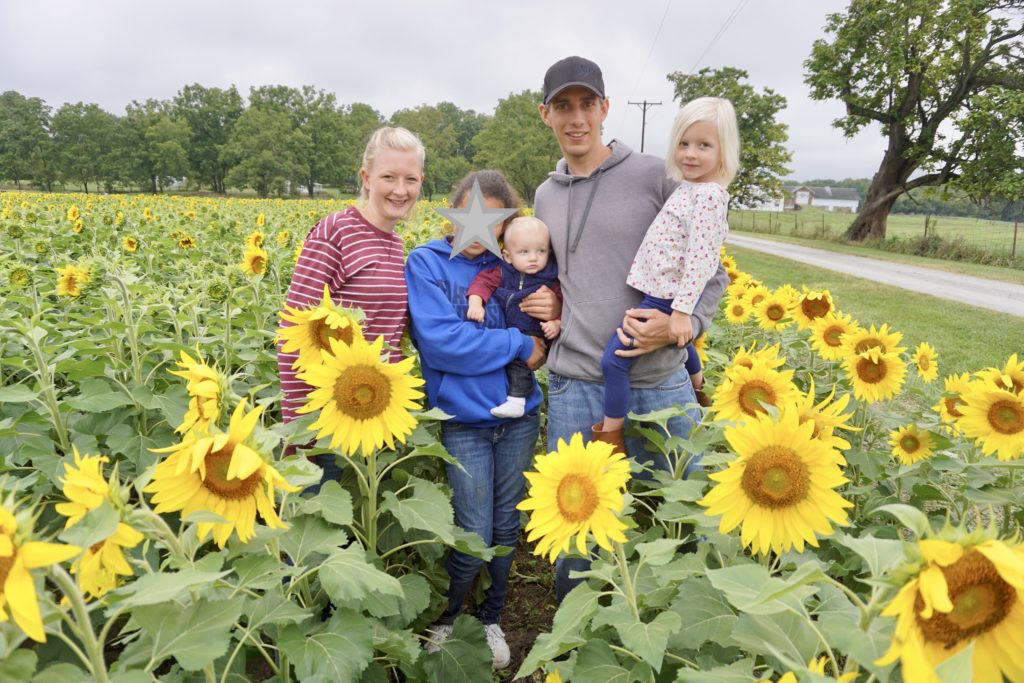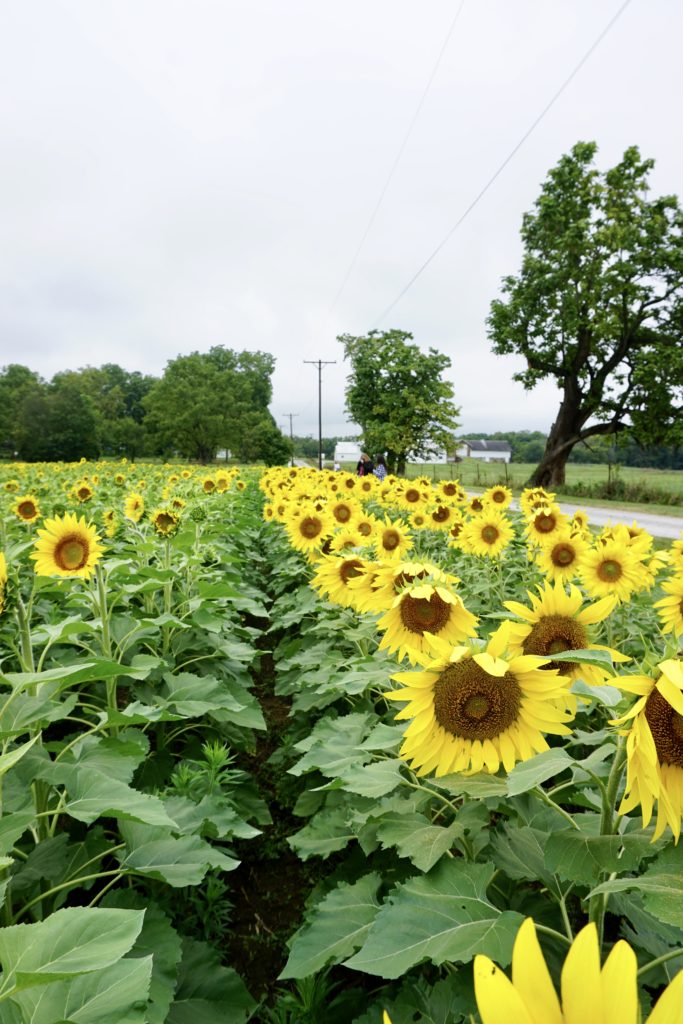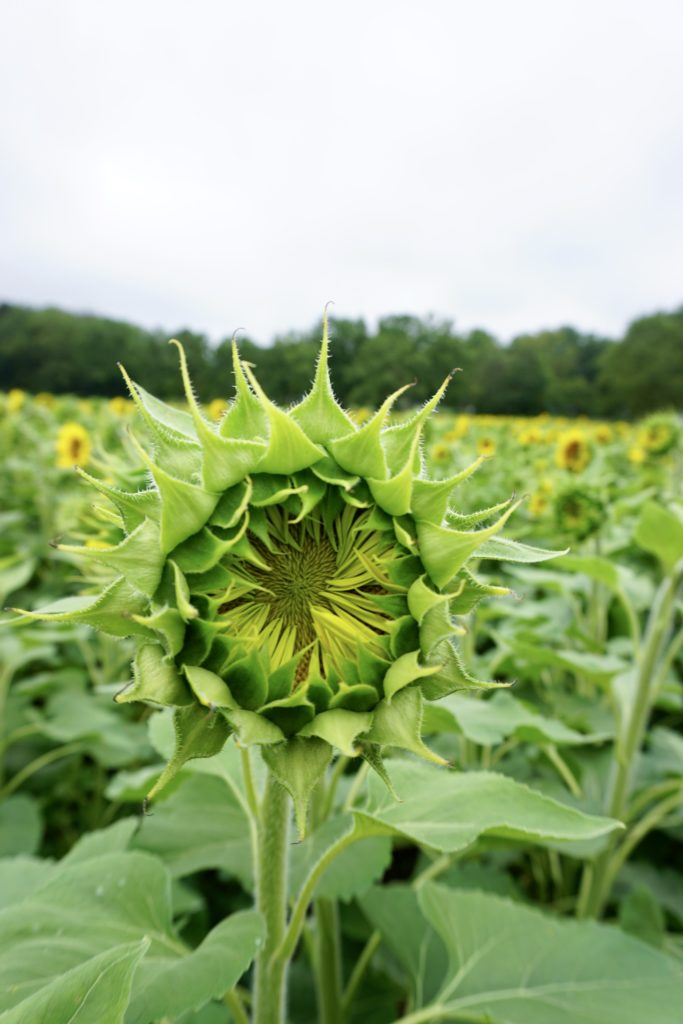 Barnabas and Eryn's lovely family. FOUR children. You guys have FOUR CHILDREN! And you are rocking this parenting gig!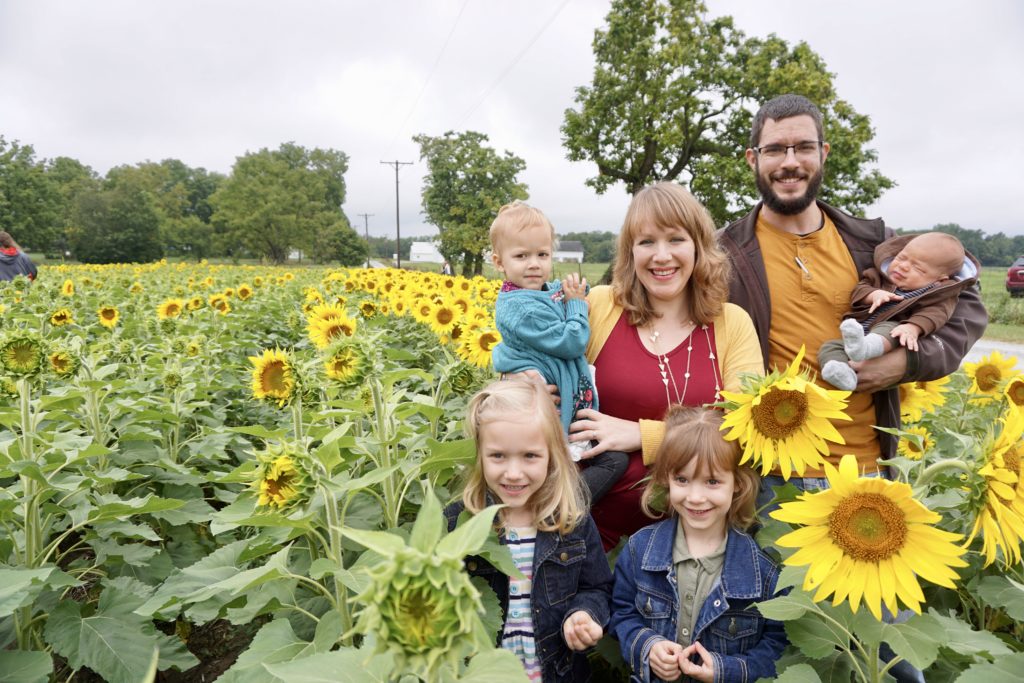 .
Tera insisted on being in our picture and then refused to look at the camera. Did someone say THREE?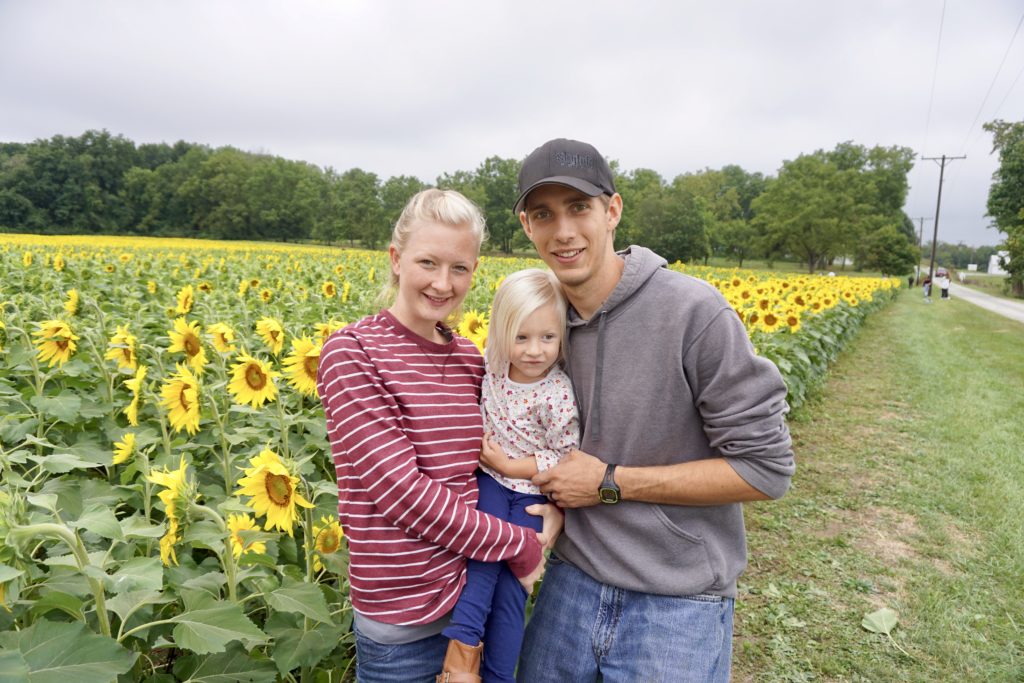 Framer.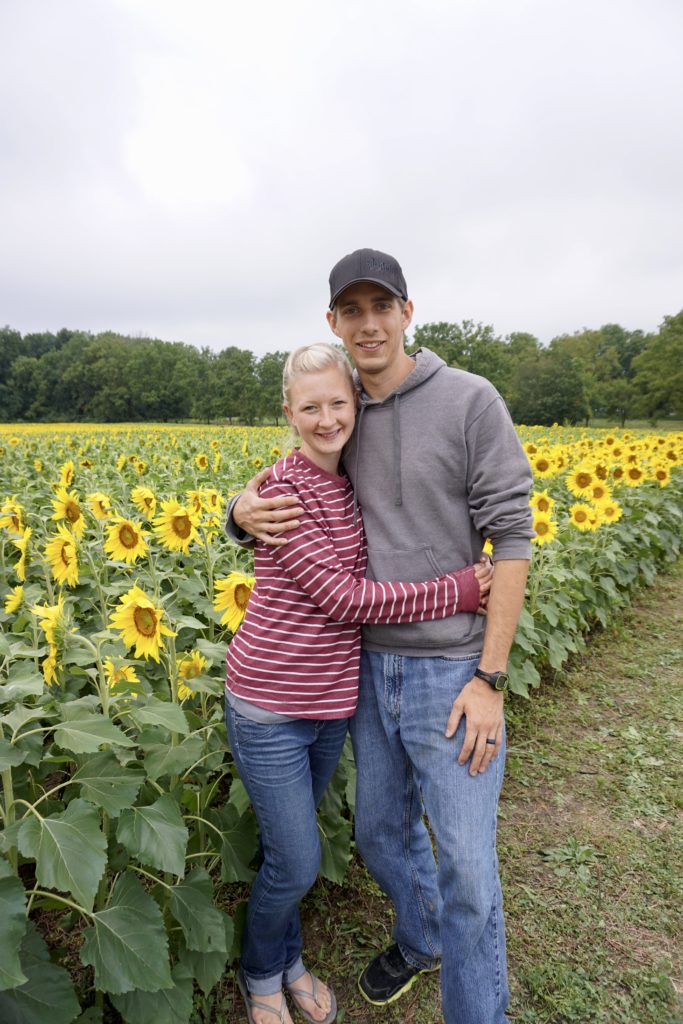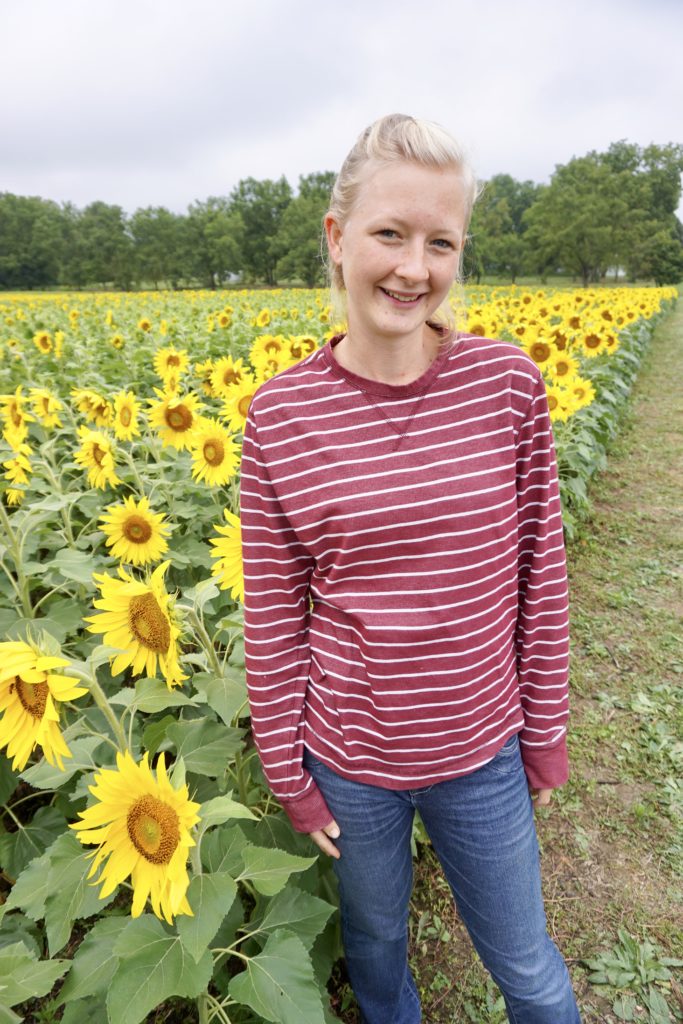 I. LOVE. SUNFLOWERS.
It's really too bad that Evelyn doesn't have any personality at all…..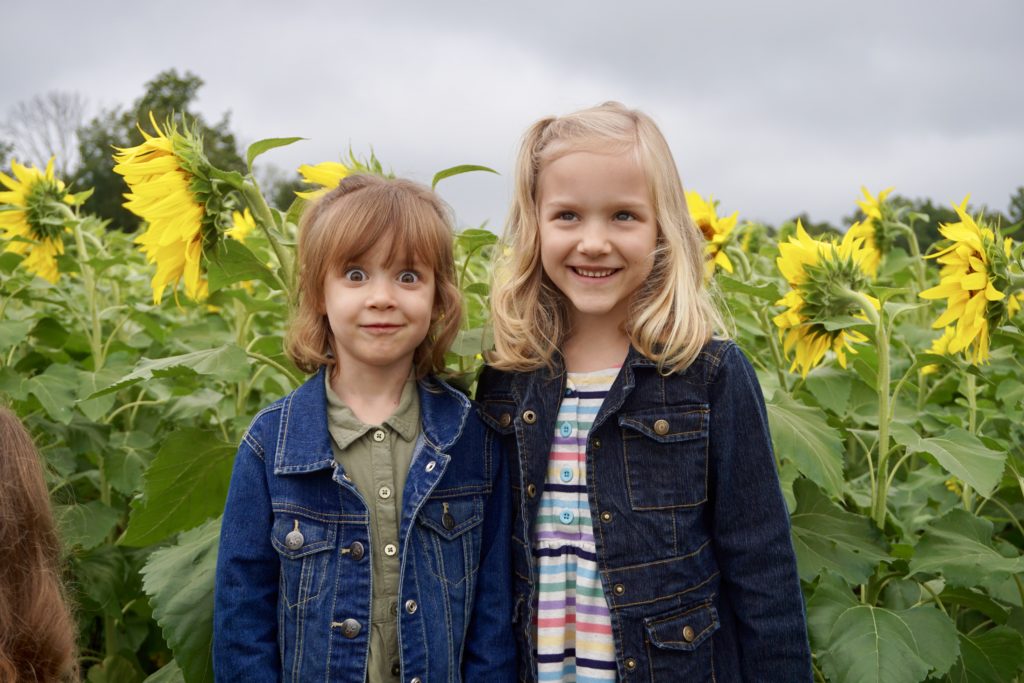 My little man!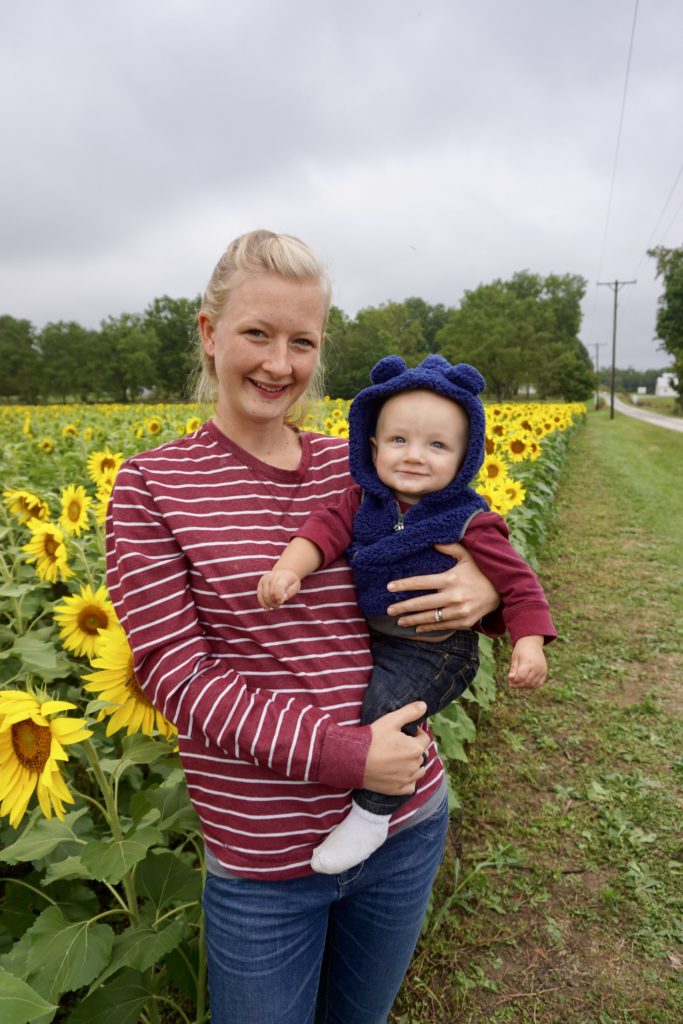 My sweet sister in law who drove all the way to Ohio with four kids just to celebrate my husband graduating. We sure are beyond thankful for their love and support (and example) in our lives.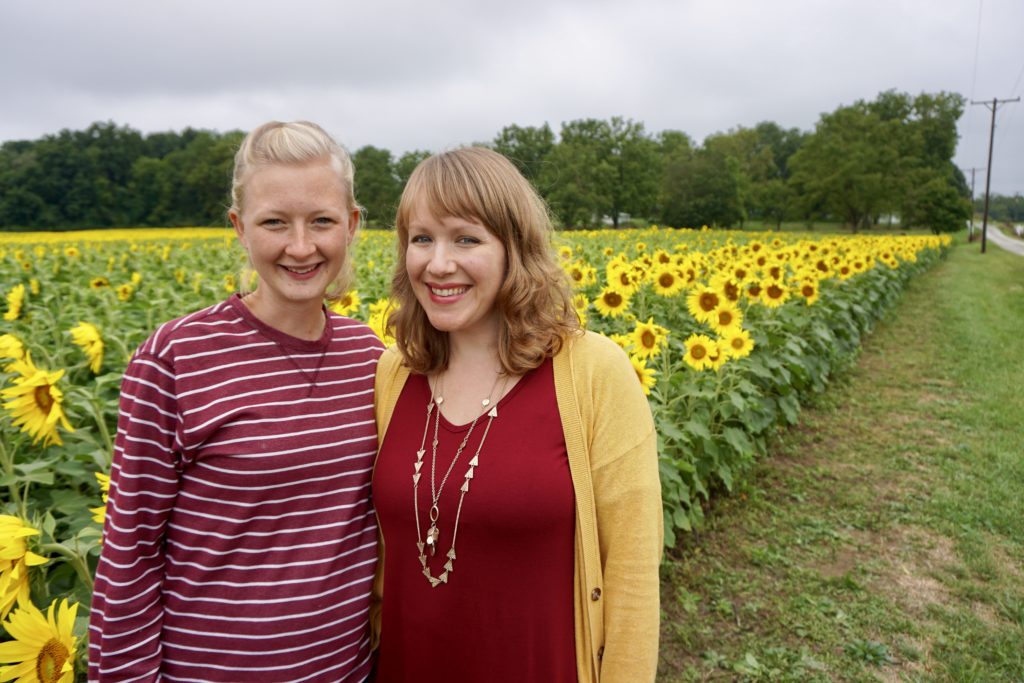 God writes the best love stories: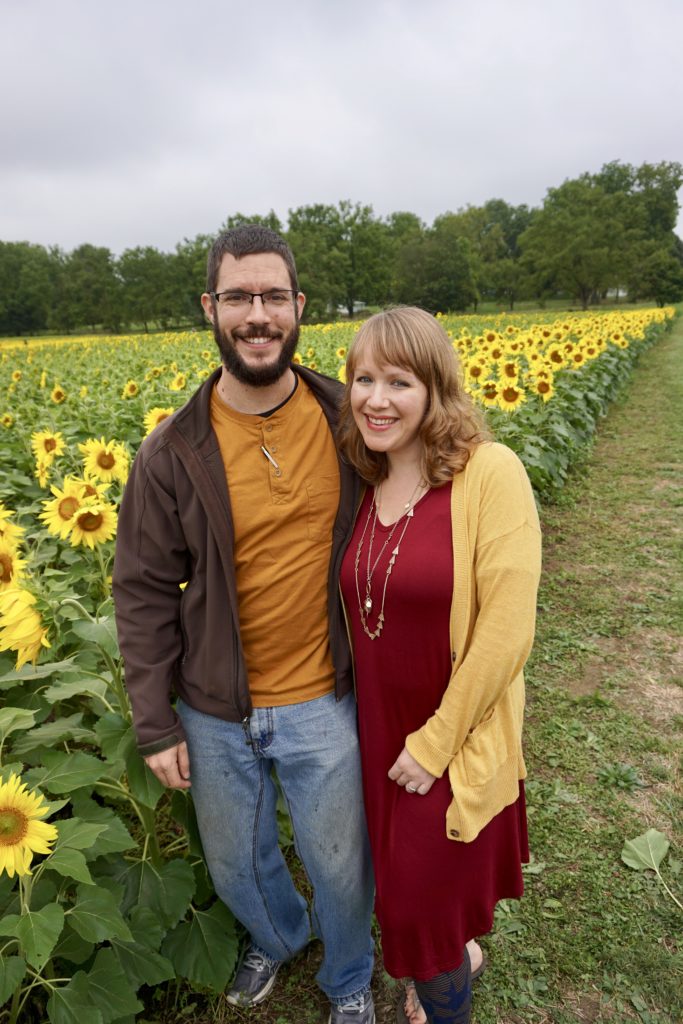 Heavenly really wanted to run through the entire field!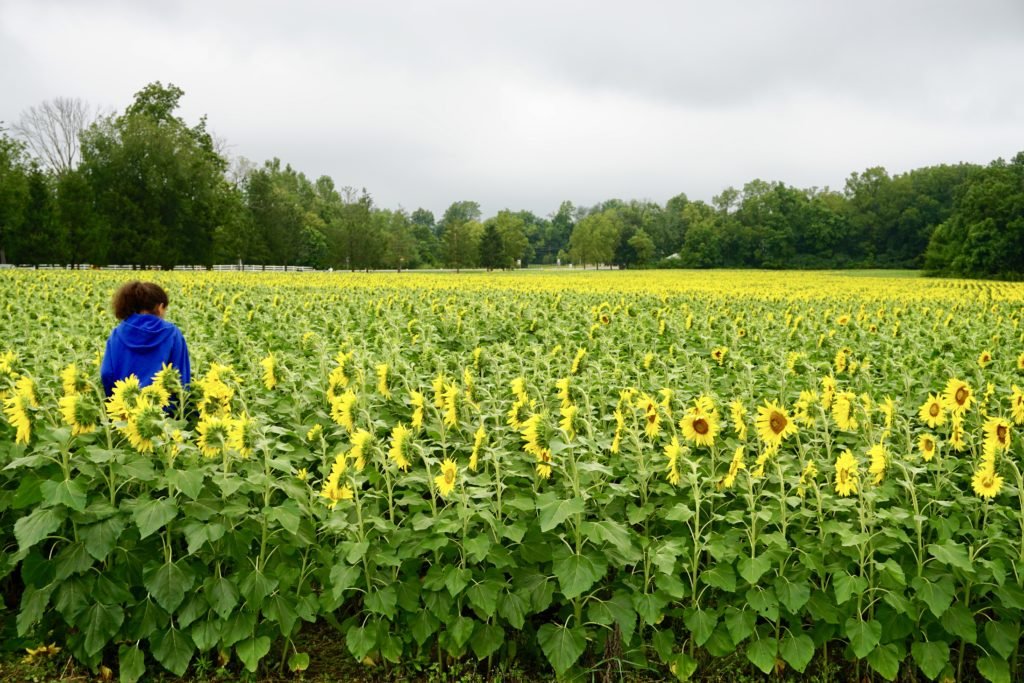 The sunflower field is called Tecumseh Land Trust, and blooms once a year for about two weeks. Then, it's gone. We have made a point to go every year when it is in bloom and I love it more and more every time we go. Each year it blooms at a different time and each year the flowers are different. This year, the flowers were pretty short yet dense whereas last year they were taller but more thinned out.
I love the way that sunflowers always turn towards the sun.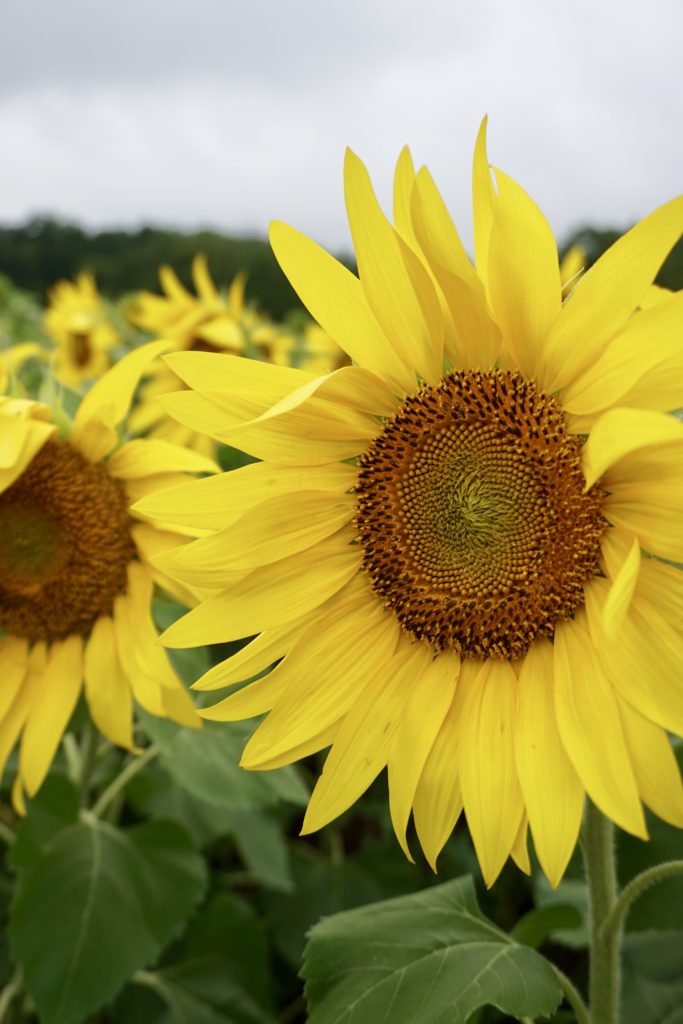 And that's a wrap on the 2017 visit to the sunflower fields!