Recently, on my Instagram stories I have started sharing what we are eating for dinner each night.
I follow several Mamas on Instagram who always share what they are making for dinner and how they are making it, and it's one of my favorite real life things to see, so I started to do the same!
After doing this for several days, I had a few people interested in seeing my cookbook roundup.
I rarely use Pinterest for recipes, unless I'm looking for something really specific like "Alfredo sauce recipe" or "whole wheat bread recipe". If I just go on Pinterest and type in "dinner ideas" I get SO OVERWHELMED.
You can see my menu planning strategy here. And my Grocery Shopping Routine here.
Instead, I turn to my tried and true cookbooks. I love cookbooks. I may become a minimalist in every other way, but I will always have too many cookbooks. Always.
Today I wanted to share my five favorite go-to cookbooks (in no particular order):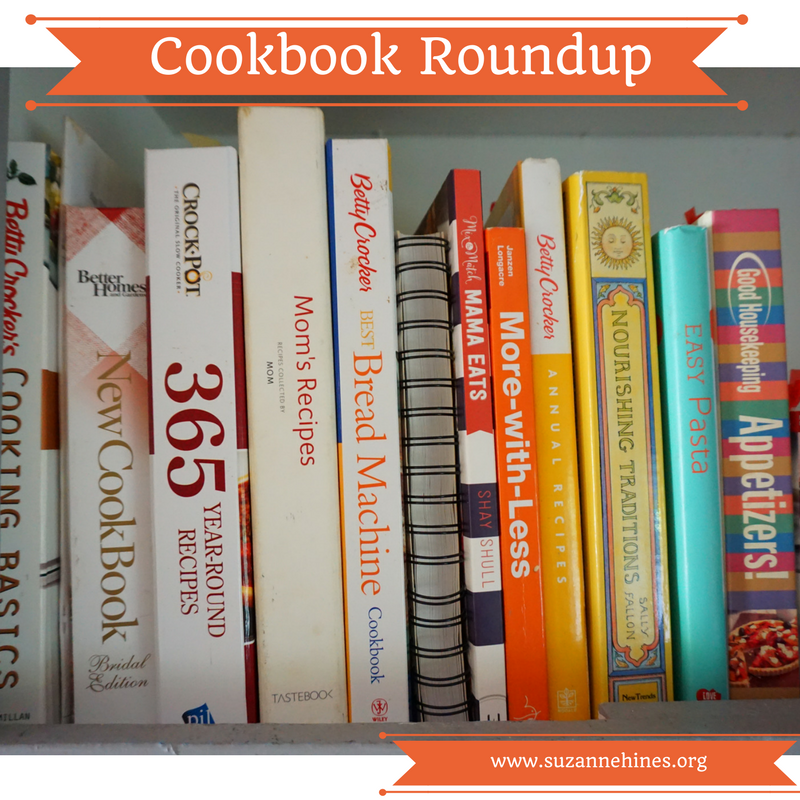 *This post contains affiliate links, which means I will receive a small payment if a book is purchased through my links*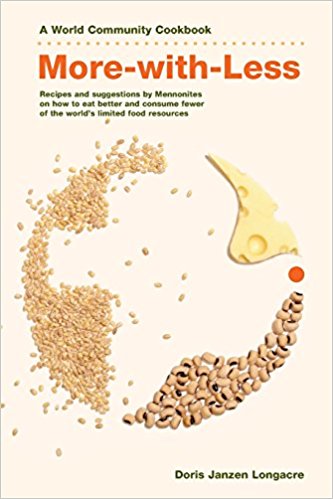 I grew up with my Mom cooking countless recipes from this Mennonite cookbook. The entire cookbook is simple and contains NO pictures, but the recipes inside it are based simply on the fruit of the earth and naturally sourced meats. My Mom used this cookbook so often in Africa because every recipe is built from the ground up, and it never calls for ingredients that are pre-made or processed (ei no canned spaghetti sauce, cream of mushroom soup, etc). The recipes inside are not complicated, though! In fact, they are so easy to follow that its shocking! I LOVE this cookbook and if I had to choose one cookbook in the event of an apocalypse, it would be this one. It has such a huge variety and I trust the ingredients lists.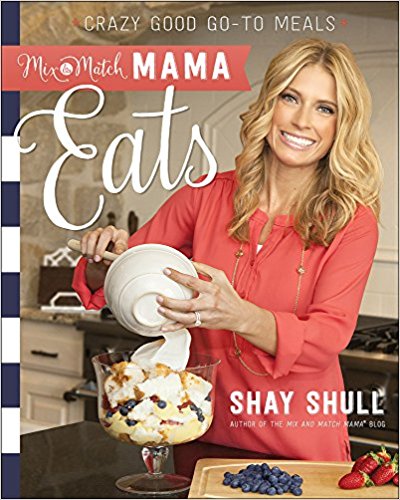 I got this cookbook for Christmas last year, and most of the recipes I've cooked from it have been winners for my whole family! I love that this cookbook is laid out monthly/seasonally and that the recipes are legitimately EASY to make- and delicious! This cookbook is the opposite of More with Less, in that almost every recipe calls for something that is pre-made. However, that makes these recipes literally only several ingredients and so, so simple. These recipes are perfect for full schedules and quick turn around times. I will say that Shay likes to use a lot of hamburger/taco/chili seasoning and sometimes I feel like the recipes can be very similar to one another. If I had to cook from this cookbook every day for a whole week, we would probably be tired of it, but I usually just do one or two a week and we all love it!
The Pioneer Woman Cooks: Come and Get It!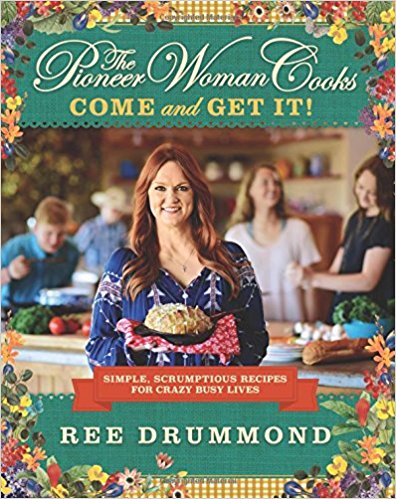 I just got this cookbook for Christmas, and I am LOVING it! I have never seen a cookbook laid out in this manner, with every step pictured. It's basically like reading a food blog, but it's a book in my hands. I love how she weaves humor and photos of the farm throughout her recipes. I have made four or five recipes from this cookbook, and they have all been big hits around here! I will say, however, that she makes each one look easier than it actually is. One recipe said it took 20 minutes, but it took me that long to preheat my oven so LOL to that. She does a great job of balancing fresh, natural ingredients with pre-made, quick ingredients….which is perfect for me at this stage in my life!
Better Homes and Gardens Cookbook (Bridal Edition)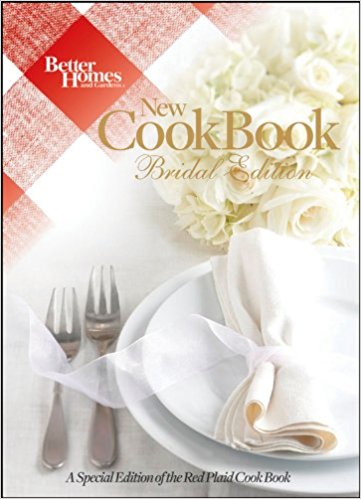 You guys. This cookbook has been a favorite ever since I have been an adult and have had to feed people. We got it as a wedding gift and I have LOVED cooking recipes from it. Some of the recipes are total flops (I'm looking at you, weird sweet potato casserole), some are alright, some are big hits and some are going down in history in my great-grandchildren's kitchens because they are THAT good. I love the variety of recipes and foods in this cookbook. Seriously, LOVE.
Mom's Recipes
Ok, this one is unfair to share here because there is not another edition available in the world. This was a precious wedding gift from my Mom and it is a collection of family favorite recipes that she always cooked when I was growing up. This is a brilliant wedding gift and I have loved and referenced this cookbook time and time again. If it's 5:30 and I don't know what I'm making for dinner and I need something to come to my mind right this second but I can't think of anything, I turn to this cookbook. Because it's comfort food. It's home. It's my Mama's good cooking.
My Mom ordered it on TasteBook, but from what I can find this is no longer a service that makes cookbooks. Similar sites I found are Create My Own Cookbook, Blurb.com, and Heritage Cookbook.
What about you? What are some of your favorite cookbooks to cook from? Are any of my favorites on your shelf at home? Do you use a cookbook or tend to rely on online recipes?