At first, I thought that January went by really fast. I mean…it's already February!
But then I realized that January was the longest month ever for me.
We started to adjust to Theo's new shift.
Heavenly had 5 snow days, 2 two hour delays, 1 early release, 3 holiday days off school, and 1 teacher inservice day that meant no school for the kids.
Kiah has given us a few health scares this month after falling down and passing out. He has had a CT scan, an EKG (to check a heart murmur), an EEG and a few blood tests. Thankfully, I think we are done with all those tests and everything is in the clear!
So now that I wrote all that, I realize why I am feeling so exhausted and overwhelmed!!! Most of the time I'm really hard on myself and beat myself up for not getting more done in a day, or not having a consistent routine. But then when I sit down and write out everything that has happened to us in the last month, I realize that by the grace of God, I'm doing alright. And that is why I love blogging…because it helps me keep my perspective!!
We started off the year with some much-needed haircuts! King Kiah got his first haircut (with the help of Yo Gabba Gabba, which he has never seen in his life).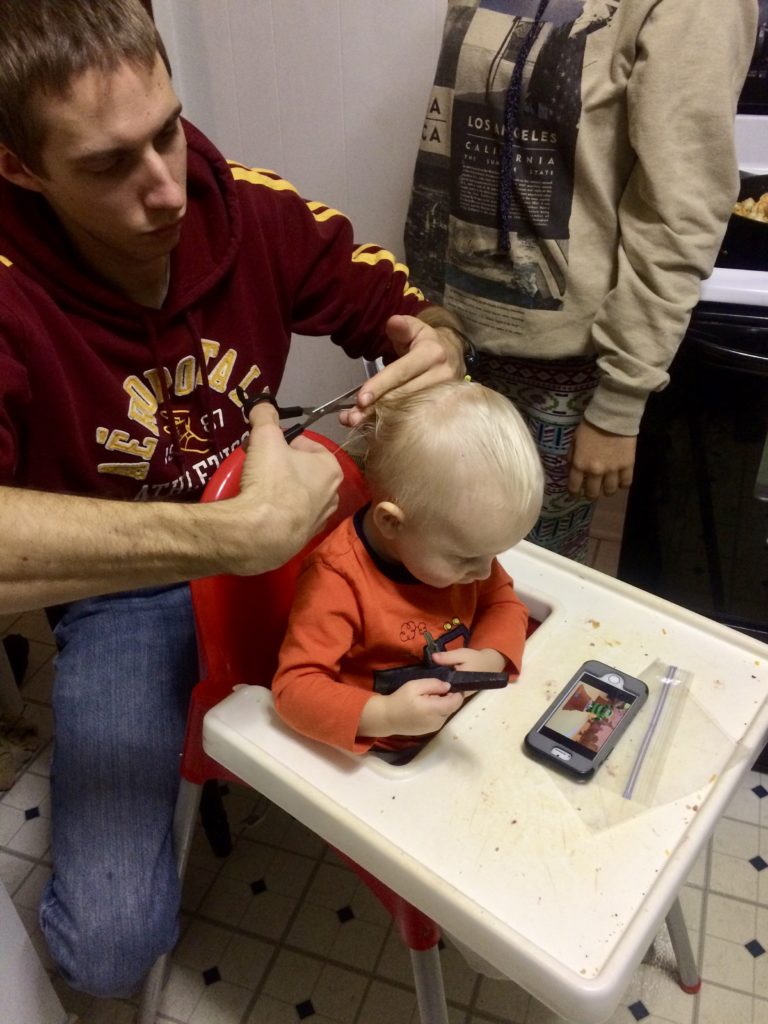 One of my goals for the year was to find a cute haircut and maintain it, so I took matters into my own hands as soon as possible and got my hair all chopped off. I LOVE it!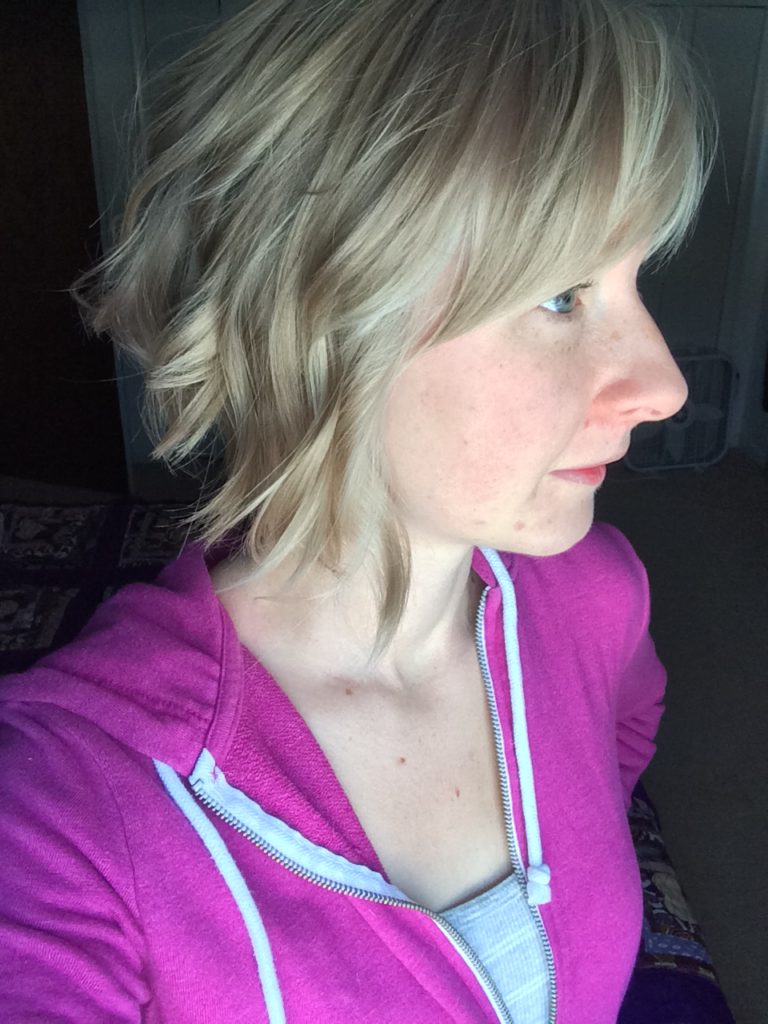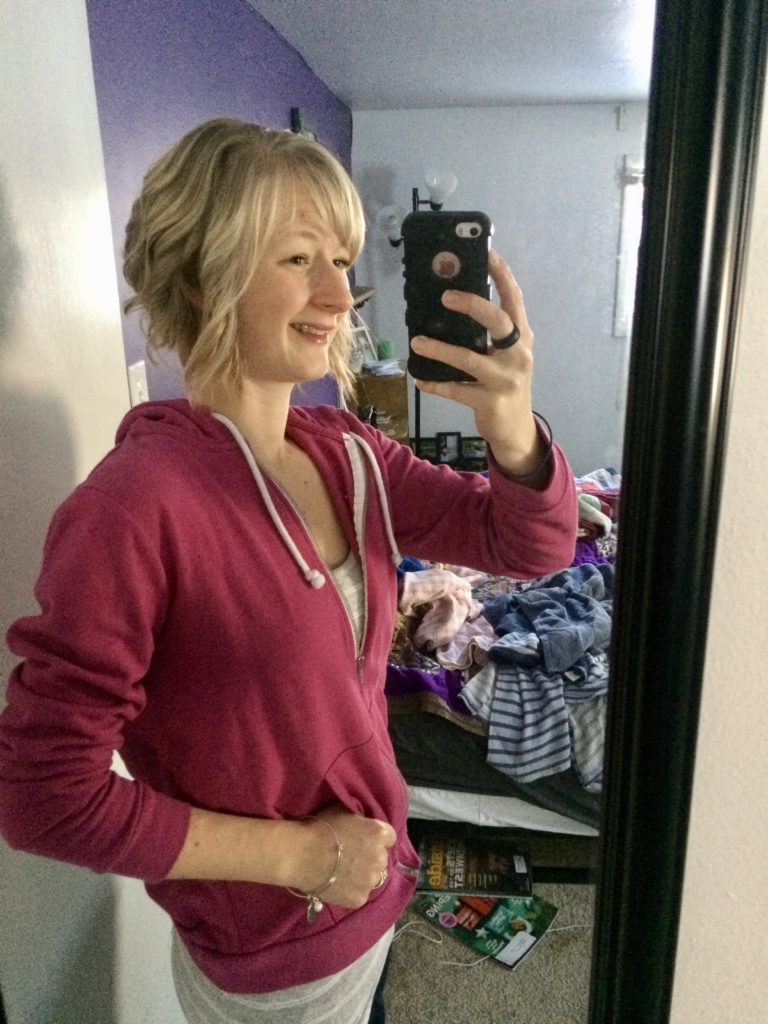 I got these Bible tabs for Christmas and have been enjoying the new look of my Bible.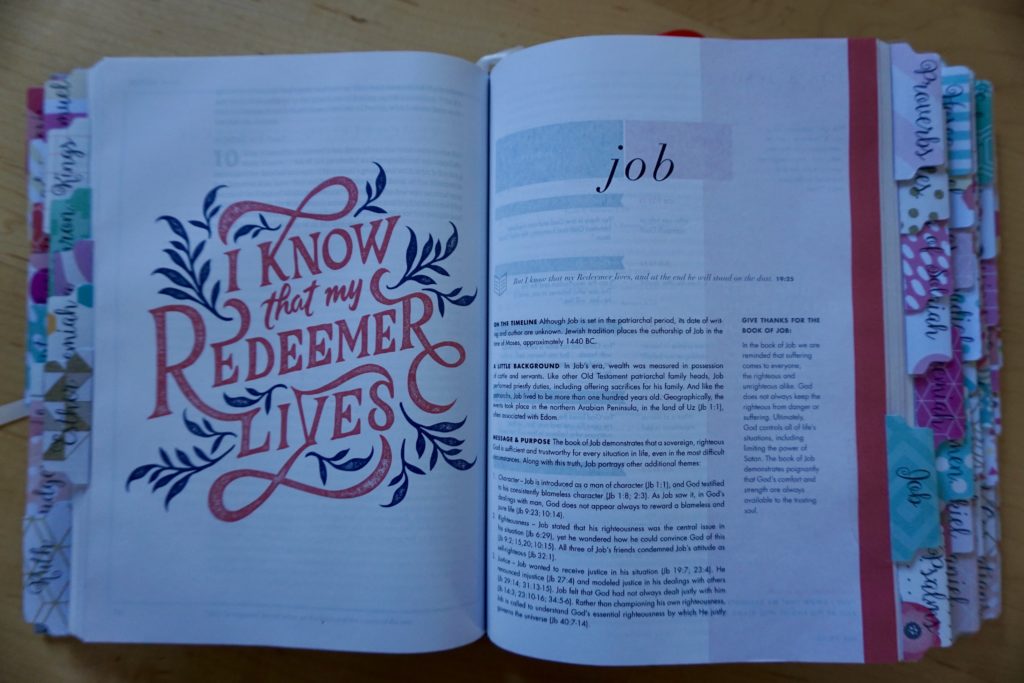 King Kiah is still barely walking (15 months), but he has incredible hand eye coordination. I was cooking in the kitchen and when I turned around he had made this entire stack of cans!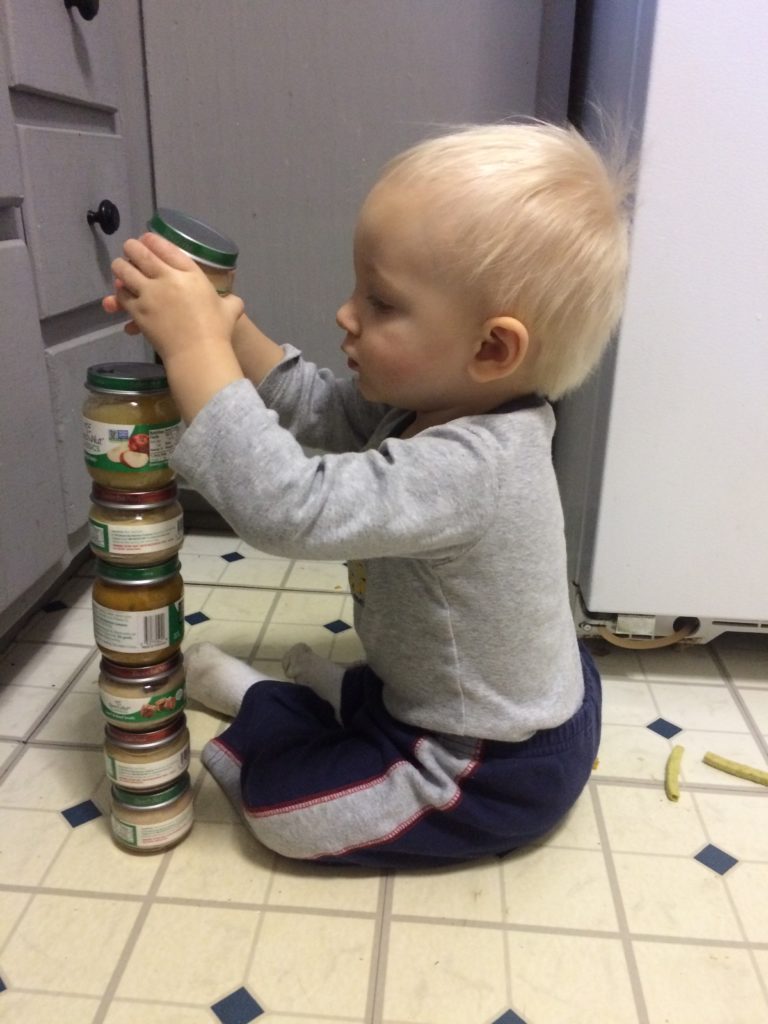 Our brave Tera girl got her cast off on Monday and on Wednesday decided she really wanted to get her ears pierced! We explained that it would hurt, but she was gung-ho about it and so we decided to take her! She was so brave (and grown up!) sitting there. They did the first ear….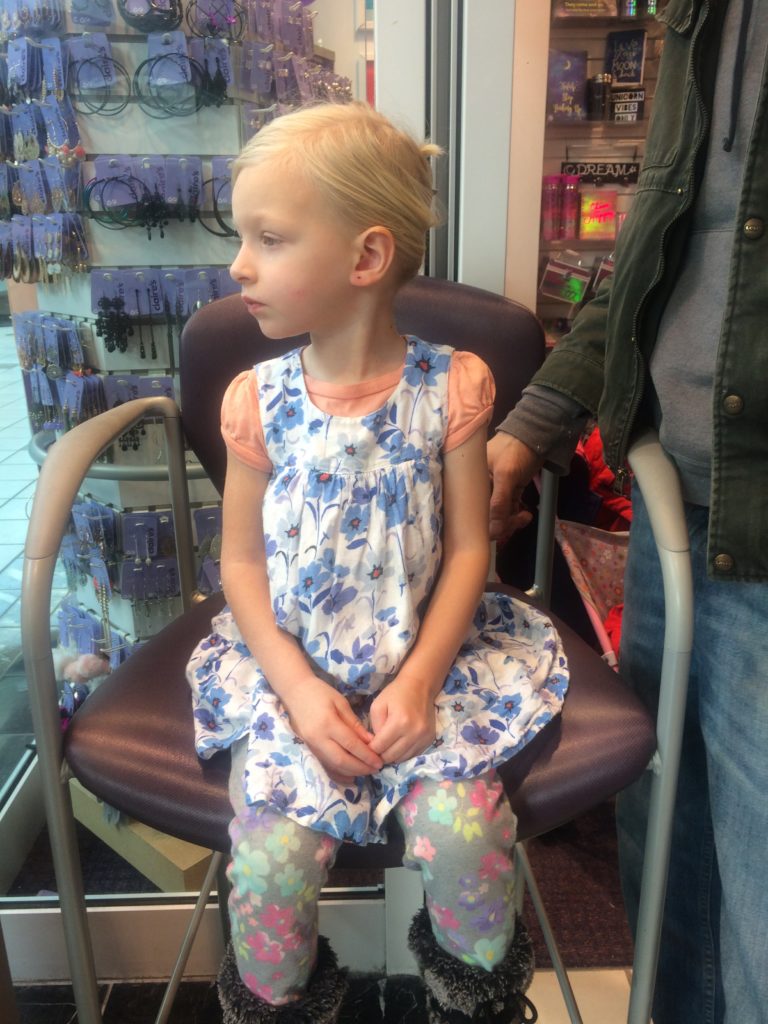 …and then she was having none of it. She actually sat really still and let the lady pierce the second ear but she did not want them to. She is so brave. In the end, she is so proud of her earrings and so glad that she got it done. Also, can you tell she in a stage where she insists on dressing herself?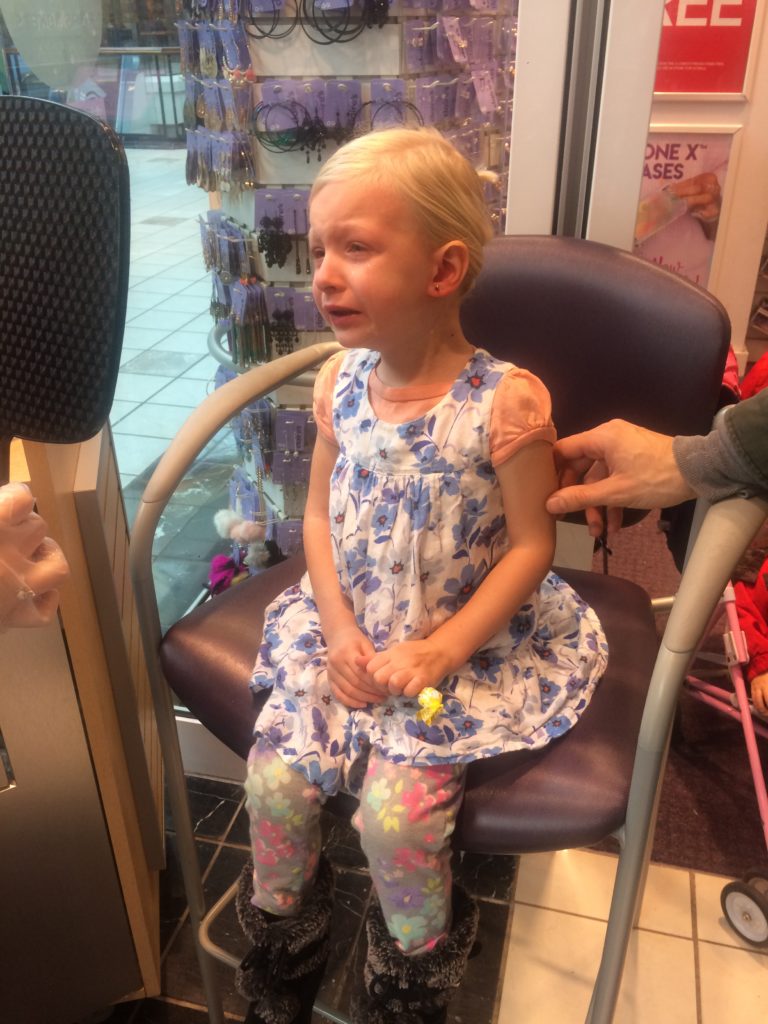 During the endless snow days, we decided it would be a good idea to get a kitten. This kitten is adorable, but man it's a full time job trying to keep King from squeezing his head off. Literally. But all three kids LOVE him, so I suppose it's worth it. I suppose.
One of the highlights of my month was finally getting a Mom's night out! I got to go and hang out with the Dayton Mom's Blog team and learn how to cook appetizers from Dorothy Lane Market. It was a blast!!!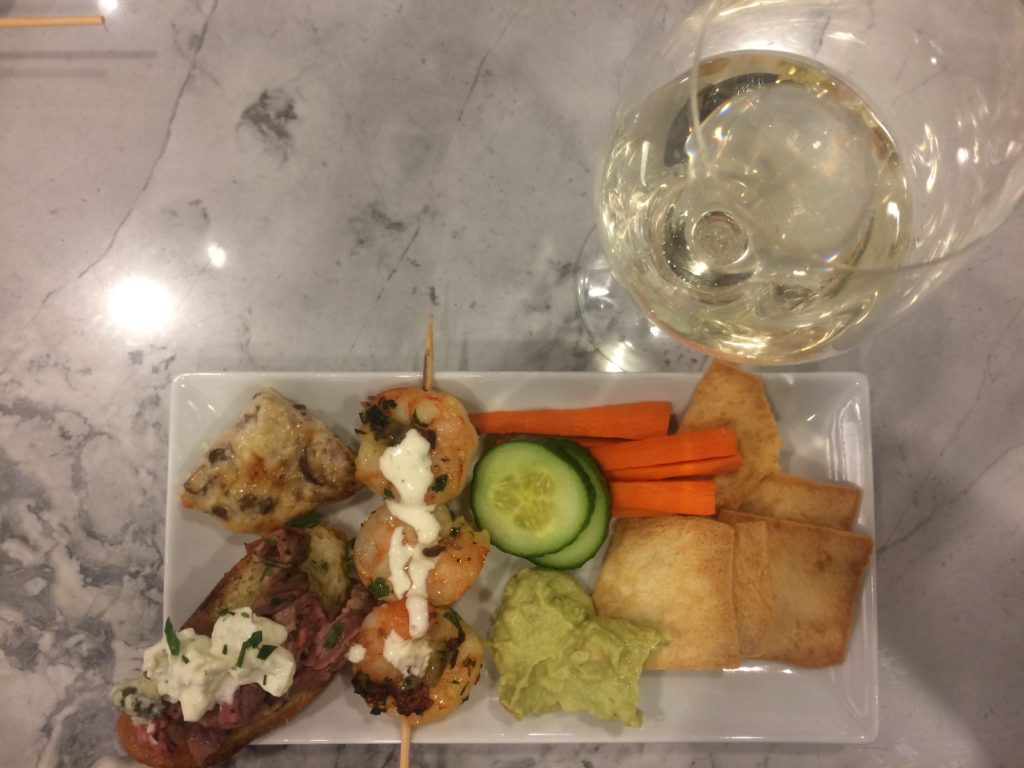 The very next weekend landed Kiah in the ER for a CT scan after a nasty head bump. After 4 hours in the ER, we were all clear and discharged! I am so thankful for hospitals and doctors and machines and insurance in this country.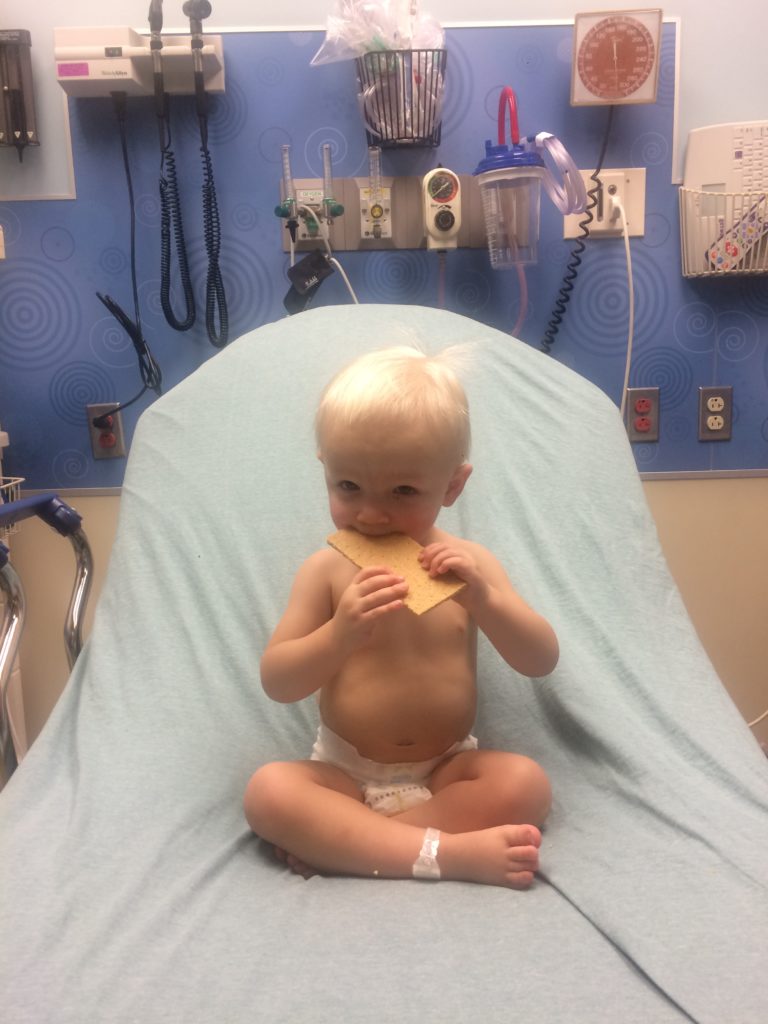 January was mostly bitterly cold for most of it, and yet there some days that were near the 50s! You'd better believe that we took full advantage of those days! The kids and I went on a little hike one Sunday afternoon and it was so much fun to be outside again. I'll never get tired of saying that I LOVE SUMMER. Winter? Not so much.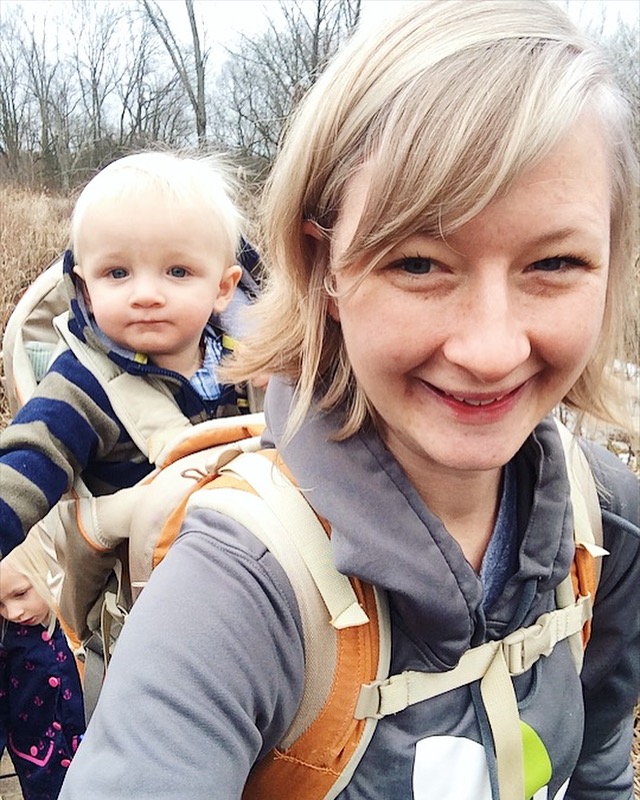 It had been so cold that the ground and few inches of water were still frozen, but everything else was melting. It was still solid enough for Heavenly to walk out on it.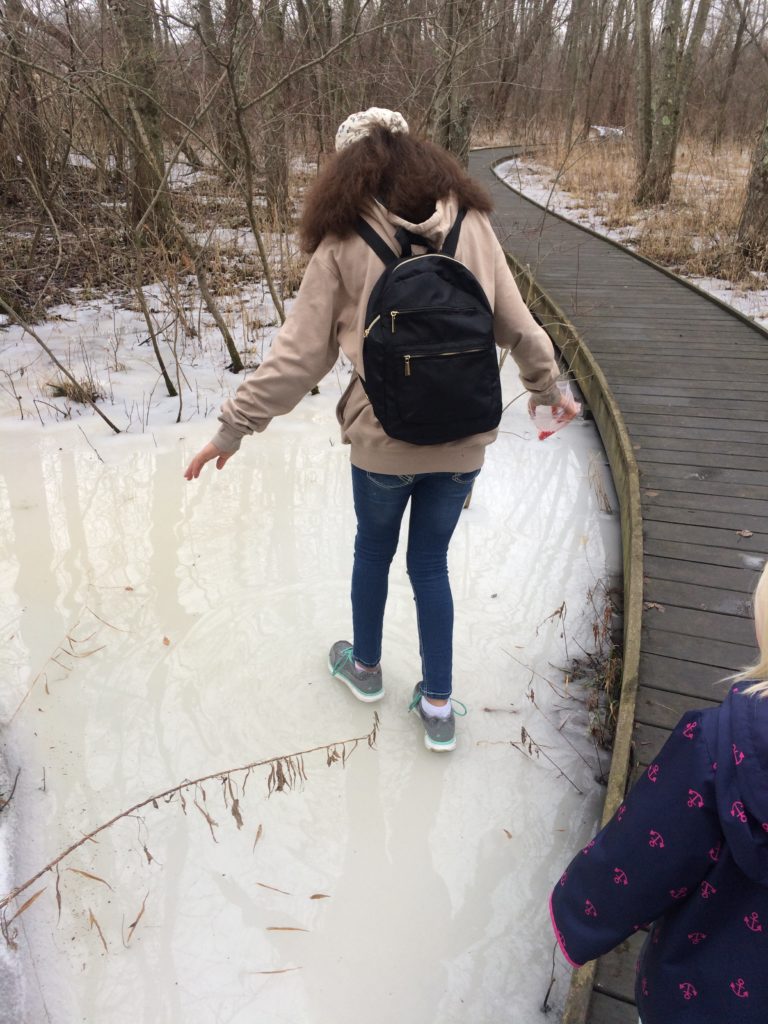 The kids all climbed a tree, played with sticks and squished though insane amounts of mud. It was a blast.
We also take advantage of any warmer days we have (like, above 40 haha) and go to the little park down the street.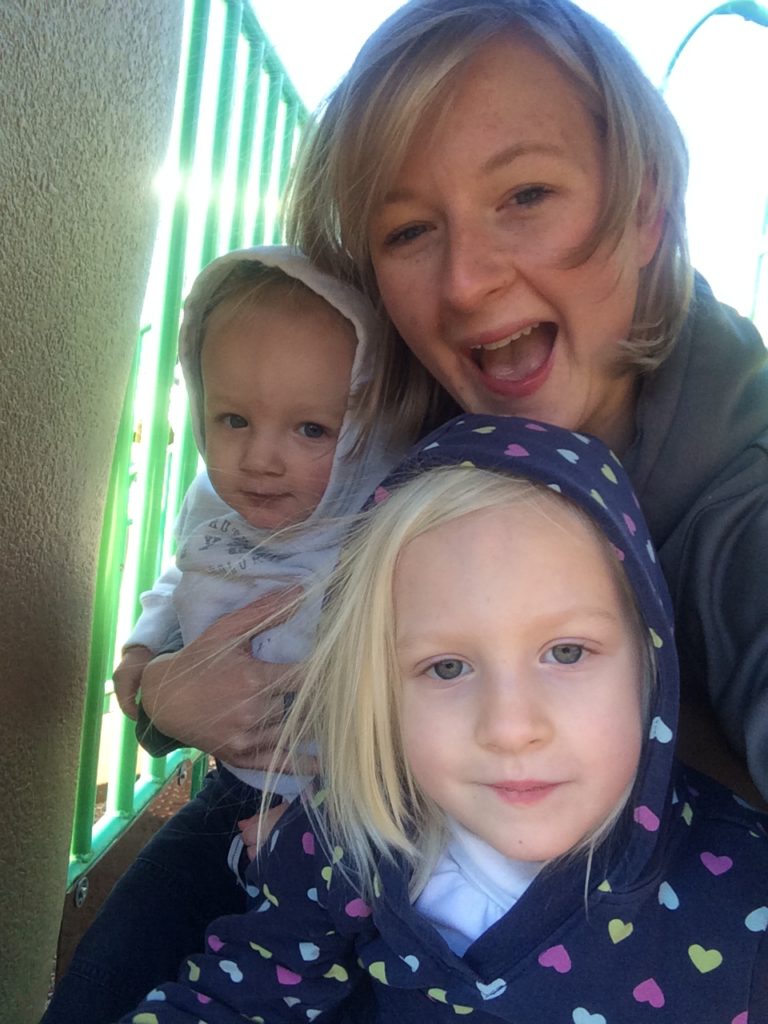 Or play out in our yard in the sunshine.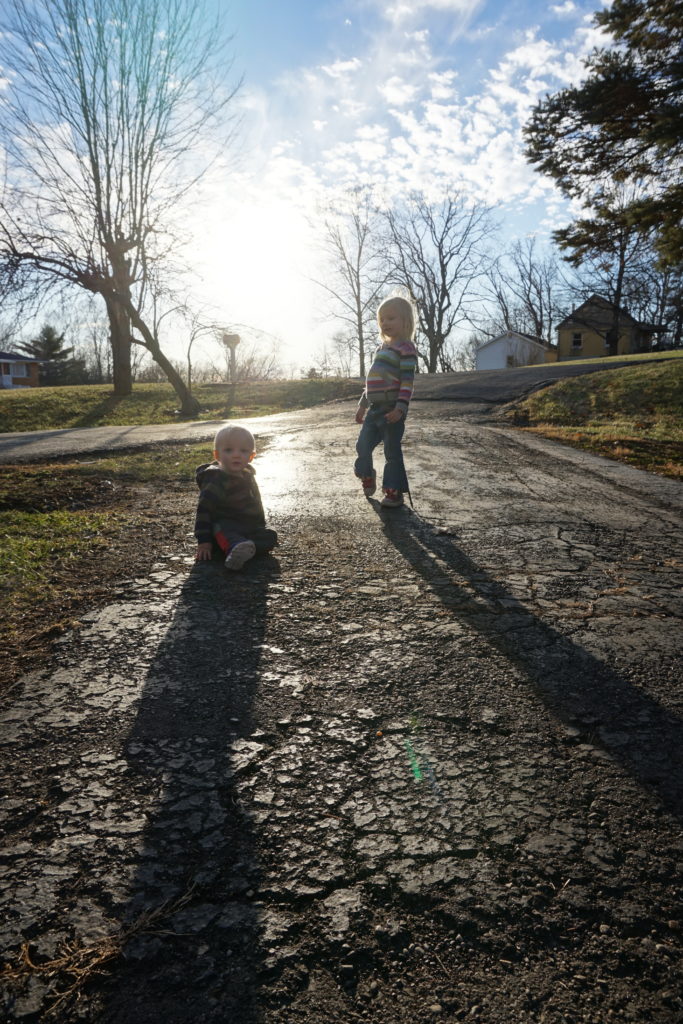 Kiah loves exploring! This summer will be so much fun since all my kids will be walking and somewhat self-entertaining!
This girl has really been keeping me on my toes lately. She's pushing those boundaries and trying to figure out what rules will and won't be enforced (new flash, girlfriend: they will all be enforced).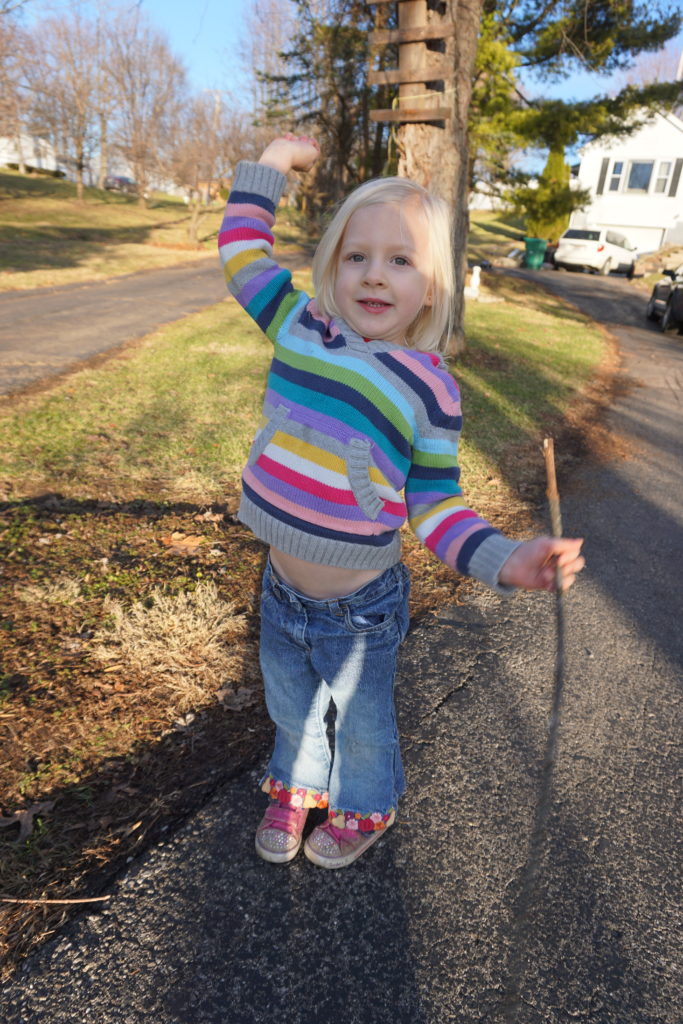 The sibling bond is so fun to see! Tera so desperately wants him to walk with her.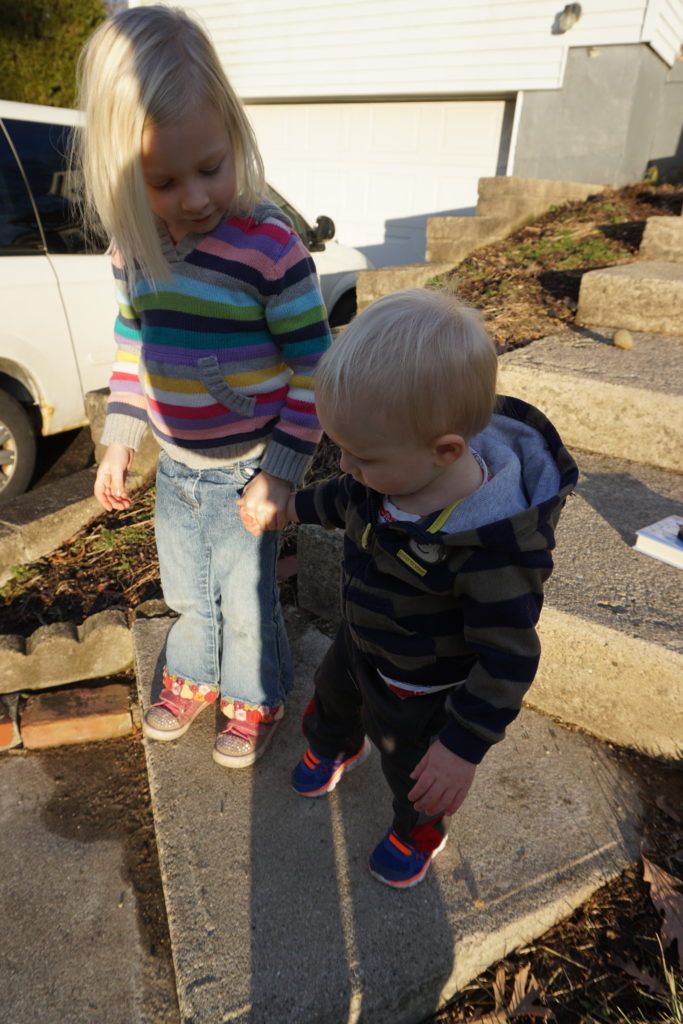 I was trying to take a picture of Kiah, and Tera decided to jump in front of the camera. Such a goober!
Life is about to be so much easier when this kid can start walking! He is juuuuust starting to take steps, but I'm pretty sure he will be taking off in the next few days!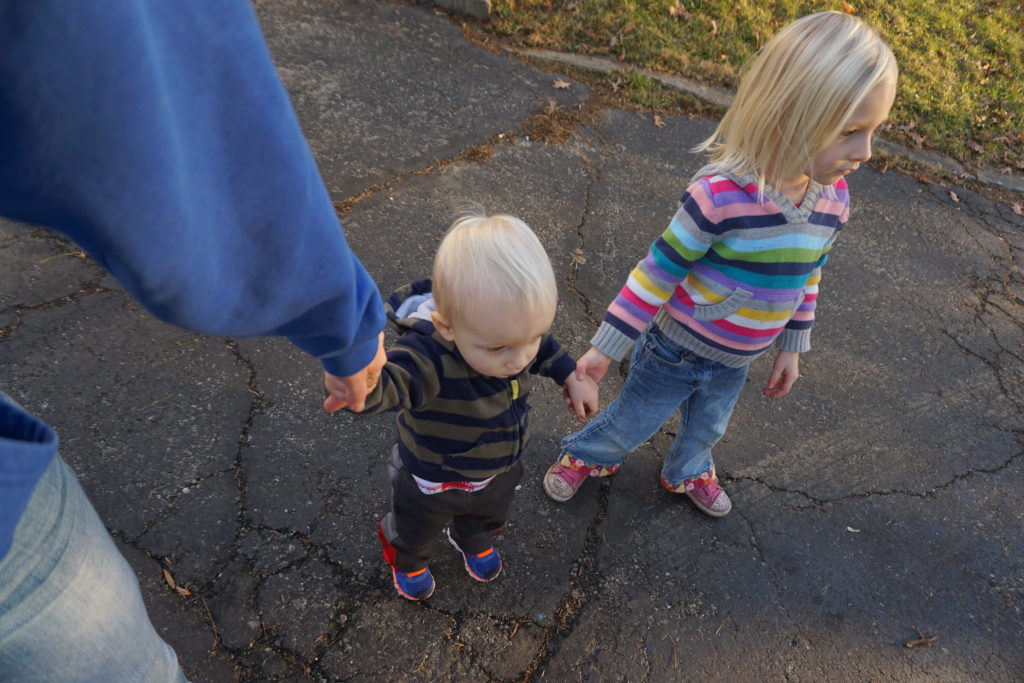 I ordered this Bible Study journal from All Good Things Collective and I think I will be using it forever and ever. I seriously love this tool.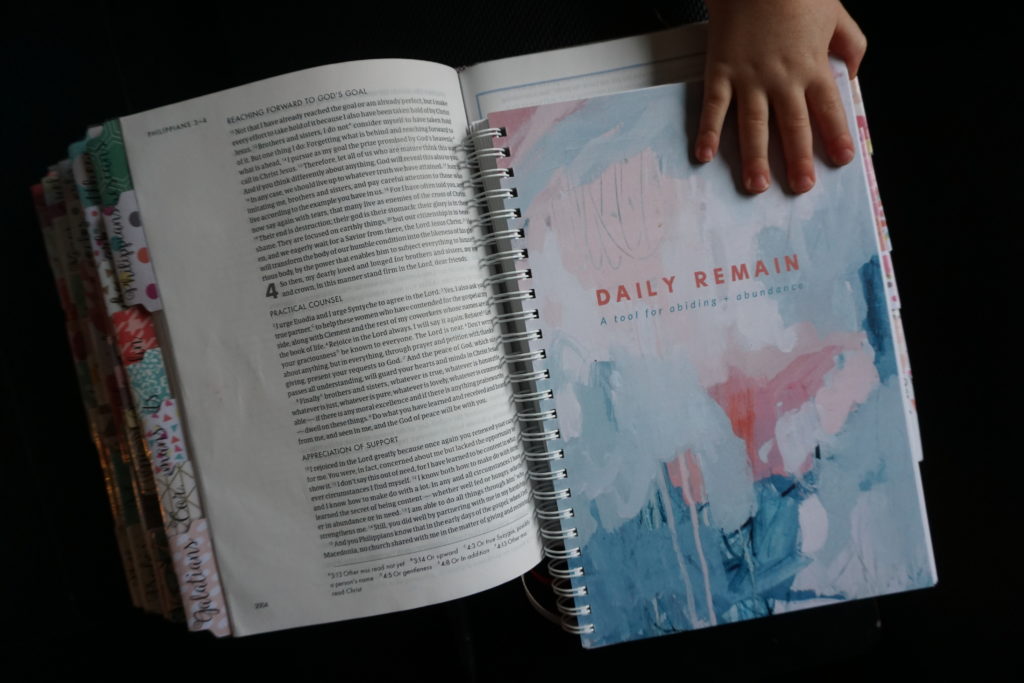 And some kitty love!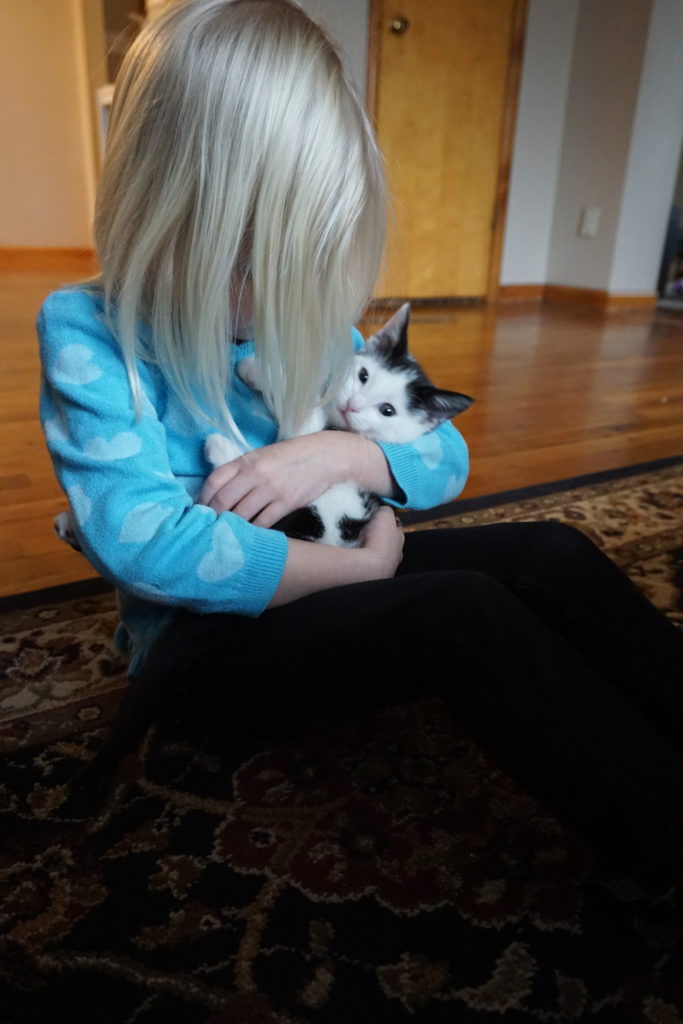 Finally, to round out the month of January we finished up all of Kiah's testing. This was him after his EEG. He screamed the entire time we were putting the leads on his head. I was pretty sure he would not fall asleep during the test, but after all that screaming, he did! The leads were attached with this sticky stuff and cottonballs on top of that, and then his whole head was wrapped in gauze. It looked way worse than it actually was. And after we took all the leads off, his hair was sticking out like crazy!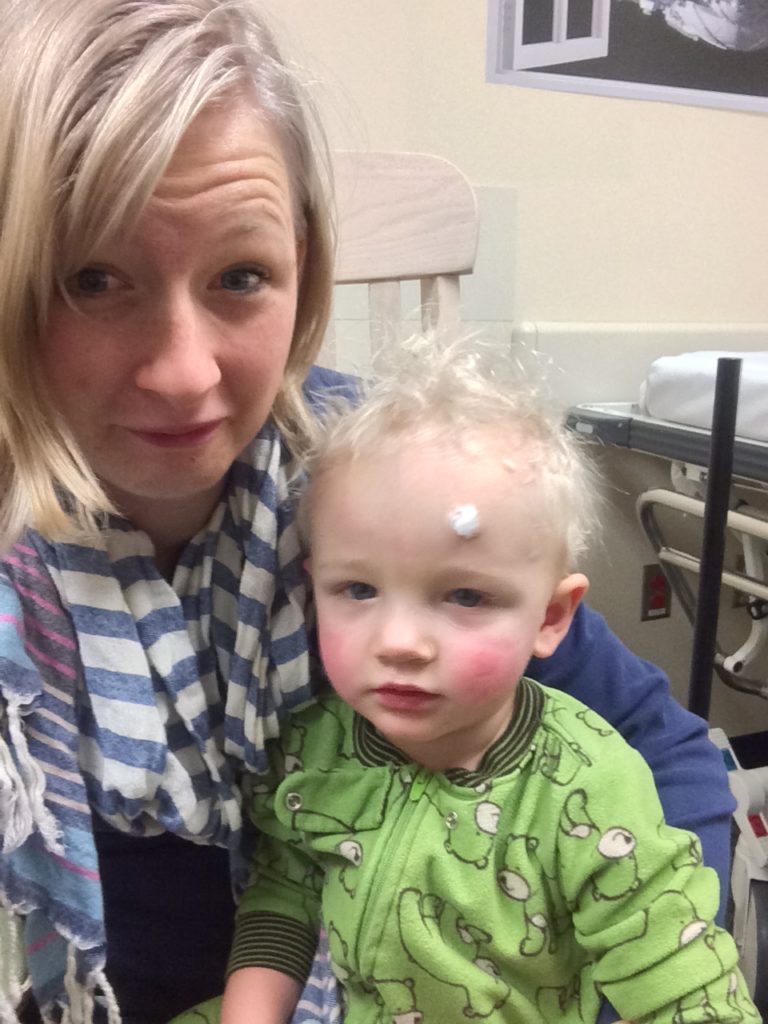 And that is a wrap on January! Like I said, it was a really full month, and I'm glad most of it is over. I'm starting to feel a little more settled into Theo's new schedule and we are staring to figure out our new normal as a family.
Here is my January Top Posts:
The Organized Foster Parent 161 views(I wrote this one back in 2016, no idea how it resurfaced this month, but I'm not complaining!)
To All the Family Who Treats her like Our Own 154 views
Dayton Mom's Blog Post: 5 Things I've Learned From Letting Strangers Live in Our Basement 
As always, thanks so much for following along and reading! I've received a few messages lately thanking me for being real and authentic, and those are my favorite kinds of messages. I want this blog to encourage you and make you feel like we are living our own version of crazy- if I can do it, you can, too! I always love to hear from you, so please feel free to message me at any time!
SaveSaveSaveSaveSaveSaveSaveSaveSaveSaveSaveSave
SaveSave