In case you missed it, I recapped our trip to Charlotte and then our drive over the mountains to TN here.
We arrived to Barn and Eryn's place ready for some cousin time, some family time, to celebrate Barnabas' graduation from residency AND to find out the gender of our baby!!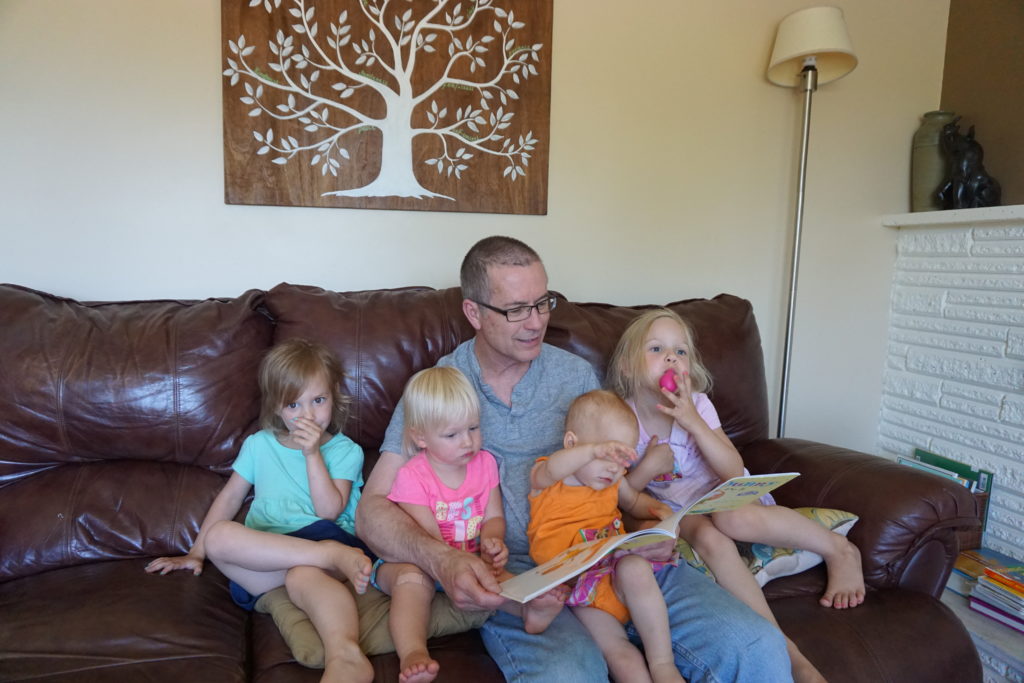 The girls enjoyed "helping" Grandma cut up some watermelon!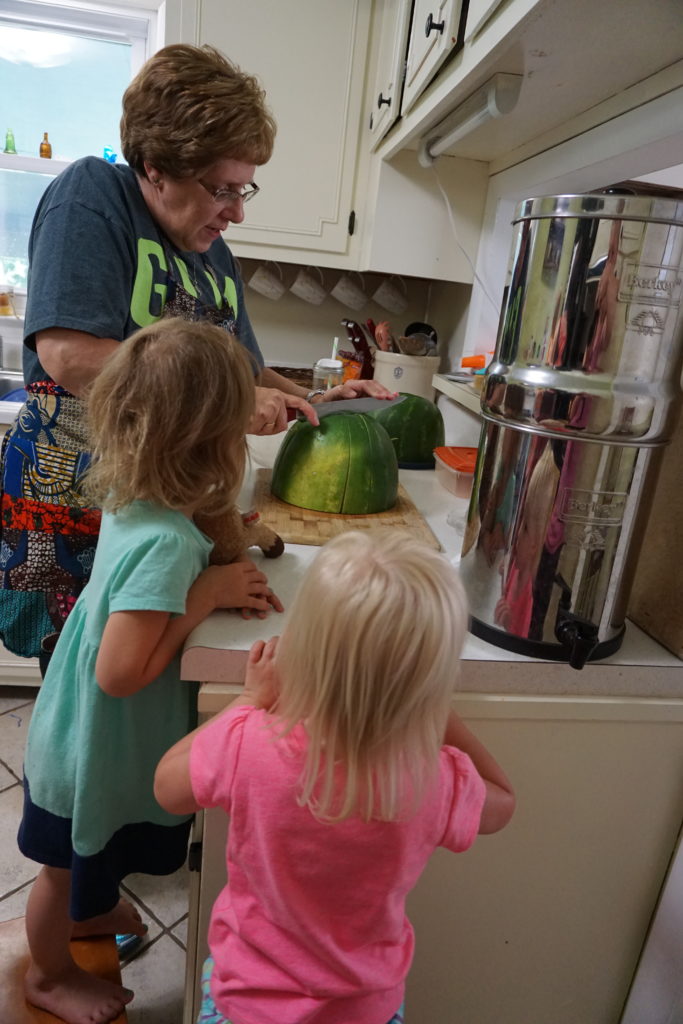 Look at all those girl cousins!!!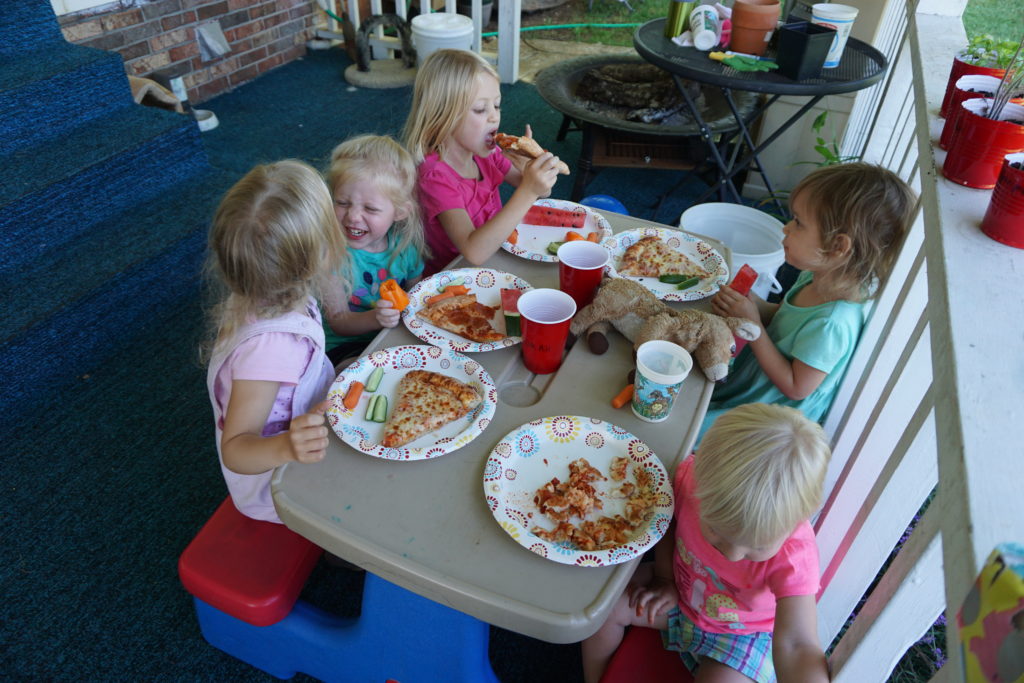 Tera and Kyrin are buddies. It's the sweetest thing. She seems to get really overwhelmed when she is with the other girl cousins, so she usually removes herself from them and goes somewhere "safe", and that is usually with Kryin. It's also mutual as Kyrin treats her like a little sister, and she LOVES that.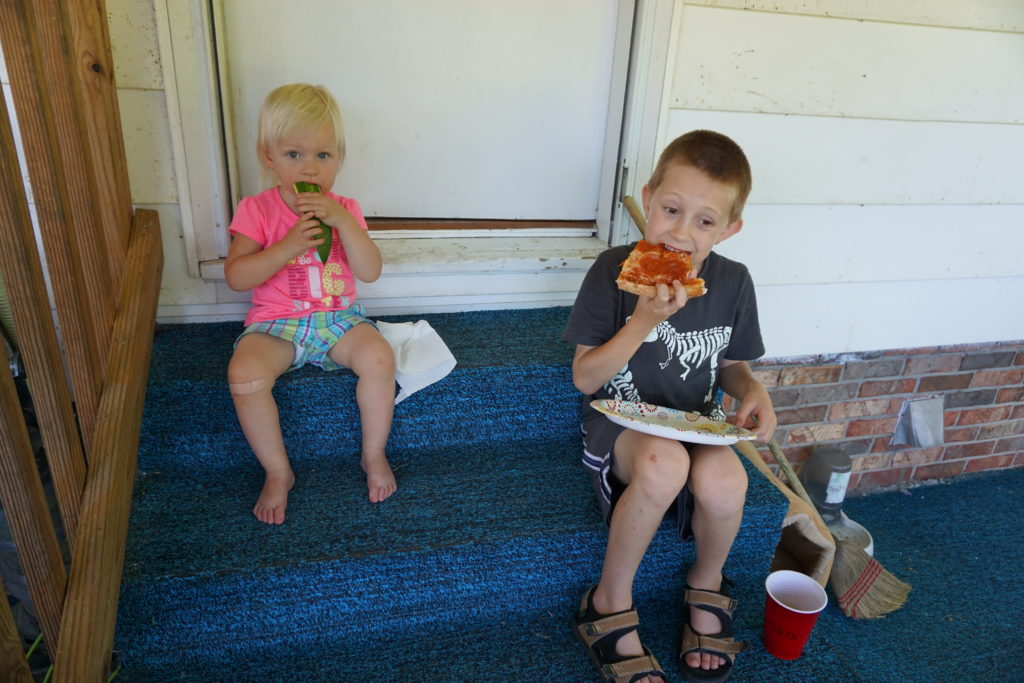 And most of the weekend looked a little like this…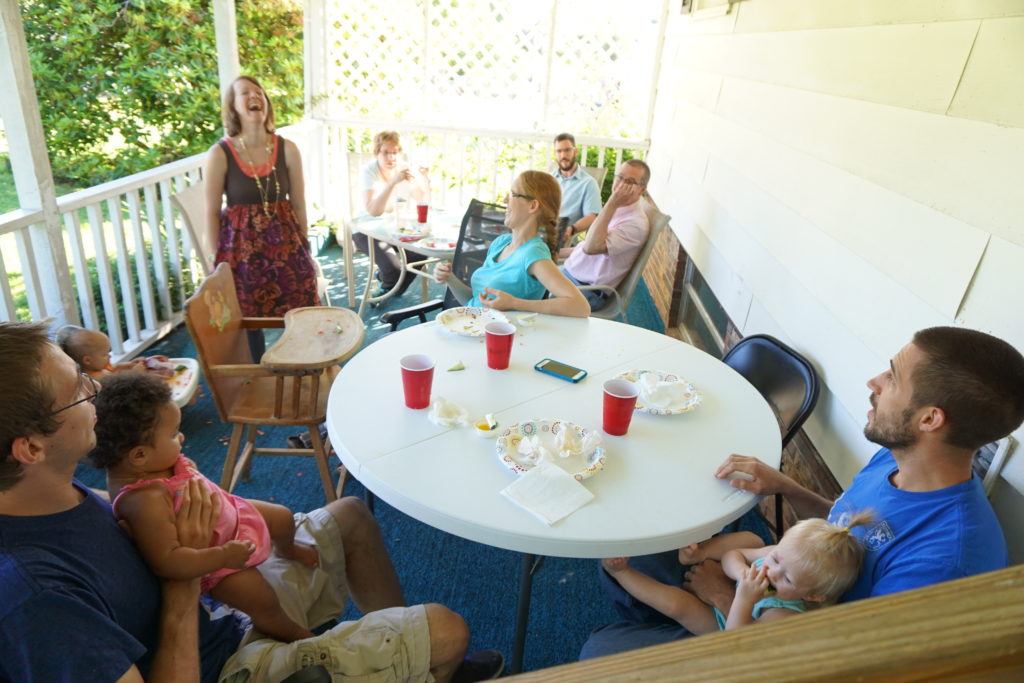 Baby holding, eating, laughing, spending time together.
After dinner on Thursday night, we had our gender reveal!!!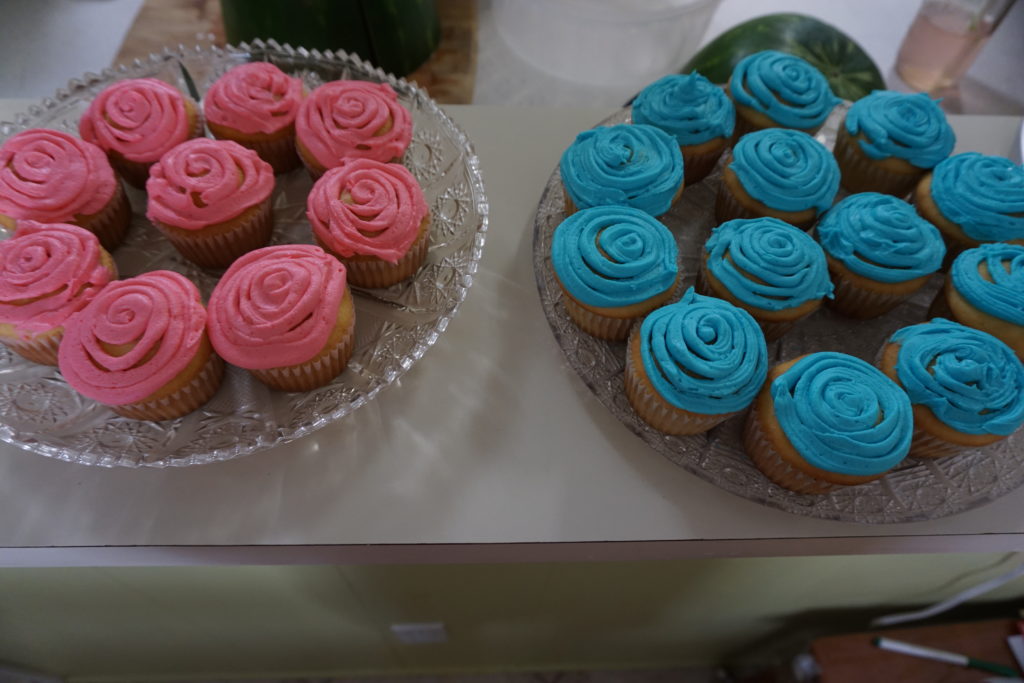 I recapped the entire gender reveal here, so make sure you head on over there to get the details on our baby BOY!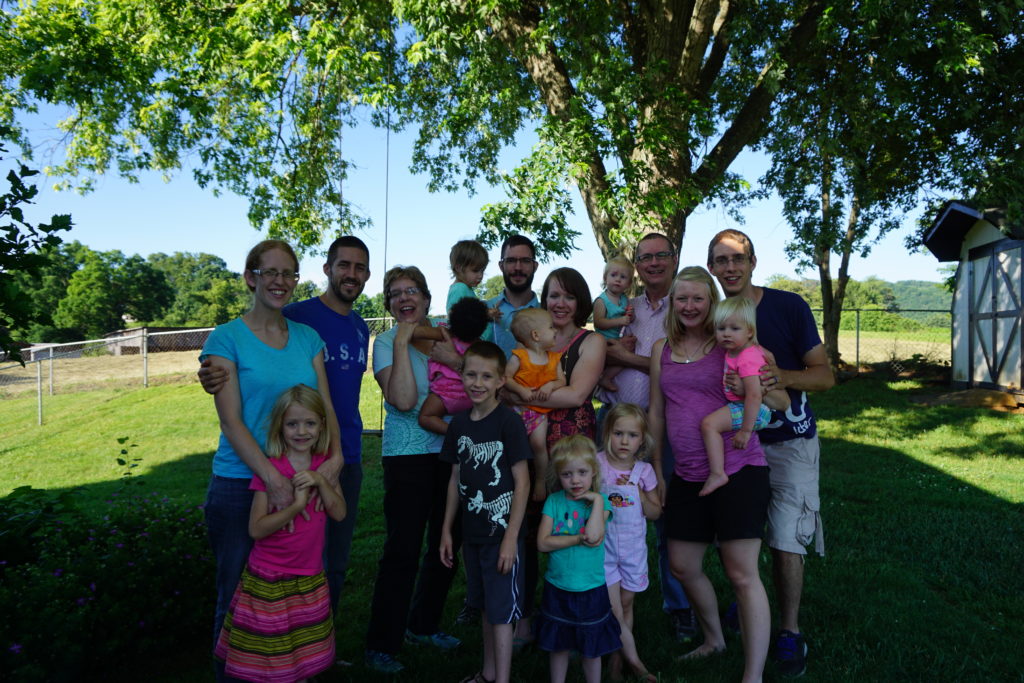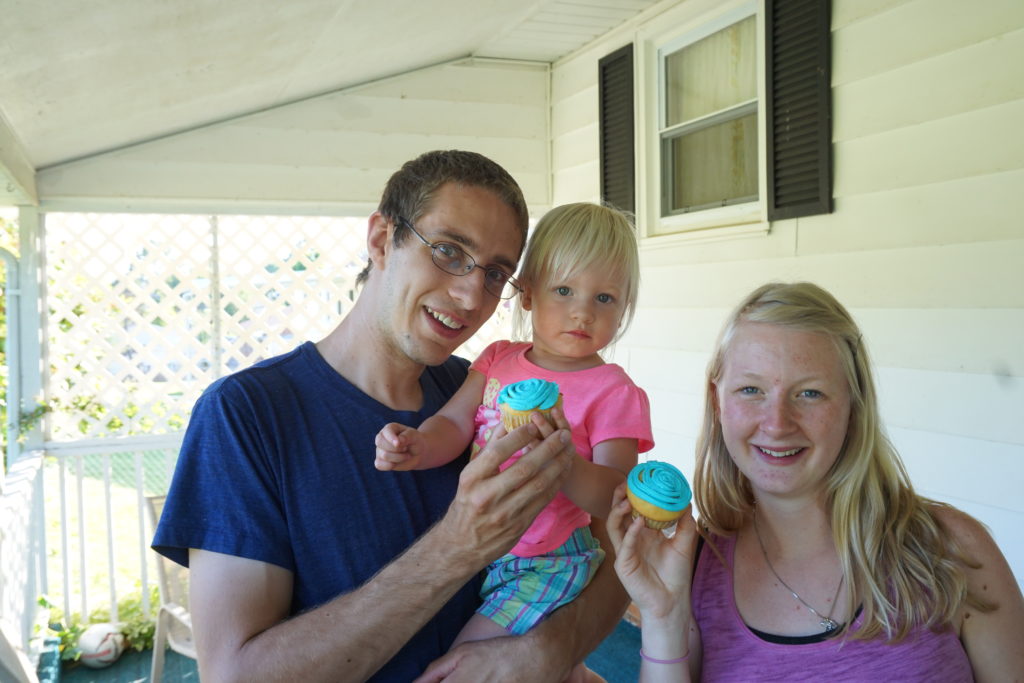 Friday morning was spent getting ready for Barnabas' graduation, making sure all the kids were collected and packed in the correct carseats and making sure everyone was fed. Then it was graduation time!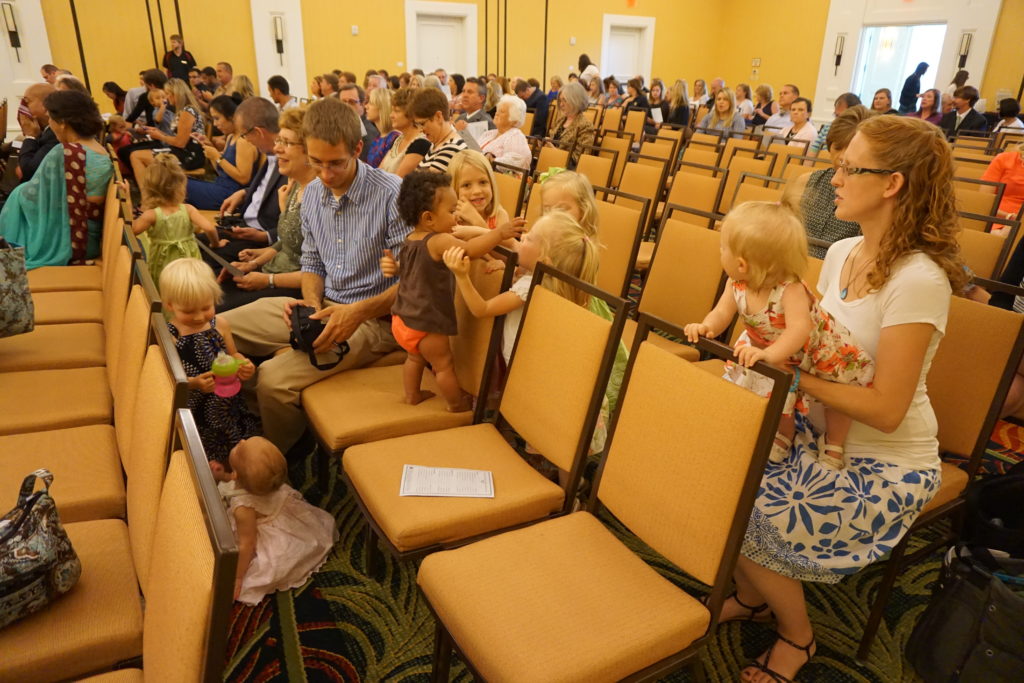 We walked in, took up three entire rows and probably tripled the amount of children in the room. We had 9 kids…under 8. 8 of them were girls.
It's been six years of blood, sweat and tears for Barnabas and Eryn! Look at that smile on her face that they have reached the end!!! And doesn't she look fabulous? She has three kids under five!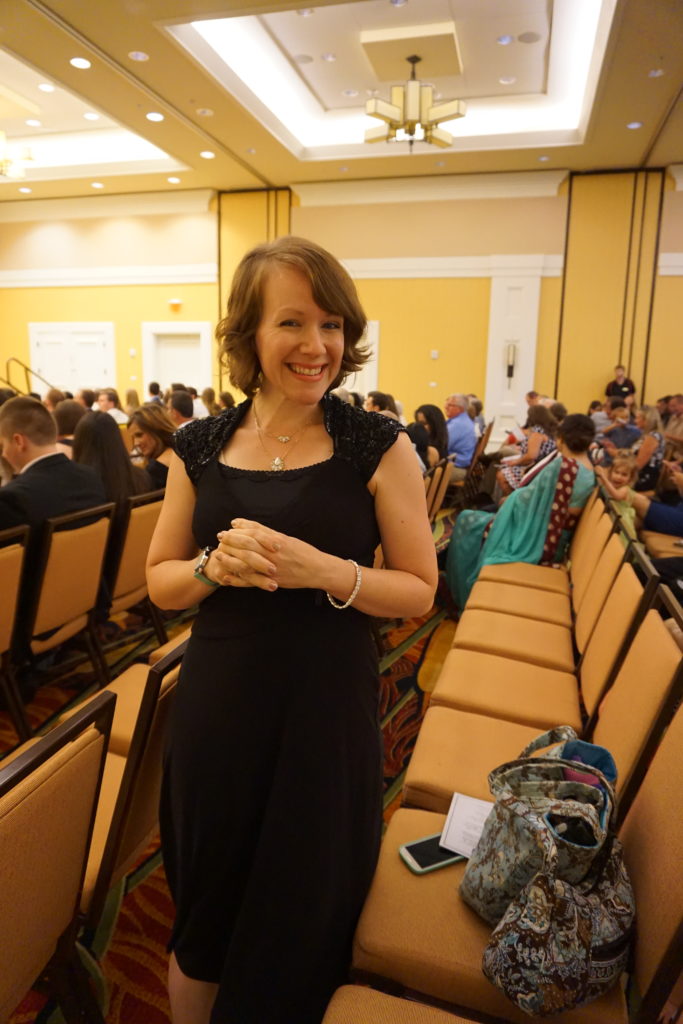 Wooohoooo! Barnabas!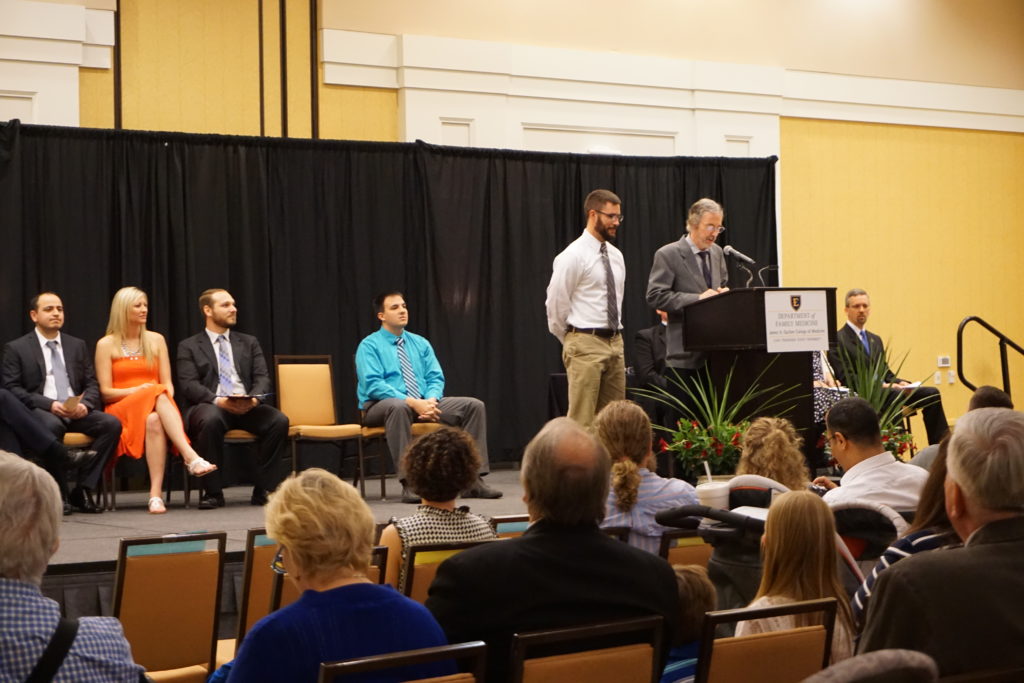 We were all proud, but none as proud as Eryn!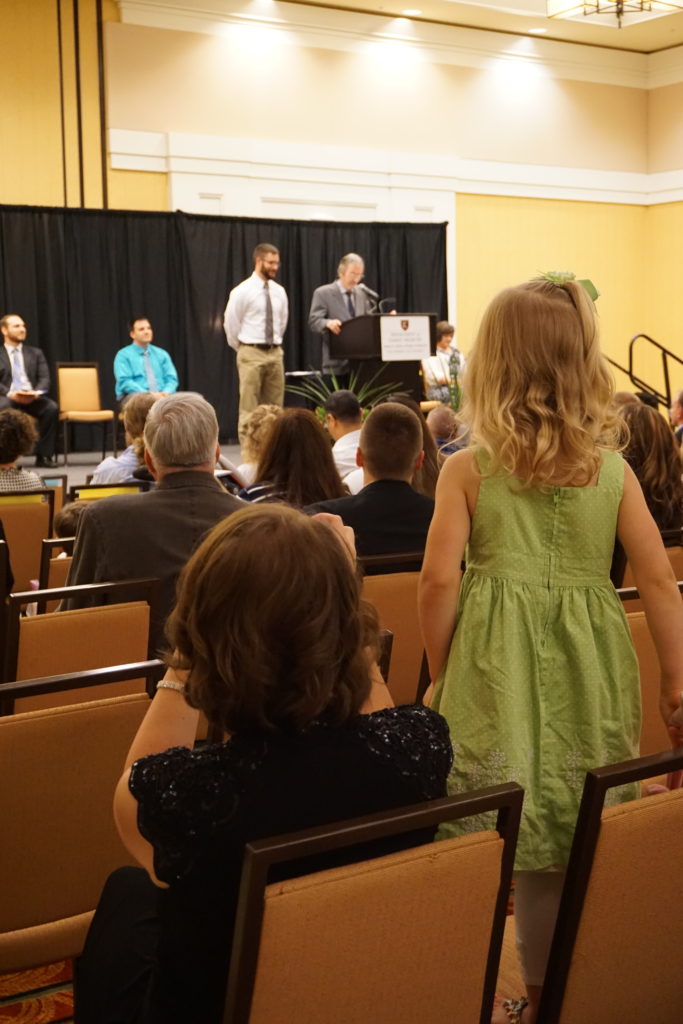 One by one, the kid started to get super antsy. And one by one, they were taken out into the lobby. Eventually, we had all the kids except one out there and just deemed it the "Hines nursery". All props to Ade who was the only kid who made it through the entire two hour graduation.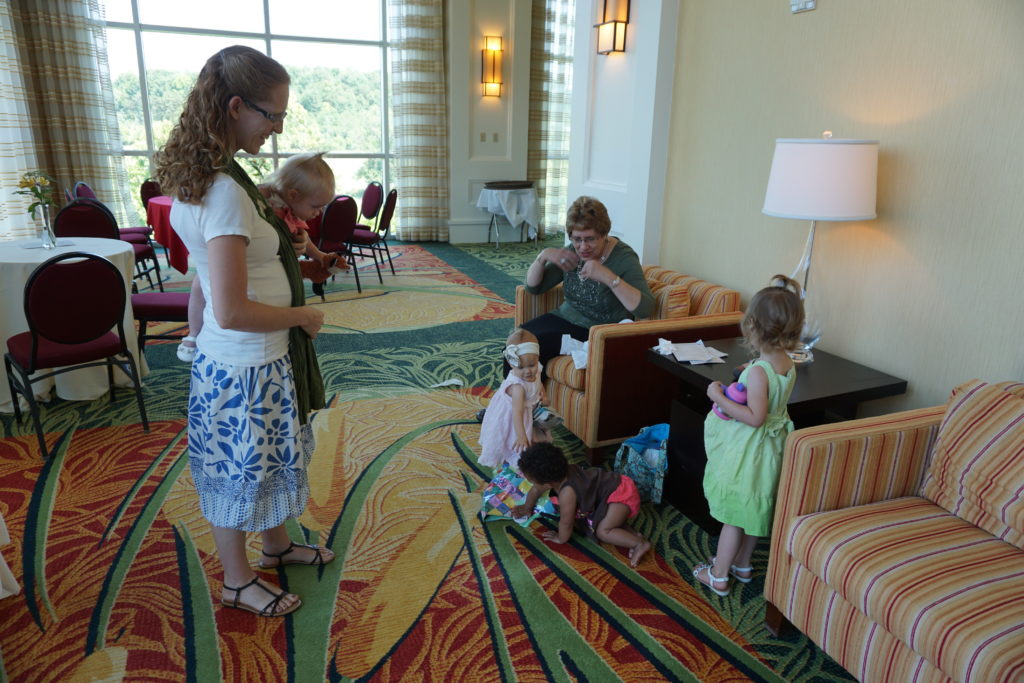 After the graduation, there was a reception with some delicious food and we snagged a balcony to take some family pictures!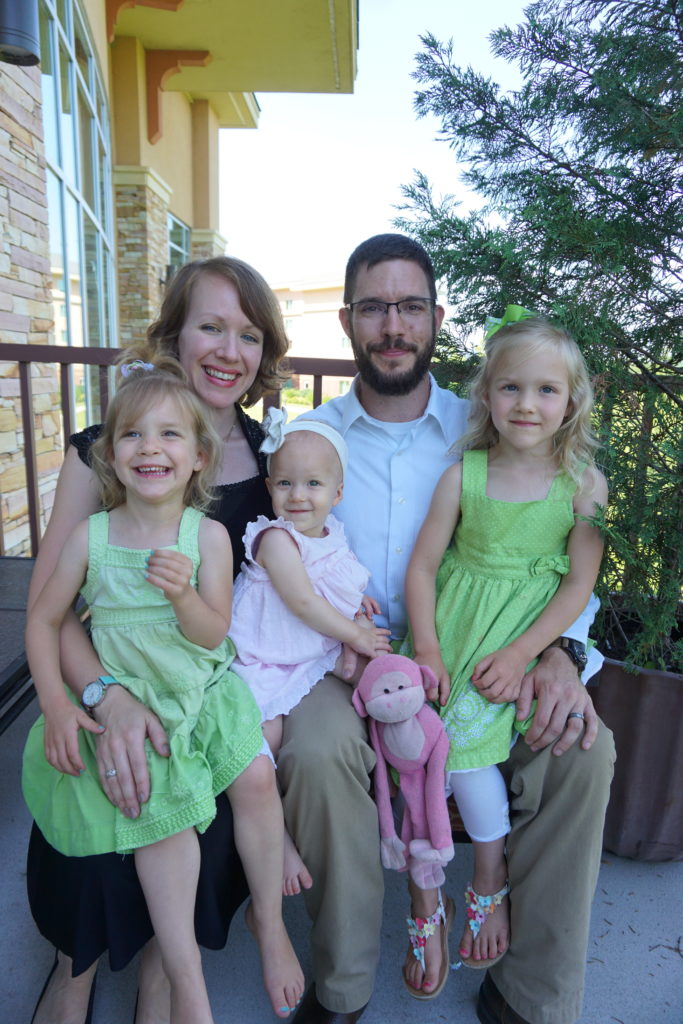 It's crazy to me that four years ago when I married into this family, I could hardly relate to these ladies at all. Now, they are the first people that I text and the ones that I laugh and joke with all the time. They are my fellow mothers, my mentors, my spiritual encouragers and my friends. I'm so grateful for them.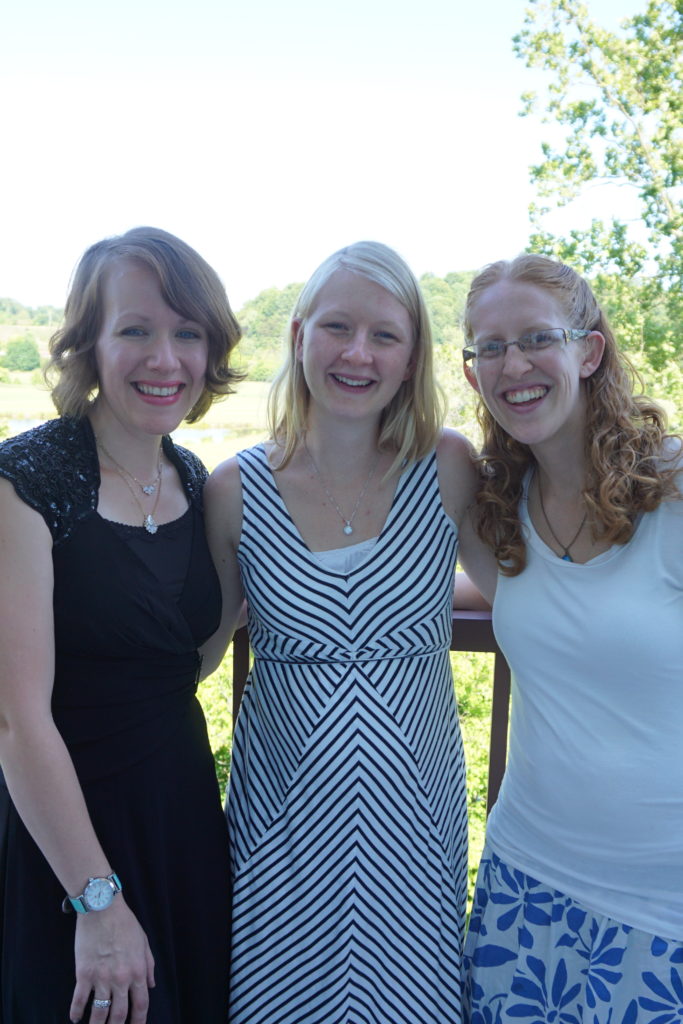 And this picture would not be complete without a picture including our mother in law! She raised each of our husbands and did a pretty phenomenal job!
(Every time I see these pictures I feel like we are missing someone…because we are! Our other sister Sarah was not able to be there, but we will take another sisters picture in July when we are ALL together!).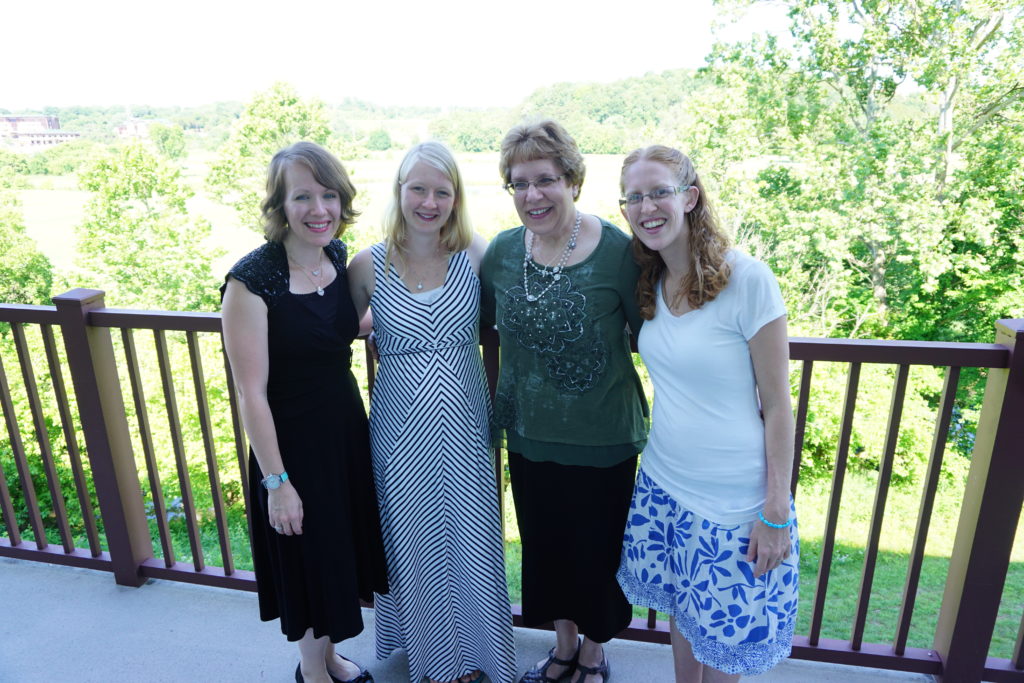 Three of the brothers were able to be together, and we were missing the other four! Barnabas, Theo's Dad and Ethan are all doctors! What an accomplishment!
Another incredible accomplishment from the weekend was capturing this picture! Theo's parents have 10 grandchildren (not counting Little Miss), with two more on the way! We had eight of the ten together for this picture! Poor Kyrin is the only boy representative (the two grandchildren who were not able to be there are also boys).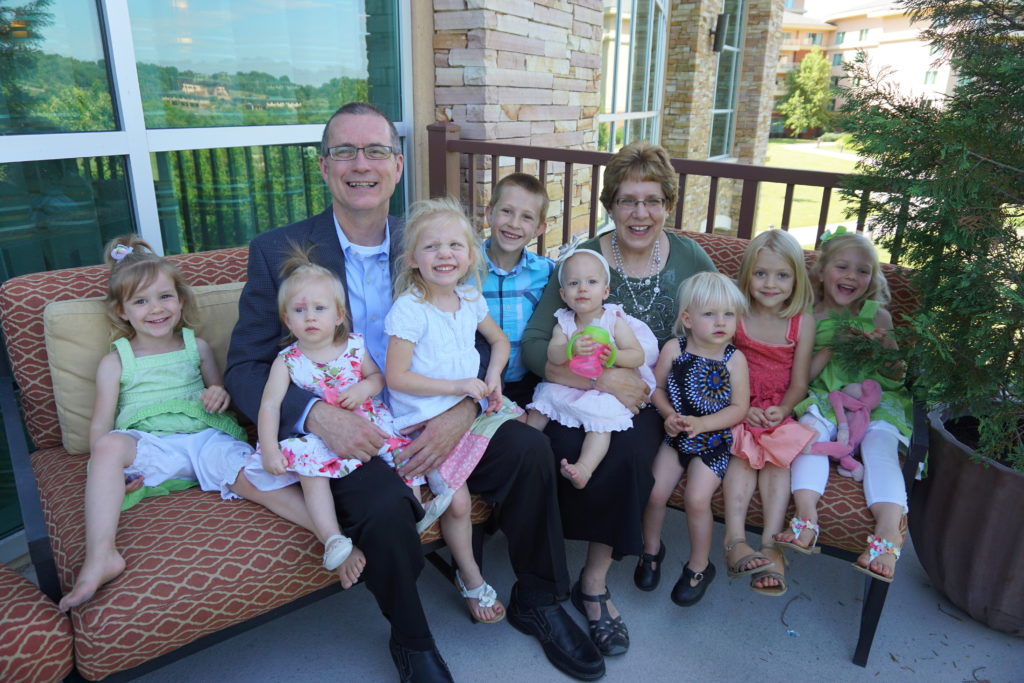 See? I told you Kyrin and Tera are little buddies!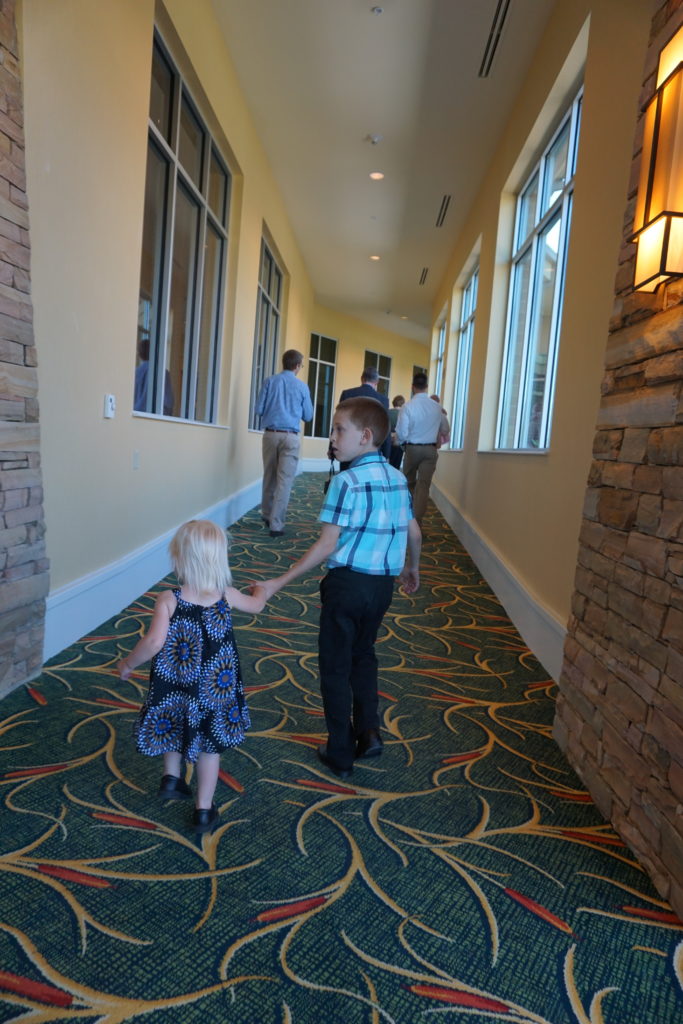 These three entertained us all weekend long, too! Josie is 13 months, Avia is 9.5 months and Little Miss is 9 months. Eryn would give Josie her dinner on the high chair tray, and it wouldn't take long for Avia and Little Miss to make their way over and "share" her dinner. It was hilarious (probably not for Josie, though!).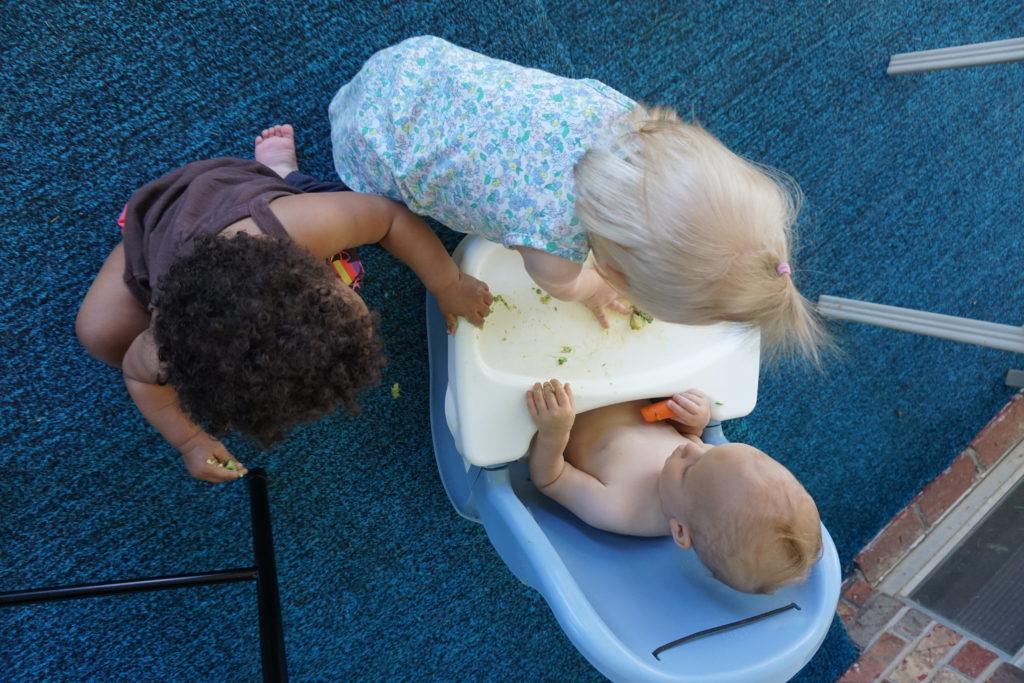 Barnabas and Eryn have a cow farm in their backyard! The cows stayed away the whole time we were there, until the very last night. We had already laid Tera down for bed, but knew that she wasn't sleeping yet, so Theo go her up to see the cows. I think it was one of the highlights of her life…she LOVED it.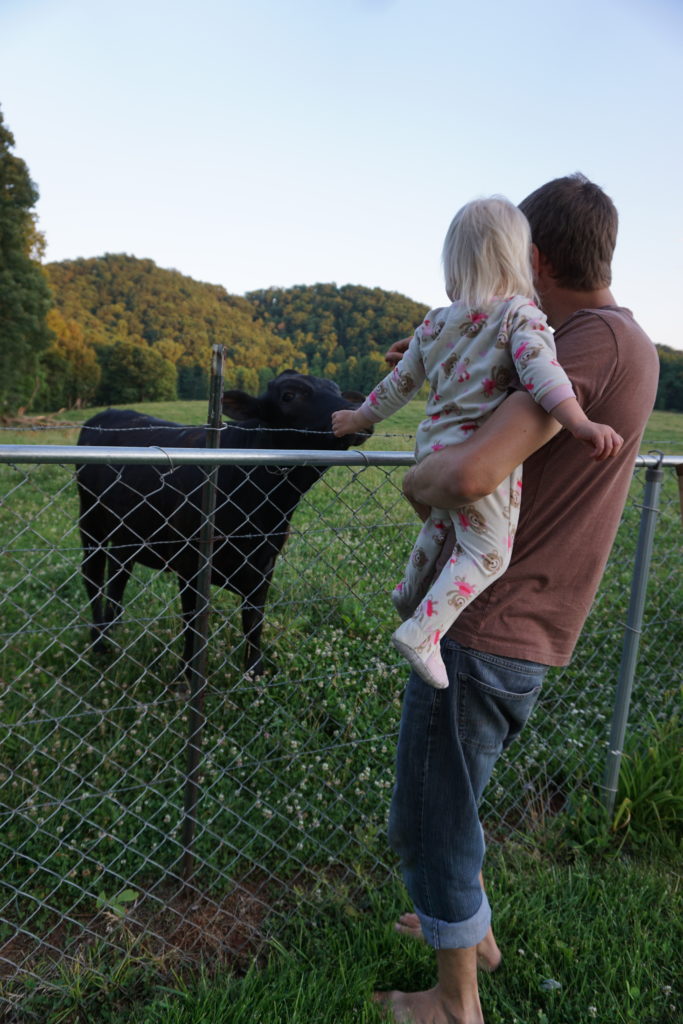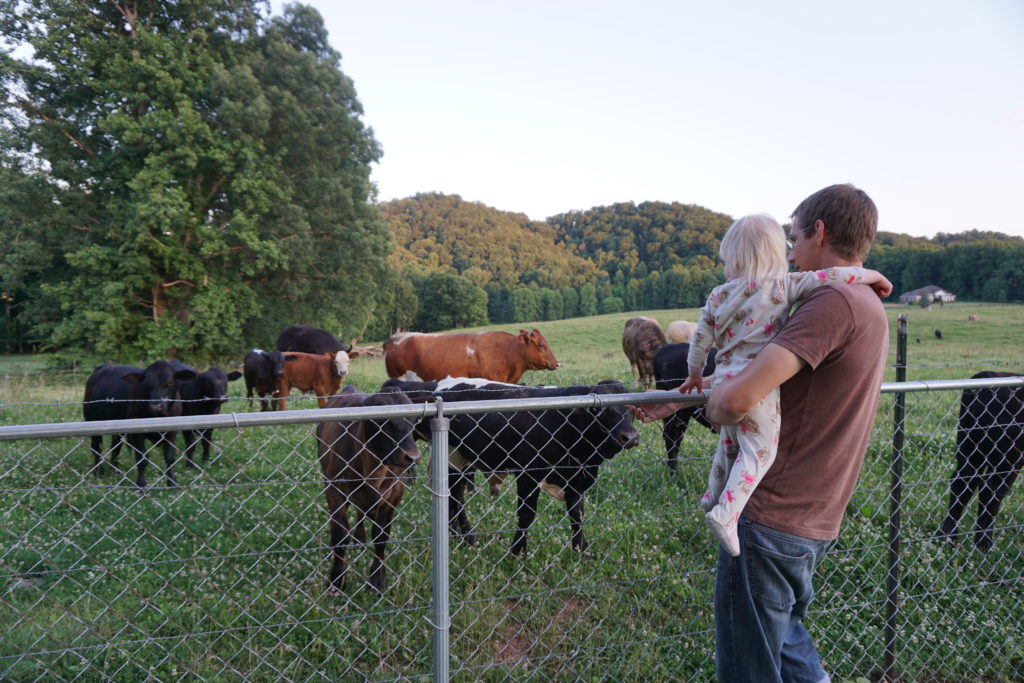 We left Saturday morning to head back to Ohio. It was such a hard goodbye, as our entire family gathered around us and prayed specifically for Little Miss and our goodbyes with her. Until that moment, I had been in complete denial that she was actually leaving, but as our family prayed, I started crying. Honestly, I hardly stopped crying for the next few days. I am so thankful to have a family who has been supportive and helpful throughout this foster care journey.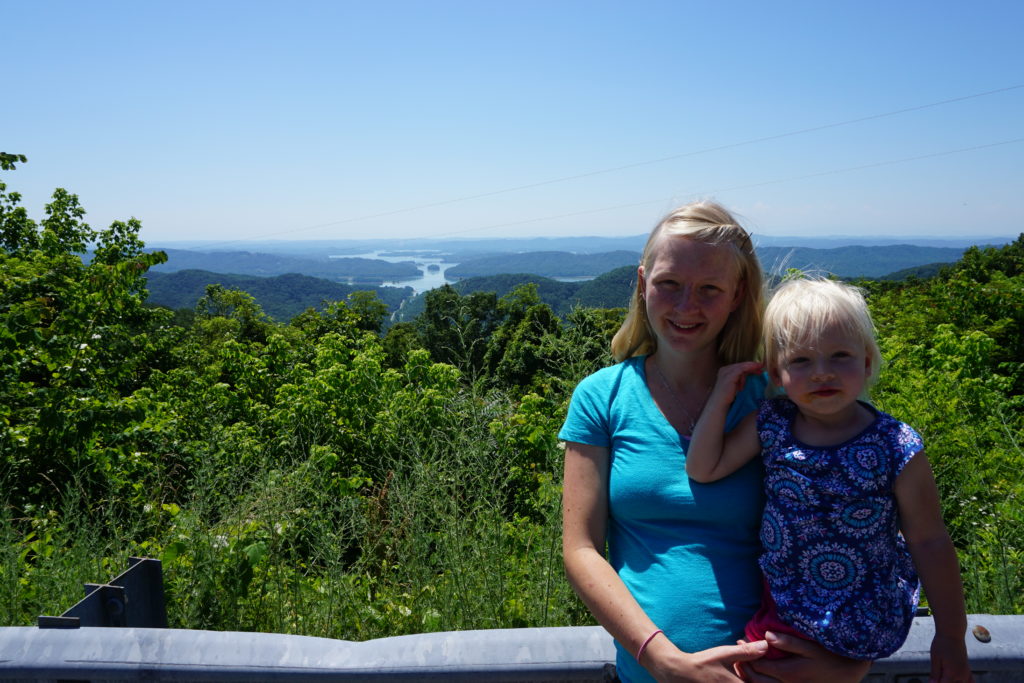 And we had some gorgeous views on our drive home!