A week ago, we got back from our annual Hines Family Reunion!
Theo's parents have seven sons so the Hines Family does not lack for people or adventure or fun times!
Theo wasn't able to take off work from the police academy, so he was not able to leave until Friday night after work. I didn't want to make the long drive with three kids and only spend two days Up North, so I decided to take the kids up with me on Wednesday instead.
Solo road trips with three kids…that's a whole blog post for another time. Basically, to sum it up, it goes like this: pack like an insane person for five hours. Drive like an insane person for 6 hours. 3 children screaming and complaining and whining for the final hour. The end.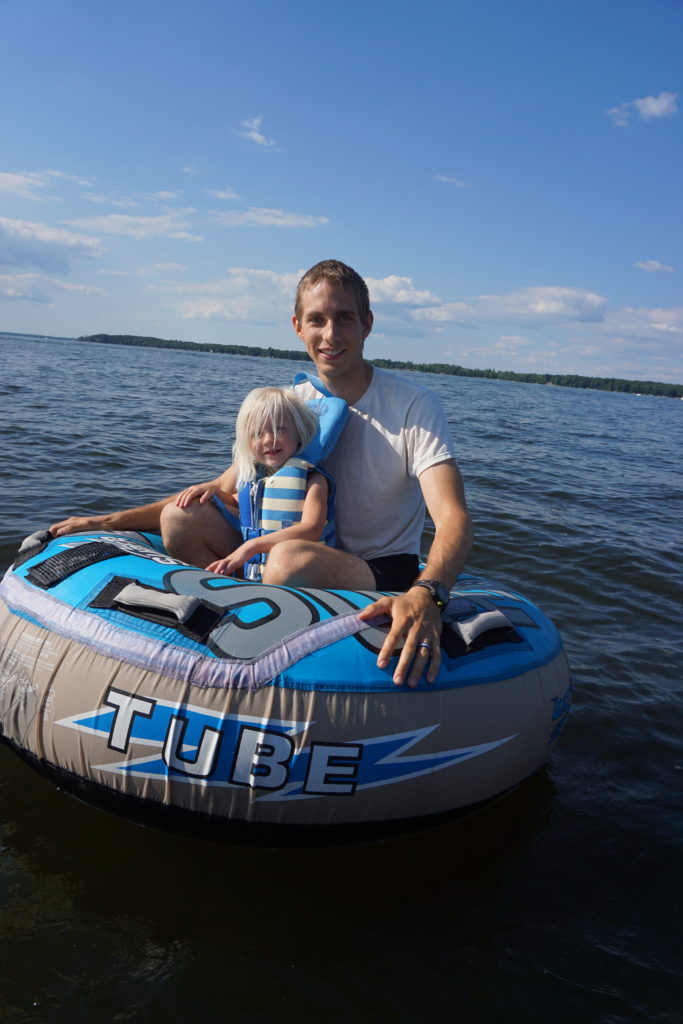 But eventually we made it and we were so glad to be there!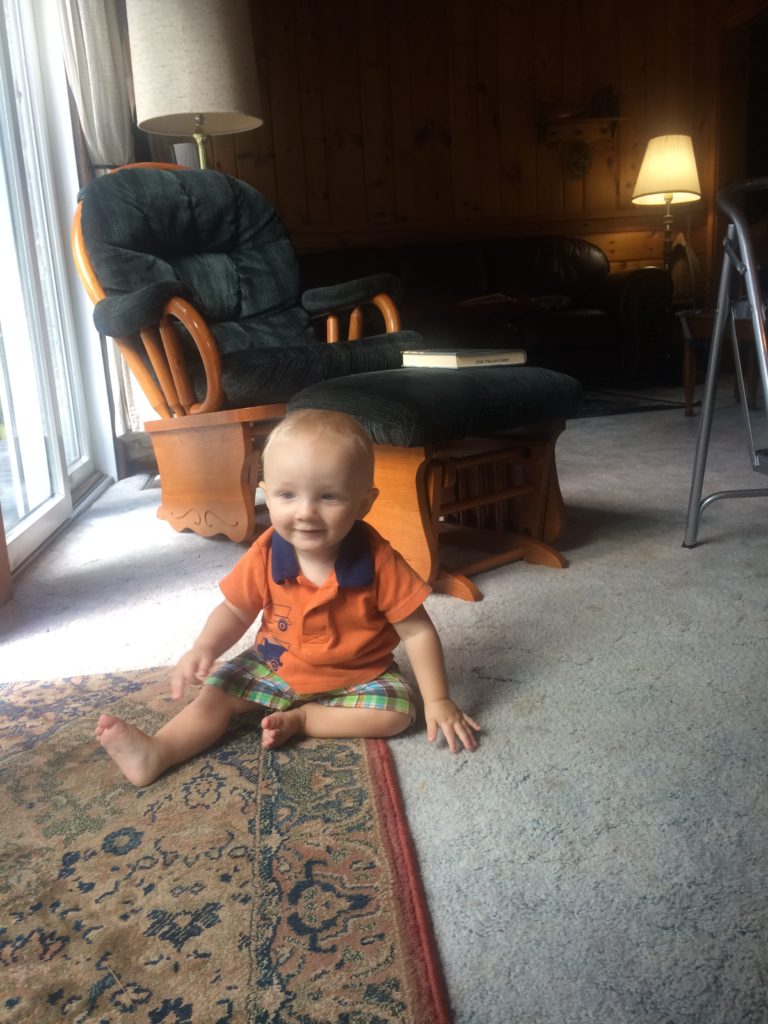 Day 1 was basically driving, eating dinner and going to bed. Night 1 had Tera up almost all night long crying…she came down with a sore throat and cough that night. I was exhausted the next day but there was family to hang out with and things to do!!!
Heavenly went out on the boat & jet skis and I pretty much didn't see her all day long, except for t meal times! `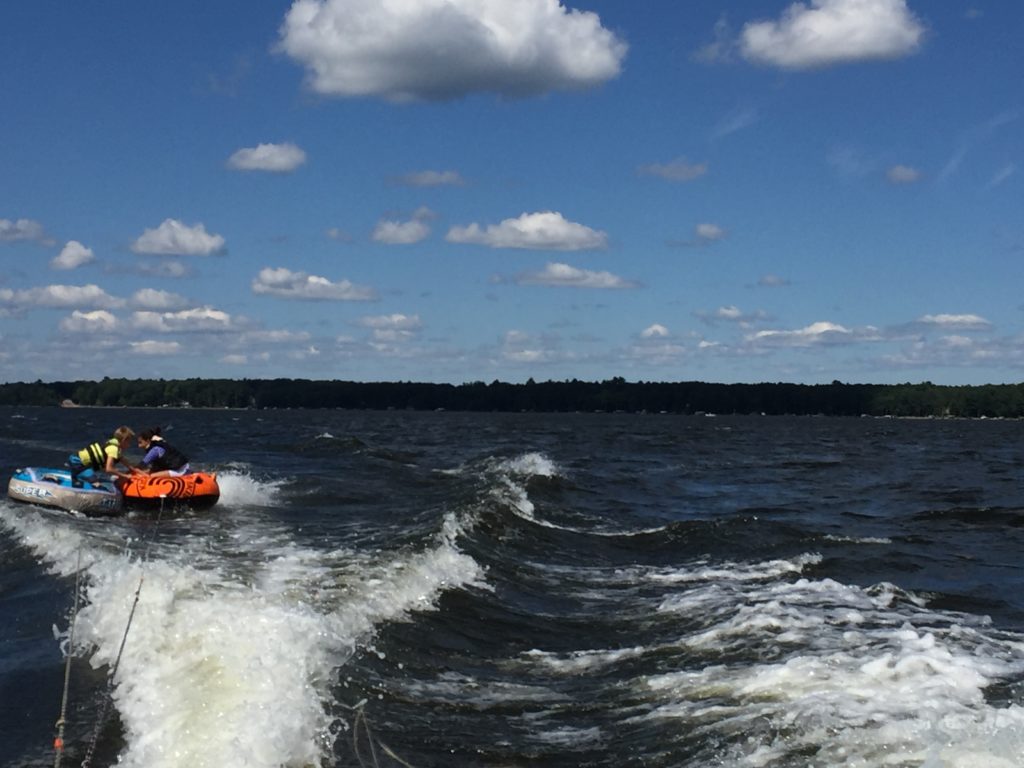 By Thursday afternoon, other family members started trickling in. Uncle Isaiah and Aunt Sarah arrived with cousin Jamie. Sarah got right to work entertaining the older kids, doing some kind of explosive science experiment.
…it didn't quite work. In fact, nothing happened. All the adults were very puzzled.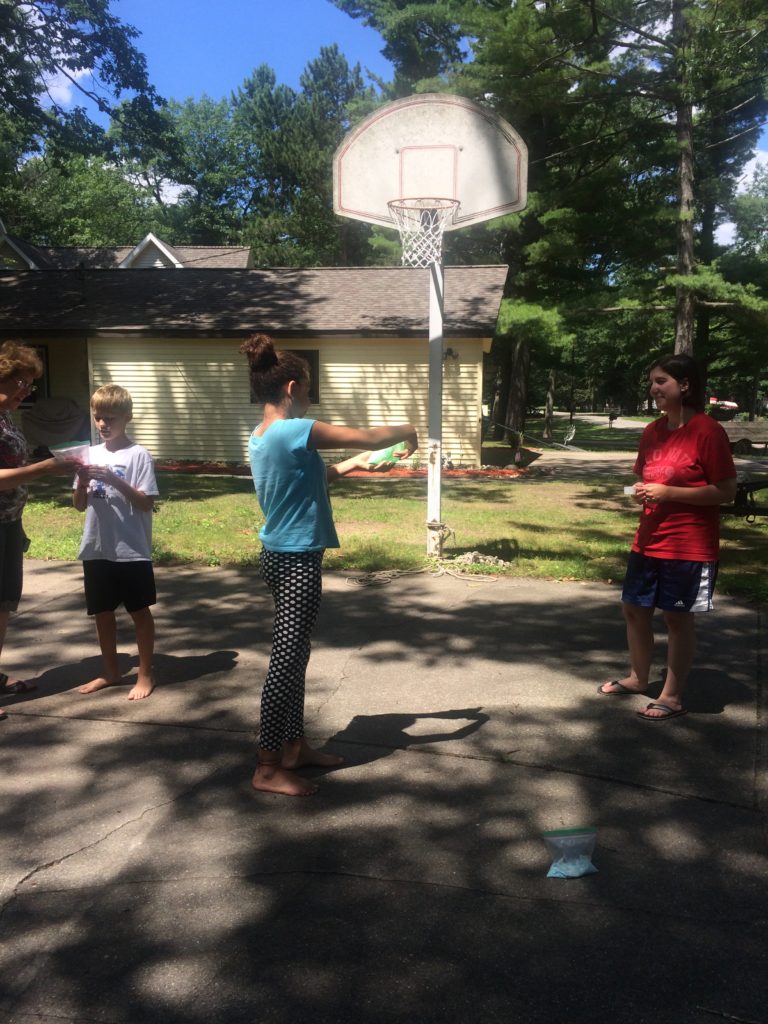 Very puzzled.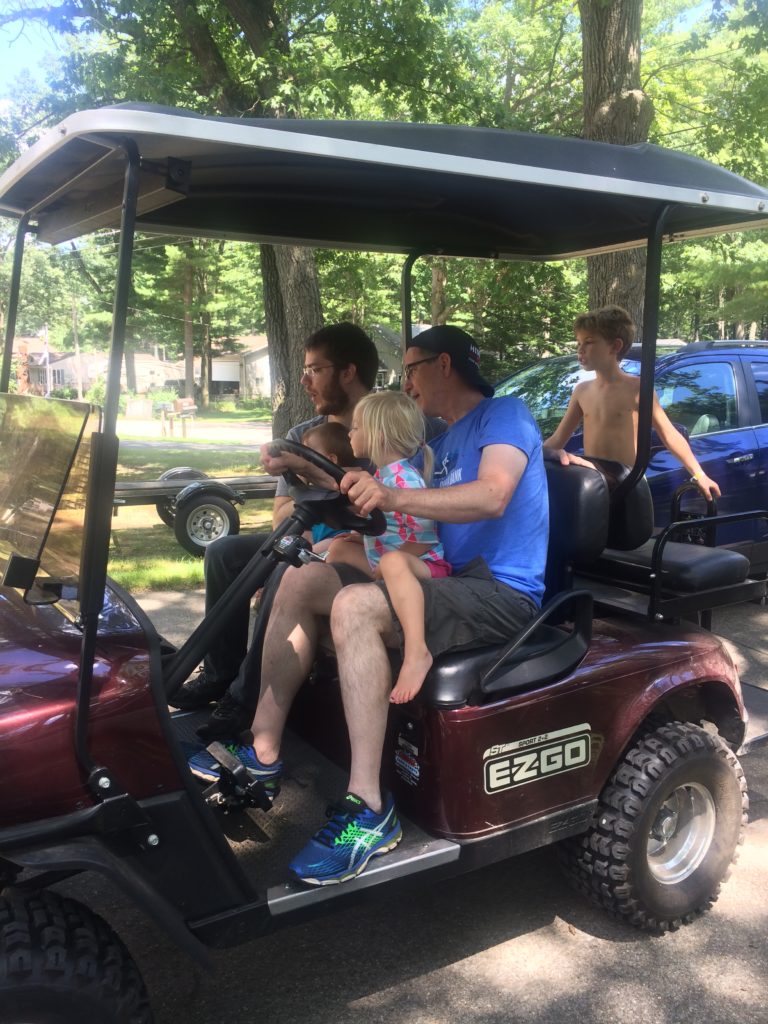 On Thursday evening, I requested a boat ride through some of the canals. I love, love looking at different houses and yards and it was the perfect leisurely boat ride with all of our family!
Everyone has to have a life jacket!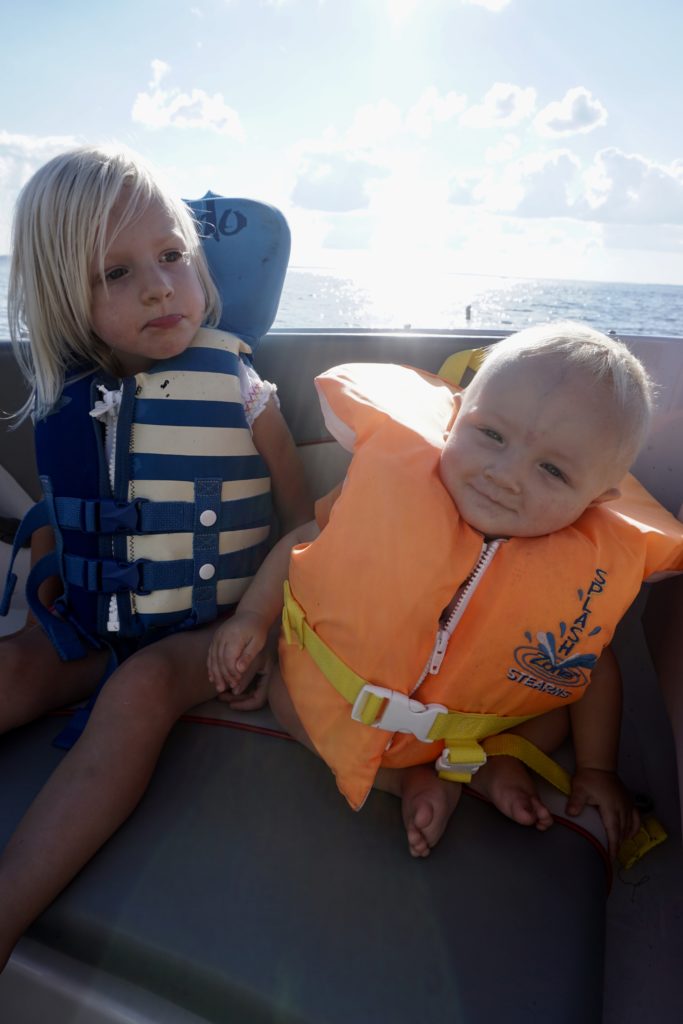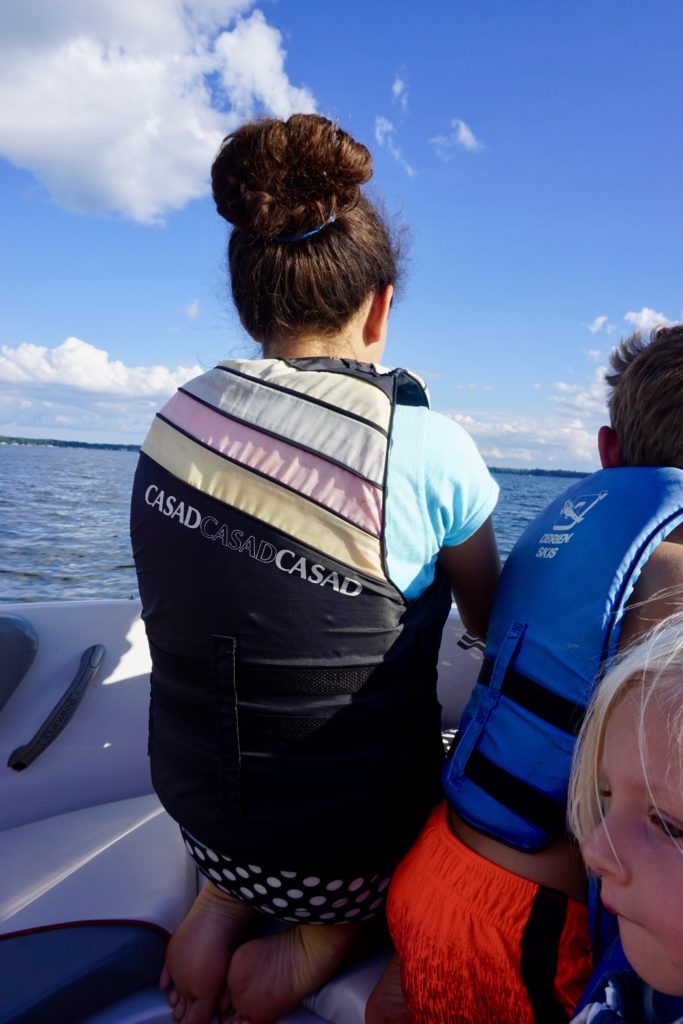 Both of my girls LOVED the water and could have spent all day every day on the boat with Grandpa! Heavenly got lots of tubing in, and somehow Tera even ended up in the tube being pulled by the boat! I'm told they were going 3 mph, but still!!! I can't believe she even got in the tube by herself, let alone get pulled around by the boat!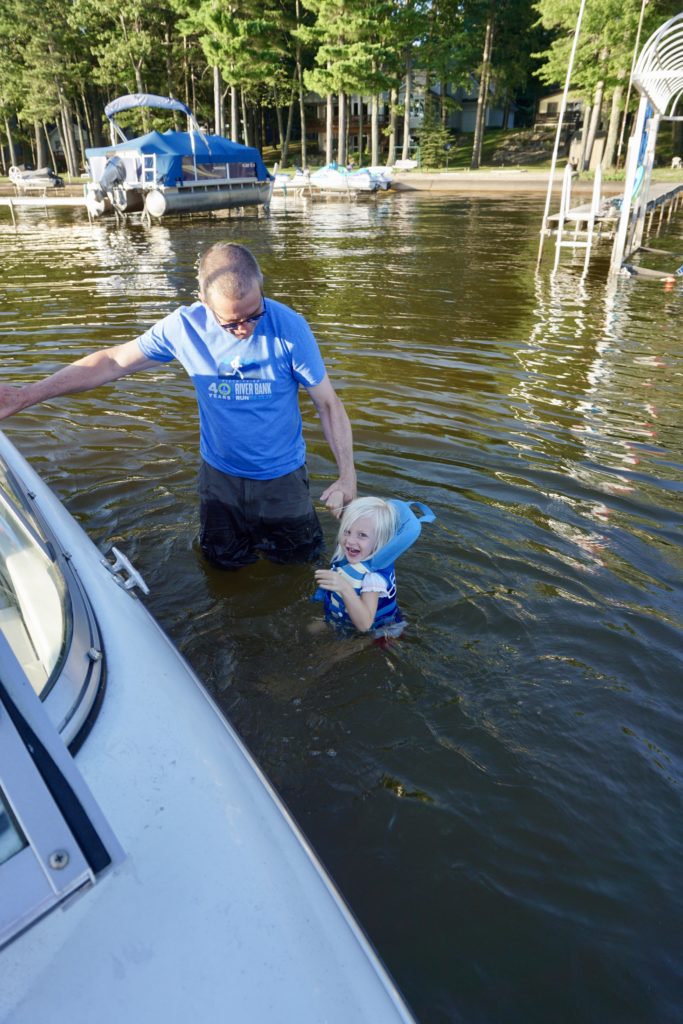 It was past 7pm, and the sun was still high in the sky. Thats a Northern Michigan summer for you!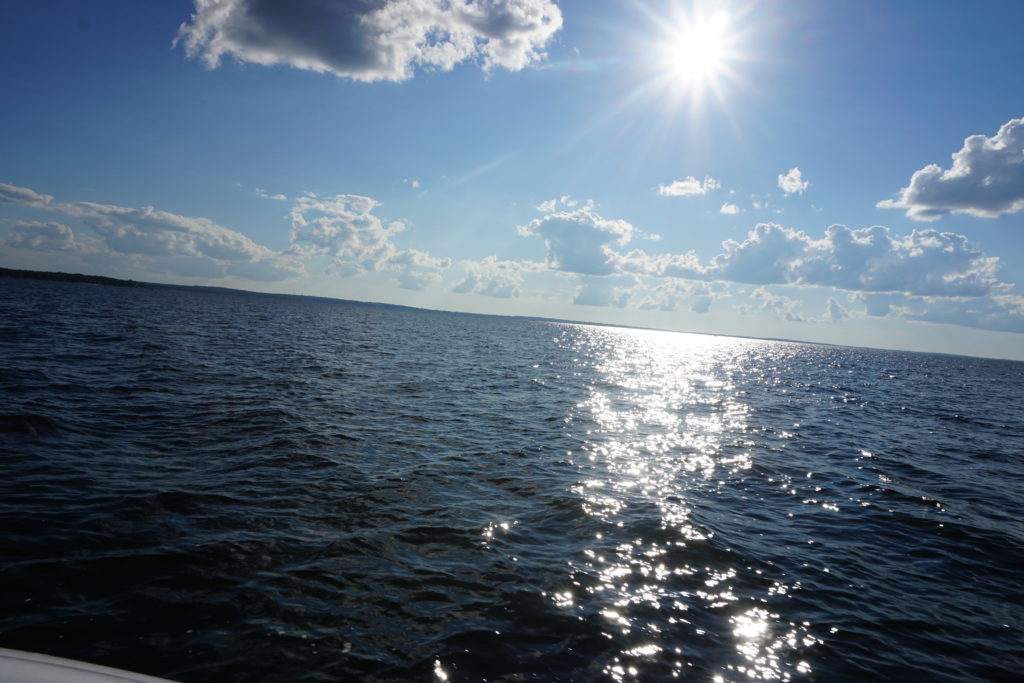 Grandpa pulled out his Treasure Box, which is always a huge hit for all the kids. Every grandkid gets to pick one treasure every day. The kids LOVE it. It's funny, because they all pick their treasure with such passion, but by the end of the day no one even has their treasure anymore. I think it's more the idea of picking a treasure with Grandpa than the actual treasure itself!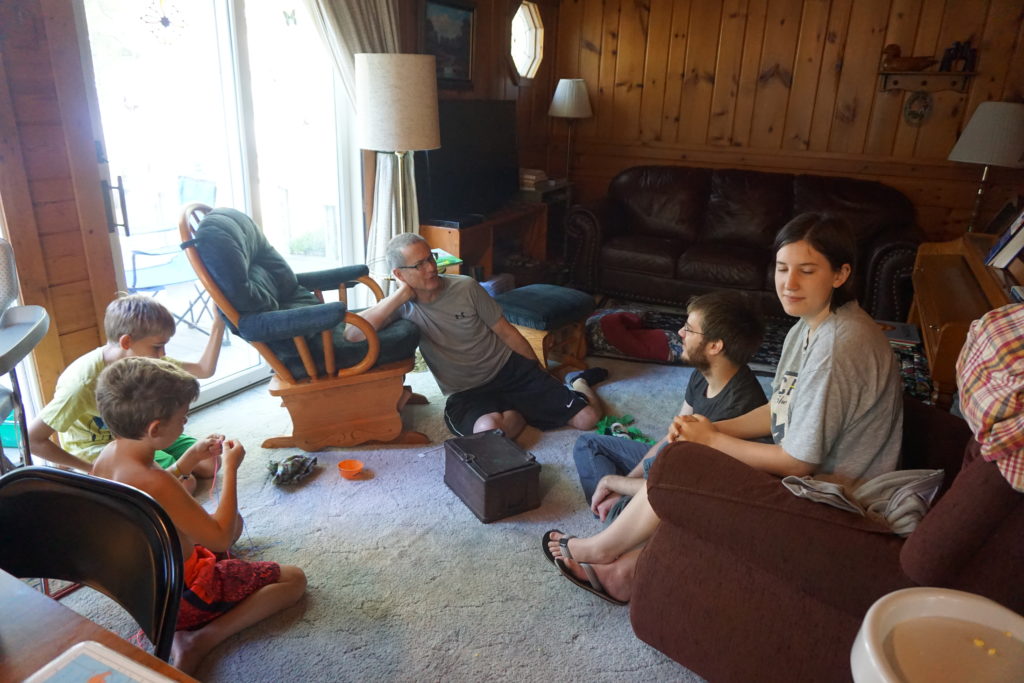 Pug-Z had no lack of attention from all the children! He also ate like a king because their were so many children dropping crumbs around the house!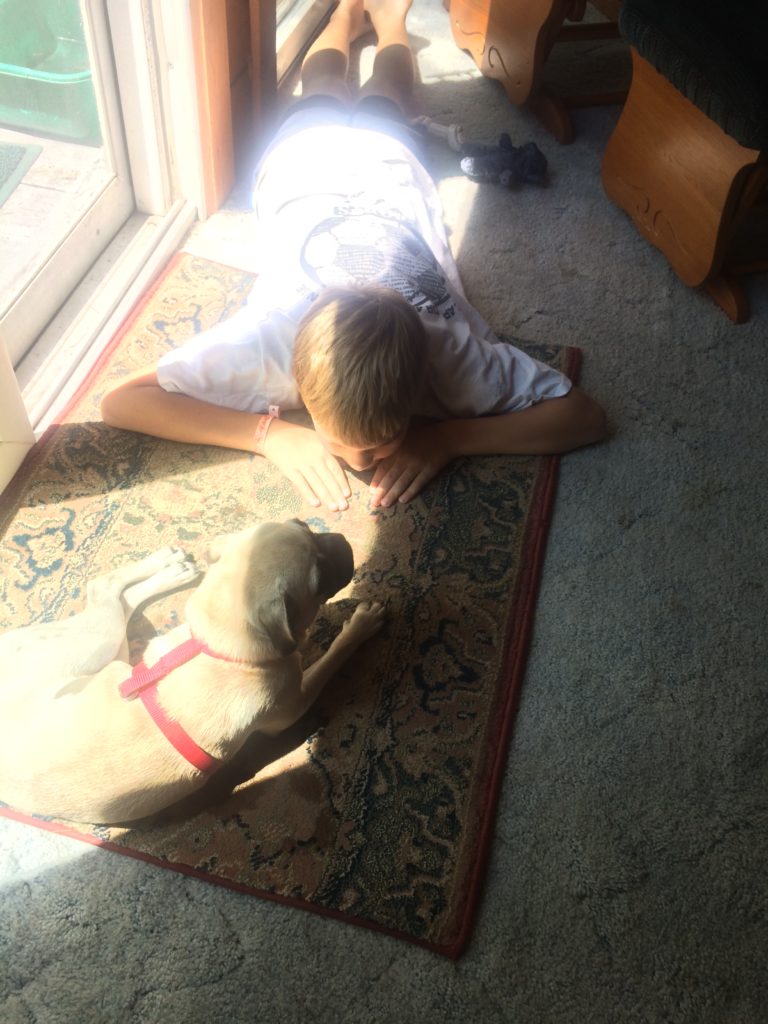 Several of the kids were feeling under the weather with different virus', and as cousins always do…we all shared it around. Kiah and Jamie did the most sharing since they are both in the oral development stage. They are only one month apart and it was SO FUN to watch them "play" together.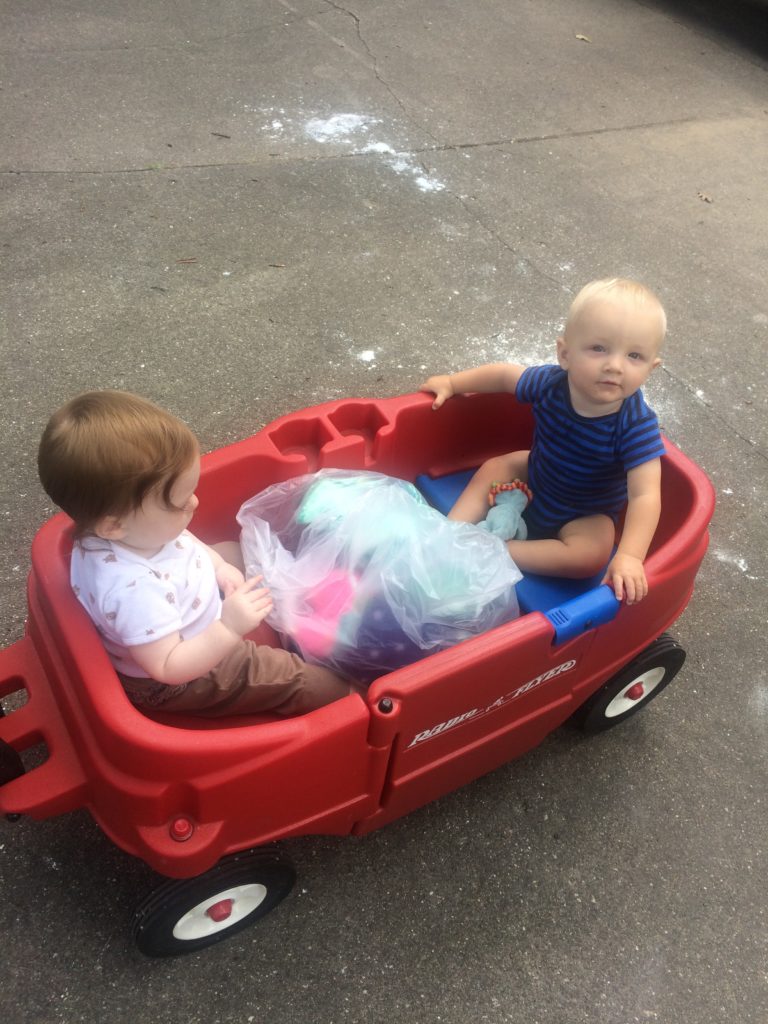 On Friday afternoon, Uncle Ethan and Aunt Kindrea and their crew arrived! This year we had two brothers who weren't able to make it, and Theo wasn't able to get there until Saturday morning. It kind of gave everyone something to look forward to, though.
After tubing for most of the afternoon, we had dinner and sat around the campfire. Those with energy played some type of volleyball game.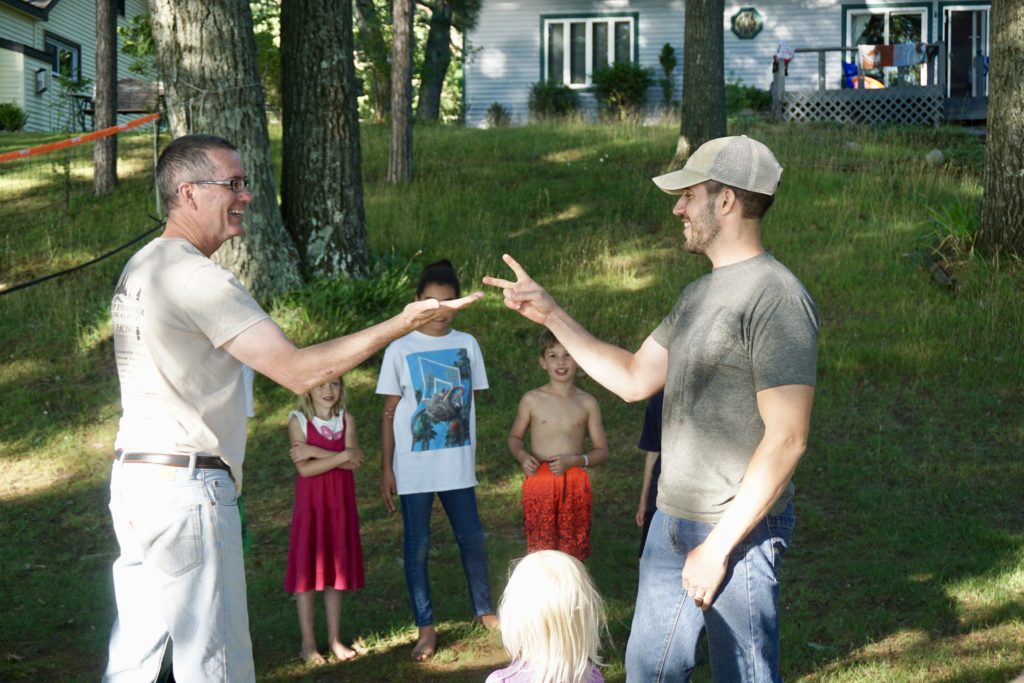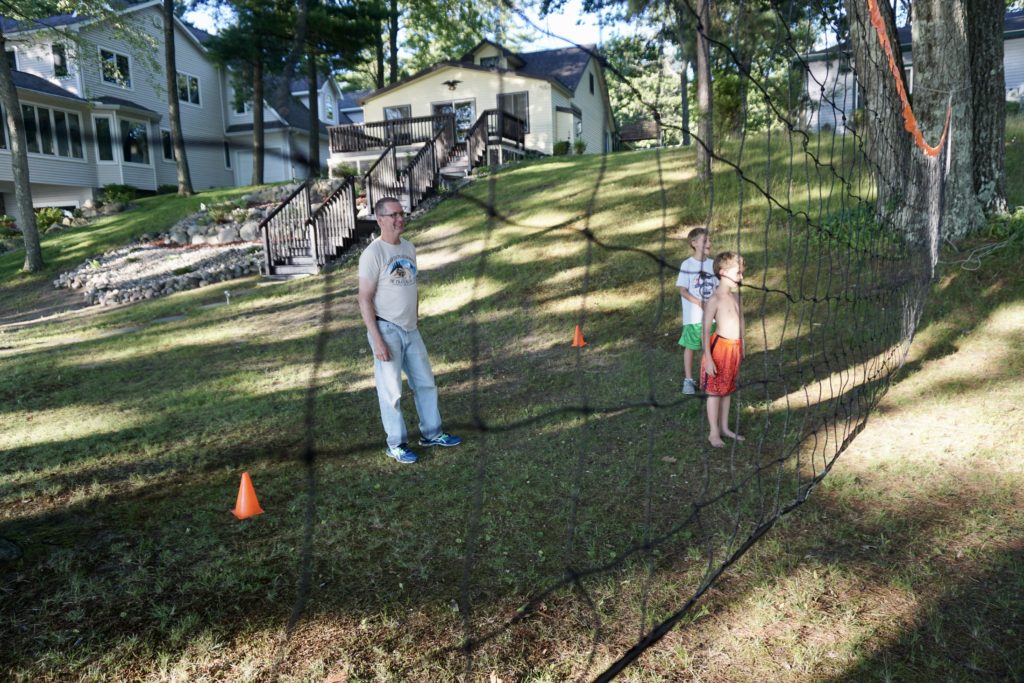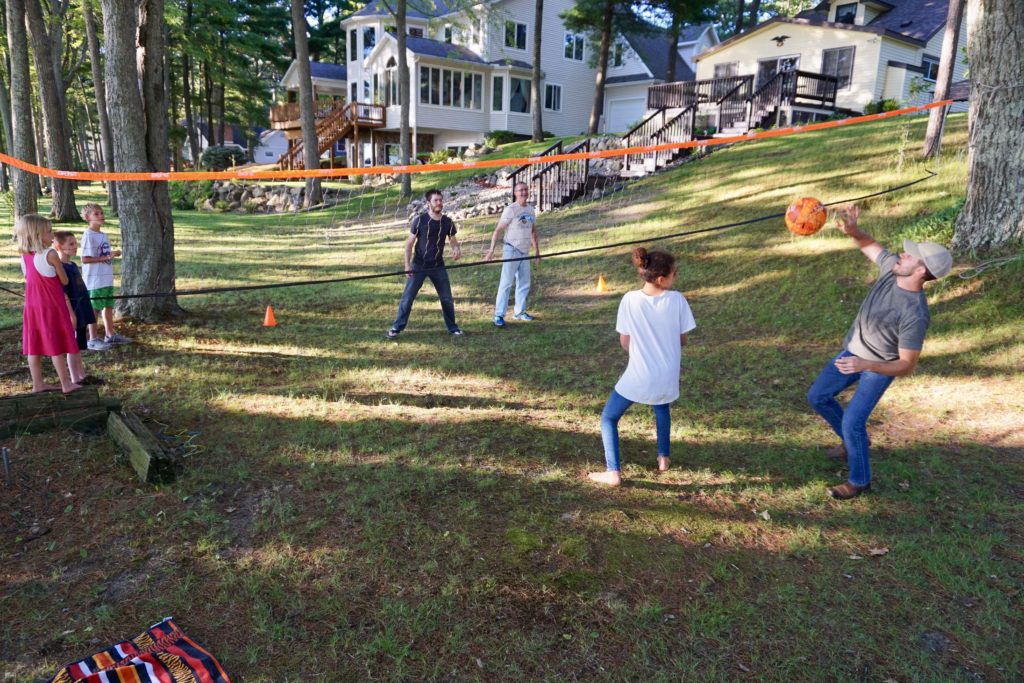 Meanwhile, those of us without energy juggled all the children who were too young to play said volleyball game. Lol. #norestfortheweary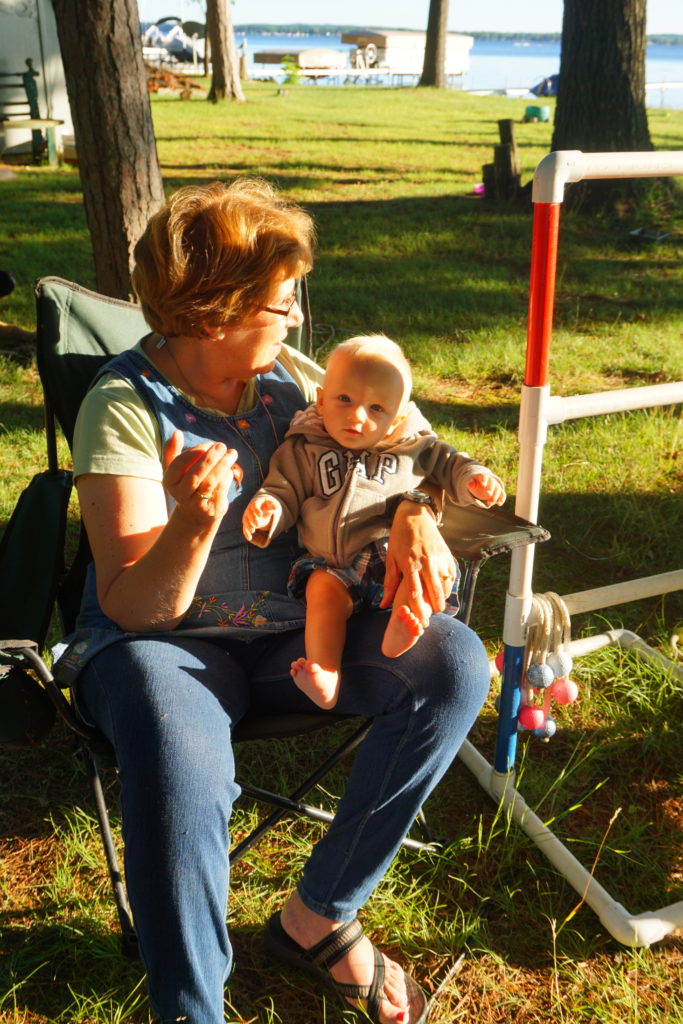 Theo's Dad and Mom have a miniature pug. Ethan and Kindrea have a bull mastiff. It was pretty funny watching them stand up to each other.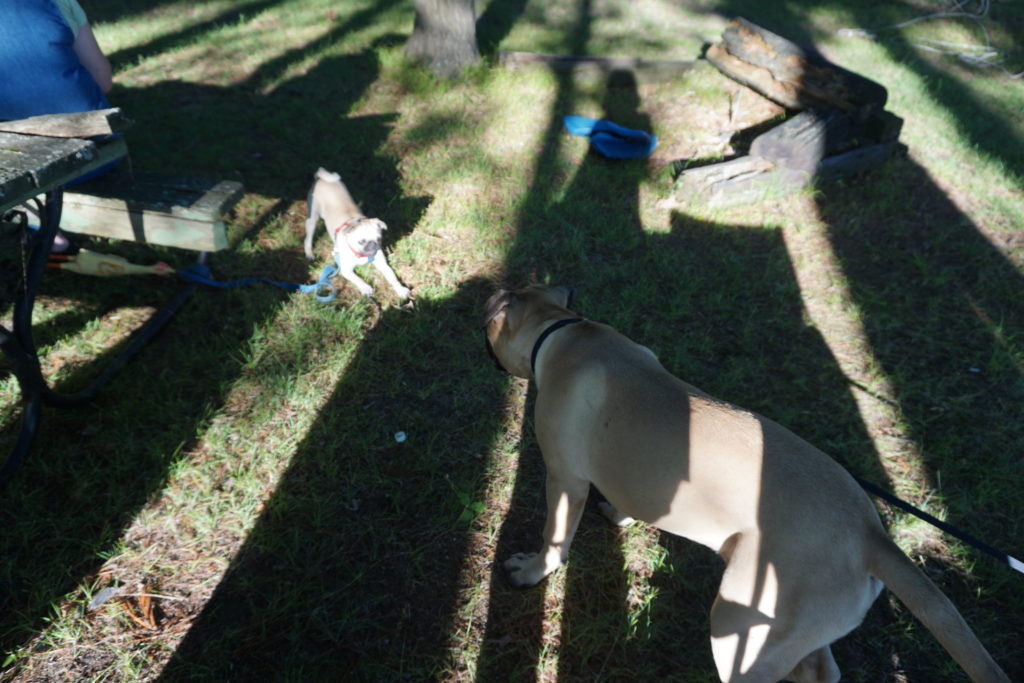 Theo left work at 7 pm on Friday and drove straight through until midnight. He arrived at the house and came inside only to find me holding Kiah with Kiah being absolutely inconsolable. The poor little guy was just feeling well. It was so stressful, because we were staying in a house with three rooms. There was three families staying inside each of these three rooms, with a total of 14 people in a tiny house. If my kid is crying, everyone else will wake up. If everyone else wakes up, it's not a fun night. Thankfully, Theo was able to calm Kiah down and we went to bed.
Saturday was a full family day and we had a blast! The ladies have an annual tradition of leaving ALL our kids with the men while we go thrift shopping and out to lunch. It's the best tradition :). And I forgot to take any pictures.
Saturday afternoon we declared an "adult only boat ride". Except three children managed to hop on the boat. Two of them were mine. Lol. Sarah and I were the first ones out on the tube, and it was a blast!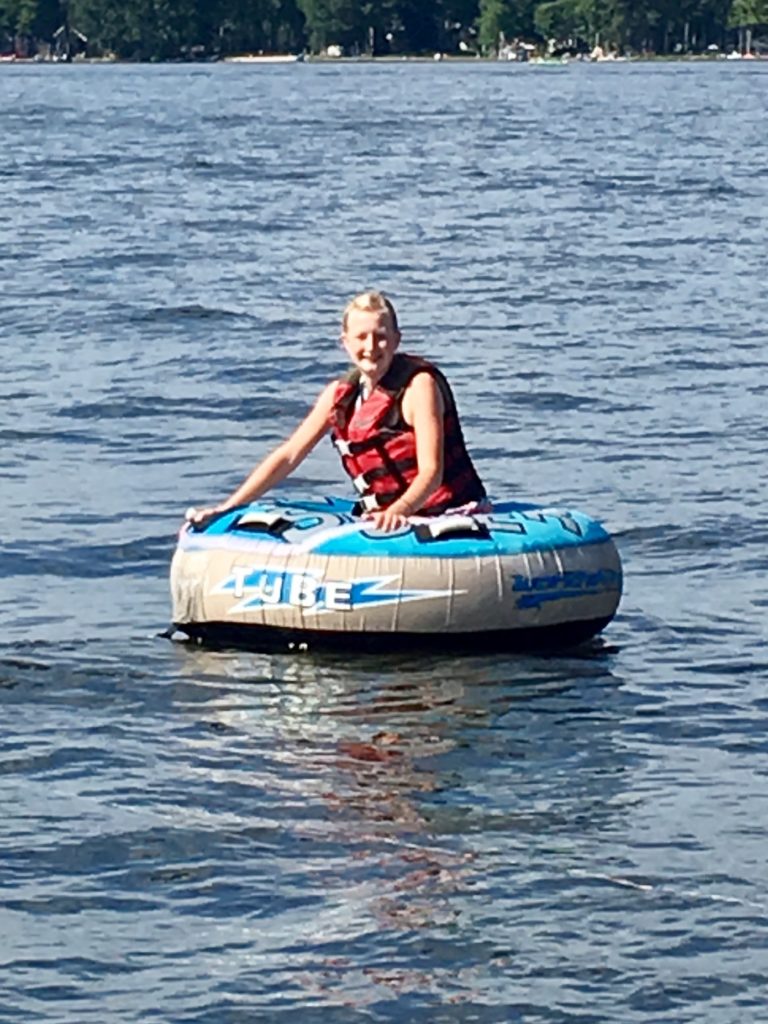 I kept thinking, "I'm a fun Mom! I'm fun!!!" Hahahaha.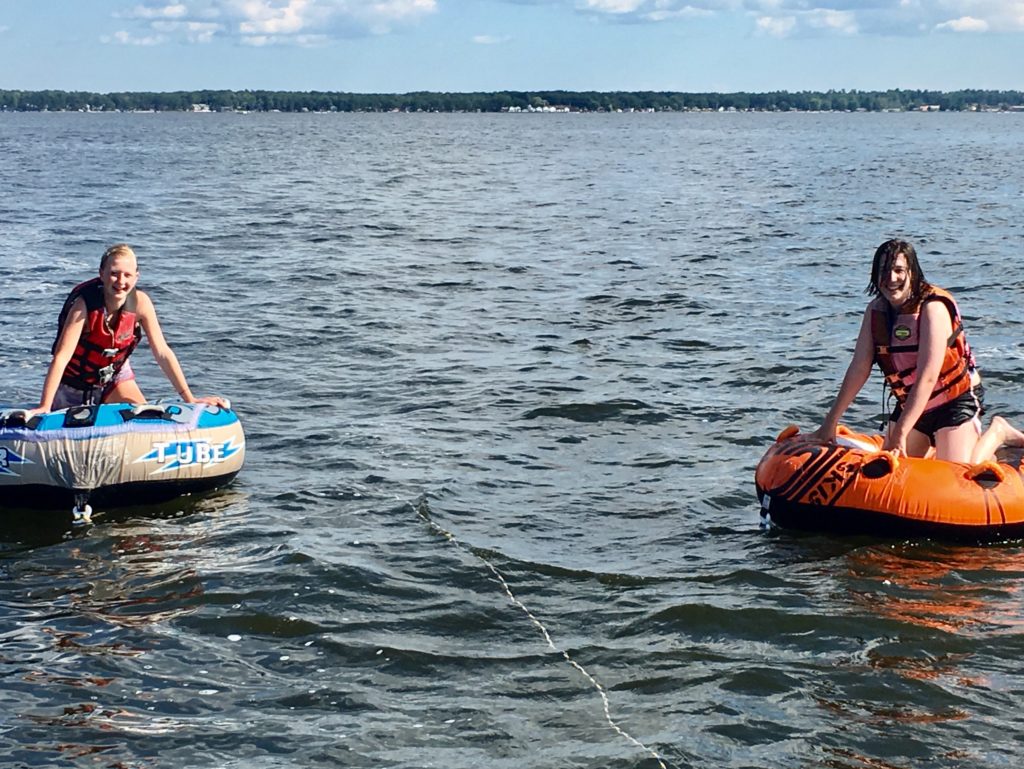 Tera loved being on the water!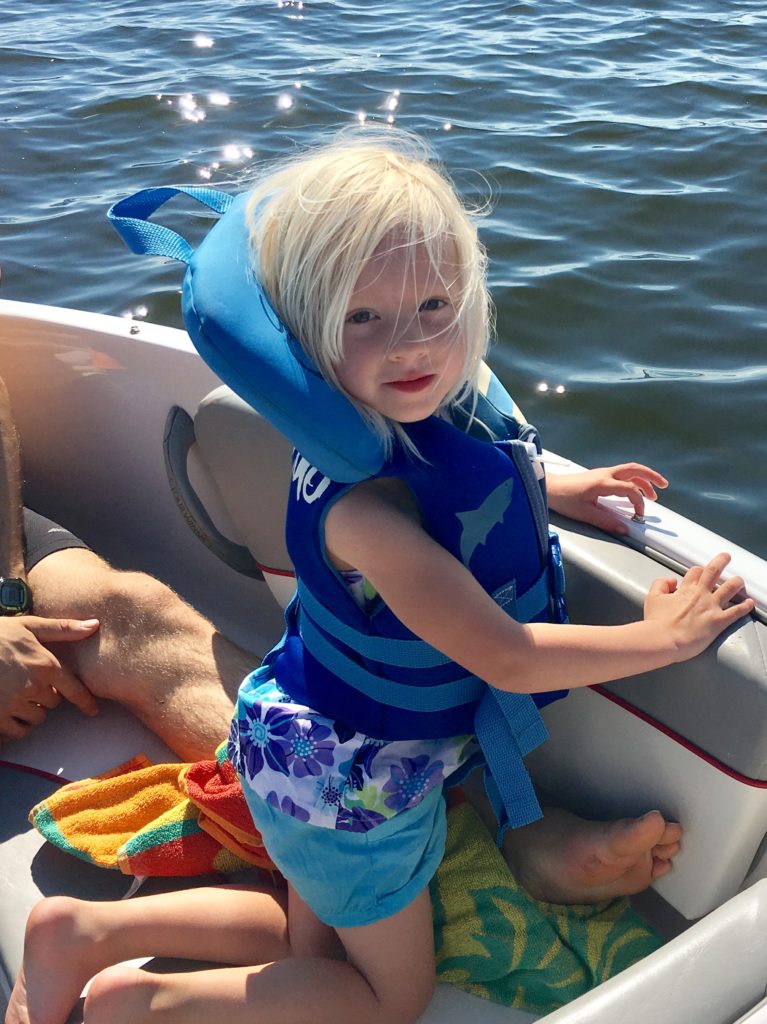 Kiah didn't mind the water so much, but he wasn't a fan of the life jacket. I don't blame him!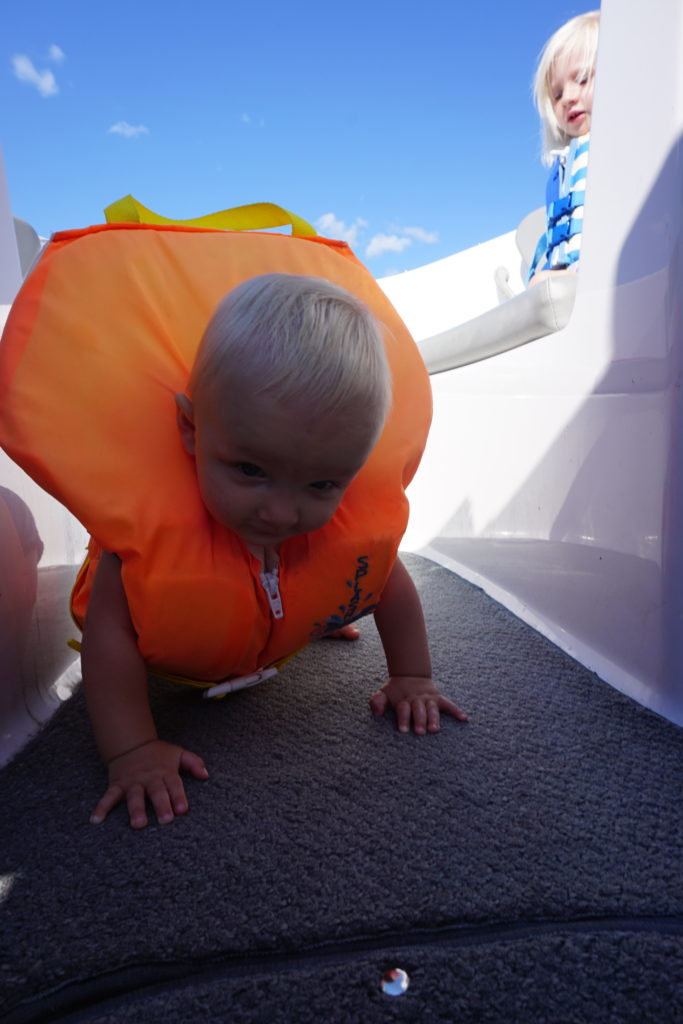 For the first time in years, my father in law decided to go out on the tube, too! It was SO FUN to watch!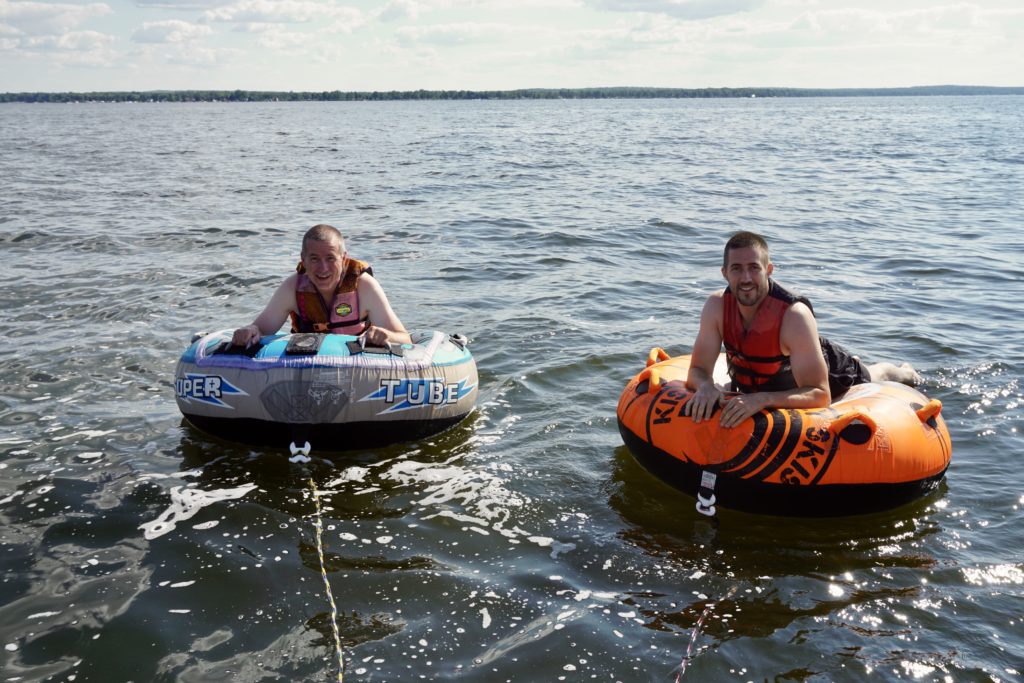 We finally unzipped the life jacket so that he could be a bit more comfortable.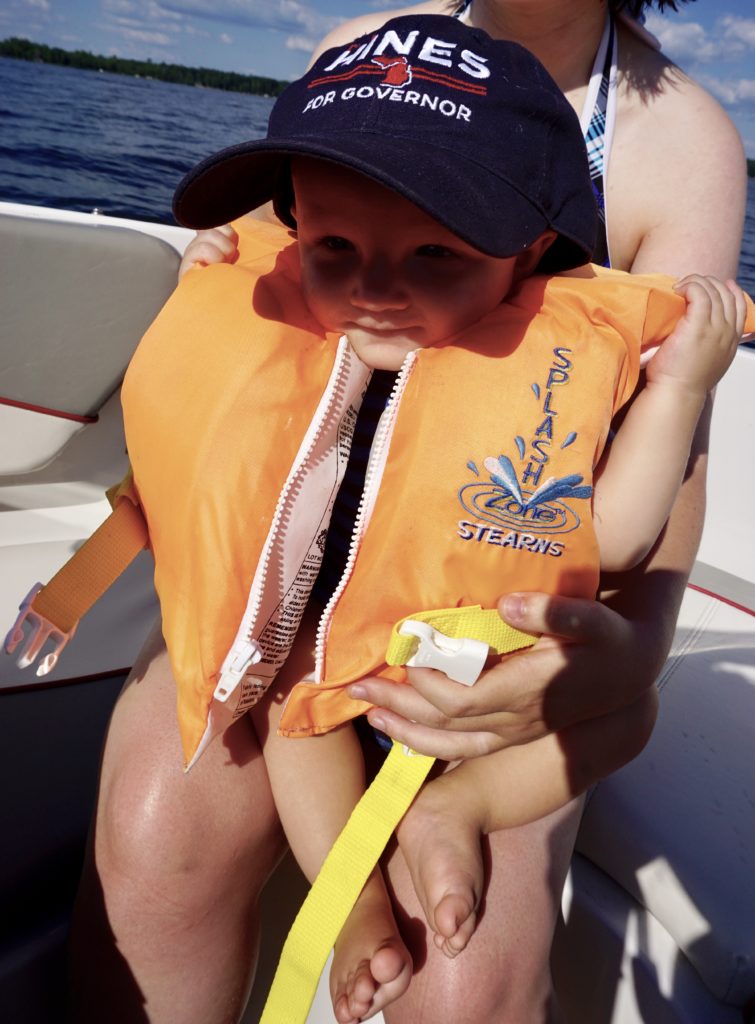 Dad and Uncle Ethan switching tubes..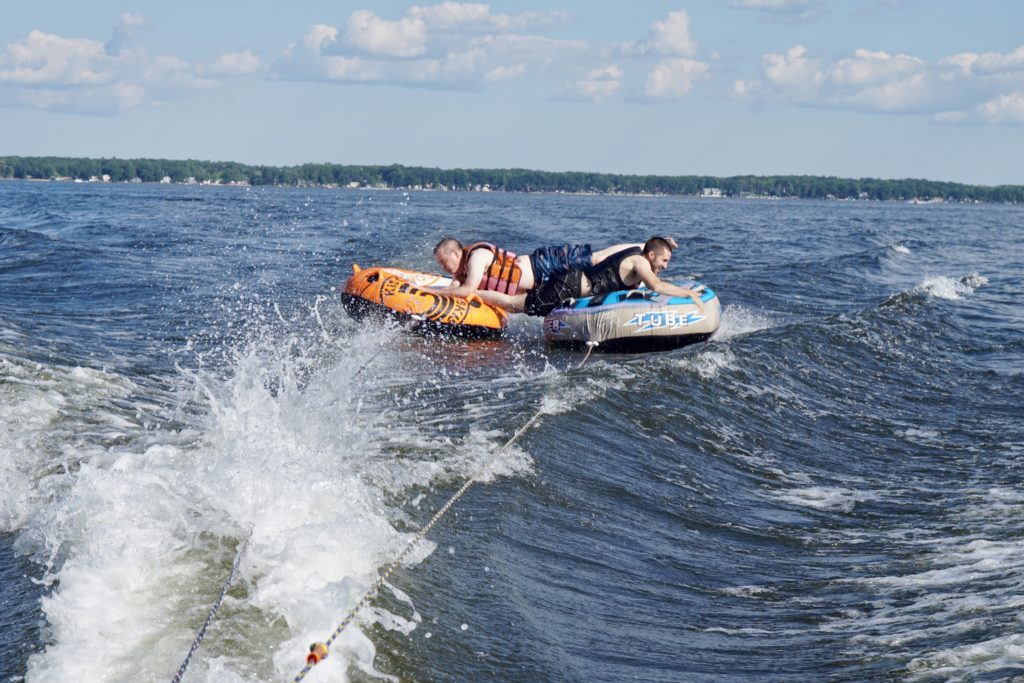 Tera took a turn on the tube with Daddy! Theo wasn't feeling very well at all. He had been up all night driving after a fairly tough week at work. Then, on Thursday night he was working in our basement when he stepped on a nail (through his shoe). When he stepped on the nail, he jumped up and then proceeded to land on a second nail in his other foot. He was in a lot of pain and infection was starting to set in so we got him on a course of antibiotics immediately. So the Tera speed in the tube was perfectly fine with him.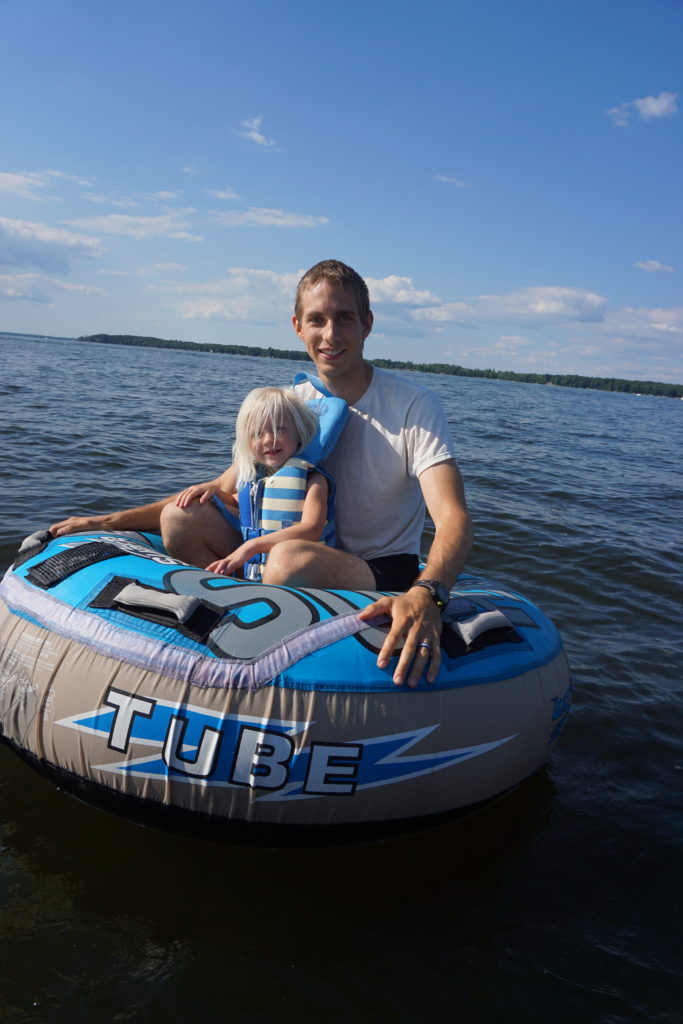 Tera loved it. She thought she was going so fast.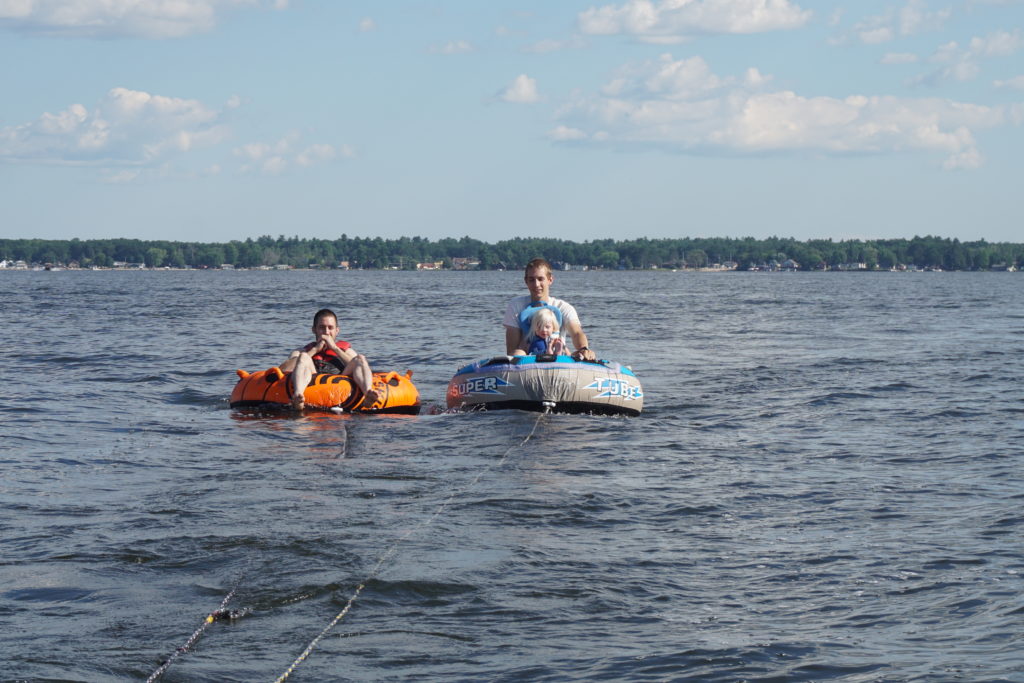 Back to some adults on the tubes! Isaiah and Sarah!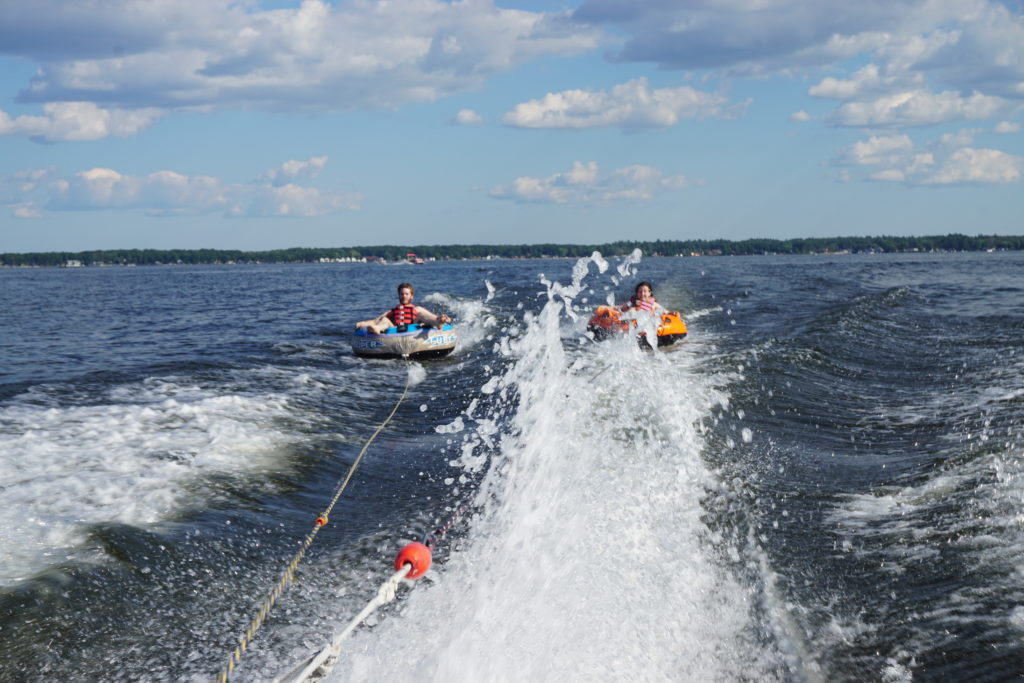 Theo held Jamie while her Dad and Mom were on the tubes. Theo's first nephew was born when he was 15, and there has pretty much been a niece or nephew born every year since! He now has 11 with another one on the way!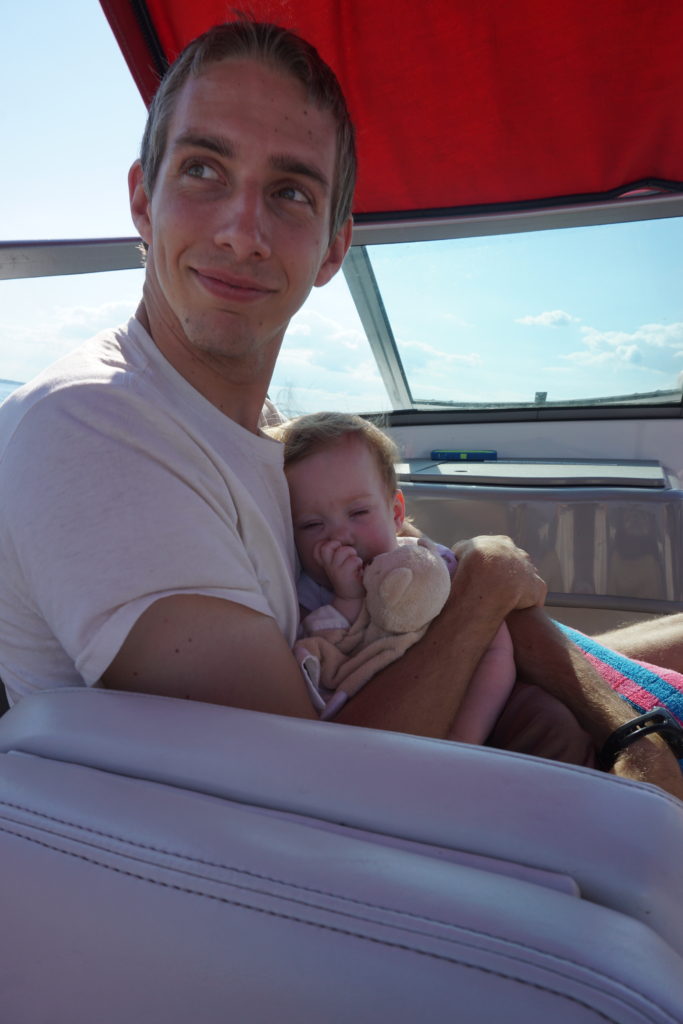 Saturday night dinner around the table. Love this family of mine!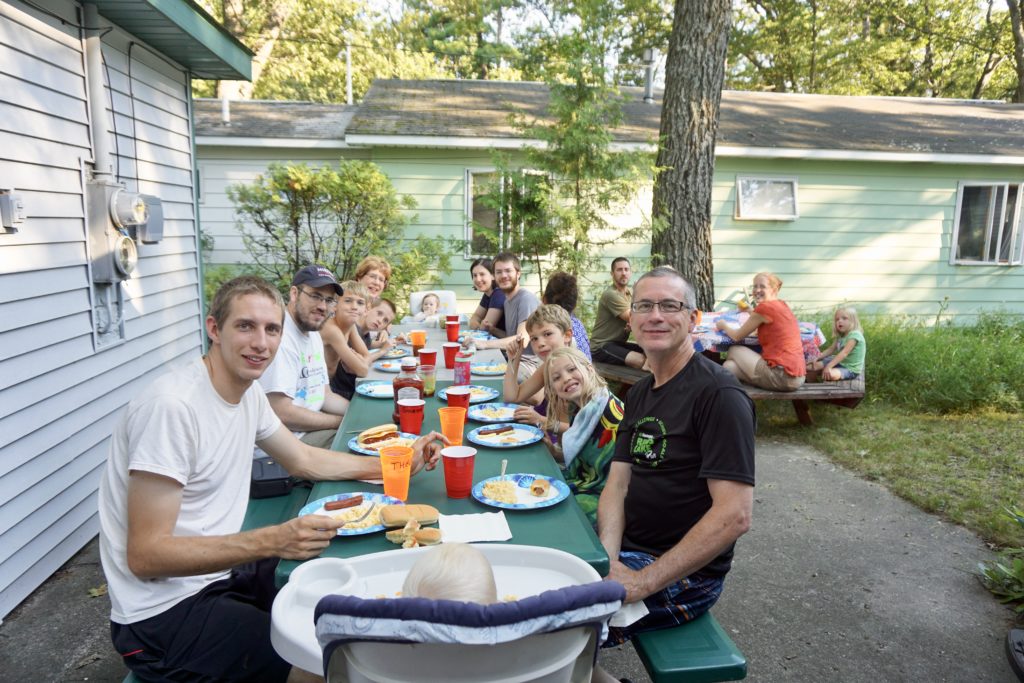 Sunday morning we cleaned up the house, packed up the van and headed back to Ohio (in two separate vehicles). My FIL snapped this picture in the midst of all the chaos. I don't actually know where Heavenly was at this point- probably down in the water with the paddle boat or something.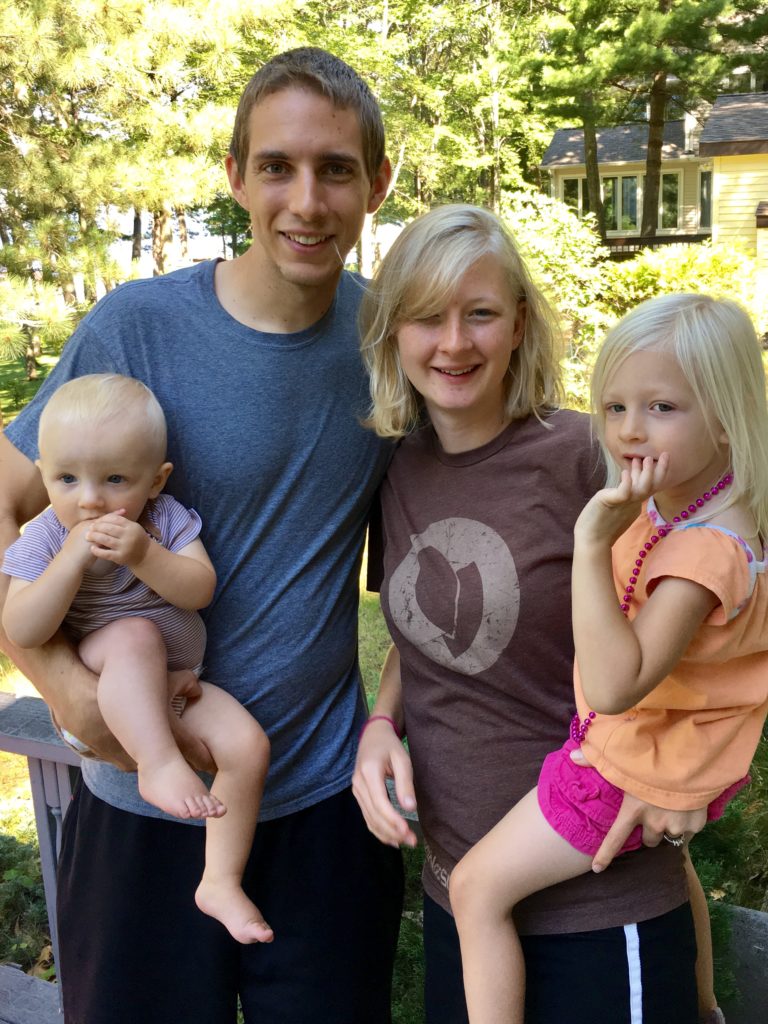 And that's a wrap on the 2017 Hines Family reunion!