October!
October can be summed up in three words: basement, birthday and STRESS.
Lol, I know that last one doesn't exactly fit, but October has just been a really stressful month for us.
We started out with a huge push to get our basement renovation finished. Our contractor had originally given us a 3 week estimate, but as with all three renovation, it ended up taking twice as long. We had a bunch of family coming into town for Kiah's birthday, so we really wanted it to be done by then. It was close…I think we "finished" it just a few hours before they arrived!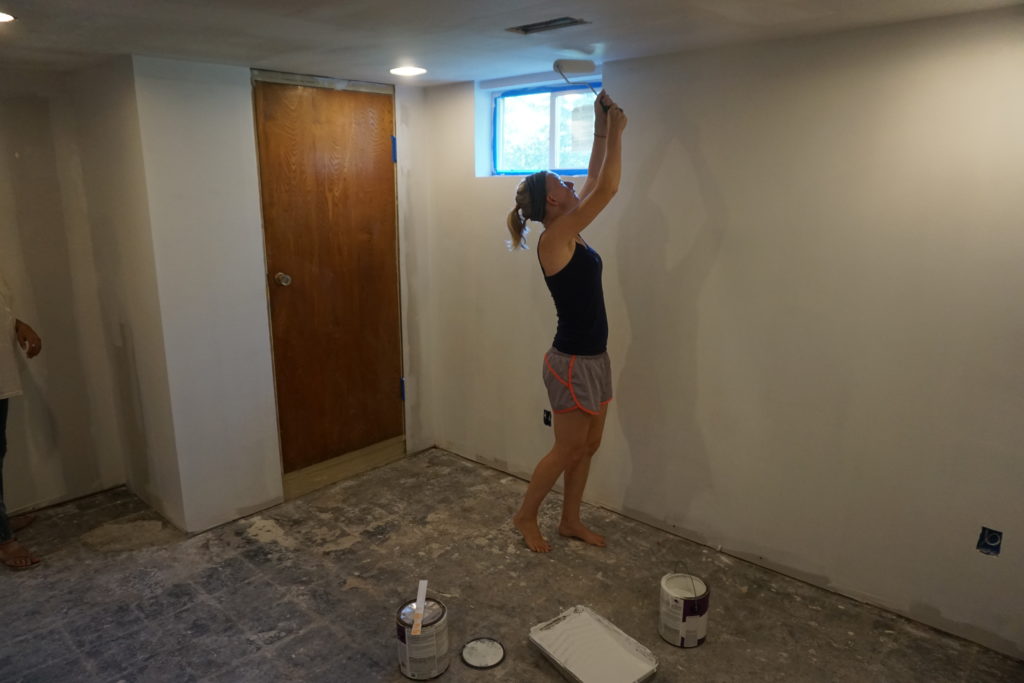 Although October was really stressful and busy, I also l love looking back on the pictures of just normal, everyday life. I had a huge pile of laundry to fold, but my girlie just wanted me to read some library books to her.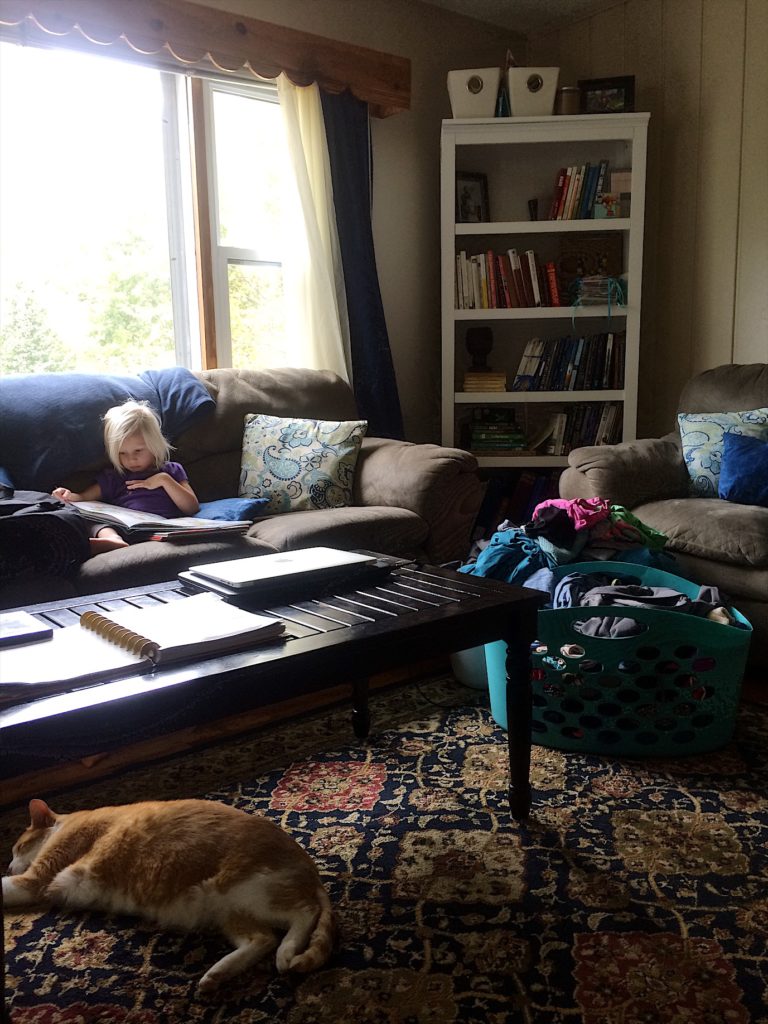 Theo had to work on Saturdays, but I took my crew to the homecoming parade at Cedarville.
The girls collected all the candy thrown their way, and piled it up high on Kiah! So cute!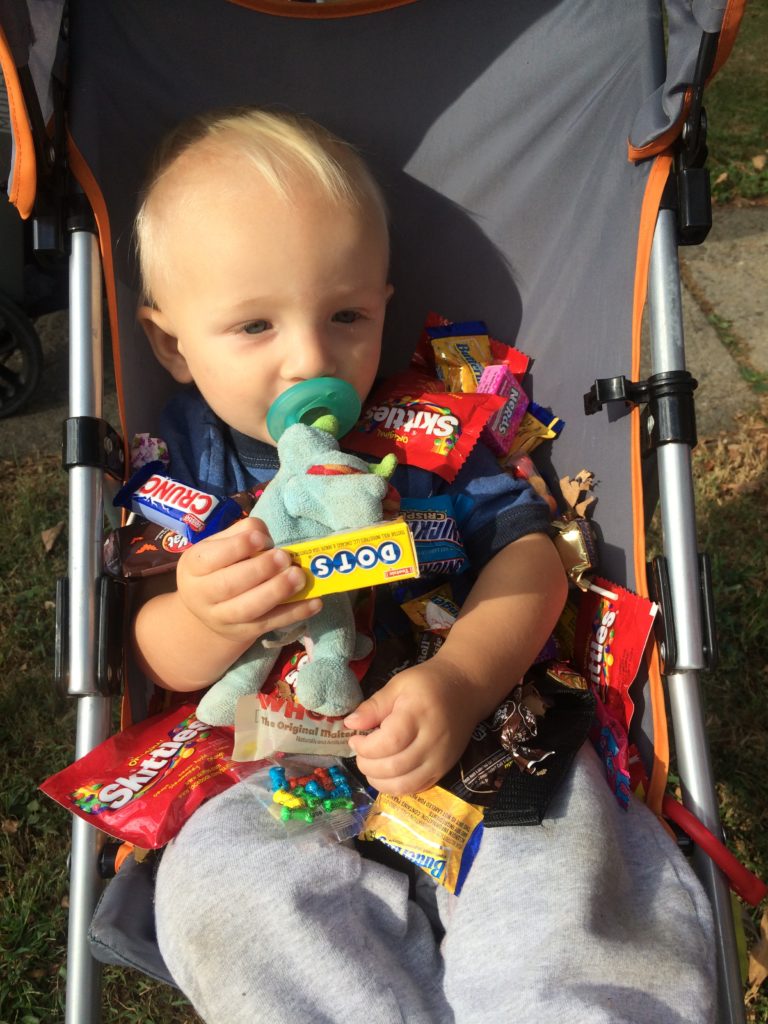 The wind still blows just as hard as it used to! I showed my kids the trick to walk through all the buildings to get out of the wind. Heavenly was appalled that college students have to walk OUTSIDE to switch classes. Can you tell she is still getting used to changing classes in 6th grade?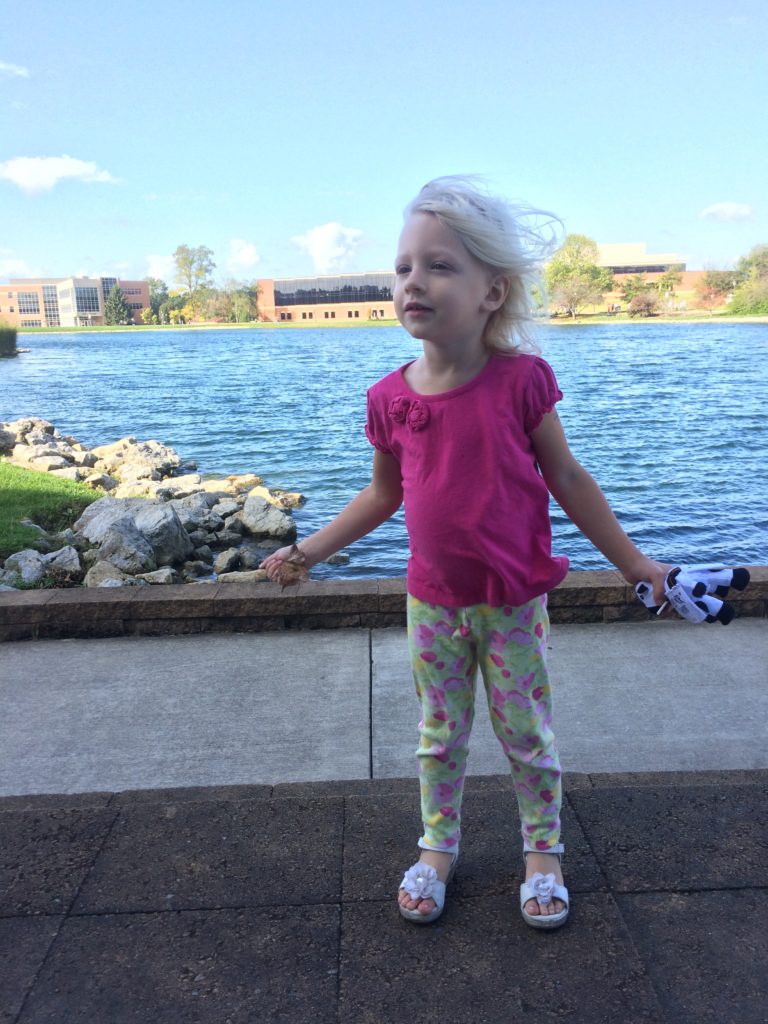 So funny seeing my 11 year old foster daughter sitting with the Dr. Dixon statue. If someone had told me that just five years after graduation I would have an 11 yr old sitting with this statue, I probably would have tried to run away from life. But here we are…and I wouldn't trade it for anything!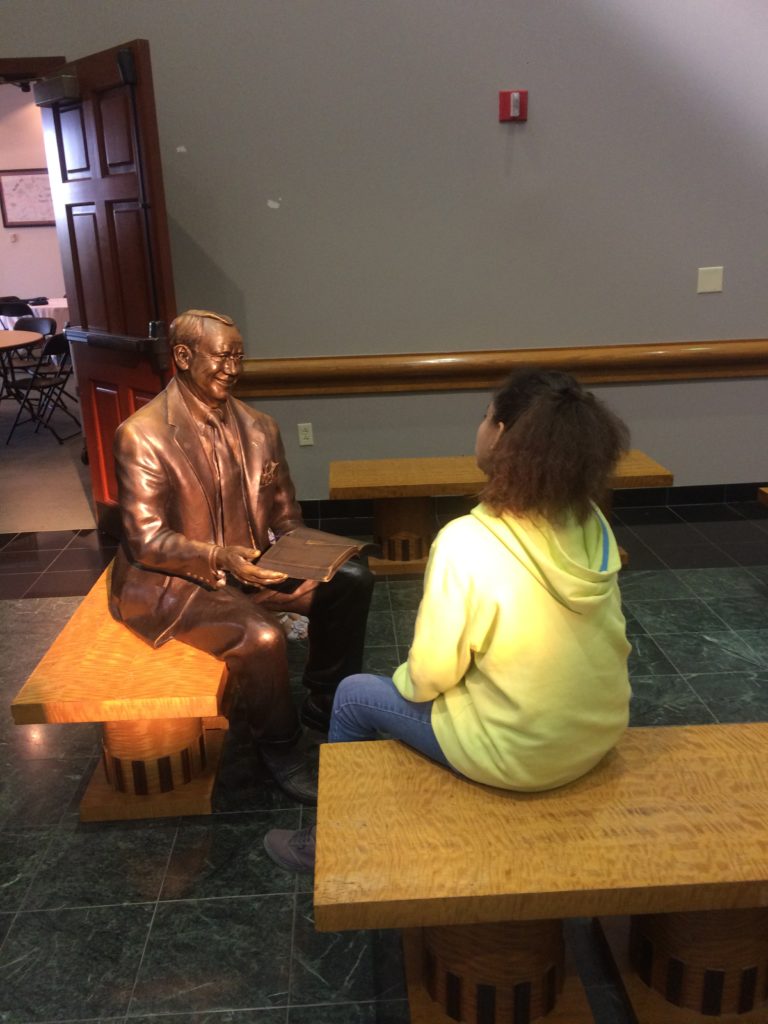 Our next big event in October was our King Kiah's birthday! He turned ONE! How is that possible?
You can read his first birthday post here and his birthday weekend recap here.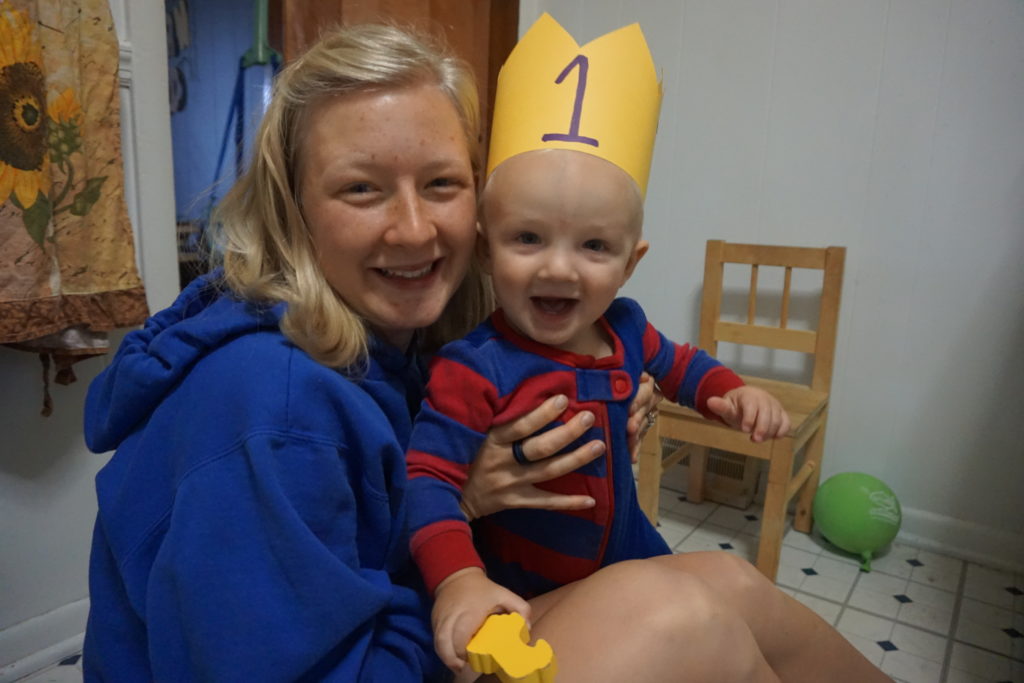 We also took some family photos! We used Jessalyn Pugh Photography and I am SO pleased with the results, even though we were all a bit of a hot mess. Just a bit.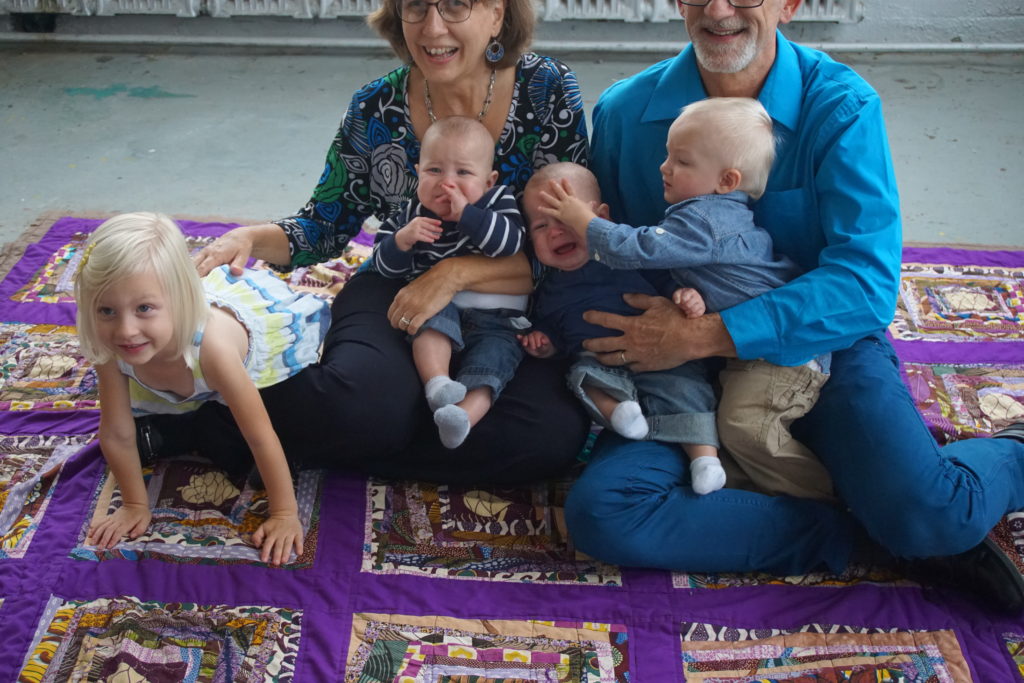 October has brought on some really cold weather (and even our first snow!), which means lots of fires in the wood stove! Here we have a perfect example of the firstborn following all rules (stay off the cement step), and the second born who could care any less about the rules. Because fire.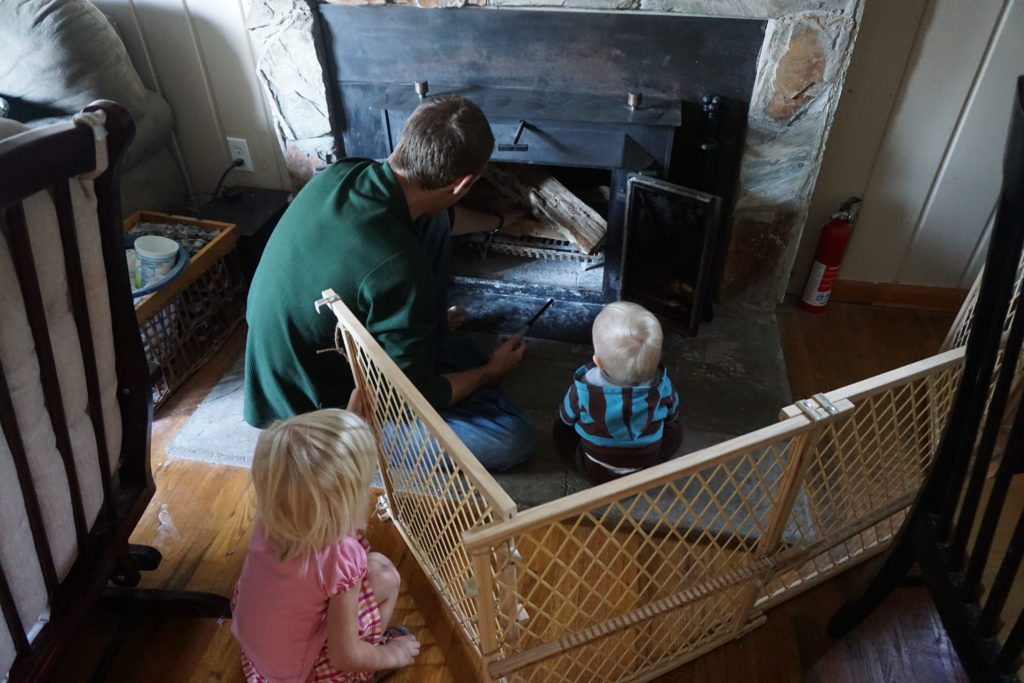 We really enjoyed having my parents here for almost a week! I'm so glad to have them stateside this year! Kiah was struggling with life so my Mom threw him up on her back. Unfortunately, he wasn't a fan due to one reason: It wasn't Mommy.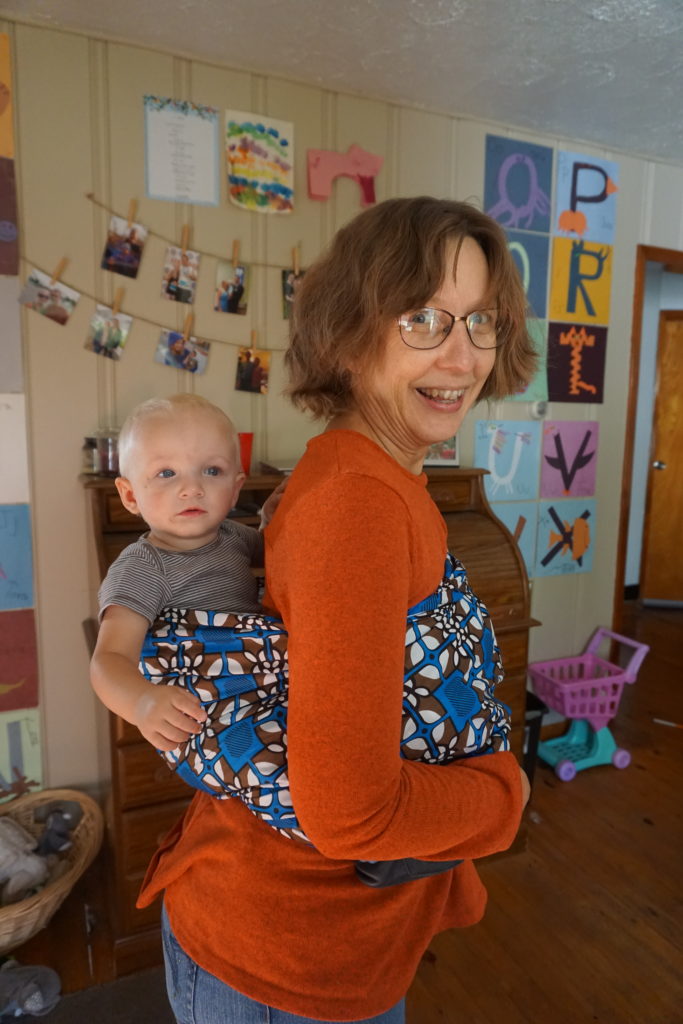 Then Heavenly wanted to do it, too.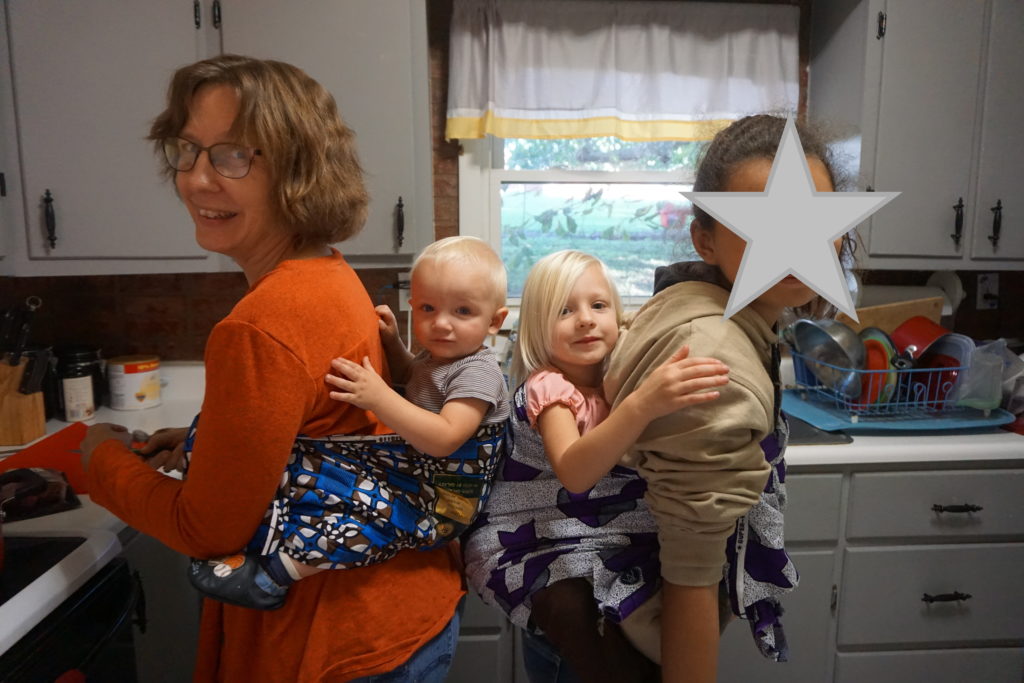 Have you all checked out Rocksbox yet? Not sure what you are waiting for! Look at this gorgeous necklace I got in my October box! Don't forget that you can get a free month by using the code thegloriousmundanexoxo. I would love to hear what you get in your free box!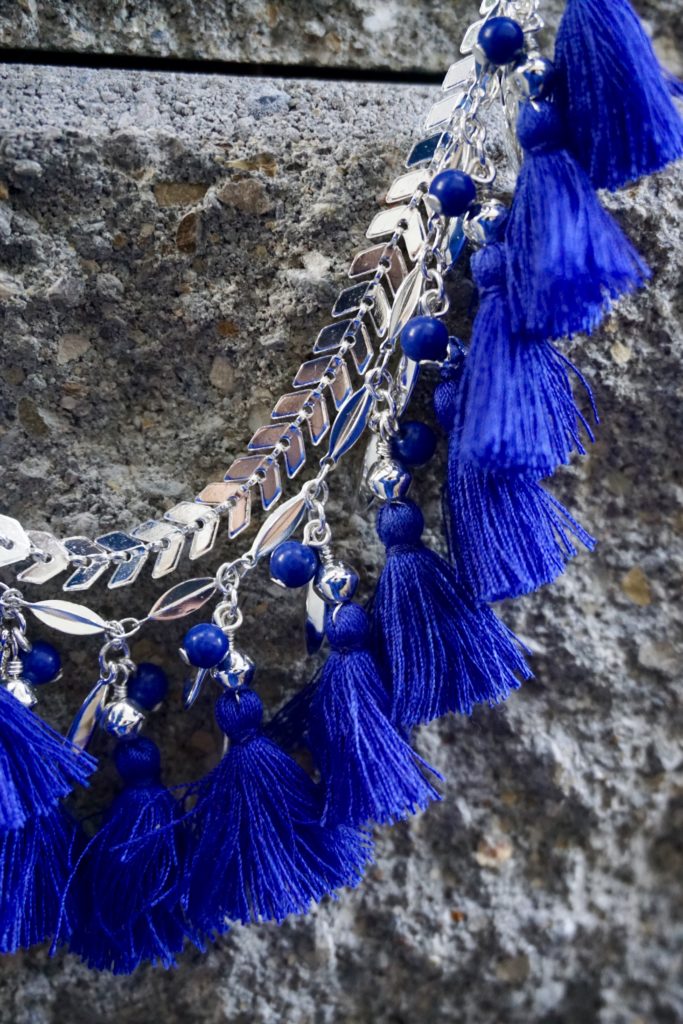 One of the other things that we did this month was head to Butler County courtesy of the Dayton Moms Blog. Although it was a really fun trip, it was also a work trip for me and I'll be exited to share it all over on Dayton Mom's Blog! For now, here are some of the pictures that we took during our brief 24 hours in Butler County!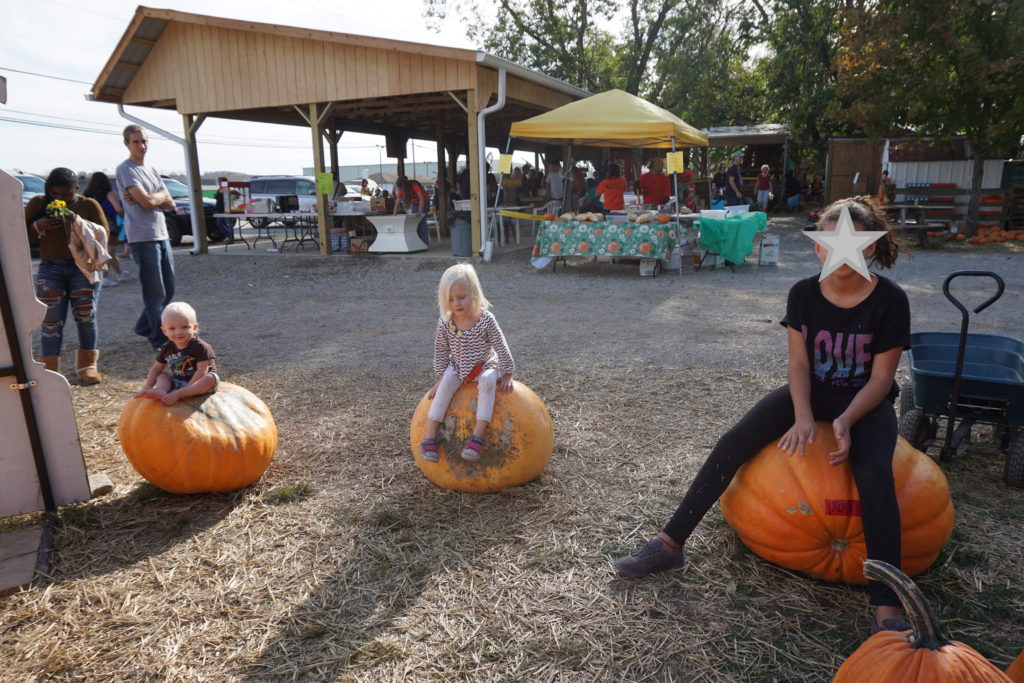 We went to a farm that was fabulous and had a blast!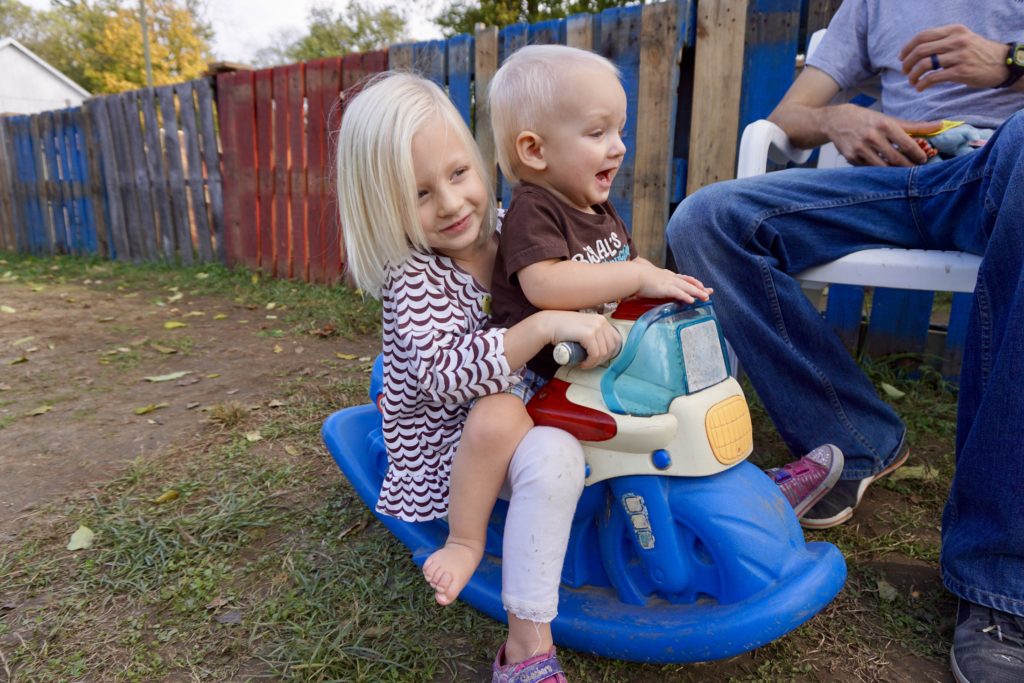 Love my boy. And there is that rocksbox necklace!!
The hay ride was so fun! And it was through a sunflower field. And a little bit dusty at the back lol.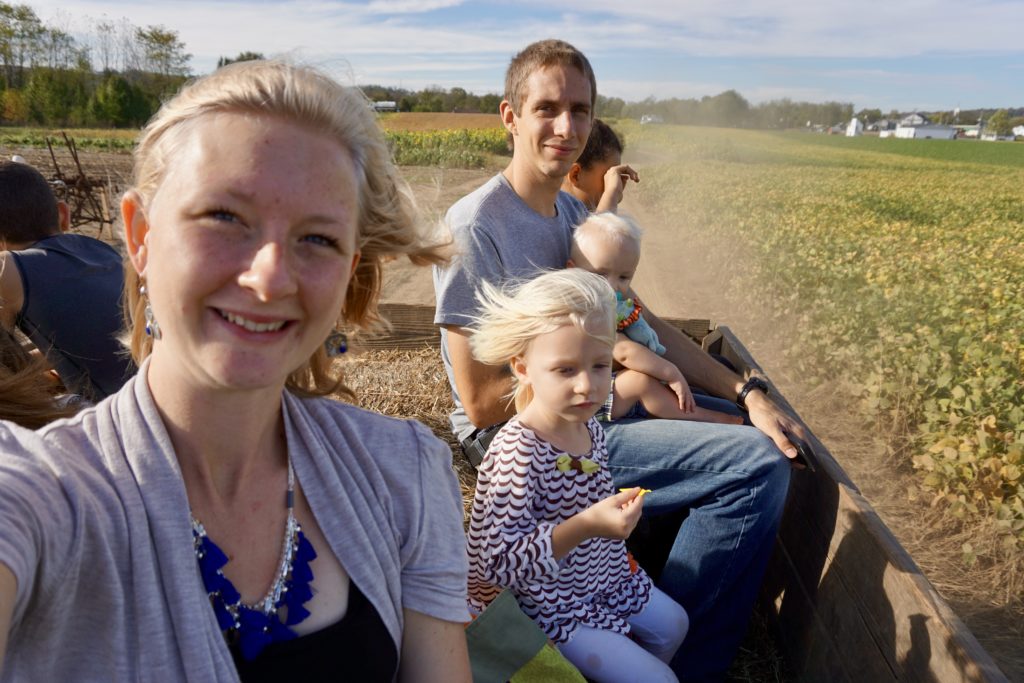 Balancing pumpkins on our heads!
I was so delighted to find sunflowers still in bloom!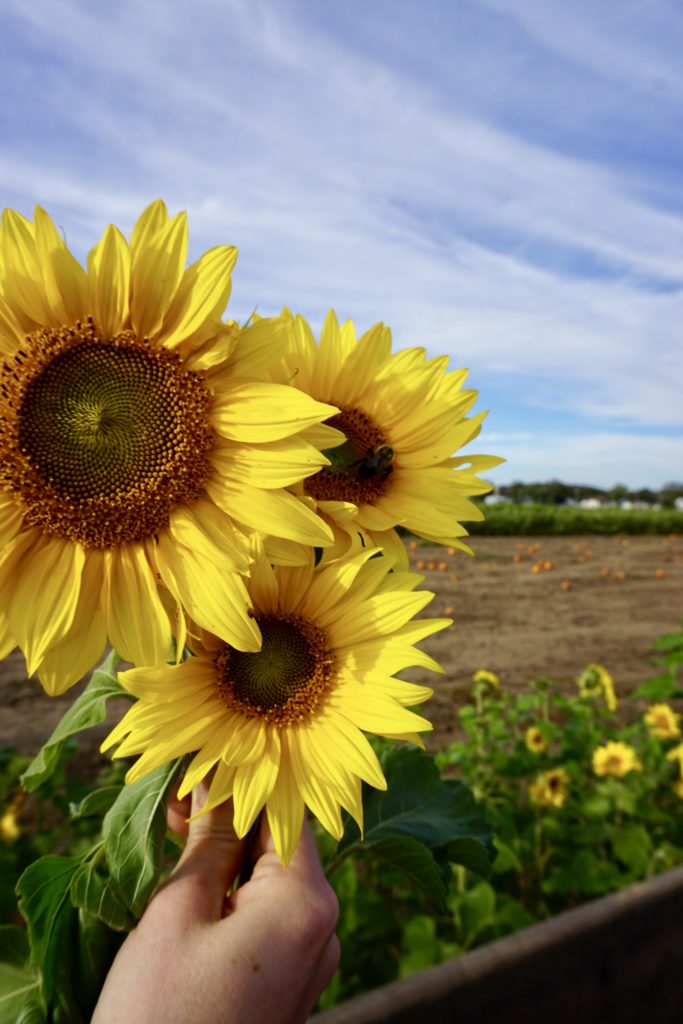 So cute! The rest of the family was DONE and doing all sorts of disobedient things so they didn't make it in the picture. For the record: Theo was not being disobedient, he was wrangling the disobedience.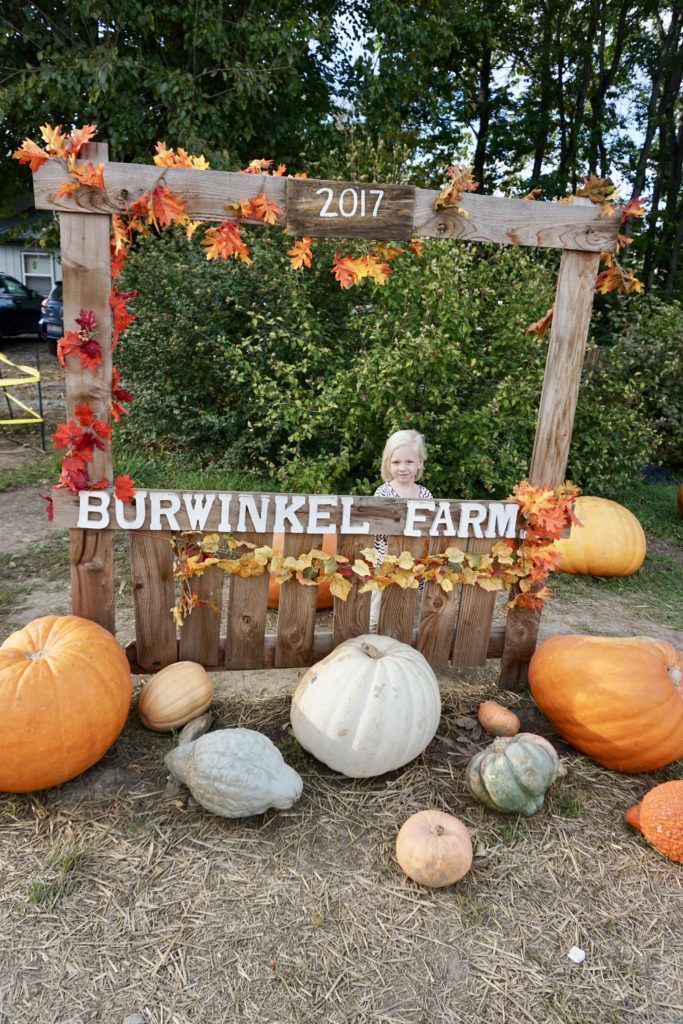 We also had the privilege of hitting a few stops on the Donut Trail! This was an absolute blast and I highly recommend it!!!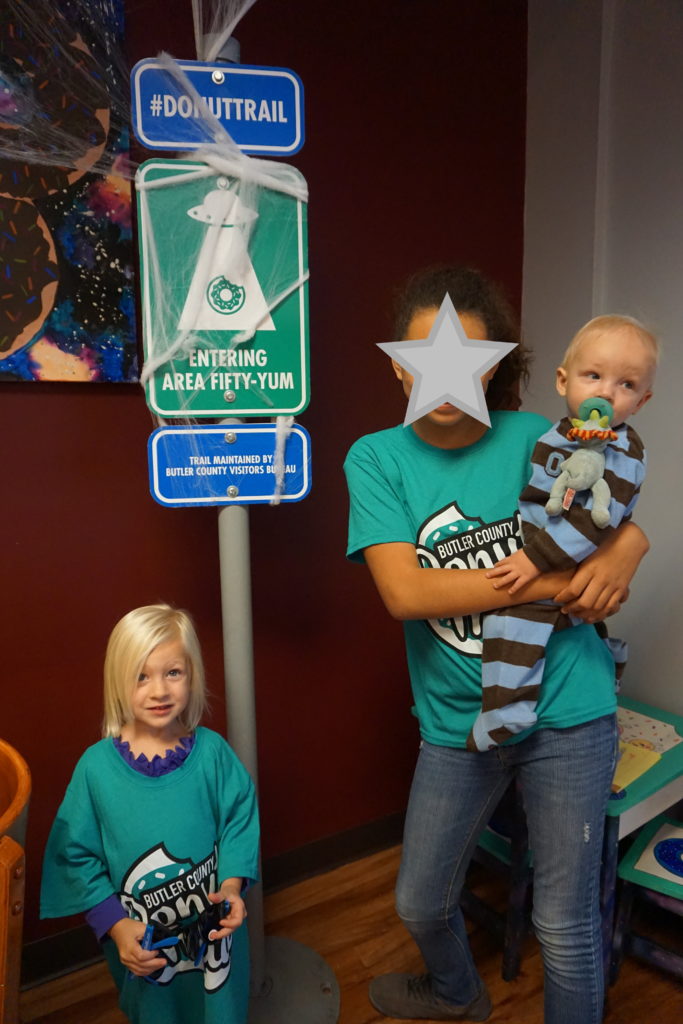 We also went to Pyramid Hill Sculpture Park…in the pouring rain. It was an absolute blast.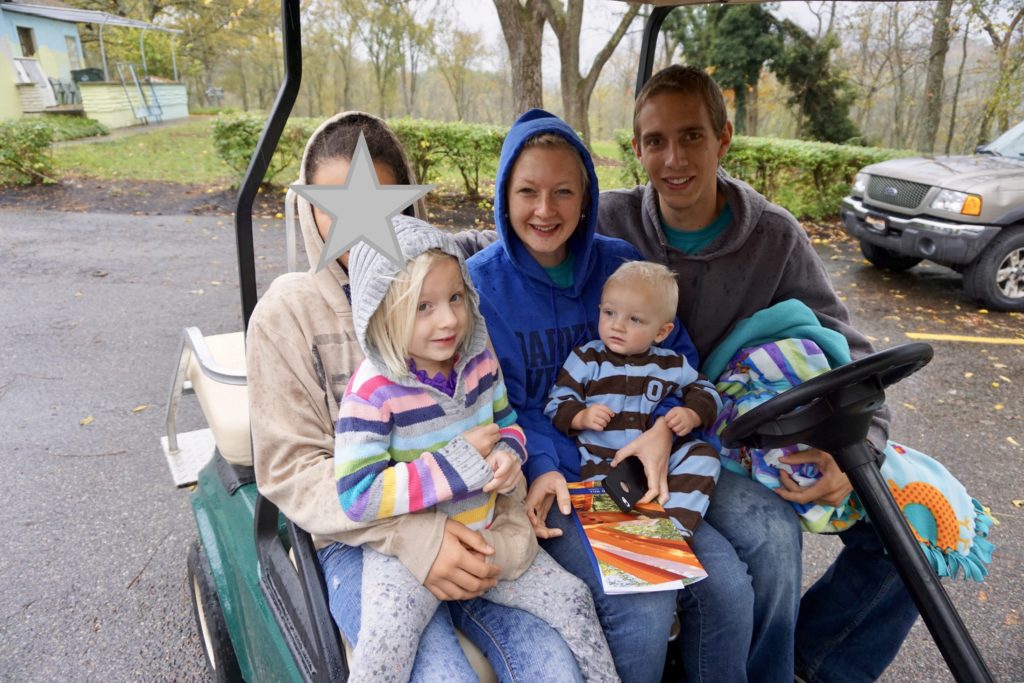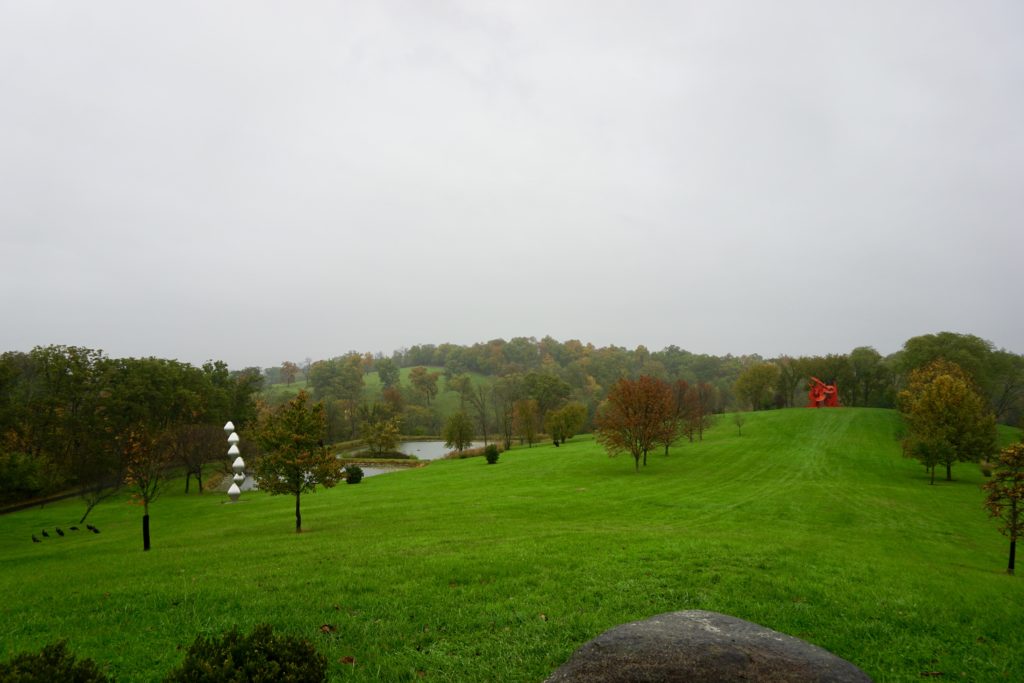 We also had the privilege of getting to Dayton's Duck Donuts for their media opening. Have you ever been to Duck Donuts? You can build your own donut by picking the toppings that you would like. They were delicious and it was SO FUN! If you haven't been there yet, I would encourage you to go!
And that is a wrap on October! Here we go into the holiday season!
Here are some of my most popular posts in the month of October:
The 4 Most Common Struggles in Foster Care 
How to Get Rid of Fleas (without paying for an exterminator)
My Dayton Mom's Blog Post:
The Dangerous Lies of Self-Care