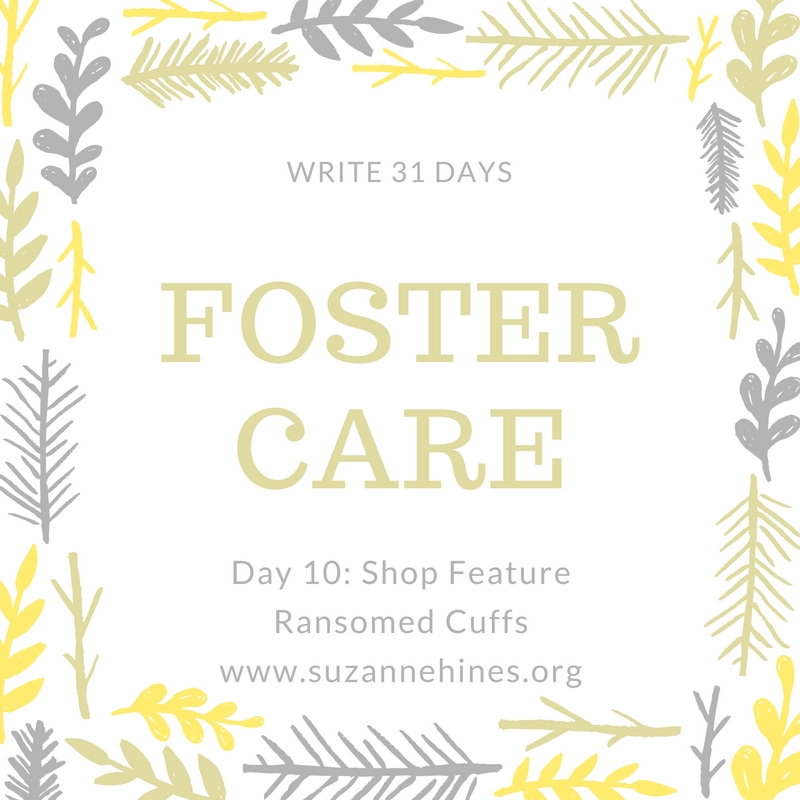 Hey, hey! Happy Monday! As you all know, I'm doing a special challenge during the month of October where I write every day for 31 days on one topic. I'm totally cheating and writing all these posts ahead of time so I don't have to blog at all during October, but I am crazy about the topic I've picked: Foster Care!
Every Monday, I am featuring a small shop or non-profit that supports Foster Care in the United States. Today's shop is Ransomed Cuffs!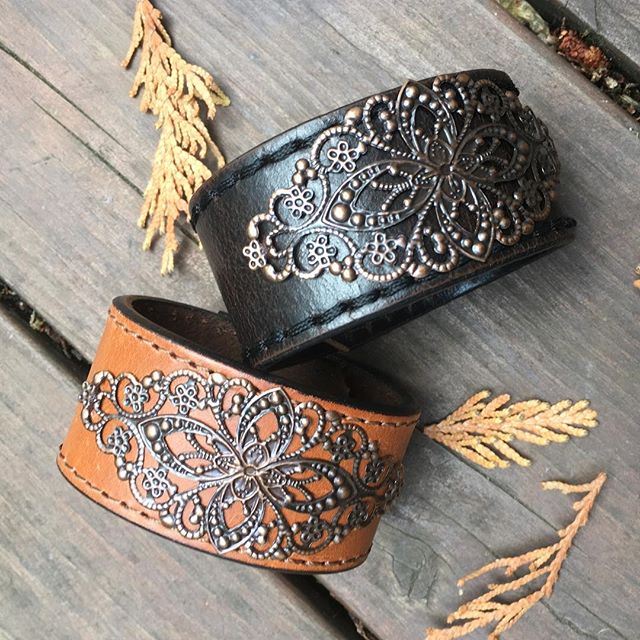 Hi, I'm Amy! I'm a public school teacher, mama of 3, youth mentor, and a maker. Crafting has always been my outlet, my therapy. Thrifting is one of my favorite pass-times so finding ways to upcycle things has always been a passion. We became foster parents in 2013 and quickly realized how dismal the system is when left to its own devices, thus leading us to raise our voice and our resources to stand and protect the vulnerable.
The idea for Ransomed Cuffs (and Ransomed Goods in general) was "adopted" out of our desire to give back to our foster licensing agency. More than just a licensor,
Olive Crest
supervises visits, transports, and provides additional case management to foster children in California, Nevada, and Ransomed Cuff's home State, Washington. As foster parents, we recognized the enormous impact the private agency and its highly trained staff have on the lives of vulnerable kids, their broken parents, and struggling foster families. Upcycling began as creative therapy for this foster mama, and turned into a method of financial giving. Our hope is that not only are the products "ransomed", made of reclaimed junk, but lives will be ransomed by our efforts as well. 50% of each cuff, cuff stand, or key fob, and even shipping cost, goes right back to Olive Crest to help maintain their high integrity of care for kids/families at risk. Using thrifted or donated straps allows us to keep our costs minimal for maximum donation. Custom orders are our favorite kind of work.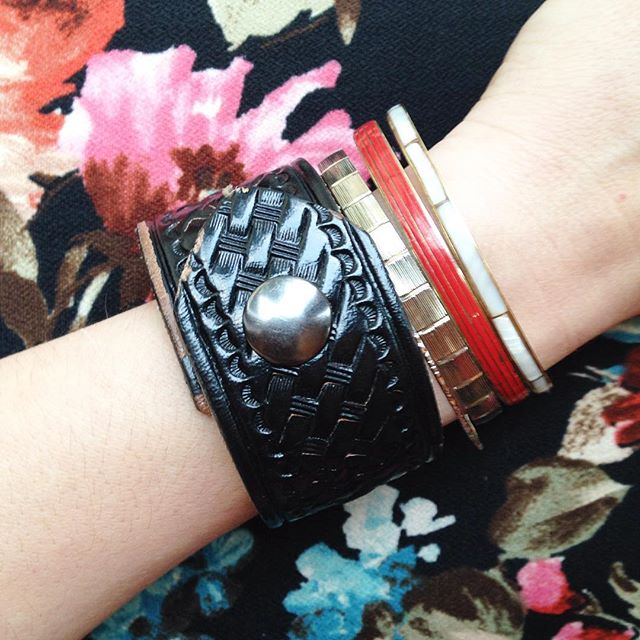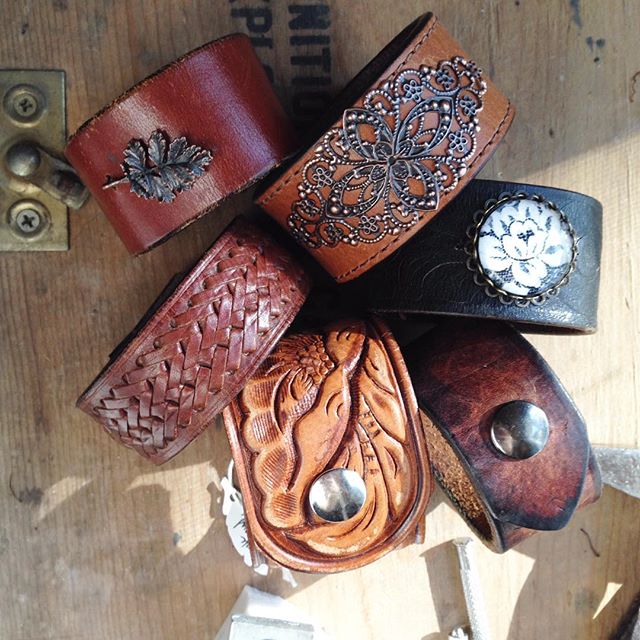 Orders can be customized based on color, jewels, or other embellishments.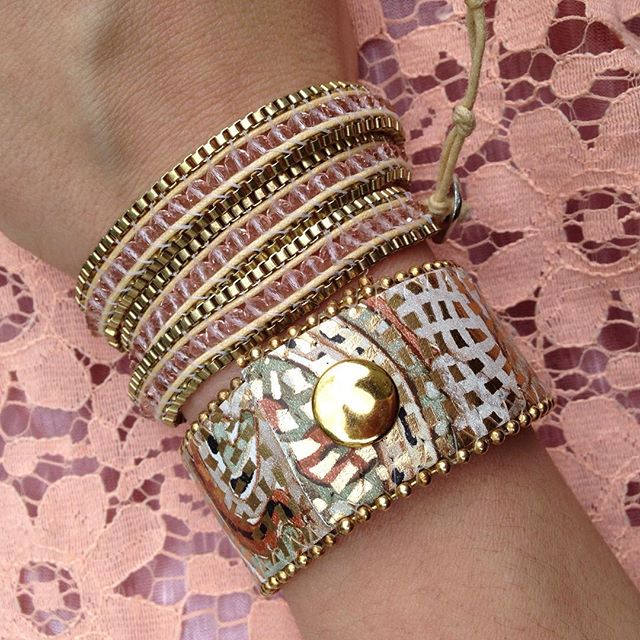 We can create cuffs, rings and key fobs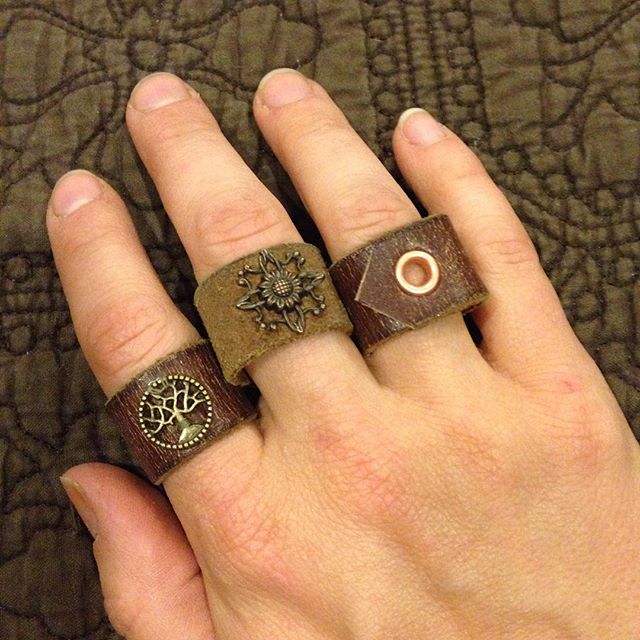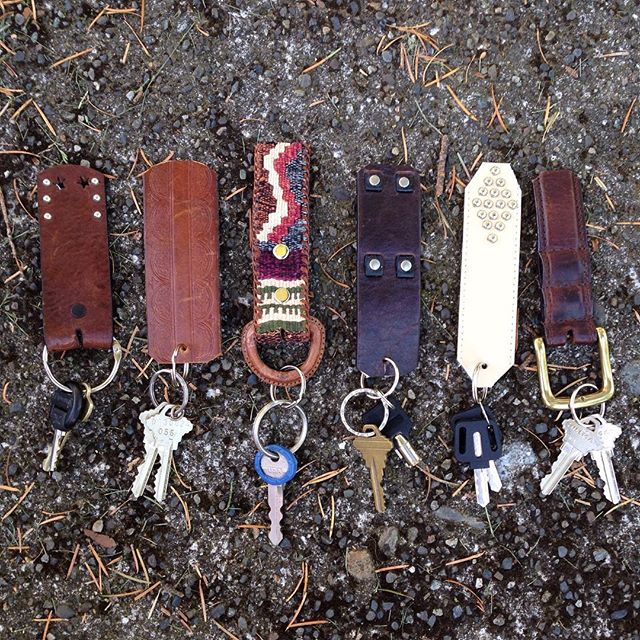 Just for The Glorious Mundane readers, Amy has offered free shipping on any cuff order! When you check out, just tell her you came from my blog and she will not charge you for shipping! Remember that at least half of each purchase goes towards foster families and children in foster care!!
Questions?
If you have any questions at all about foster care or adoption from foster care as I go through this series, please don't hesitate to ask. You can leave a comment or send an email. At the end of the series, I will have a Q&A day and will be answering any questions I receive throughout the month.
Previous posts:
Day 3: Shop Feature: Karla Storey
Day 8: The Goal is Reunification
Please share and interact!
As a blogger, it means SO much to me if you like, comment and share on these posts! You can share the whole series or just a particular blog post, but your support in that way means the world to me!
#Write31Days
You can find the official #Write31Days and all the other bloggers who are linking up by clicking here.
Save
Save