Before I dive into this reading list, I wanted to take a moment to say that I'm thinking of and praying for all those who are affected by the tragedy in Las Vegas. Although it is Tuesday today, I'm writing this post on Monday and I'm very shaken by the events that unfolded last night. I cannot imagine beginning to pick up the pieces from this senseless tragedy. My thoughts and prayers go out to you.
This month I read three books, and I have some mixed reviews about them! I will also start implementing a star system, where I rate them 1-5 stars. Please remember that this is my opinion, and we may have different reading styles or personalities! There are some book reviewers I follow that I cannot stand their favorite books, so that may be the same for you with me! I hope that whatever your style and personality, that you can find a book that works for you!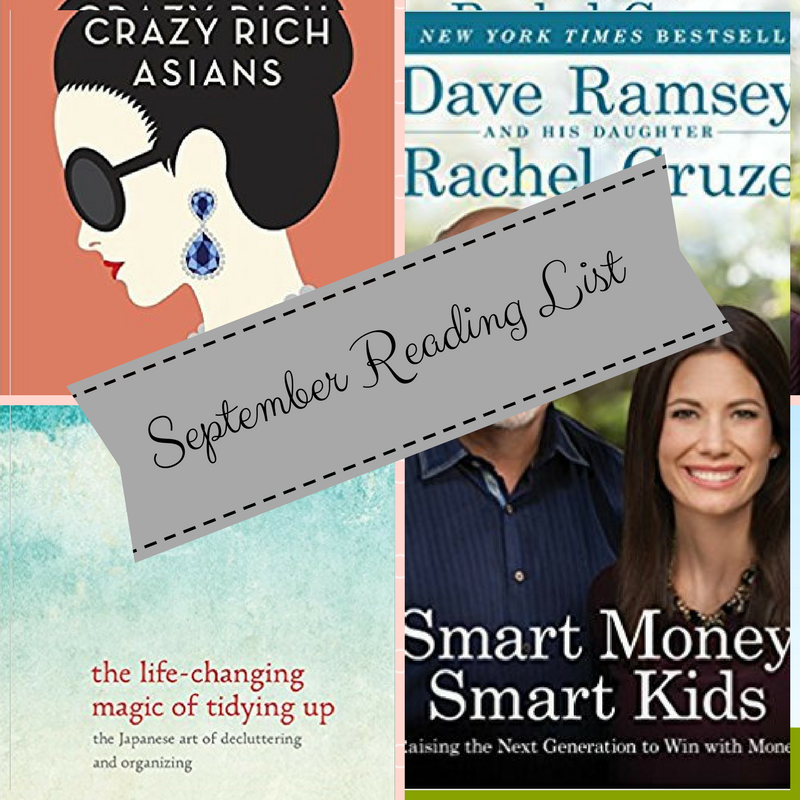 First off- if you didn't see my full review of Reading People, please go check it out! It's an excellent book and one that I am highly recommending that you read! It's all about personality and how seeing the world through the lens of personality changes everything. The cover is also gorgeous!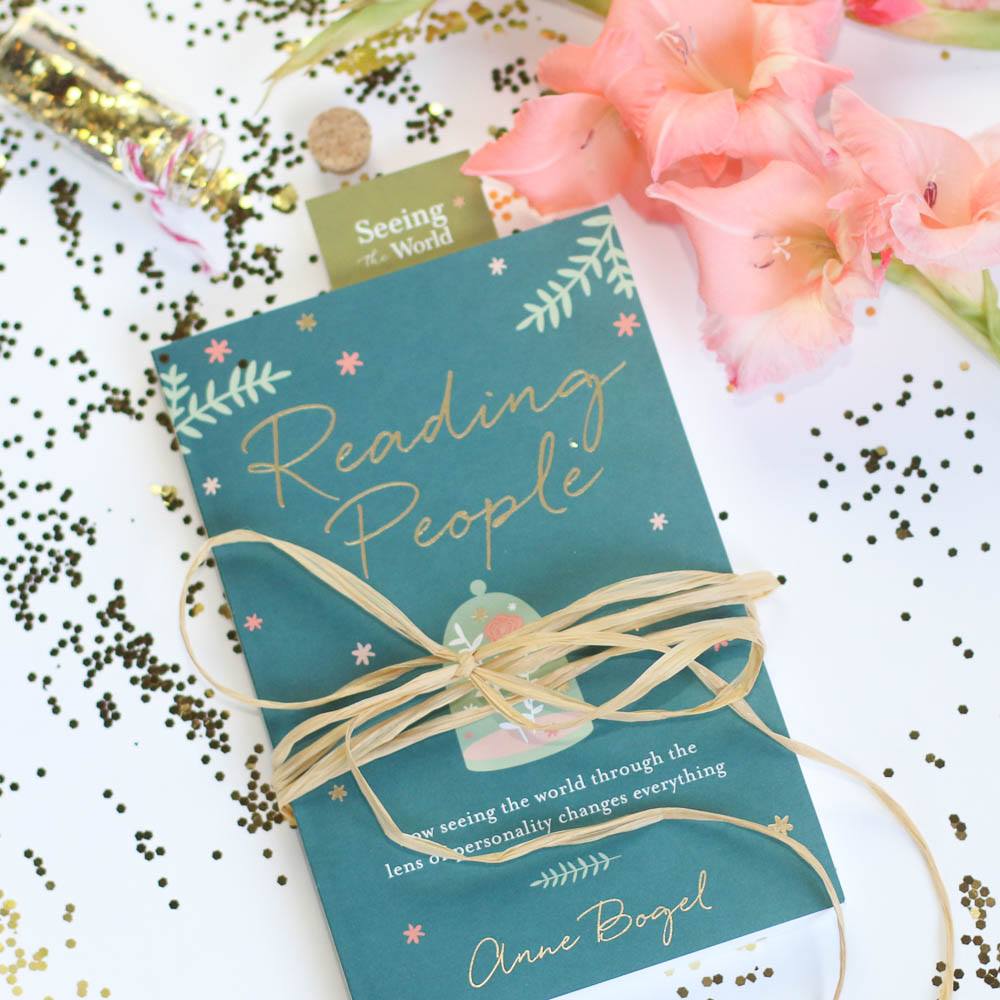 The first book I picked up this month was Crazy Rich Asians (****). '
This book came highly recommend to me from someone who has adopted several children from China. This is a massive book, and I will admit that I almost quit on it. The first 10 chapters just have SO MANY characters, I had a hard time following the story line. Once I got past all the new (and sometimes unnecessary IMO) characters, I started to enjoy the plot a lot more. Basically, a young Chinese American woman is dating a young Chinese man who comes from money. MONEY defines his family- what they eat, what they wear, where they go, what do they do, how they shop, and who they interact act with. For this rich young man to choose to date a "common" Chinese American girl is absolutely unacceptable. I did find the plot predictable, but the story itself was so interesting that it didn't need much of a plot. I LOVED all the cultural differences that were woven throughout this book and could even find myself relating on so many levels as a third culture kid! It does have several crass scenes and is not clear of sexual descriptions, but for the most part was very, very clean.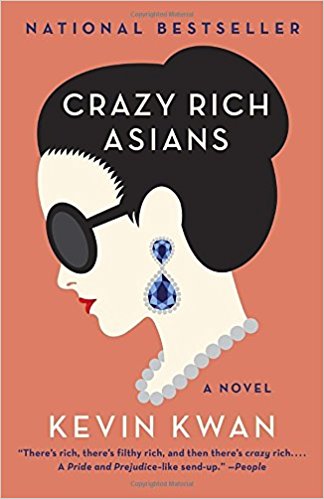 The next book I (finally) read was The Life Changing Magic of Tidying Up (***)
This book has rave reviews and has swept this country by storm. It was certainly a trend for a few years and I think it has started to fizzle out in popularity lately from what I can tell. I decided now was the perfect time to pick it up and read it for myself to see what all the hype was about!
Listen…I'm more minimalist than not, and while I can't claim to be clean or tidy, I do love to have an organized home. I found this book very challenging and it gave me SO many great ideas for how to clean. The basic premise is to go through your home category by category and touch every last item that you own. If it doesn't have a purpose or bring you joy, get rid of it. I really like that concept, and have tried to implement it as much as possible in my own home.
However, as I read this book I was almost positive that the author was a single woman. Half of the concepts just don't seem as feasible when you live with other people, especially ones under the age of 20. I did look her up on Wikipedia and it says she has a husband and two children, but they are never mentioned in this book. I love her concepts, but I found them hard to apply to my life- for example, if it was up to me I would get rid of some of the things my husband and children own, but of course that isn't up to me! Some of the concepts in this book were also New-Agey and gave way too much credit/power to inanimate objects.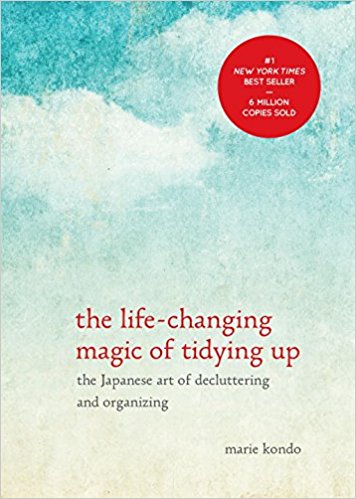 I also got around to reading Smart Money, Smart Kids (***) this month.
A friend loaned this book to us back when we first took in Heavenly and didn't have a clue how talk to her about finances. Dave Ramsey is obviously the financial King of managing money, so his advice was very solid. Sometimes I struggle with self-help books like these because they are very adamant that it is done they EXACT way they prescribe, or it doesn't work at all. I think that adopting some of the methods laid out in this book would be helpful to our family, but not all. The premise of the book is how to teach your children (from a young age all the way through adulthood) how to manage and earn money. I learned so many great tidbits from this book, and do recommend it to anyone who isn't sure how to go about teaching their kids about finances. Overall, the book was a little bit boring, but then again…it's about finances and that's not exactly my cup of tea.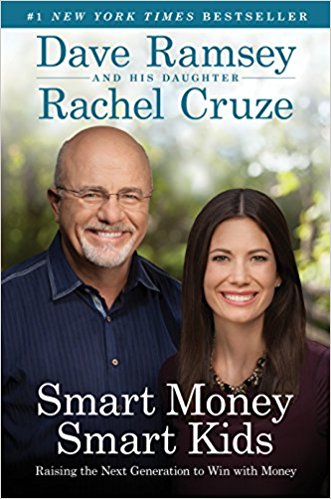 January//February//March//April//May//June//July//August
And that's a wrap on my September book list! What have you been reading lately?